Marco Zanuso designed his house in the attic of an old building in Milan. It stands out for a long window with a view of the Castello Sforzesco. We offer a series of images of the upgrade done to the initial design from 1958. On Domus 1006, October 2016 a broad rereading of Zanuso's work.

This article was originally published on Domus 341 / April 1958
Some years ago we published the first version of this flat, furnished and lived in by the architect from Milan, Marco Zanuso, found right under the roof in an old house: its distinguishing feature, the varying floor levels, and the very long continuous window – a window-slit – overlooking the sky and the towers of the Castello Sforzesco. 
Now, this flat has been upgraded on the same floor: there is a new private "sleeping area" (master bed, bath, additional bed): the living room, now reaching the outer corner of the house, and has left some space for a study; the children's area has also been upgraded with its own bath and "day area"; the former entrance is now an office, and a new entrance was created. Both plans are interesting to observe, in addition to the new particular solutions (ceilings, walls, closets). The old home furniture is still there, while the new series ones, designed by the architect himself, have in part been changed.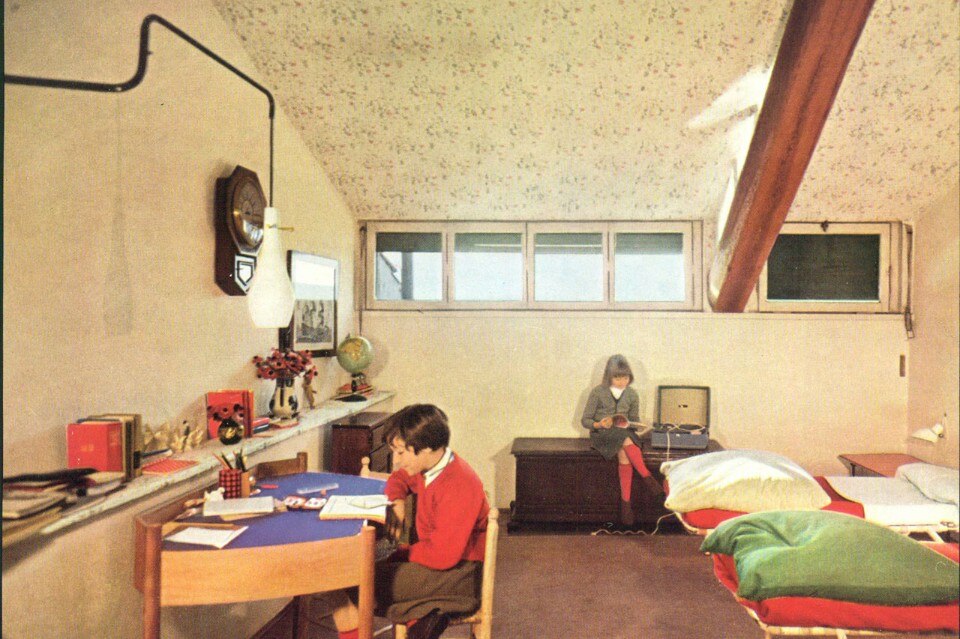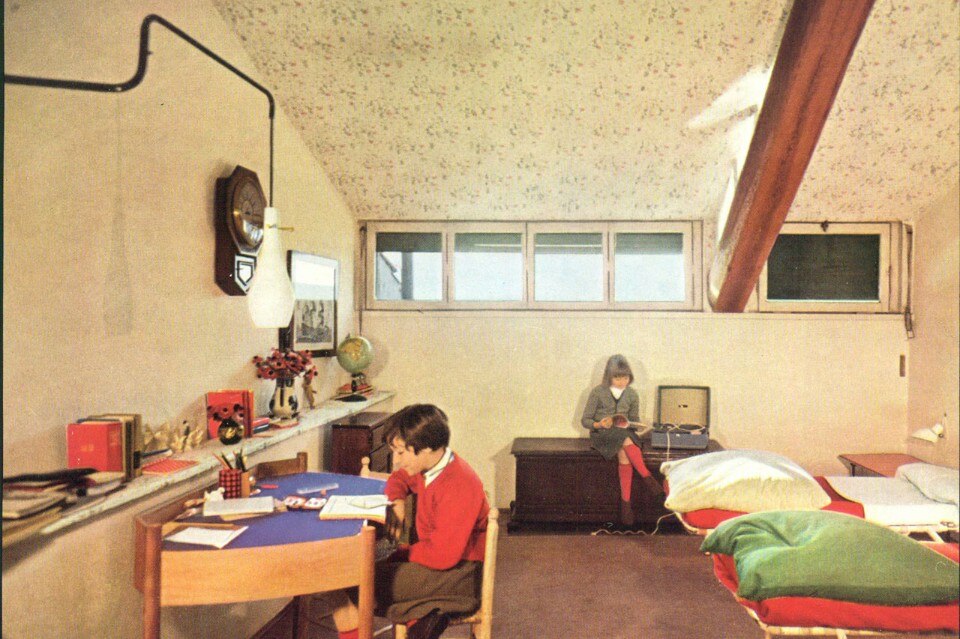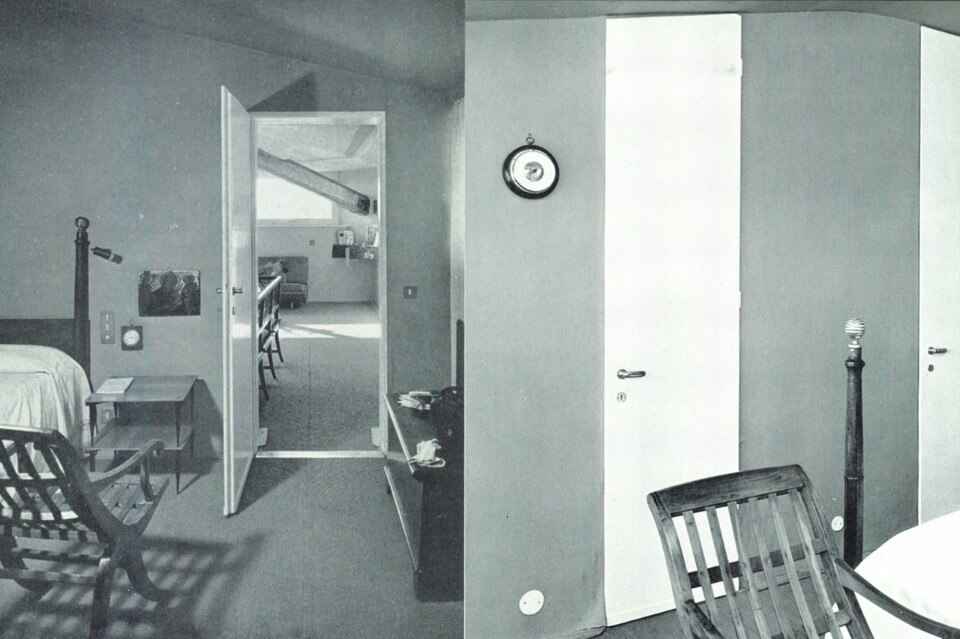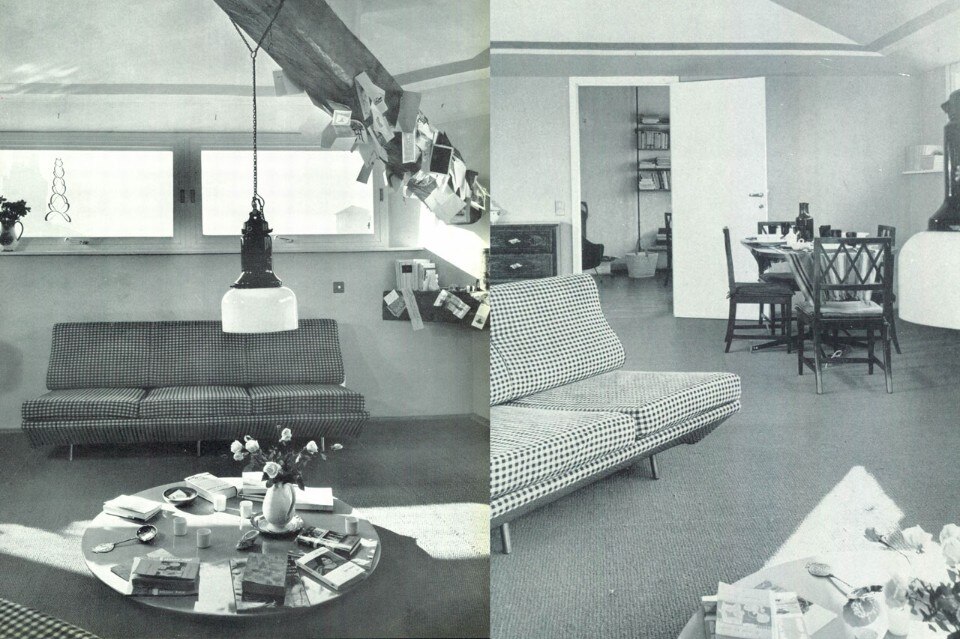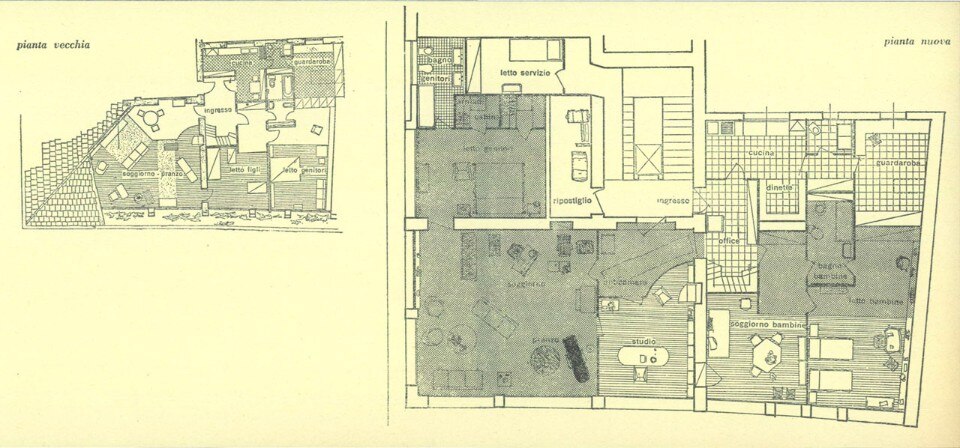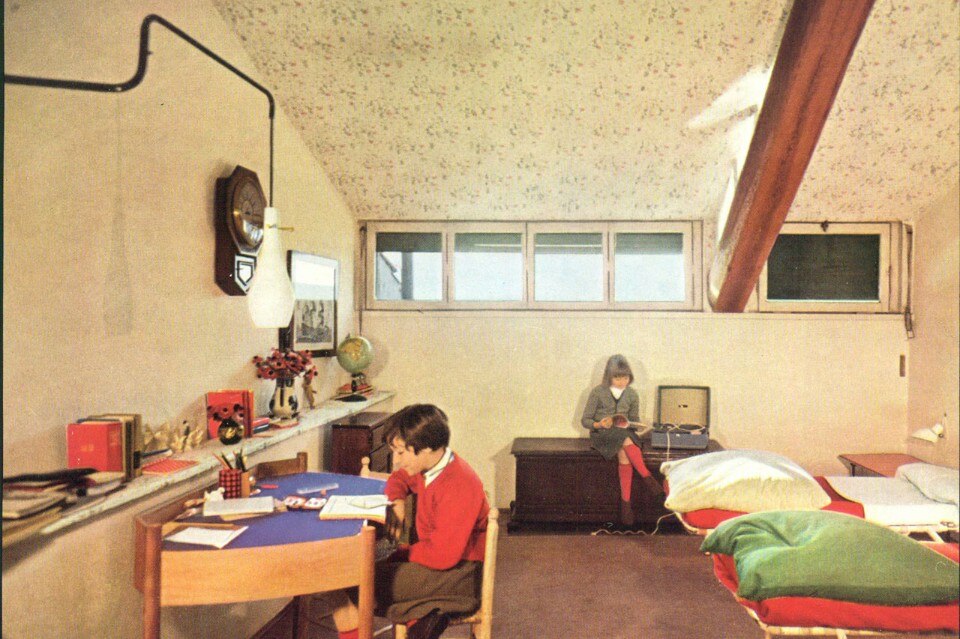 The girls' room (formerly the master bedroom) is on two levels: raised passage area in marble mosaic flooring; the closet is in painted sheet metal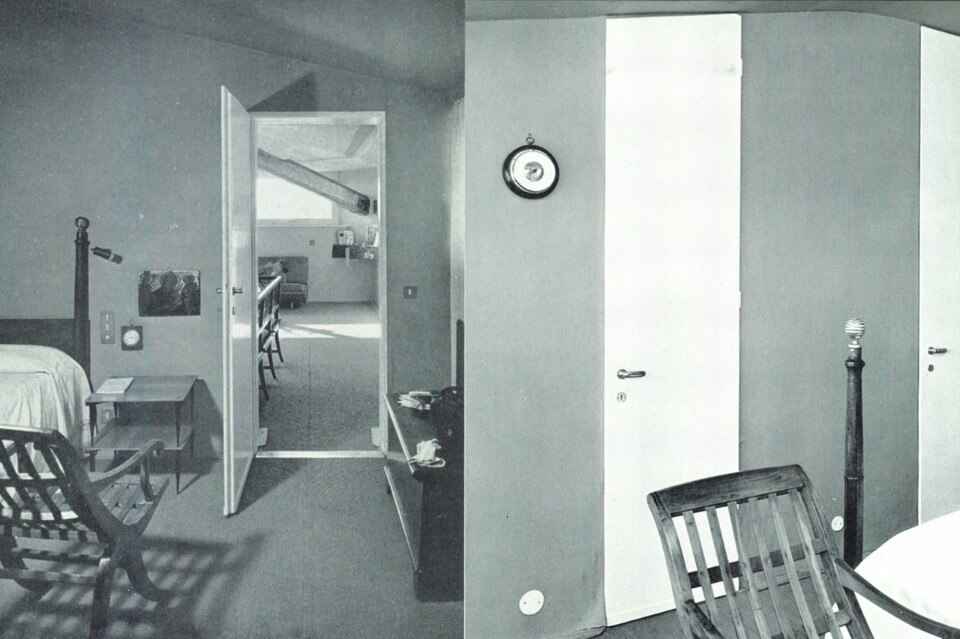 Zanuso, Domus Archive, at the home of Marco Zanuso in Milan, 1958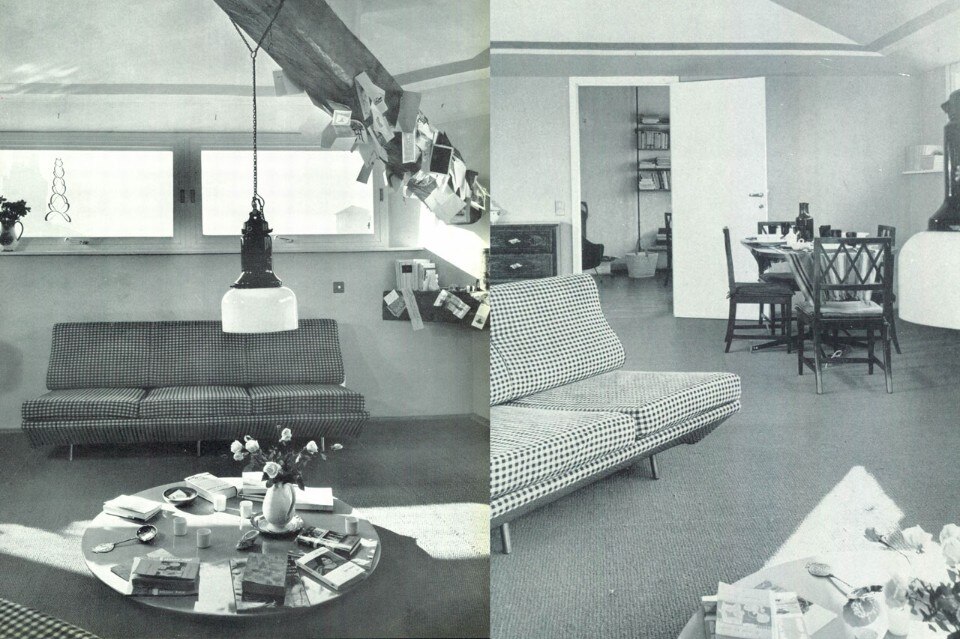 A corner of the living room: the Arflex modular sofa, designed by the architect; the lamp hanging from a chain is a street lamp. From the long window, a glimpse of the top of the Castello Sforzesco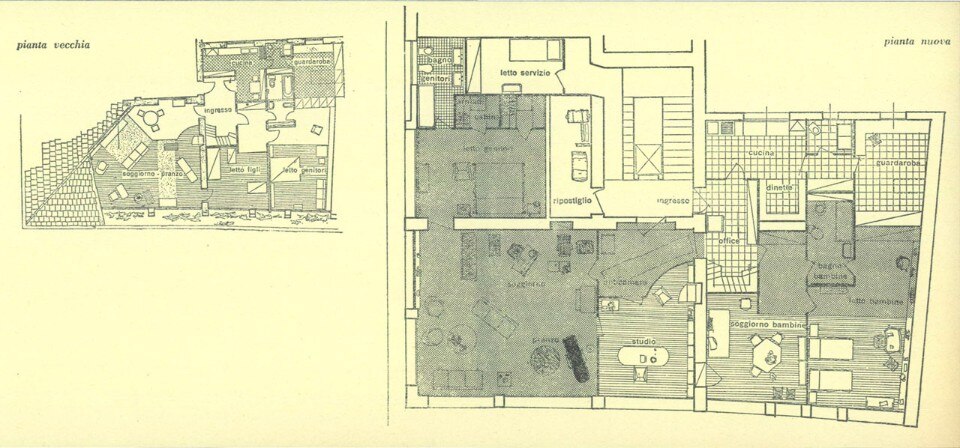 Zanuso, Domus Archive, at the home of Marco Zanuso in Milan, floor plans