A student of Kenzo Tange, Kisho Kurokawa died in October 2007. He made a name for himself in the 1960s after he founded the Metabolism group focused on developing architecture based on biological principles. Their work on innovative prefabrication and industrial building systems resulted in the creation of tiny but complete living units. The Japanese architect became internationally known with the Nakagin Capsule Tower, built in Tokyo between 1970 and 1972 and illustrated by Domus when it was still under construction.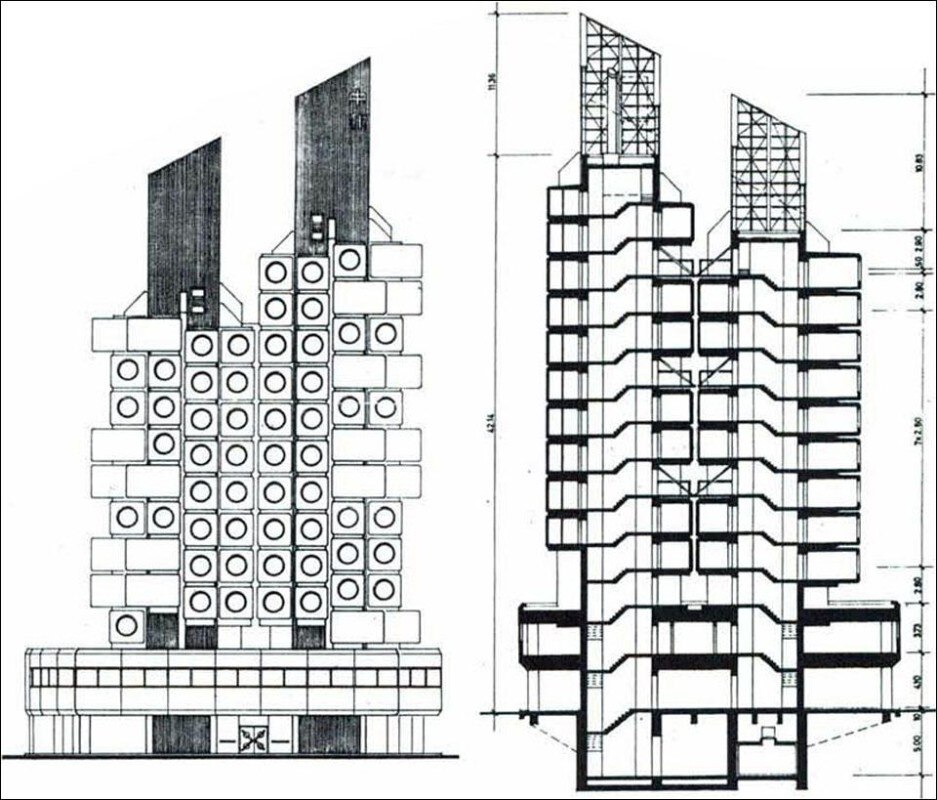 Originally published in Domus 520/March 1973


On the entrance floor of the building there is a slft-service café, and the first floor is occupied by offices.

From this level upwards there are 140 one-room flats each consisting of a capsule measuring 4 x 2.5 x 2,5 metres.

The 140 capsules are hung on the concrete towers that contain the vertical communications; they are identical, prefabricated steel cells filled with bath unit, conditioning system and colour television. Constructed at Osaka, they were transported to Tokyo by truck. The assembly time for each capsule was three hours. (Within one month the capsules were all sold, as city pied-à- terre for business men, professional people, etc.).