Ikea has unveiled Varmblixt, a 20-piece collection of lights and accessories designed by Sabine Marcelis. It is meant to "explore the surprising and emotional effects of light at home, from both direct and indirect sources". This collection marks the second collaboration between the Dutch-Neozelandese designer with the Swedish brand: in 2021, she participated at Ikea Art Event.
Fully coherent with Marcelis's most celebrated works that range from site-specific designs like the installation No Fear of Glass at Mies's Barcelona Pavillion to luxury furniture products such as the Candy Cubes she designed for Matter, Varmblixt gathers under a single roof a wide array of objects. The common trait they share is that all are related to light and explore how light behaves in different homes. "Varmblixt is designed to inspire a new interest in how light can transform the look, feel and atmosphere of our homes, as well as having a positive impact on how we feel", Ikea explains, adding that this collection is "the first point of departure" at exploring the "transformative possibilities of light at home".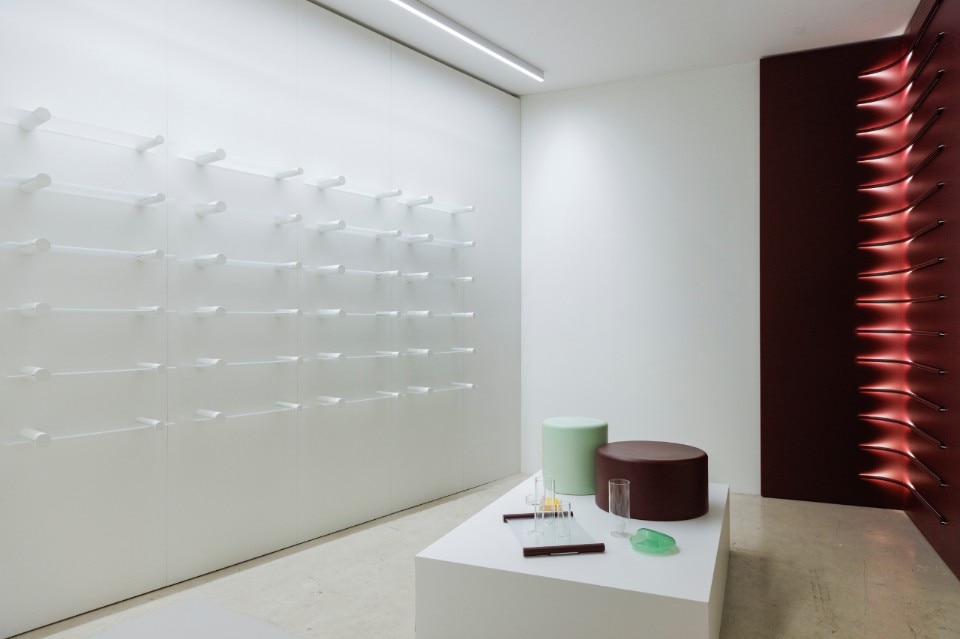 The collection's narrative features light as a key element in people's health and well-being. "All designers and artists put a bit of themselves in their work and I have a very positive outlook on life", says Marcelis meeting Domus at the launch of Varmblixt in Paris, at the Galerie Italienne: "I want the pieces that I put out in to the world to have a sense of warmth and positivity". Ikea adds that the collection was born during the pandemic, and having people "more and more at home" during the 2020-21 quarantines has impacted how we think about light and lighting range.
The collection includes different furniture items such as rugs, a glass shelf, a pair of powder-coated aluminium coffee tables, and a full cocktail set, the latter including soft-colored paper napkins. The bottle opener stands out as an impressive item in the simplicity of its design.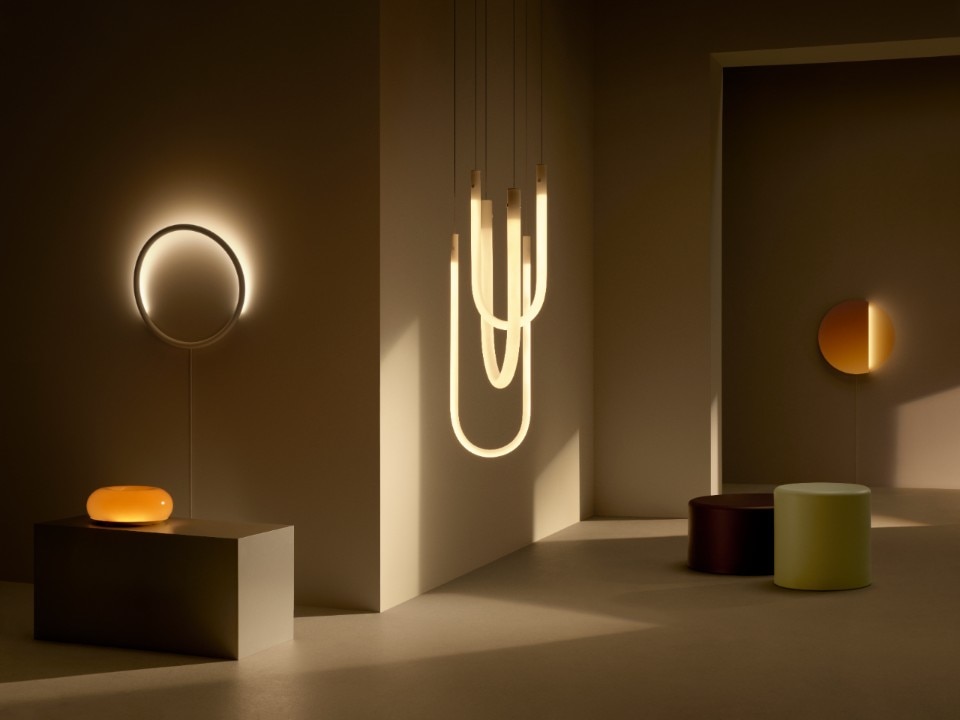 Marcelis is well known to love the doughnut shape, which is recurring also in this series of objects, and ça va sans dire dire Varmblixt features a wide array of lamps, something you expect as obvious in a design collection based on light. There are five of them, each with a different shape and applications of use. There is a mirror lamp and a doughnut table lamp; the most impressive item of the collection is the Led pendant lamp, an elaborate yet minimal sculptural knot of curved pipes made from white frosted glass that recalls the figure of a stylized hanging nest. It stands out not only within the collection but in the entire Ikea catalog, and perhaps in the future we will consider it a turning point in the history of the company founded by Ingvar Kamprad eighty years ago.
Marcelis says she is "mostly proud" of the circle lamp "that is pulled out from the wall a little bit". Although its minimal aesthetics, "it's quite complex in how it's engineered to hang so simply", she explains. "I think it can live a really long life and find a home in many different places; it can be used in multiples".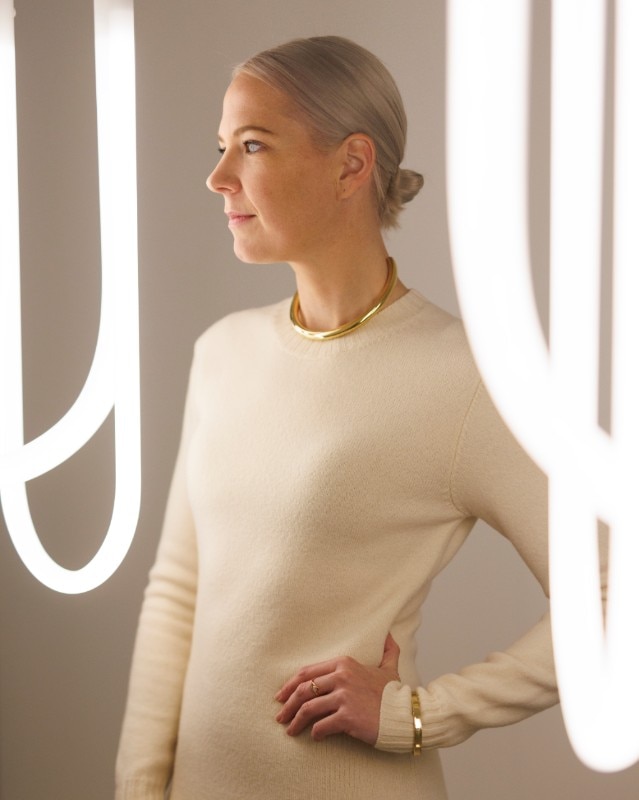 Marcelis was involved in the whole design journey of the Varmblixt products, from the initial briefing to the packaging design phase. "I loved it, since I had a chance to look at all those behind the scene things that make Ikea uniquely Ikea", she comments.
"It so thin!", she says, pointing at the case of the "chandelier", as she calls the pendant light. The designer explains how they managed to store the glass in the safest and yet more efficient way. The packaging itself – all the boxes surrounding us in the fancy Parisian basement where we're talking – looks "iconic" to her. It was not just an exercise in style, a designer divertissement, since slimmest is the packaging, more sustainable the product. An aspect, that of sustainability, that's crucial both to Marcelis and Ikea.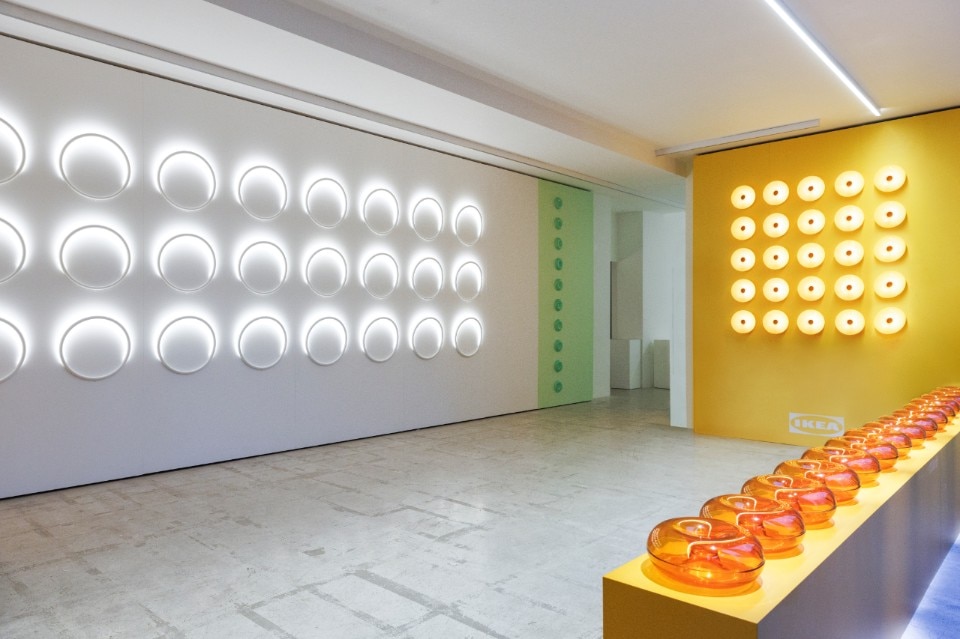 "It's really important to have the designer involved", says Anna Granath, Ikea Range & Design Manager Lighting, explaining that Sabine Marcelis and her team were in constant dialogue with Ikea construction, mechanical and the aforementioned packaging engineers. Throughout the Varmblixt development process they had in-depth conversations about even small but nonetheless relevant details of the products. "The part about being a designer that I love the most and why I really enjoy what I do is the problem solving on the production site", comments Marcelis, saying that usually working with a brand means "making a sketch and then take on the rest" – and that's why she usually avoids it.
This is part of the more elaborate explanation of the reasons why Sabine Marcelis, one of the most celebrated designers of her generation, known for her site-specific works or high-end limited editions, decided to collaborate with the consumer furniture brand par excellence. There's more, as she remarks. "For me it's not so much about Ikea, it's more about the customer of Ikea", she explains. Usually she works with really expensive materials and productions processes: for Marcelis, Varmblixt was the opportunity to test if she could replicate, using mass production materials, the "quality and sense of wonder" of her gallery works in pieces accessible to more people, not just rich collectors. A design challenge to reach out for a wider audience, but also a statement "that something inexpensive can be of good quality and value", she says.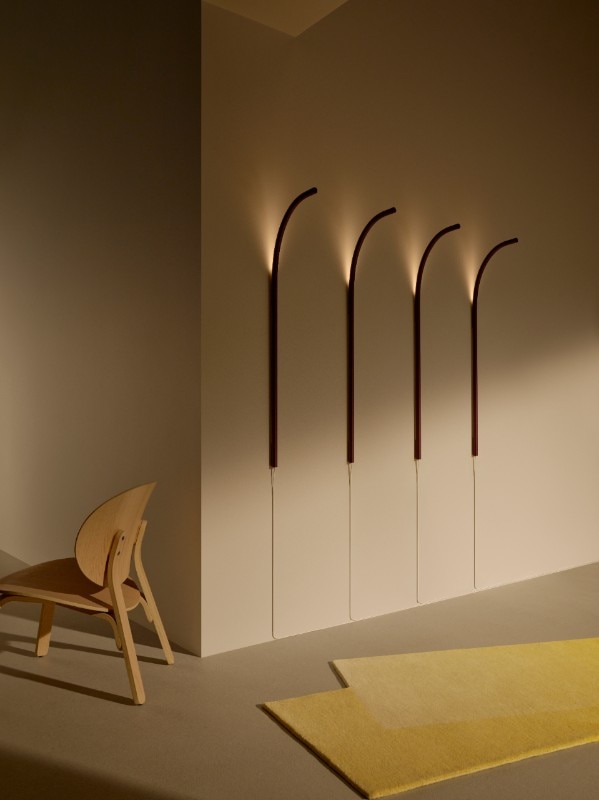 Sabine Marcelis's collection for Ikea was in fact made to stay. "I don't like trends", she explains, "and my effort is to design timeless pieces". Of five lights presented with Varmblixt, four are permanently entering the brand's portfolio.
There's also something more to come: Marcelis unveils that a small part of what she conceived ("more ore less the 5%") is not included in the collection's first launch. And so, you can expect more products to be added to Varmblixt. "There's still some details to be figured out, it will take some more time", the designer says.
The Varmblixt collection will be launched in all IKEA markets in February 2023.