In the 1930s, the streamlining design movement emerged as a magical language that challenged cultural, social, and economic differences with an easily readable aesthetic. Developing almost simultaneously both in the United States and in Europe, it was undoubtedly a choice dictated by functional reasons, but also by the need to give the means of transport - cars, planes, or trains - a more elegant and enticing appearance.
As early as the 1920s, various schools of thought aimed at applying fundamental aerodynamic principles to design had been established; these American-based concepts were rooted in the work of visionaries such as Buckminster Fuller and Norman Bel Geddes.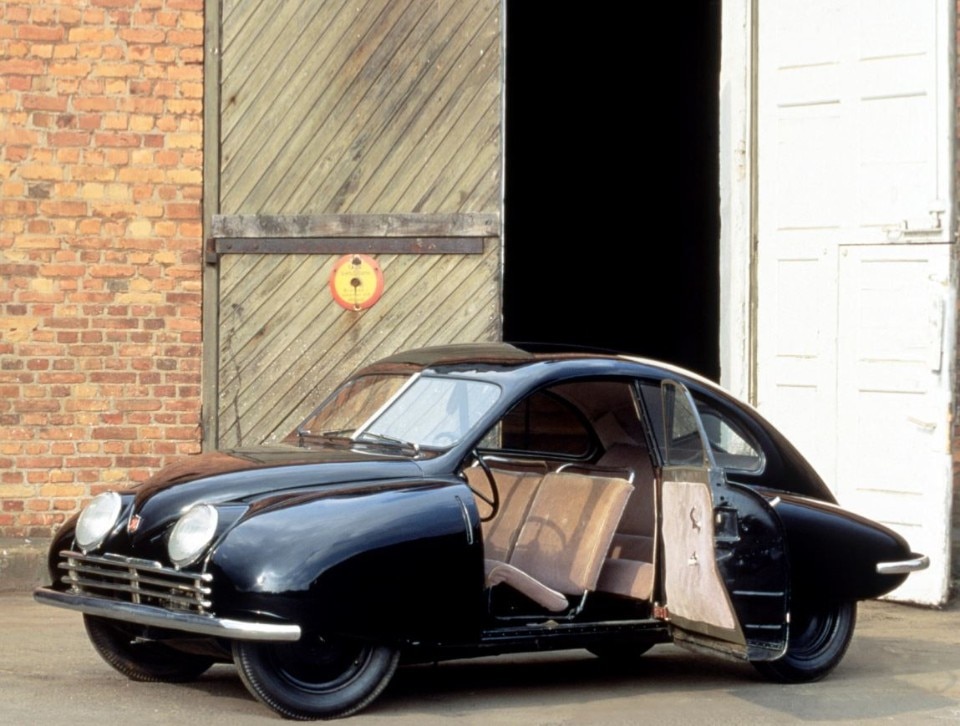 Bel Geddes used to say that "today, speed is the cry of our era, and greater speed one of the goals of tomorrow"; Fuller's theories, on the other hand, were very simple and relied on the idea that to achieve greater speed a vehicle had to reduce, if not eliminate altogether, its aerodynamic drag. Increasing the power of a vehicle was a good solution, but also a vain practice unless it featured a design that made it efficient in its uniform rectilinear motion.
This age-old need for speed - which had already manifested itself in the 1910s with Futurism - soon led to a convergence of new styles that appeared, leaving everyone astonished, at motor shows on both sides of the Atlantic, producing iconic cars with timeless shapes. They seemed to be sculpted by Aeolus and, to this day, still inspire the new model concepts of the Style Centres of car manufacturers all over the world.
Aerodynamics, also relying on the invention of the first, rudimentary wind tunnels, made its way into design, radically transforming means of transport, making them more like torpedoes than everyday vehicles. Sinuous one-piece shapes with rounded corners and smooth, pot-bellied metal surfaces were almost standard practice. Streamlining turned curved shapes into straight lines, fused chrome with colour, and put nautical and/or aeronautical details that were used as decorative elements, for the first time, on the bodies of cars destined for public roads. In doing so, they resembled elegant spaceships from a parallel galaxy, with proportions stretching into the future, inspiring power and speed: wings of all shapes and sizes, as well as conical, curved, or teardrop-shaped forms - mimicking a swooping peregrine falcon - became stylistic features with which to shape almost anything.
Among the multitude of designs that flourished at the time, we have chosen five that best represent the streamlining movement applied to cars. Here it is, then, in a sort of Art Deco automotive kermesse of elegance and aerodynamic efficiency, the 1932 Stout Scarab, the 1936 Bugatti Type 57 Atlantic Coupé, the 1938 Phantom Corsair, the 1938 Hispano-Suiza H6B Dubonnet Xenia, and the more recent 1945 Saab Ursaab.