This yellow, solid little brick looks old-fashioned because it shuns the most popular aesthetics of recent tech design, which consumers take for granted – no rounded corners, no translucent colours on the body, or evidence of aluminium or magnesium or carbon fibre, a small black-and-white screen, visible buttons. It is reminiscent of the 1990s and immediately brings to mind the first Game Boy, Nintendo's handheld console launched in 1989, but it is as thin as a latest-generation smartphone and it has a USB-C port at the bottom, two features that immediately bring the device back to the present day. 
It is Playdate, the (yellow) video game console stemming from an idea of the American – from Portland, Oregon – software house Panic and developed together with the Swedish company Teenage Engineering. This collaboration started with an email, explains Caleb Sassar, co-founder of Panic, a company that in recent years has made a name for itself in the video game world thanks to a few cult indie games such as Firewatch and Untitled Goose Game, but which many will know for the excellent FTP client Transmit for macOS. Sassar tells us that "at first, we reached out to a huge industrial design company here in Portland, but they absolutely did not understand Playdate, and spent most of the meeting trying to talk us out of making it". Theirs was quite a depressing point of view: "Playdate is not a 'normal' project, it definitely cost a lot of money to make, and if I'm being honest, we may never make that money back," Sassar admits. "But that doesn't mean it shouldn't exist!".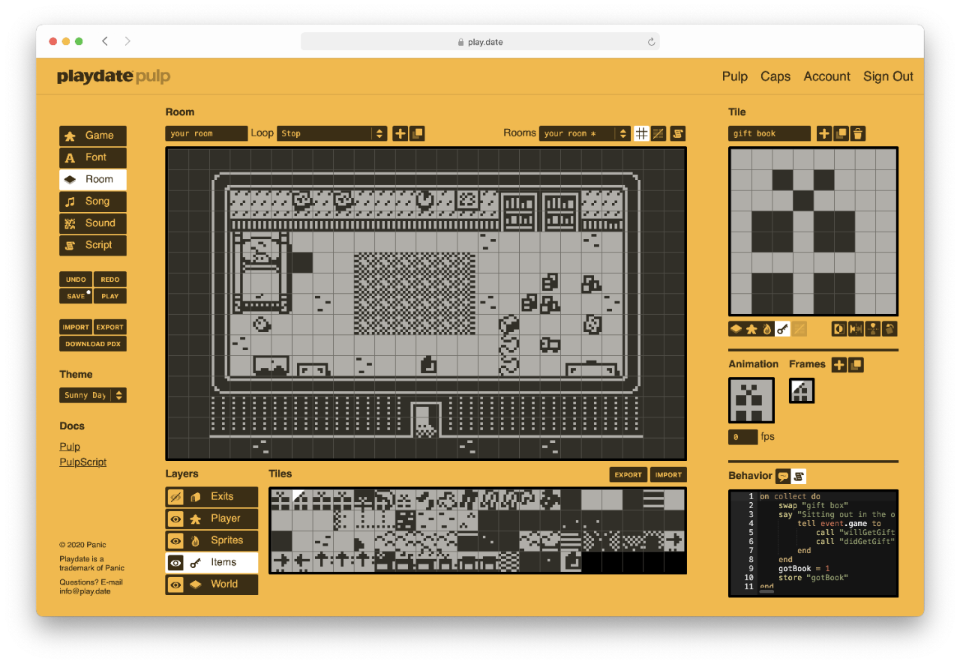 So, they sent an email to Teenage Engineering and received an enthusiastic response from across the ocean. "Our businesses also have similar feelings and philosophies". And so, Playdate took shape. Already in the first drawings by Jesper Kouthoofd, CEO and head of design at Teenage Engineering, with which the well-known brand of synthesizers loved by musicians such as Bon Iver, Thom Yorke, and Beck adapted its design approach to a game console, there was already Playdate's most distinctive element: a crank on the right side of the device.
The console controls are absolutely minimal, a direct echo of the tiny gaming devices of the golden age of portable gaming. Just a d-pad and two buttons, exactly like the first Game Boy. The crank adds a new level of complexity because, depending on the game, it can allow you to perform daring 360's in the waves (Whitewater Wipeout), race up and down in time (Timetravel Adventures), or ride a space rollercoaster (Star Sled).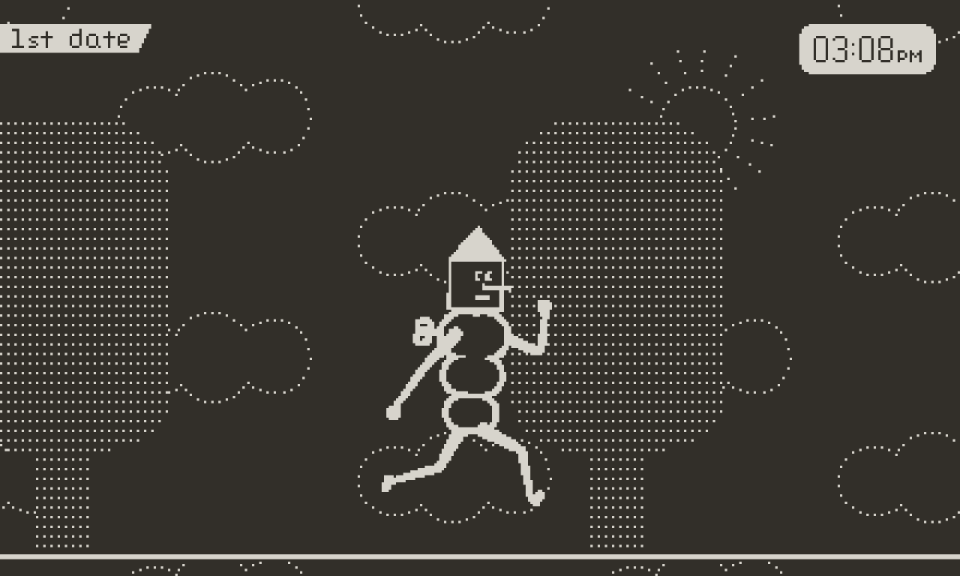 The idea of the crank, Sassar recalls, was totally unexpected, but it won everyone over. "Not only is it fun, but it also sends an instant message to the right kind of person: 'this thing is different. You should check it out'". 

The stripped-down control scheme, and the integration of a particular element like the crank, have an obvious implication: Playdate was not designed for existing games, but for a specially-made catalogue tailored around the device. Its strength stems from the fact that it has conquered "a certain kind of developer", Sassar says. According to him, this is due to two reasons. On the one hand, this device is "so interesting and unique" that it is irresistible. "When they see it, they physically have to make something for it. Like a compulsion!", explains the co-founder of Panic. On the other hand, the software house did everything they could to make the programming phase as simple as possible. "We are told that it is also extremely fun, and we're really really happy to hear that".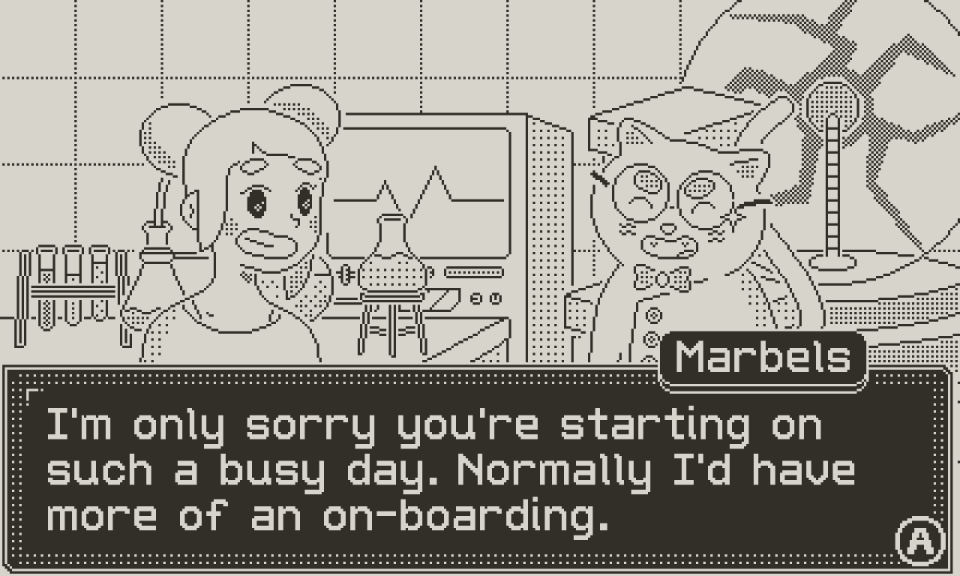 Another unusual aspect of Playdate is its games catalogue. The player receives two games per month, according to a set pattern of releases. At least for the first year, 24 games are free. The idea, Sassar explains, was to surprise users, but also to introduce them to genres of games they might never have tried. "But when a visual novel just arrives on a Monday for "free", even if you thought it was a boring genre, why not give it a whirl?". 
What is striking, apart from the variety of genres, is the quality of many of the games being released. With very minimal controls, on a black-and-white screen that is less than a third of the size of an iPhone, the developers mix references and build small mythologies, revealing how powerful the storytelling of video games can still be, even in the case of small-scale products such as the ones run by Playdate. In Casual Birder, the Pokémon scheme is readapted to bird watching, Zipper reinterprets samurai and strategy games, Inventory Hero is a role-playing game that can be played by only managing the inventory, Demon Quest 85 is an intricate puzzle game that could easily lend a couple of scenes to Stranger Things. Forrest Byrnes turns the mascot of Firewatch, the title that launched Panic into the gaming world, into the protagonist, Saturday Edition is the graphic adventure you never thought you'd play on such a device. A triumph in (a yellow) pocket format.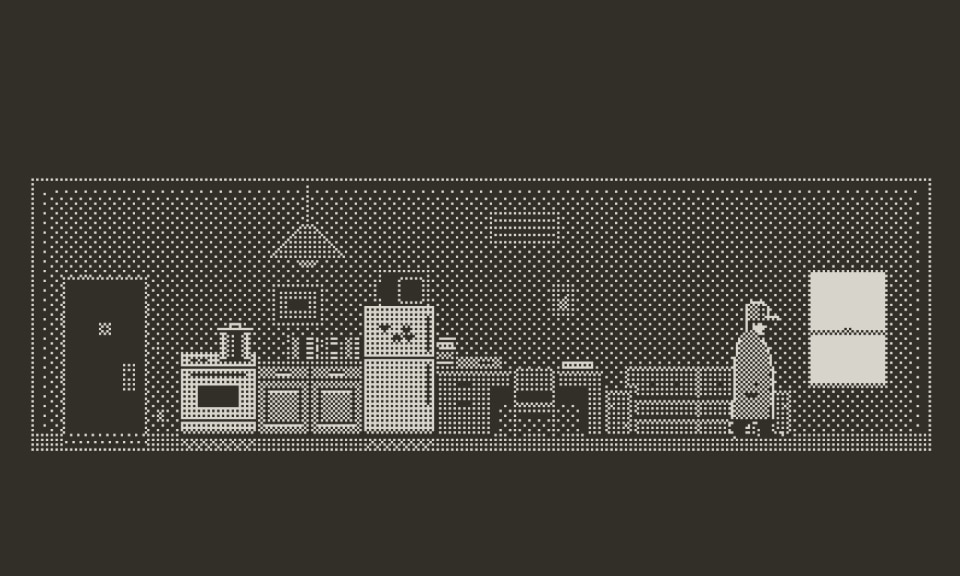 Of course, not everything is perfect. The glass covering the display is prone to scratching and battery life isn't incredible. The screen renders excellently in the sun or in brightly lit interiors but lacks a backlight – a deliberate choice, but one that makes the device less versatile, for example almost useless on planes. Some games then exploit the device to the last pixel, making it a bit hard on the eyes – especially if you were a kid when the original Game Boy came out! 
Playdate is a device that will appeal to a specific niche, but it is not for everyone, with a base price set at around $180 and a waiting time of up to a year (and then it's yellow). Compared to the premise, however, it is successful. It shows an alternative way to gaming, it's fun, and it offers a platform for developers that in other contexts may feel overwhelmed by the industry giants. And it is an excellent example of how, even today, working closely between software and hardware, and the desire to innovate, can yield excellent results in terms of product quality, a bit like that "Think Different" mantra that has been buzzing around in our heads for a few decades now, although it is now mostly disregarded in favour of a flattening to the taste of the masses.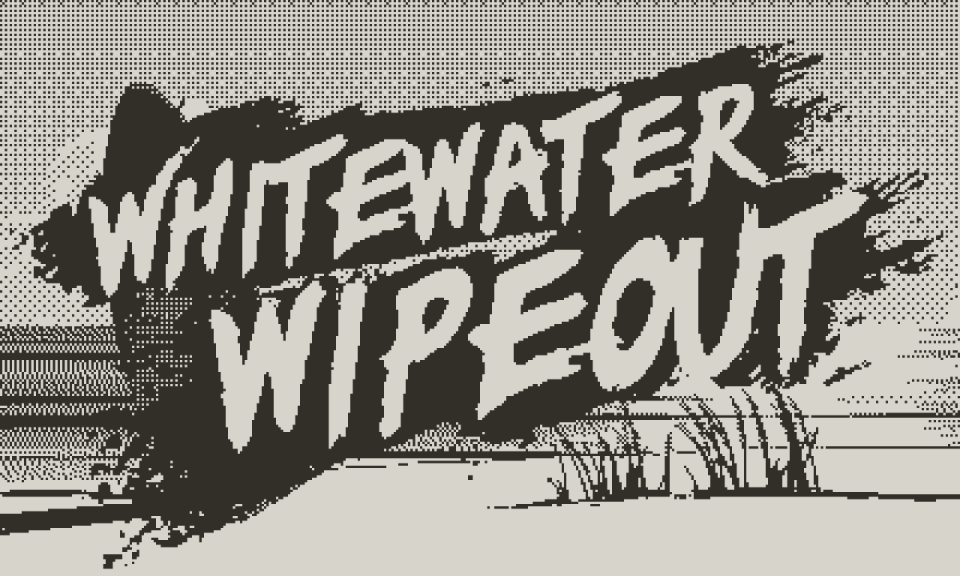 The Playdate is not just a gaming console, but an insight into the gaming industry, and more generally a way of doing technology that others could imitate. "We wanted to build something that was open and flexible", Sassar explains. "The Playdate represents a lot of our thoughts about the tech industry over many years". And when I ask him my last question, why they chose the colour yellow for the device, his answer sounds obvious: "Just to make you smile".