From Beirut, which is for him a precious deposit of ancient, stratified civilizations, Richard Yasmine presents two new furniture collections played on the juxtaposition and overlapping of different layers and fragments. Reusing waste materials according to the codes of contemporary glamour, Yasmine's research wants to underline the potential hidden in upcycling, launching a joyful warning against the excesses of consumerism.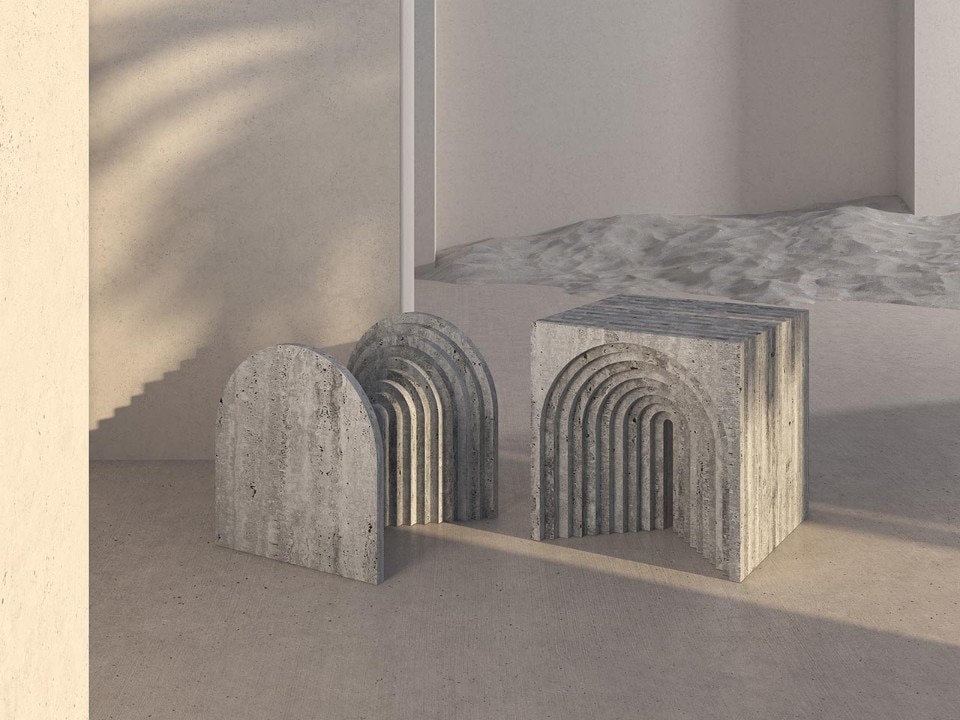 With Flowing Fragments, a limited edition series of 16 stool-tables of the same size of 42x42x42cm, Jasmine works on the juxtaposition of alternating sedimentary and basaltic stones. Sculpted by subtraction, the geometric profile of each piece enhances its essential materiality and offers an interesting exercise on the variation and repetition of the Greco-Roman idealistic shapes.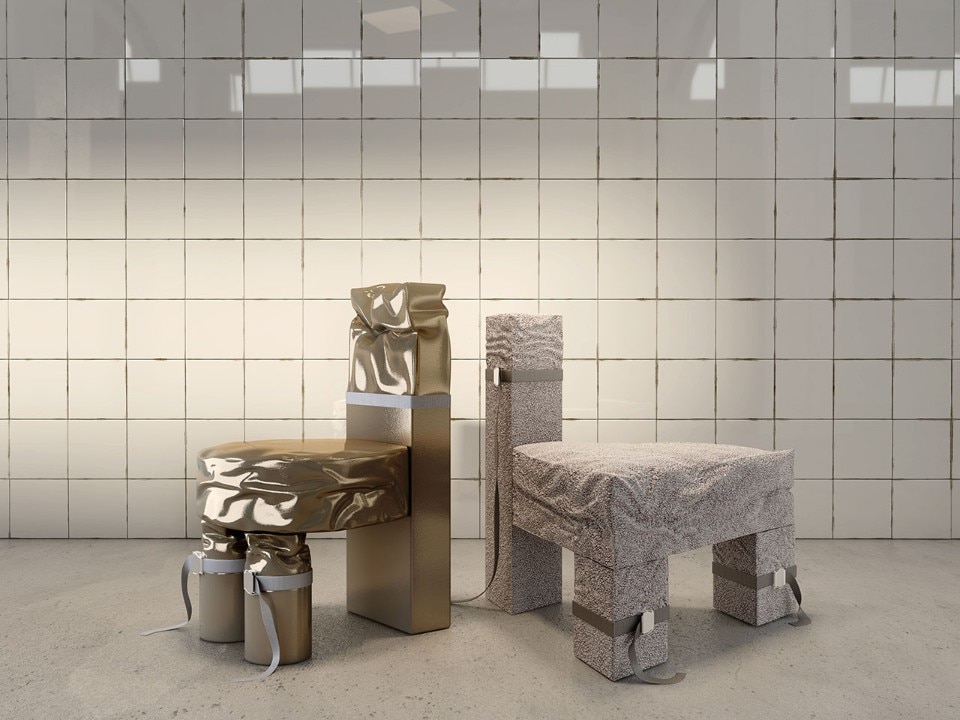 The furnishings and seats of Size Matter, on the other hand, combine heterogeneous geometric forms with apparently irreconcilable materials such as brass, glass, or compressed fabric used as upholstery. The curious use of the belt - the device used not so much to assemble as to emphasize the individual components - tends to desacralize the majesty of the pieces. As already experimented by Tejo Remy in 1991 with the famous chest of drawers "You can't lay down your memory", the belt is not only a low-tech incursion, but puts together a mixture of registers that allows noble and popular elements to coexist in a carefree and naive way. 
Program:

Limited edition design

Designer:

Richard Yasmine

Year:

2021