This article was originally published on Domus 1038, September 2019
When a generation of design students is rediscovering Victor Papanek's book from the 1970s Design for the Real World, with its famous suggestion that there are "a few professions more deadly than industrial design, but not many", it's a moment for mature designers who are at the centre of the profession's concerns to think hard about their work. They have a generation breathing down their necks that not just has no interest in becoming the next Philippe Starck, but which actively wishes to avoid such a fate.
They work in a context in which Apple, in the wake of Jony Ive's resignation, understands that its younger customers are more interested in sustainability than status symbols. What then is left for designers of sensitivity, yet who are not equipped or motivated to dedicating their careers to water purification and 3D printing algae but who still want to maintain their credibility and relevance?
In the case of Ronan and Erwan Bouroullec, the strategy, though perhaps strategy is word that suggests a degree of calculation that does not accurately reflect their essentially instinctive approach, is the exercise of their intelligence. In every project that they take on, you may not immediately be able to see their signature, but each one reflects their distinctive sensibility. There is a suggestion that the two are diverging somewhat in their preoccupations now, with Ronan more fascinated by the potential to work on an architectural scale than his apparently more technologically minded brother. It's an architectural ambition most recently demonstrated by his designs for Parisian fountains.
But both have made their mark by exploring category-defying work that ranges from the editioned pieces that they make for Kreo, to their mass produced furniture for Vitra, where their design drawings for the Vegetal chair, for example, demonstrate the poetry that lies under the surface even of an injection-moulded plastic product – now of course even to work in such a material is to run the risk of censure from those who believe in the Extinction Emergency.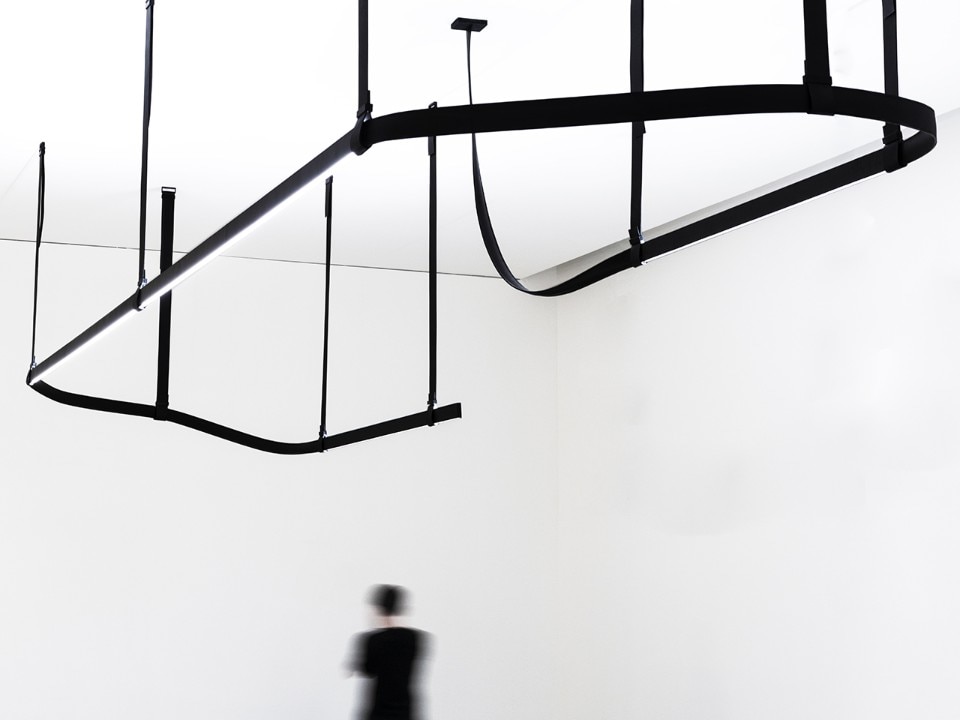 Both strands are visible in the Grid system for Established, which despite that company's roots in sculptural one-offs is a serious attempt to address the informal nature of the contemporary workplace with a design that is both architectural in its attempt to address space, and object based, much in the way that Tom Dixon's sofa bed for Ikea attempts to deal with the nomadic nature of contemporary home life.
One of the brothers most recent projects for the American company Skyline, a range of glass panels is also architectural in its ambition. By etching bold geometric patterns into the glass in a way that evokes the lines of lead used to hold stained glass in position in medieval church windows, and creating subtly graded colour palette for the sheets, they have produced as system that can transform interiors spatially.
Both brothers continue to operate on the basis that life continues even against the background of a revolt against consumerism. If we are to believe their recent interviews, it is Erwan who is leading work for Samsung on  the nature of the television, now into its second iteration as the Serif 2.0.
While the general direction of travel for television in the era of the flat screen is for it to disappear as a category of object altogether, the Serif reasserts the idea of the television. They have rescued the television from its humiliating status as just another computer screen, pinned to the hotel-room wall, overwhelmed by a dangling power cord, and given it a new, if slightly whimsical dignity.
With its possibility of splayed legs to allow it a presence of its own sitting on the floor, in a cartoon-like evocation of old 1950s furniture-style domestic television. It can also use its extruded frame to sit on a shelf or a table. It has brought the genre back to life. In its own way it is as intriguing as the Belt lighting system for Flos which encases the elements of a LED lamp into strips of leather, in a provocative embrace of contrasting design languages.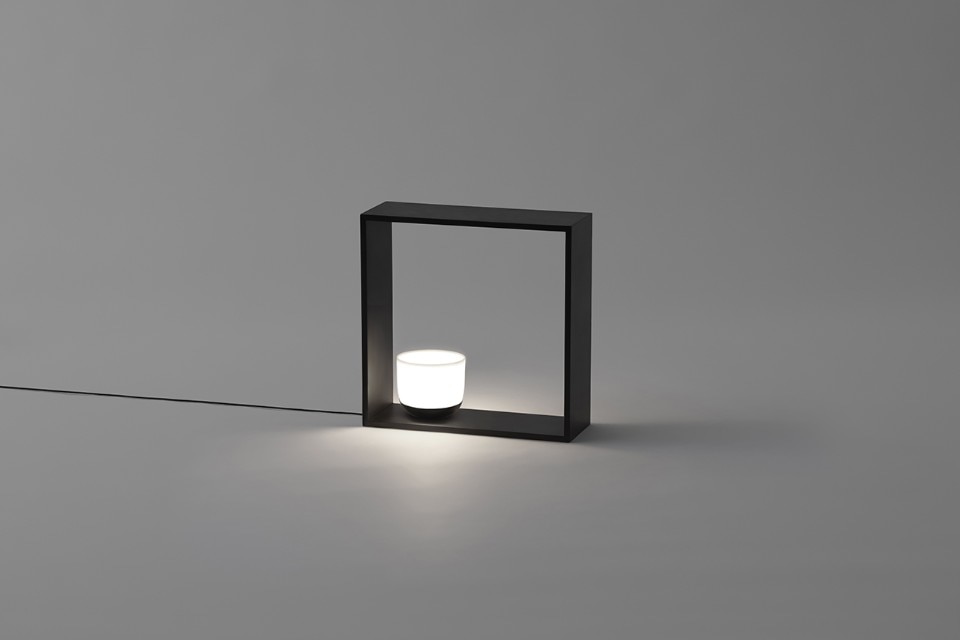 Flos's collection at the Milan furniture fair this year also included a work from Oki Sato, a designer from the same generation as the Bouroullecs with his own, rather different approach to maintaining a sense of relevance. Sato's Hareu is both furniture and lamp, a fusion that he is far from being the first to explore, witness Carlo Forcolini's Apocalypse Now table for Alais from 1983. Oki Sato's established his practice shortly after the millennium under the name Nendo. It's interesting to speculate how he would have been perceived had he named his studio Plasticene, the English equivalent of the modelling clay that is called Nendo in Japan or plastilina in Italian.
Nendo has built its success by working as if it were a Japanese high fashion label that maintains its creative credibility with attention grabbing, and it has to be said, sometimes actually sublime signature projects, alongside a range of diffusion labels. Nendo works on poetry alongside its core brand of economically delineated simplicity, reminiscent of the language of product design that Muji has made its own. At the same time, it is willing to make frankly commercial applications of its brand to all comers. So far it has been a potent mixture. Nendo has become ubiquitous, with clients from the Czech Republic to France and Italy.
The work Nendo did at the Milan furniture fair this year for Daikin with its Breeze of Light installation was certainly in the sublime category, even if it was an example of creativity put to work in the service of persuading us all to make more use of air-conditioning units.
On the other hand, designing Calpis, a branded drinking glass commissioned by the manufacturer of a popular Japanese soft drink, was less sublime than a reminder of Raymond Loewy's work with Coca Cola.
Nendo presents all its projects with the same deft, laconic graphic style, whether it's for a watch, a handbag for Longchamp, or an exploration of the limits of Murano glassmakers' skills for Wonderglass. In all this it has, so far at least, been able to maintain the allure of its core identity.
Deyan Sudjic is the director of the Design Museum in London. He was editor of Domus from 2000 until 2004 and director of the Architecture Biennale Venice in 2002.