At the end of the 19th century, when Zeiss entered the camera business, photography was an art for the few. A series of technical innovations, in a still ongoing evolution process, made photography the art for the masses we know today, made by the masses along with its maestros. The introduction of Kodak's 35mm format, the instant film popularized by Polaroid, the big switch to digital cameras at the beginning of the millennium, and the coming of smartphones: all these significant steps, accompanied by many minor ones, made photography one of the most crucial arts of the 20th century, and modern life's ubiquitous companion in the 21st.
Meanwhile, Zeiss has shut down its camera bodies business, focusing on manufacturing exceptional lenses and setting up excellent partnerships. Like that with Chinese smartphone manufacturer vivo, which recently launched X80 Pro, its new flagship device, sporting – guess what! – a camera system developed with Zeiss. The experience of taking pictures on this device feels different from what we've experienced in the last few years, a little more elaborate, sometimes even complicated, but totally satisfying for all those who look not only at the result but also at the process when they do things: advanced users who know what's shutter speed is, more focused on creativity and options when they take a picture or a short video, than they get satisfaction in sharing slices of edulcorated lifestyles on social media.
But now, a step back to better understand what we talk about when we talk about smartphone photography. Like many other aspects in the smartphone industry, after the pioneering years following the launch of the original iPhone, in this decade, we're facing a moment of convergence – or maybe you could call that just entropy – where lead design principles are clear and streamlined, shared by all the main players and copy-pasted by the upcoming ones. Long story short: all the camera apps look more or less the same. They are basically super-apps, with the main functions organized in horizontally-scrollable tabs – "photo", "video", "portrait", "night mode", and so on – and further options buried in multiple sub-menus, almost hidden deep below the camera interface. All of this results in polished and refined applications, offering a large amount of viewfinder space with an experience that could be easily defined as a modern-day point-and-shoot. Advanced functions dedicated to those who fancy photography and its mysteries, like ISO simulation, shutter speed regulation and so on, is usually relegated to a specific "Pro" tab; not much more.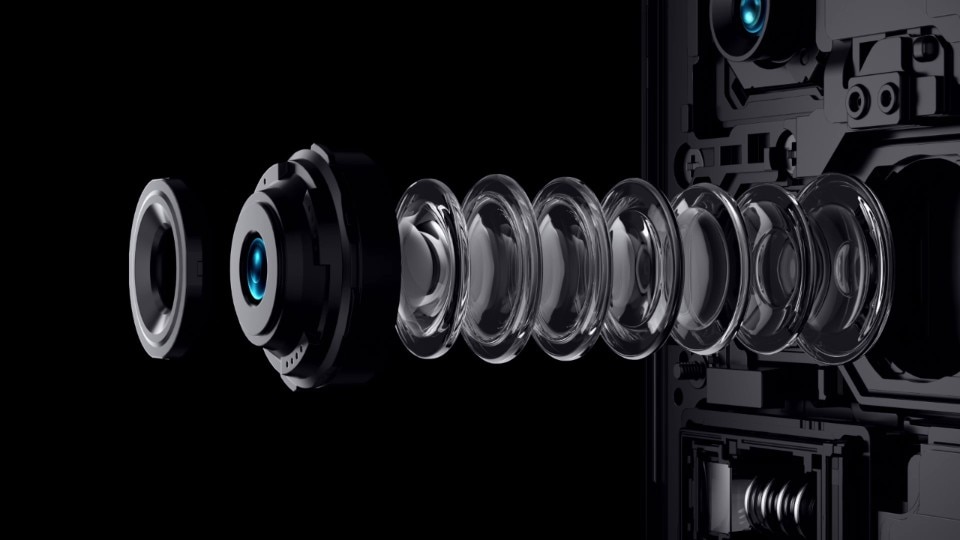 Double and long exposures, filters, more options, and… automatic perspective correction!
vivo X80 Pro's camera doesn't radically diverge from this approach. But further investigating into the app, users will find a whole university of creative opportunities that vivo and Zeiss scattered all over the place. "For us the X series has always been a series of phones that put lots of emphasis on the camera experience", Daniel Götz, Product Manager, vivo Europe, tells Domus. "With the X80 Pro we wanted to enable consumers to take a very creative approach to photography". This is all fueled up by the optics, the sensors, and imaging computing power, including the Qualcomm chip and vivo silicon working together, but also by a series of software options that every creative mind would love to carry on his smartphone: we're talking about double exposures, easily accessible filters, but also about a long exposure dedicated tab – with many sub-options – and more prosaically the presence of the virtual level not only in pro but also in basic photo mode, to easily check if your picture is going to be crooked, and – very relevant to Domus readers! – the perspective correction option, an intelligent way to get good building pictures out of the box.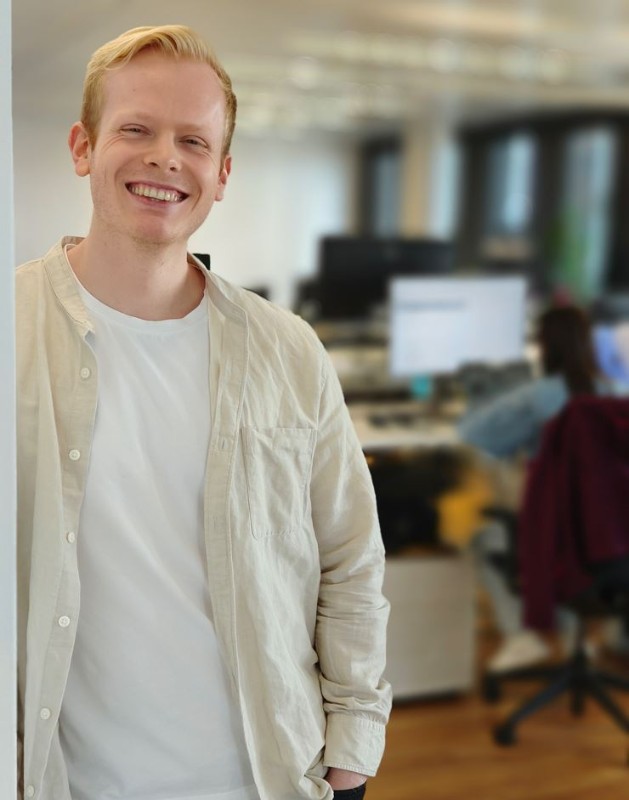 Ultrawide angle lenses are a quite recent and extremely amusing add-on to smartphones, but almost unusable when it comes to architectural photography – or just snapping some buildings, because of distortion due to the small sensors equipped in smartphones – small devices, small sensors, that perfectly makes sense, doesn't it? "Perspective distortion is a real challenge when photographing buildings, as any tilt to the camera can produce vertical lines that lean inwards – a warped effect that makes buildings look like they're falling over", Daniel Götz illustrates. "Pro photographers know how to correct perspective, but the X80 Pro makes this effortless for everyone thanks to APC, Automatic Perspective Correction. which lets customers take a perfectly straight photo with one click". The feature, he explains, uses the phone's built-in gyroscope to correct photos and supports the 0.6x super wide-angle camera and 1x standard main camera in Pro Mode.
A phone for present-day Kubricks, more than TikTokers
"We wanted to provide a fun environment where consumers can express their creativity", Götz goes on, explaining why vivo provided several embedded filters for photography and videography. In Portrait mode, along with new filters and a signature Cinematic Bokeh mode, Zeiss and vivo have recreated the bokeh effects of several iconic lenses designed by the German photography brand throughout its glorious history, such as the Biotar, Sonnar, and Distagon – for those not so much into photography, these are actually lenses designs and not Phase 5 Marvel Cinematic Universe's villains, even if such names could fit. 
These lenses are legendary and go back a long time; for example a Planar lens was used by Stanley Kubrick to film Barry Lyndon, along with the infamous f0.7 optic developed for the moon landing and used for low-light scenes. A smartphone camera simulating them is emotional for everyone in photography.
Coming to videos, users can find a specific "Zeiss Cinematic" video filter only available on the X80 Pro. It's suggested for landscape mode to say that it wasn't designed with TikTok creators in mind. "X80 Pro is here more to offer a sort of 'man with a movie camera' experience, rather than a content creation hardware kit which is skewed more to the younger generations who share their content via social media", explains Daniel Götz, pointing out that vivo has a whole smartphone lineup, the V series, dedicated to content creators. Here, on the other hand, vivo, "working closely together with Zeiss", wanted to provide "a great video experiences", combining "the signature Zeiss Natural Color and, great sharpness thanks to light throughput combined with the Zeiss T* Coating and top it all off with the gimbal and OIS stabilisation".
130 years of history applied to smartphone photography
Zeiss started with the first lenses back in 1890. "Photography was a new, fascinating world and mostly business of professional photographers", points out Oliver Schindelbeck, Senior Smartphone Technology Manager at Zeiss. Since then, with its lenses, the German brand "has been contributing to bring photography to much more areas, from space and industry, to art and all-day use", he adds, pointing out how "constants overweigh", and – if you look beyond a specific device – we all want "brilliant images, easy to use technologies, compact and small devices, latest features for creative photography in our pockets". And so, following this line of thought, Zeiss's know-how applied to smartphone camera technology sounds like a normal evolution for the media. "The rise of smartphone photography", he concludes, "offers so many opportunities to provide ambitious photographers and creativity-loving consumers with equipment and Zeiss imaging technology".
AI meets the history of photography
"We can even say it's a sort of oxymoron that we use artificial intelligence to create more realistic pictures", says Daniel Götz, regarding a crucial topic in smartphone photography: the intervention of software to overcome the physical limits of the miniaturized camera systems we rely so much on every day. As Zeiss's Oliver Schindelbeck says, "Light needs space and range to unfold its magic", and while a camera lens "gets you some centimeters, a smartphone system only a few millimeters for refraction".
Daniel Götz delineates how using "clever features" (aka software correction technologies) such as pixel shift and artificial intelligence, and pixel grouping, using 50 pixels and combining the sensory input from four pixels to one, helps in capturing great shots. "One tangible example with the X80 Pro", he continues, "is with the large aperture of the camera: all the smarts included in the sensor, imaging of the Qualcomm silicon and the vivo V1+ silicon, enables consumers to get real-time previews of low-light or night shots, so once they press on the shutter button, they know what the phone will capture in the moment that they are capturing". Which is today's answer to the legendary low-light lens used by Kubrick and created by Zeiss for Nasa.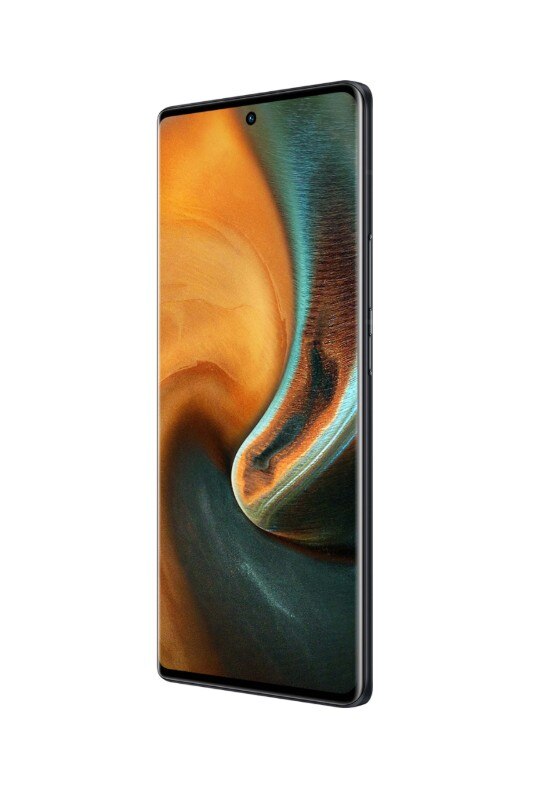 vivo X80 Pro sports a 32MP front camera and a rear four-camera system consisting of a f/1.6, 50MP ultra-sensing camera with GNV sensor and optical image stabilization (OIS), a 48MP wide-angle camera, a 12MP gimbal portrait camera, and an 8MP periscope camera. vivo and ZEISS co-engineered X80 Pro's imaging system, the new vivo V1+ Chip and rear camera lens ZEISS T*Coating standard for bright, natural colors and cinematic videos and portraits. The camera system features enhanced night photography modes with Pure Night View and Night Sports Mode, Zeiss Natural Color for color accuracy, and more options.