After a long Kickstarter campaign, A-Z of The Designers Republic hit the shelves. It's the book that celebrates The Designers Republic, the studio founded in Sheffield in 1986 which created some of the most popular graphics of the Nineties. TDR (sometimes written also as "tDR") made a big impact in typographic and digital design at the end of last century, mainly thanks to its close collaboration with Warp Record.
It was precisely for the famous electronic music label TDR that it signed covers for the likes of Aphex Twin, Square Pusher, Fluke, The Orb, bursting into the collective imagination with a unique aesthetic, which soon became a highly imitated trademark. A style that combined minimalism, Japanese influences and Russian constructivism. Today the graphics of TDR, symbol of the counterculture of those years, are part of the permanent collections of institutions such as the Victoria And Albert Museum and the MoMa.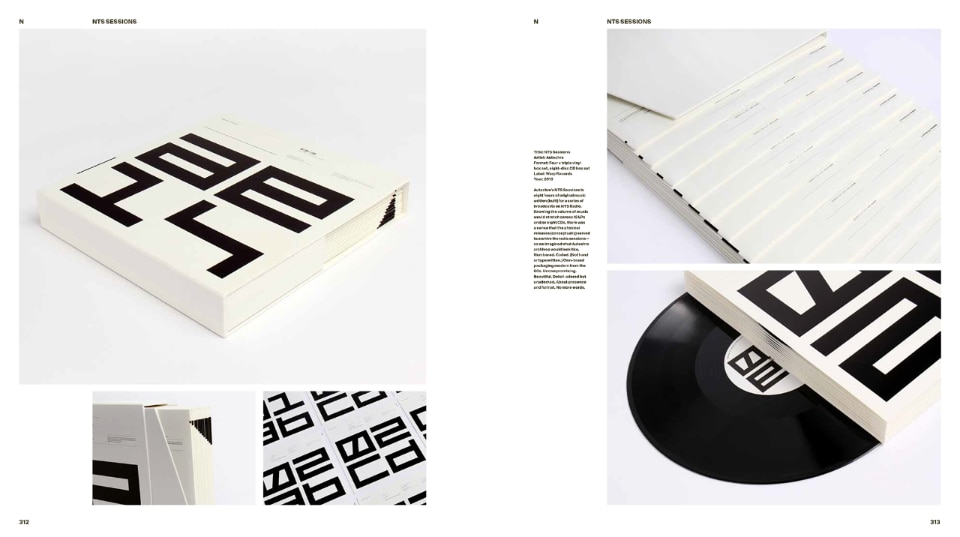 The studio in its larger form closed in 2009. We had the chance to meet Ian Anderson, who co-founded TDR with Nick Phillips back in the '80s.
Which were your main influences?
Because I didn't study design, the things I like are quite eclectic. There certainly isn't a neatly wrapped answer I can give with a list of specific influences but if there was a list it would include Bladerunner, Pop Art, Japanese Pop Culture (because of its dislocation from a westerner's norm — 'same same but different'), Russian Constructivism, Concrete, Consumerism, Religion (belief systems), Glitching (technology with human inconsistency), the unintentional marks we leave behind (old grafitti / weathered billboards etc), forgotten ideas we find under the floorboards, contradictions but most of all people, and what people are about.
You created some of the most famous album covers of the last decades. How did the collaboration with Warp begin?
TDR pre-dated Warp by 3 years. Before TDR I worked in the music industry managing and promoting bands. When the Robs and Steve started Warp, TDR was already becoming a force in the music industry, so initial conversations were as friends with me offering advice as well as looking at the identity. It was an organic process growing from nothing into what it is today. They wanted a logo that wouldn't date (doesn't everybody?) so i created a futuristic logo influenced by the past, a Dan Dare type logo that still felt future facing but that had stylistically already dated as much as it would (in the same way science fiction history — with the optimism of the post war space age — still feels more 'modern' that the real future we deal with every time we use our smartphones. We've grown used to the idea of the future, we're tired of waiting for it.
They came to us with a handful of garish US import disco bags as reference but I persuaded them that a 'brand colour' would work better in the market place and in the record shelves. In the same way that we have Orange Telecom and T-Mobile (pink), Warp would be purple — purple house bags and labels, purple merchandise, an intense purple that would jump out from the noise. Something of a Stalinist approach to techno packaging.
The best answers are questions. Provoke response, create dialogue.
What's your relationship with music artists?
They are people. I'm more interested in the artists than the music they make... that's where I take my inspiration on a project. I want to know why they made the music they made, what was their influence, what were their references, how they want to connect with their audience, what story they want to tell. I don't need to hear the music. I don't even really need to like the music, I just need to understand the reason it exists, who it exists by and who it could exist for.
You were something revolutionary. Now you're on exhibition at MoMa, launching a commemorative book. How do you feel about it?
I'm not sure. It is what it is. Maybe like a revolutionary exhibiting at MoMa launching a commemorative book. If I analyse it too much I lose interest.
How do you feel when you randomly meet your graphics walking around or on the web?
It's like meeting your children who have left home and forged their own relationships in the big wide world.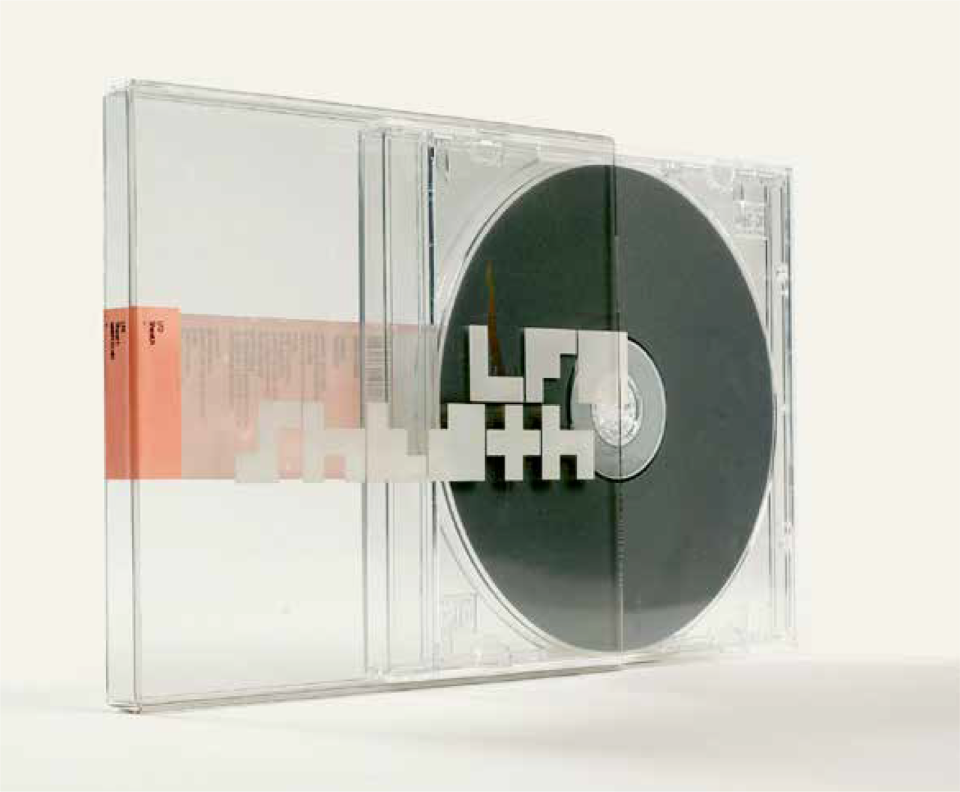 How would you define TDR approach to graphic design?
The best answers are questions. Provoke response, create dialogue.
What do you think was TDR reason of success?
Right place, right time... and the fact that there's always thinking and problem solving at the heart of everything I or we do.
Is there an album cover that every time you see, you say: I wanted to do this!
There's so many different albums for so many different reasons... or there's none — I'm happy with what The Designers Republic has done, and there's nothing I would swap for it. It's usually small details in other designs that I envy, a little typographic touch here or an unexpected colour palette there. Usually things that I know wouldn't have occurred to me, problems solved in ways different to how I think. And these things tend not to be on record covers, I'm more interested in looking elsewhere, finding surprises for myself. I love the potential of everything multiplied by everything else. Maybe I'll do what my teachers told me, and become a writer!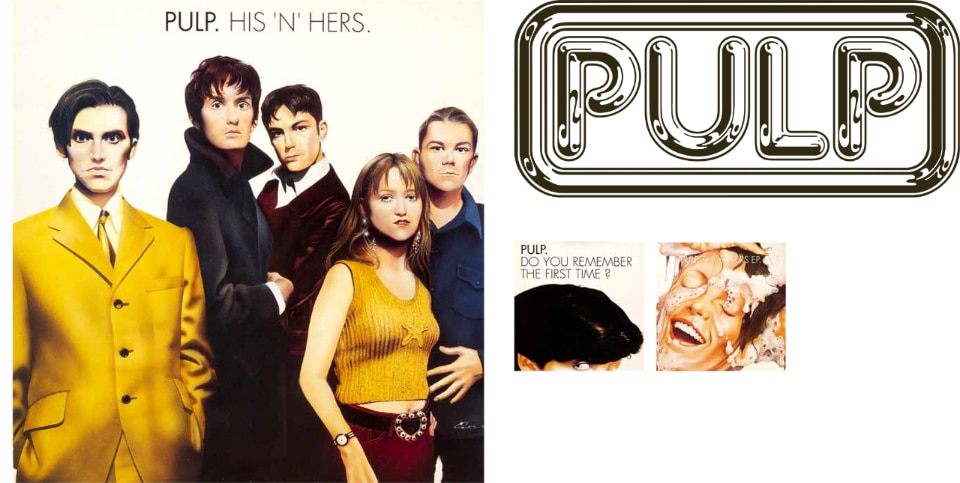 AS TDR, you also worked on games like Grand Theft Auto and Wipeout. What's the influence on video games in graphic design today and in your work?
I don't think there's an influence, for me, per se, in the same way there's not a direct influence of techno or warped beats, as such. In both cases, its a question of both the game, and / or the music, coming from the same place as the design ideas, of growing up surrounded by, and surrounding ourselves by, the same stuff — pre and post-dystopian sci-fi, everyday futurism ('one day all music will be made with machines'), the promised land of the future; the rejection of rock and roll; the exoticism of modern japan and the rise of consumer technology; the narrative of 'what if' and a generation one step or one giant leap removed from the hippyness of psychedelia but still informed by the ripples of its surreality. In games like Wipeout and more recently Formula Fusion (now Pacer), those of us impatient, by nature, for the future, could create pre-packed worlds and experiences which meant that we didn't have to wait for the future, we brought it to us.


Book:

A-Z of The Designers Republic

Published by:

Unit Editions

Year:

2019