Copenhagen: a curious and bubbly city, where the design legacy the great masters is heavy and teaches us that the creation of iconic pieces starts with a deep attention to the smallest detail. In an open and convivial atmosphere.

One of the must-see destinations is certainly Frama studio, a young Danish brand that transformed its showroom into a living space. At the entrance, the restored furniture of an old 19th century pharmacy becomes the perfect display for their collection of creams, soaps, perfumes for the home and for the body. But this only happens at the entrance. All around are the rooms where their furniture is displayed: essential but also smart, like the 9.5° chair, which appears asymmetrical to the eye.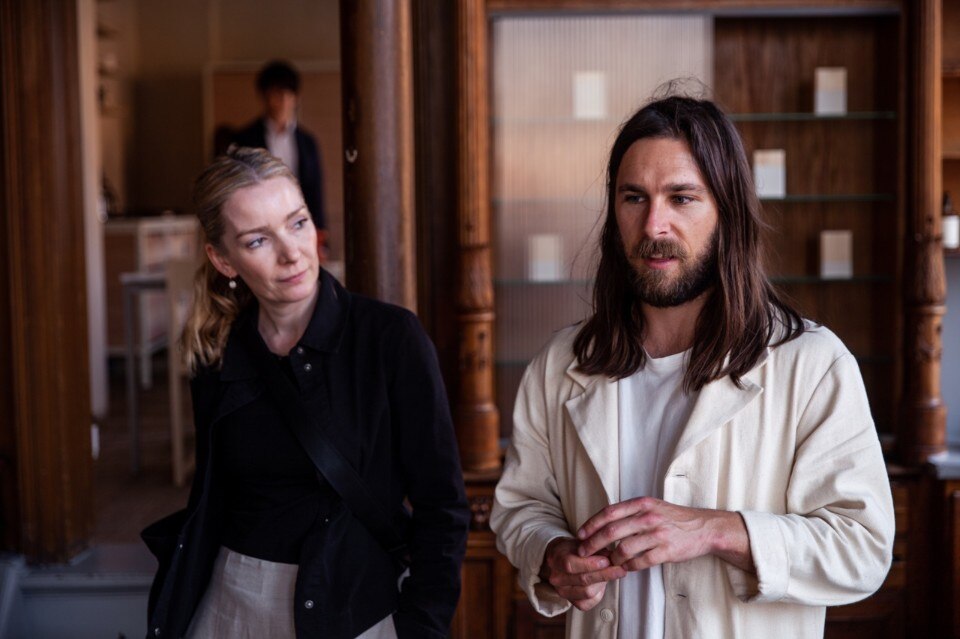 Louise Grey with Niels Strøyer Christophersen (Frama)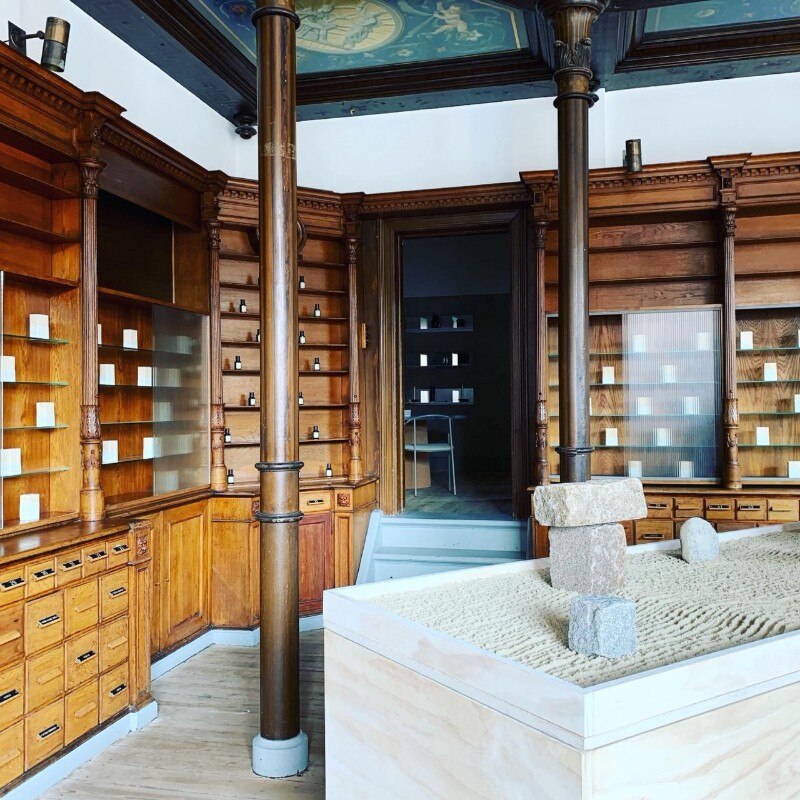 Frama showroom inside the old pharmacy of St. Pauls (1878)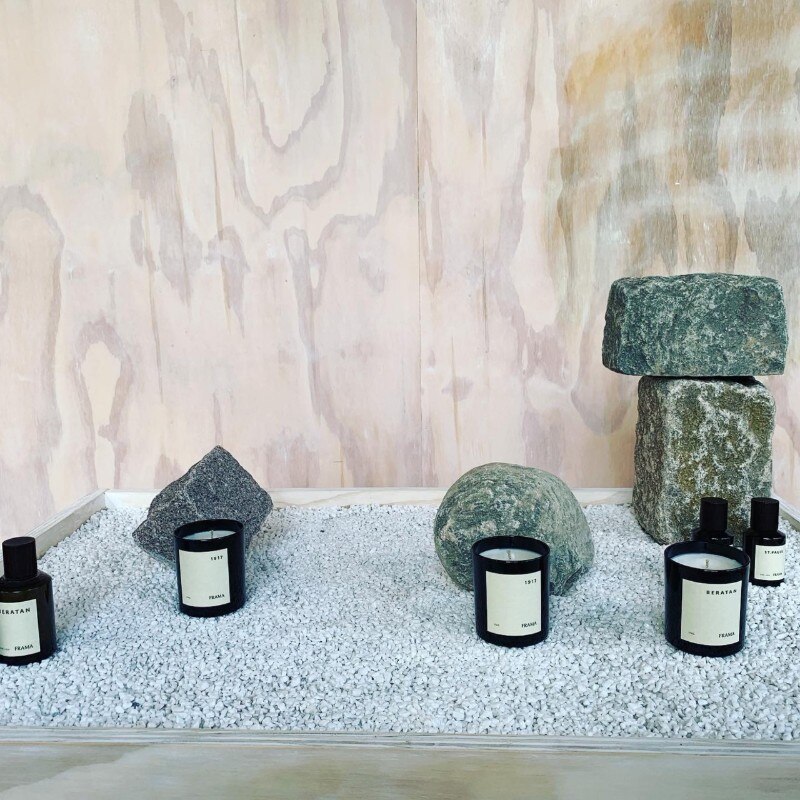 Frama House's perfume products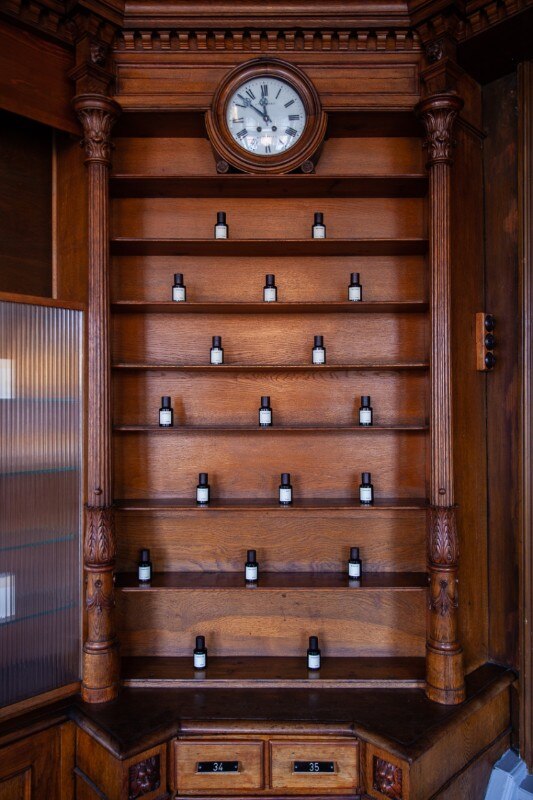 Products are exhibited on original shelves (1878)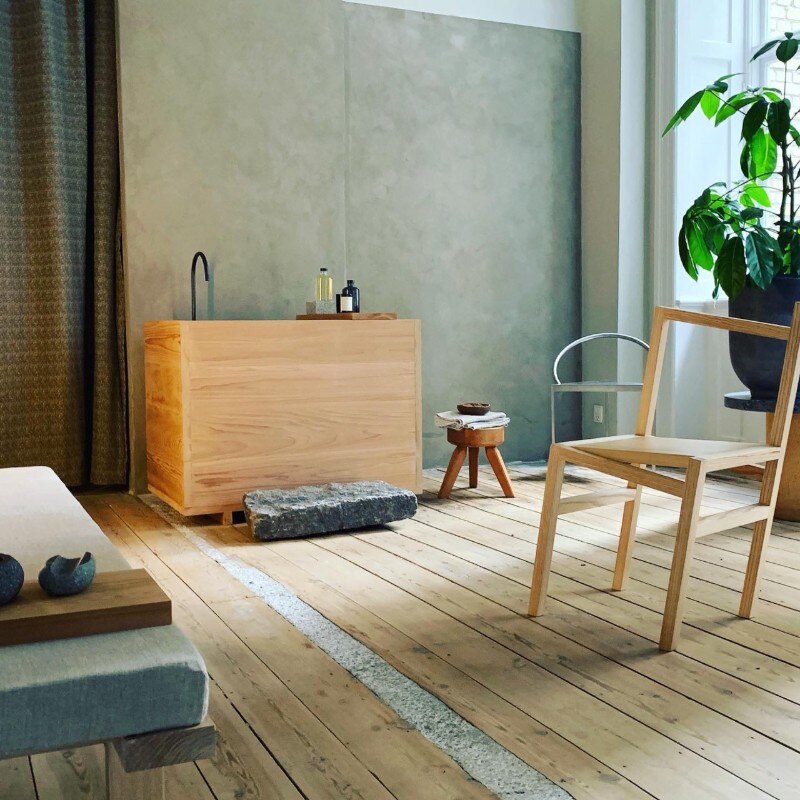 One of the rooms in the showroom. On the right, the 9.5° chair, visually asymmetric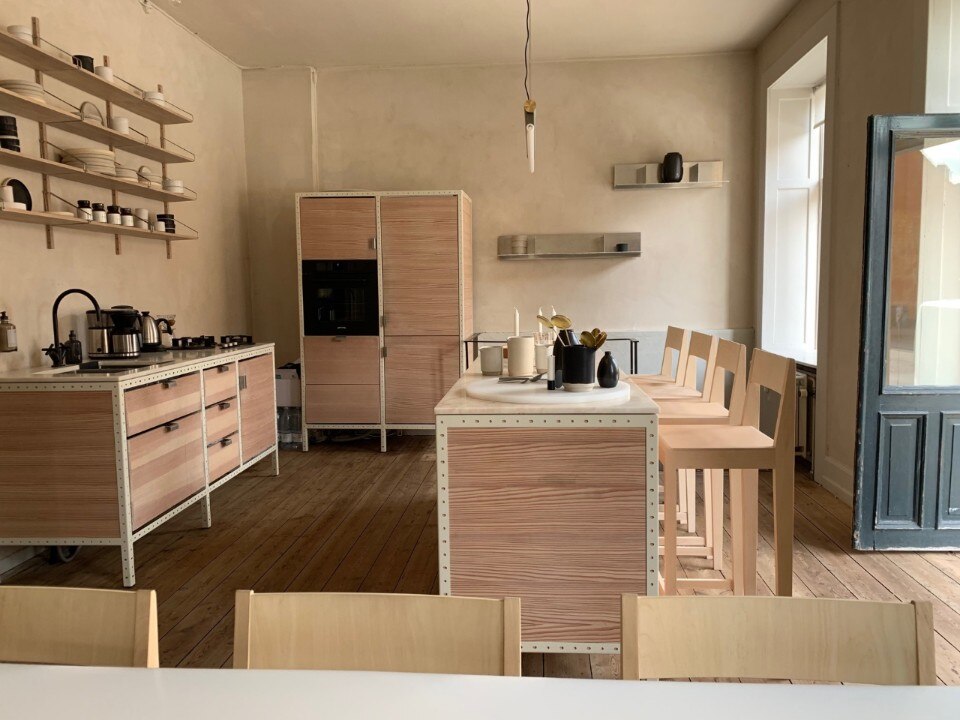 Kitchen realized with modules by Frama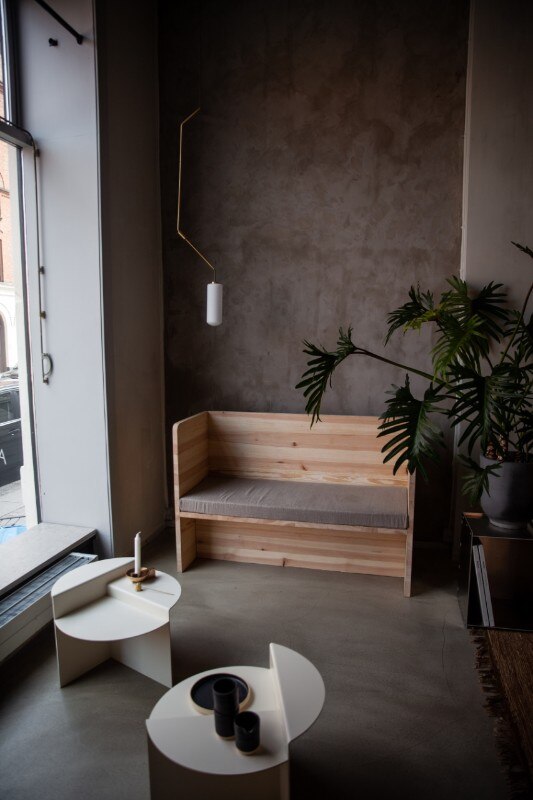 The first room inside the showroom with furnishing by Frama studio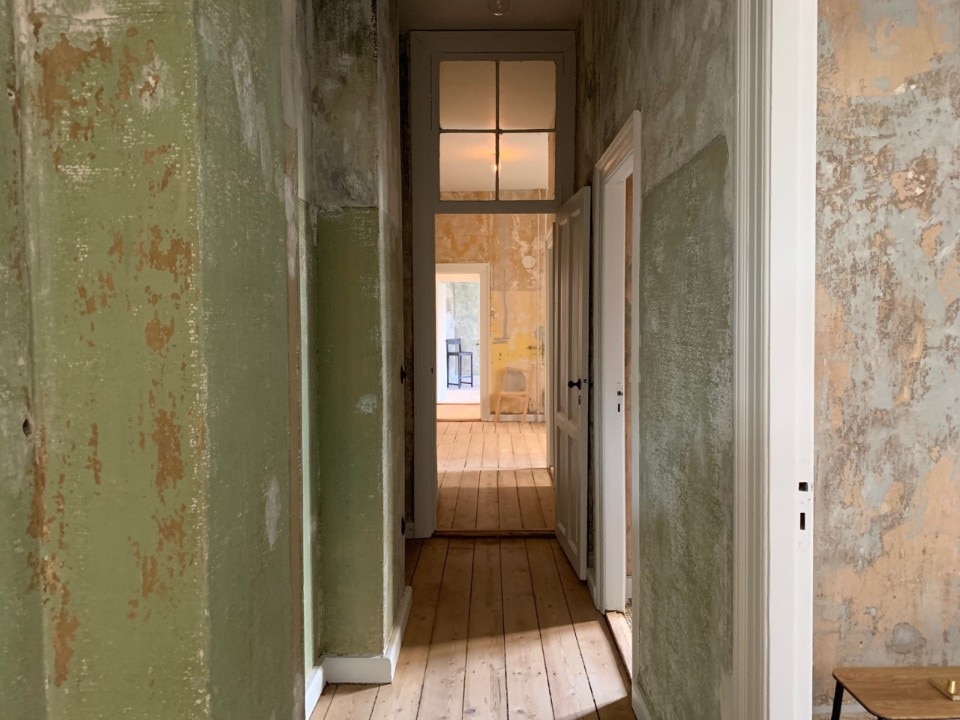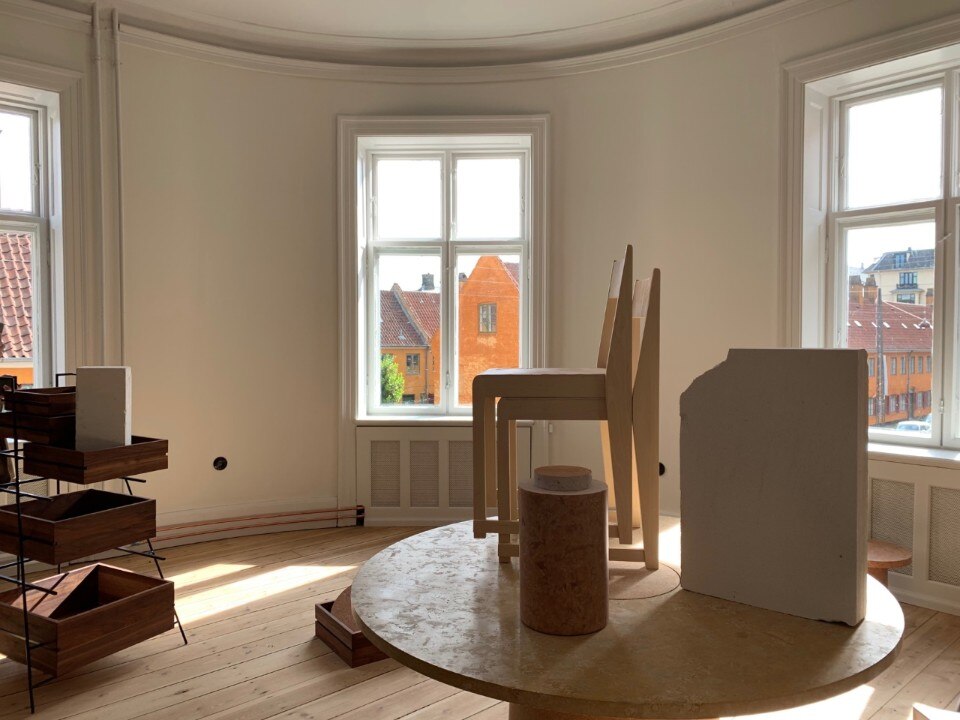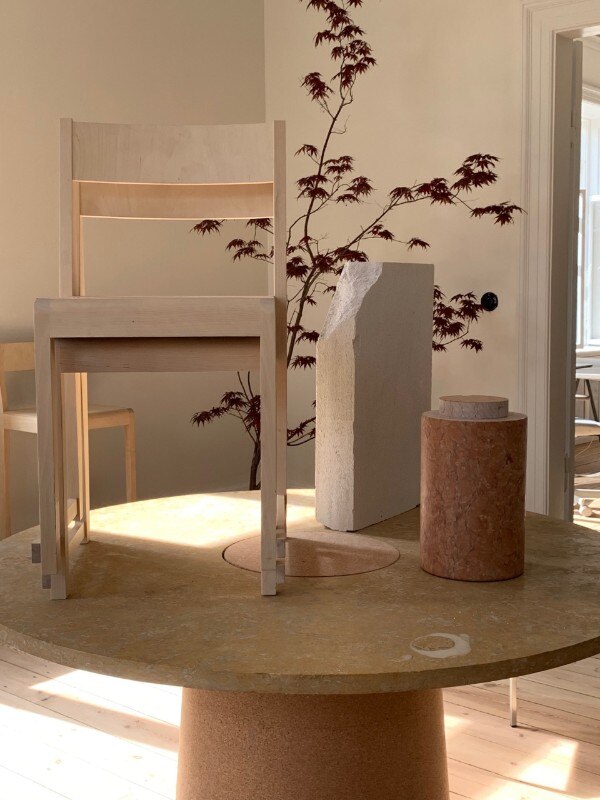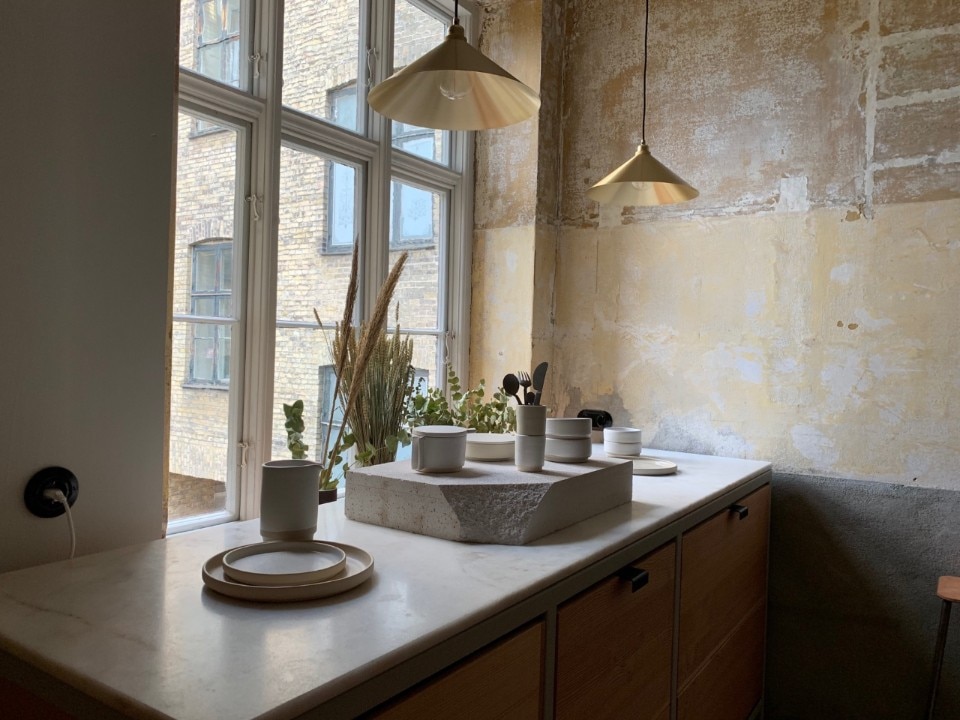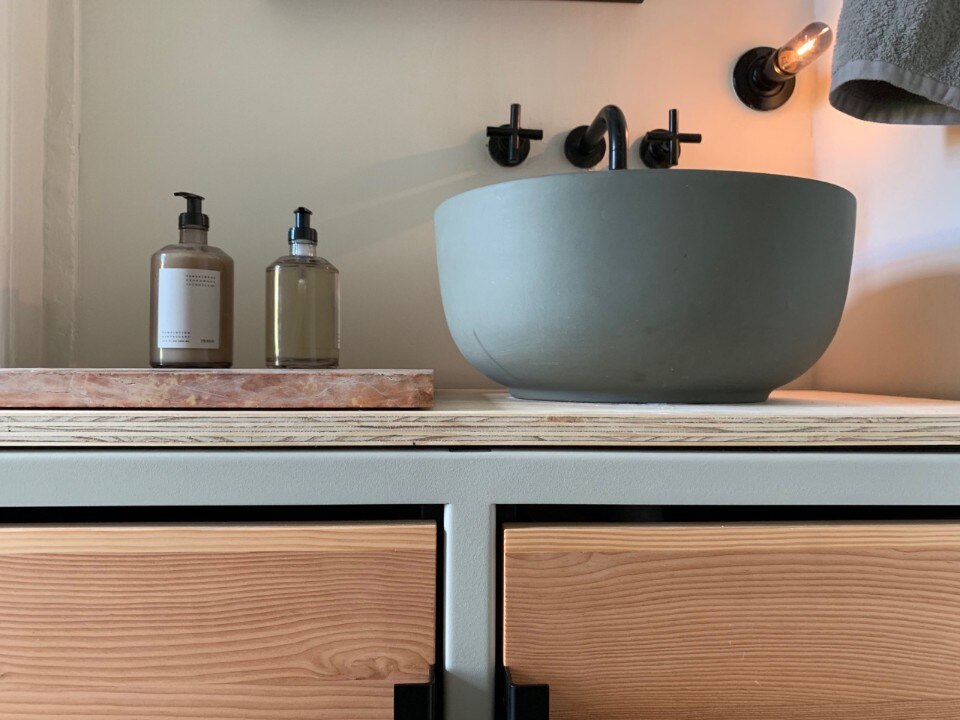 Bathroom detail at first floor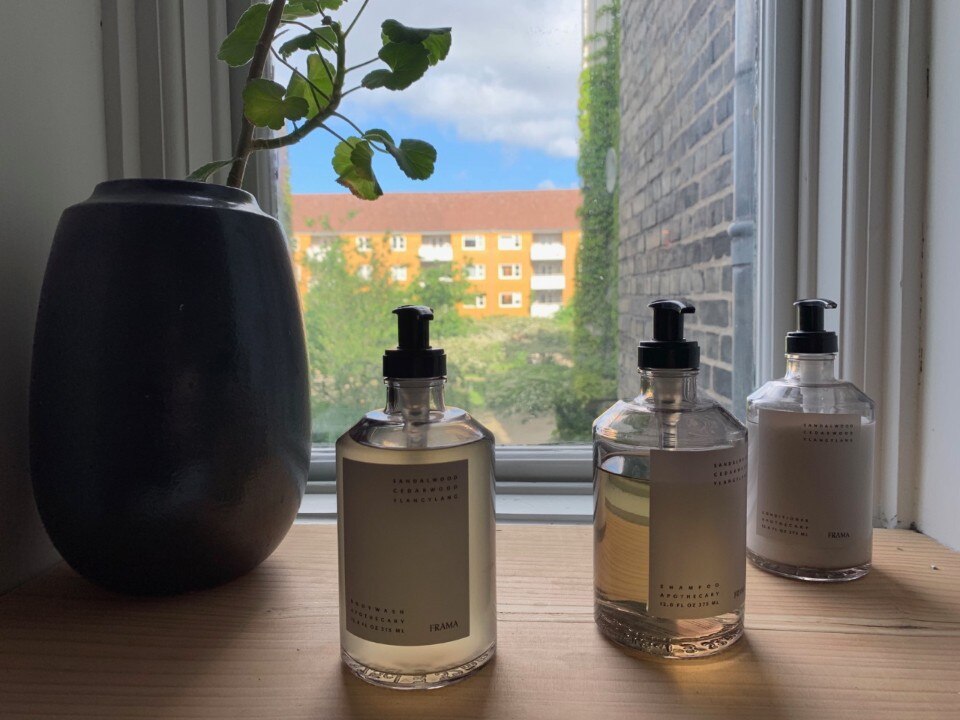 This year, in collaboration with Louisa Grey, interior designer and founder of House of Grey in London, they realized the "Senses" exhibition in their space, where every room becomes an exploration of senses. Objects, complements and furnishings are displayed in the rooms, rediscovering a human dimension that transforms the house into a regenerating space.
But the surprise doesn't end there, upstairs other rooms tell their furnishing philosophy: extraordinary cuts of light are combined with minimalist and functional furnishings, enclosed in rooms where the plaster seems to recall  the building's history. It is not just an exhibition of their pieces but a way to make visible what is under the projects: totally involving atmospheres that stimulate the senses to provide wellness, starting with delicate scents that guide visitors through the rooms. Frama work here: with meeting rooms, office corners, photographic studio that seem to belong to another dimension.

The combination of past and present becomes for them the starting point for creativity: a dialogue between two opposite poles, in a mix of classic and contemporary approach, digital and analog production.