A Mexican landscape in the heart of London: the large Sisal Sanctum installation, created by the designer Fernando Laposse in collaboration with the citizenM hotel in Shoreditch, was designed to protect visitors, "to cocoon and shield them from the urban chaos", as the Mexican-born designer explains. "The project is guarded by two agave fibre giants, who protect the space. It's somewhere to take a break, relax and recharge your senses." We discuss it with him.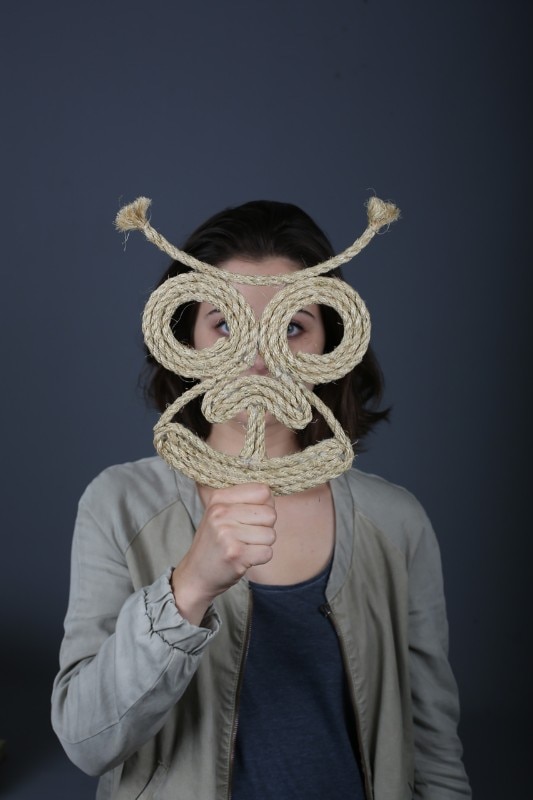 You choose to work with raw sisal and, more generally, your research strictly uses natural materials, such as lufa or corn. Why?
I think sisal is a fantastic sustainable material. It is the fibres of the leaves of the agave plant, a cactus that is used to make mezcal or tequila. Historically, sisal fibre was the main material used to make rope and nets – its long fibres are extremely strong and are resistant to saltwater. Up to the twentieth century, sisal production represented one of the main sources of revenue for Mexico and especially for the Mayan communities who harvested the plant – in fact, the name comes from the port of Sisal in the Yucatan. With the advent of plastics, sisal production came to a grinding halt and this had a huge socio-economic impact in the south of the country.
My research has always focused on natural materials which are renewable in very short periods of time, so you'll never catch me working with marble or exotic woods for example. I believe it is essential to revert to pre-oil-based practices as much as we can and to try and find new uses for them.
Unfortunately, indigenous knowhow regarding the exploitation of natural materials was side-lined in the last century. I think we need to turn our attention to these practices again and create a situation where indigenous people can live decently and integrate into the world economy but in a way that maintains their traditions. I believe this is crucial as their knowledge and philosophy of respect for nature may hold the key to solving the tough environmental challenges that lie ahead.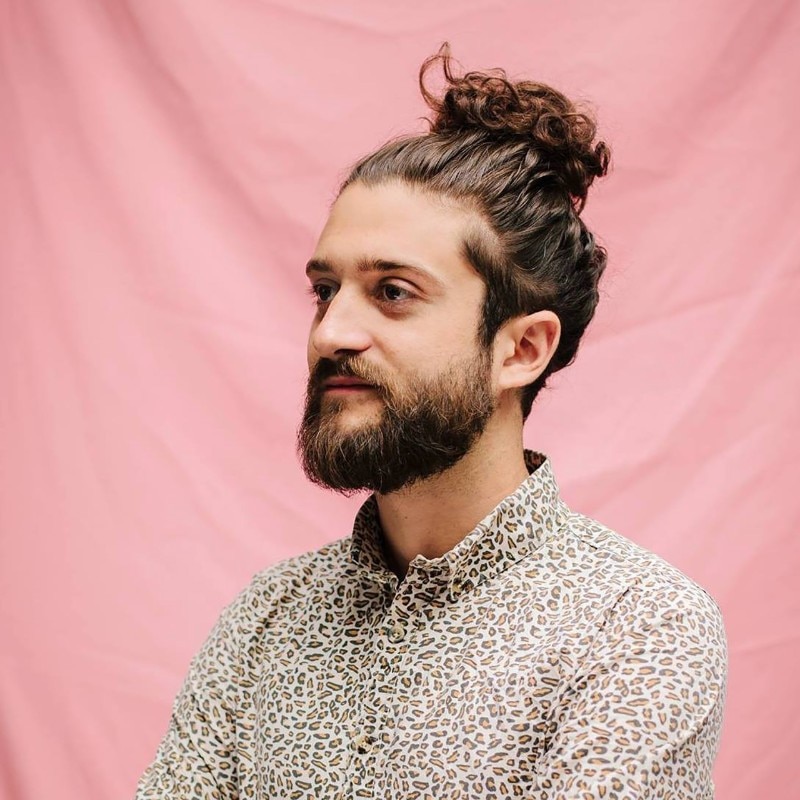 I've always had the feeling that your work, from Mexico to London, is related to your roots.
You are right to assume that – it's true. I left Mexico to come to Europe 15 years ago but I've never forgotten my roots; on the contrary, the longer I spend away from Mexico the more obsessed I become with it.
I think Mexican culture is one of the most misrepresented and bastardised identities out there. It is extremely disappointing to see how people abroad associate Mexicanness with tex-mex fast food, party sombreros, tacky ponchos and cheap tequila shots, not to mention crime, violence and illegal immigration. I believe design can have a very powerful role as a communication tool. Therefore, I have taken it upon myself to paint a more accurate picture of my country.
I believe design can have a very powerful role as a communication tool. Therefore, I have taken it upon myself to paint a more accurate picture of my country.
Mexico is a cultural hotspot and a powerhouse of materials and ingredients, which were made available to the world through the Columbian Exchange. It is no coincidence that Mexico was baptised New Spain by the first conquistadors and that it became the crown jewel in the Spanish empire; the place was teeming with a wealth of materials and knowledge. I feel fortunate to come from Mexico because despite its very complicated colonial past we have managed to preserve our indigenous identities and traditions down to the present day. Unfortunately, within Mexico there is a tendency to look down on this identity. Instead we long for anything that comes from abroad. There is even a term for this – "malinchismo".
What I try to do with my design projects is to shine a light on these centuries-old traditions by making contemporary design pieces that tell a story of provenance. With these, I hope to rebrand the image of Mexico for people abroad and to remind people back home that we have plenty to be proud of.
What about the present design scene in London?
I think the design scene in London is exciting because of the market; there are a lot of business opportunities here, more so than in other places. That said, I think the rhythm of London can stifle the development of certain projects. For example, it's been difficult to balance Totomoxtle, my native corn project, with the design calendar and deadlines. Gallerists and clients want the pieces ready in a few weeks and it's hard to explain to them that the material takes eight months to grow – if the weather is favourable!
I think working with natural materials has shown me how out of control the production times of goods are. If we want to be truly sustainable we have to slow down and respect the cycles of nature, but this is extremely hard to do while keeping up with the pace of the modern economy.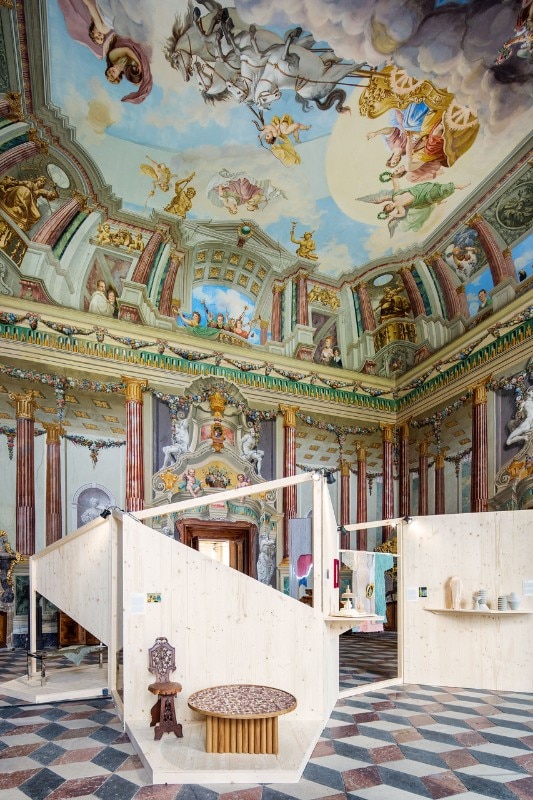 What's the best feedback you've ever received?
I've just come back from the mountains in Mexico after spending a few weeks with my farmer partners working on the production of the native corn husk veneer. It was a very cathartic moment as we all finally got to see the fruits of the efforts of the past three years, since we started to reintroduce native corn to the area.
I can't really give you a quote but things got very emotional when I showed them the images of a table I made with Totomoxtle at the Schloss Hollenegg, a castle in Austria. They were very proud to see their corn travel so far and transformed into a luxurious object, and this gave them a big confidence boost for the project. I really cherish this kind of feedback as I think that a project that manages to transcend and appeal to the widest spectrum of social classes is a successful one.
Title:

Sisal Sanctum

Opening dates:

15 – 23 September 2018

Venue:

citizenM Shoreditch

Address:

6 Holywell Ln, London

On the occasion of:

London Design Festival 2018