There is a place in Milan that celebrates slowness, independent magazines, photography and Japanese tea. It is the brainchild of a manager with a background in retail who reinvented himself. After travelling the world for 23 years during which he visited 103 countries and was underway for 5,000 days, he decided to begin a new life. Approaching his fifties, he opened a concept gallery called Stamberga that is a bookshop, stationer's, exhibition space and soon part of a scattered hotel. Stamberga was founded in 2015 as a photography atelier, and over the years, it has evolved into a multifunctional space. During the 2018 Milan Furniture Fair, it hosted a combined display of iconic pieces by Bonacina 1889; vintage design by 1 + 1 Gallery run by Andrea Scarabelli; and packaging made from recycled kimonos by Sen Factory. During the first month of the 2018 Milano PhotoFestival, Stamberga hosted the photo exhibition "Tropical Sighs" by Caroline Gavazzi (Monza, 1972). For the Milan Photo Week (4–10.06.2018), Beretta's gallery will present the photo exhibition "Kuu" by Yoshie Nishikawa (Sapporo, 1959).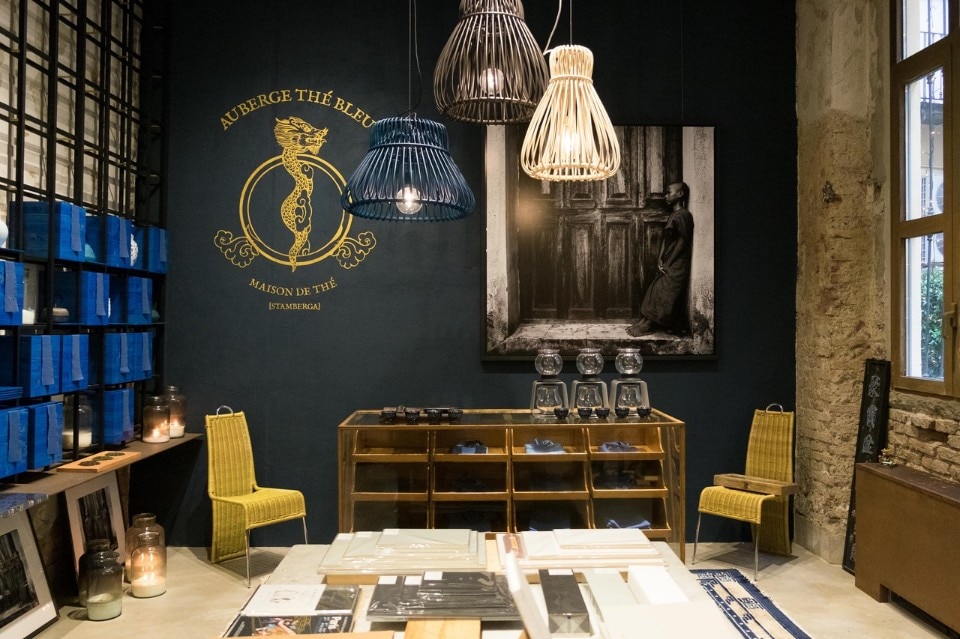 How did you end up founding Stamberga?
In the beginning it was my gallery, but I didn't want it to be like back in the day, when painters had a gallery attached to their atelier, so I found a name (it took me years) and decided to make it more welcoming (slowly, slowly). I added books and ended up with an actual bookshop. After three years, it became the Poetic Library of Stamberga. Now I am a bookseller and I love it. When I used to travel, I was an enthusiastic buyer of independent magazines. Stamberga offers 210 different independent publications ranging from photography and art to fashion and design. Water, for example, is only about that. Atleta is a fantastic photo magazine about sports.
You're a tea lover?
Having spent almost 24 years going back and forth to the Orient, all I drink is tea. I have registered my brand, crafted a corporate identity, and begun with a 25-item inventory ranging from Chinese and Japanese green teas, to whites and blacks. Whenever I organise an event or an exhibition, I serve tea and home-made sweets prepared by a 70-year-old Japanese lady – a bit like the 2015 movie Sweet Bean by Naomi Kawase. At the base of the Stamberga project lies the philosophical concept of tea travel.
A friend of my father used to say how we are possessed by what we possess. And indeed, since I have been running Stamberga, I do nothing else.
Tell us about your initiatives Paper and Inspired Stationery.
With books and magazines, the atmosphere here warmed up. Then I gradually added stationery. A friend of my father used to say how we are possessed by what we possess. And indeed, since I have been running Stamberga, I do nothing else. Therefore, the place represents me. At home I have a similar wall; I have these very photographs; I read these same books and magazines; I listen to this music and write with these pencils in these Japanese notebooks. I wanted to sell the type of stationery wares that I love, so I import niche brands from Japan, Taiwan, Germany and Spain. I also sell brass and copper pencils from Japan; paper with a Parisian je ne sais quoi; and brands like Octàgon Design from Barcelona (loved by architects) and Gmund from Germany (the Rolls Royce of paper).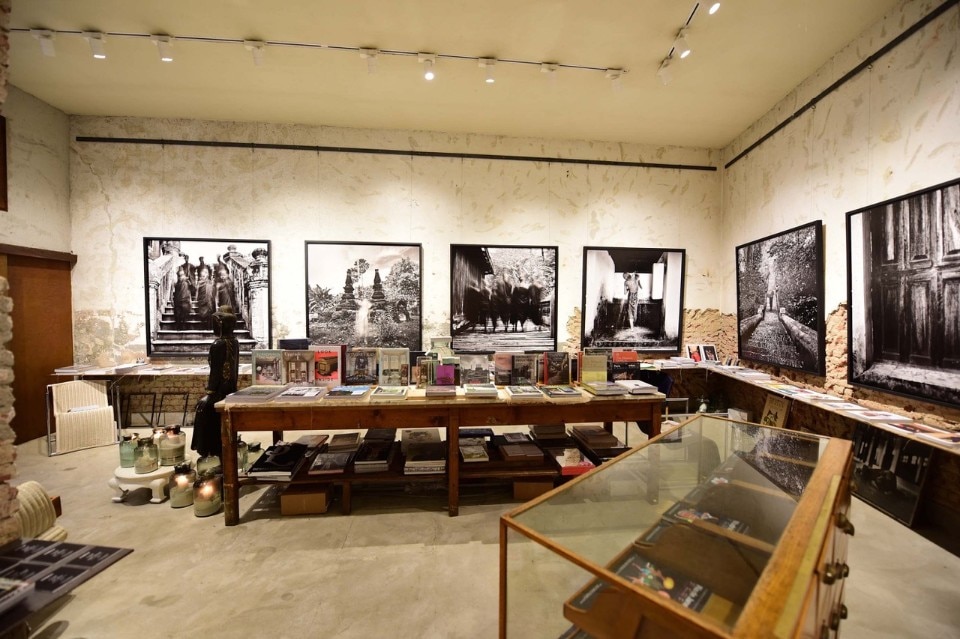 You presented your photo project "Spiritus" at the 2018 MIA Photo Fair in Milan.
I have been taking pictures of the same subject for 22 years. My photographs only portray Buddhist monks, and are divided into three distinct periods. I spent seven years in Northern India in the Zanskar region, where at a certain point I took a beautiful picture. For an entire year, I tried to replicate it. Not wanting to change my subject matter,
I moved place. From 4,000 metres altitude in the Himalayas I went to Mongolia for three years, travelling on the Trans-Mongolian railway from Beijing to Ulan Bator, where the temples are not high up in the mountains, but spread out horizontally at an altitude of 1,300 or 1,500 metres. After that, I went to Laos and Myanmar, where there is a different type of Buddhism. In the meantime, I was getting old, so the time was ripe to go there. It's where I took the photograph that gave the title of Spiritus to this 20-year body of work.
By the time you're 50, your vision is lucid and clear, because you can see yourself in high definition.
After all that travelling, what's it like to live in Milan?
I am not planning to leave. I was away for long enough. My grandmother used to say "mogli e buoi dei paesi tuoi", meaning it's best to stick to your own kind. By the time you're 50, your vision is lucid and clear, because you can see yourself in high definition. After having worked in many different countries with Oriental Orthodox, Muslims, Jews and Chinese, I really wanted to come home. I kept Italy for when I got old, and it worked. I'm from Lecco and I have a house in the woods of the Brianza area. Milan is the only place I could have set up Stamberga. There's competition here. Everybody does everything and they do it better. It's stressful, but thanks to the stress you can do many things at the same time. Then at night I go home, and there's the bridge, the river and the lake. I enjoy the city without being devoured by it. Where I live, there are people who bring bread to your house. These are things you almost forget existed.
What is your wish?
Have you read Silk (1996) by Alessandro Baricco? If I could, I'd go back to the late 19th century, be a photographer and take pictures in China and Japan with glass-plate negatives, or I'd become a silkworm trader in Japan.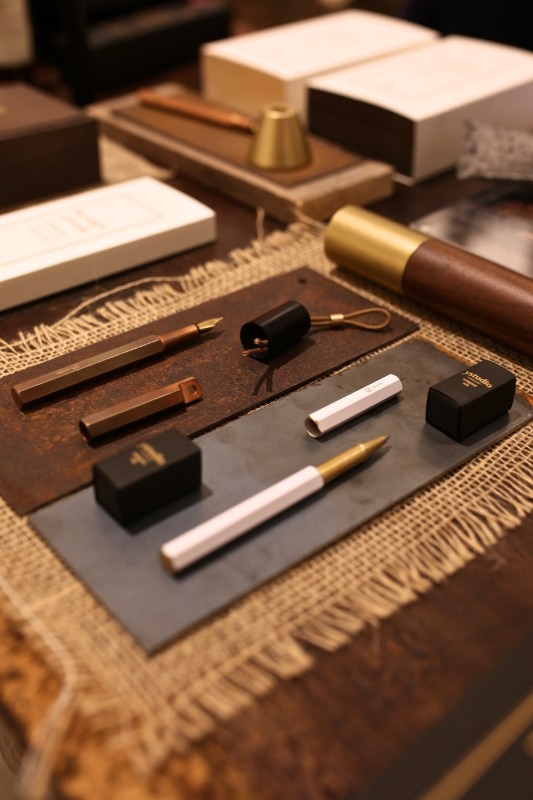 What book, tea or object do you recommend to our readers?
There's a book that is guiding me for my house in the woods. It's called Wabi Inspirations (2011) by the Belgian interior designer Axel Vervoordt, published by Flammarion. This book relaxes me, clears my mind. It's pleasant to the touch, it smells good and it explains how lovely it is when resin lacquer forms craquelure, because it's an evolution of the material.
As for tea, I recommend blue tea (oolong). Oolong is no longer green, but not yet black. It's a partially oxidised tea. There are different degrees of oxidation. Oxidation is what makes green tea black. While the process is underway, it is blocked by blasts of very hot air, creating the characteristic bluish sheen on the leaves. The French, who are high-level tea merchants, call it le thé bleu.
Regarding the object, I have no doubts: the brass pencil. It's made in Taipei on very old frames using an ancient technique. The metal oxidises under contact with the skin. It's very heavy, so in the beginning I thought I'd never be able to write with one, but then you get used to it. In the end, the pencil does not seem heavy; rather all other pencils seem too weightless, without substance.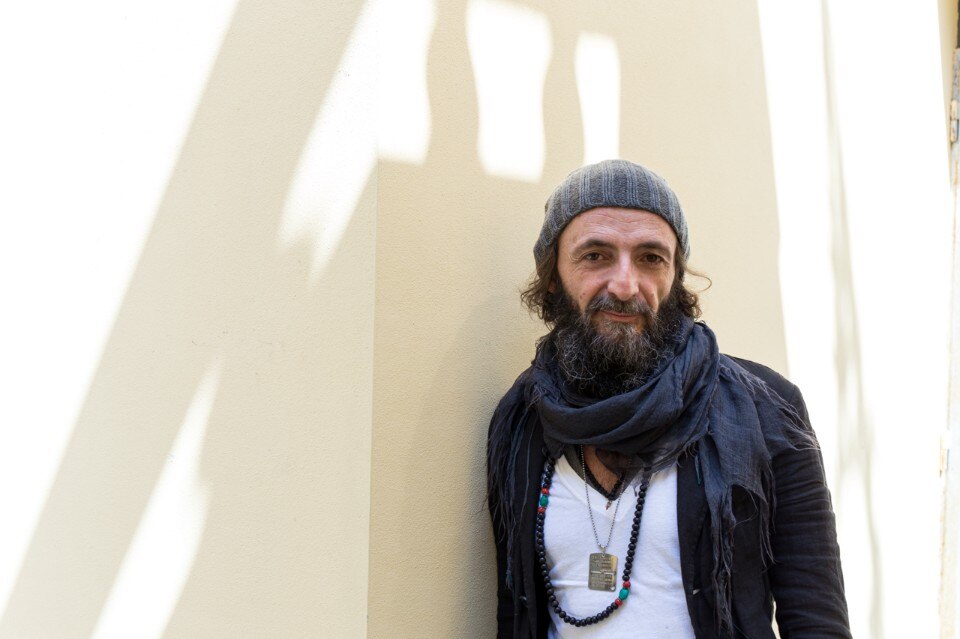 Gallery:

Stamberga

Founder:

Marco Beretta

Address:

via Melzo 3, Milan