The sea has been in the Pedol family for generations, on the paternal side in Grado where the family of fishermen built up a fishing industry – that of Nostromo tuna, a famous Italian brand now owned by a Spanish group. It was, though, the tales told by their maternal grandfather, chief engineer on large ships sailing back and forth between Italy and the Americas, that fascinated the grandchildren. Mario Pedol, born in 1954 and founder of Nauta Yachts, turned it into a profession.
Between the grandfather and Nauta Yachts is a voyage from Italy to the Caribbean on a 37-foot sailing boat that started taking on water in the middle of the Atlantic Ocean. Managing to repair the hull was the only way to get out of the situation unharmed. This experience made Pedol want to learn more about these things called boats. He gained a Master in Yacht Design from ISAD in Milan – having already graduated from the Bocconi University – and then went to cut his teeth in New York with Scott Kaufman, the great designer of regatta boats. Mario Pedol started building boats and then opened his own office just for their design. He has designed Renzo Piano's boat with him and the exterior lines of the world's largest yacht for a sheik. Today, his office in Milan employs 16 people, who holiday on sailing boats.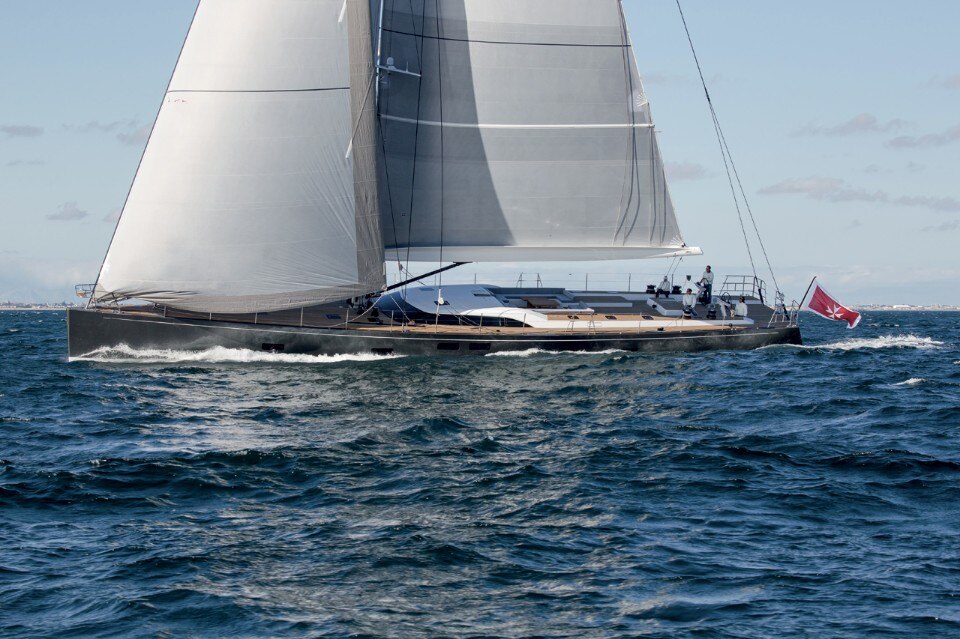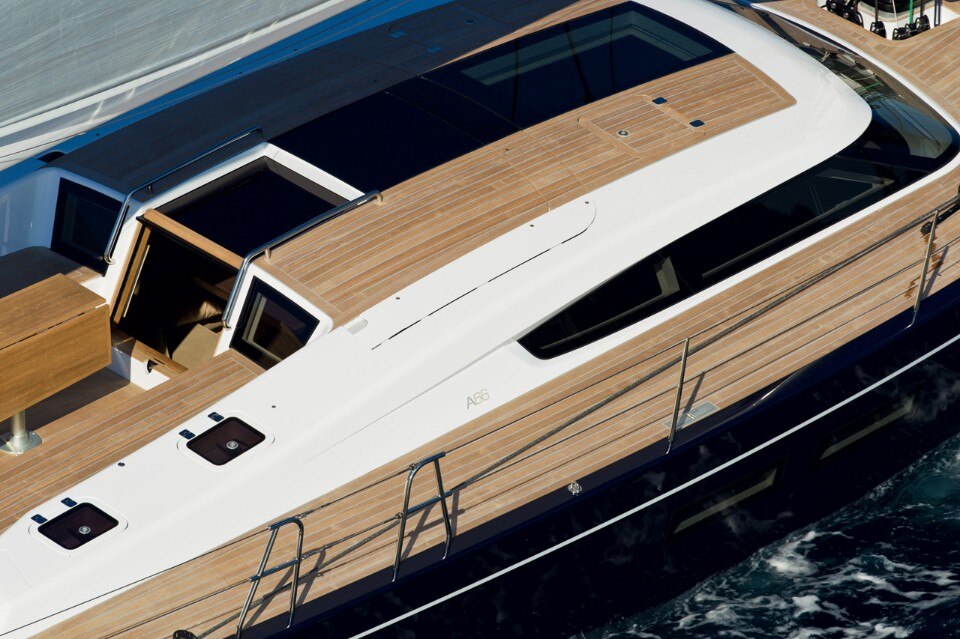 Sorceress Sailing
Nauta Yachts, Southern-Wind, 96'
Nauta Yachts, the Grand-Soleil 46', LC hall, 2015
Nauta Yachts, the Grand-Soleil 46', LC hall, detail, 2015
Nauta Yachts, Baltic 115' Nikata, 2015
Nauta Yachts, Baltic 115' Nikata, the cockpit, 2015
Nauta Yachts, Baltic 116', Doryan, 2015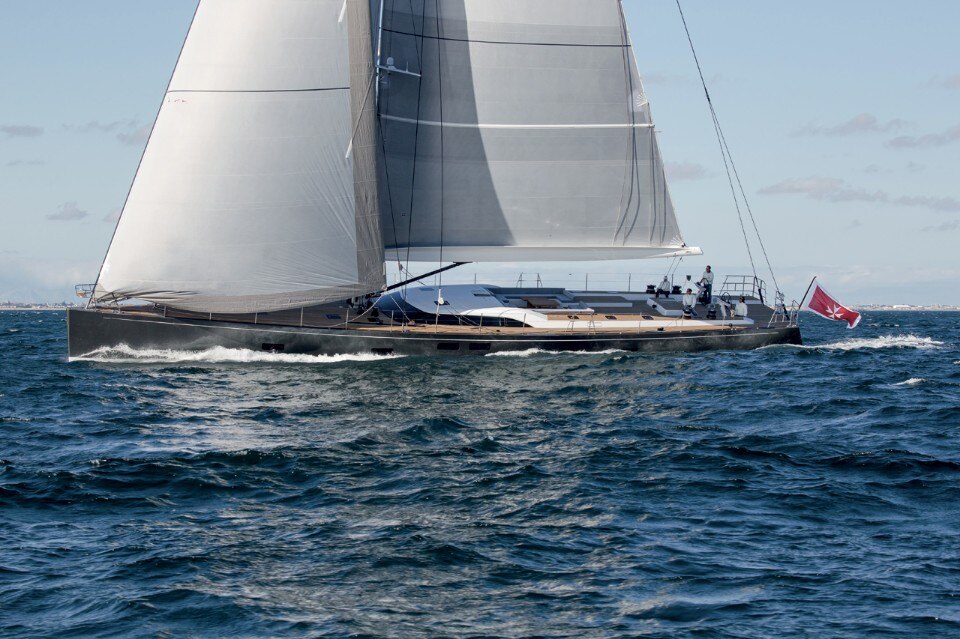 Nauta Yachts, Southern Wind 102',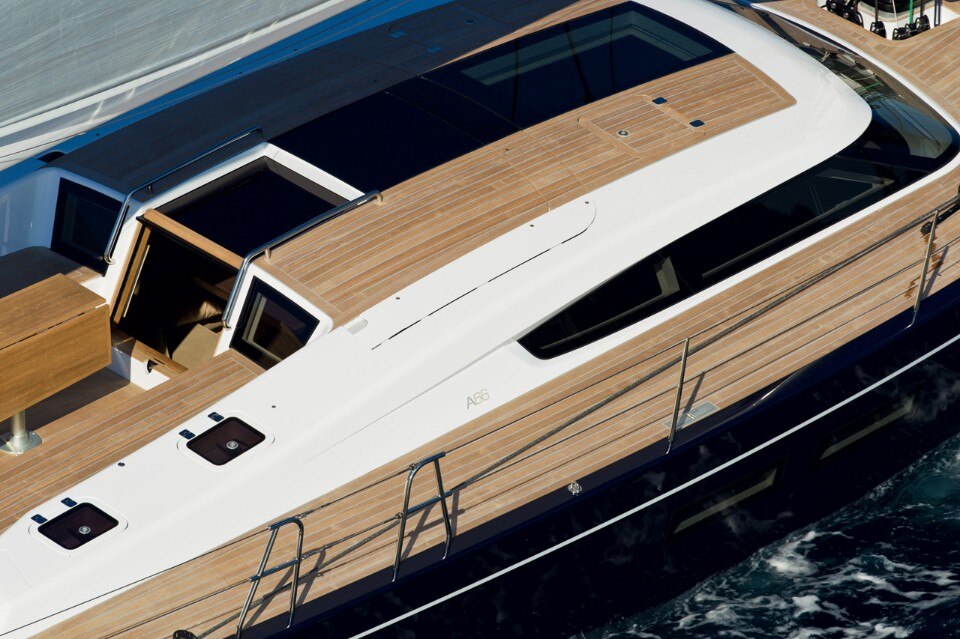 Nauta Yachts, Advanced 66', 2011. Deckhouse detail
Grande Orazio - Loro Piana Superyacht Regatta 2014
Nauta Yachts, Southern Wind 82', Grande Orazio, 2014
Nauta Yachts, Lagoon, 620, 2011. VIP cabin. Photo Nicolas Claris
Nauta Yachts, Lagoon, 620, 2011. The hall. Photo Nicolas Claris
Baltic 112 "Nilaya"
Nauta Yachts, Baltic 112', Nilaya, 2010
Baltic 112 "Nilaya"
Nauta Yachts, Baltic 112', Nilaya, 2010. The cockpit
When did you open your office?
In 1985 with Enzo Moiso and Massimo Gino, who still is my business partner. We decided, without a client, to build a boat that was originally supposed to be an Oyster, the name of an English shipbuilder. Madness, but we were young and optimistic. This led to Nauta 54, our first sailing boat. In boating, however, you need a "name" to join the market so I asked Scott Kaufman, with whom I had done an apprenticeship, to do the naval engineering. It wasn't just the fact of his name, we also needed his experience which I didn't have then. The line of the hull we designed back then has become "our philosophy" for sailing boats to this day. This was also behind the partnership model in which Nauta Yachts is designs the style and functions. We focus on the overall look, comfort, weight and systems, along with the big names in sailing competitions where much research is conducted into performance.
From sailing boats to motor yachts and "floating homes"?
That is what they call certain yachts, for which Italy was market leader from the 1970s to the 1990s. They are planing boats with a flying bridge which means boats built for speed and high consumptions. Things changed and the market took off in different directions but, most importantly, the culture on consumptions changed the approach to designing and sailing. Today, people build displacement vessels with small consumptions but also lower construction and running costs. The standard is no longer fast but slow sailing. We were asked in the early 2000s to produce yachts far removed from the latest ones, adjacent to the sailing boats style-wise. The Lobster Boat, which originated in the United States, is a pleasure version of the fishing boats, for sophisticated clients. In that sense they are akin to sailing boats. Being functional boats, they have an elegance of their own and are small whereas superyachts have moved towards increased volumes in relation to length and so have become increasingly taller and with ever more imposing superstructures.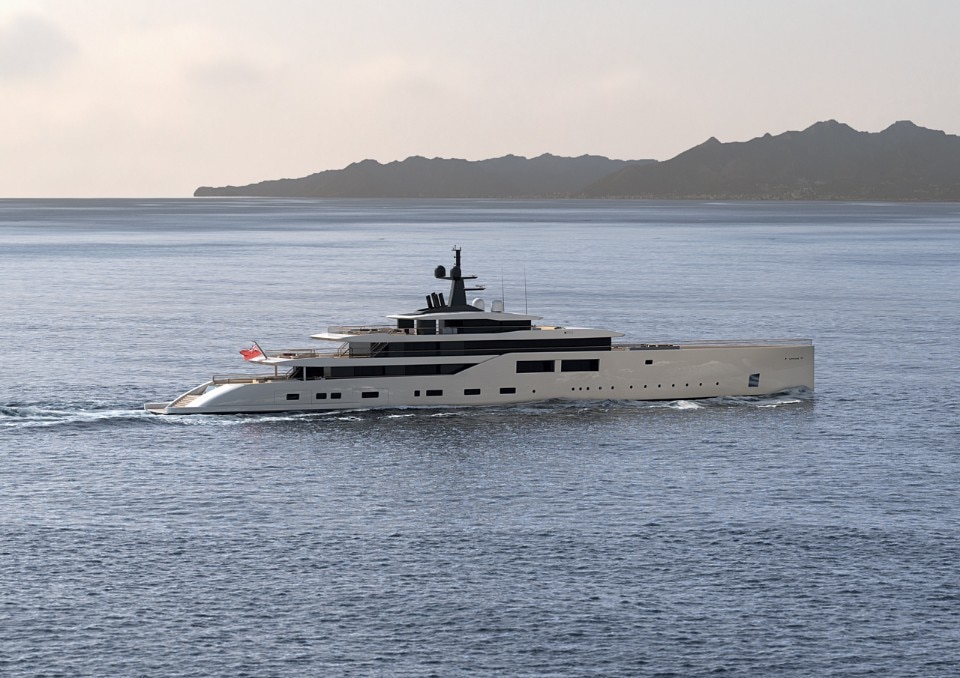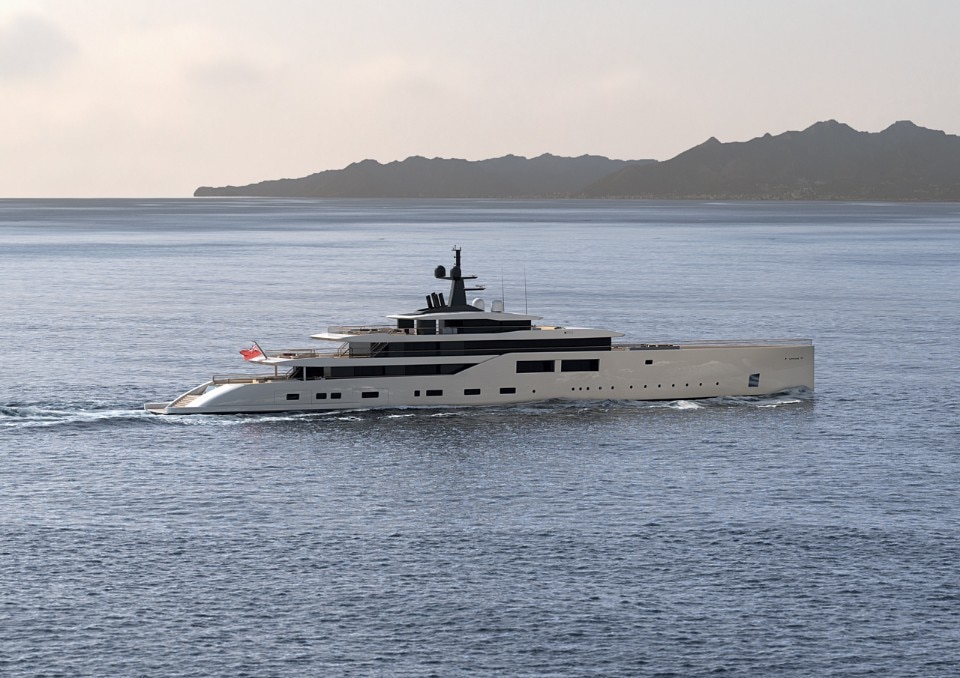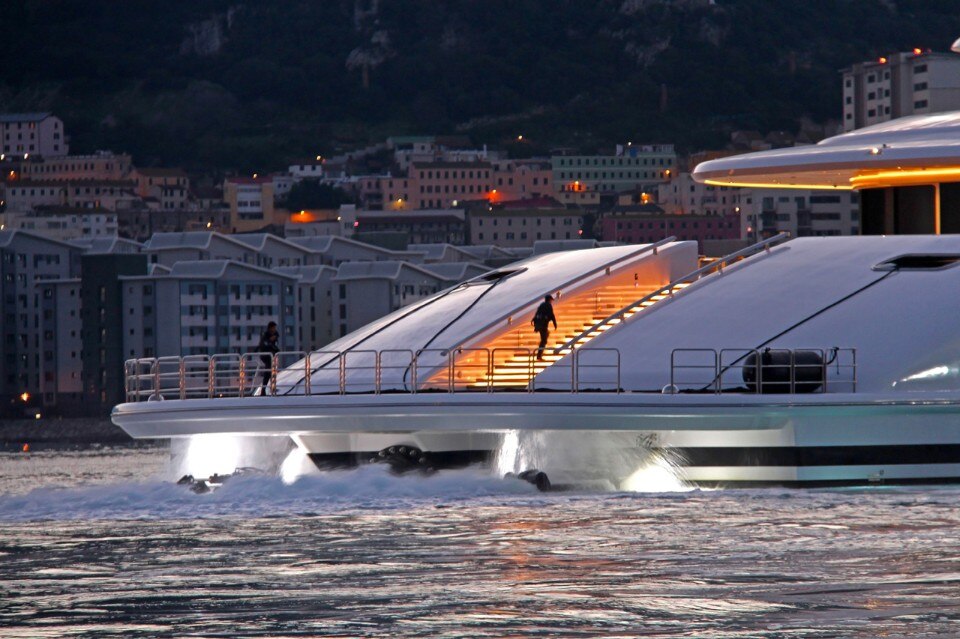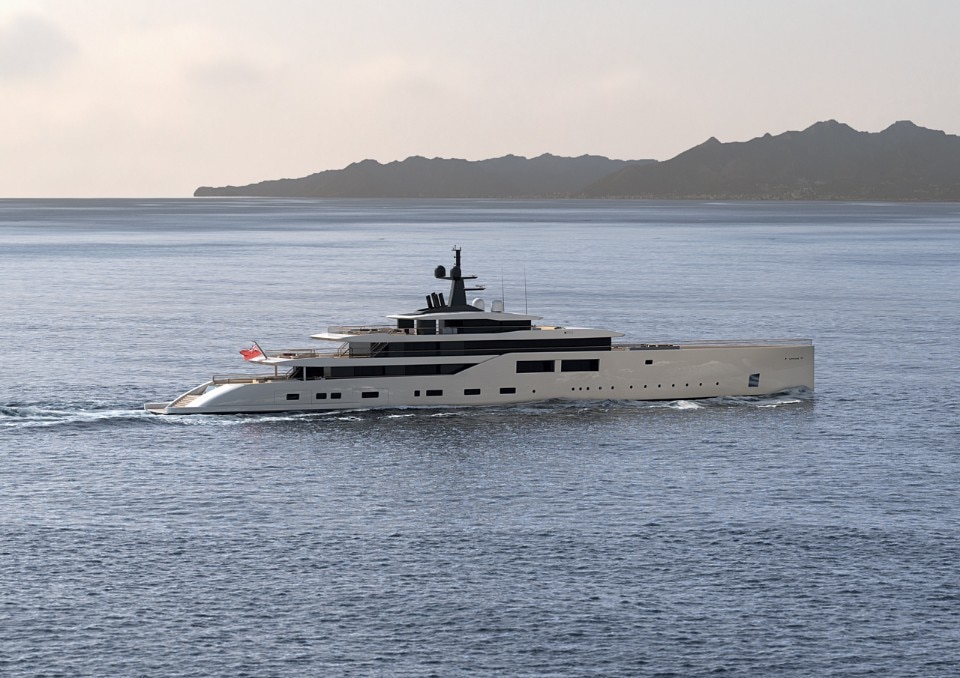 Oceanco 102m project by Nauta Design for Oceanco, 2016
Nauta Yachts, Lurssen 180m Azzam, 2013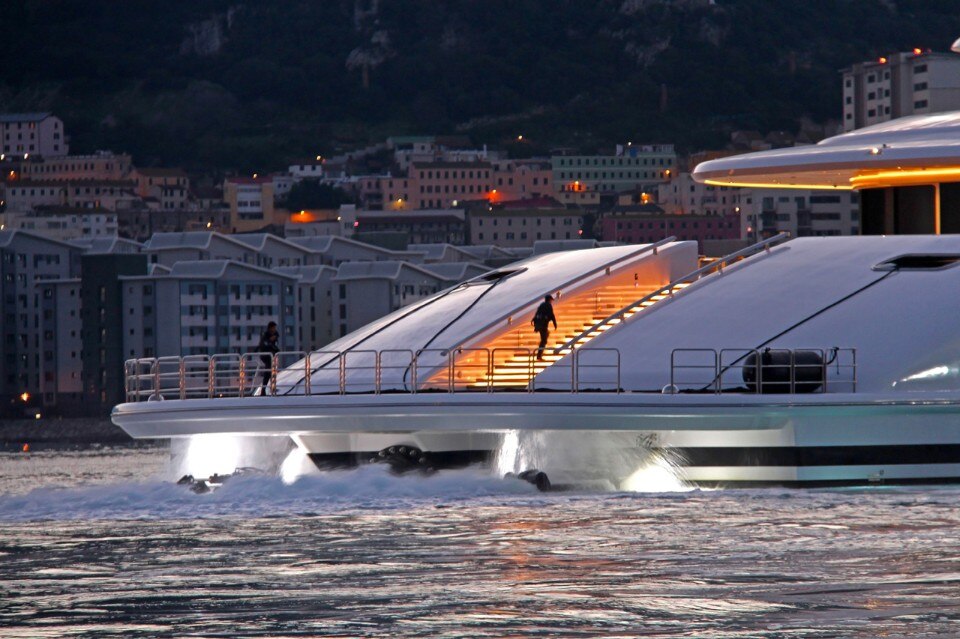 Nauta Yachts, Lurssen 180m Azzam, the poop stair, 2013
Mario Pedol in one of the drainage pipe of Azzam under construction, 2013
Nauta Yachts, Nauta 72m, Project Edge, 2013
Toy Tender by Toy Marine
Nauta Yachts, Toy-Tender 47', 2012
If the market for customisation really is growing, how do you respond?
In mass production we are often asked to work with modules, which is the way industry responds to the demand. The entirely customised product represents nearly 50% of our turnover. We start from a "blank sheet of paper" and follow the client's requests; for sailing boats we then choose the naval engineer and the shipyard; the shipyard does the engineering for motor yachts.
Do you think boating will continue to grow?
Yes. Globalisation has produced major new riches, spread to new parts of the world. We have Russian, Chinese and South American clients. No Africans yet but they will come.
Sailing on the water ought to plunge us into nature but we all know that the sea is paying for our errors: fish species devastated by industrial fishing, islands of plastic as large as France… Is the boating world raising the issue of sustainability?
Yes and in legislative terms similarly to that of the automobile. There is also a drive on the part of the users. Many clients are willing to spend more for hybrid engines although this, in truth, responds more to a psychological need than one of substance. There is research and the market is moving in this direction. It's worth remembering that the sail/engine ratio is one to ten.
As regards sustainability, for us is a luxury, in the sense that our research in that direction is not repaid, even though it is sometimes requested of us.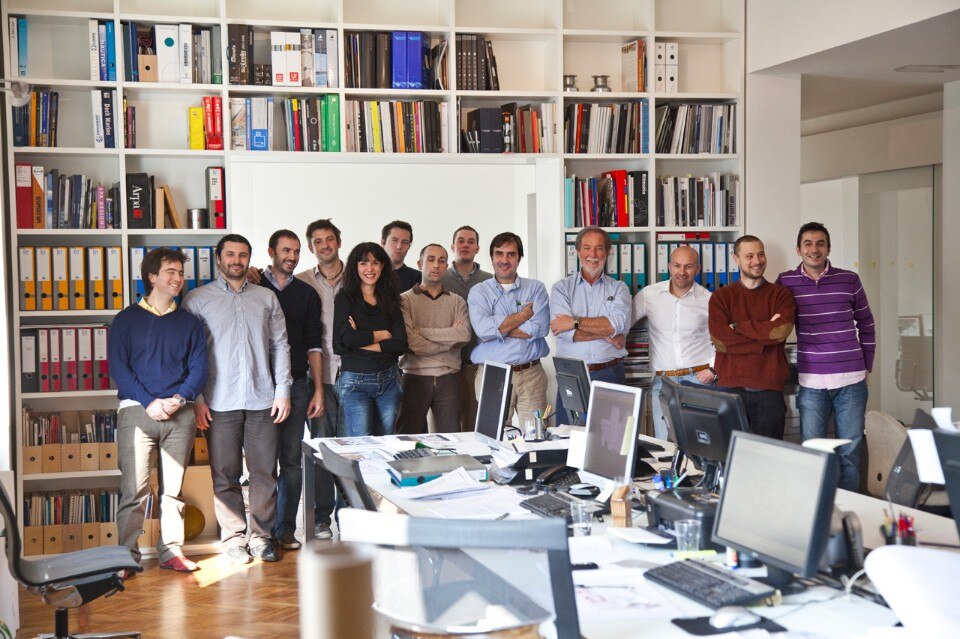 Nauta Yachts, Nauta 54 drawing, the forefather sailing boat, 1985
Nauta Yachts, Nauta 54, the forefather sailing boat, 1985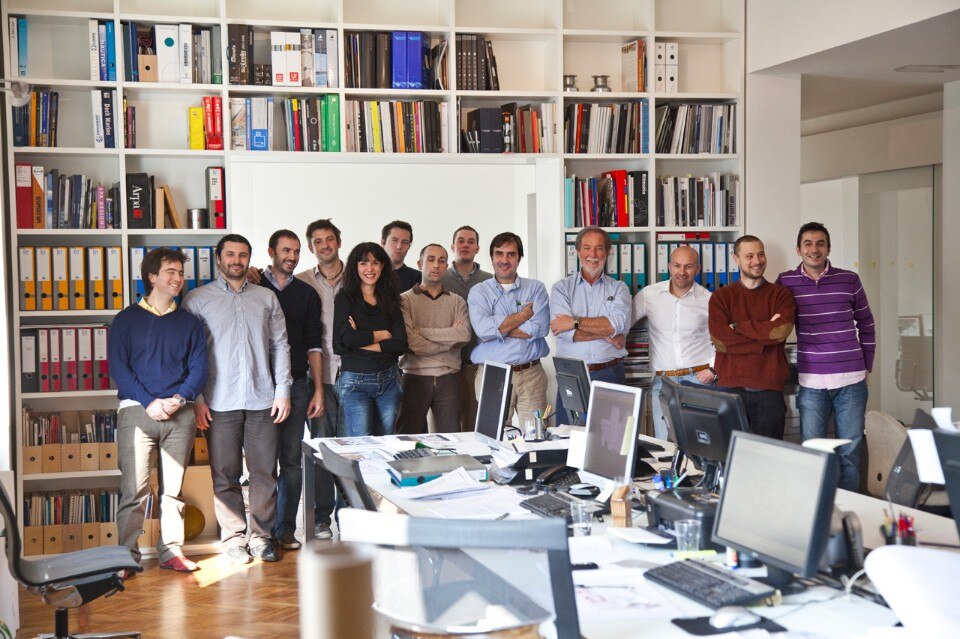 Let us discuss form. What are your distinctive traits in terms of design?
Life on board involves more inconveniences than that on land. The sea is an alien environment to us humans as we don't have fins and gills. The boat, which is a "nest" must be comfortable for us. Let's start with the interiors. The buzzword in sailing is restraint and it always has been. What has changed are the woods; we have shifted from the so-called dark marine timbers (teak, mahogany) to lighter-coloured ones and to an aesthetic and form that was previously mainly resolved via the function. Simpler, restrained and basically more elegant is what we try and do. Nor could we do otherwise. As regards motor superyachts with volumes comparable to those of a large luxury villa, only the clients who share our philosophy contact us. (Ed. note He is keen to point out that they only designed the exterior lines of the superyacht Azzam, the biggest until now, built for a sheik, launched in 2014 and costing approximately 600 million Euro…).