Umberto Felci Yachts was born out of the passion of its founder who gave his name to the company. Felci fell in love with sailing as a boy when his family went to Lake Garda for a holiday. He was good at it and gradually moved up to the higher levels, eventually reaching the 470 Olympic Class. Having decided to study architecture, he found a way to combine his passion and studies, graduating in a subject that was innovative for the times: the composite materials employed in sailing-boat hulls. Nor did it end there. His path included the practice of working and building with his hands, stimulated by his father who loved modelmaking and encouraged his children to practice this manual skill – experimenting with materials in his garage. After graduating, he invented a job himself, coupling his sailing expertise with that learnt from his father to found a company that designed and built boats. It has stopped building now and focuses on design, which is all digital but his love for how things are made remains and the office has a small workshop in which to study some of the details and forges a close relationship with the artisans who construct the designs.
How and when did the company originate?
I founded my first company in 1992. I had worked with Raul Gardini on the Moro di Venezia boats for the America's Cup. That experience, my sports involvement and my architectural studies led to my first company, in which I both designed and built. It is currently configured as a design company founded in 2001 with Lorenzo Giovannozzi, engineer and Elda Cortinovis; the team comprises senior designers, Guillaume Petit, an engineer, and Gabriel Treddenti, an architect – they are all sailors, too. The competitive sport demands technical expertise which then translates into professional skills. Our design process is all virtual today but our research into composite materials creates the link between boating and architecture.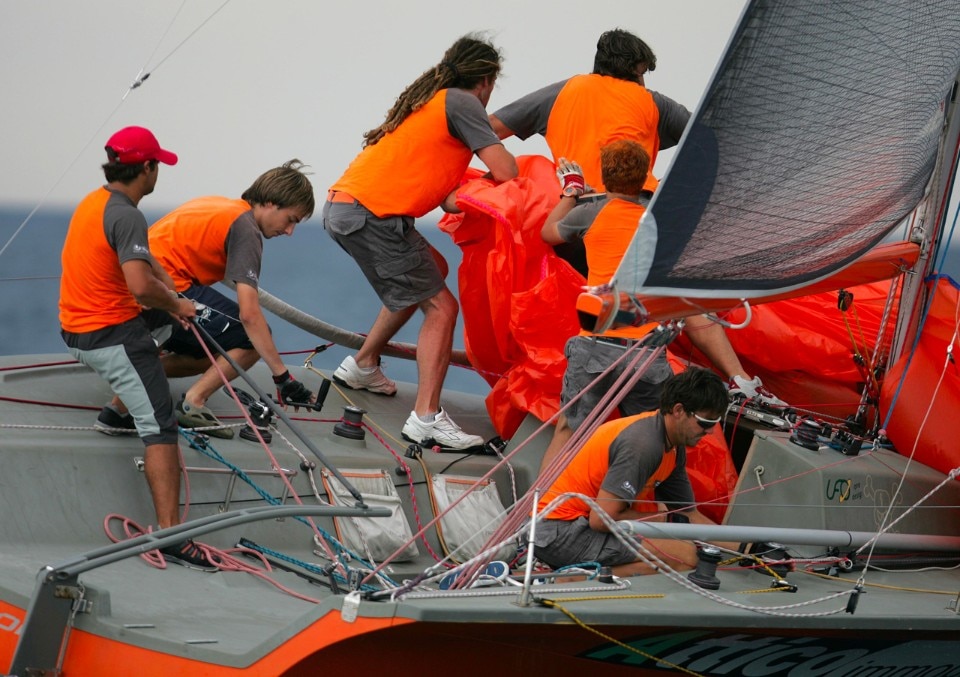 Do you conduct your own research? Where's the workshop?
My home (he smiles). It is a small workshop where we experiment with some details, seeking the best forms. This approach helps maintain a close relationship with the object's physicality. We try and understand the impact of form on an object. Boats have to be functional and this also applies to the superstructures and interiors. We could call ourselves functionalists.
When designing, there is always a risk of not coming up with new forms or options simply because you are not up-to-date. That is why we sometimes ask others to work with us. We do the engineering calculations for the composite materials ourselves but, where the project allows it, we ask others involved in extreme projects such as racing boats to see what we can apply to leisurecraft, not just as regards composites but also the hydrodynamics. You have to be curious about what others are doing. All design forms are stimulating: chairs, clothes, pictures.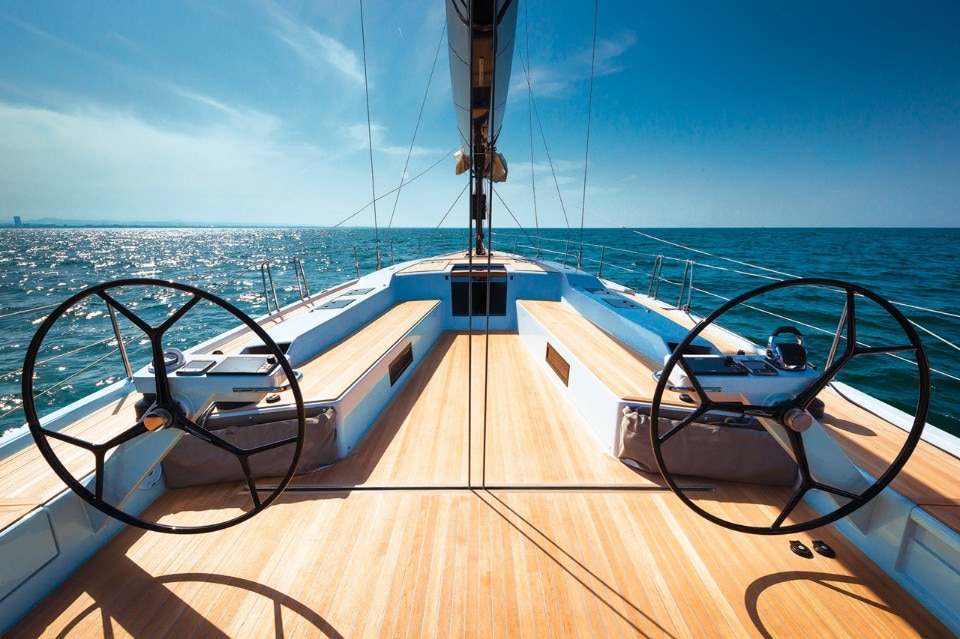 The relationship is similar to that between Formula One and production cars. You are a design company so who do you work for? What kind of boats do you design?
For the French shipyard Dufour Yachts, one of the biggest in the world and for whom we are the only designers. We also work with Cantiere del Pardo, along with Nauta Yachts, with Ice Yachts and with others. We design leisure-craft, built to sail. Mass-produced shipbuilding is a little more mainstream although it is evolving and moving closer to the customised boat. The owners of the largest vessels are sophisticated sailors and customisation is almost a must; it doubles the cost and is a growing market. Unlike the Italian market the French one is extremely varied and sailing is a popular passion at mass level. Some enthusiasts will buy a small boat instead of a second car. Unfortunately, Italy lacks legislation that favours nautical sports which is a shame because it is a sector that could develop nationwide; just look at the length of Italy's coastline.  
Now that boats are ever more technologically evolved, does the relationship with the sea and nature that is typical of sailing still exist?
Yes. You can't sail without knowing the sea and the vessel you're sailing on.
However, there seems to be a certain lack of environmental awareness, or am I mistaken?
No, that's true. The material of fibreglass boats is recycled to become a component in asphalt and other materials such as flax fibre are being studied but I believe the problem lies elsewhere. There is still a great deal to be done to make shipyards sustainable in terms of work environment; too many shipyards around the world do not implement the required worker protection. Italy is doing better, with examples such as Cantiere Nautico Galetti, a model small shipyard, and Persico Marine.