Now into its 15th edition, the Dutch Design Week in Eindhoven stands out as one of the most exciting moments to weigh up recent projects produced by the Dutch creative community. "The making of" was this year's chosen theme to capture the dynamism of a discipline that, in the Netherlands, is seen as a strategic factor in the country's economic development, despite considerable government cuts.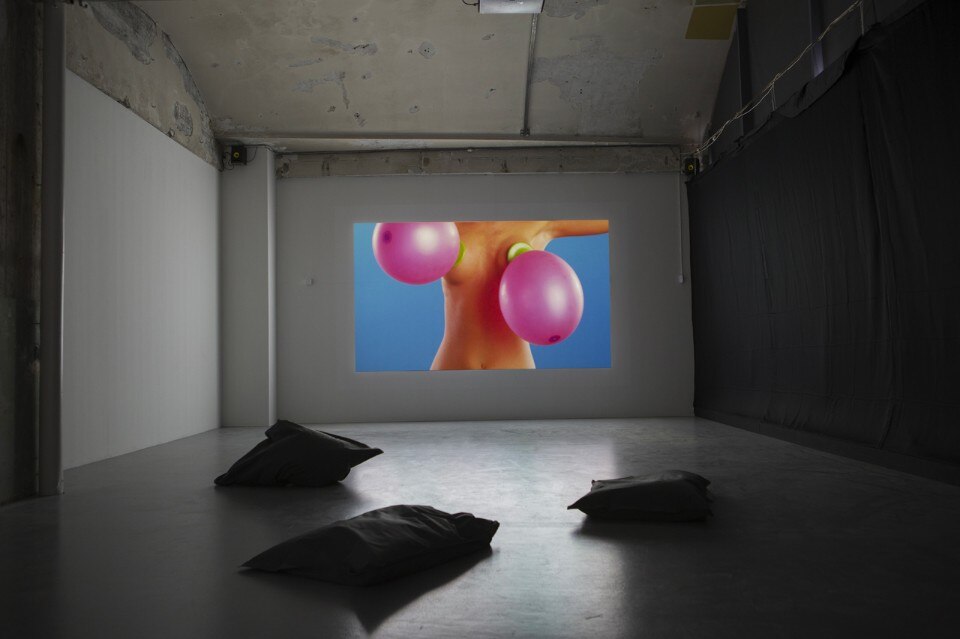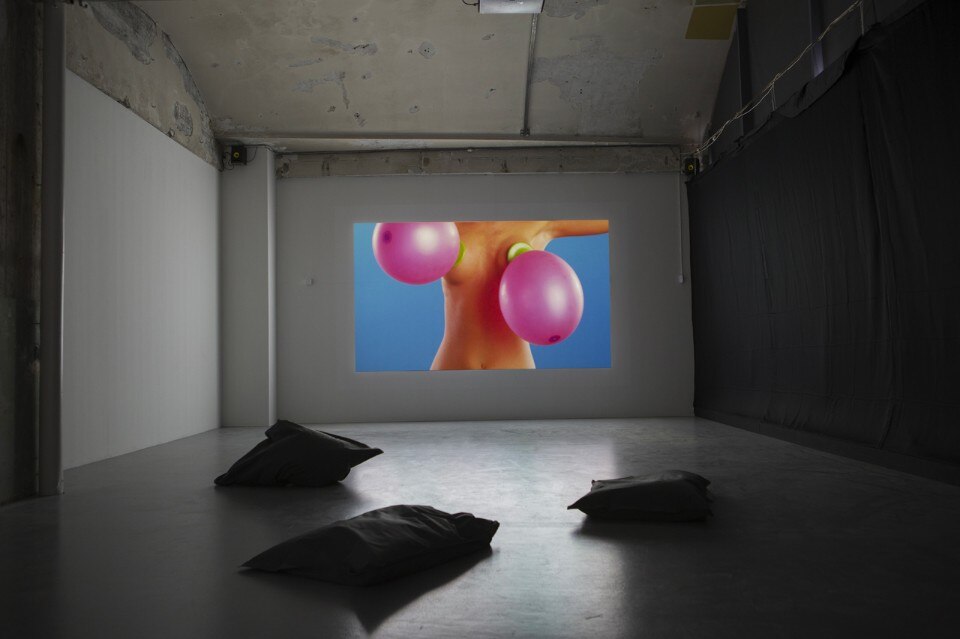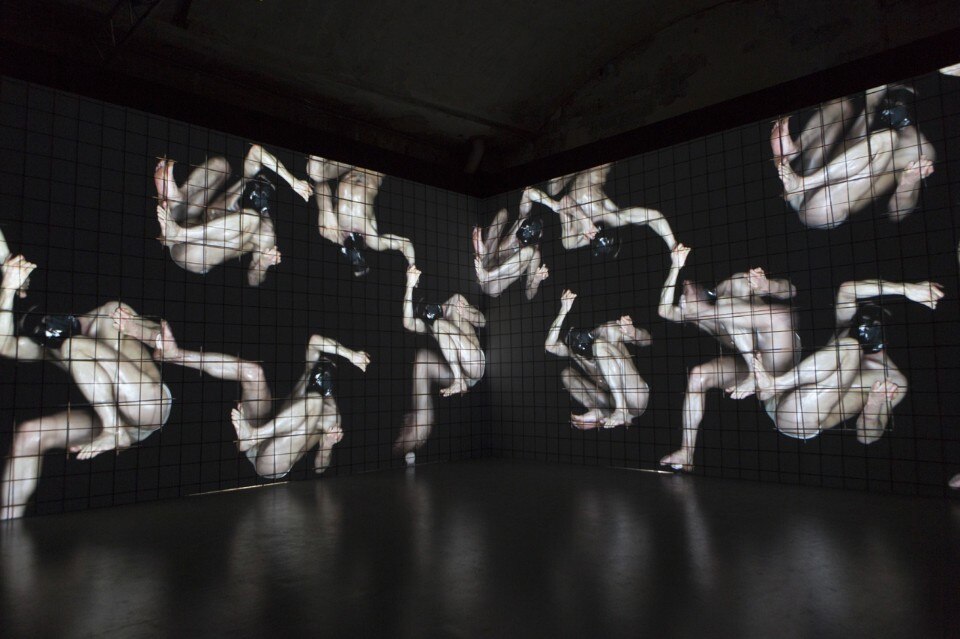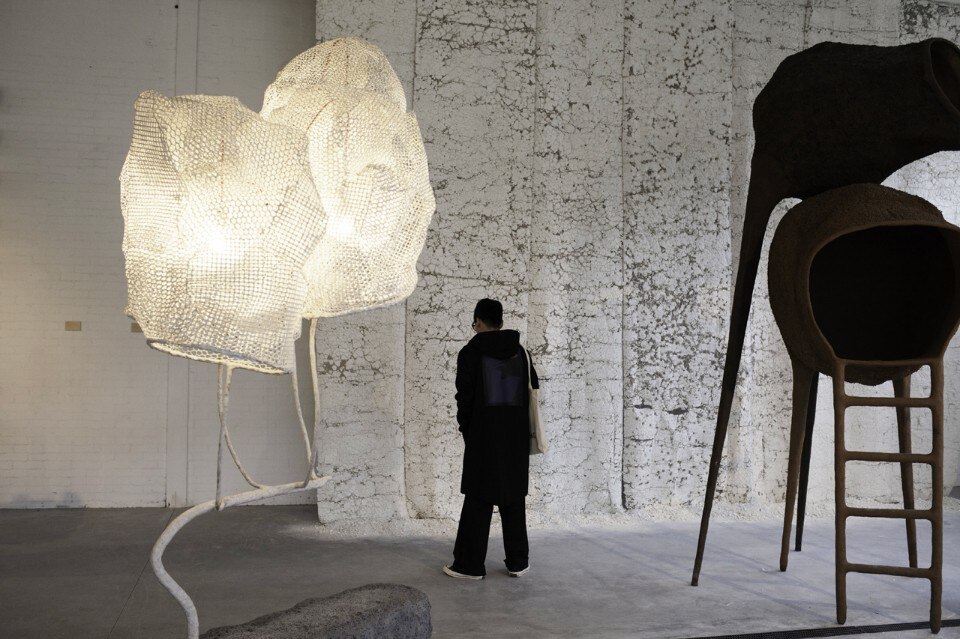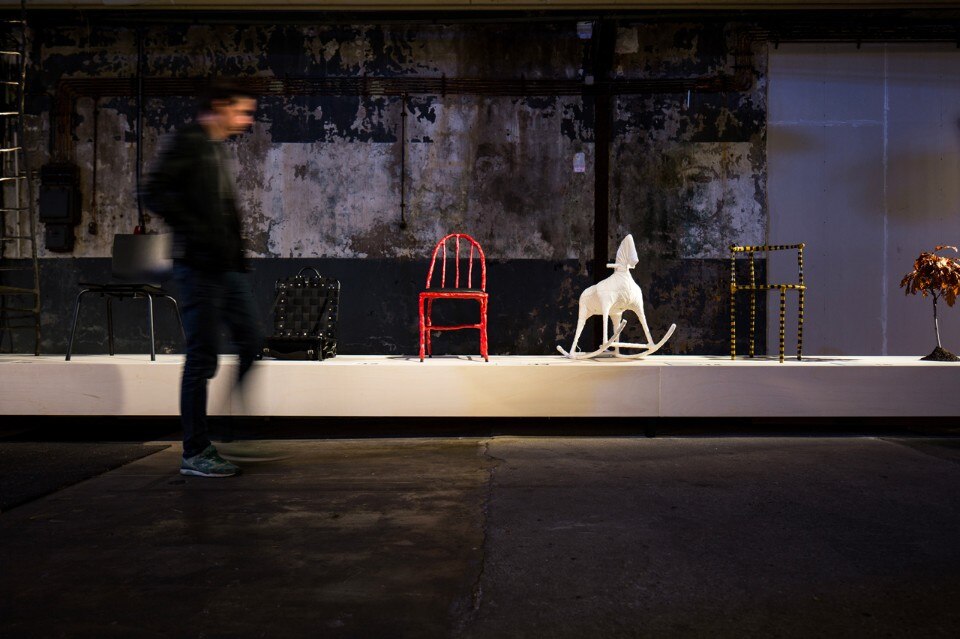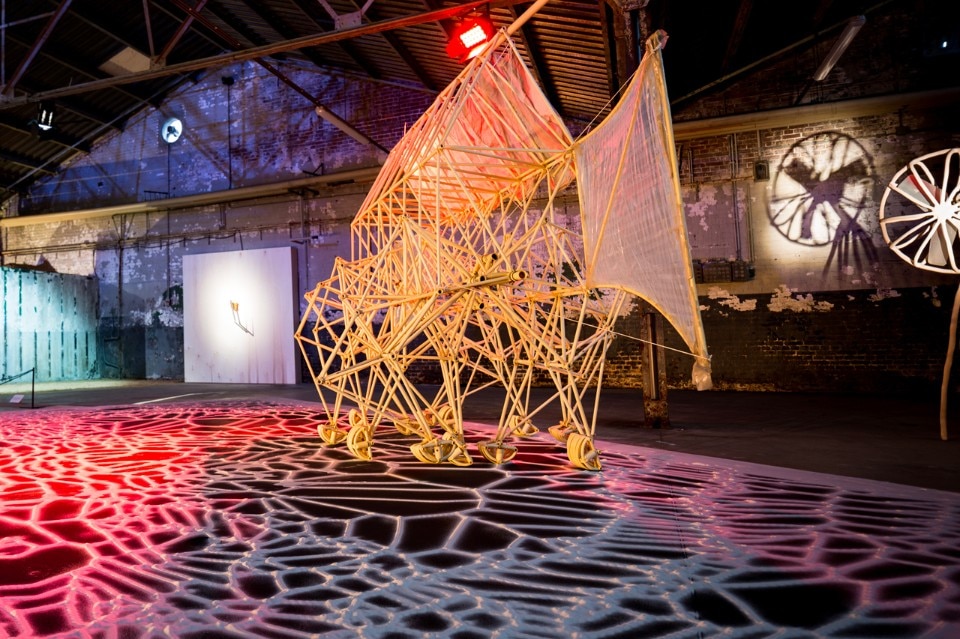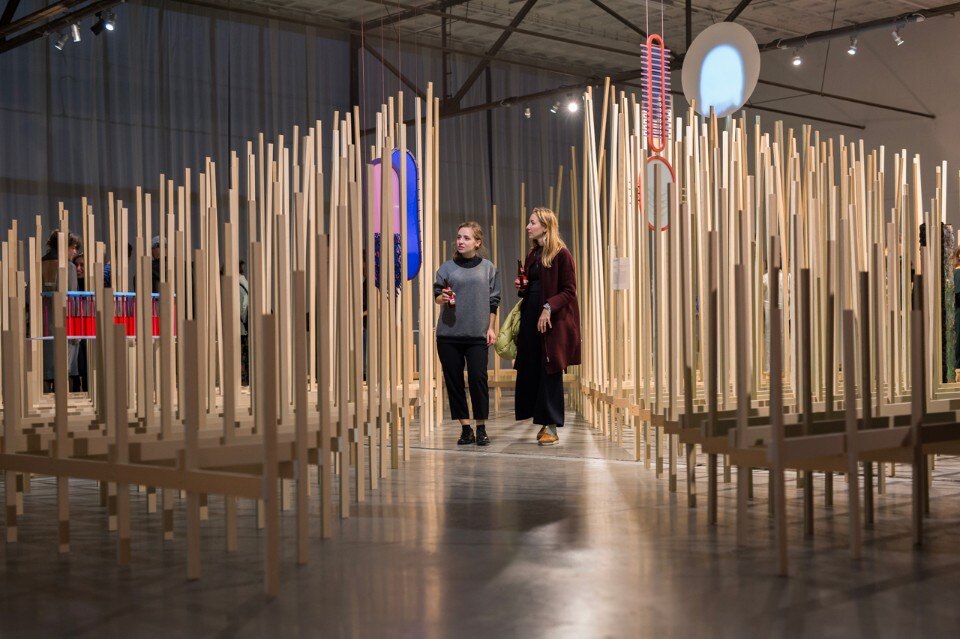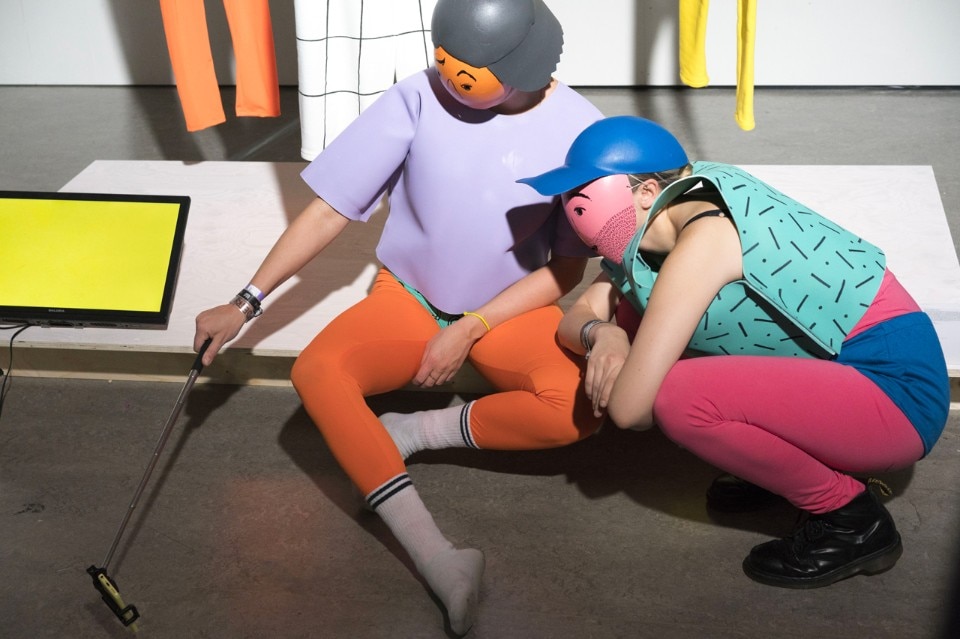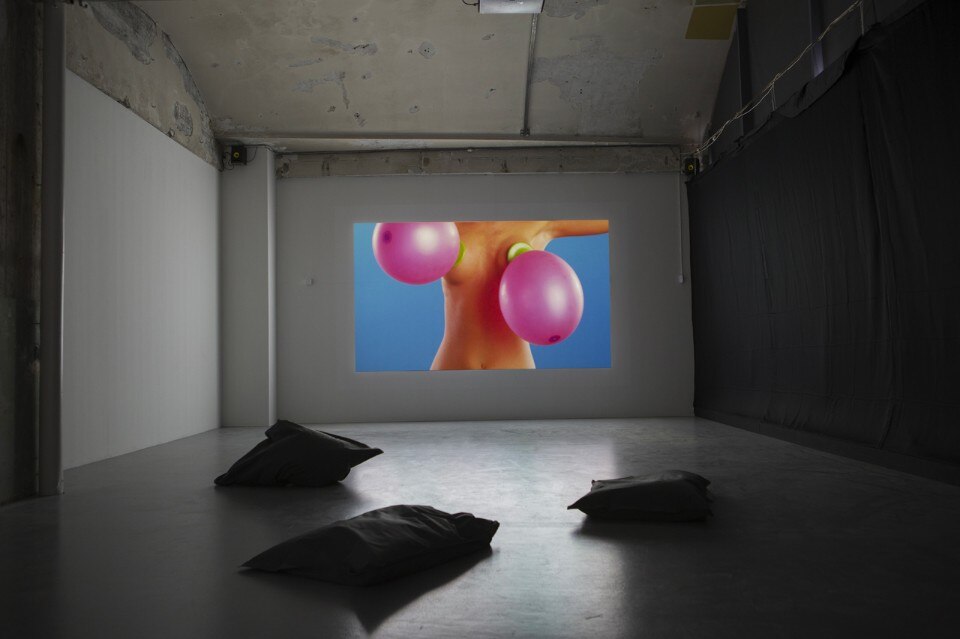 DDW 2016. Top: "For play – Shaping Sexuality", exhibition view. ph. © Tommy Köhlbrugge. Above: "For play – Shaping Sexuality", exhibition view ph. © Teun van
DDW 2016. "For play – Shaping Sexuality", exhibition view.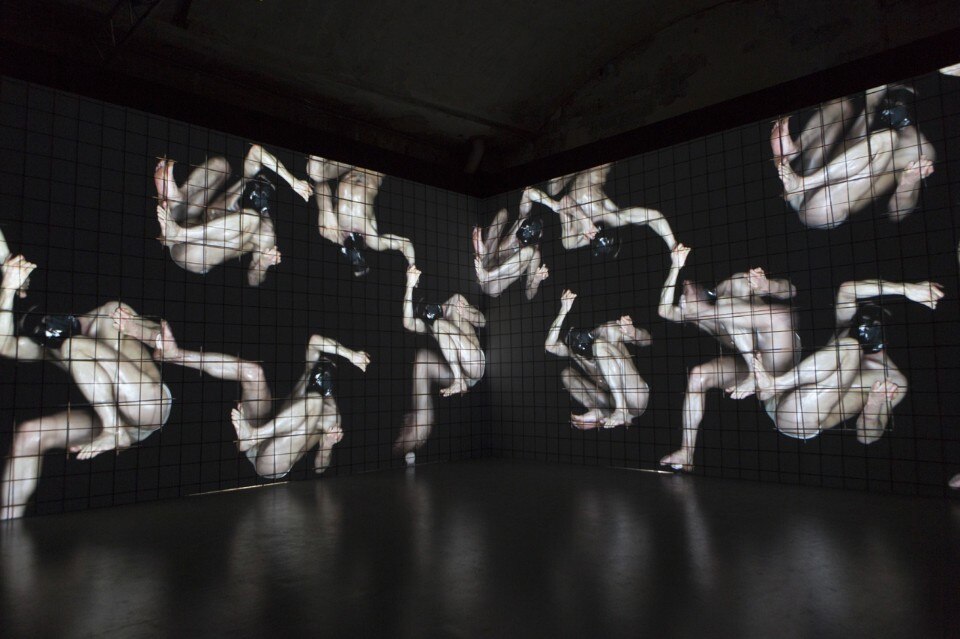 DDW 2016. "For play – Shaping Sexuality", exhibition view. ph. © Teun van Beers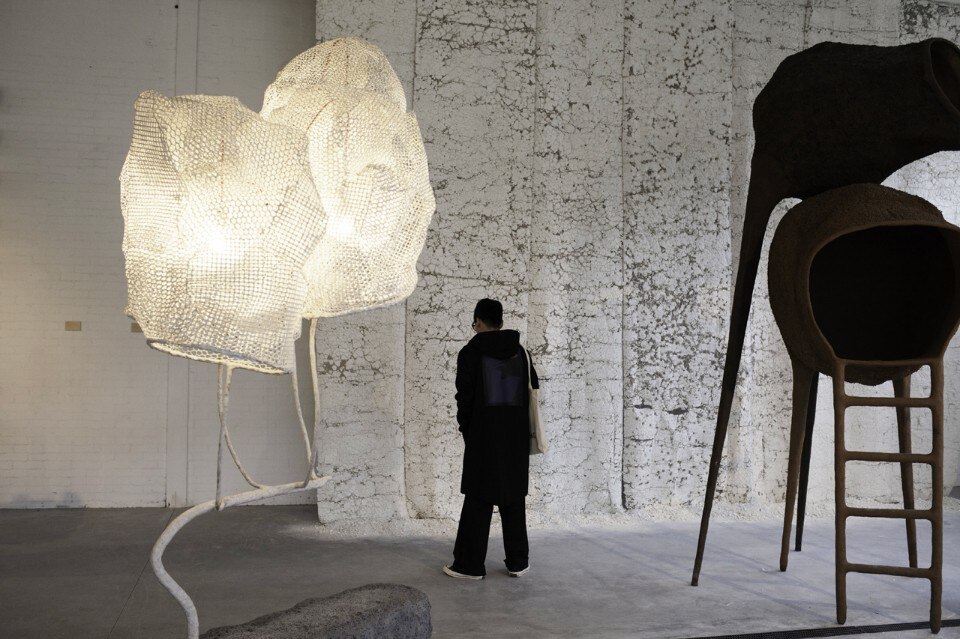 DDW 2016. "Sectie-C", exhibition view. ph. © Iris Rijskamp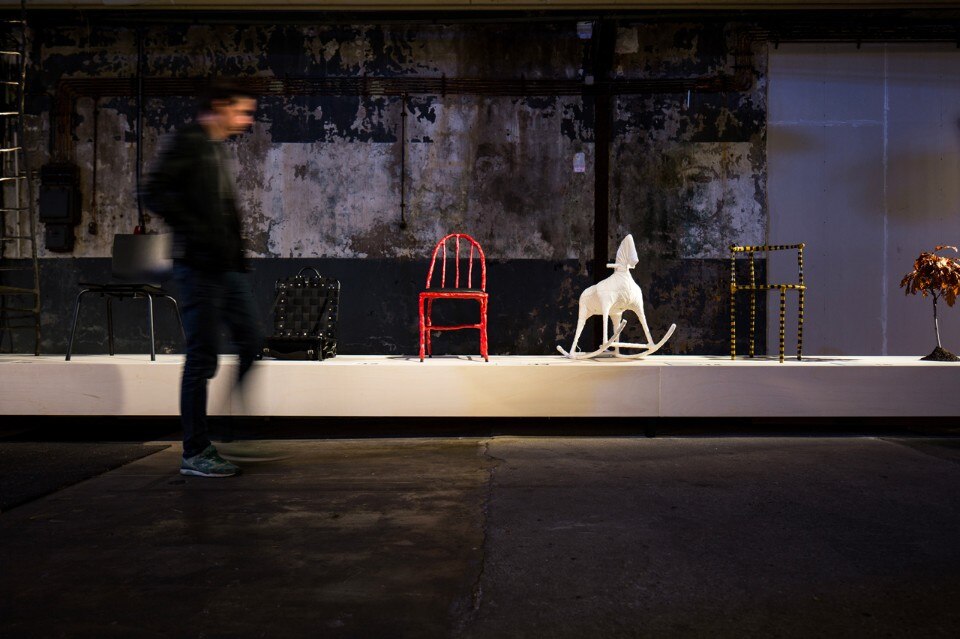 DDW 2016. "Maarten Baas Makes Time", exhibition view. ph. © Nick Bookelaar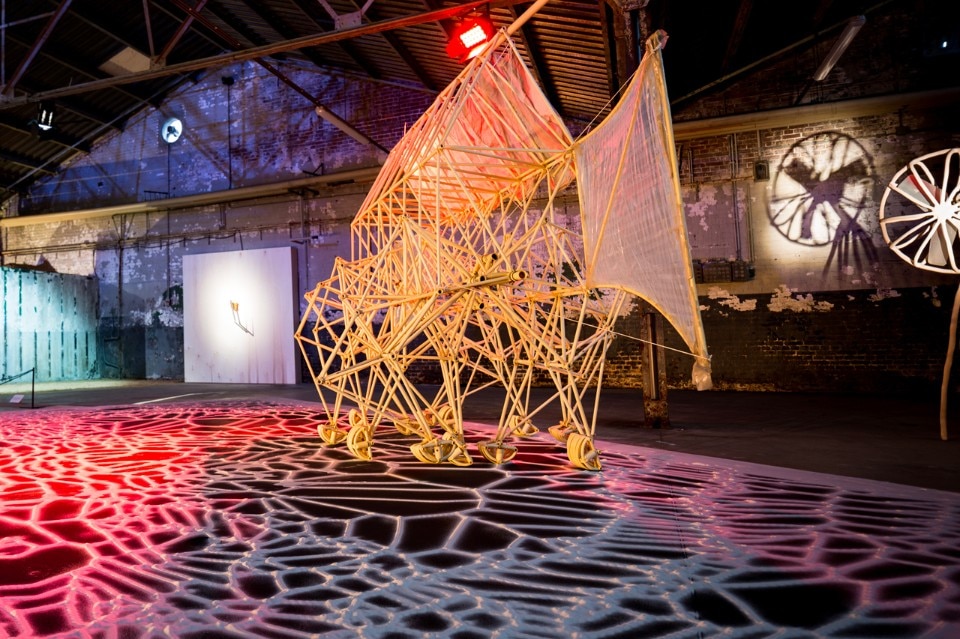 DDW 2016. Maarten Baas Makes Time", exhibition view. ph. © Nick Bookelaar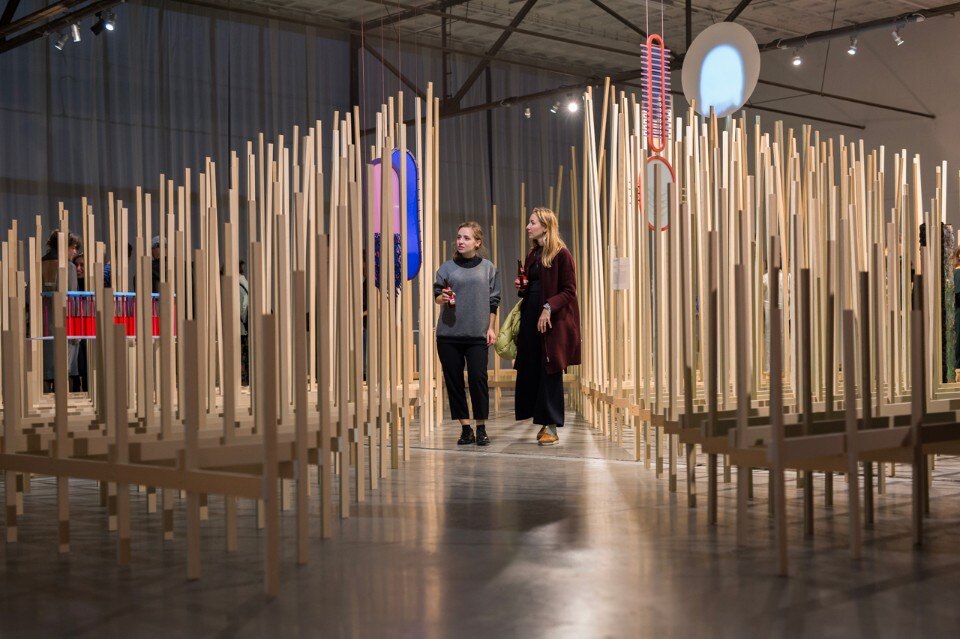 DDW 2016. Dutch Invertuals © NickBookelaar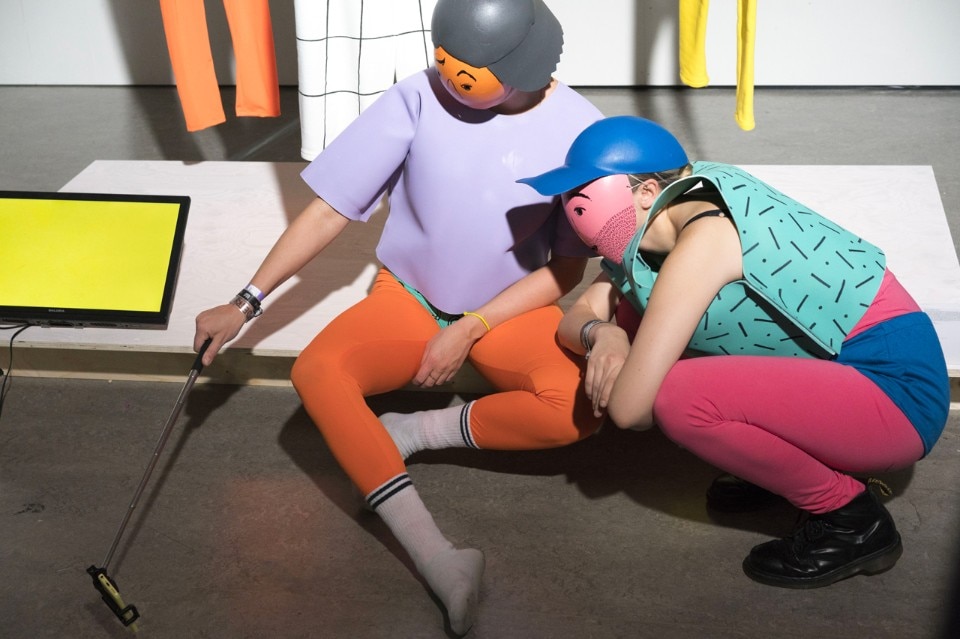 DDW 2016. "In need of", Design Academy Eindhoven, ph.© Cleo Goossen
This eagerly awaited event is spread across the city to involve numerous spaces ranging from institutional venues to more underground locations. The ex-Philips factory – a site now converted into exhibition spaces, design studios and cultural centres – represents the pulsating heart of the Dutch Design Week. The Strijp area, meanwhile, hosts a concentration of shows, conferences and concerts attended with interest and curiosity by heterogeneous crowds that also include families with children, who experience design as a language accessible to future generations. One of the reclaimed and re-tasked spaces in the ex-Philips plant is home to MU, a cultural centre with its finger on the pulse of contemporary cross-disciplinary dynamics. Through exhibition formats that combine various languages sweeping across design, fashion, music, architecture and new media, MU reveals itself as one of the most innovative sites of cultural production on the Dutch scene.
Proof of this came with the exhibition staged during Design Week titled "For play – Shaping Sexuality", curated by Sanne Muiser and Tom Loois, who invited 30 artists and designers to express their vision of sexuality. The result was an imaginative proliferation of works that playfully explored new ways to see the body as a potential and unexplored universe of opportunities for design and reflection. United by the slogan "Make love not chairs" which marked the entrance to the show, the participating creative talents suggested visions linked to an idea of design that goes beyond pleasure and saleability. It suggested an attitude that is first of all something immanent concerning our daily lives in the here and now. And it is down to the genuine designer not to exhaust the mystery and always show us new worlds.
This conceptual outline was particularly evident in the joint work developed by artist Margriet Craens and designer Lucas Maassen. Let's Stick Together turned the furniture of a middle-class interior into a metaphor for human relations via the hybridisation of female and male functions, producing a more intimate and open cohabitation between the sexes.  
The word "play" has a rich variety of meanings, ranging from recreation to acting on stage or performing with a musical instrument. This multifaceted word was taken as a point of reference to elaborate one of the Design Week's most popular attractions, or rather Power Play by the Dutch Invertuals collective, curated by Wendy Plomp. The 13 participating designers used playful energy or the power not to take oneself too seriously as design elements to compose a landscape of colourful and highly evocative proposals. 
The need to reveal new practical and conceptual possibilities characterised the works by Bastiaan de Nennie, Carlo Lorenzetti, Daniel de Bruin, Wendy Andreu, Hongjie Yang, Michael Schoner, Remco van de Craats (Edhv), Helena Trindade, Emma Wessel, Tijs Gilde, Bram Vanderbeke, Milou Voorwinden and Roos Meerman. Displayed in a fascinating and densely packed grid of slender wooden elements, despite their diversity the projects seemed to be united by a desire to expose the loss and lack of contact between objects and our daily lives. The work of Carlo Lorenzetti was a rather emblematic example, inviting us, as users of his rotating stone device, to consider that "the biggest change is not technology itself, but the perception that we have of its energy." It was an attempt to create a new awareness, a space of freedom and a more profound dialogue with the things that populate our daily lives.
Meanwhile, the Witte Dame building provides the setting for the Dutch Design Week's most keenly anticipated event: the presentation of final projects by Design Academy students. "In need of" was the title chosen by Studio Formafantasma, who also curated the exhibition design. The title and concept sought to underline how the needs of our age are identified through a continual exchange between different kinds of knowledge, the sharing of information, from the individual dimension to collective responsibility. Having interacted with a multiplicity of approaches reflecting the students' energy and enthusiasm, what emerged was a mindful glance at a complex and profoundly interconnected context.
Eindhoven and the Academy are two of the most important points of reference on the international panorama. They are home to a large community of designers from all over the world, an interesting melting pot that is enlarged each year with new protagonists.
We shall try to name a few of them. The Tulip Pyramid project by Jing He from China points towards a linguistic and cultural hybridisation. In the universe of design and global production, the practice of appropriation or copying is very widespread and has no defined regulation. With the superimposition of elements from Dutch tradition and from Chinese manufacturing, the designer analyses the possibilities offered by such processes of non-original grafting as an instrument of cultural production in a more open sense. Fakes sourced from the Chinese market are grafted onto ceramic vases with the well-known decorations of Delft, creating a short circuit between original and copy. Jing He thus reflects on his identity as a designer in a global market where design must deal with a continual process of in/formation. Here, appropriation from the catalogue of globalised daily life is hailed as an opportunity for a hybrid breed of design that is capable of unhinging geographical rigours and disciplinary boundaries built on foundations which are now considered outdated.
The Forest Wool project by Tamara Orjola relies on the use of pine needles as a sustainable material widely available in nature. A series of carpets made with woven pine needles reveals the high aesthetic quality of this low-cost material. The final result of her master's degree course in social design directed by Jan Boelen, Contatto by Giulia Soldati invites us to entertain a more tactile relationship with food. The project focuses on an analysis and study of a gift economy where food becomes a direct transference imbued with intimate gestural expressiveness. It is almost as if it were a choreography composed of primary gestures that allow us to taste the original and particular essence of each ingredient.
These are just three examples that seek to trace some of the general lines of research tackled with exceptional energy by all the recent graduates of the Design Academy. This institution also supported the "Broken White" exhibition presented at the Van Abbe Museum, curated by Mathieu Meijers, Jurgen Bey, Bas van Tol and Thomas Widdershoven. In the museum's spacious halls, a fascinating sequence of works unfolded to reflect on the capacity of colour to produce perceptual and emotional effects. Thanks to new technologies and experiments with new materials, the appearance of colours was also transformed to create changing sensations and produce contents of different meanings. The research into pastel colours by Scholten & Baijings entered a dialogue with the absorbing black of the glass vases by Wieki Somers.
The unique exhibit design of "Broken White" was completed with works by Walter van Beirendonck, ENVISIONS, Katharina Fritsch, Laurent Grasso, Hella Jongerius, Pierluigi Pompei, Vera de Pont, Benno Premsela, Jakob Schlaepfer, Patricia Urquiola, Maddalena Selvini, Studio Makkink & Bey and Bas van Tol, among others.
It is also worth mentioning the beautiful exhibition titled "Maarten Baas Makes Time", in which the designer proposed an extensive roundup of his works. These were set in relation to site-specific pieces created by artists, architects and creative talents in an attempt to demonstrate how design can represent a unifying factor between different disciplines. Lastly, we should also highlight the fascinating growth of Nacho Carbonell's original "Sectie C" experiment, which featured a concentration of projects by makers, self-builders and artists who pioneer new trajectories for low-tech design with a more conceptual and handcrafted profile. The proposals included the captivating work of Spanish designer Alejandro Ceron, who presented a new collection of silicone lamps. These are just a few of the projects populating this vibrant scene, which continues to view design as a factor for growth and development, and not merely in economic terms.