In constant flux for historic, socio-cultural and political reasons, in these times when globalisation is levelling diversity, what may make a city such as Beirut special is its fragmentary nature and huge potential. After years in the grip of war, the so-called Paris of the Middle East is earning its place on the local creative scenario.
Given all its recent vitality, there simply had to be a Beirut Design Week, organised by the non-profit MENA DESIGN RESEARCH CENTER and backed by the Minister of Tourism Michel Pharaon, it is now in its third year thanks to the work of its directors, Maya Karanouh and Doreen Toutikian who managed to attract more than 90 national designers.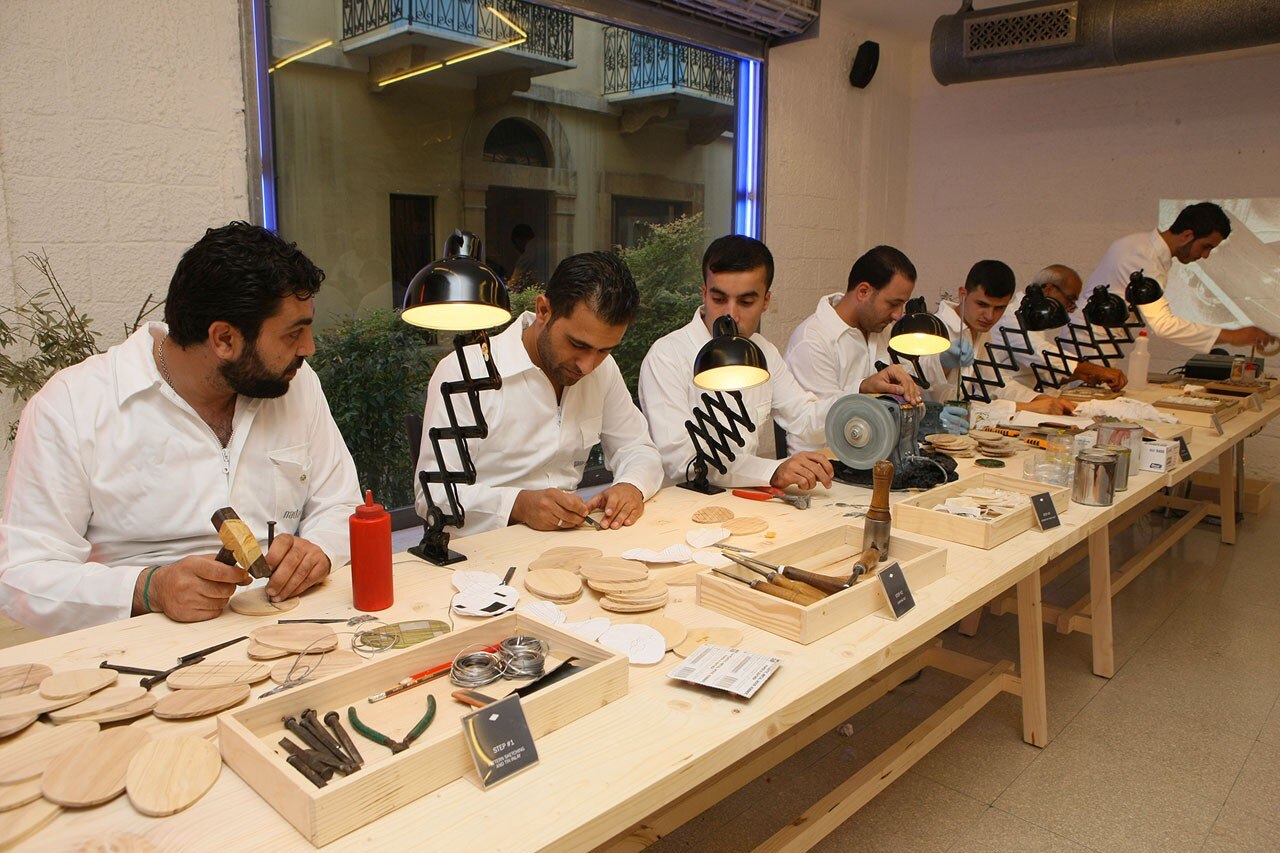 From 9 to 15 June, the Lebanese capital did celebrate only the accepted local creativity, with internationally consecrated queens such as Bokja (thinking positive, Huda Baroudi and Maria Hibri presented happiness in the form of The Tree of Love) and Nada Debs (with the extraordinary #craftcool performance featuring seven craftsmen dressed in white at work); year after year, they showcase the highest levels of applied design – both in terms of product and its background origins.

As well as the "Newcomers" exhibition at the Saifi Village – a colourful display by the country's fashion designers – the Souk also featured two European delegations: Denmark displayed its "Contemporary Danish Architecture" and Holland presented an overview of its best current works in the "Dutch Design Exhibition".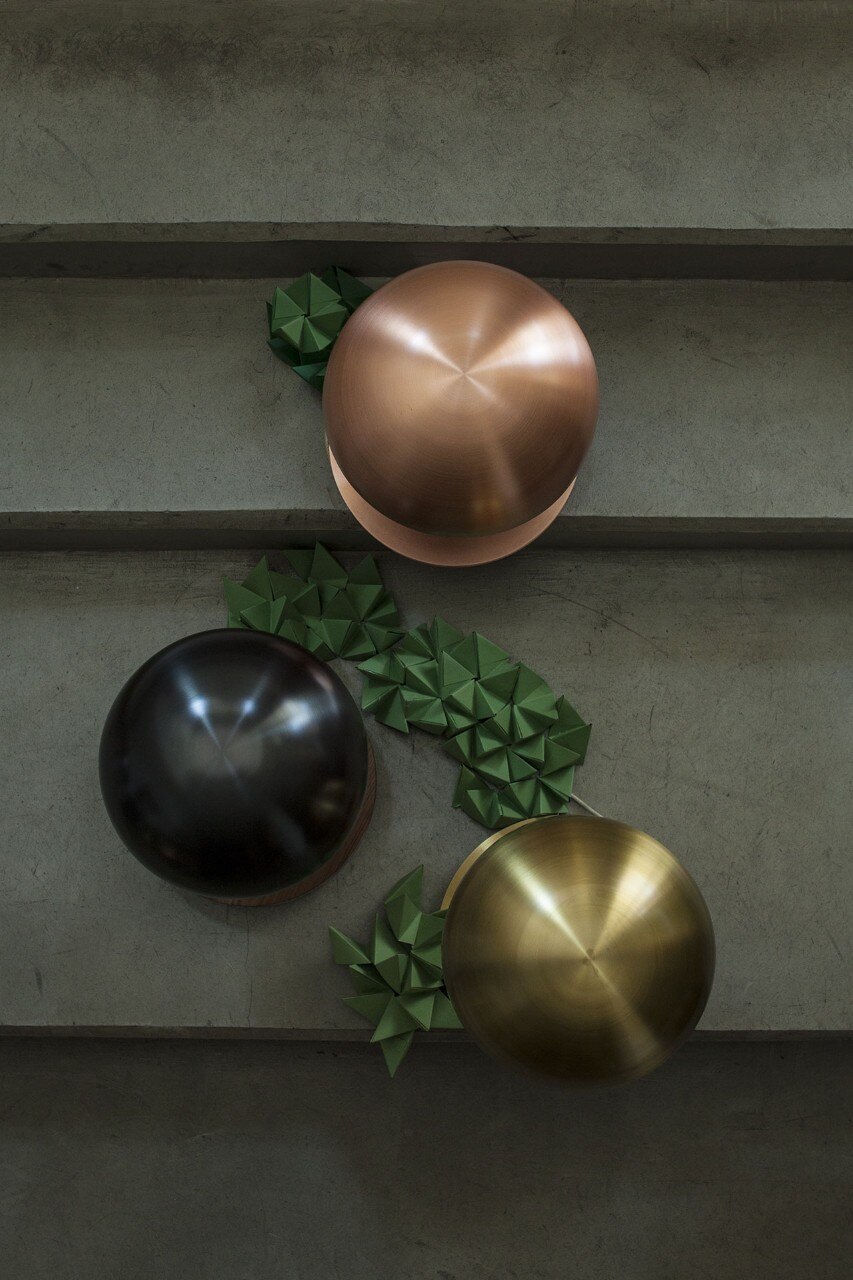 In this country of delightful people, climate and food, the majestic Central restaurant outstandingly re-designed at the beginning of this year by the associated architects MARIAGROUP (Michèle Chaya and Georges Maria) after an initial design by Bernard Khoury in 2001 – and where you feel as if you are in one of today's most edgy metropolises – staged Design Meets Food, a project focusing on free interpretations of primary foodstuffs – should chocolate and gold be considered such for different reasons, as occurs in the installation by duo David/Nicolas which covered a selection of the most internationally famous biscuits in gold. The talented Carlo Massoud presented a ziggurat of sliced bread – care had to be taken when choosing the slice to eat or the whole installation collapsed – to be eaten with cheese and olives.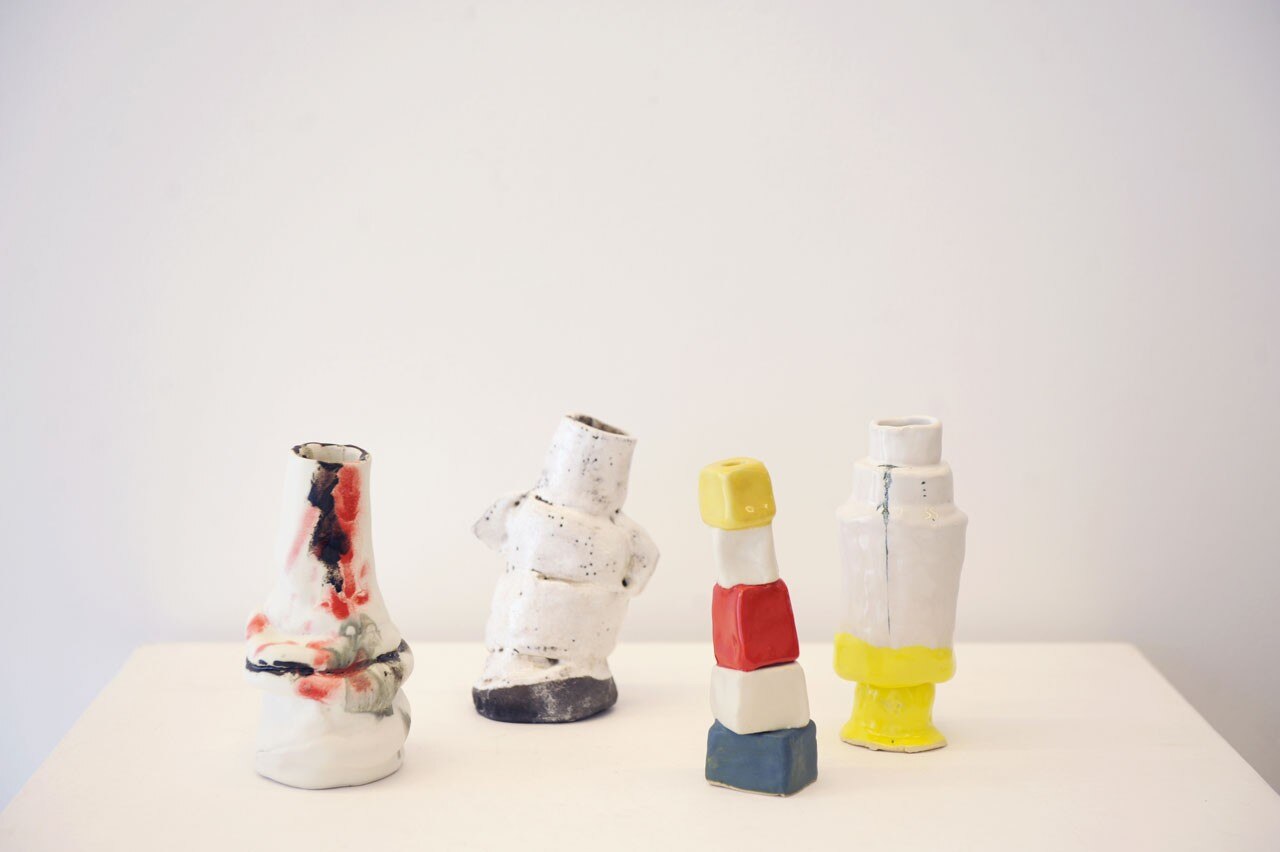 Mazen Fayad went straight to the heart of staunch carnivores by hanging a lamb head down with a tap in its belly from which red wine flowed; slightly farther on, Karim Chaya invited visitors to taste beef, pork and small birds (yes, all in one bite, beak and bones included) after putting on a pair of headphones reproducing the sound made by the animals cooked. Lebanon is a country of strong flavours. The shop of designer Karen Chekerdjian, who trained abroad, confirms the international flavour of a country that is moving on after a traumatic diaspora and witnessed the return home of its best minds, all keen to further their city's cultural and creative growth. There are several young talents: Mary Lynn Massoud studied at the Manufacture de Sevres, Central Saint Martins in London and then in Italy; she and her partner Racha Nawam, who gained experience in the USA, create ceramic totems employing the Japanese technique of raku.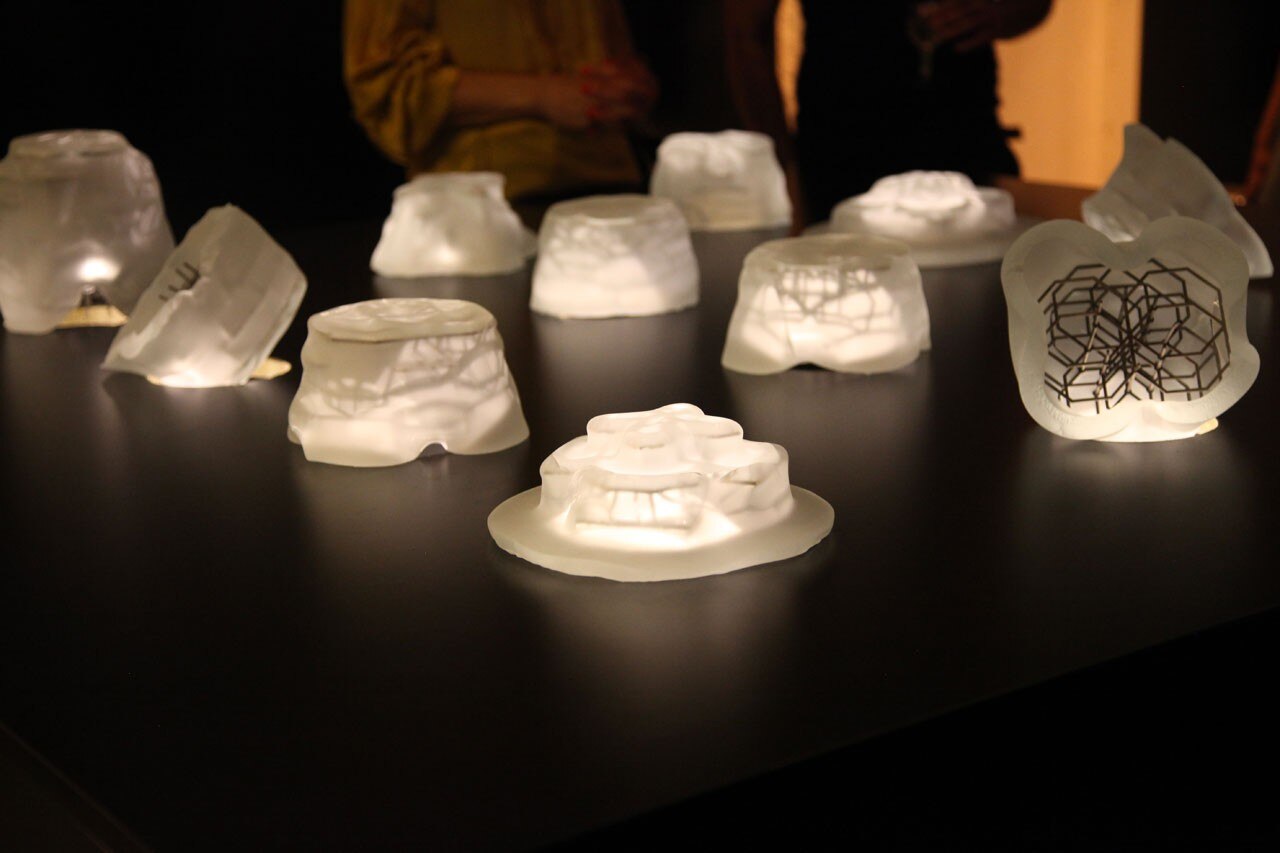 In collaboration with Mexican designer Francisco Torres, The Squad Design gallery launched, the 10 100 1000 contest for young designers and the versatile Ghassan Salameh, a graphic artist and designer with a degree from the Notre Dame University in Beirut and a Master gained abroad, presented Magma, a collection of light fixtures in opaque glass over a metal structure that are reminiscent of traditional Oriental geometries (sadaf furniture); the result resembles a garden of luminous roses and, like roses, each one differs from the other thanks to the unpredictable fusion of the two materials. Badaro is currently one of the most Bohemian quarters and where we visit the SAA office of architect Sophie Skaf, in a splendid Jeanne Royère building of the mid-20th century that has always been in her family and is now being refurbished.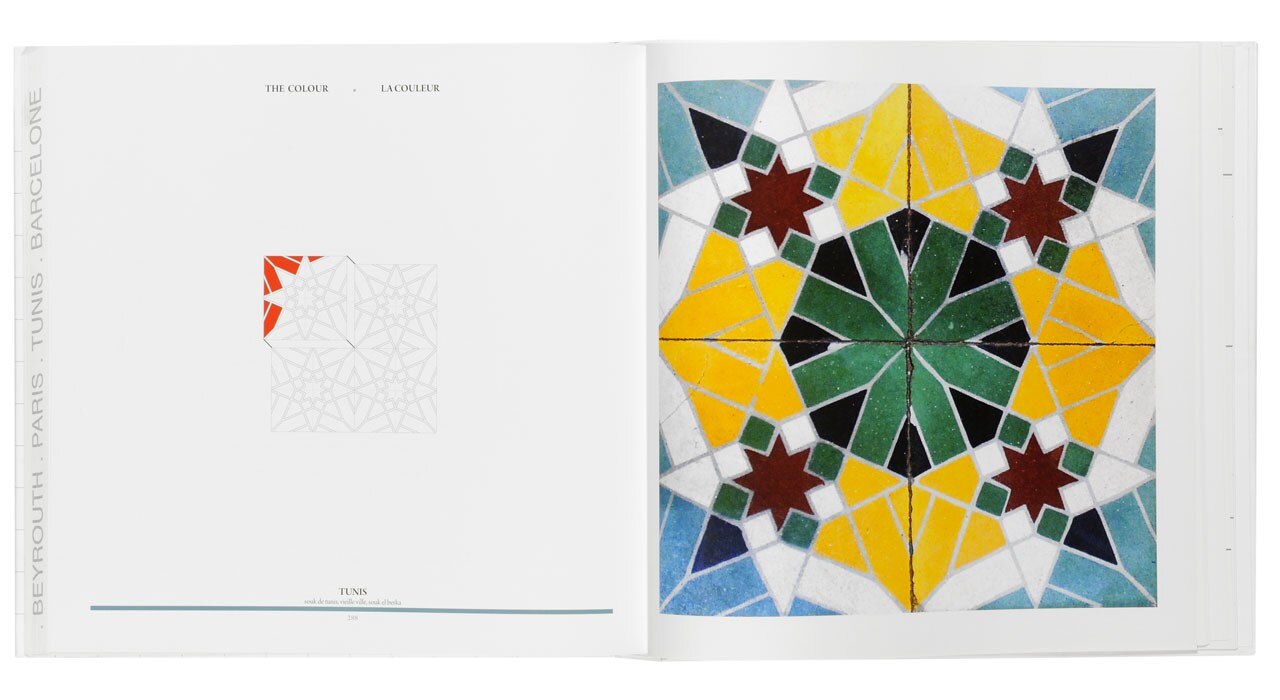 Skaf has published a book on vibrantly patterned tiles entitled 20x20, the fruit of years of research in Tunis, Paris, Barcelona and Beirut. We also paid a much-deserved visit to theOtherDada of young talent Adib Dada in the Sabbagh Building, one of the city's historic buildings that survived the bombing and has now been fully, skilfully and thoughtfully refurbished. Dada is a perfectionist of architectural design with several ongoing commissions in Lebanon and Saudi Arabia. His approach to architecture takes in a number of scientific studies on urban biodiversity that focus on flora and fauna, smart mobility and smart energy.

The Italian presence was in the Hamra district where, in the brilliant Carwan Gallery, led by Nicolas Bellavance-Lecompte and Pascal Wakim, Vincenzo De Cotiis showed a selection of furnishings he designed for Progetto Domestico, a collection that the Milan-based architect and designer has been producing for years. Not far away, Karim Bekdache's gallery of 20th-century collectibles and PSLab were another two must-see venues for design lovers.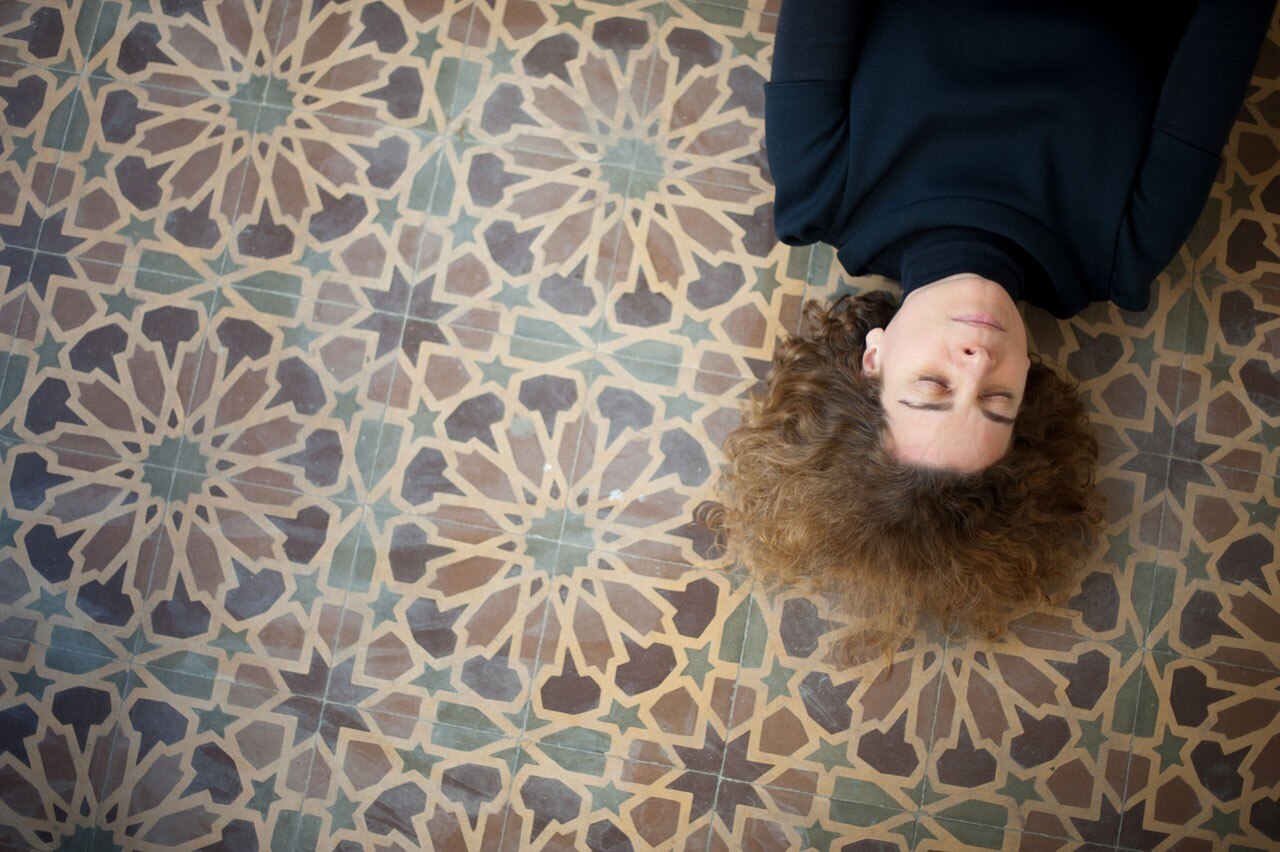 The thread running through today's Lebanese creativity is a zero-carbon footprint production, given the great skill of the local craftspeople and the desire to activate and strengthen the country's industry. With film screenings and talks (the one with the artist Mona Hatoum, fashion journalist Hilary Alexander, designer Caroline Simonelli and communication and graphic design expert Esen Carol was packed), Beirut Design Week took us all over the city, from the heart of the Downtown to the Ashrafieh, Gemmayze, Sursock, Karantina and Mar Mikhael zones; a Beirut that, with its gutted cinemas and buildings with a memorable past awaiting refurbishment (e.g. the Saint Georges hotel much loved by Brigitte Bardot), has already witnessed interventions by archistars such as Steven Holl and Herzog & De Meuron (the former with the Downtown marina; the Swiss duo with the Beirut Terraces), tackling projects that flank the fascinating 20th-century architecture which, to date, only a few are trying to restore.