The name "Pastello" derives from the Italian translation for pastel or crayon – the principal material embraced by the designers for this project.
Crayons are made of wax, so they can be melted and moulded. "Pastello: Draw Act" is a dedicated environment based on the re-imagination of traditional drawing tools and processes.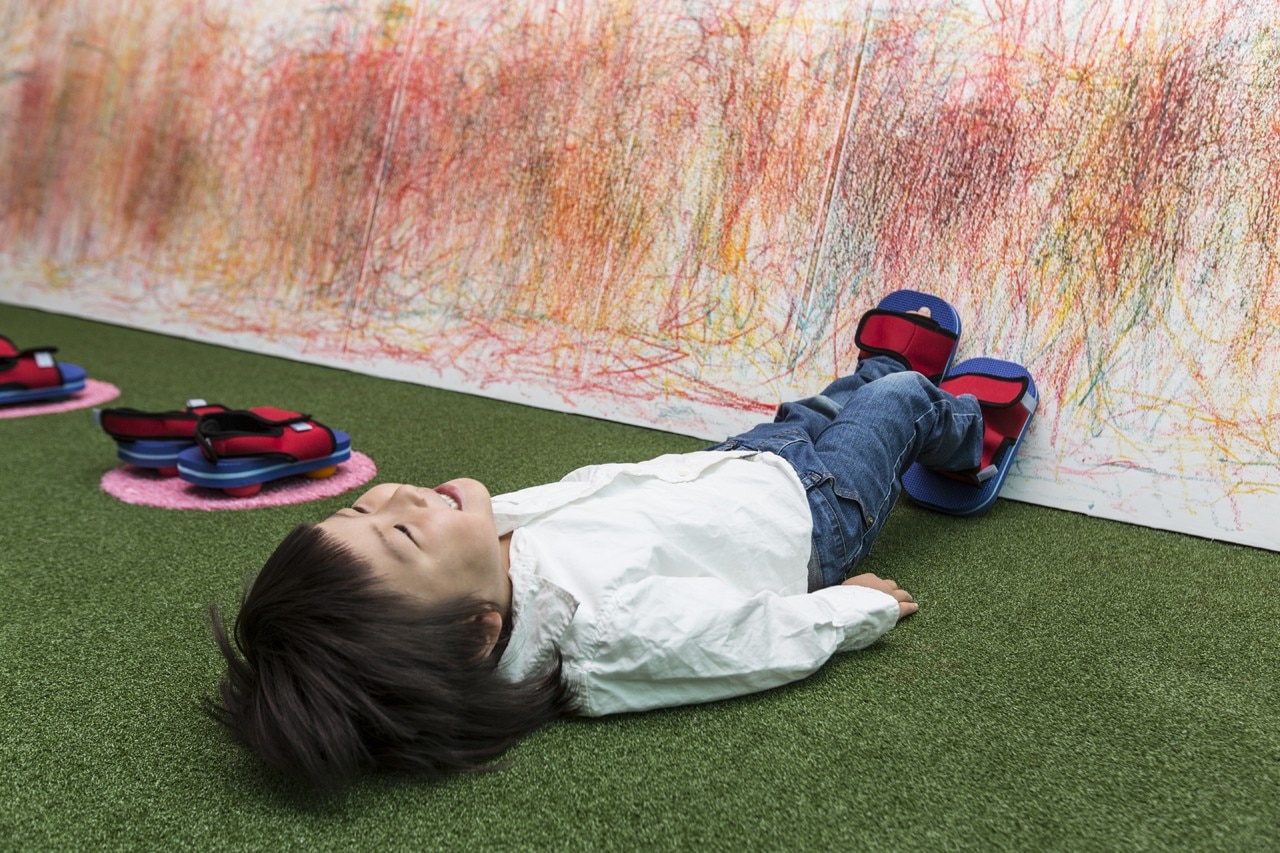 The concept shifts perceptions and expectations about traditional materiality, media and the act of drawing itself.
It is active, colourful, inspiring and fun. The objective of the space is to ask children to break out of their comfort zone and to become active protagonists in the physical act of drawing. Children will be prompted to draw in odd and quirky ways; through sport, performance and random bodily expression, using melted oil pastels as re-imagined drawing contraptions.
The designers saw the potential in this material and created a range of simple moulds from everyday objects. But each mould was a problem that had to be solved. Working with a local crayon factory the designers filled their moulds with melted wax, or dipped objects into the wax to make the coloured drawing shapes that fill the space.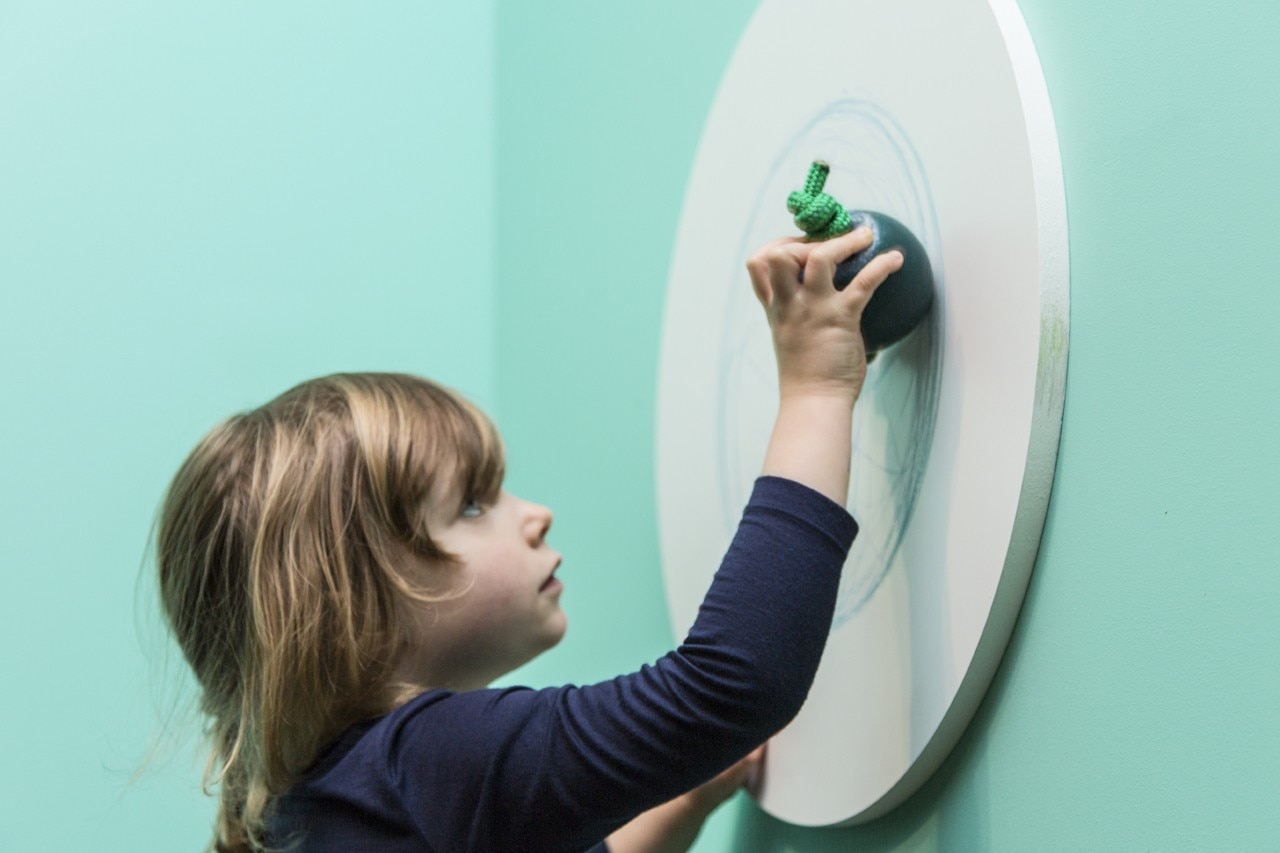 As an interior, this space has been designed to have three distinct zones, with each zone offering a different drawing experience; in the "Body Drawing" area kids don crayon helmets to draw with their heads and wear the strap-on shoes (manufactured by Melbourne bag company Crumpler) with crayons attached to the soles where you can sit or lie down and swing your feet about to colour the wall; in the central area kids are invited to "rub" paper cards on plywood sculptures covered with coloured protuberances, crayons; in the left area kids roll 9kg crayon spheres in tree donut-shaped benches called Roll-it and they swing pendulums.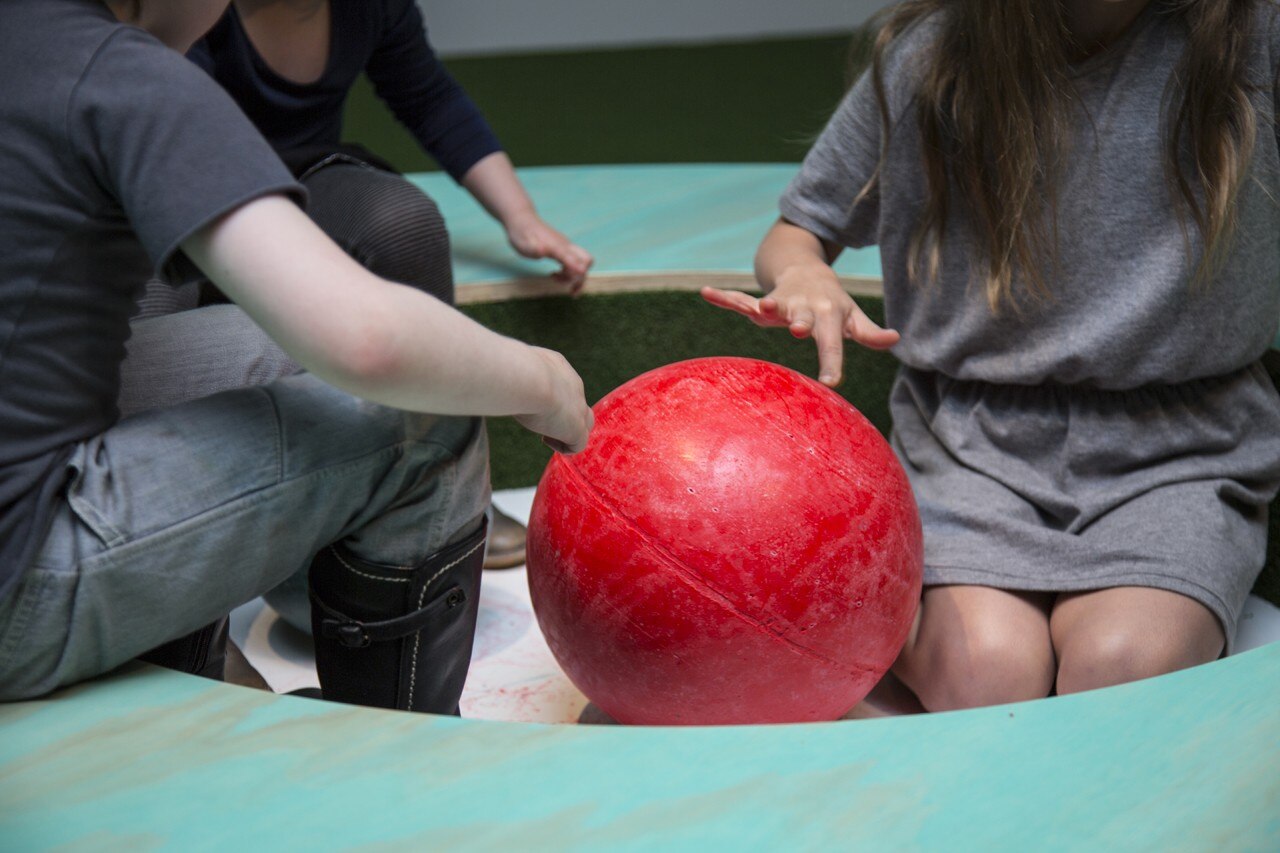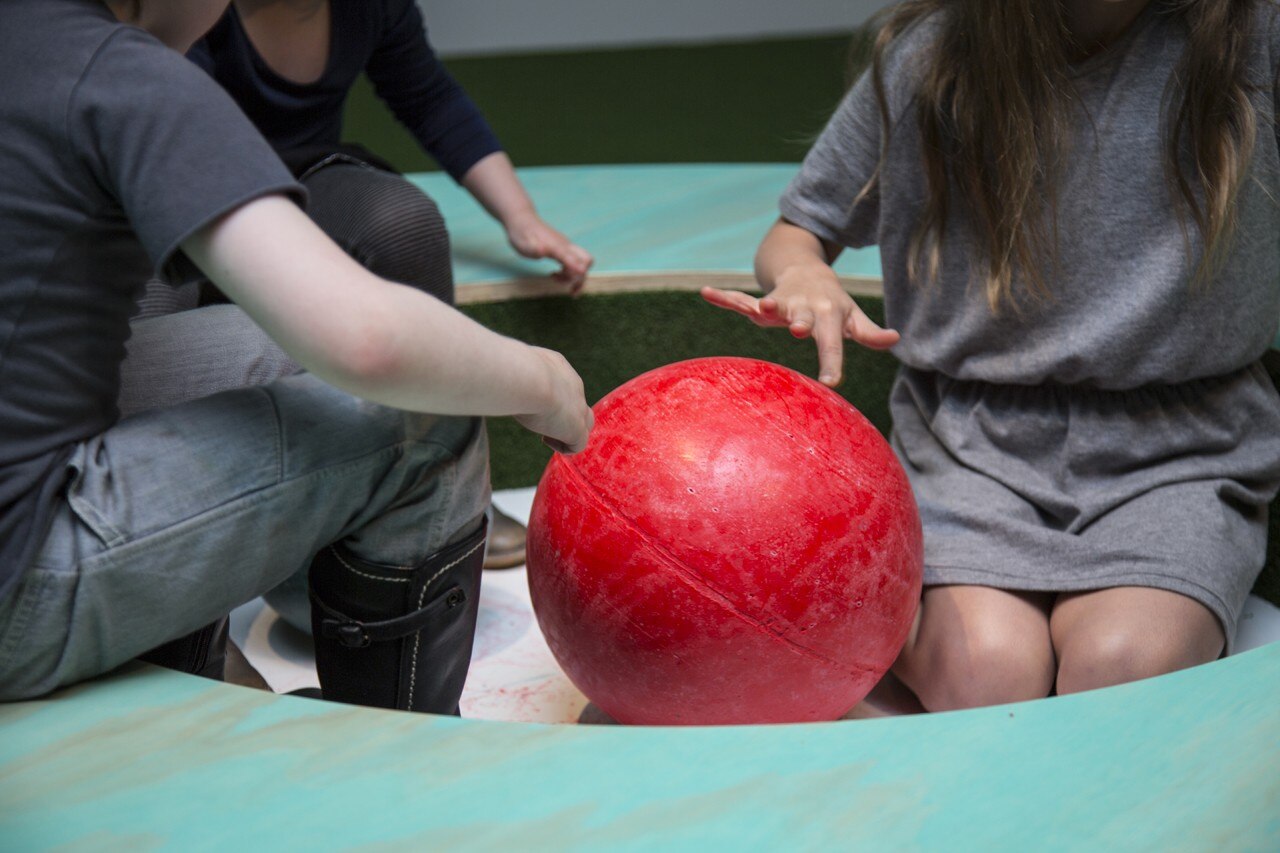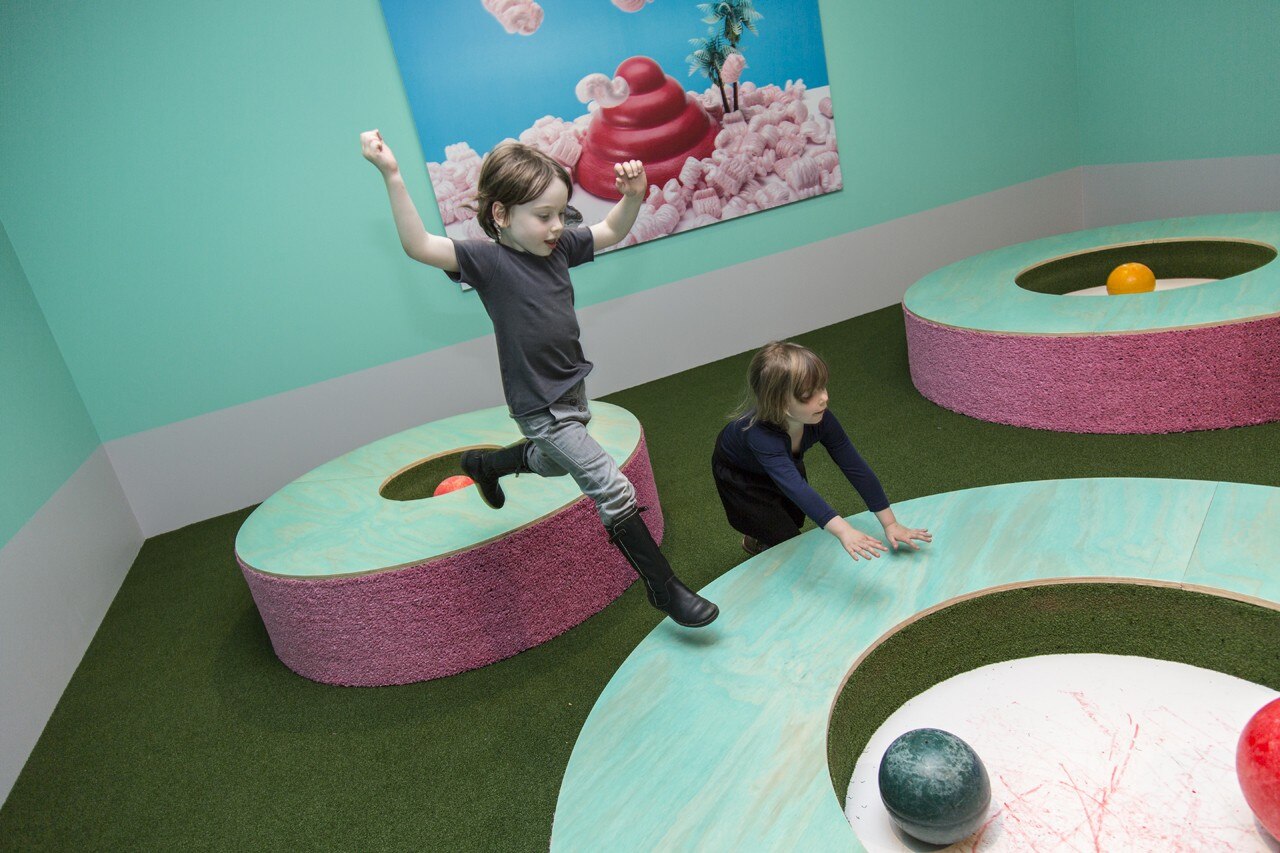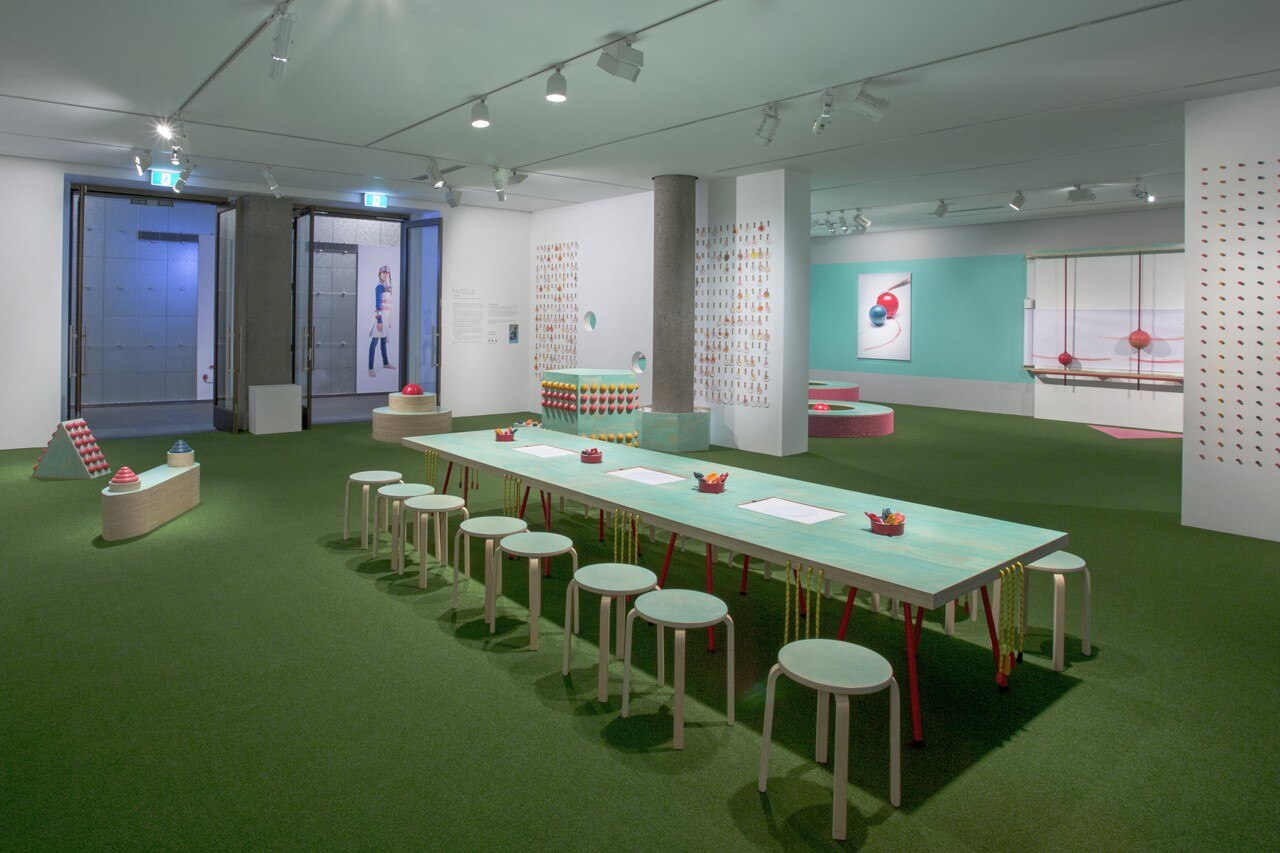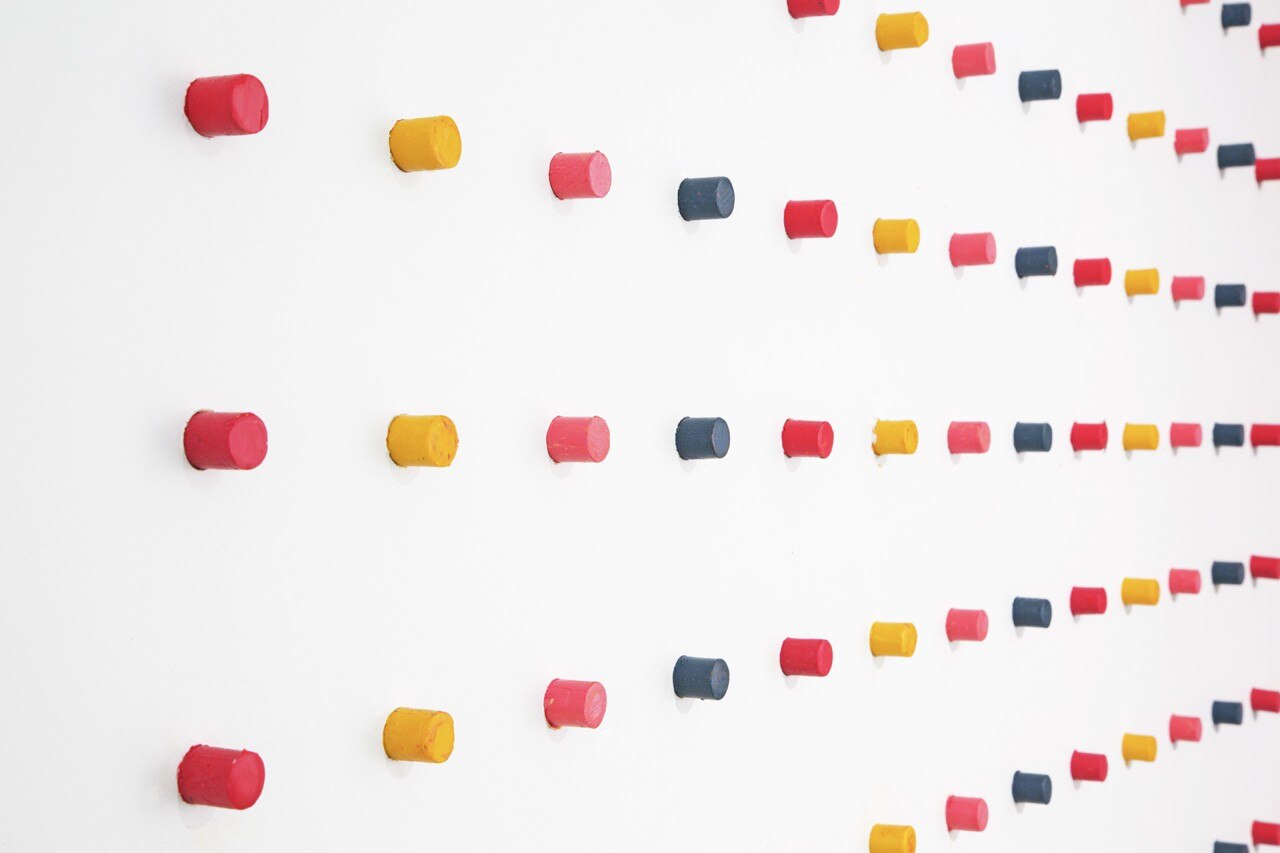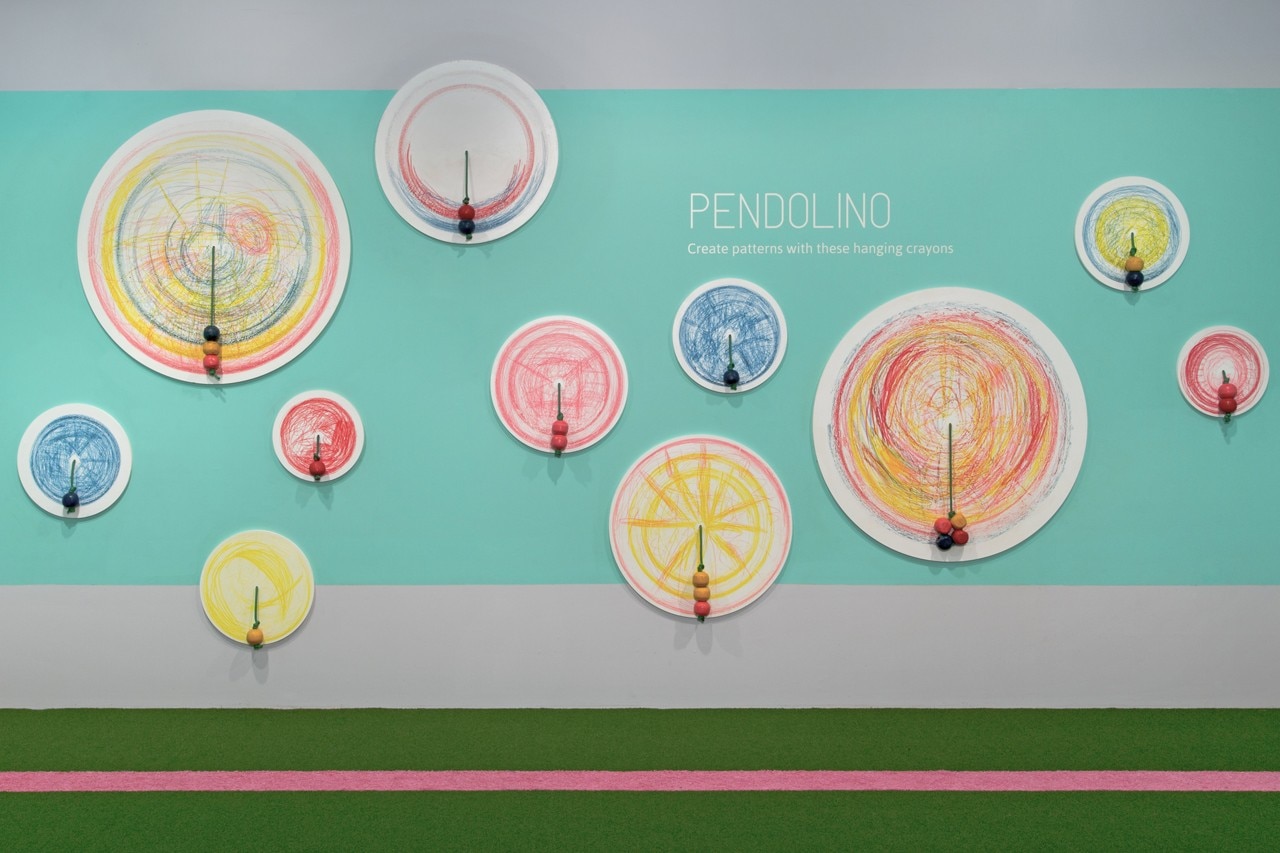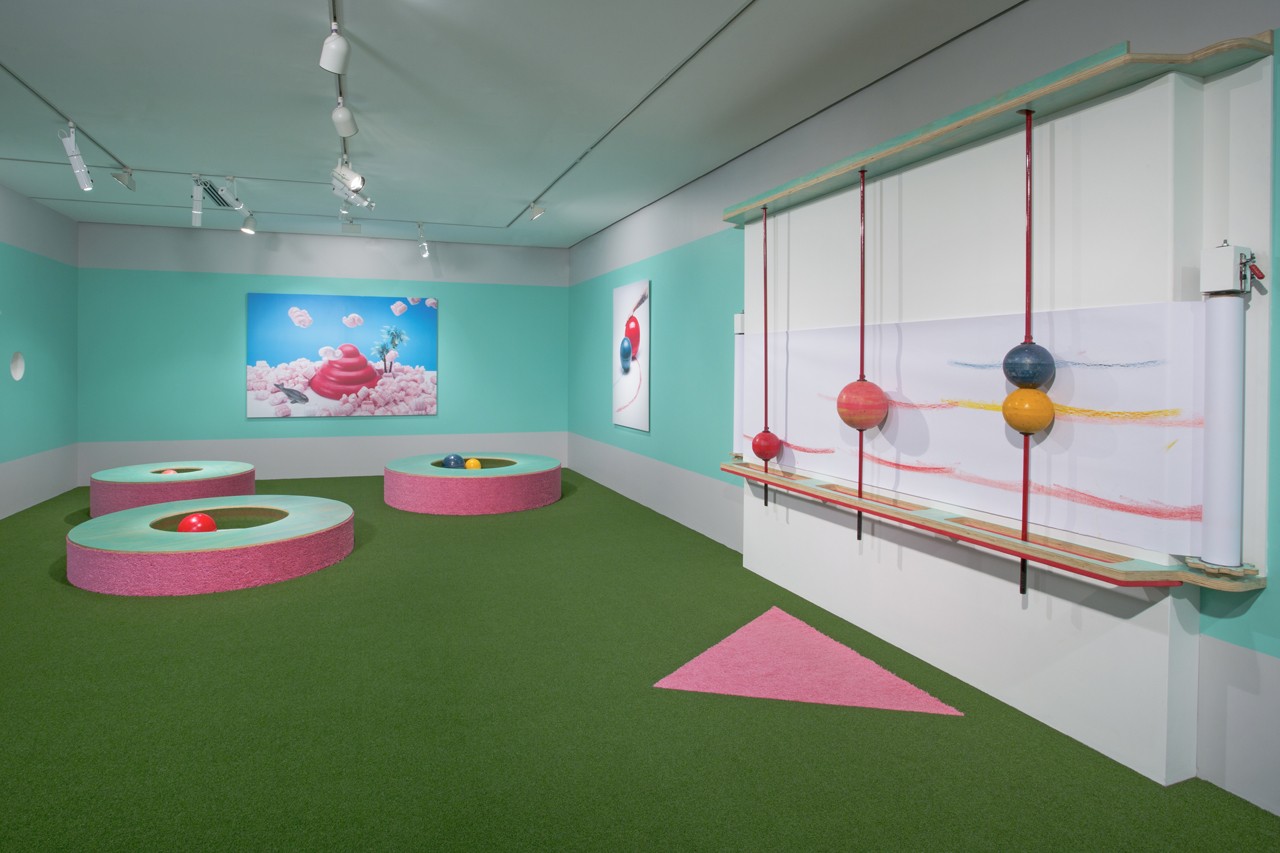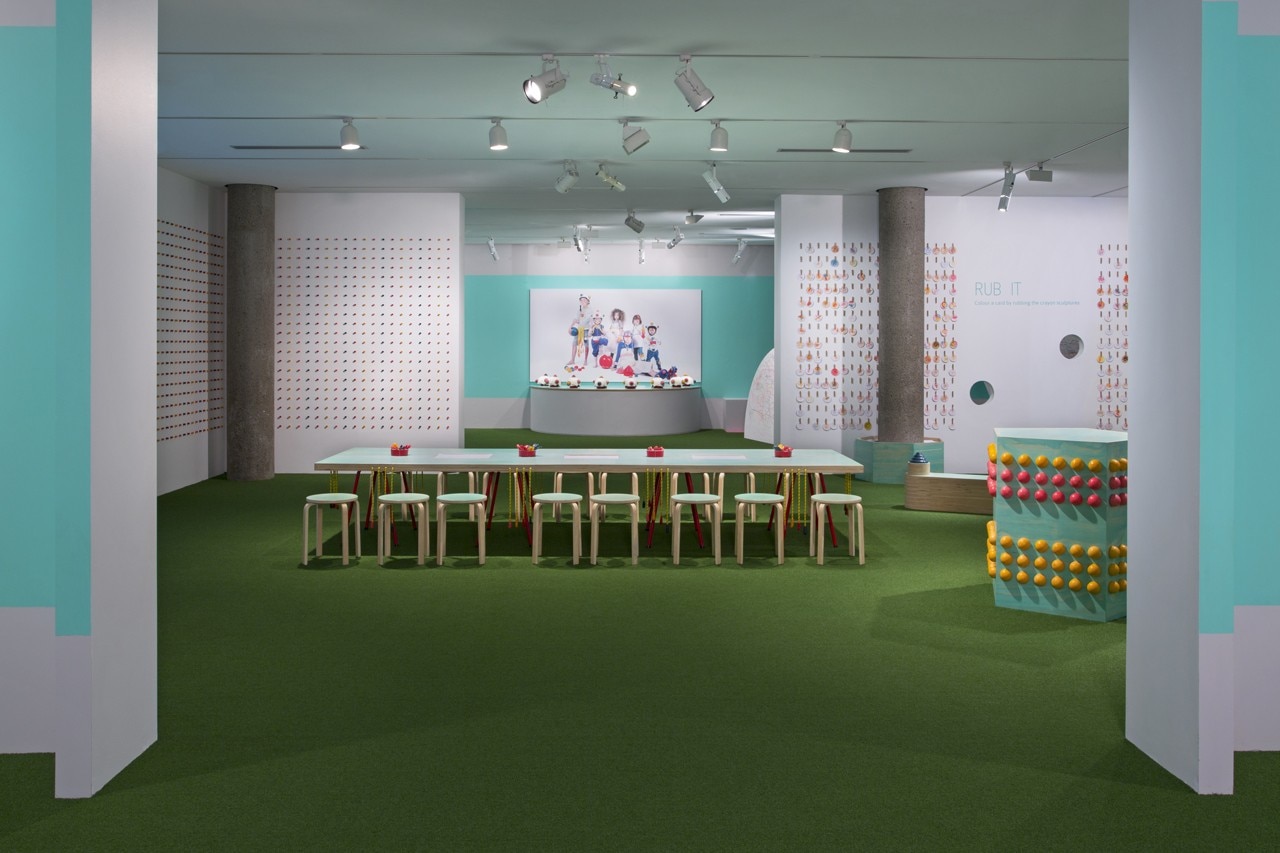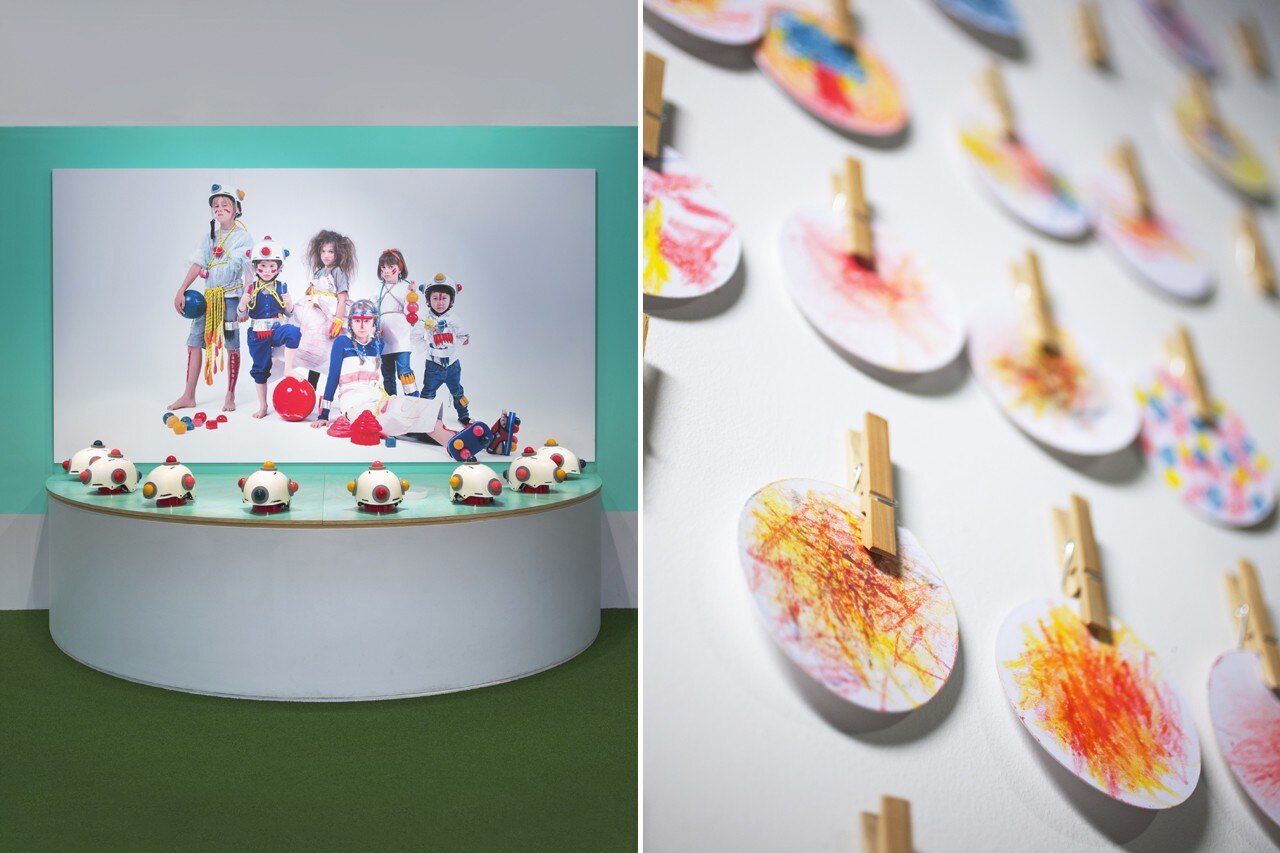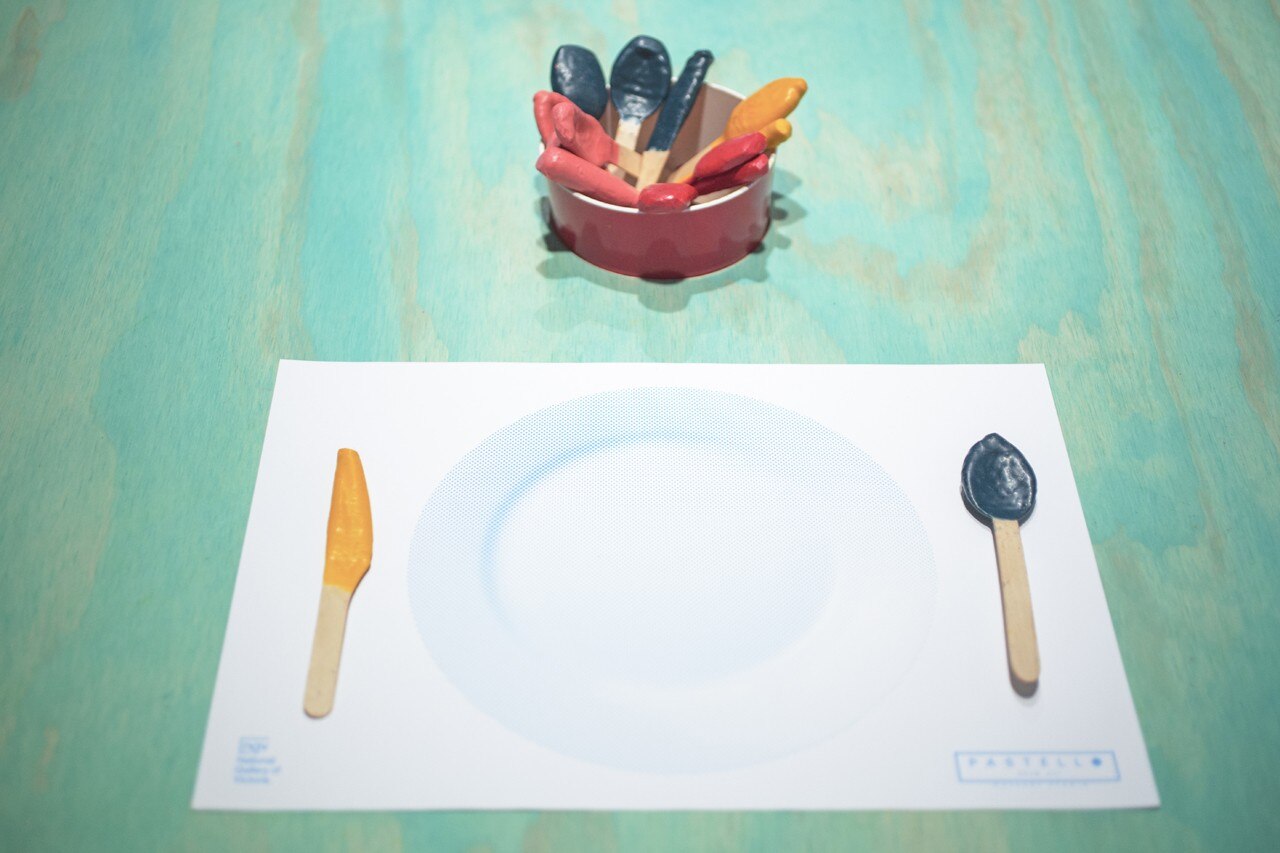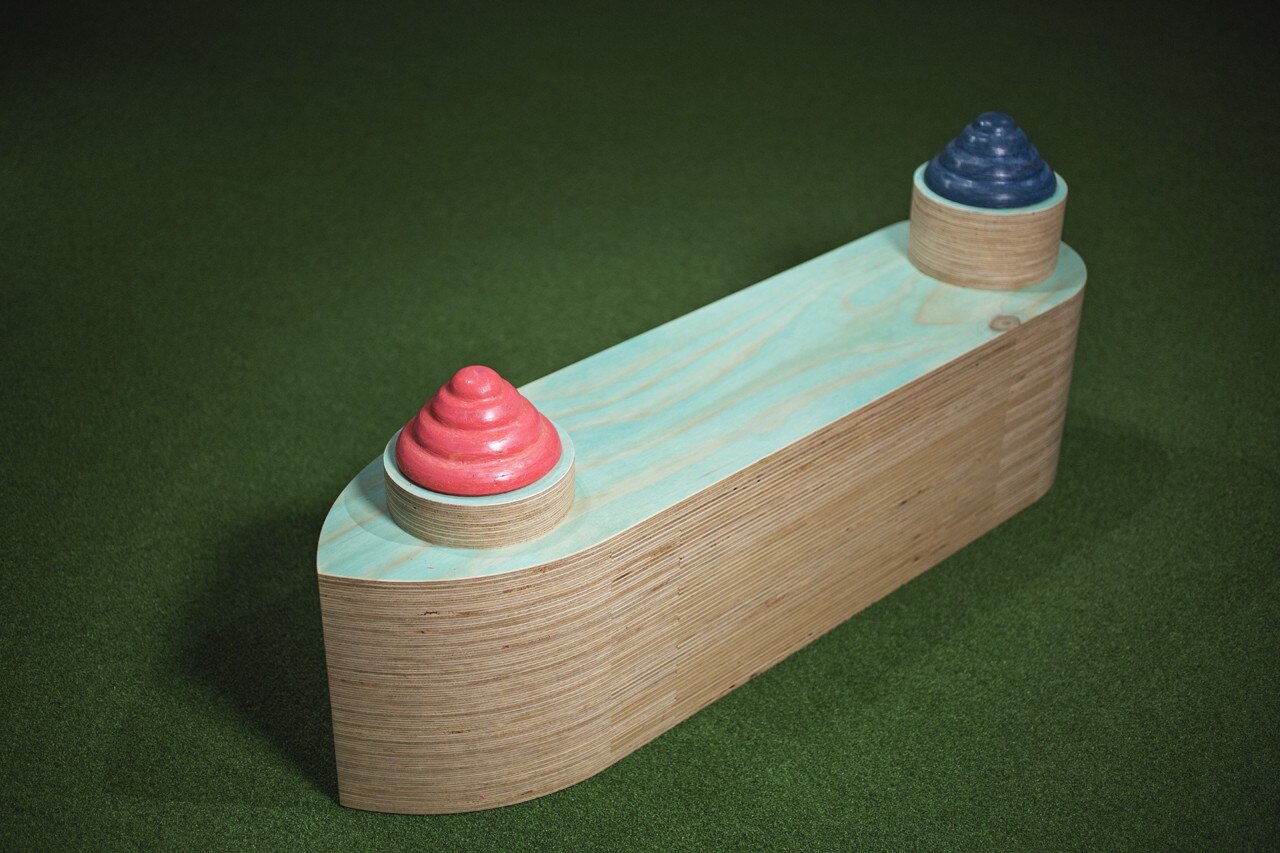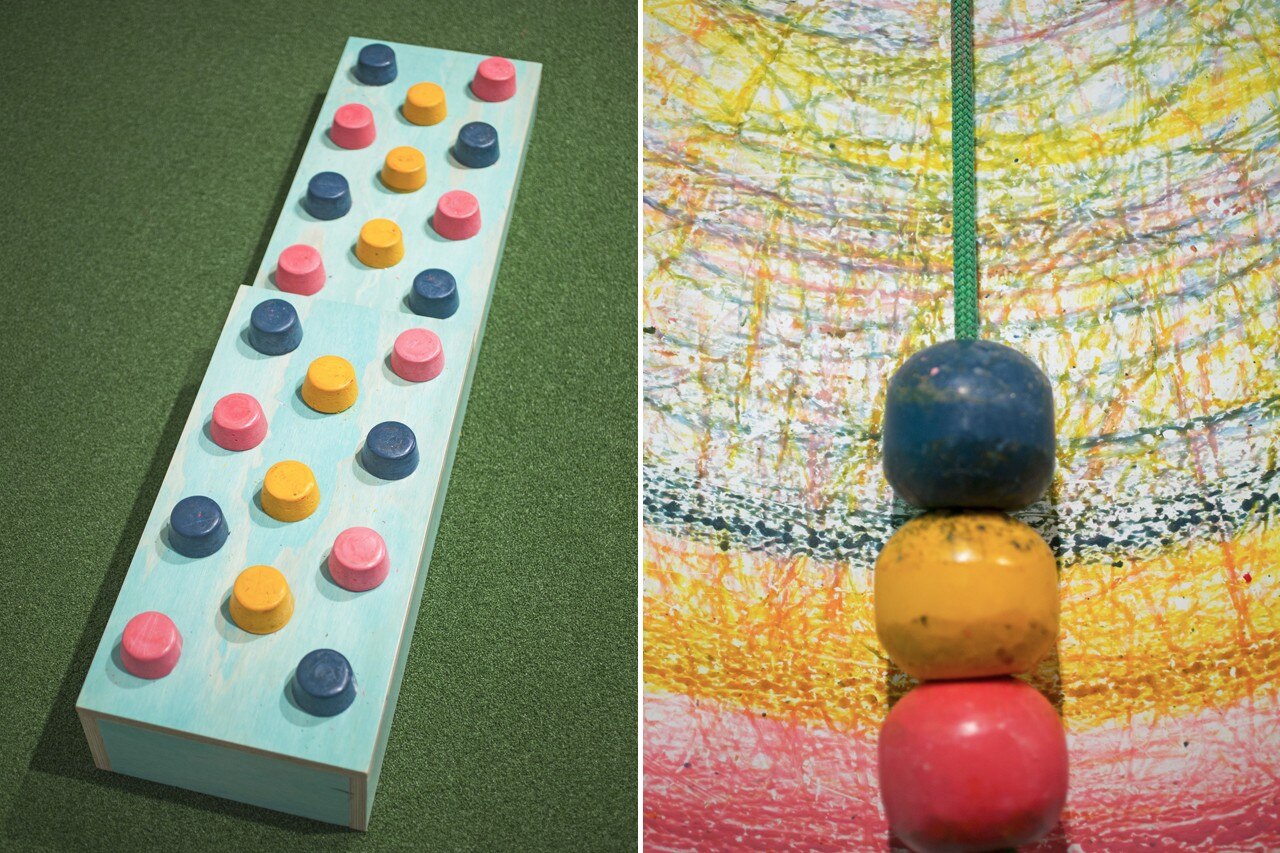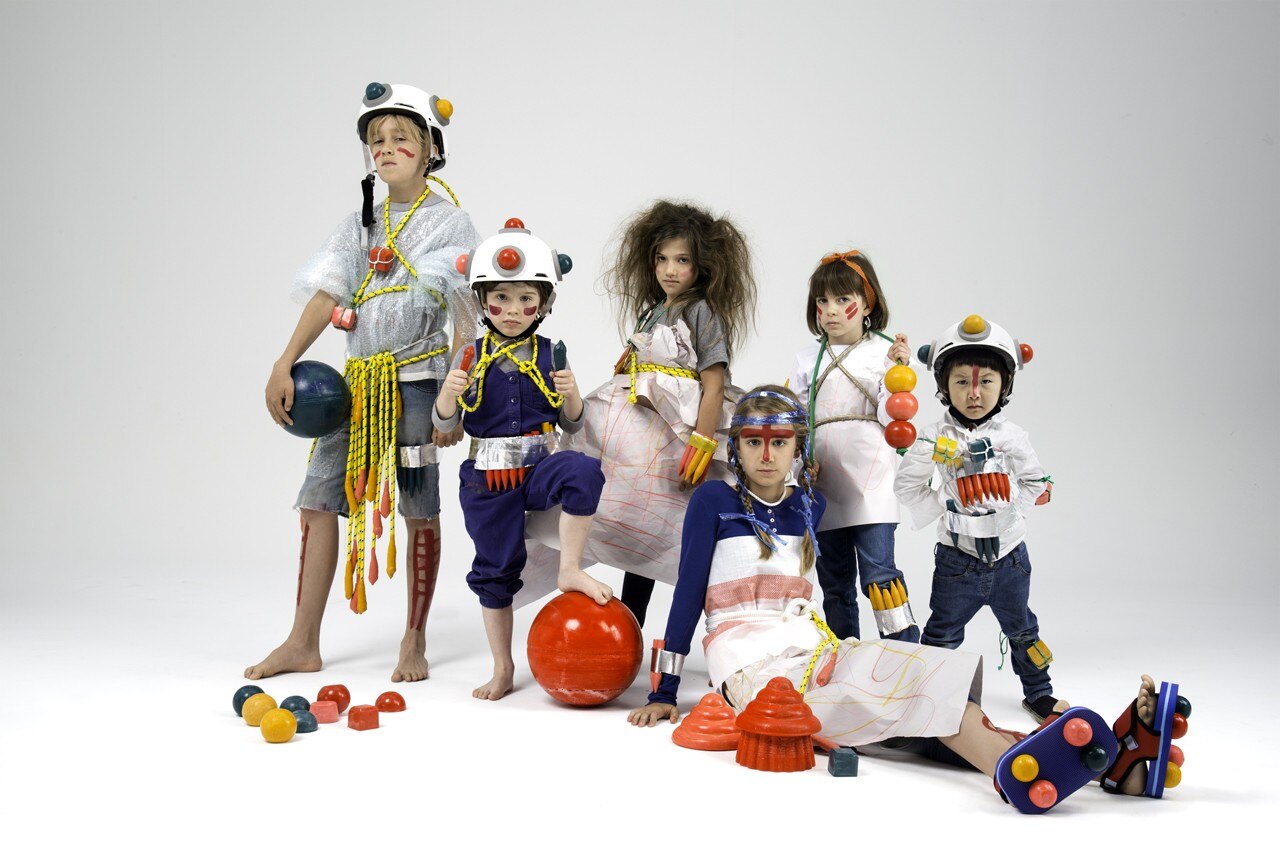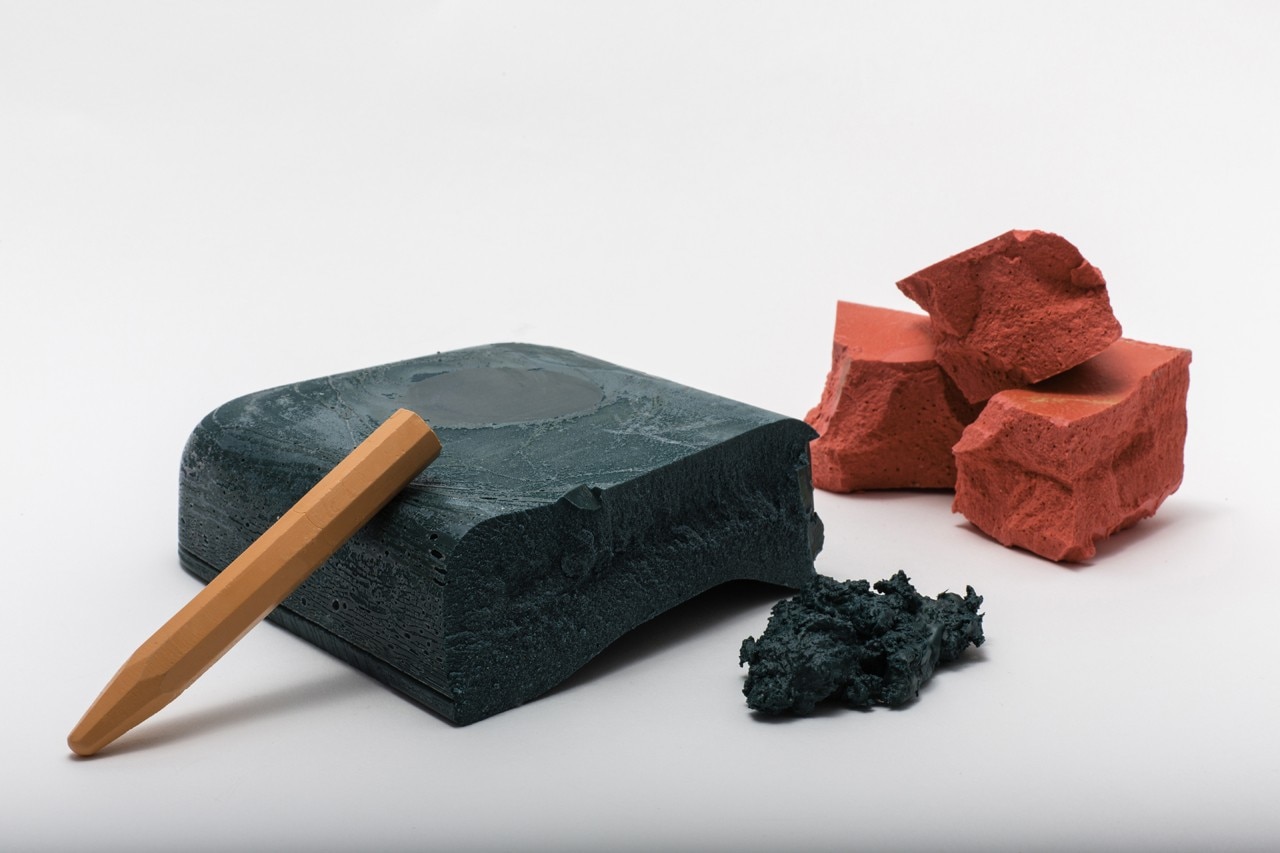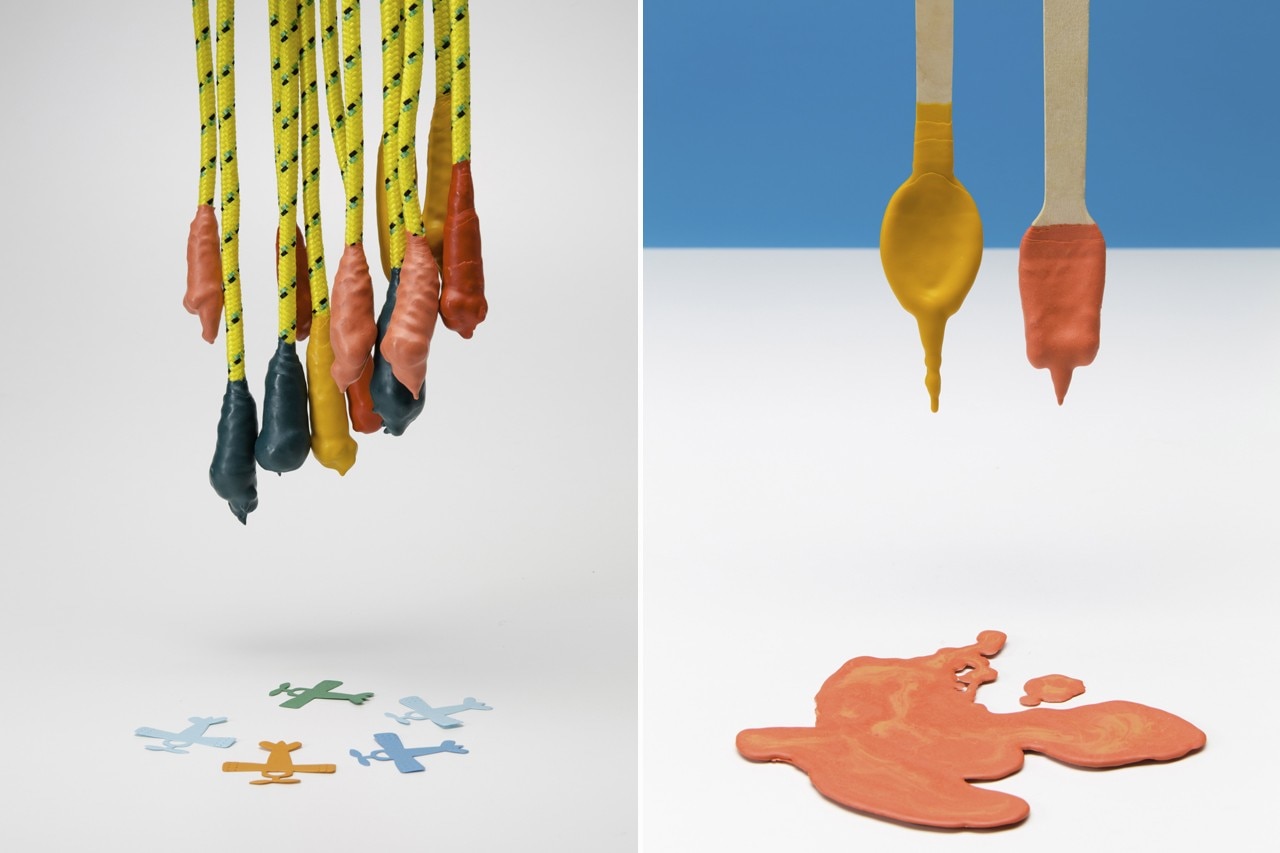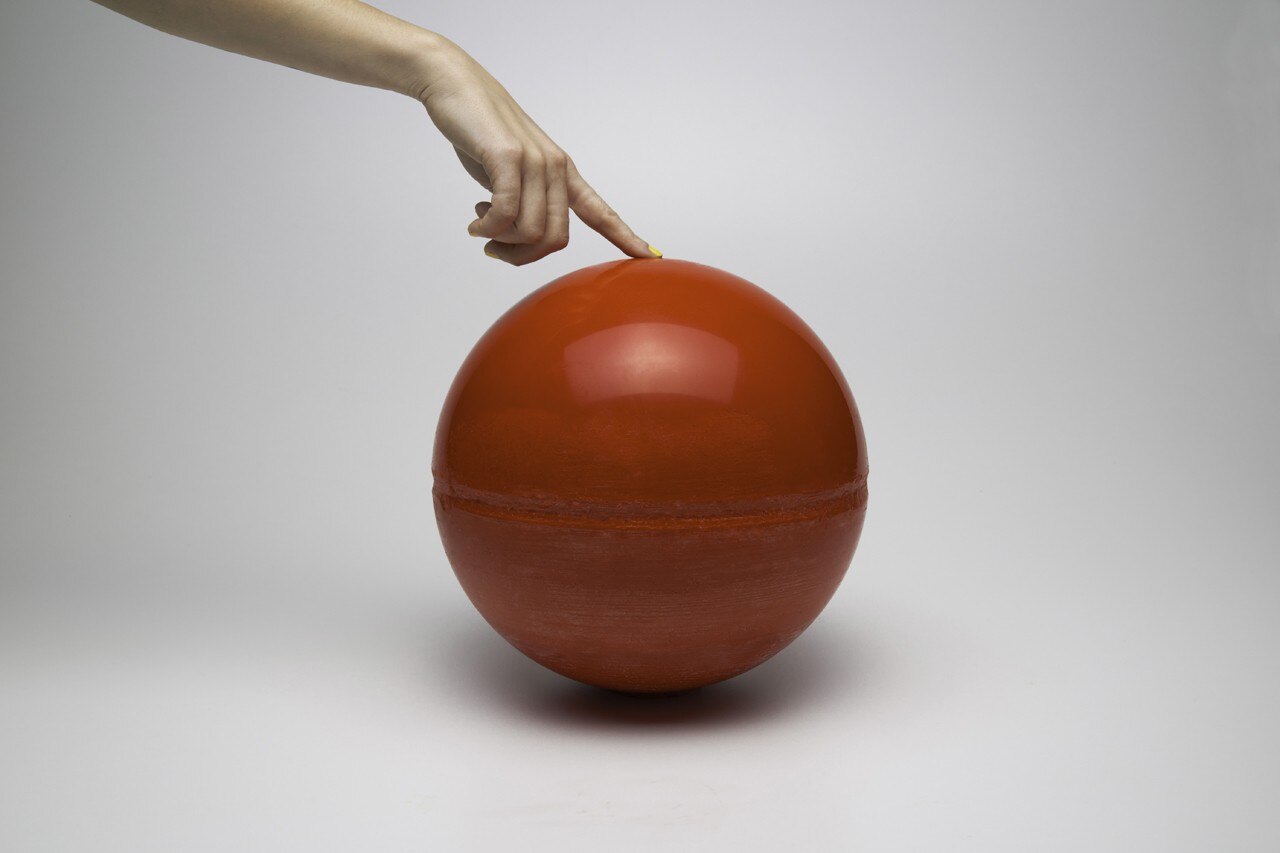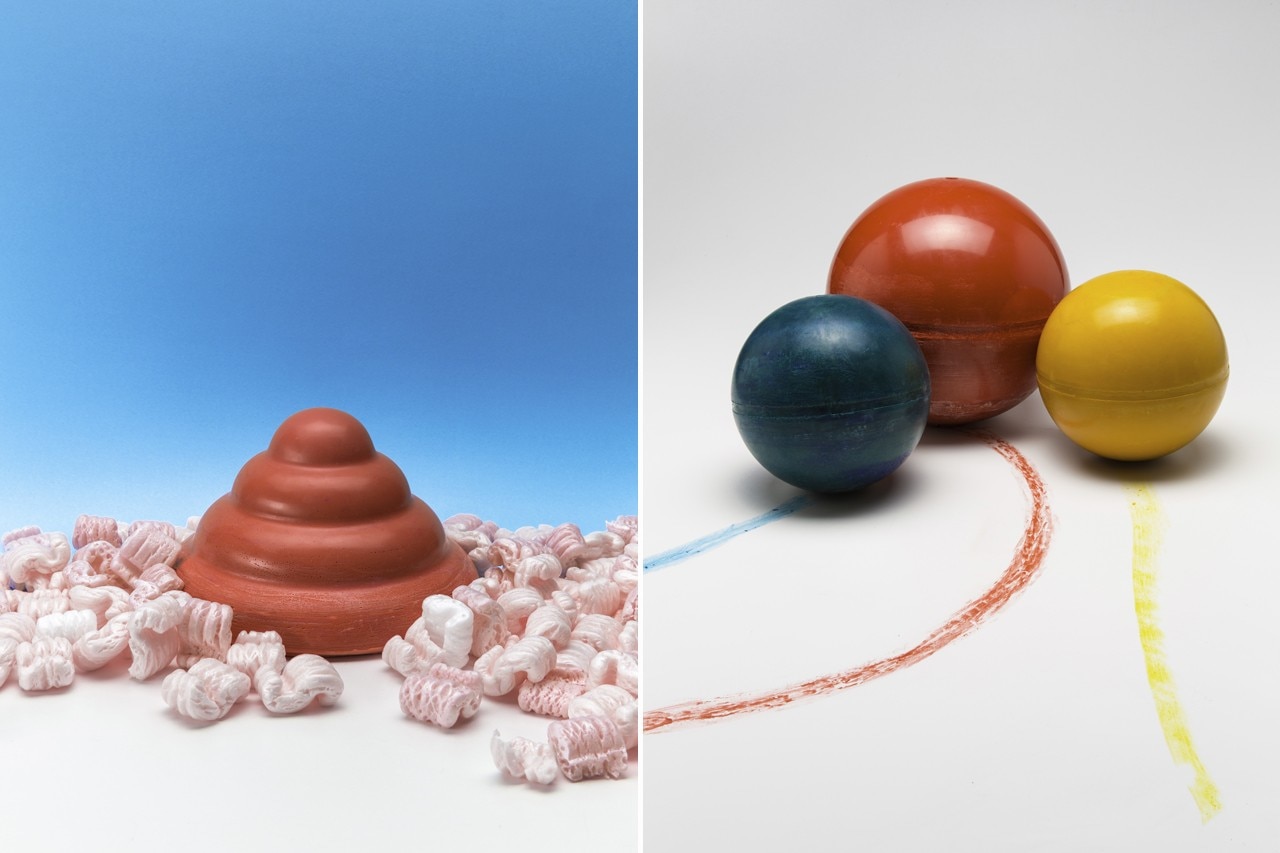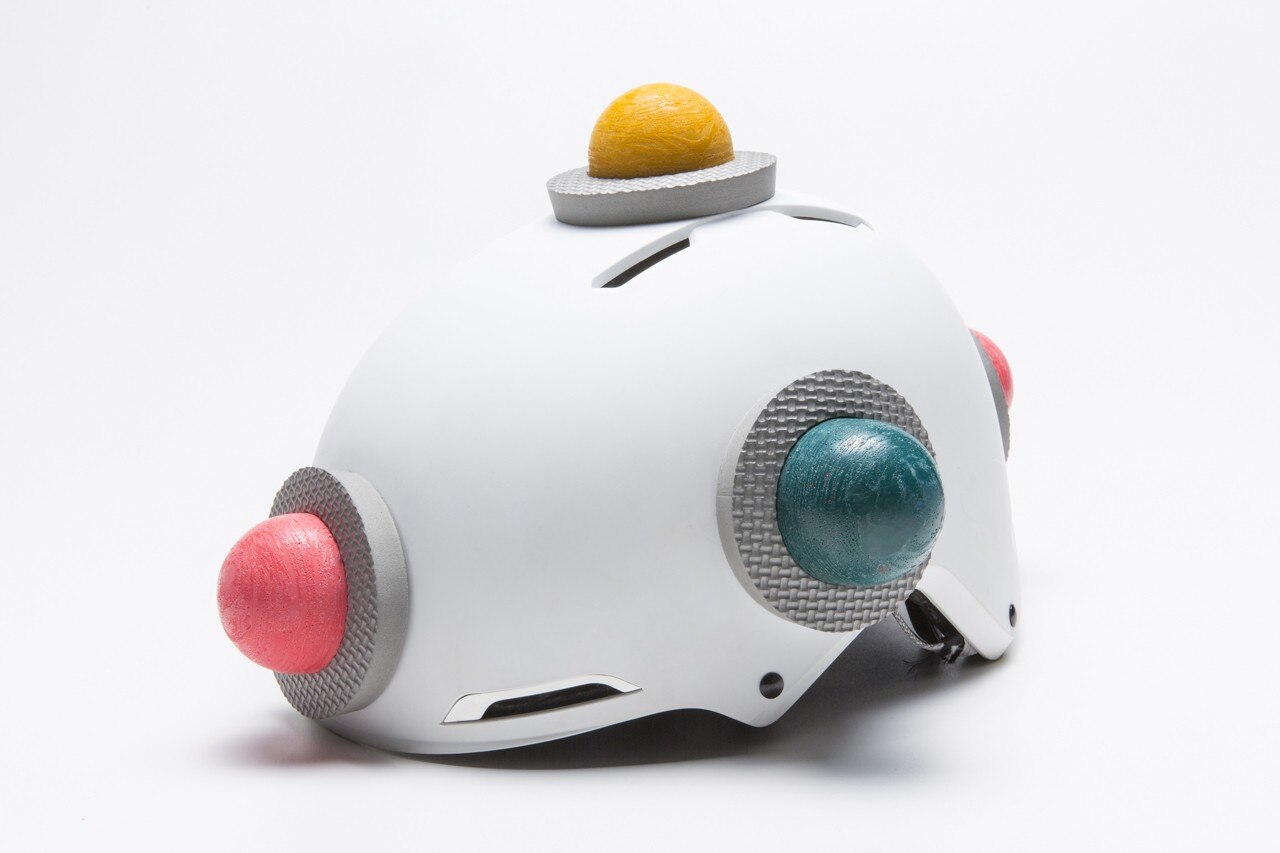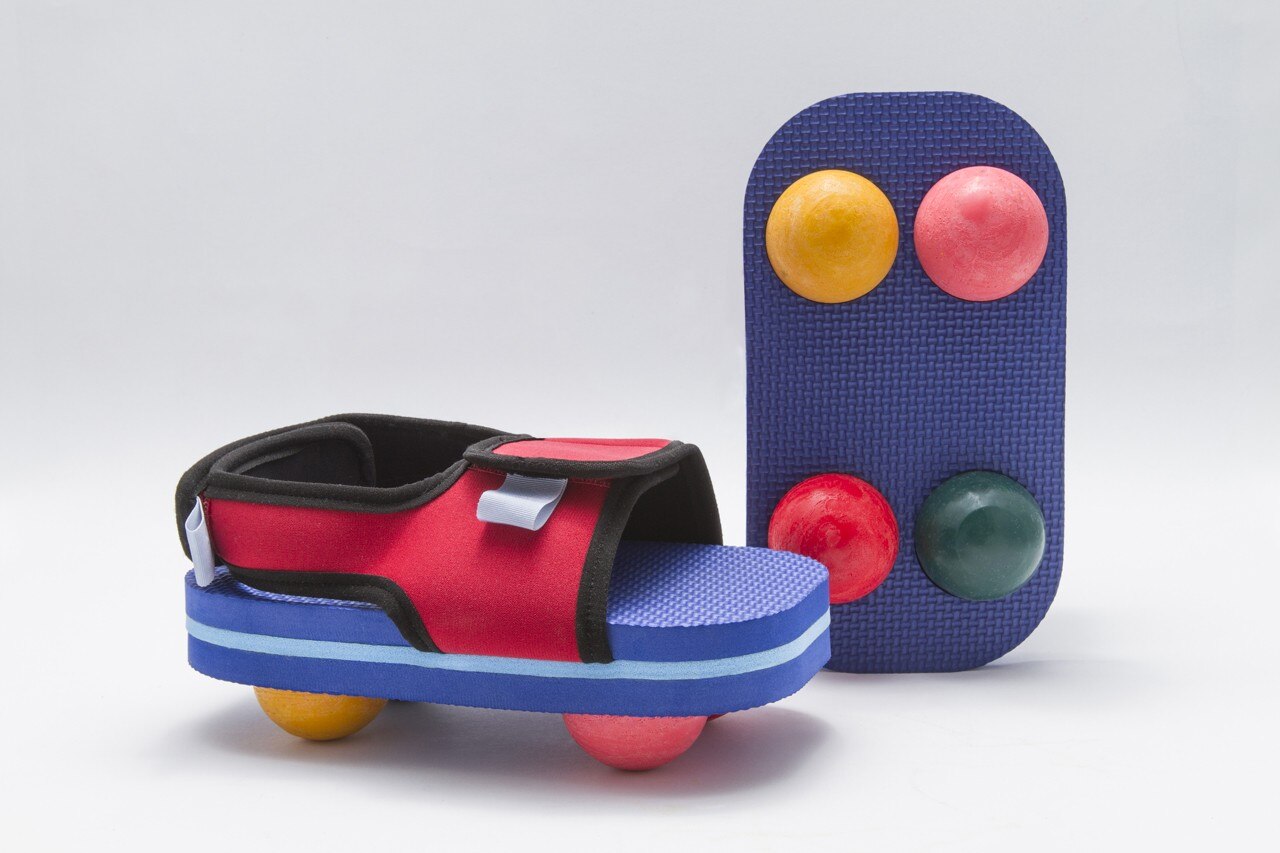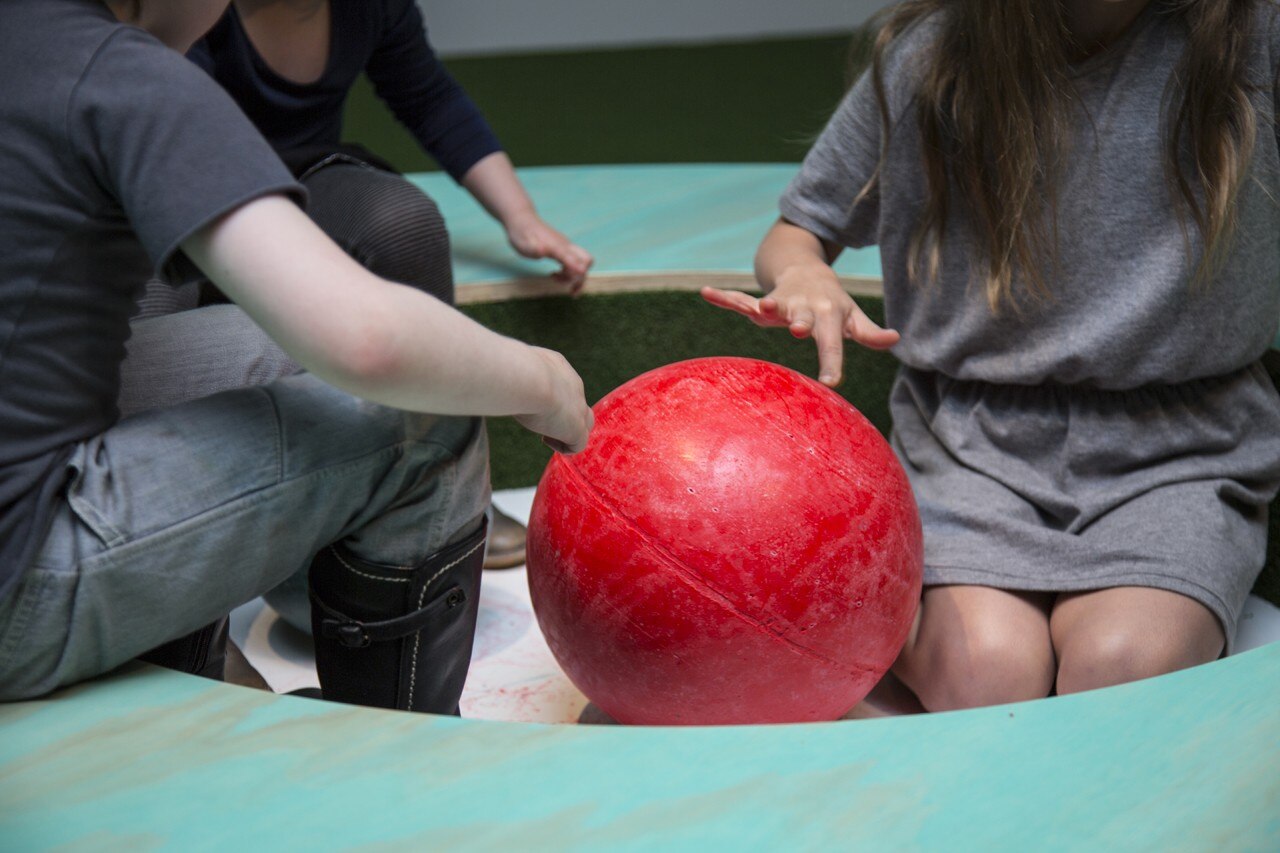 Mathery Studio, "Pastello: Draw Act", National Gallery of Victoria, Melbourne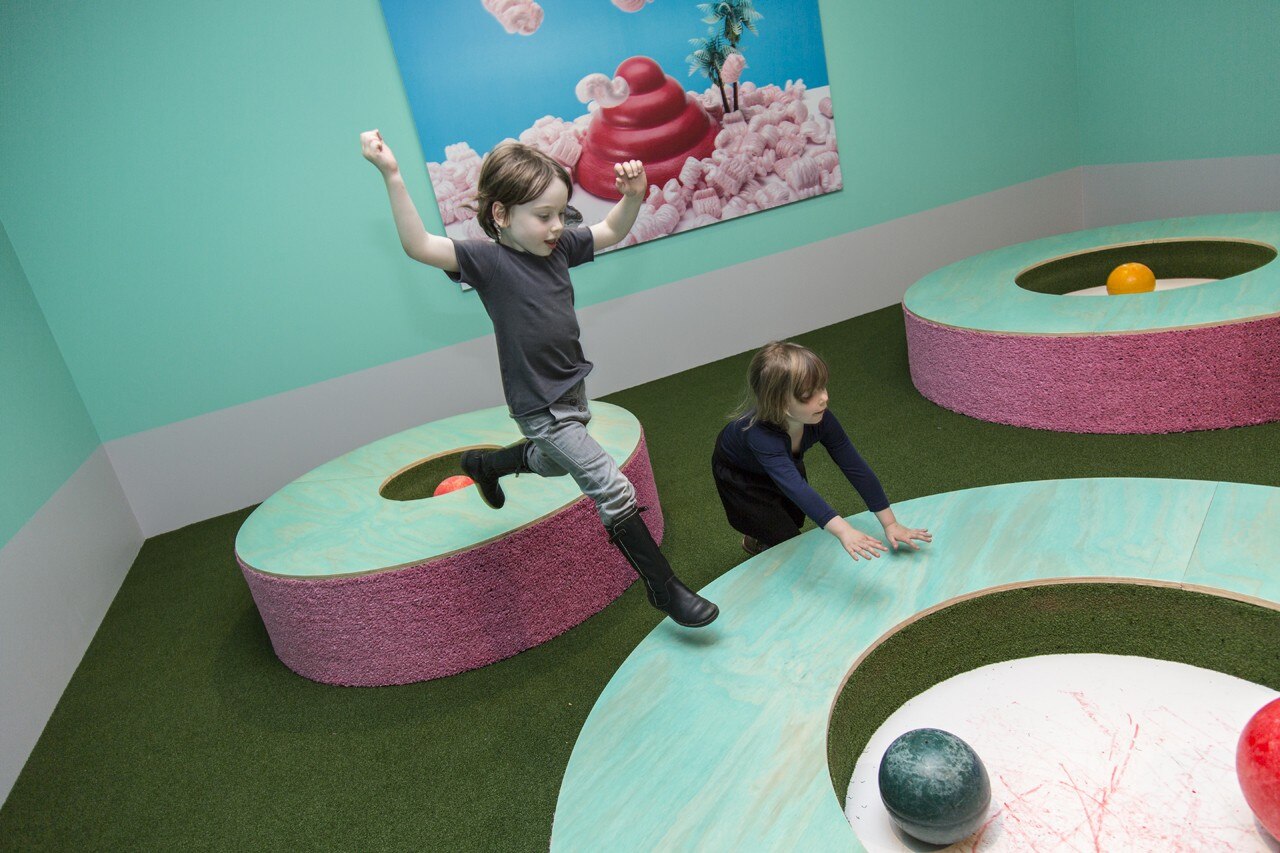 Mathery Studio, "Pastello: Draw Act", National Gallery of Victoria, Melbourne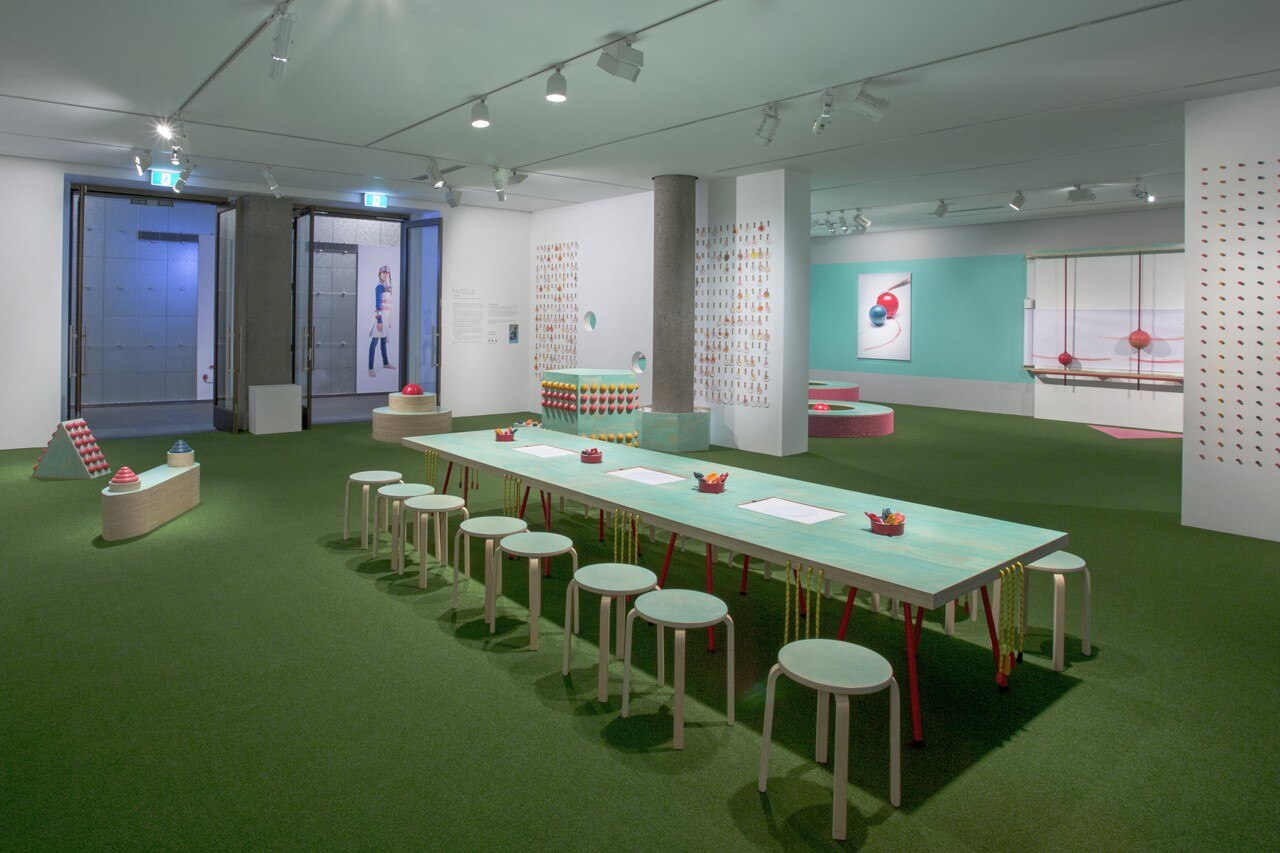 Mathery Studio, "Pastello: Draw Act", National Gallery of Victoria, Melbourne. Photo Tobias Titz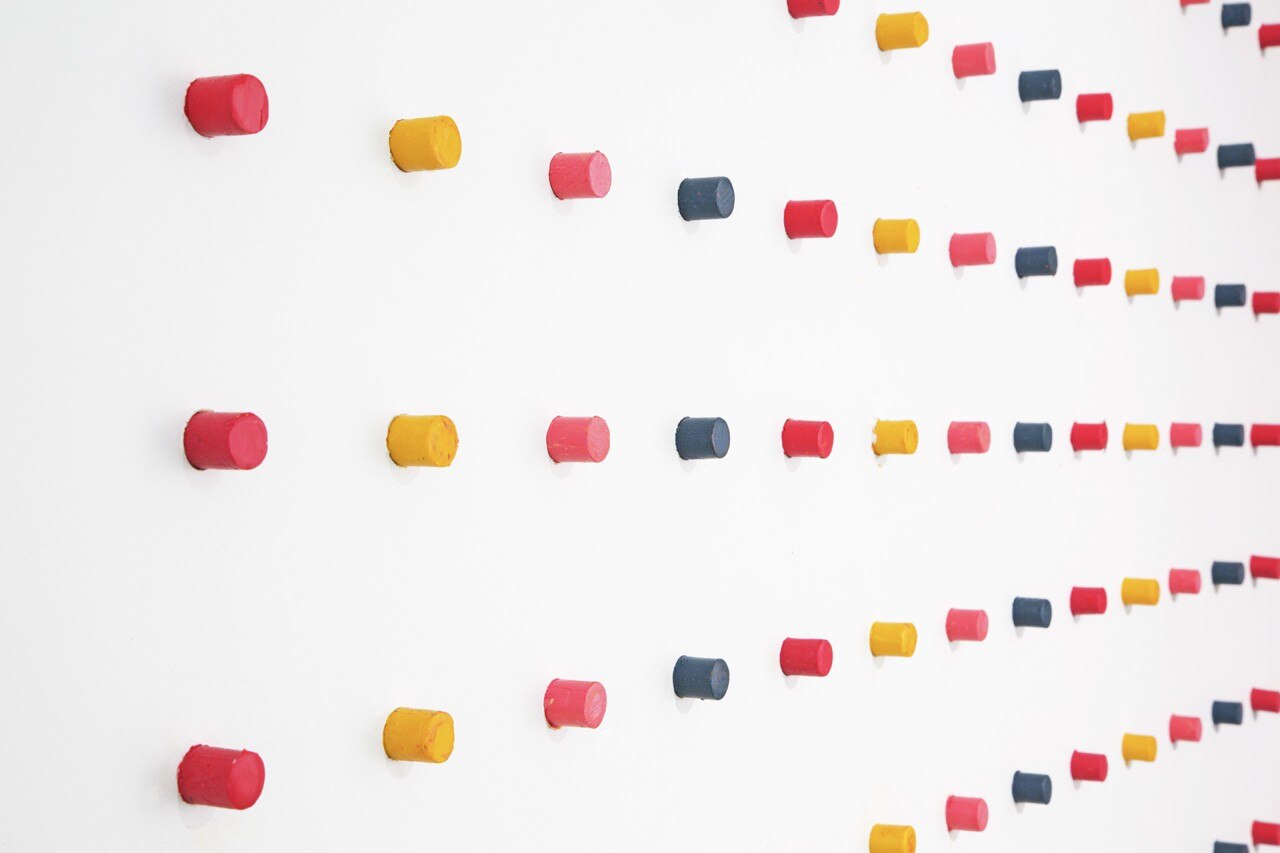 Mathery Studio, "Pastello: Draw Act", National Gallery of Victoria, Melbourne. Photo Tobias Titz
Mathery Studio, "Pastello: Draw Act", National Gallery of Victoria, Melbourne. Photo Tobias Titz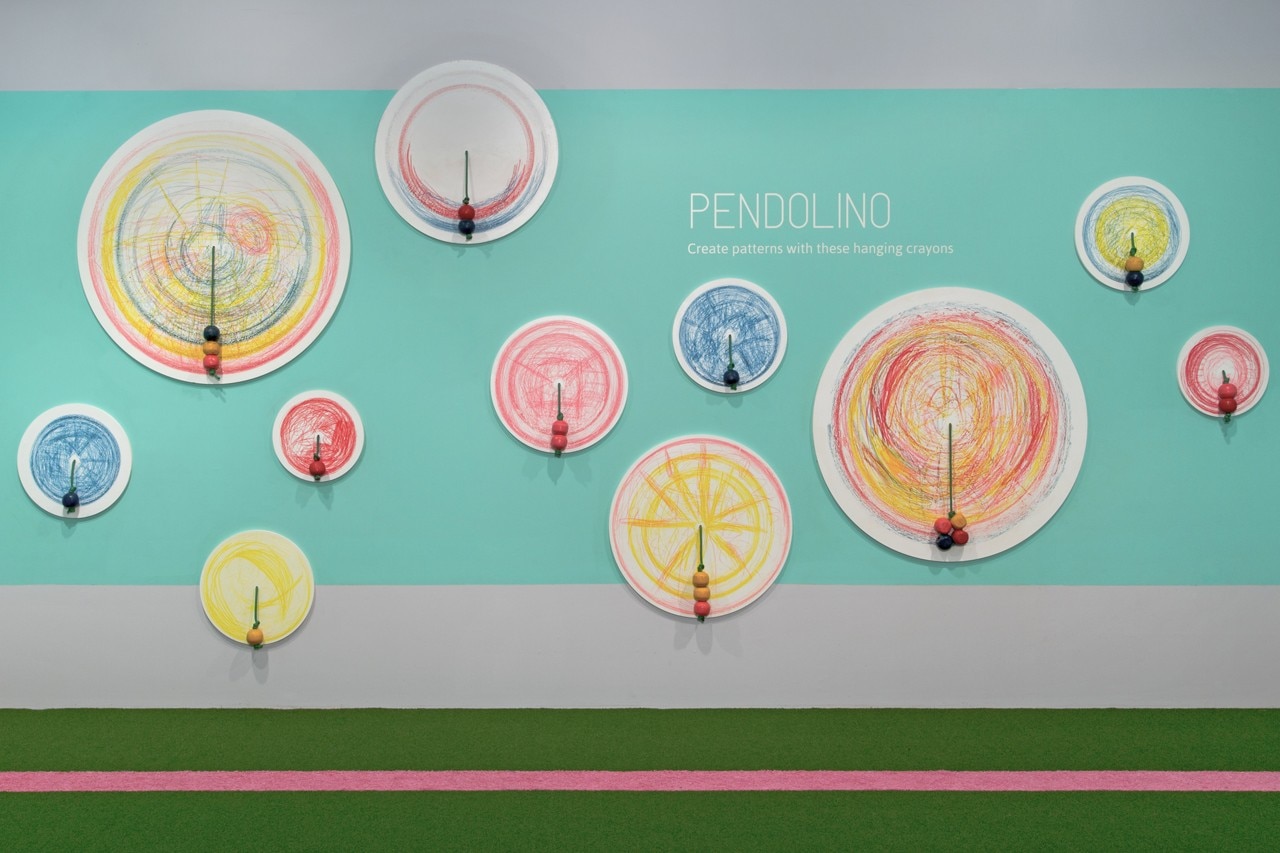 Mathery Studio, "Pastello: Draw Act", National Gallery of Victoria, Melbourne. Photo Tobias Titz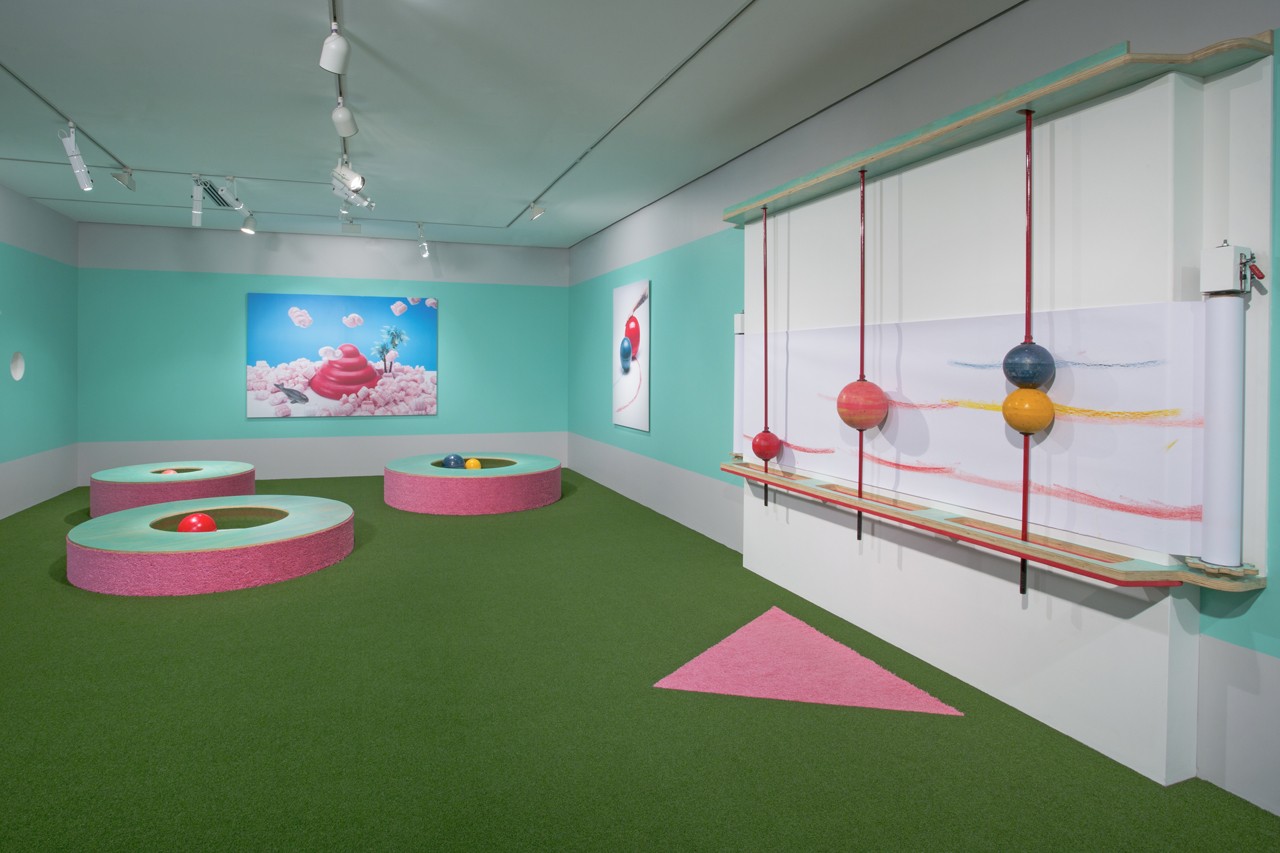 Mathery Studio, "Pastello: Draw Act", National Gallery of Victoria, Melbourne. Photo Tobias Titz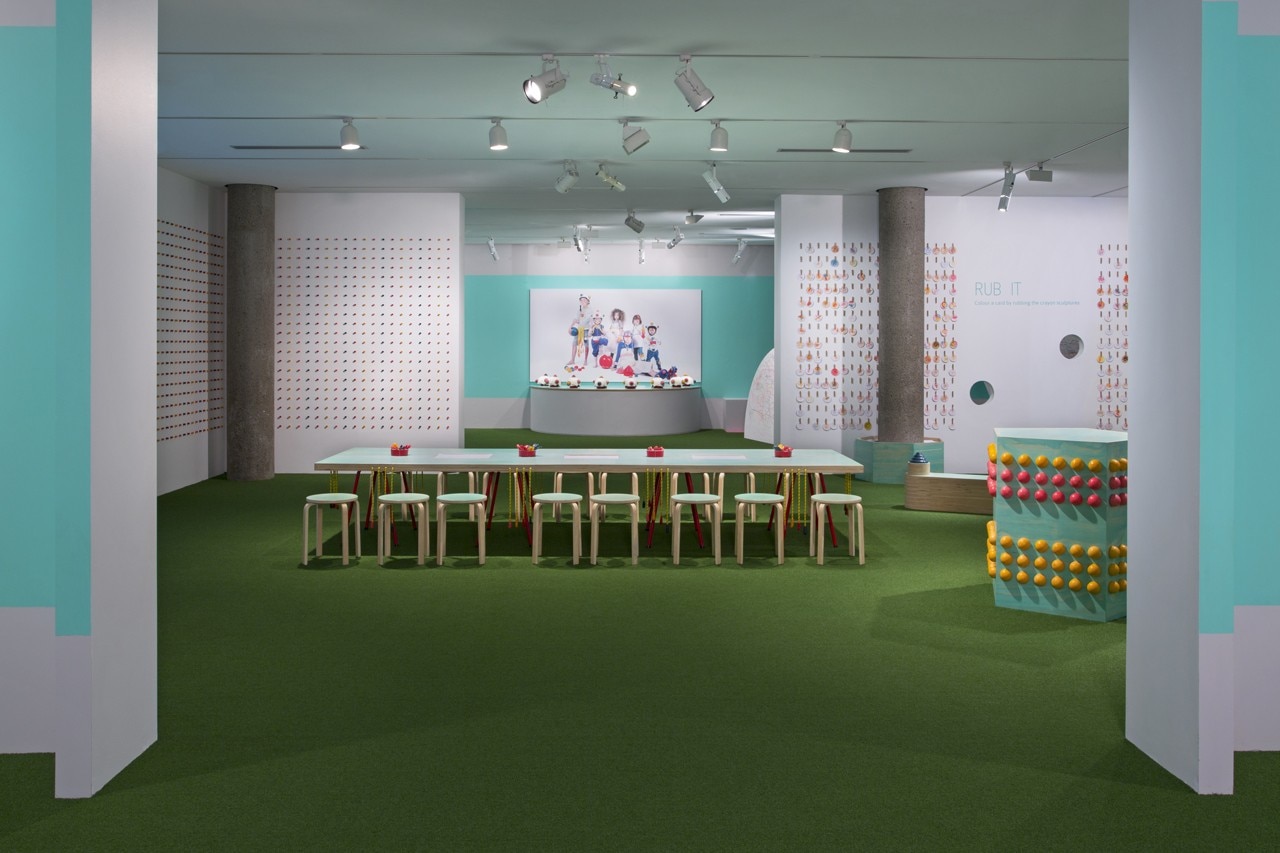 Mathery Studio, "Pastello: Draw Act", National Gallery of Victoria, Melbourne. Photo Tobias Titz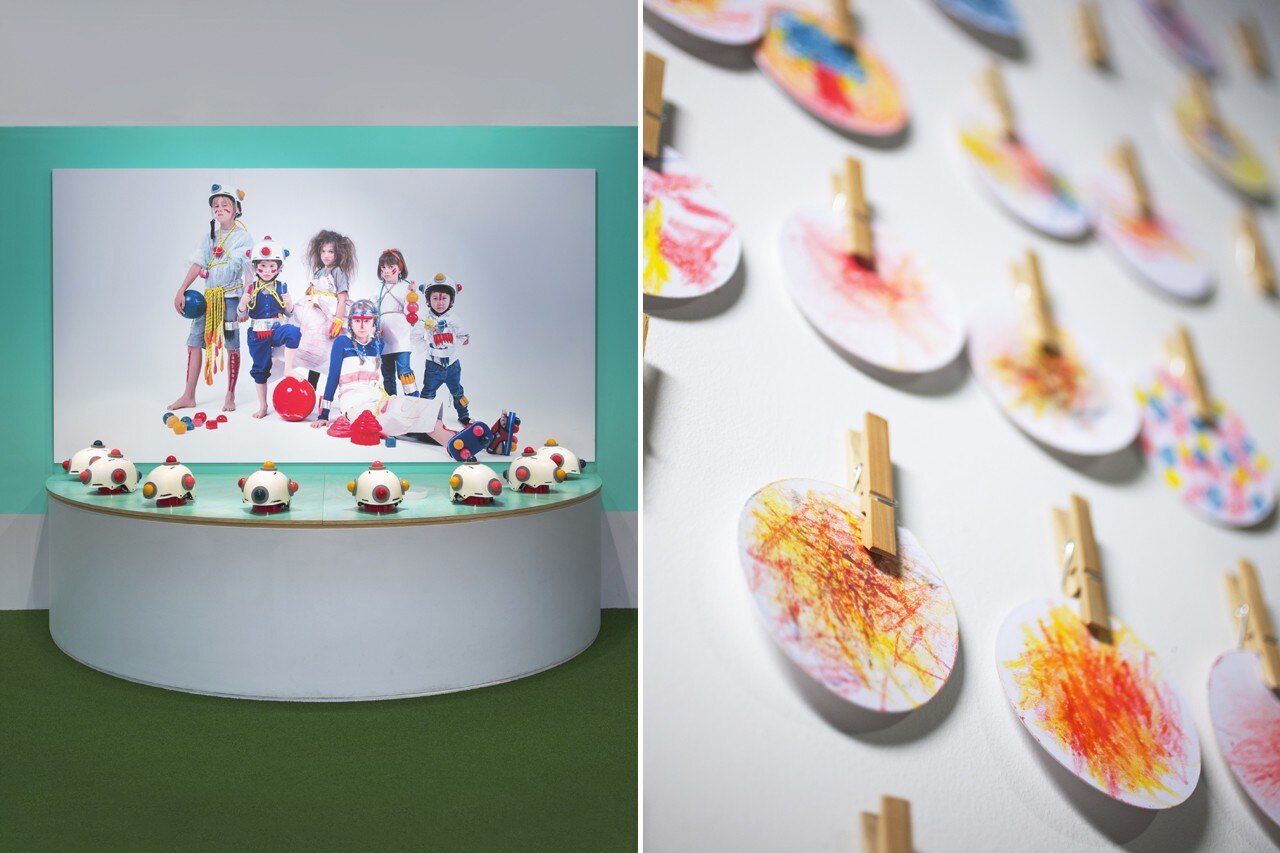 Mathery Studio, "Pastello: Draw Act", National Gallery of Victoria, Melbourne. Photo Tobias Titz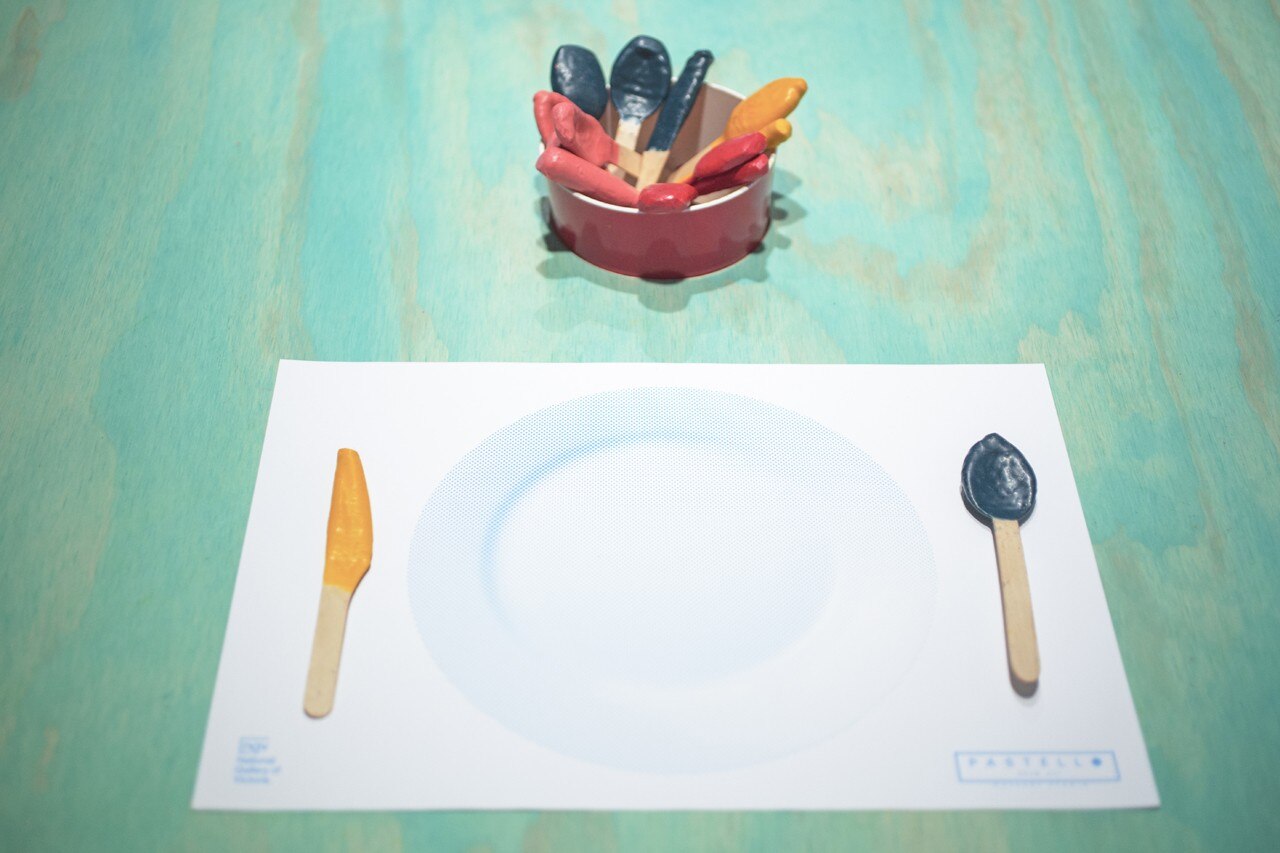 Mathery Studio, "Pastello: Draw Act", National Gallery of Victoria, Melbourne. Photo Tobias Titz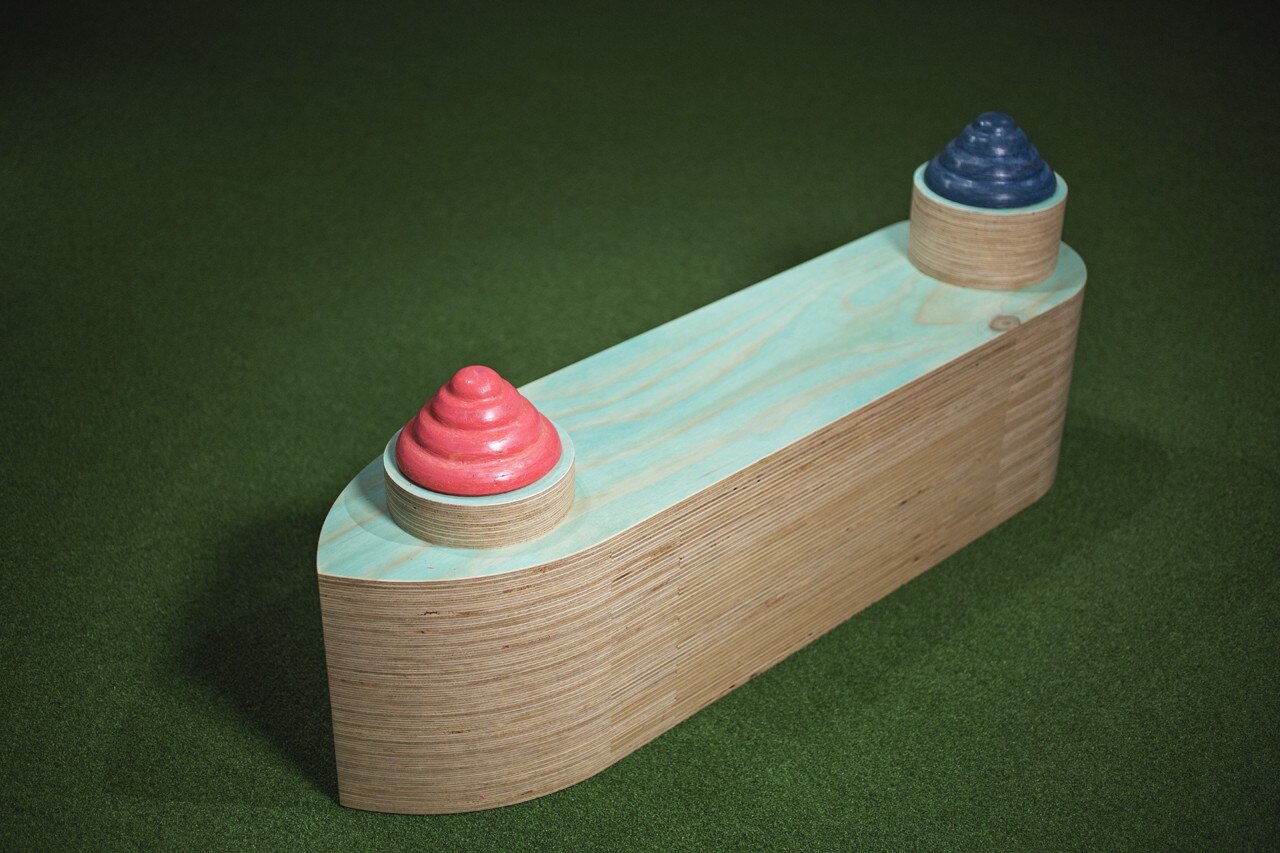 Mathery Studio, "Pastello: Draw Act", National Gallery of Victoria, Melbourne. Photo Tobias Titz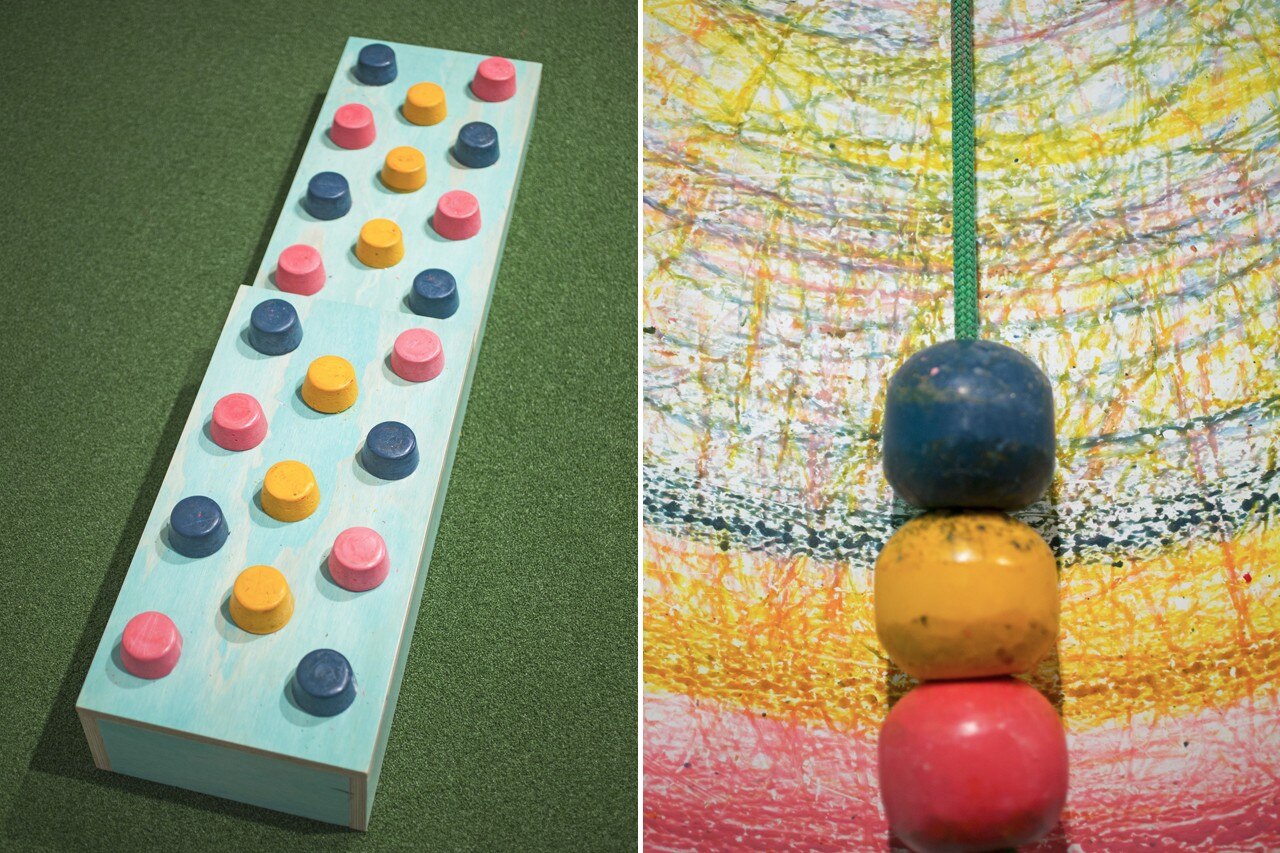 Mathery Studio, "Pastello: Draw Act", National Gallery of Victoria, Melbourne. Photo Tobias Titz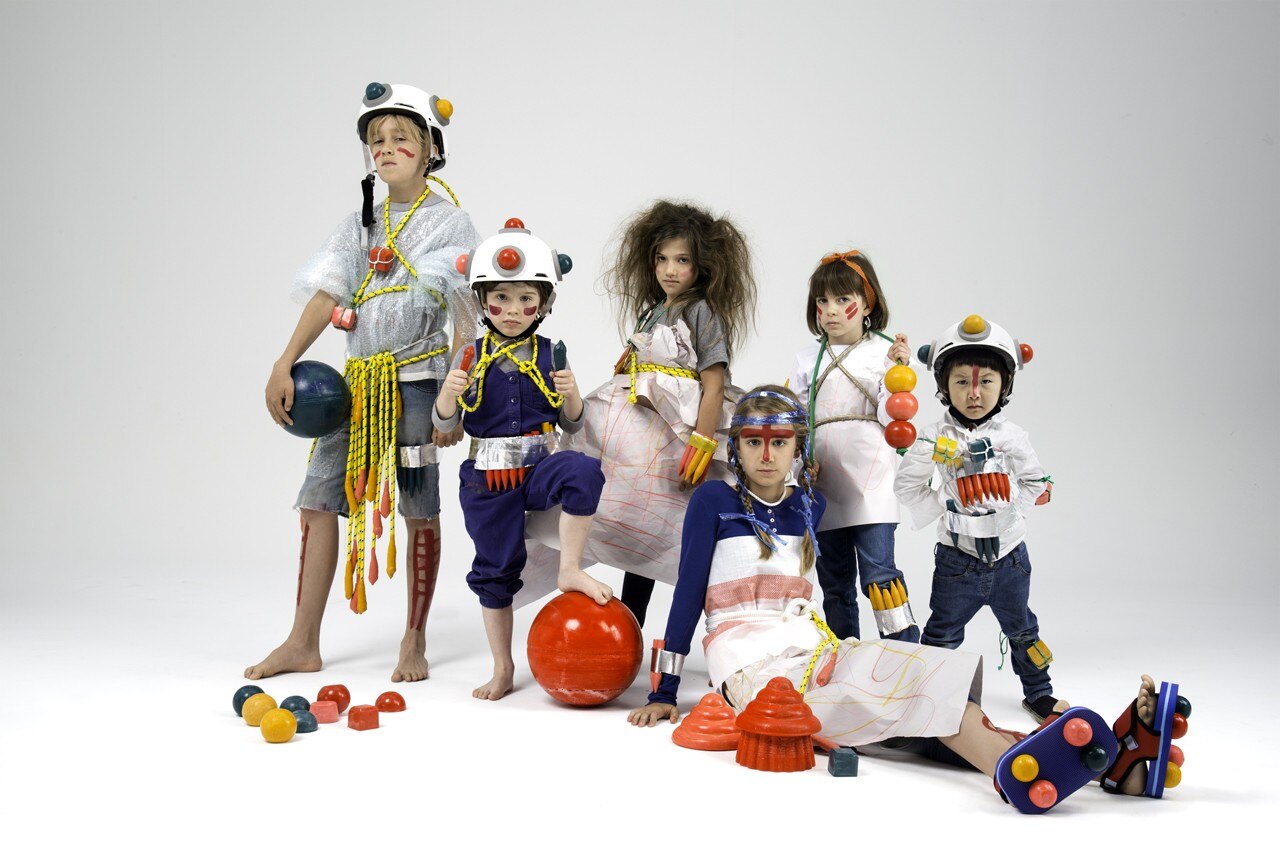 Mathery Studio, "Pastello: Draw Act", National Gallery of Victoria, Melbourne. Campaign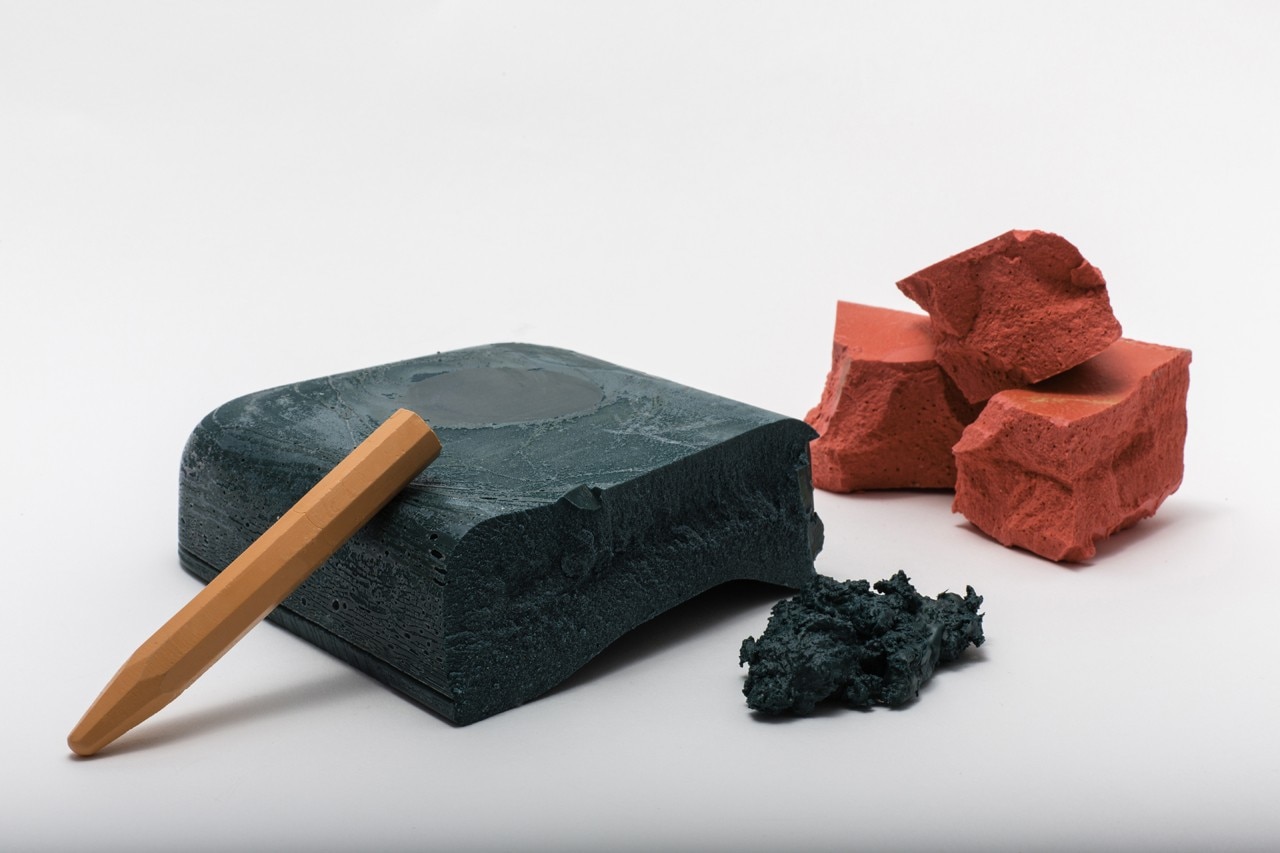 Mathery Studio, "Pastello: Draw Act", National Gallery of Victoria, Melbourne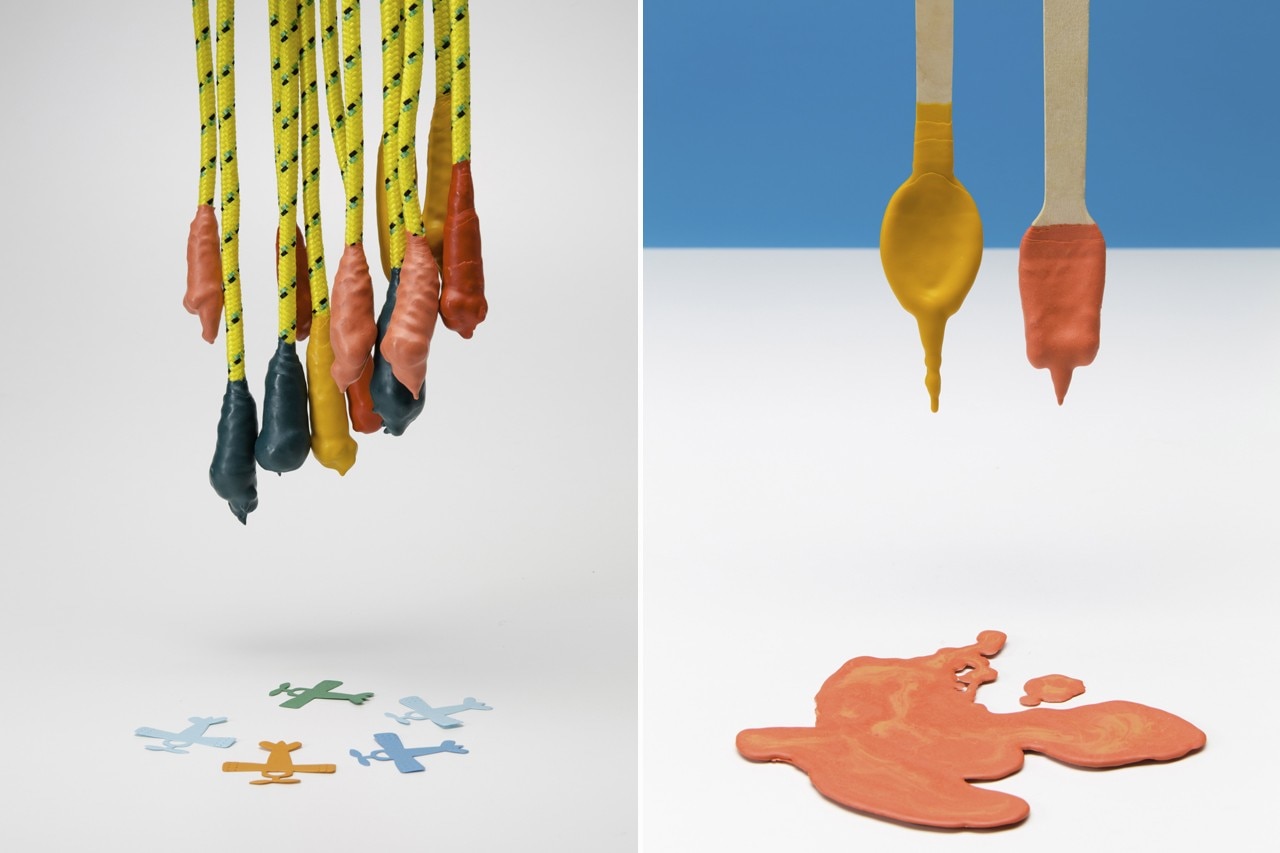 Mathery Studio, "Pastello: Draw Act", National Gallery of Victoria, Melbourne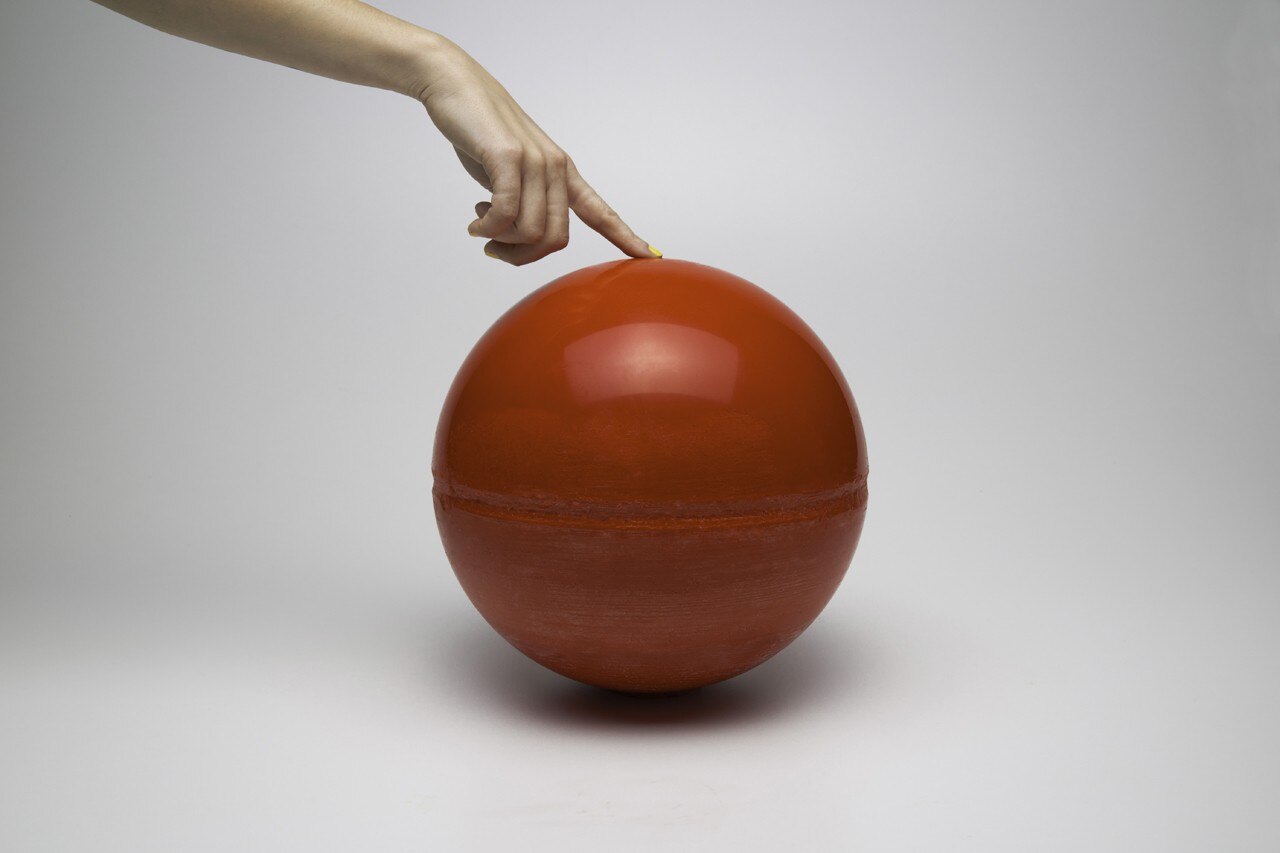 Mathery Studio, "Pastello: Draw Act", National Gallery of Victoria, Melbourne
Mathery Studio, "Pastello: Draw Act", National Gallery of Victoria, Melbourne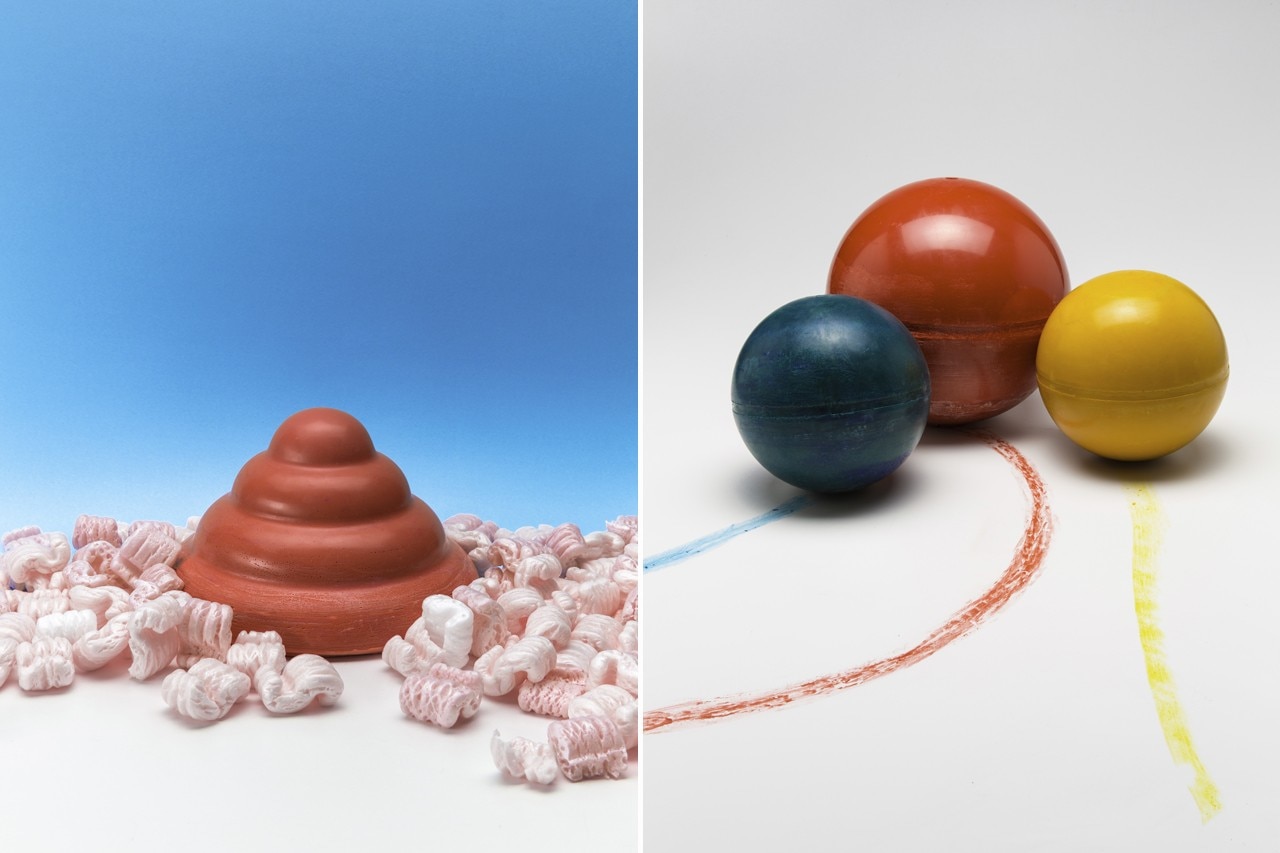 Mathery Studio, "Pastello: Draw Act", National Gallery of Victoria, Melbourne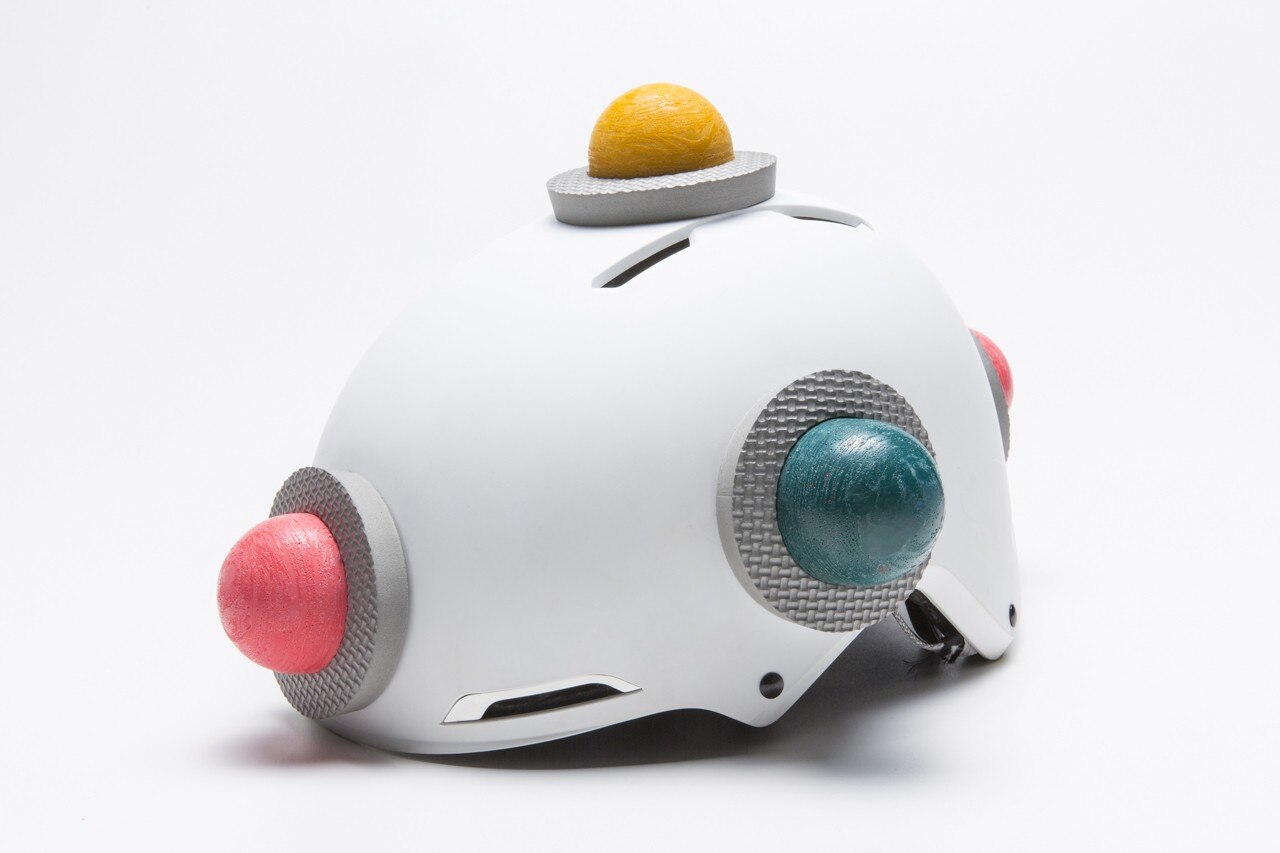 Mathery Studio, "Pastello: Draw Act", National Gallery of Victoria, Melbourne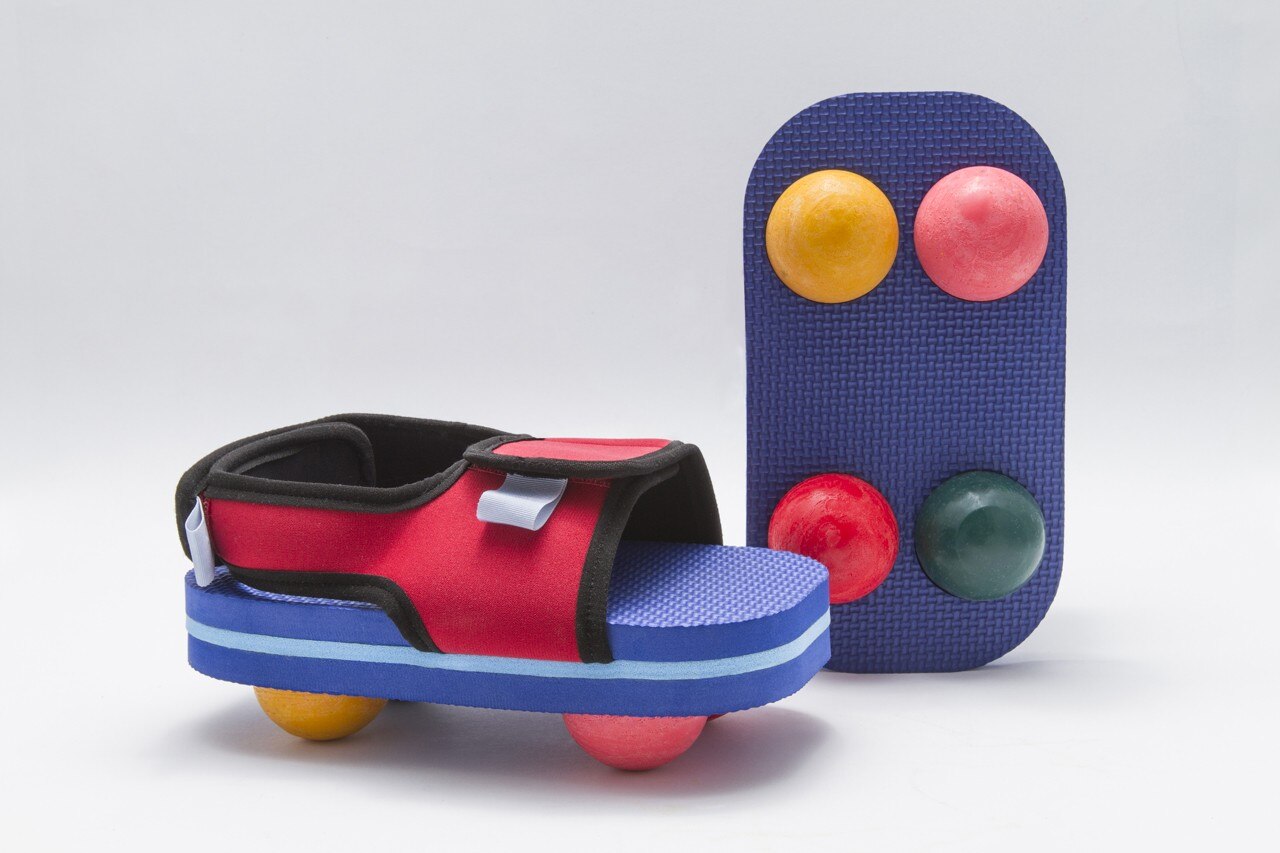 Mathery Studio, "Pastello: Draw Act", National Gallery of Victoria, Melbourne

until August 31, 2014
Mathery Studio
Pastello: Draw Act
National Gallery of Victoria
180 St Kilda Road, Melbourne

Designers: Erika Zorzi & Matteo Sangalli of Mathery Studio
Curator: Ewan McEoin
Design Manager: Ingrid Rhule
Sound Artist: Alex Albrecht