Coca-Cola has updated its classic icon – the Heritage Glass – the modern interpretation of a Coca-Cola glass, designed by innovative designer Thomas Meyerhoffer. After the new release at Colette, the famous boutique in Paris, Coca-Cola has released its new icon in Tokyo, together with an art installation by architect/designer Emmanuelle Moureaux.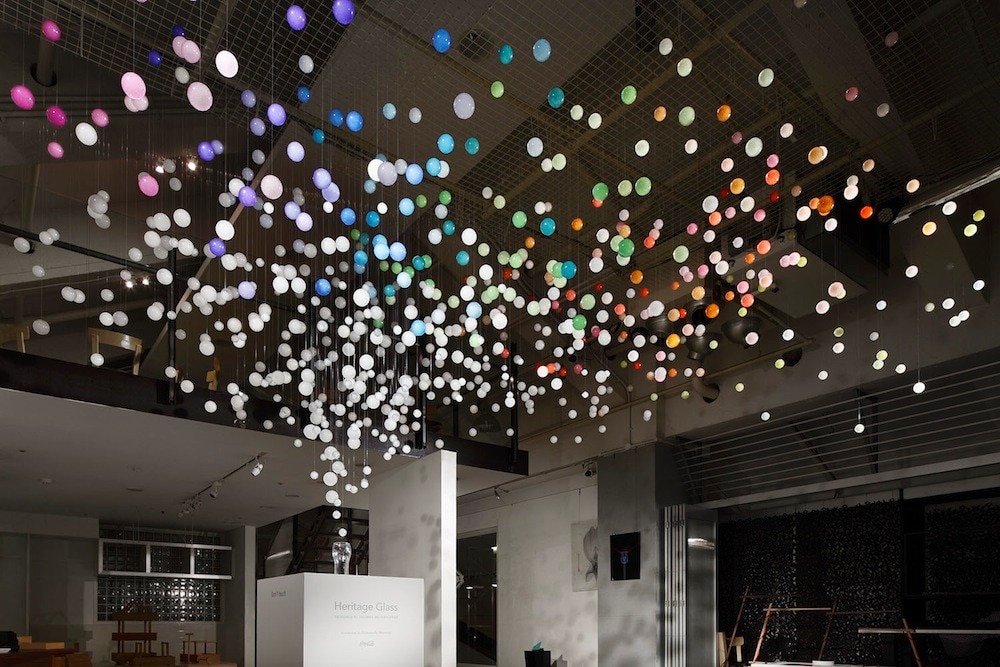 The installation Sparkling bubbles uses 800 acrylic transparent spheres bringing the experience of the bubbles and sparkles of freshly poured Coca-cola. Small air bubbles are locked inside in each sphere, which appears as if the bubbles are floating in the air.
These spheres are dyed in delicate shades of 34 different colors chosen specially for this installation.
French architect and designer residing in Tokyo since 1996. She established emmanuelle moureaux architecture + design in 2003. Known for her technique handling colours as space makers, and for her unique colour scheming. She designs architecture, interior, furniture and products. Associate professor, Tohoku University of Art & Design.

Design event : Any Tokyo 2013
Location : Aoyama CI – Plaza (Tokyo)
Date : 26.10.2013 – 4.11.2013