Sometimes, the location says it all. Operae is a festival of independent and self-produced design organised by BOLD now in its fourth year and this year's stage was set in the immense (7,000+ sqm) industrial cathedral of the Officine Grandi Riparazioni in Turin.
From 11 to 13 October, right in the heart of the Piedmontese capital and beside the Polytechnic, huge aisles  that, until the 19th century, housed the workshops that built and repaired locomotives and railway carriages, were transformed into a characterful exhibition design by Luca Macrì's /LAM.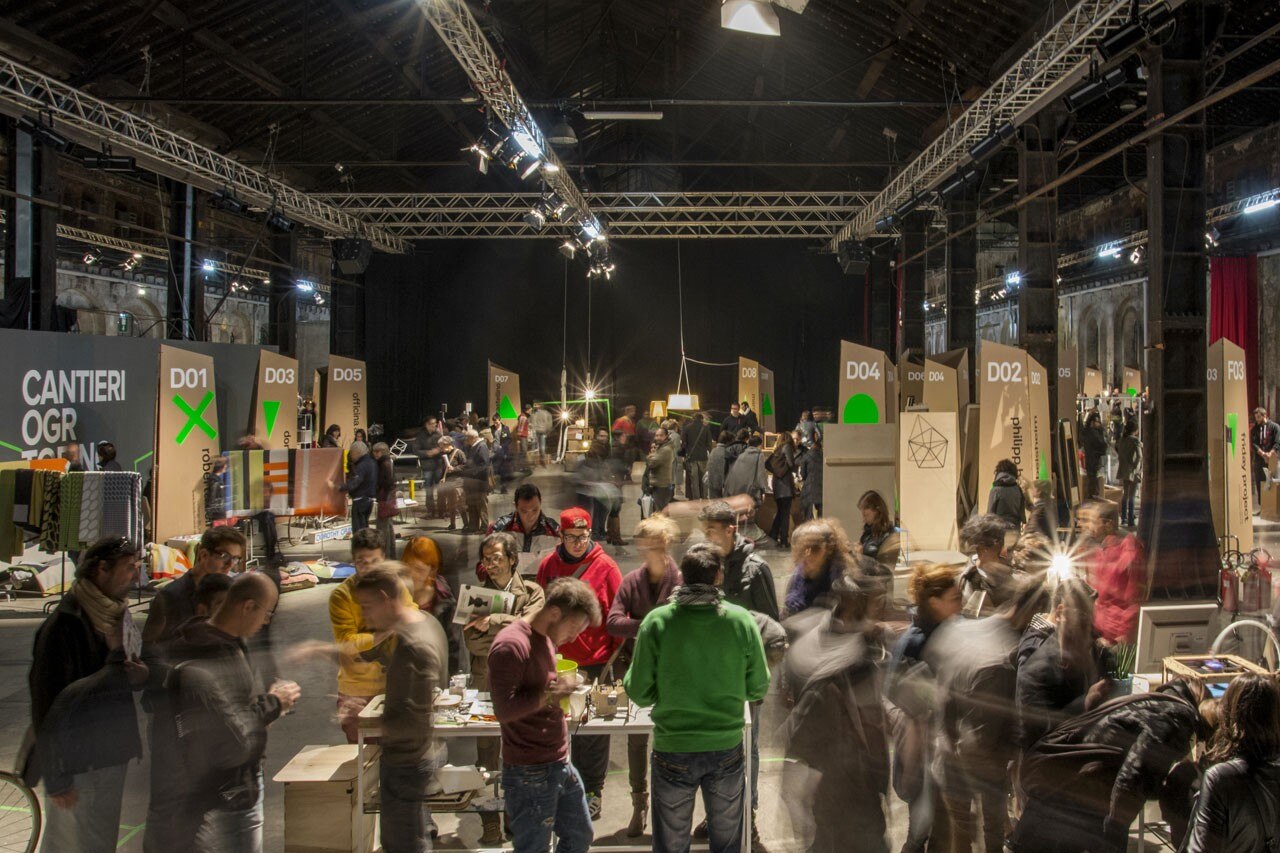 More than 70 exhibitors from Italy (Sicily, Puglia, Marche, Veneto, Emilia Romagna and Piedmont) but also all of Europe plus more than 18,000 visitors, expert and non-, confirmed its growing success year-on-year. Perhaps it is the current situation that is causing design to increasingly accept and question itself on its responsibilities as part of a nationwide entrepreneurial fabric that is in crisis, or it may simply be a love of the product that prompts many young people to try and try again, believe and eventually succeed every year.
On the other hand, Operae's positive results may stem primarily from its team's excellent organisation and a packed calendar of events, workshops and guests, including the designer Michele De Lucchi, the economist Stefano Micelli and the founder of the Droog Design collective Gijs Bakker. For the first time, Operae is also hosting Micro, an independent-publishing fair, OperaeGreen, exhibiting objects and projects for the creation and care of green spaces, and OperaeKids, a section given over entirely to children.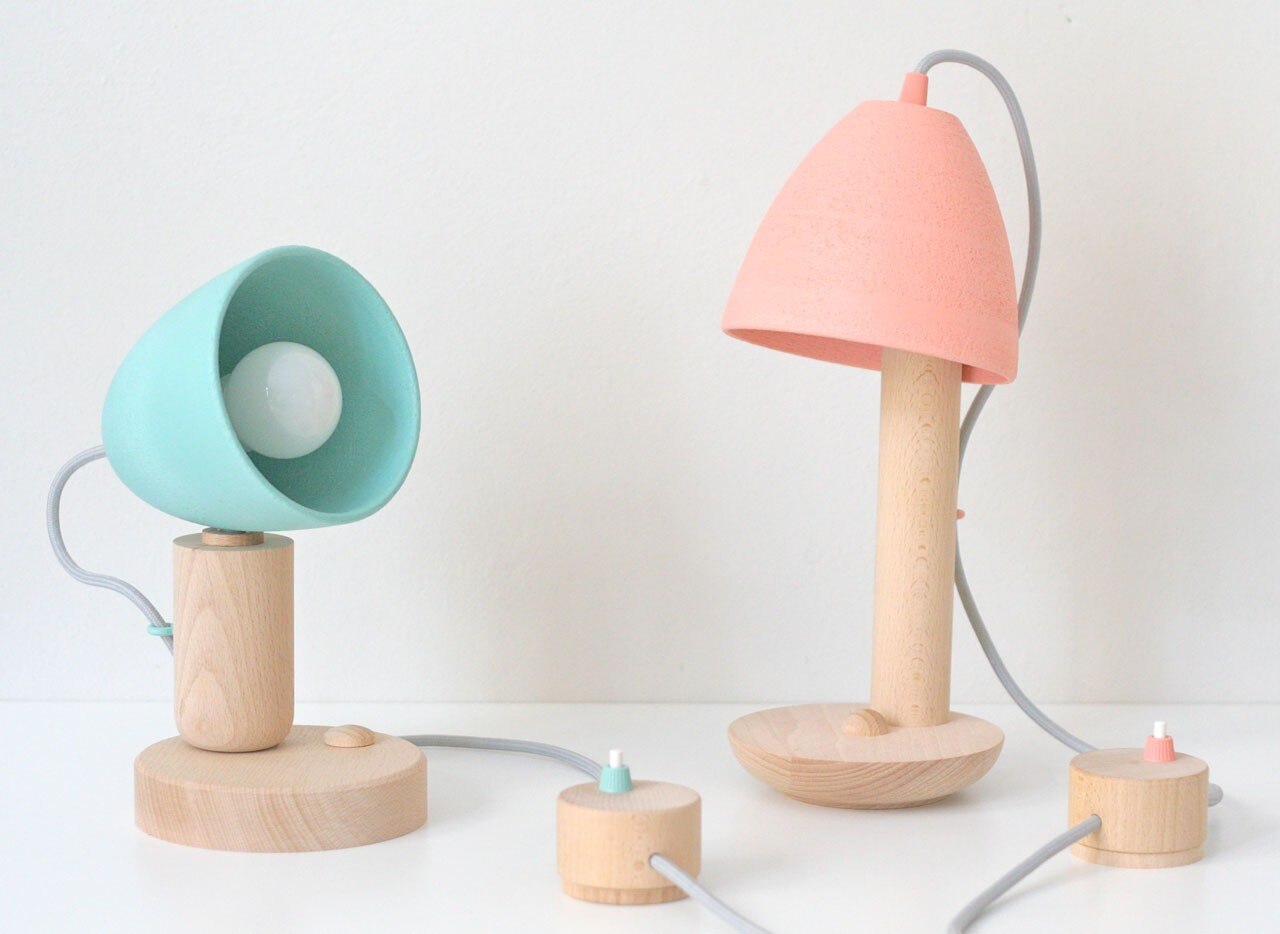 With an eye on tradition and the constant research and painstaking study of age-old techniques and materials, Federica Bubani presented a collection of objects that bring together ceramic, wood, metal and fabric. Bubani was born in 1981 and, when not at work in her Faenza studio where she produces ceramic works and pictures, she participates in exhibitions and festivals all over Europe. Her Lella table-lamp has a beech-wood base and ceramic diffuser, made of cold-treated white clay to highlight the material's texture. The electric cable is covered with a pale grey weave and the switch mounts are made of wood. These lamps come in peachy pink and pale blue, the colour of the Maldives sea.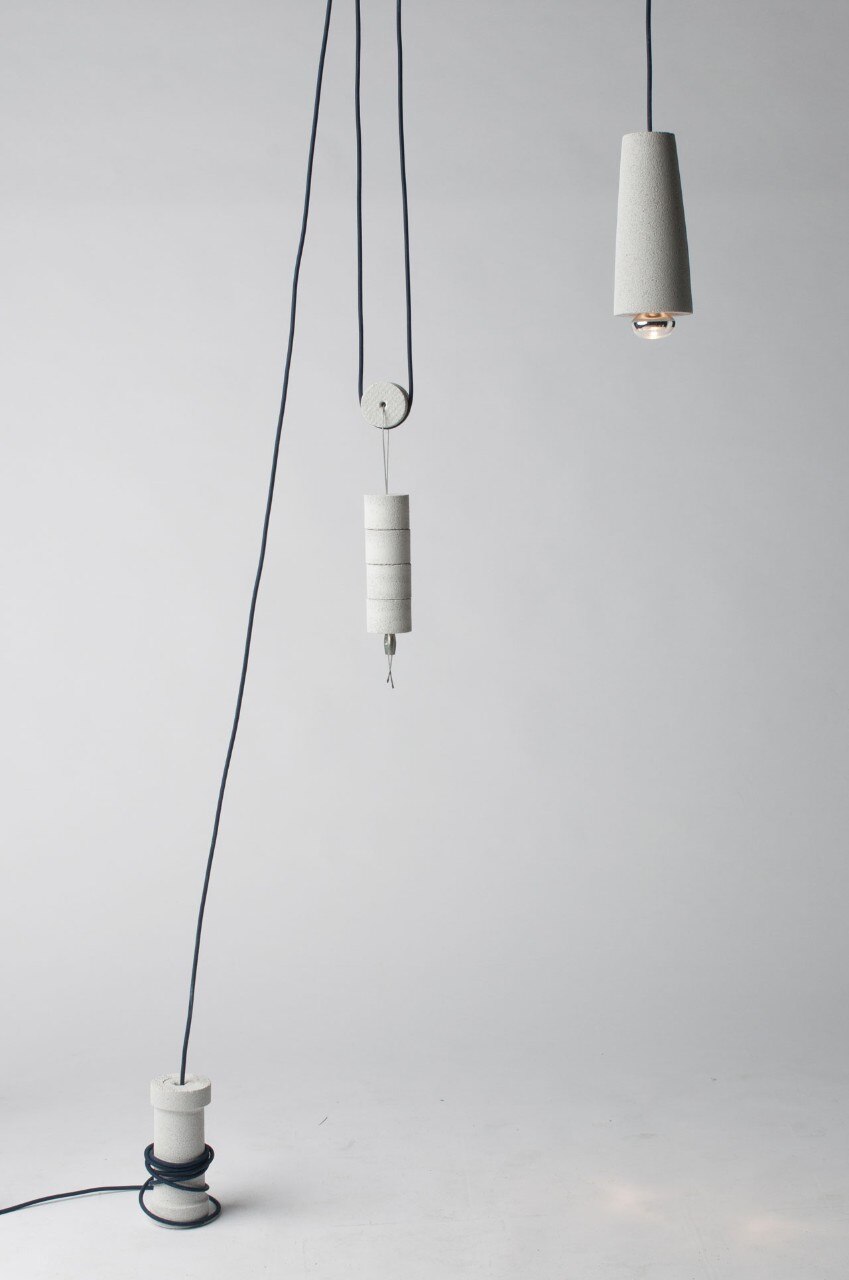 Graffe is a design studio for products and interiors founded in Milan by four designers whose paths crossed in the work world but also a production workshop that researches new uses for old materials, produces limited series and creates its own distribution network. In an Operae preview, Graffe presented the 30/70 lamp, its name indicating the ratio between the volumes of solid material and air in the autoclaved aerated concrete, a prefabricated building material used for the components. The pulley form and bond with the module's original aspect are an integral part of the project. The 30/70 lamp was shown as the first stage of a work in progress on concrete.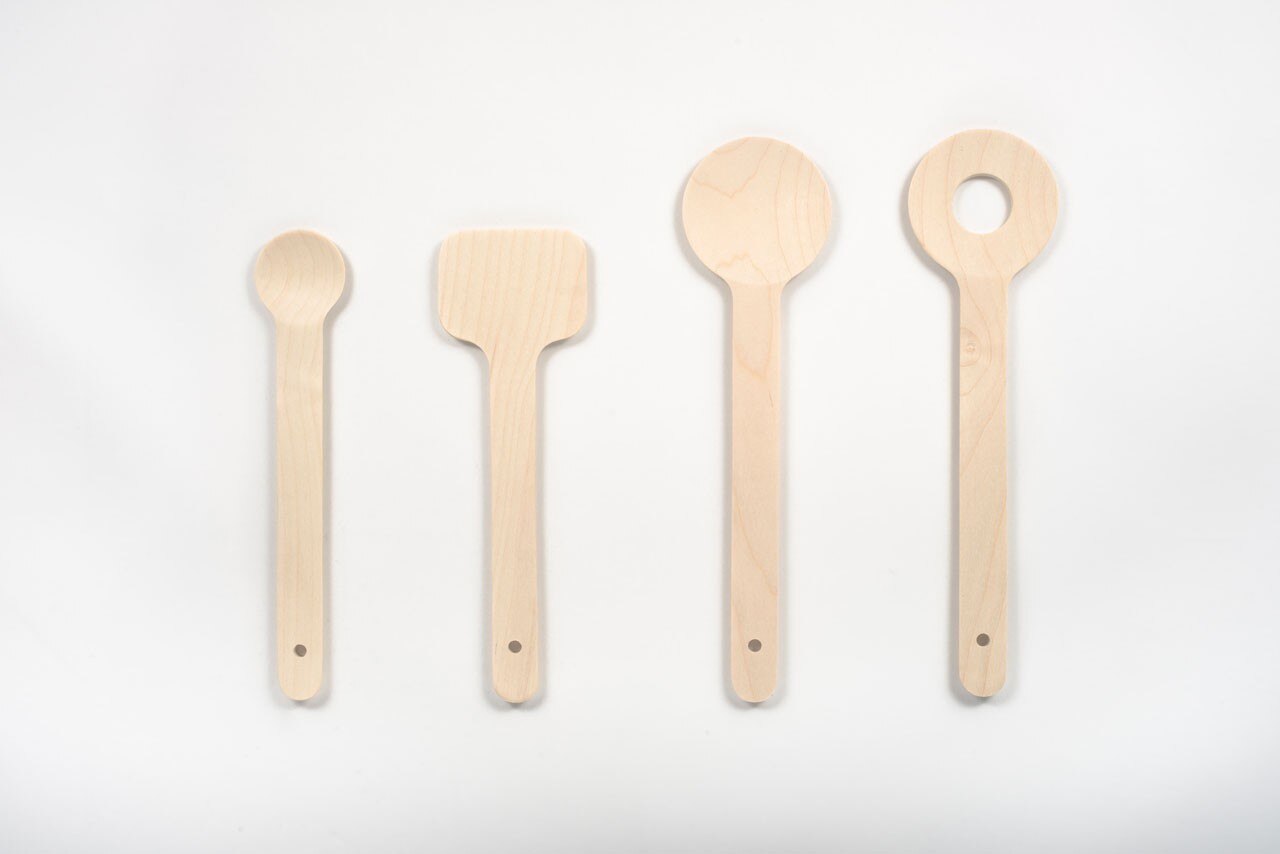 The Laboratorio 2729 design studio, established by Massimo Barbierato in Venice in 2007, presented Small Wooden Objects, a collection of objects for the table hand-made in maple and beech wood including a modular ash-wood fruit bowl that turns into a "racetrack" for fruit and doorstops that can be hung from the door handle and carry notes. An approach linked to respect and simplicity is manifest in the products but also in the studio's architectural design. In fact, its design for an indoor riding school in Asolo features a space that exploits steel and wood to frame the views – for people and horses both.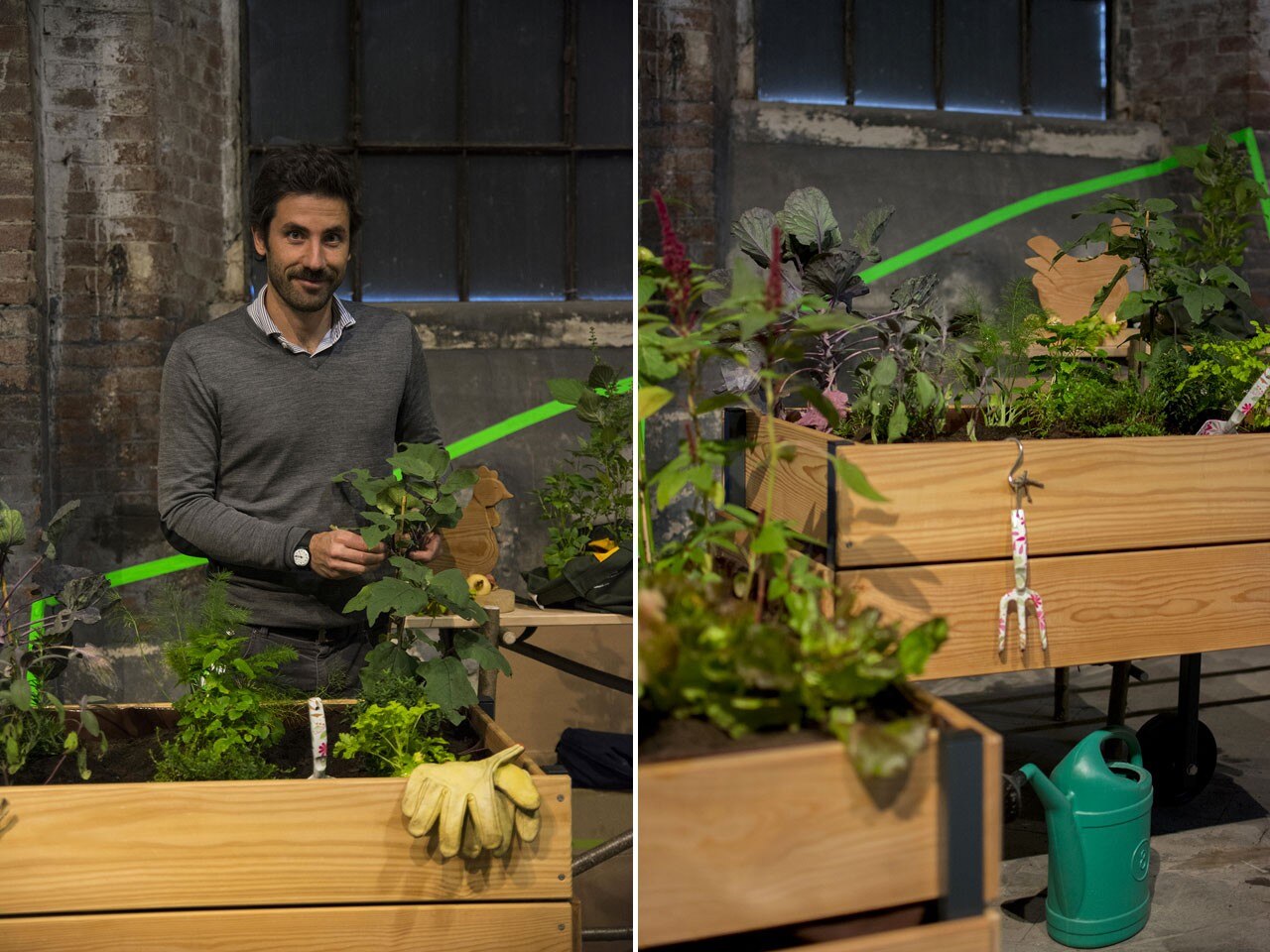 The OperaeGreen section, centred on green spaces, vegetable patches and gardening, presented a portable vegetable garden on four wheels called vegeTable and designed by the engineers Giacomo Borta and Filippo Burelli from Friuli. This modular solid-wood and steel system comes in two heights and allows people to grow vegetable gardens on their balconies and terraces, at work and in restaurants, schools and hospitals. Available online at the website, the vegeTable was thought up for people without a garden but who would love to grow their own food. Perfect for temporary installations, too, it recycles the excess water from the bag through two nozzles.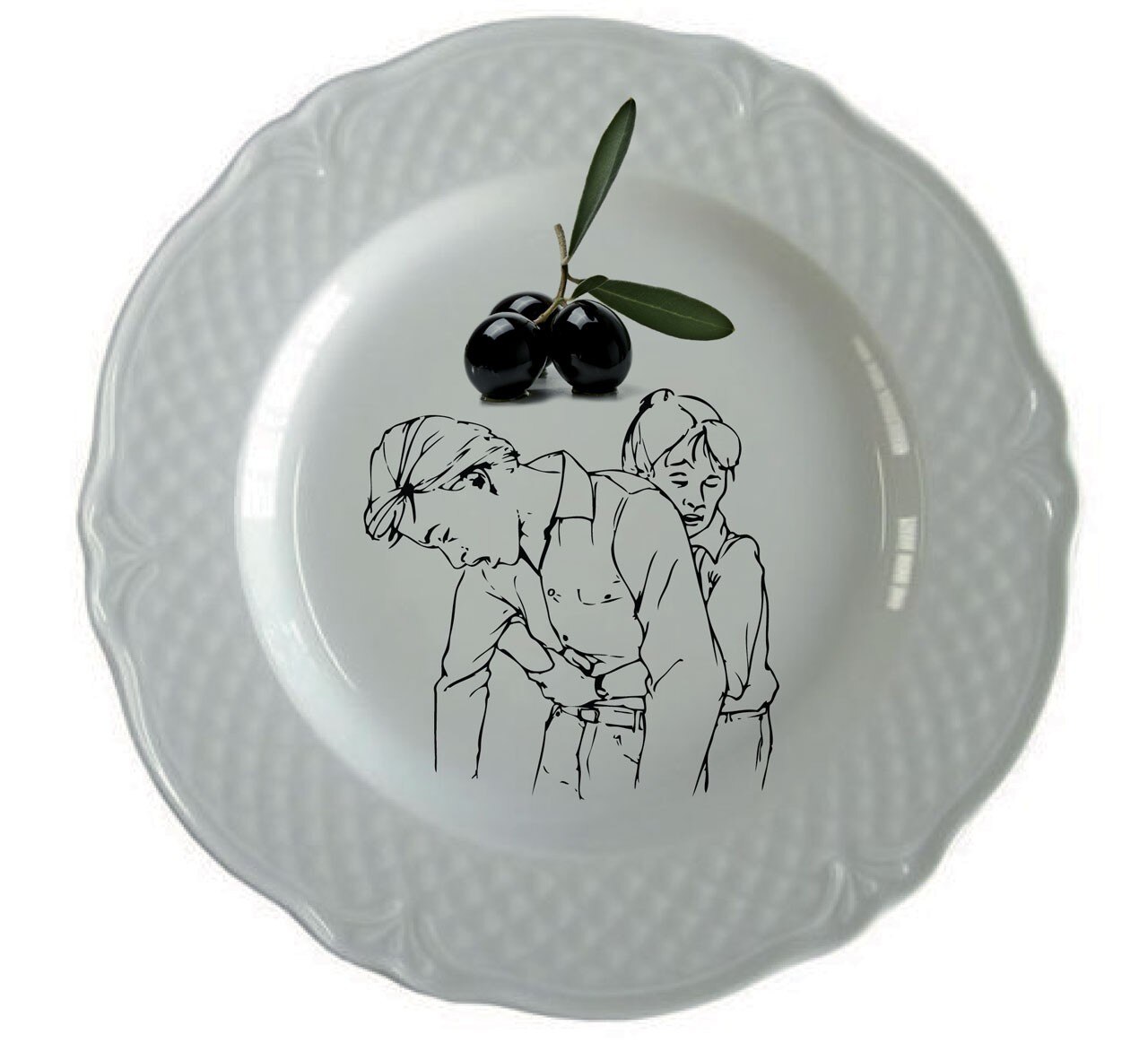 From Bologna with love. Established in 2004 for teamwork and research, the Dorothy Gray workshop explores experimentation, freedom and emotional design. A frequent presence at exhibitions, workshops, temporary events and installations, at Operae they presented a number of highly stimulating objects. The five people in the team, Matteo Pini, Matteo Manenti, Simone Cannolicchio, Giovanni Delvecchio and Federico Santolini, dialogue with and steer towards design linked not only to an object's mere functionality but everything that it has to communicate, share and give to its owners. Siamese Dream is a teapot with two spouts that it is impossible to use for a single cup and the Kit Camporella is a bicycle crossbar cover for passenger comfort that turns into a rug made from recycled fabrics that can be spread out on the ground. How to rediscover real live, with the concrete needs and rituals that no one considers anymore.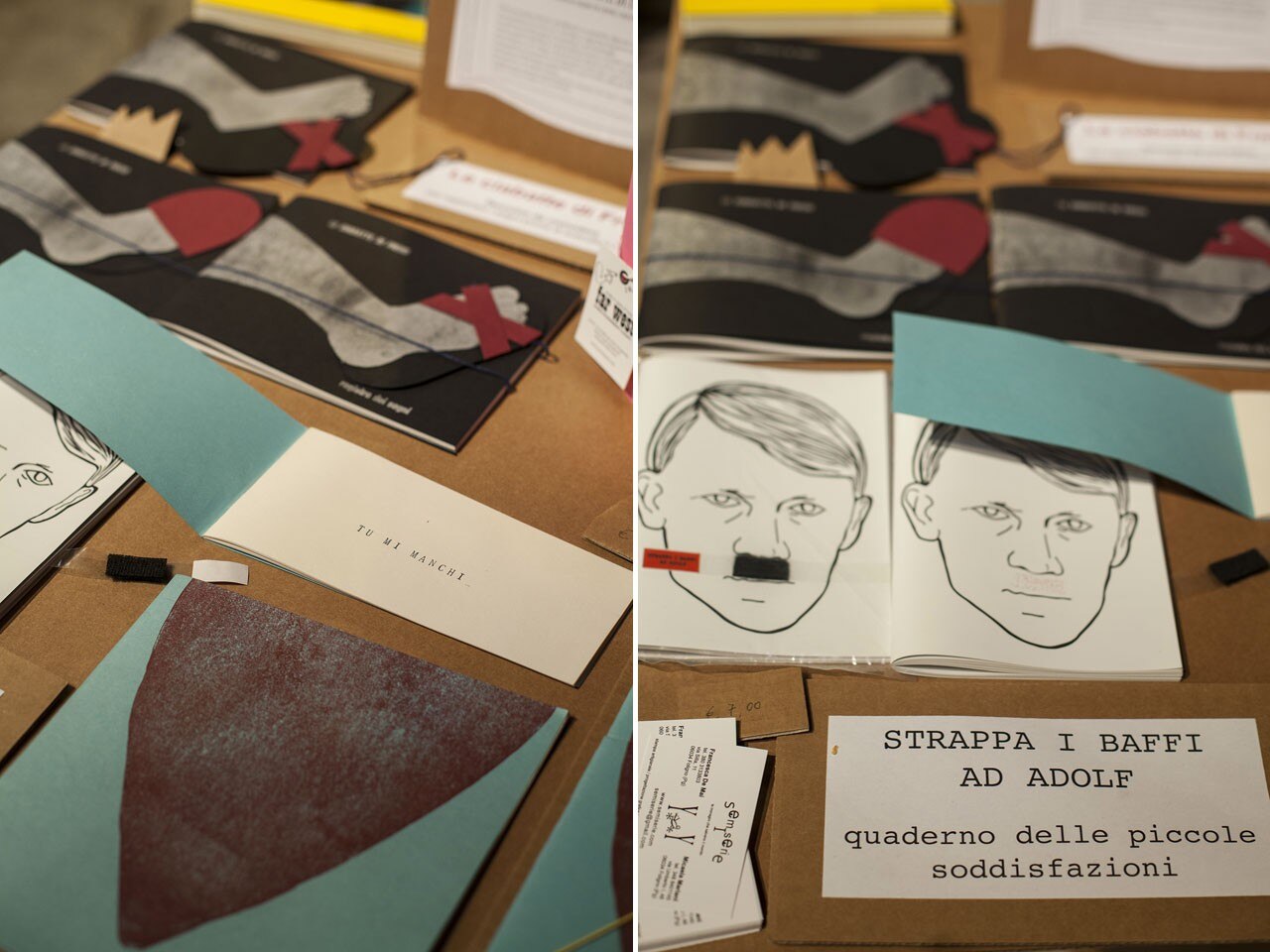 The Semiserie printing workshop was opened in Foligno by Francesca De Mai and Michela Mariani. They employ modern computer graphics and bluetooth in conjunction with old-fashioned printing machinery, such as proof and platen presses with movable wood and lead type dating from the 1940s. At Micro – the section linked to publishing – the duo presented artisanal printing and graphic design works that do not shy away from cuts, insertions, stitching, photography and design. There is no market drive here, simply a desire to sell these small and rare series of mobile cards, notebooks and bookmarks – which can be interpreted and used in various manners. Le ciabatte di Freud, for instance, is a bedside notebook where dreams can be written down as soon as you wake up in the morning.