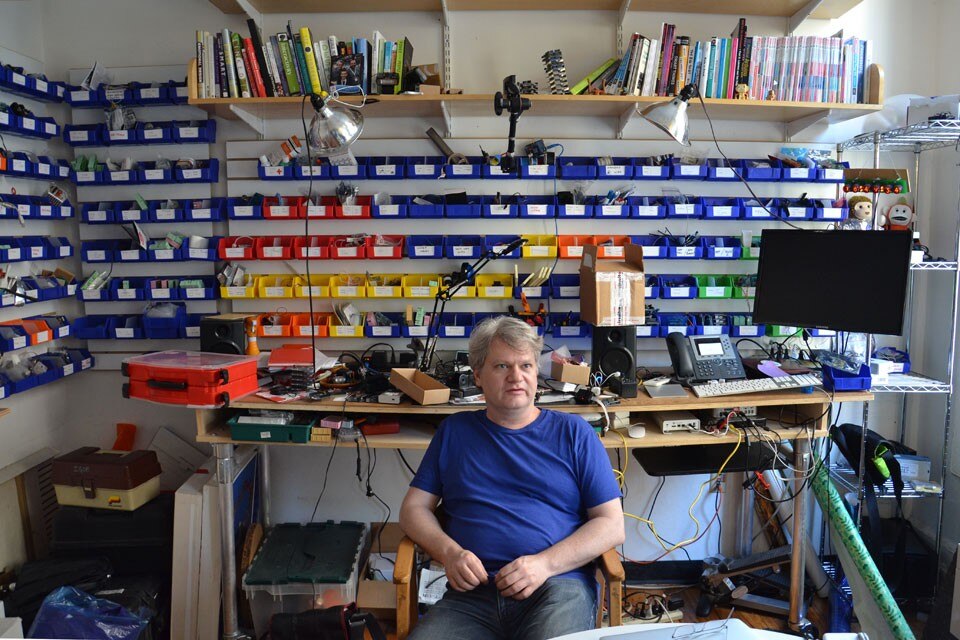 The prominent ITP program has for years been at the forefront of digital exploration. Students from diverse academic and professional backgrounds — from designers and programmers, to philosophers and artists — experiment with several declinations of technology, analise their impact in everyday life, and create physical interfaces for digital media.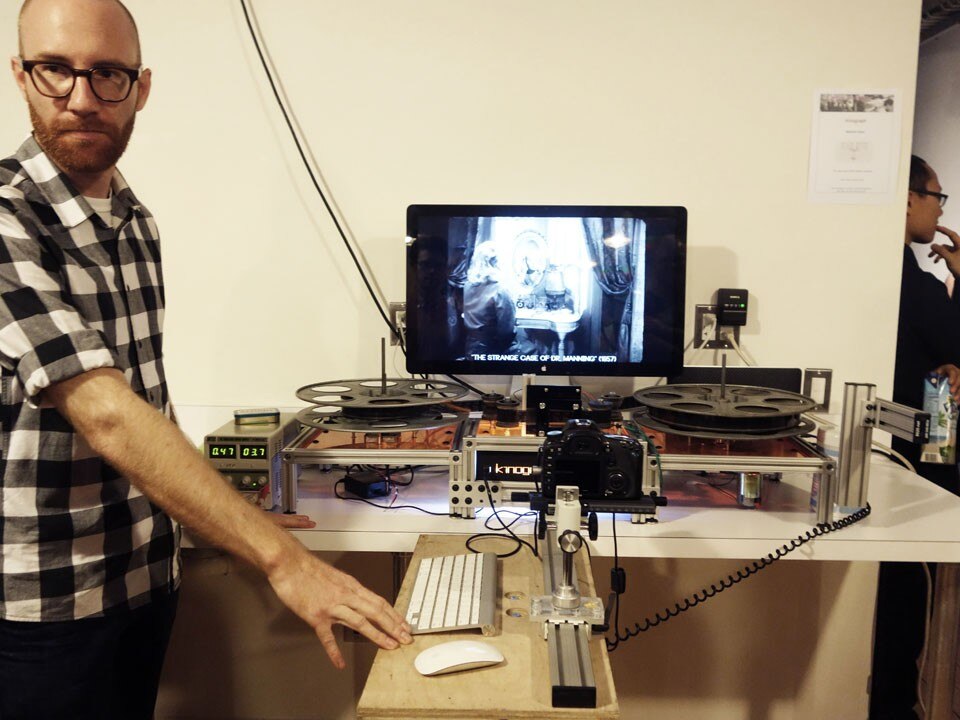 Some of the projects on show this year included Lei Ng and Yu-Ting Feng's Toaster Bunny, developed for the Video Sculpture course, proposing a visual comedy on modern life's infatuation with multi-tasking and efficiency which develops throughout the daily, mundane act of toasting bread. In a more utilitarian fashion, Matthew Epler's Kinograph, developed for a class on Basic Analog Circuits, proposed a machine that digitises 35mm and 16mm film from the home, offering an affordable way for anyone to transfer their collections and make them available to the public.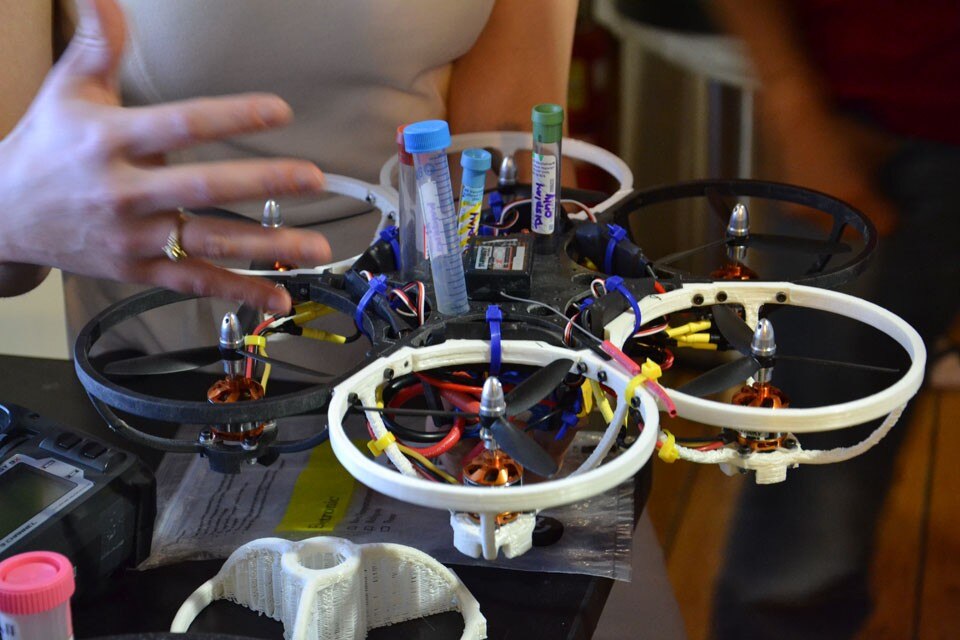 Other projects dealt with the political and health spheres: Pia Zaragoza's Life Line Drones were developed as part of the Flying Robots class, and propose a series of networked drones that have 3-D printed modules to carry lab samples and medications to areas that are normally hard to reach due to limited road access. Zaragoza proposes to use a tool that is usually used to kill as a life giver.
On the other hand, OpenLimbs, by Andy Sigler, Carl Jamilkowski, and Will Canine, proposed an open API for controlling human arms. Developed as part of the Biomechanics for Interactive Design course, OpenLimbs is a platform for controlling human arms over the internet, where any assistive, educational, or entertainment device can interface and provide the control for a volunteer's arm. "Using Open Limbs, individuals can volunteer their body for control by people who may have never controlled an arm (including their own) before," the authors state.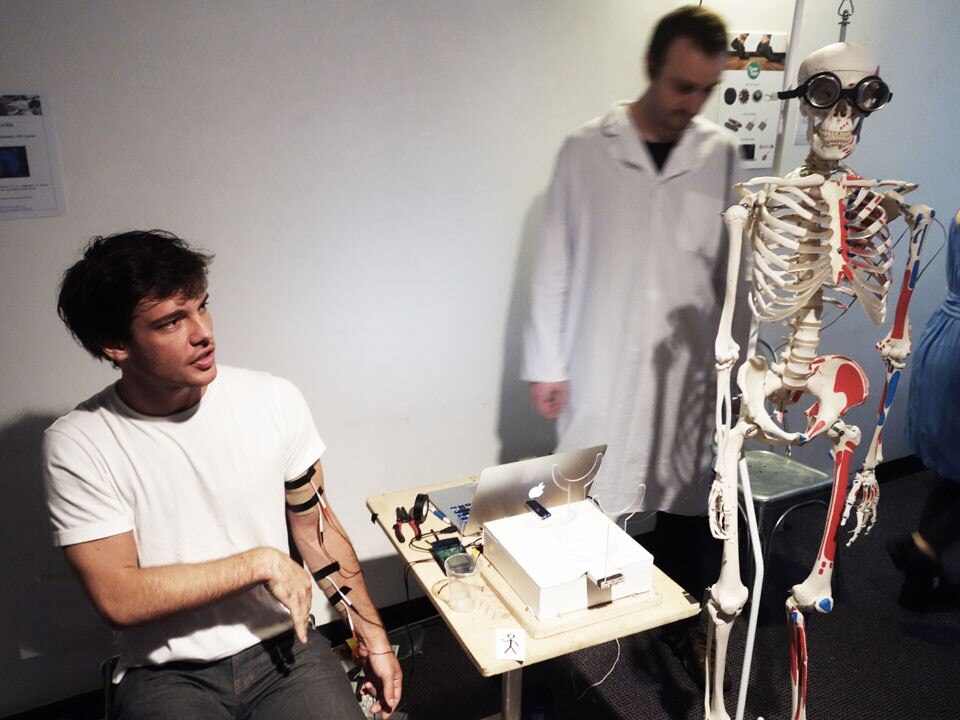 A full list of the projects on display can be consulted here. Lorenza Baroncelli (@lorenzabaroncel)
20 — 21 May 2013
ITP Spring Show 2013
NYU — Tisch School of the Arts
721 Broadway, New York