The leading exponent of modernist graphic design, the man who brought Italian design to the United States, but also the designer who, together with his wife Lella, designed pieces of furniture, products and installations that changed design culture forever.
Massimo Vignelli's great work (Milan, 1931 - New York, 2014) has often been linked to his merits in the fields of graphic design: they have earned him, in addition to the highest honorary titles, the unconditional praise of insiders as a leading exponent of an elegant and timeless modernist style. And yet, if there is one thing that this Milanese (naturalized American citizen) designer has always paid close attention to, is precisely the unity of this discipline. His simple mantra has defined, more than any other, his attitude and beliefs: "if you can design one thing, you can design everything". Even in times of growing complexity and ever-increasing specialization, Vignelli - or rather the Vignellis, since his wife Lella has been Massimo's partner in lots of projects - has always considered design as a problem-solving activity that turns formal effectiveness and humility into a coherent language, that can later be turned into a wide range of products – pieces of furniture, installations, table accessories, as well as many other visual identities.
It is not enough that something — a chair, an exhibition, a book, a magazine — looks good and is well designed. The 'why' and the 'how', the very process of design itself, must be equally evident and quite beyond the tyranny of individual taste."
Over the course of his long career, Vignelli has tirelessly worked without ever breaking his code of ethics, which is the true backbone of his work and has been featured in various books and posters. When he was just a young boy, he started working in the Castiglioni brothers' studio, and then, during his university years, he worked as an apprentice in the most important architecture firms of Milan and Venice. And it was in Venice, more precisely while working for Venini, that he first began working independently, designing lamps and tableware, and experimenting with materials such as glass and metal. It was however in the United States (Chicago, California and especially New York) in 1957, that Massimo Vignelli gained high visibility, by bringing Italian design culture in America (with a brief interval in the early '60s, when he moved back to Milan).
In post-war America, Vignelli was able to seize the opportunities offered by the global resonance of large corporations, and he also managed to affirm the ideal of an impactful design that refused any kind of provincialism or snobbism.
In Milan, I thought that the ceilings were too low; I came to New York thinking that the ceilings would be high, but I soon discovered that in New York there is no such thing as ceilings
In 1965, together with Ralph Eckerstrom, Bob Noorda, James Fogelman, Wally Gutches, and Larry Klein, Vignelli founded Unimark International, an international agency with eleven offices in five countries. However, he left it in 1971, because he felt that the agency was following too closely marketing's diktats. Then came the adventure of Vignelli Associates (later Vignelli Designs), this time together with Lella, which ended with the opening of the Vignelli Center for Design Studies in 2010 at the Rochester Institute of Technology in New York, where all their archives are now kept.
NY Subway map By Massimo Vignelli
NY Subway map By Massimo Vignelli
DOMUS Cover 738 - May - 1992
Unimark Studio (Bob Noorda - Massimo Vignelli - Salvatore Gregorietti), Fonetica e fonologia By N. Francovich Onesti, Sansoni (Sansoni Università), 1974
Benetton and Sisley Logo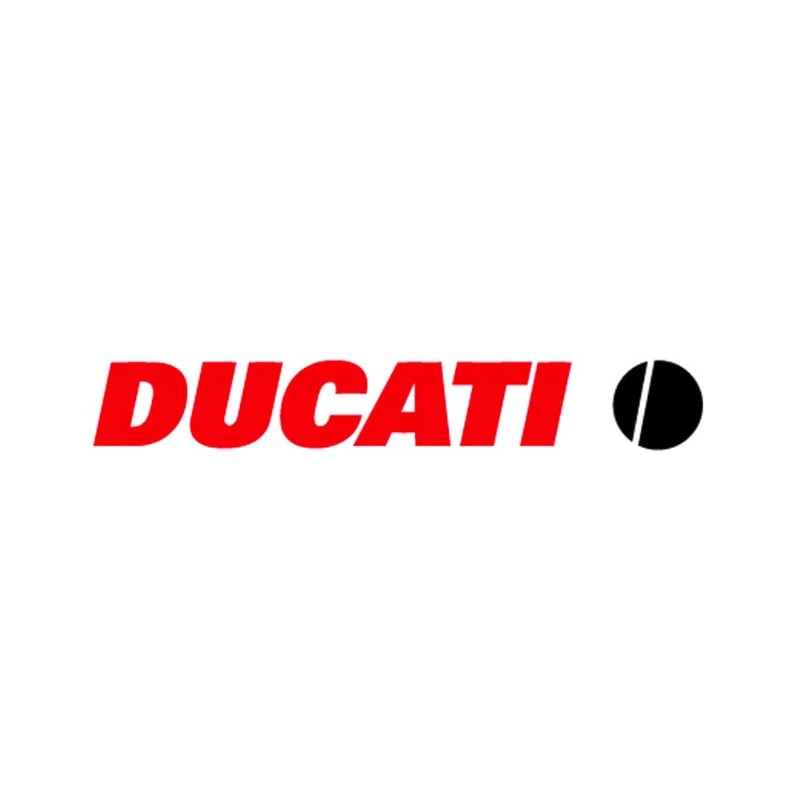 Ducati Logo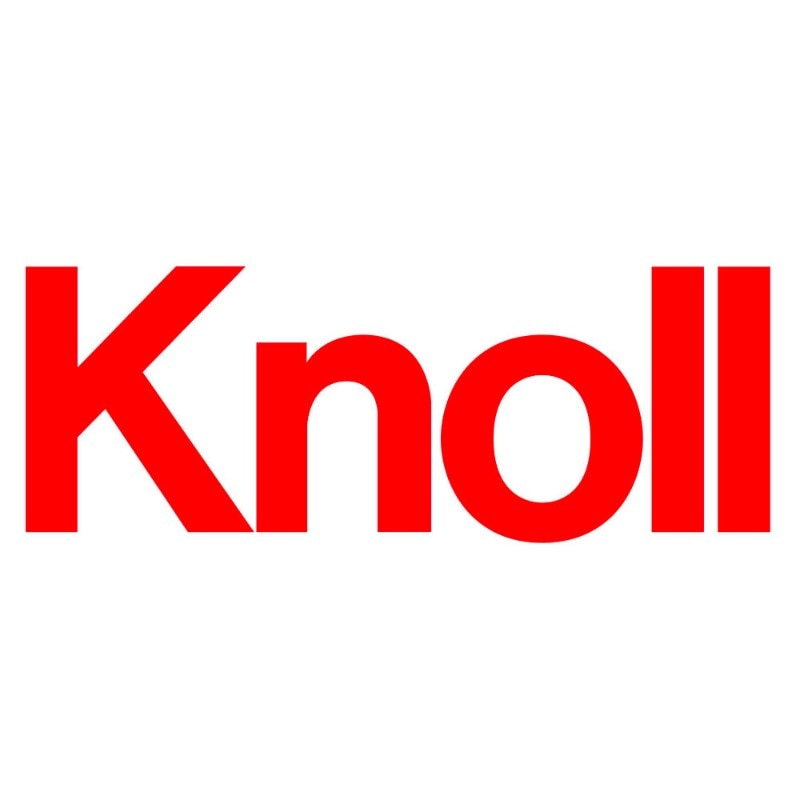 Knoll Logo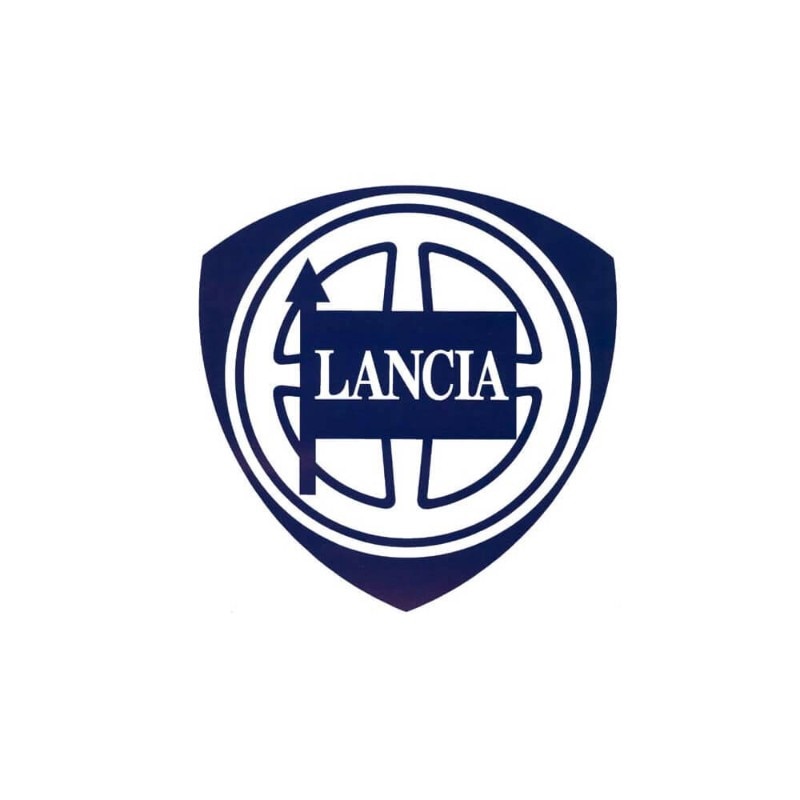 Lancia Logo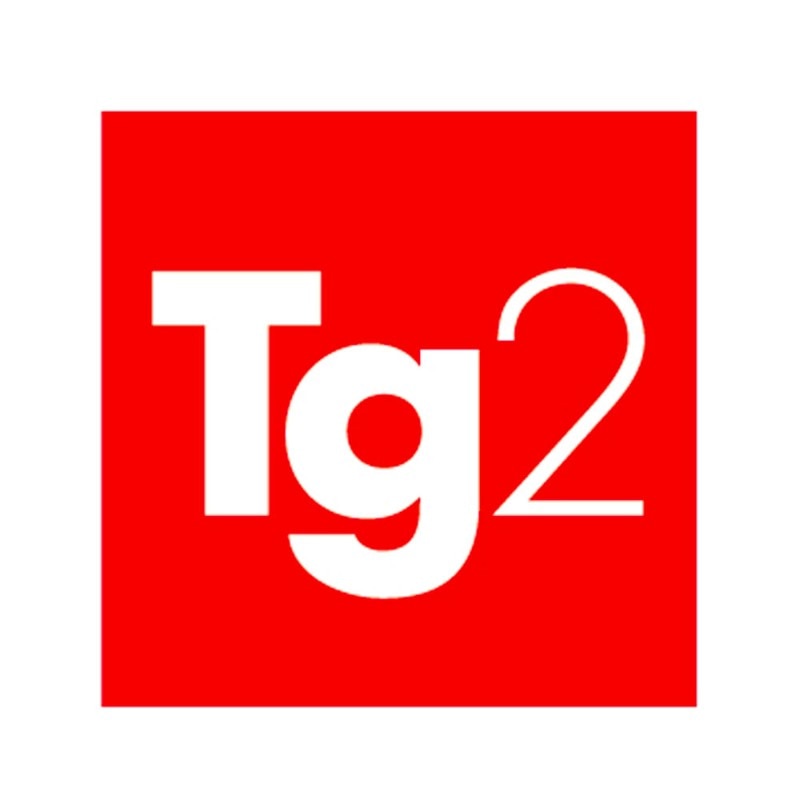 Logo Tg2
Many of his projects can be considered true icons of the twentieth century, thanks to their essential and accessible elegance. Designed in 1967, the visual identity of American Airlines - two A's side by side, a red and a blue one, and in the middle a geometrical eagle - lasted until 2013, when it was rebranded, sadly, in a terrible way. Vignelli considers his projects for Knoll International as his most successful ones: from 1966 up to the end of the 1980s, he designed posters, brochures, exhibition catalogues and even a chair, the Handkerchief (1987). His portfolio includes important brands such as Ford, IBM, but also installations, showrooms (for Artemide, Poltrona Frau) and even the interiors of Saint Peter's Church in New York. What stands out the most is the long collaboration with Heller, for which Vignelli designed over the years lots of collections of tableware in melamine, winning a Compasso d'Oro and entering the collection of MOMA in New York.
And yet, the most famous project of Vignelli is the map of the New York subway, created during the years of Unimark - "it's a diagram, more than a map", Vignelli will point out - which has nonetheless received some criticism. Inspired by Harry Beck's London Underground map of 1931 and its angular representation, the 1972 NYC subway map stood out for the geometric abstraction of the intricate labyrinth of New York's subway: each line is represented by a colour, each station by a point, and there are no topographical references or scale. However, many users found the map too difficult to read and misleading. Abandoned in 1979, it has been a cult phenomenon for generations of graphic designers, who continue to appreciate its formal purity together with the use of the Standard font, very similar to the Helvetica Medium, which characterized the station signage (designed with Bob Noorda, who had just finished working on the Milanese metro system).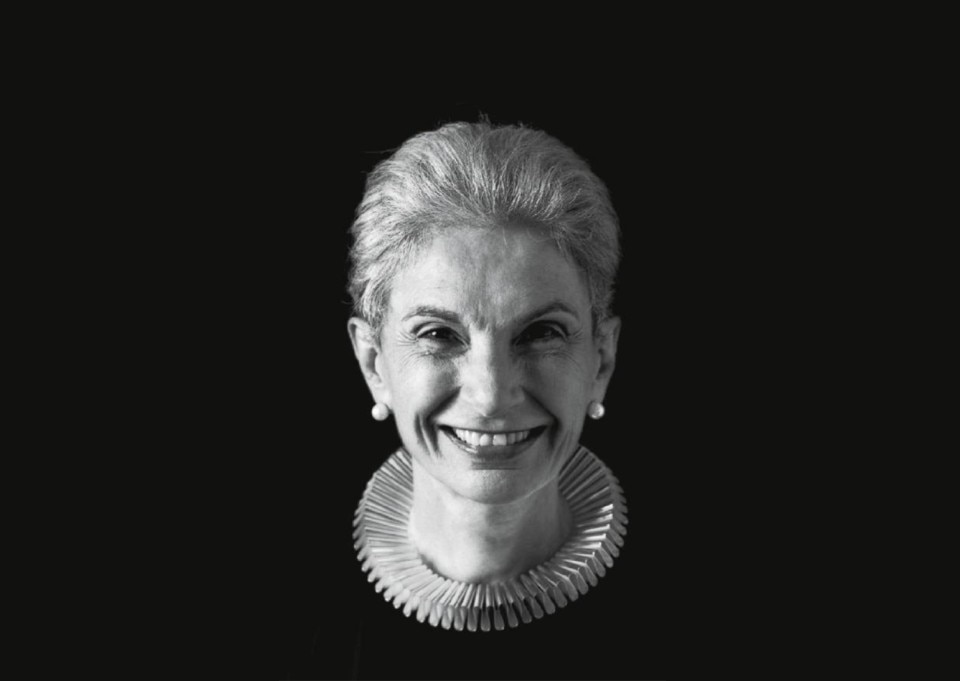 Cover of the book Designed by: Lella Vignelli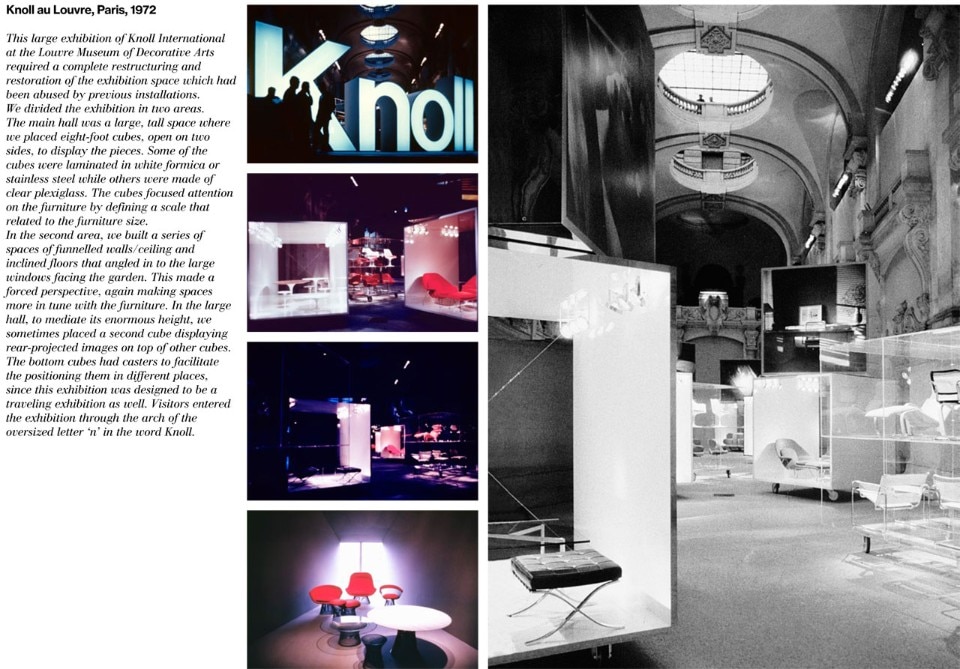 Exhibition set for Knoll International at the Louvre, Paris, 1972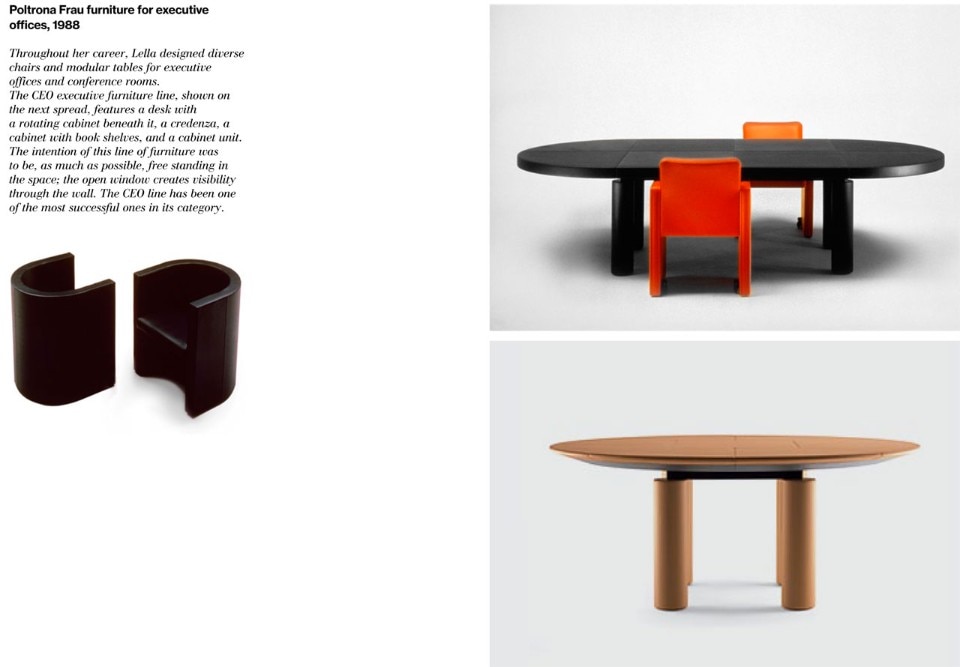 Furniture for executive offices for Poltrona Frau, 1988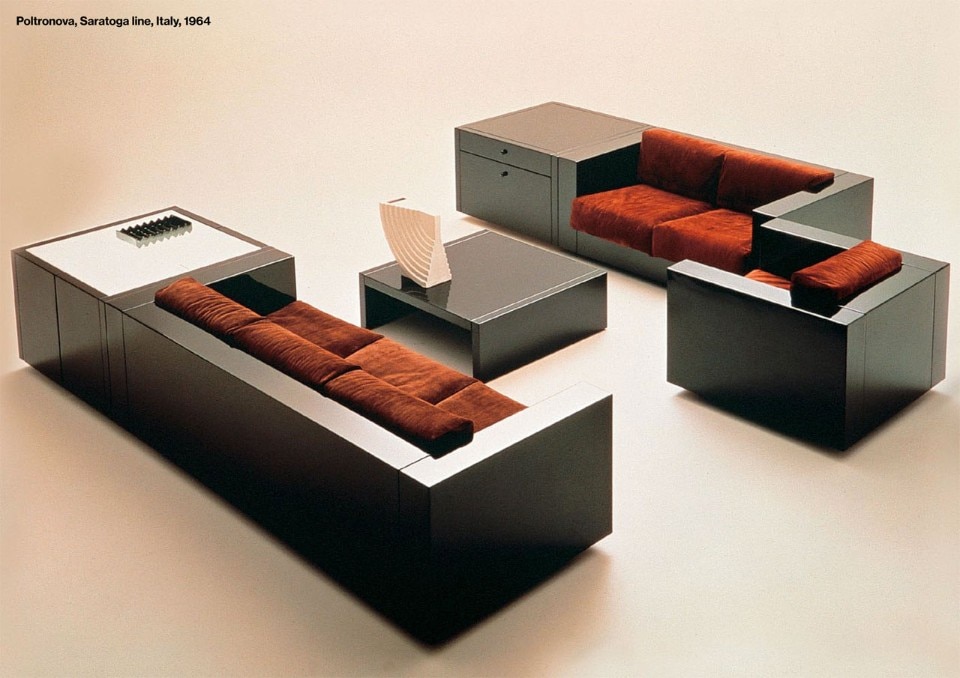 Poltronova, Saratoga line, Italy, 1964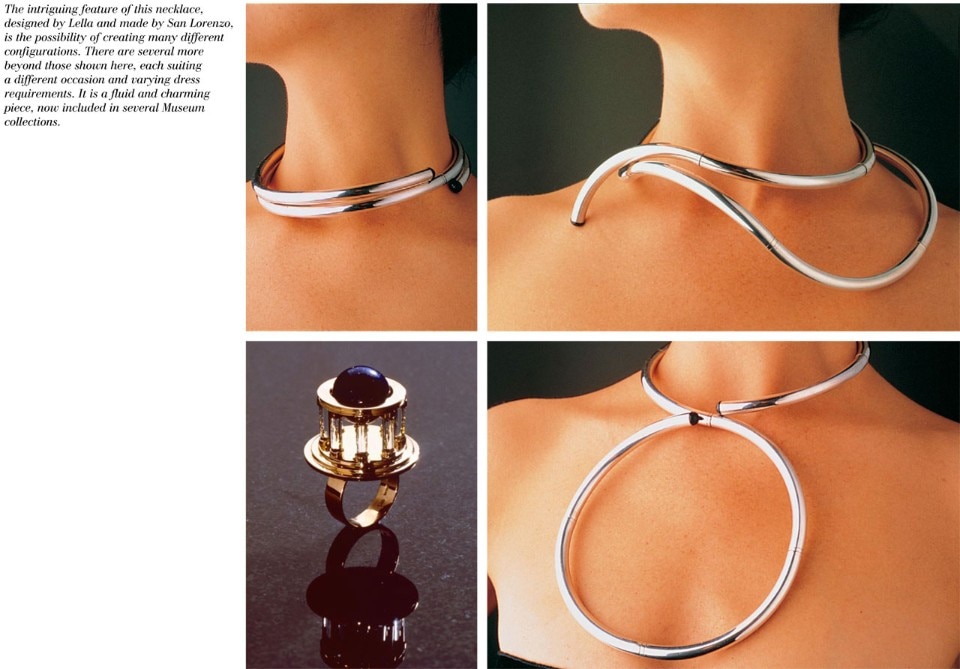 Silver jewellery for San Lorenzo, 1972/75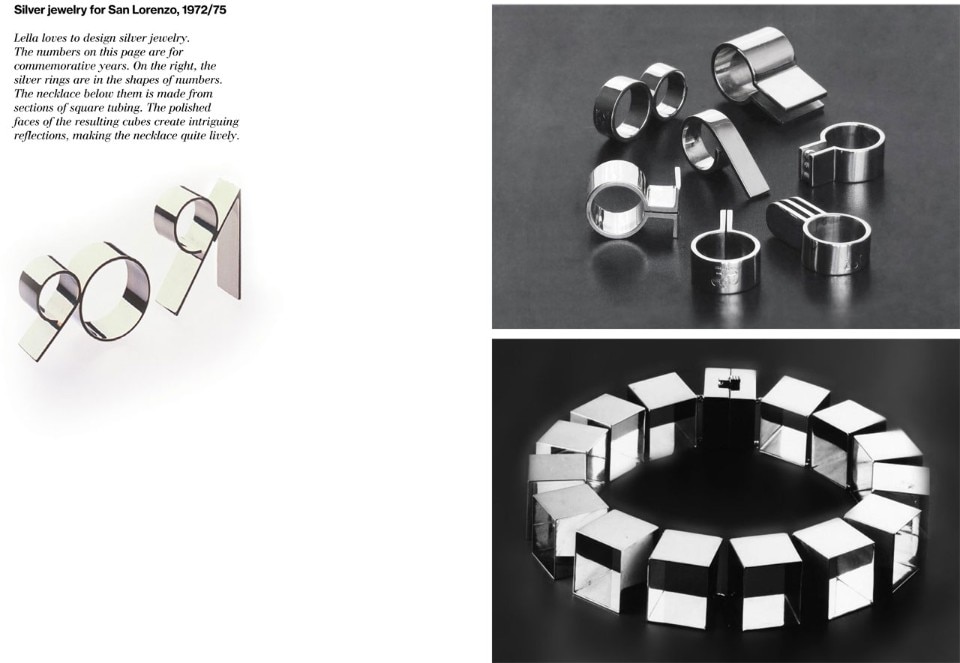 Silver jewellery for San Lorenzo, 1972/75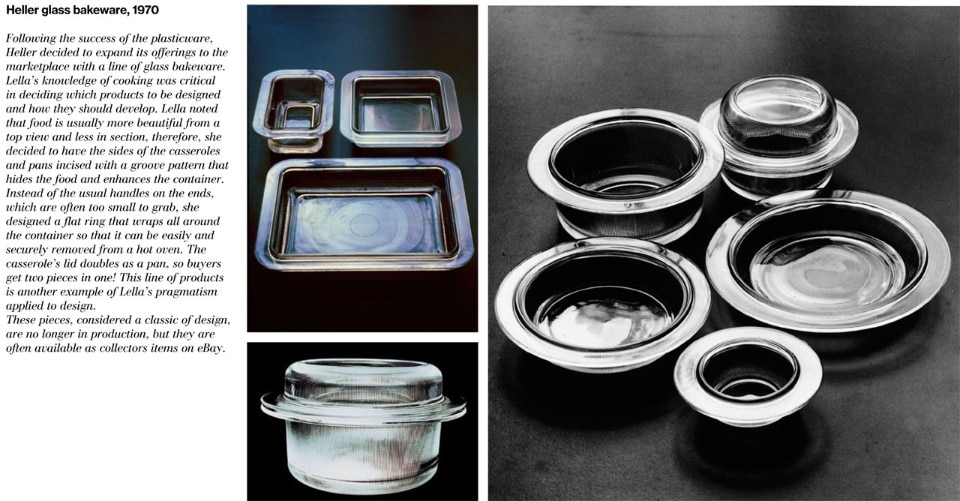 Glass bakerware for Heller, 1970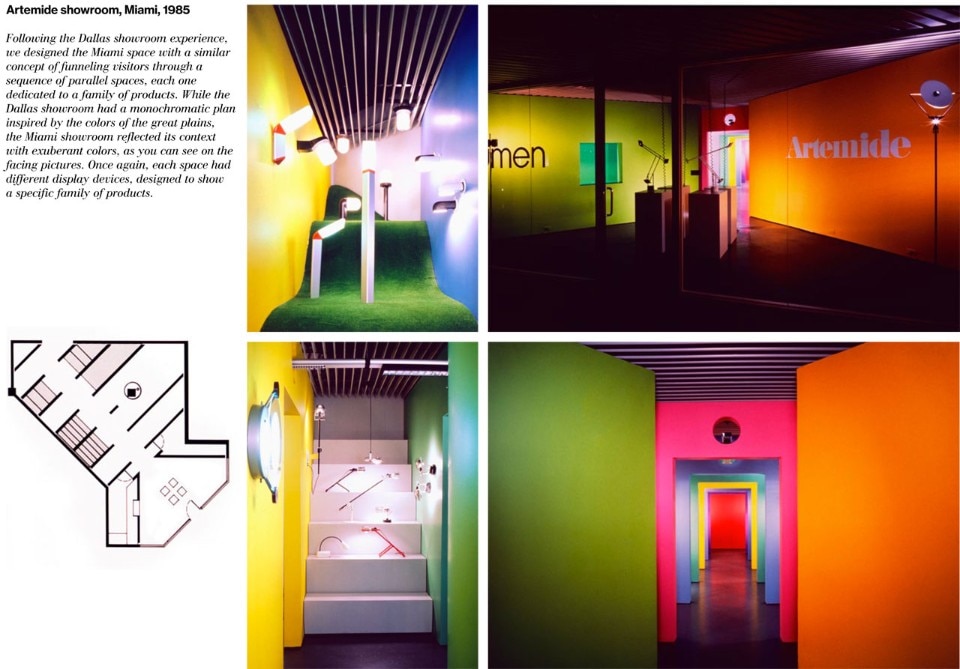 Artemide showroom in Miami, 1985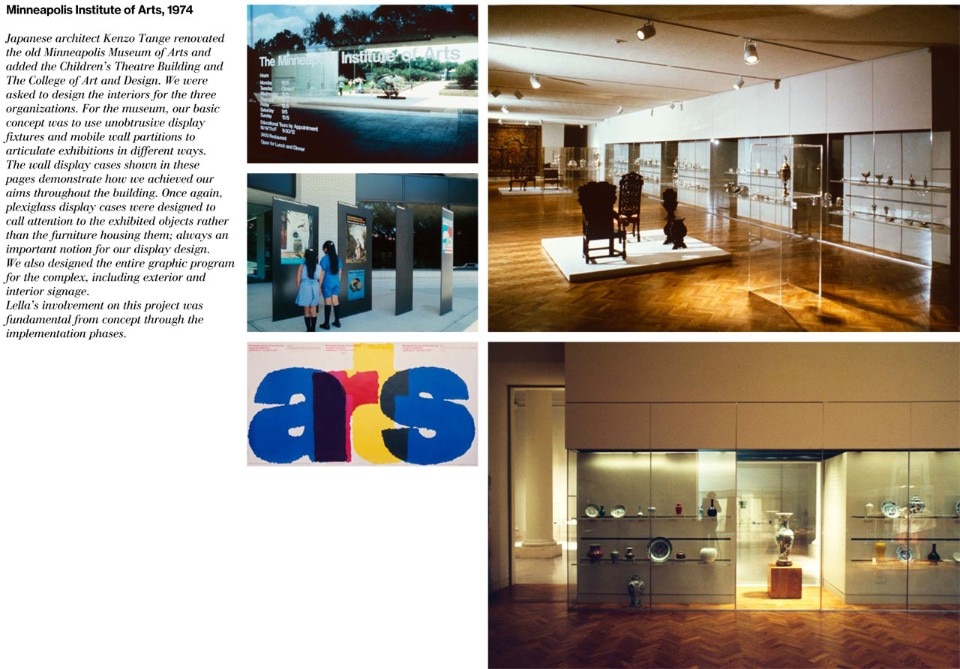 Interiors for the Minneapolis Institute of Arts, 1974
Vignelli also continued creating projects for Italy, up until the end of his career. The Italian parenthesis of the early Sixties is characterized by projects that represent the foundations of the "Vignelli canon", including the "Swiss" graphics for the Piccolo theater in Milan (1964) - here he introduced Helvetica, Vignelli's favourite font together with Bodoni - but also the Saratoga sofa for Poltronova (1964), a built-in solution that combines storage units with the softness and visual appeal of upholstered furniture. He also carried out the restyling of the Lancia logo (1978), the restyling of the Rai2 logo (1988) and studies with the flaming red armchair designed for the occasion for Poltrona Frau, and he also helped create the corporate identity of Cosmit (1994, Compasso d'Oro in 1998), United Colors of Benetton and Sisley (1995), Ducati (1998), up to the signage of Ferrovie dello Stato in 1999.
In May 2014, a few months before he died, Domus featured Vignelli's heartfelt tribute to his wife, who was already very ill. Commenting on the work carried out together over the course of half a century, he stated that "the finished product has always shown the reciprocity with which we have understood and faced design problems", thus underlining how Lella's contribution, like that of many female professionals, had always been unfairly underestimated. An early – if you think about it – form of recognition, expression of a public and private code of ethics that gives even more depth and universality to their work.
About Massimo Vignelli, Michael Bierut says:
I learned an enormous amount from Massimo about how to be a good designer. But I learned how to be a successful designer from Lella.
Opening picture by:

John Madere