I have always felt a great attraction for fictitious characters and collective identities. At a time when everyone is chasing media exposure and impeccably building their image, it seems to me more interesting staying in the shadows, even though this strategy is also often used as a marketing tool.
From Luther Blisset to Sault, from MF Doom to Lil' Miquela, from Subcomandante Marcos to Tha Supreme, from Banksy to Elena Ferrante, I like it when an identity separate from that of the creator is conceived. Like a design object, you can have control of its shape and characteristics without affecting the designer's personality, leaving his precious inconsistencies intact.
In this list of mysterious characters I have recently added that of an artist, who takes his name from a 19th century painter: Fontanesi.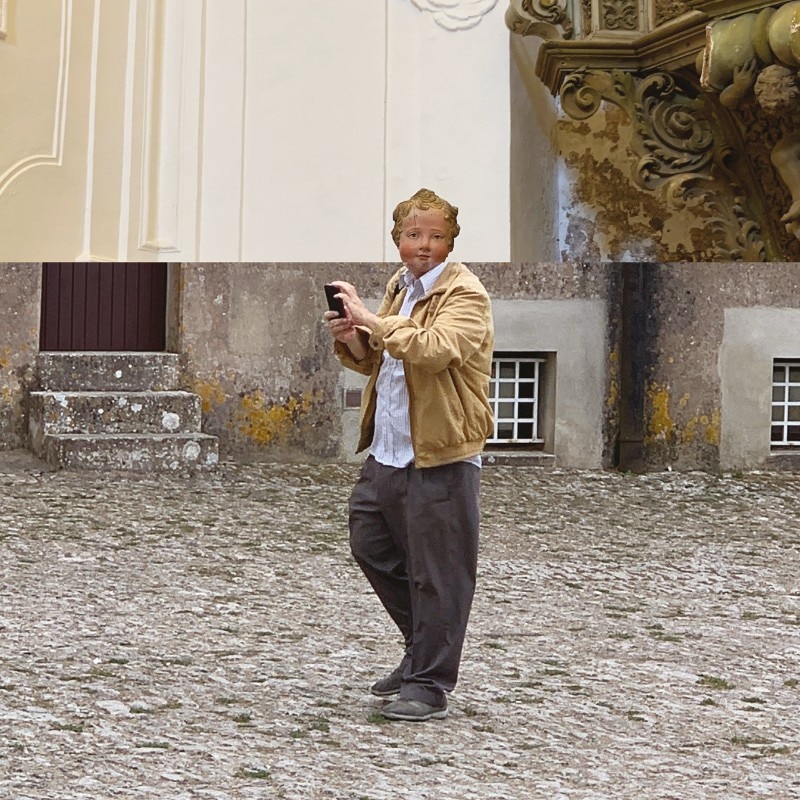 For those who still do not follow him on Instagram, @Fontanesi is a page with apparently basic collages, composed by the simple juxtaposition of two images, cut horizontal or vertical. In recent times the anonymous artist's genius has also been highly appreciated in the real world, and his images have often been printed ‒ even if quality is that of an Instagram post ‒ and exhibited: from a large catalogue published by Skinnerboox to several exhibitions around Europe.
At openings and presentations, of course, Fontanesi does not show up, nor does he release interviews. I tried during his latest exhibition at Marsèll Paradise gallery in Milan ‒ the shoe-boutique which is also an exhibition space that promotes young contermporary artists by using their artwork for their campaigns ‒ but with no luck. Fontanesi makes no statements (sigh).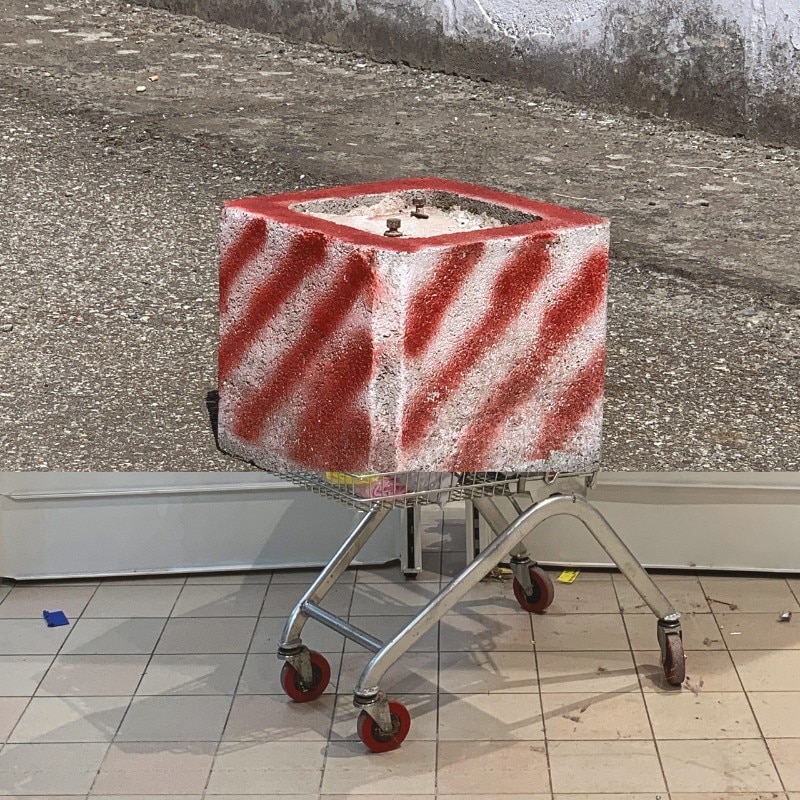 I can therefore only review the questions I would have asked him, and imagine his attitude. Surely if you ask him what his conceptual and operative references are, he will answer you that there are none precise, and that everything was born almost for fun, as a collateral expression of his aesthetic sensibility.
I would've asked him what he thought about meme culture, although I am sure he distances himself from that world. He doesn't share its aesthetics, although – from what I've read – he uses a simple Instagram tool to make his collages. I wonder if he is one of those anti-workers who waste time making collages in the bathroom while he is in the office, or in which context he moves.
I bet he works in a creative field. His exercises need a trained look. Another question, perhaps banal, is the relationship between art and social networks: Fontanesi, what do you think of those who describe you with titles like "Fontanesi: art at the time of Instagram"?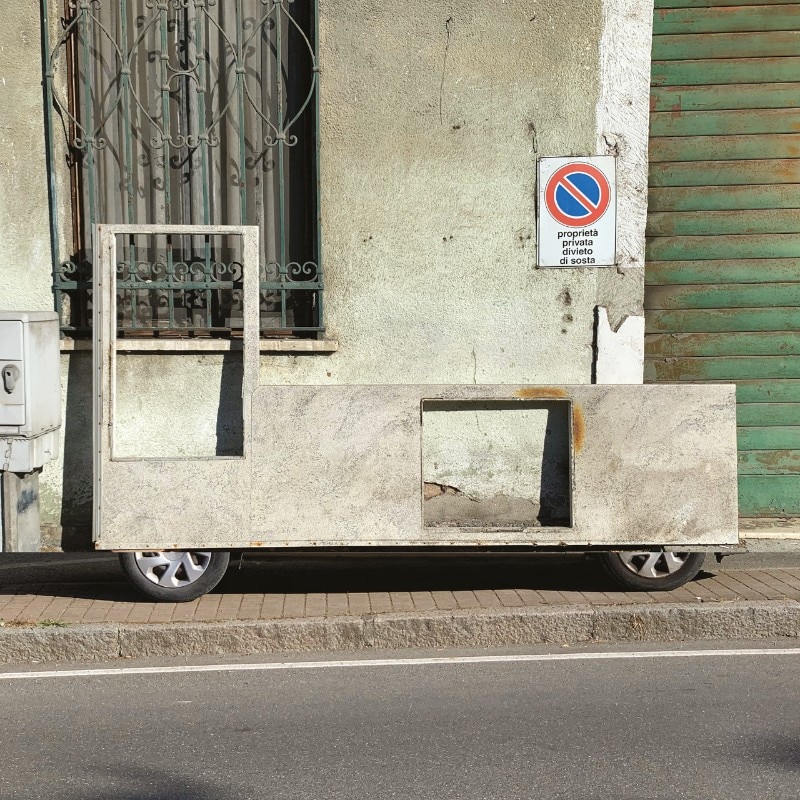 I don't know how useful it is to venture analysis on your work. The internet is already full of daring interpretations. But the aforementioned Luther Blissett wrote in their manifesto: "Capitalism dominates things and people by naming and describing them: 'You are an I. No, I don't want to be an I any more, I want to be infinit I's!'". Perhaps it is better that there are thousands of Fontanesis, each in the image of those who look at those collages.