Every shot of a movie organizes a space. It does so by using pieces of furniture, elements in the background, urban and non-urban landscapes and, above all, by placing the action (who does what? In what part of the shot? In what direction are they moving?). In cinema, the organization of the space works exactly the same way in which architecture and design tell their stories or contribute to the life and stories of those who surround them.
So, there are movies that tell the stories of architects, there are movies set in architecturally significant places, there are movies that create a whole design world to communicate certain ideas, and finally there are movies that use the surroundings to interact with the rest of the scene. In any case, architecture and design play a fundamental role in conveying the cultural and intellectual aims of the movie. The plot will always be the first and most important vehicle to do that, but images and spaces have their importance, too.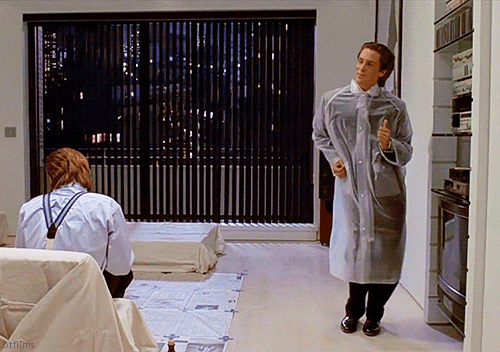 When Billy and E.T. ride on their bike in front of a full moon, in one of the most crucial, significant and beloved movie scenes of all time, Spielberg creates a precise composition, and organizes the horizontal space so that the entrance and exit from the scene traces a delicate arch in the sky as the music builds. That's the architecture of image.
And even when, at the end of Back to the Future Part II, Marty McFly runs back to Doc, running from the back of the scene to the front, that's a specific way of organizing the space, in order to give the viewer more time to realize what's about to happen and anticipate Doc's astonishment, instead of making it happen all of a sudden.
And also when a design detail is used to define what a character wants, thinks or plans to do, like the interior of Patrick Bateman's house in American Psycho.
The films not to be missed by architecture and design lovers are the most revolutionary and daring, both in the use of space and in the narration of what it means to work in that field. We have listed them for you in no particular order.