The death toll continues to rise. More than 40,000 people have been killed. Violent, too violent was the earthquake that destroyed many towns between southern Turkey and northern Syria on the night of Feb. 6. Rescue teams are working day and night, nonstop. The earth keeps 'moving' and shaking, continuously. Humanity appears devastated by the tragedies that seem unstoppable over the past few years: pandemics, wars, climatic and natural disasters.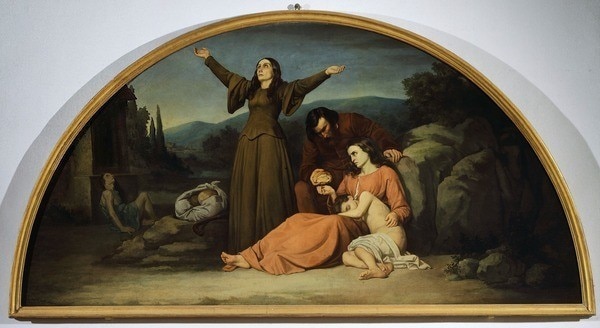 Between 1858 and 1863, Silvestro Lega – a Romantic artist of the 19th century – painted four lunettes for the sacellum of the Madonna del Cantone. The four lunettes portray the four natural disasters Our Lady protected Modigliana, her hometown, from. Namely, the Famine of 1563, the War, the Plague of 1630 also recalled by Alessandro Manzoni, as well as the terrible Spanish flu of 1855 and finally the Earthquake of 1649 and that of 1816.

Four ex-voto lunettes adorning the blind arches of the nave. Four tragedies described in an almost silent, albeit terrifying manner. Death and destruction, fear and dismay. The colors peculiar to Lega's painting appear even darker – less gentle and soft. Women, men and children affected by tragedies that are hard to escape from. Silvestro Lega studies spaces and uses them in their perspective beautifully. Every detail ties into the moment supporting all the pain depicted.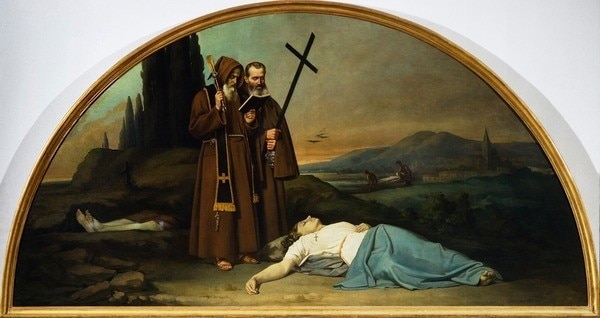 On the night of September 11-12, 1927, Crimea experienced one of the most devastating earthquakes in history. The epicenter was located south of Yalta, beneath the seabed, and extending along the coast. Fishermen sensed the first signs from the sea, and fifteen minutes after midnight the tragedy began.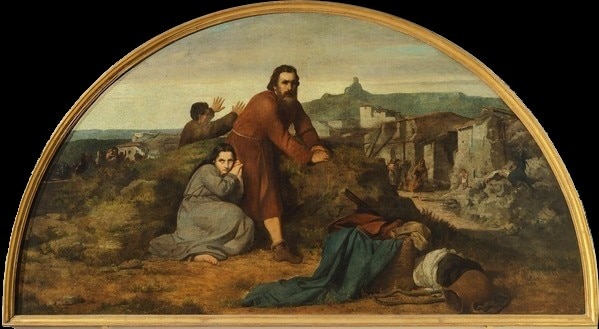 Kuzma Petrov-Vodkin – a Russian painter who lived between the 19th and 20th centuries – dedicated a magnificent work of art to the moment, entitled Earthquake in the Crimea. Everything appears almost calm, orderly. The figures majestic, monumental, almost statuesque. The scene is divided into two moments. On the right side the moment is excited, the figures wave their arms as if calling for help, while on the left side everything seems calm, as if nothing were happening. Men, women and children leave their homes orderly.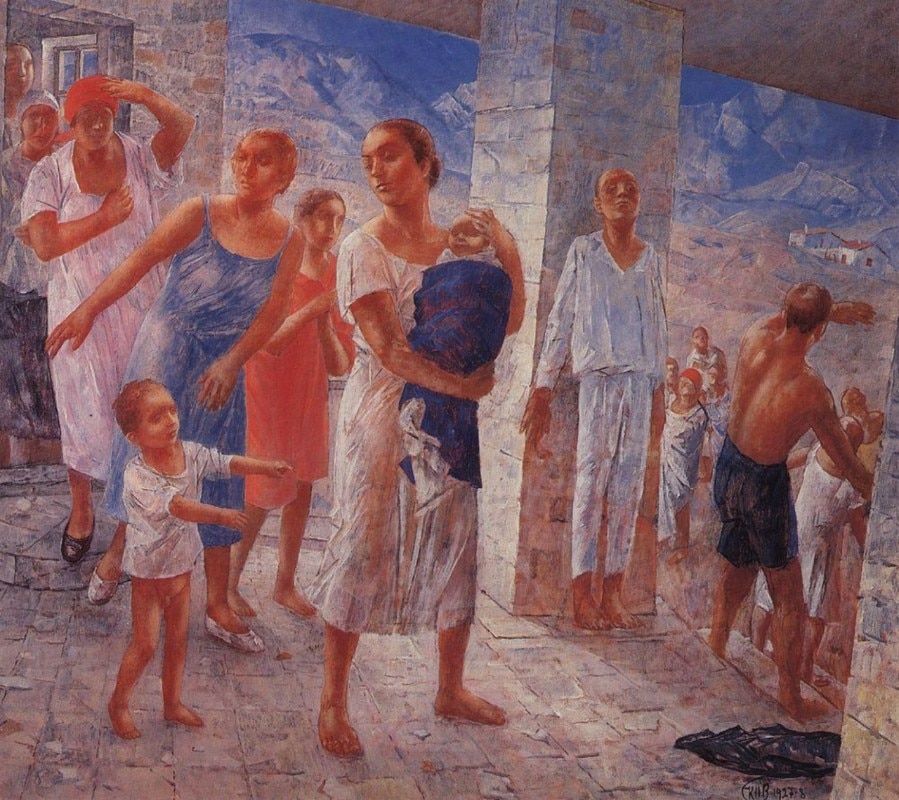 Dividing the scene is a man leaning against a column, hiding, taking shelter, petrified, terrified. His figure is the slenderest, so thinned, elongated, unlike the others who seem to symbolize the strength of that people.
Mala tempora currunt et peiora premunt. The ancient Romans used this expression to express difficulties in present times, foreseeing more in the future: bad times are running and worse times are pressing. Let us take note and fix what we can.