During the fashion week, capitals all over the world are invaded by a whirlwind of fabrics, textiles, models and designers.
All is in turmoil. Cities remain breathless and are enveloped in glamour from dawn to dusk. Big and small fashion brands carefully study their collections, and artistic references are revealed on the catwalks.

It has long been known that art and fashion are closely linked, and stylists never fail to point this out. Throughout the history of art, paintings have always depicted fashion: gorgets, headgear, embroidery, jewellery, overcoats, shoes, trousers, waistcoats or jackets were adapted to the period in which the artwork was being painted.
In the Renaissance, women wore precious garments embroidered with gold or silver threads, precious stones or pearls on their dresses made of heavy fabrics such as velvet, brocade or damask. In the following century, lace, majestic collars, puffed sleeves and high, wide-brimmed hats replaced them up until the century of Neoclassicism, when dresses became lighter and more sinuous, abandoning heavy, rich damasks and making way for more linear and languid fabrics such as silk.
Dolce & Gabbana has always presented great artistic quotations on the catwalks, such as the 1993 spring-summer show in which gold brocades and printed dresses from Botticelli's paintings paid homage to the close union between art and fashion. Sicilian Baroque is always present, through an echo made of volumes and embroideries, of fabrics reminiscent of the tapestries of ancient noble palaces.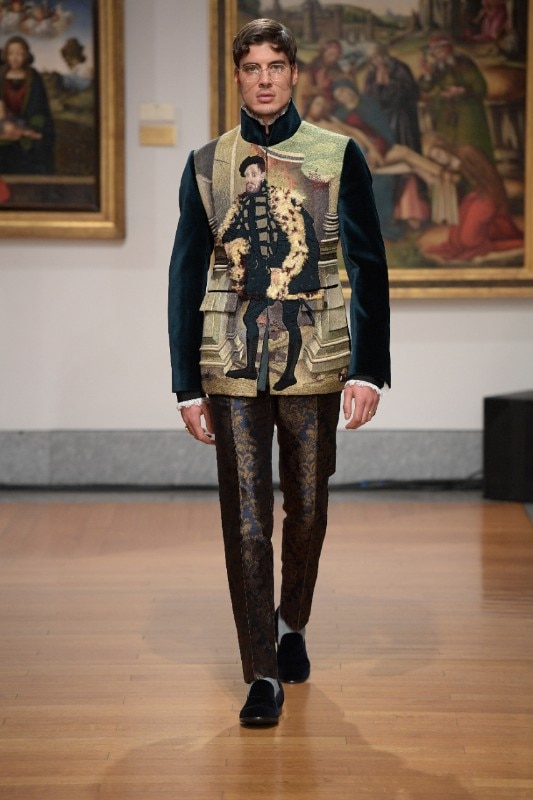 Louis Vuitton decided to transfer the paintings of great artists onto their leather goods, with bags depicting Leonardo di Vinci's Monnalisa or the great works by Pieter Paul Rubens.
It was 1991 when Gianni Versace decided to astonish the general public with a collection that had nothing to do with the Greek-Roman models and archetypes that had always distinguished him. It was a hymn to Andy Warhol and pop culture, with the well-known Marilyn repeated countless times on tight trumpet dresses.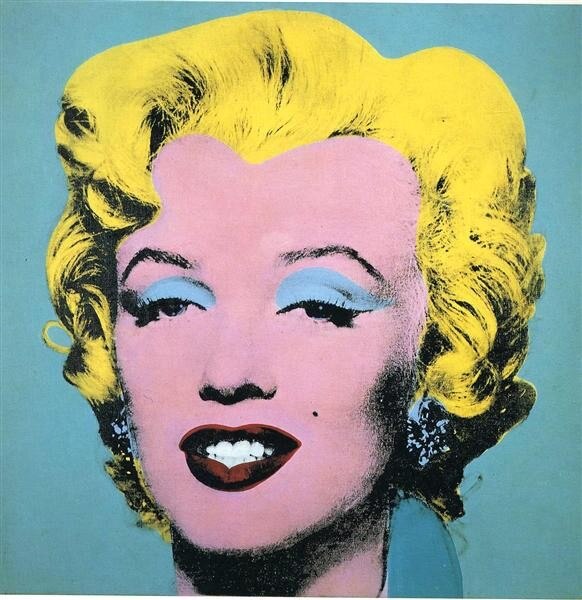 Oriental women and clothes are certainly not lacking. Vincent Van Gogh, Henri Matisse, William Merritt Chase and many others have emphasised the extreme charm of a kind of clothing so different from that of the West - more simple, linear and clean. Today's fashion has managed to transform those traditional clothes into streetstyle garments.
A T-shaped garment that encapsulates all the history of a country - Japan. SuitUp Milano, by Camilla Zermini, unites two cultures by using original vintage Japanese kimonos from Osaka and Hokkaido and adding a reversible side made of more western fabrics such as linen, velvet and wool.  The art of sewing is mostly Japanese, too. Straight stitches, equidistant lines. Silk blends with the Japanese Mikado technique in SuitUp, which will show its creations on 25 September at the Chiostri di San Barnaba in Milan.
"One should either be a work of art, or wear a work of art", said Oscar Wilde.
Opening image: Eleonora da Toledo with her son Giovanni, Agnolo Bronzino, 1544-45