What are your favorite museums? Artist Maurizio Cattelan answers at your place. In collaboration with Seletti, he designed a series of t-shirt scarves, which instead of representing football teams, bear the names of the biggest museums in the world.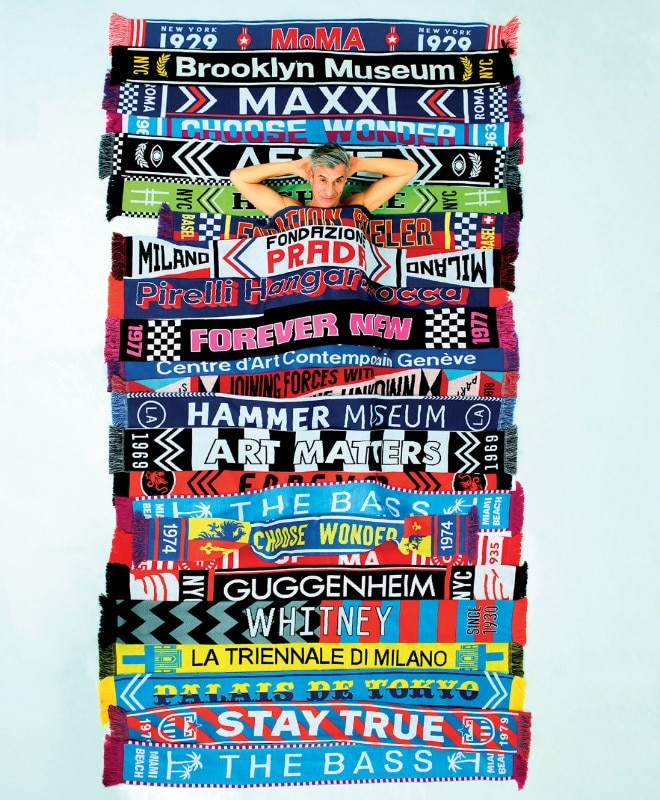 Colours are perfectly matched, and so are the name of the institutions and the "museum chants", one for each scarf, created according to the museums' DNA and coordinated images. Many international museum already agreed to be part of this project, and each one will be selling the scarves in their shops and e-shops: the idea is to build a growing museums' league which could potentially involve all the international players in the contemporary art world. 
"Inspired by Joseph Beuys' quote 'everybody can be an artist' I like to think that 'everyone can be a collector'", Maurizio Cattelan explains. "Made in Catteland tries to redesign the shape of museums' gifts shops: their audience is the same as art shows, but most of the times their offer has nothing to do with museums or the works of art displayed in them. Visitors are usually forced to pass through like in a duty-free shop. Why shouldn't the shops have the same aesthetic path as the museums themselves?".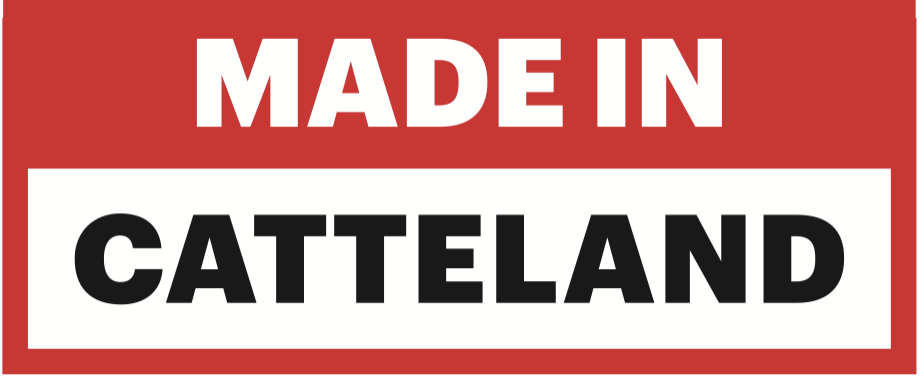 MUSEUMS INVOLVED IN THE PROJECT:
USA

MoMA, New York, USA
Guggenheim, New York, USA
New Museum, New York, USA
Whitney Museum of American Art, New York, USA
Brooklyn Museum, New York, USA
High Line, New York, USA
MoMa, San Francisco, USA
MOCA, Los Angeles, USA
Hammer Museum, Los Angeles, USA
MCA, Chicago, USA
Bass Museum, Miami, USA
Pérez Art Museum, Miami, USA
Broad Art Museum, East Lansing, USA
Aspen Art Museum, Aspen, USA
EUROPA
Fondation Beyeler, Basel, Switzerland
Centre d'Art Contemporain, Ginevra, Switzerland
Deste Foundation, Athens, Greece
Palais de Tokyo, Paris, France
Fondation d'entreprise Galeries Lafayette, Paris, France
MAXXI Museo nazionale delle arti del XXI secolo, Rome, Italy
Accademia di Francia a Roma – Villa Medici, Rome, Italy
Pirelli HangarBicocca, Milan, Italy
Fondazione Prada, Milan, Italy
La Triennale, Milan, Italy
Museo della Moda e del Costume, Florence, Italy
Fondazione Sandretto Re Rebaudengo, Turin, Italy
Castello di Rivoli, Rivoli, Italy
MADRE museo d'arte contemporanea Donnaregina, Naples, Italy
Hamburger Bahnhof - Museum für Gegenwart, Berlin, Germany
ASIA

Pejman Foundation, Tehran, Iran