An exhibition standing as a platform for artists sensitive to reality and at the crossroads between art and politics could not fail to feature Harun Farocki. A filmmaker but also writer, curator, visiting professor at many universities and editor of the magazine Filmkritik from 1974 to 1984, Farocki was born in Germany in 1944 but grew up in India and Pakistan before returning to live in West Germany.

Influenced by Bertolt Brecht and Godard, his sharp gaze tinged with moral intent was fixed on the links between individuals, society, politics and moving images; on the efforts that shape and condition us; and on the violence all around us. The direct, manifest and brutal violence we know and recognise, and the less explicit but pervasive and therefore insidious violence that passes via the media and technology, and is manifested, among other things, in material and mental models, in the network of authoritarian relationships and in the working conditions that individuals must accept on a daily basis.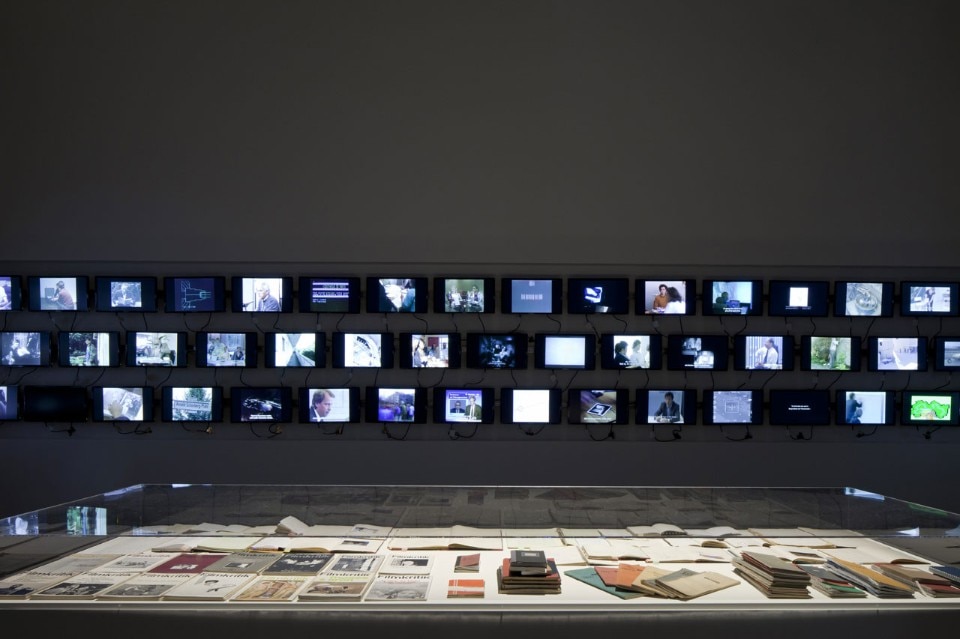 His work greatly influenced the political cinema. A statement made by Kowdo Eshun, published on the artist's website shortly after his death read, "Generations of artists, theorists and critics have taken Farocki films such as Inextinguishable Fire (1969) and Images of the World and the Inscription of War (1988) and installations such as Deep Play (2007) as reference points. His impact and influence on culture, within and beyond Germany, is undisputed."

It is therefore no coincidence that, a year after his death, the artistic director of the 56th Venice Biennale Okwui Enwezor should devote extensive space to him as part of his "All the World's Futures". At the very heart of the Exhibition, in the centre of the Arsenale, are copies of Filmkritik and one of the artist's last projects, Labour in a Single Shot, launched in 2011 with Antje Ehmann as a number of workshops; 83 of his films can also be seen.

Labour in a Single Shot has numerous participants, all asked to understand the new forms of working by producing videos, lasting two minutes at the most, on a certain job and consisting in single sequences with no cuts or editing. In terms of filmography, nearly all the works produced by the artist from 1966 to 2014 have been restored and gathered in the Atlas of Harun Farocki's Filmography. It is presented in chronological order on separate screens.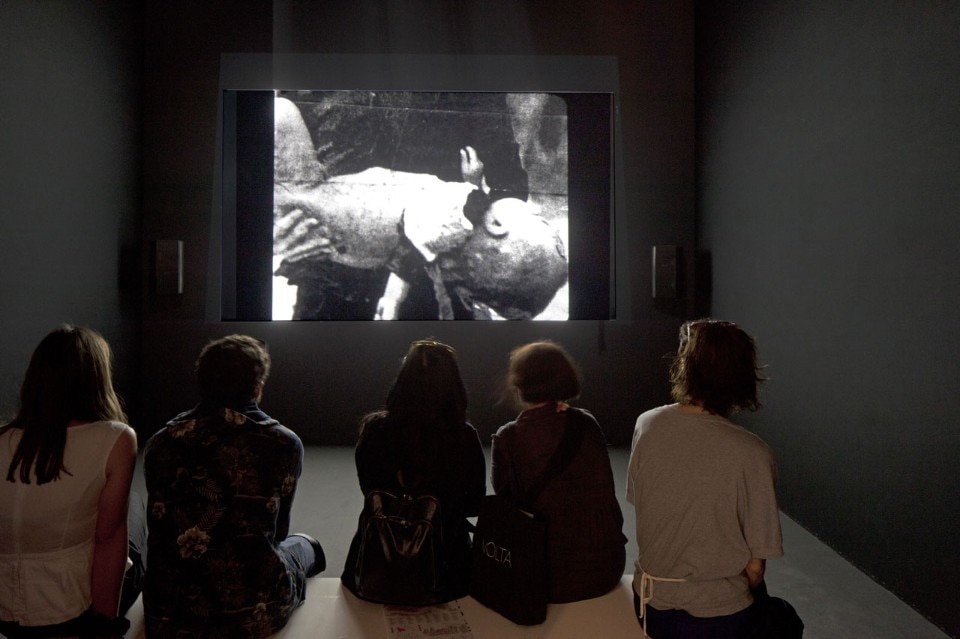 Systematic, concise and rigorous, Farocki always strove to debunk the dominant rhetoric and save facts from a fragmentation that intentionally prevented their clarity. He edited images of different origin together – filmed by the artist, pre-existing, drawn from mass media or surveillance devices and political propaganda – to address symptomatic subjects such as Vietnam in the 1970s, Auschwitz in the 1980s, surveillance technology and intelligent bombs in the 1990s, dictatorships – with a remarkable film on the collapse of Ceausescu's Romanian regime – the prisons of the regime, shopping centres and training camps for today's drone pilots. Adopting a forensic tone, Farocki's films recontextualised the facts, reconstructed links and, most importantly, showed what is not normally seen. He presented the results of circumstantial research, but never sacrificed the powerful metaphors.

A realisation that images have a perverse power to make even violence "beautiful" lay behind his radical criticism of the cinema itself, seen as a device spawned to create viewable images but with far from transparent logic and mechanisms. Farocki always opted for clarity and an inflexible formal brusqueness to draw out the codes hidden in the folds of an image and his works couple methods copied from documentary techniques with some fiction.

In Inextinguishable Fire, 1968-1969, the artist presents spectators with a blunt assertion: "When napalm is burning, it is too late to extinguish it. Napalm has to be protested where it is produced, in factories." One factory is named. It is called Dow Chemical and is situated in Midland, Michigan. The company focuses on rationalised technology, on a scientific progress blinded to the effects. Work in the factory is extremely compartmentalised, meaning even the workers' subjective awareness is obscured. The product in question, napalm, will be produced in increasingly lethal formulas with no resistance being raised. Paradoxically Farocki tells us, not only distance but also extreme proximity can make violence intangible, with our unspoken complicity.

Links between technology, politics and violence are the focus of his more recent video series, Serious Games in which he looked at drone operators at their workstations. The use of drones has changed the principles of politics, our experience of war and combat, and even our relationship with the context: videogames, animations, computers and programming languages – commissioned by Ministries of Defence –, the psychological impact of a war fought against enemies thousands of kilometres away and the sense of an unstable reality in which all the boundaries between combat, play and pretence have become blurred. All the moral complexity of modern warfare, characterised by new, extreme forms of asymmetry, emerges in these works. Thanks to digital technology the evil is done "from afar" and, to paraphrase Hannah Arendt, its banality is all the more striking.