It 's late, it's late, it's late – repeats the white rabbit, running breathlessly with his bulky pocket watch. There's no trace of Alice, much less of a Wonderland. During this cold December, the battle against time materializes constantly on our BlackBerries and iPhones at that crossroads of life that is London. But it's enough to cross the threshold of the El Paso diner in Hoxton to find oneself in the mole's lair (The Gopher Hole). Downstairs is a basement where aberrant architecture and Beatrice Galilee have just opened a gallery. The inaugural show, "About a Minute," brings together architects, artists, designers and writers, who were invited by the curators to reflect on how to perceive a minute not as a limit or measure of hopelessly elusive time but rather as an inspiration for creative power.
To read the show, it's necessary to abandon the concept of time with which we entered The Gopher Hole, and adopt another idea of time that is dilated, lost in the different stimuli, like the soft ticking coming from the tiny clock faces. Elaine Ho had them specially made in China only with the second hand; one can take possession of it by complying with certain rules, like talking to a person for a minute while avoiding any reference to time in the conversation.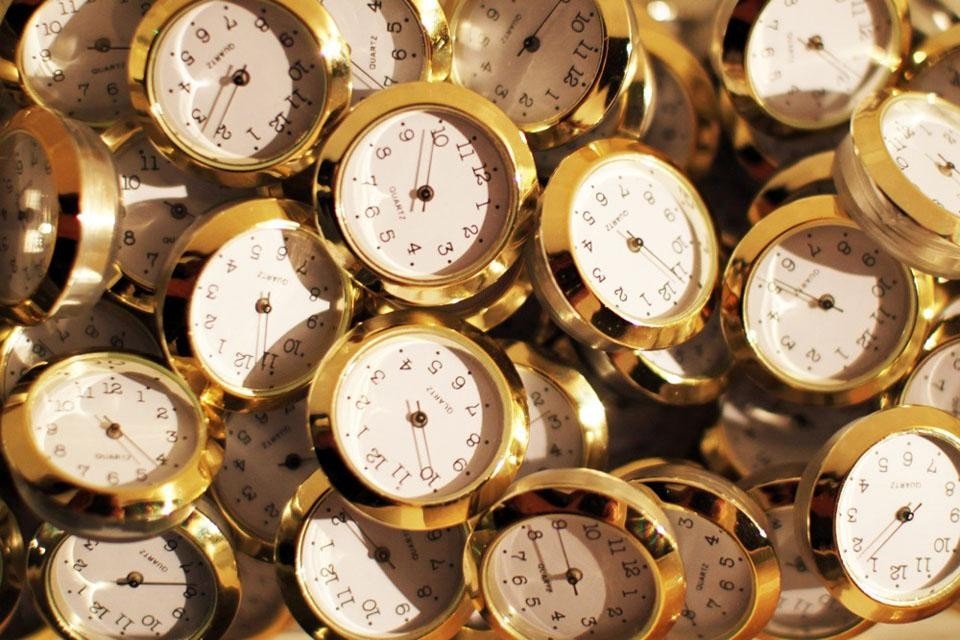 Sam Jacob offers a text description of five types of (famous) chairs to his students at the Architectural Association without the use of the originals as visual data; the sketches that were collected in five notebooks are the fantastic results and the five most curious interpretations are also presented as three-dimensional models. A wall-mounted tape recorder, when activated, recites a poem. A red and white pill hovers over a portion of the wall; a sign invites each viewer to find ideas for "daydreaming."
Postworks' contribution is a precious-looking map of London made of mechanical parts as if the gears that are the basis of the functioning of the city were revealed and rendered in plan. At the back of the room, a red phone on a pedestal is the response of Go West Project. It rings every hour when the gallery is open, and if a visitor answers, he or she will be connected to someone in China, thus creating a bridge between different geographies and people.
In this minute they get to know each other better - or at least try to. The key seems to lie in an attempt at sociality and communications conducted as an alternative dictated by principles of belonging, creating a new shared lingua franca for at least one minute, or for 48 seconds. Caterina Riva