The house, located in Calders (a small village in the centre of Catalonia), is the new home to a couple with two children. The site is at the end of the village with the natural park of "Sant Llorenç del Munt i l'Obac" just in front. Clients requested to include an office, common living space, three private rooms, two bathrooms and a garage.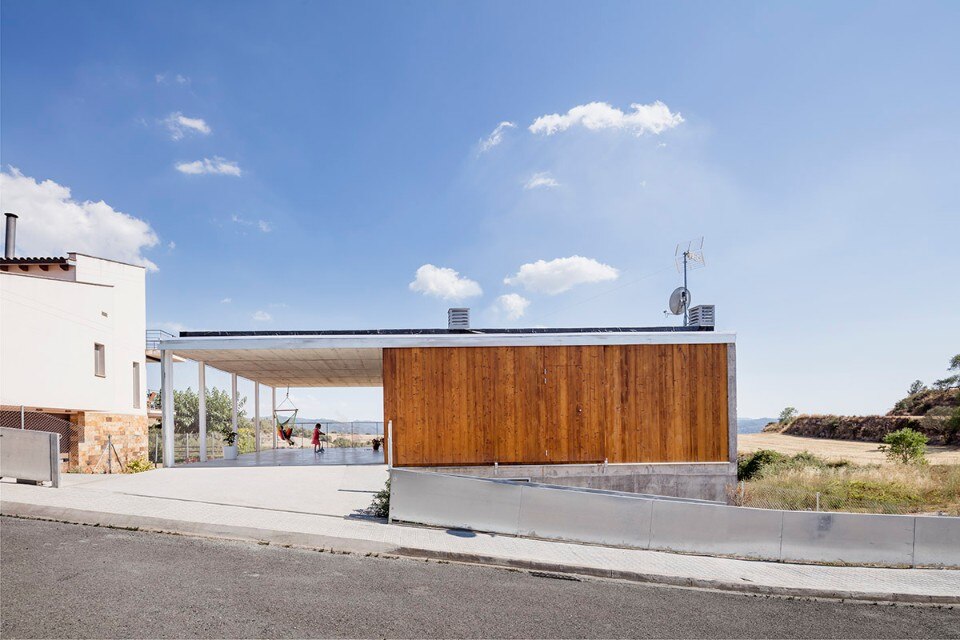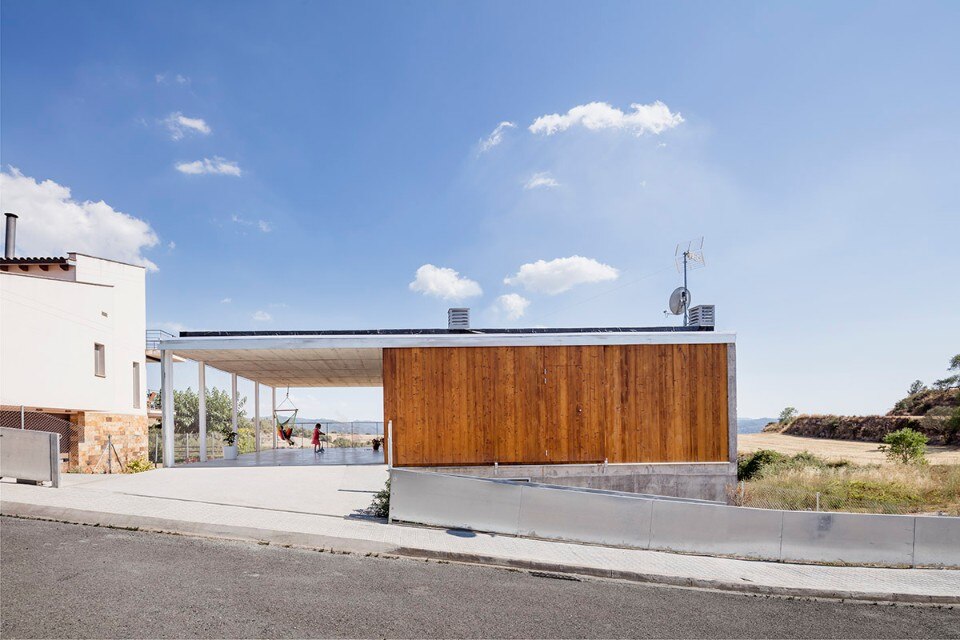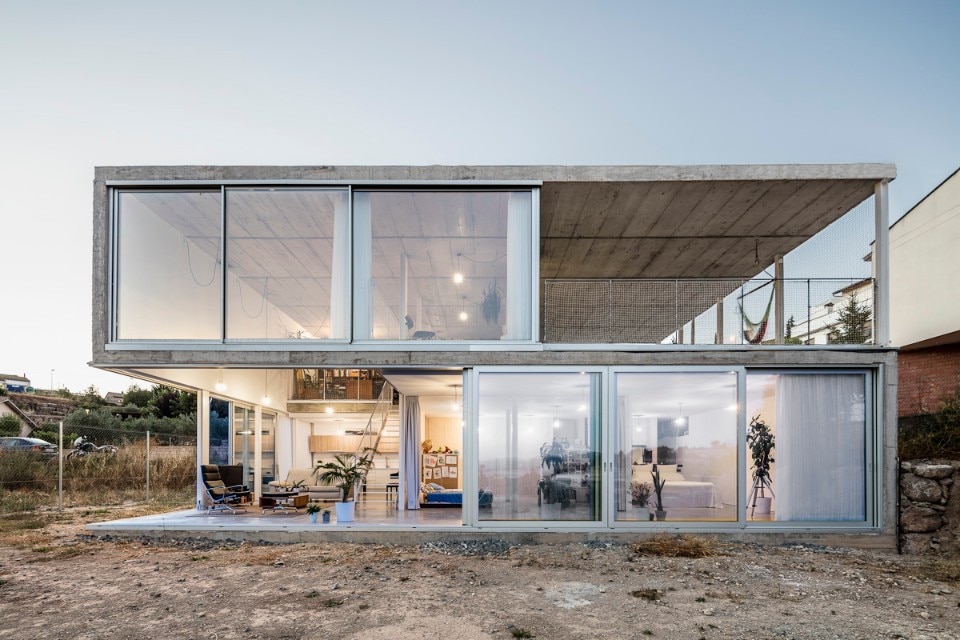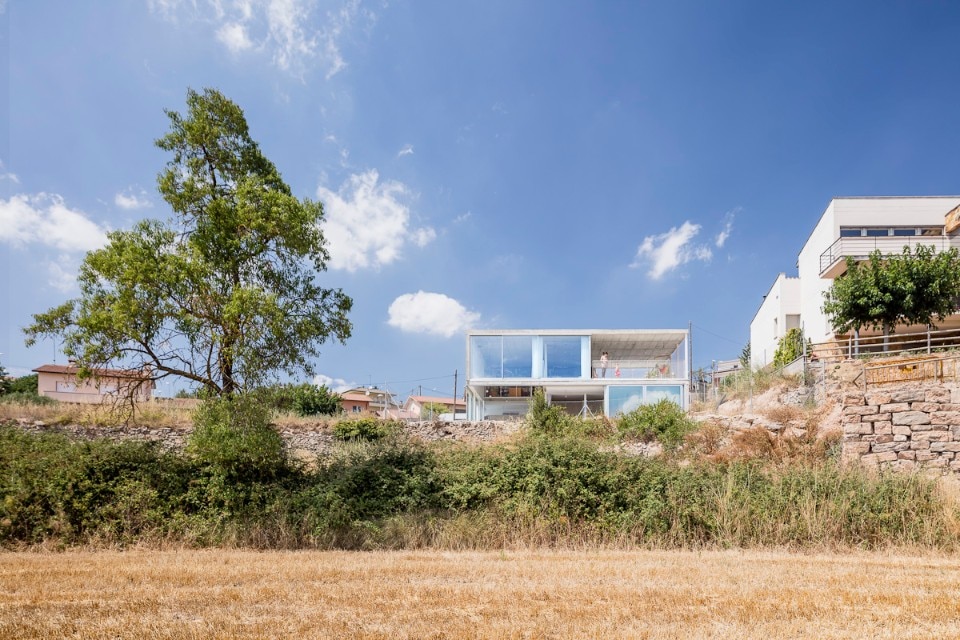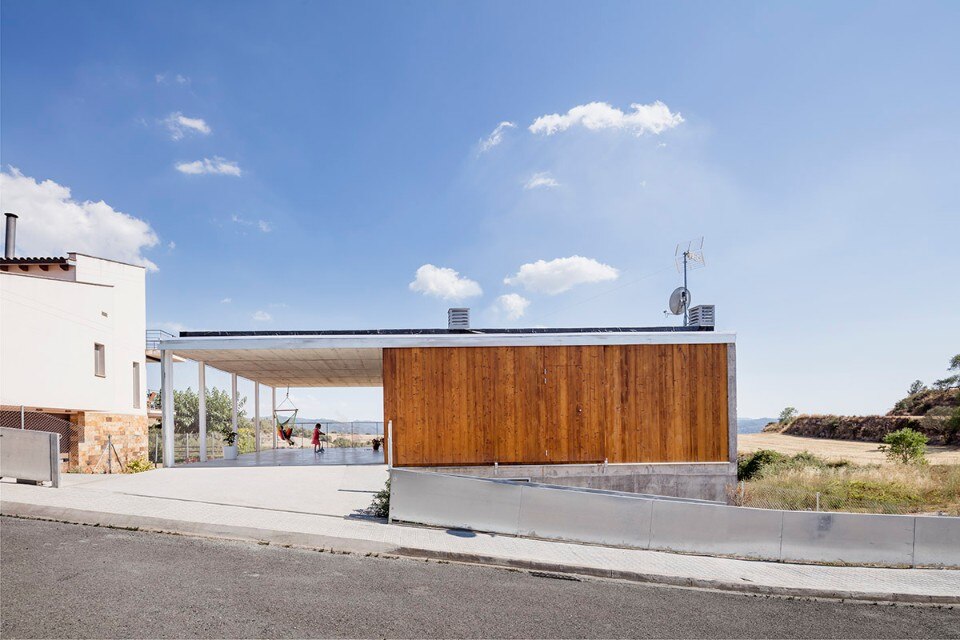 narch, house in Calders, Spain, 2016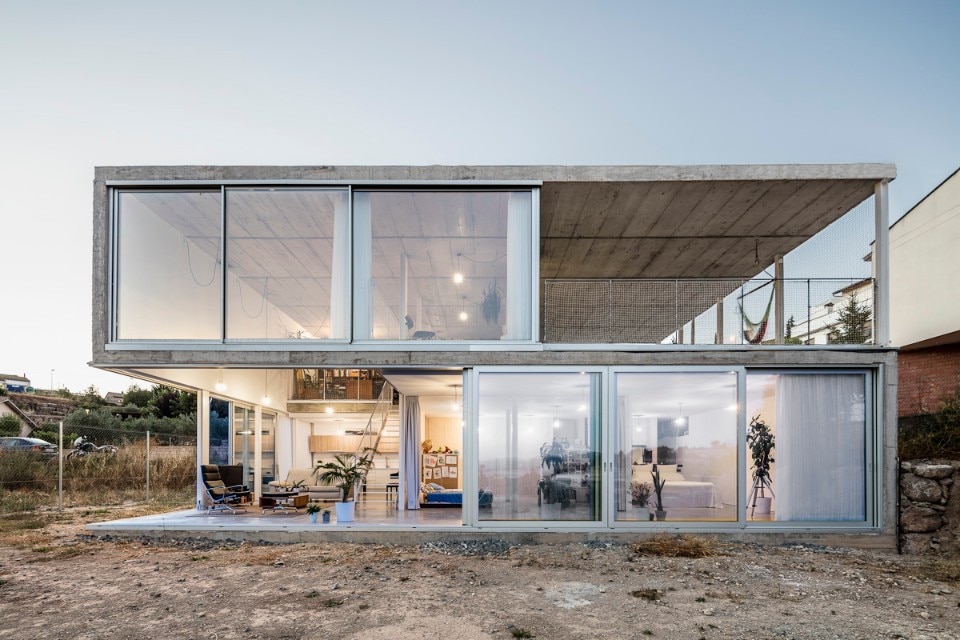 narch, house in Calders, Spain, 2016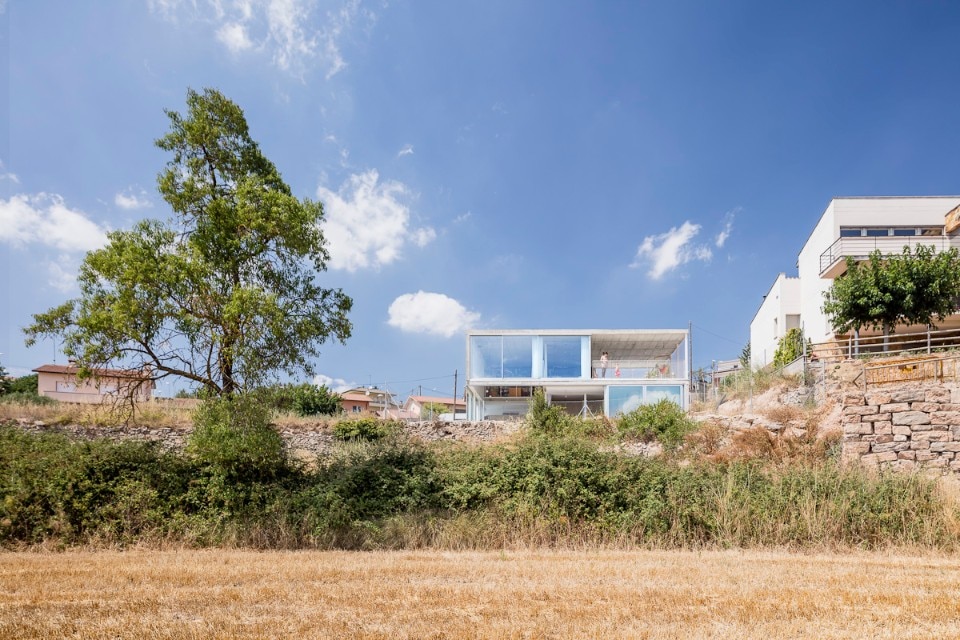 narch, house in Calders, Spain, 2016
The Barcelona-based architectural practice narch placed the garage and the studio in the upper floor at the street level. The common living area and rooms are located in the ground floor, in order to connect them with the garden.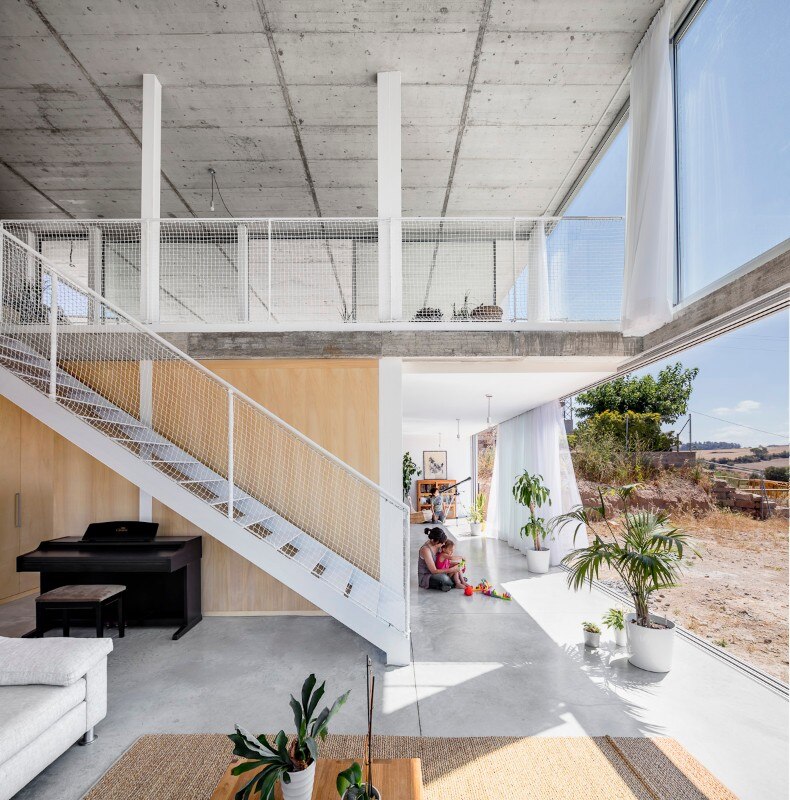 The acces through the garage is used as a garden, a porch, a flexible in-between space. A double-height at the living and dining area opens onto the garden and the natural park. A white steel staircase match the flooring on the lower level. The staircase is flanked by wires to accentuate the lightweight airy feeling you get from being height up with a view down to the rest of the house.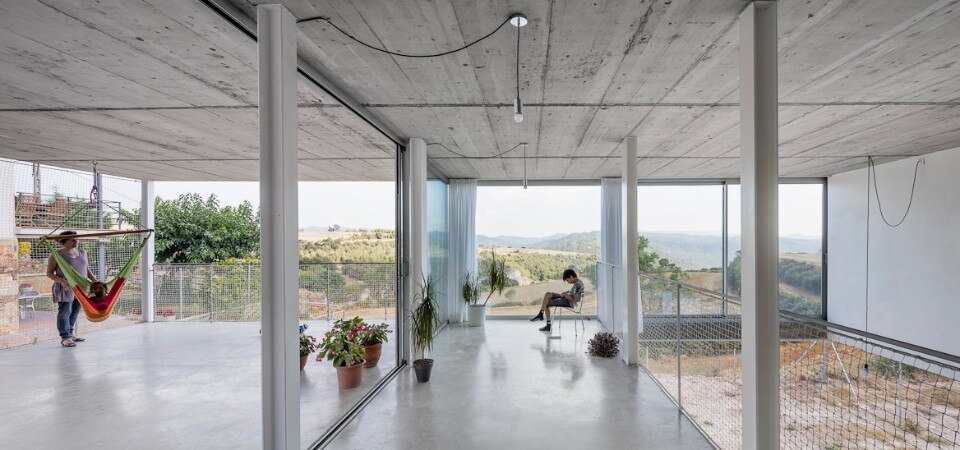 The house is more like an exterior garden than an interior, it is a space in which furniture and plants are placed directly under the blue sky. Architects wanted to create a continuity between the natural setting and the house, bringing the exterior in and became part of the interior, where the inside and outside were surprisingly continuous.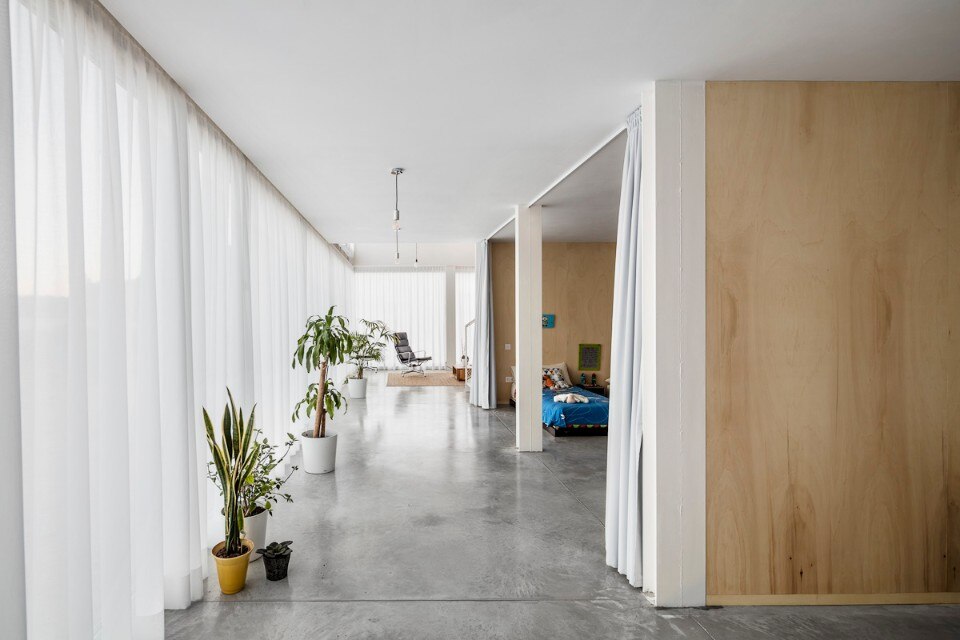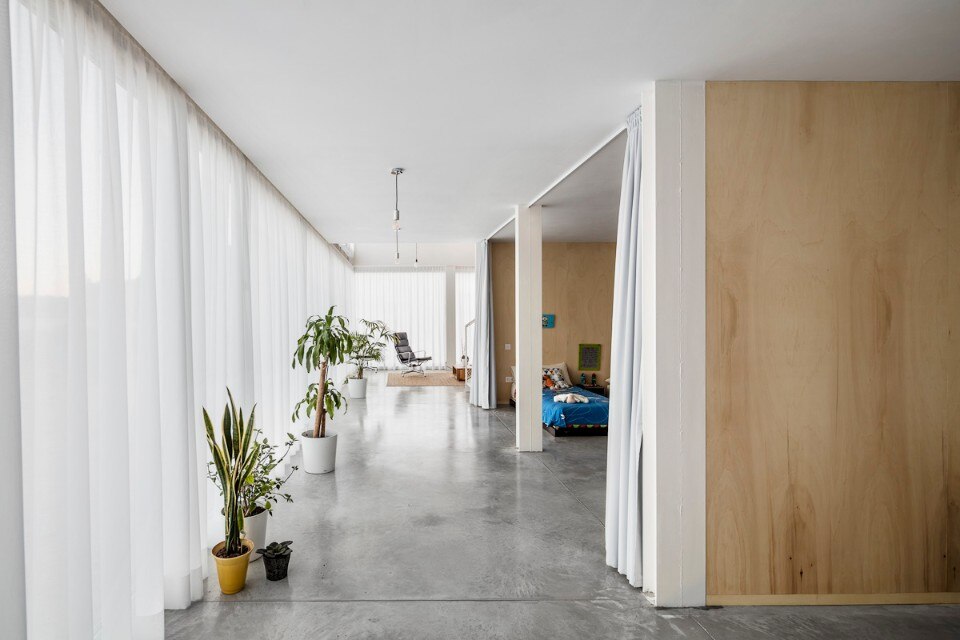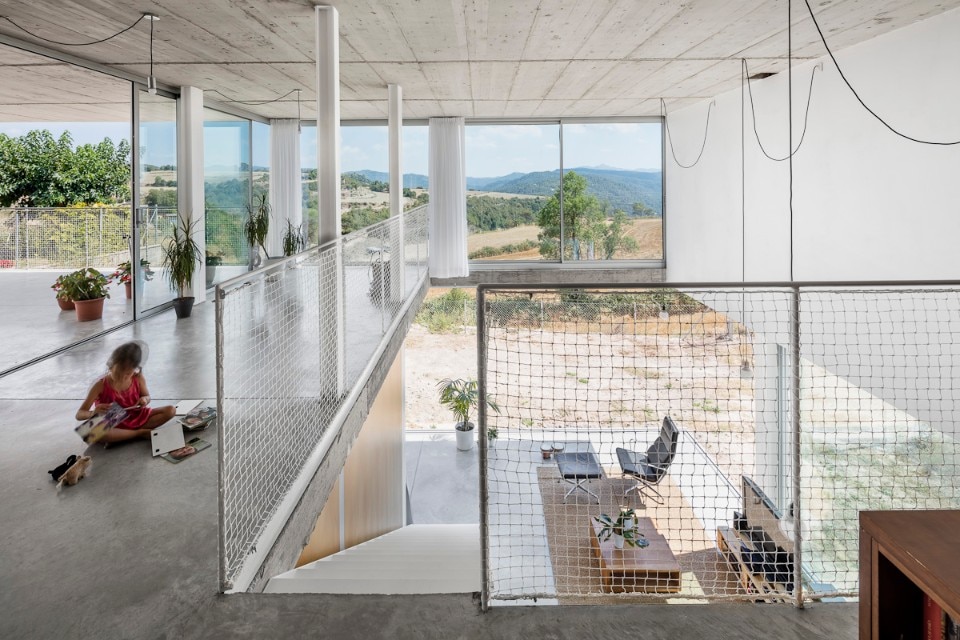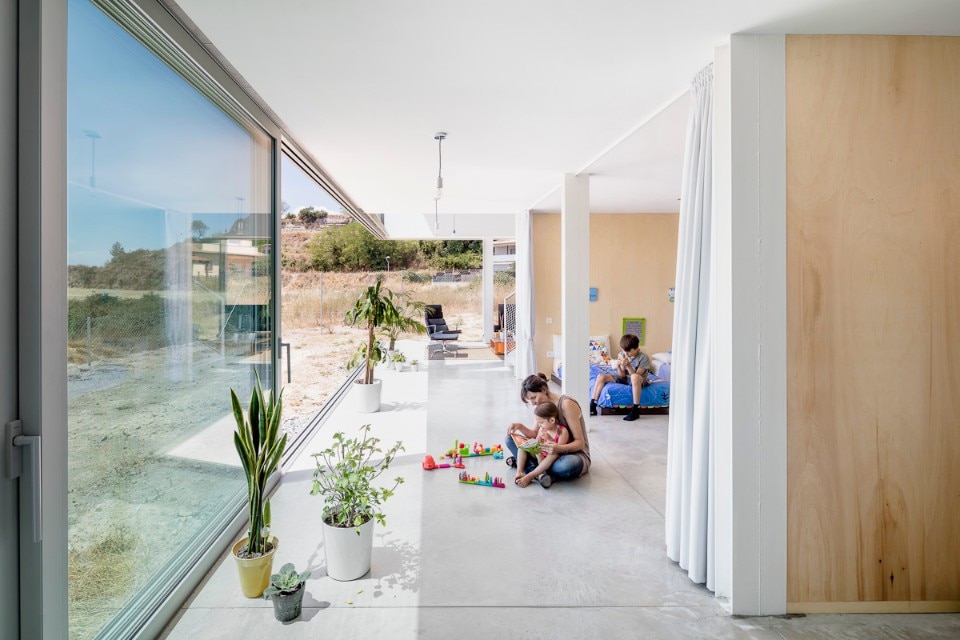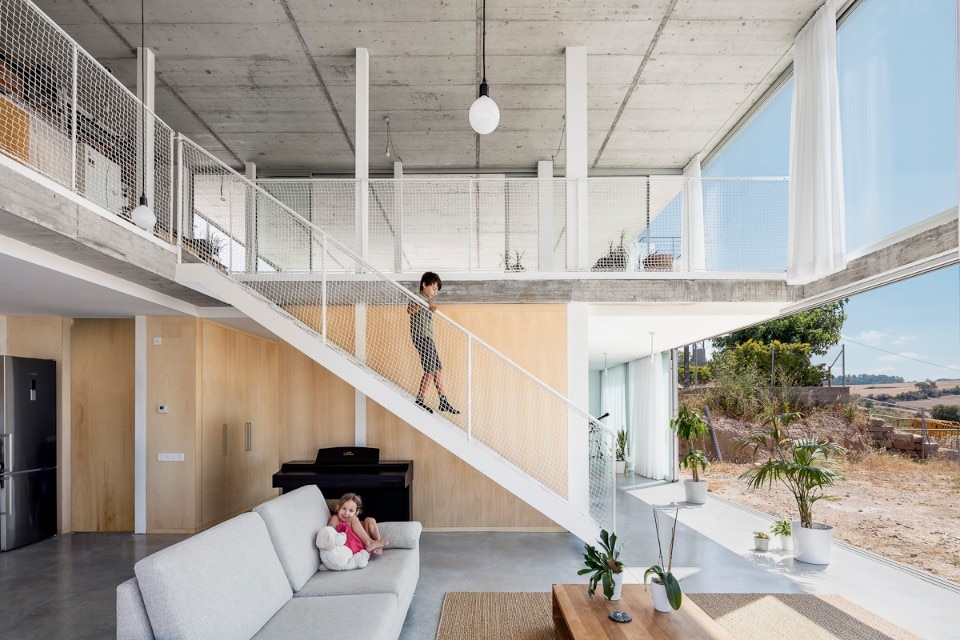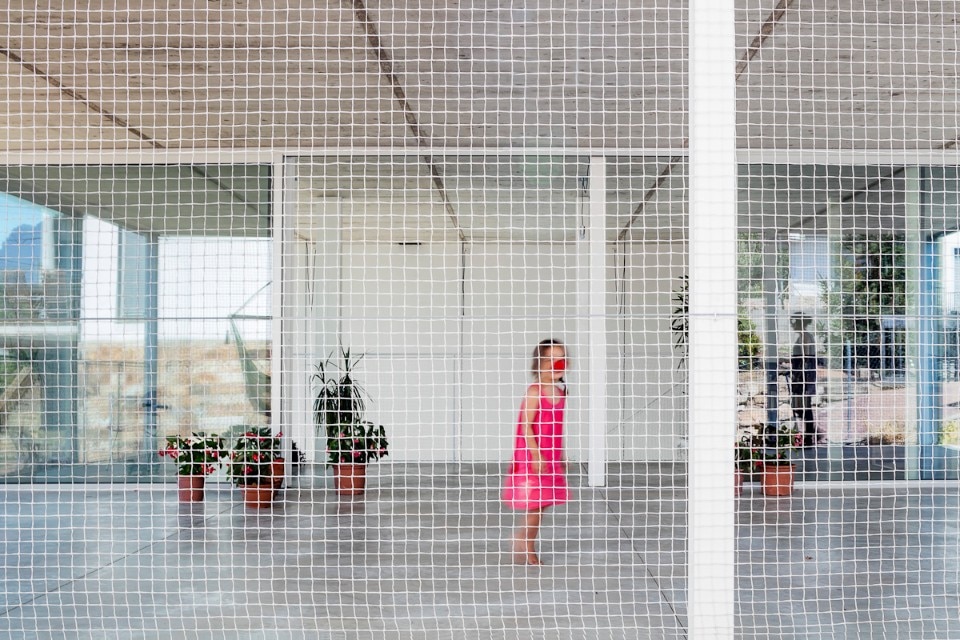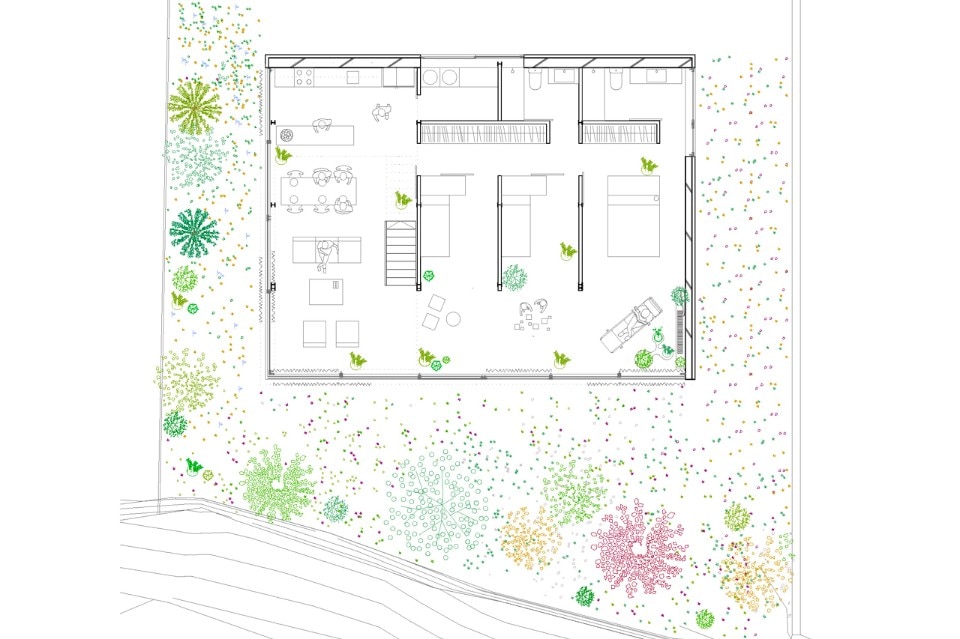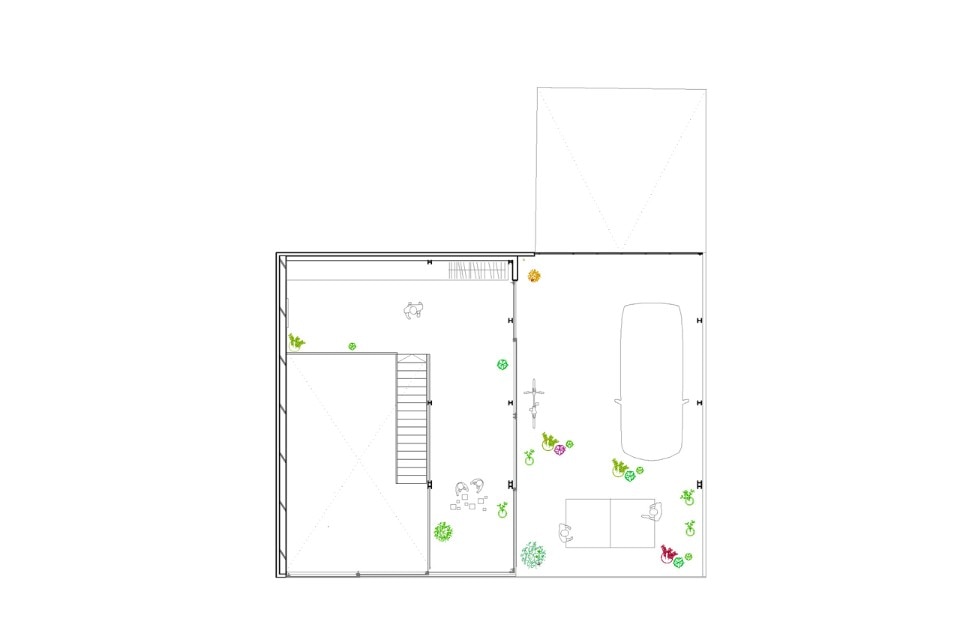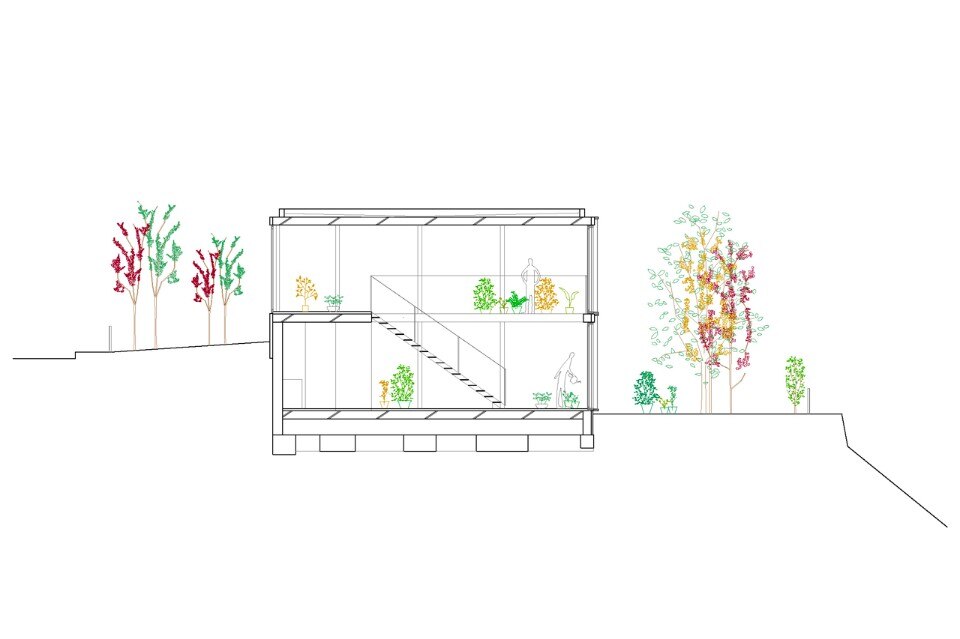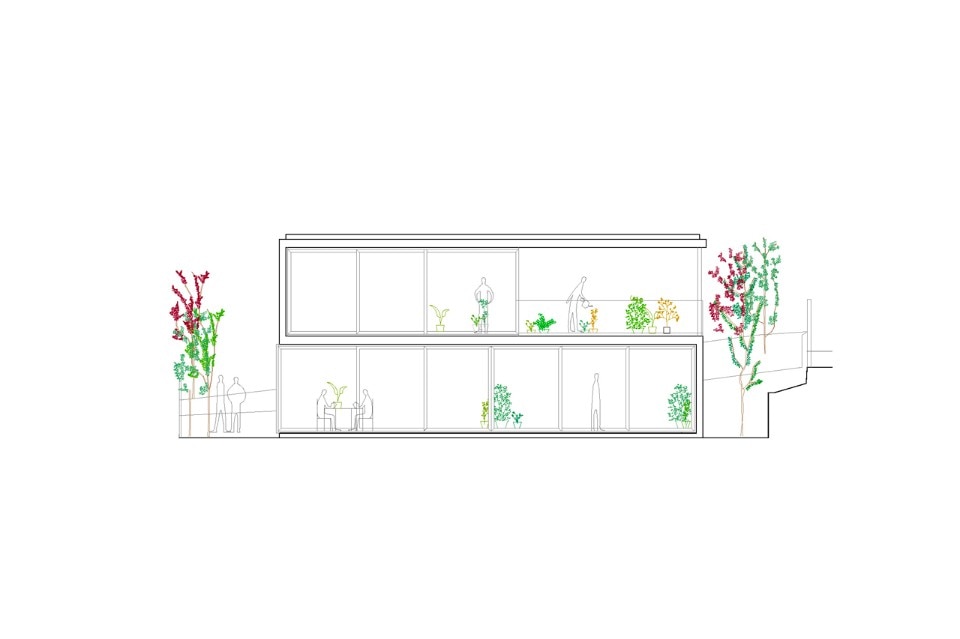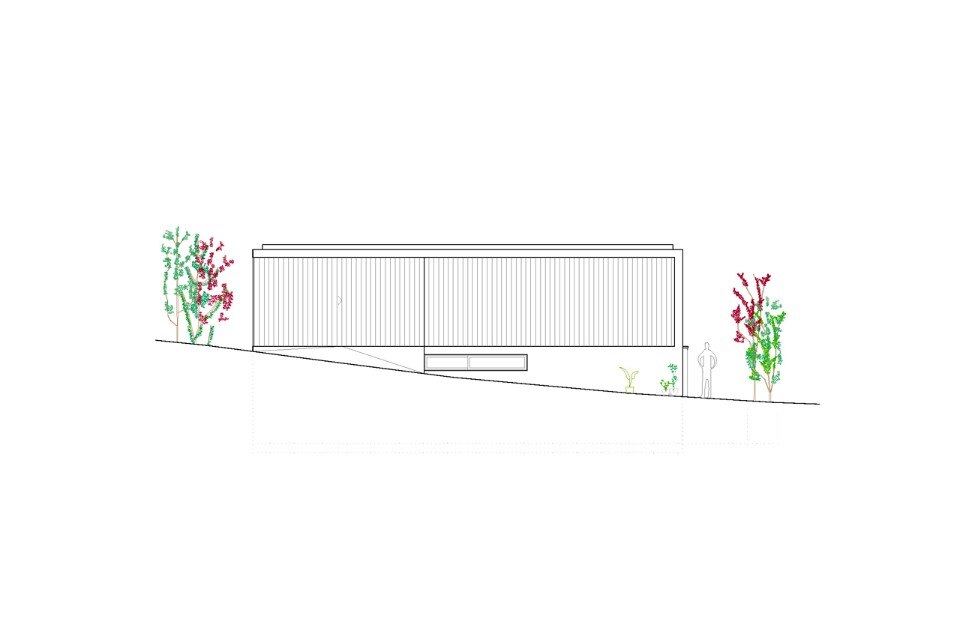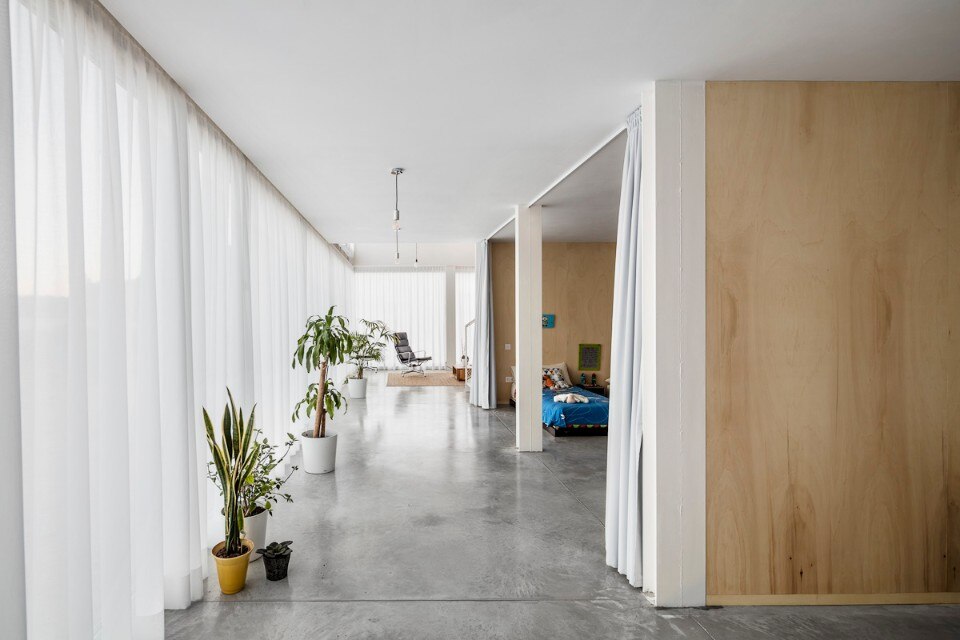 narch, House in Calders, Spain, 2016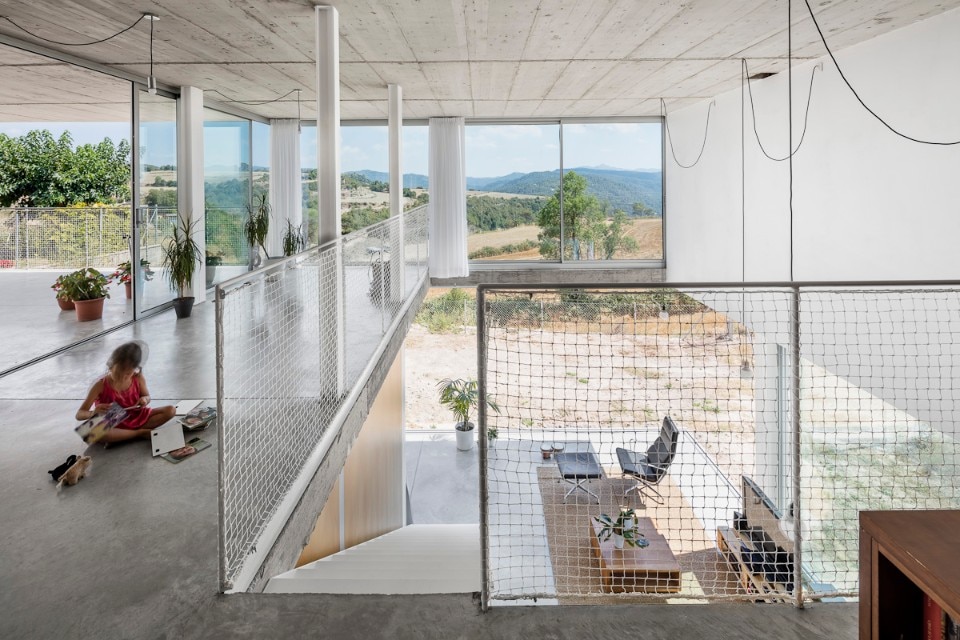 narch, House in Calders, Spain, 2016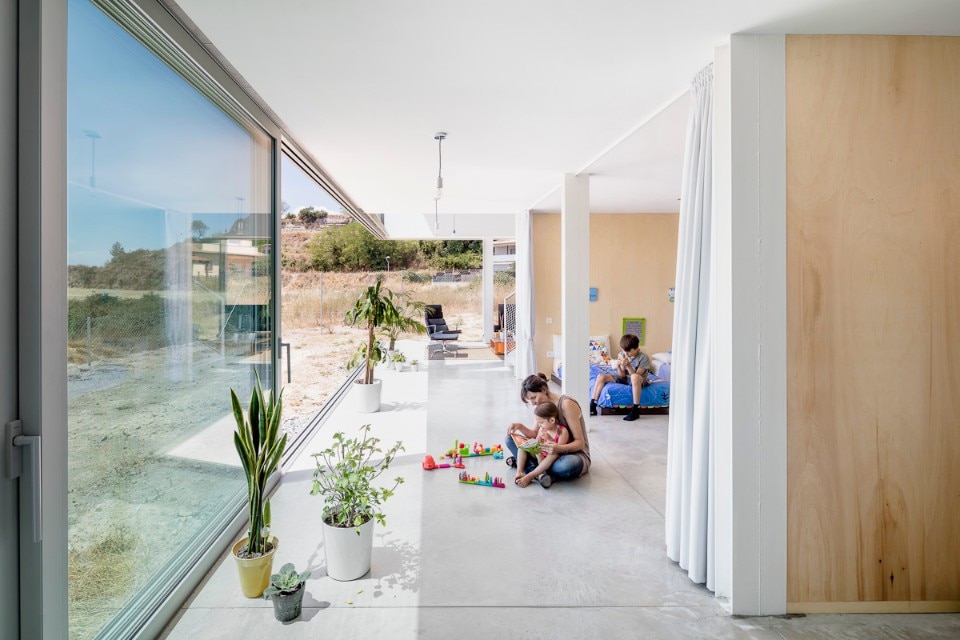 narch, House in Calders, Spain, 2016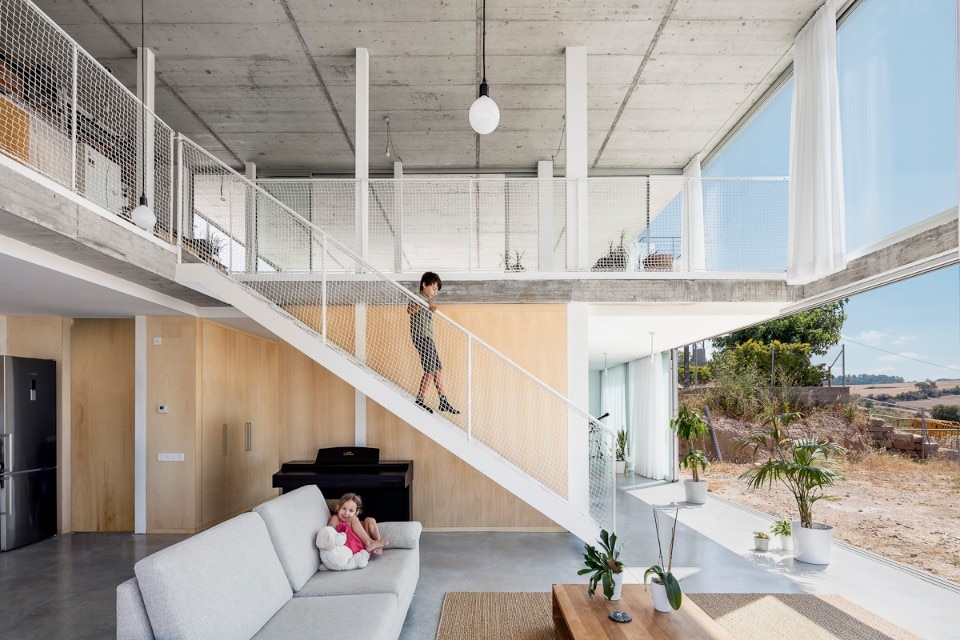 narch, House in Calders, Spain, 2016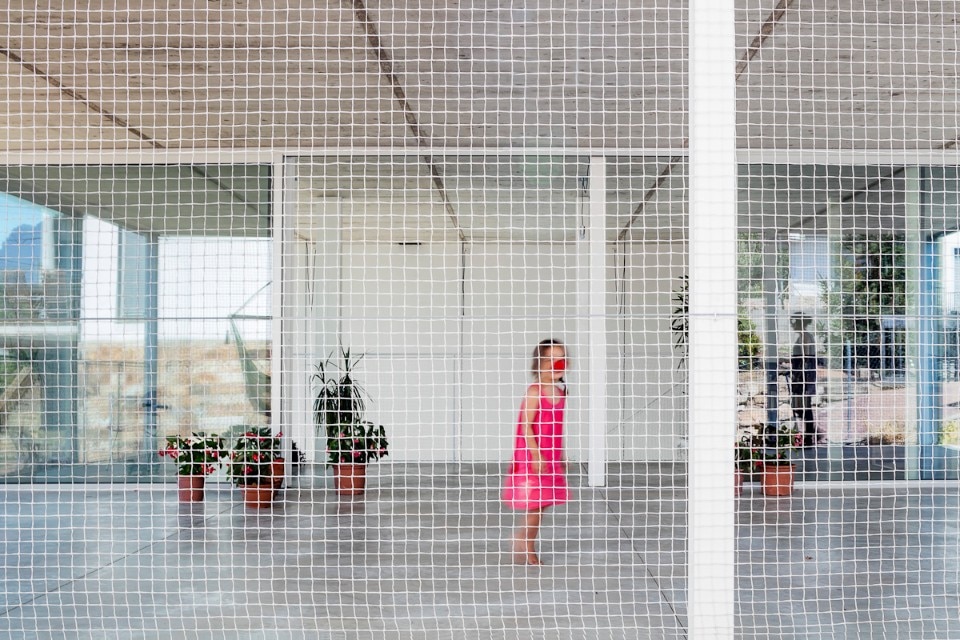 narch, House in Calders, Spain, 2016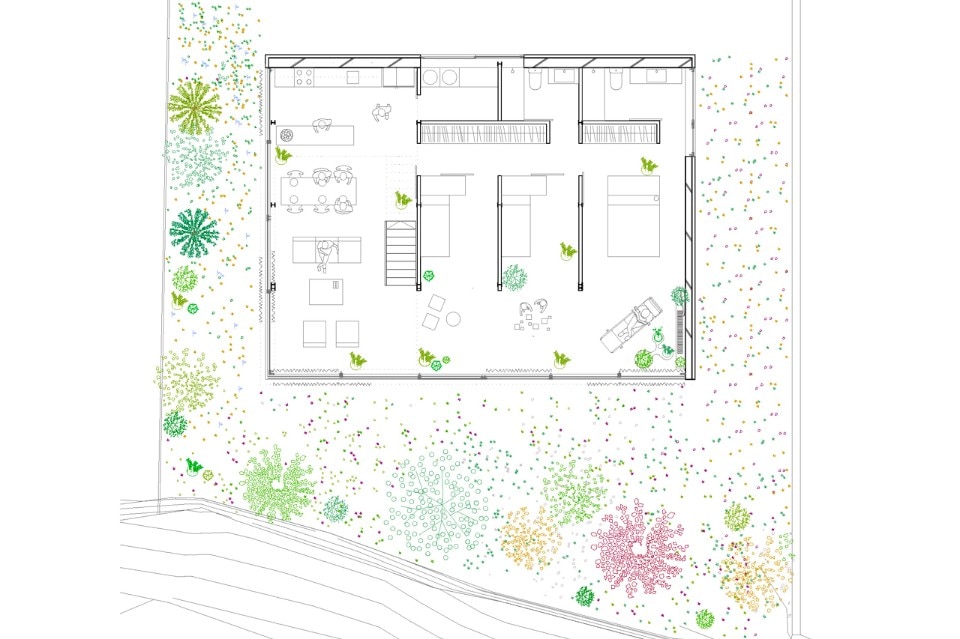 narch, House in Calders, ground floor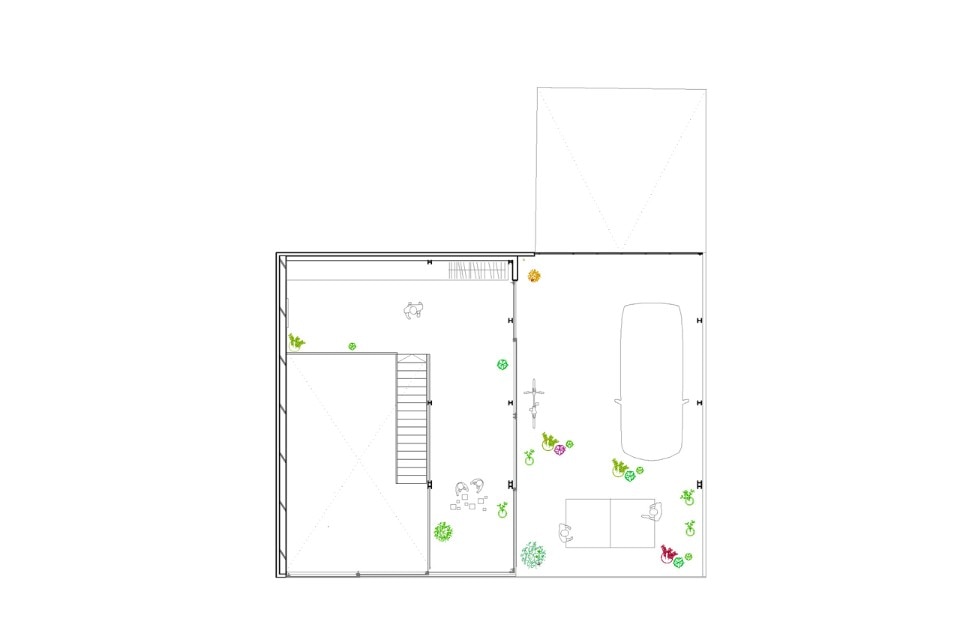 narch, House in Calders, first floor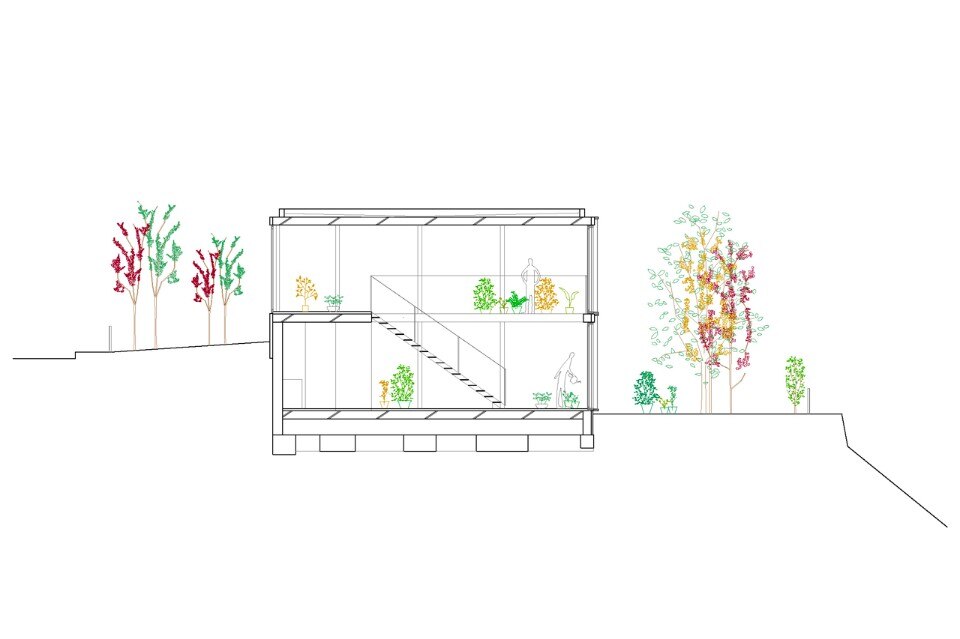 narch, House in Calders, section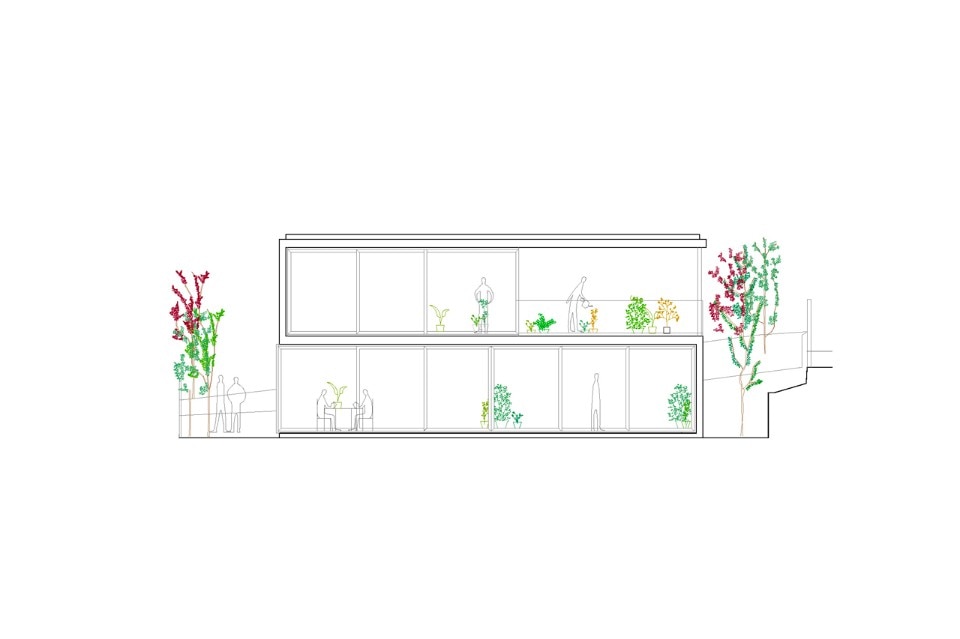 narch, House in Calders, elevation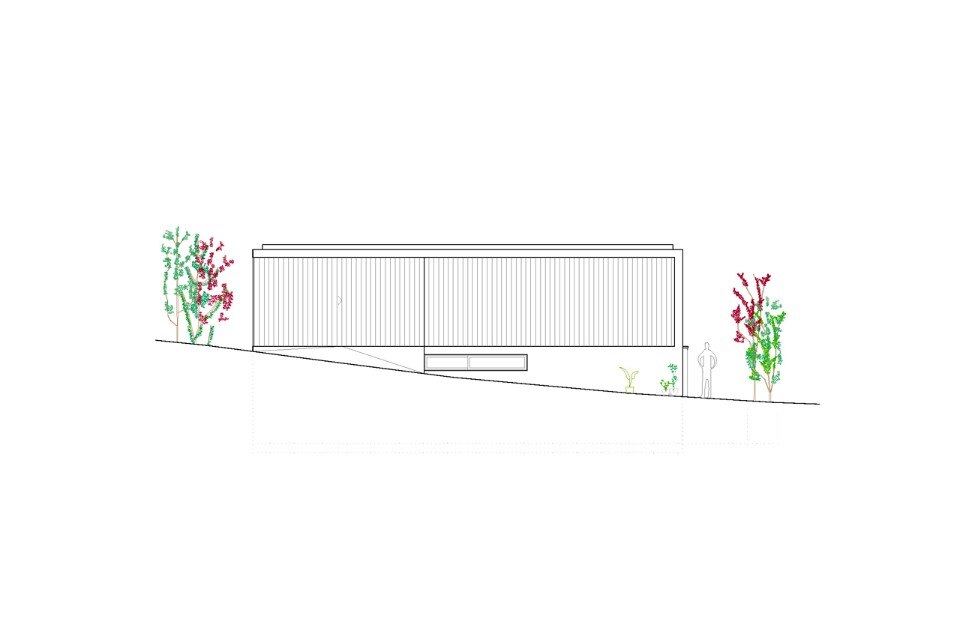 narch, House in Calders, elevation

House in Calders, Spain
Program: single-family house
Architects: Narch – Joan Ramon Pascuets and Monica Mosset
Area: 240 sqm
Completion: 2016