Macro Sea completed G27, a residence for students living abroad located in Berlin, Germany.
G27 features flexible and contemporary space to house the academic programs of CIEE: Council on International Educational Exchange.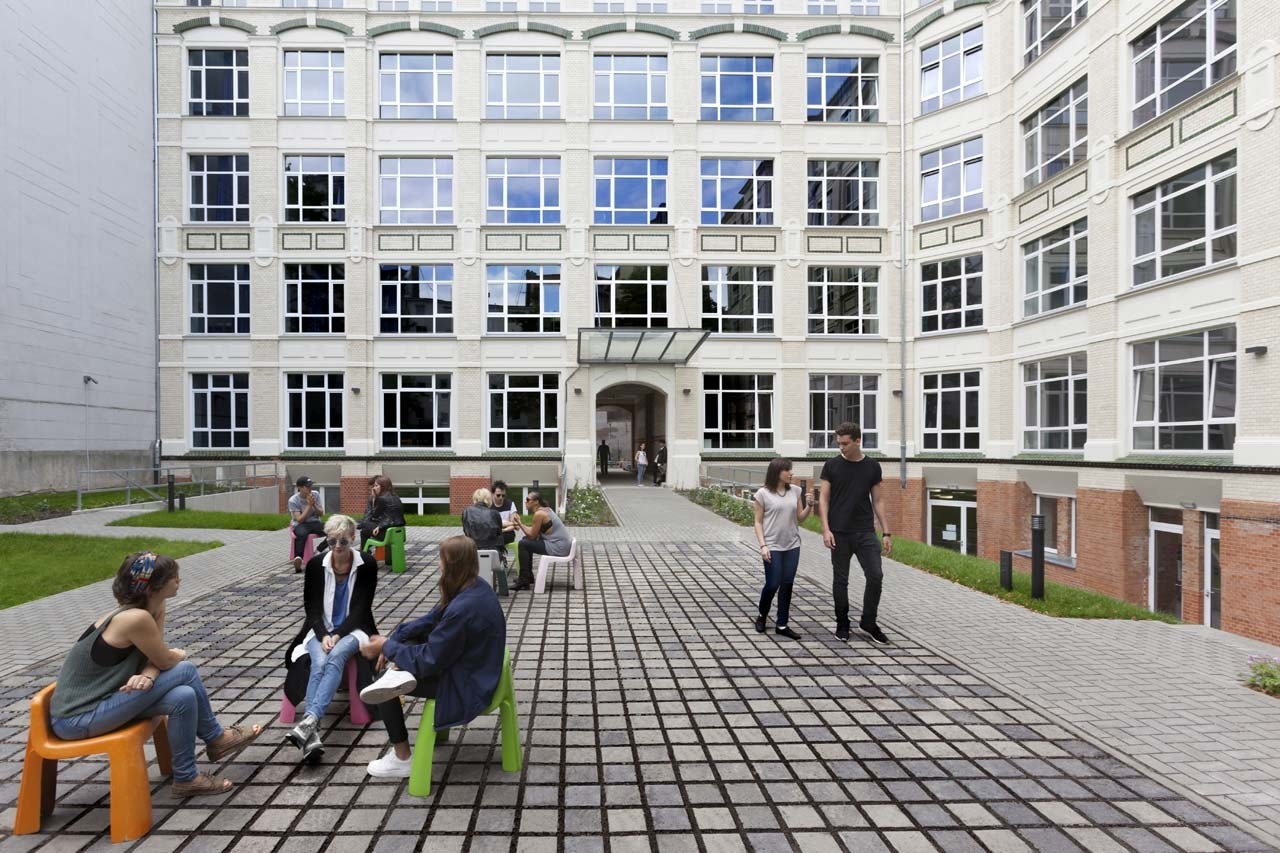 The former Roka manufacturing complex – an industrial company founded in 1901 – was chosen because of its campus-like feel, historic roots and potential to meet the project's expectations.
The 100 year-old campus includes a five-story front building located at 27 Gneisenaustrasse, home to future administrative offices and faculty apartments, and a large six-story factory building set back from the street and separated by a tree-lined interior courtyard.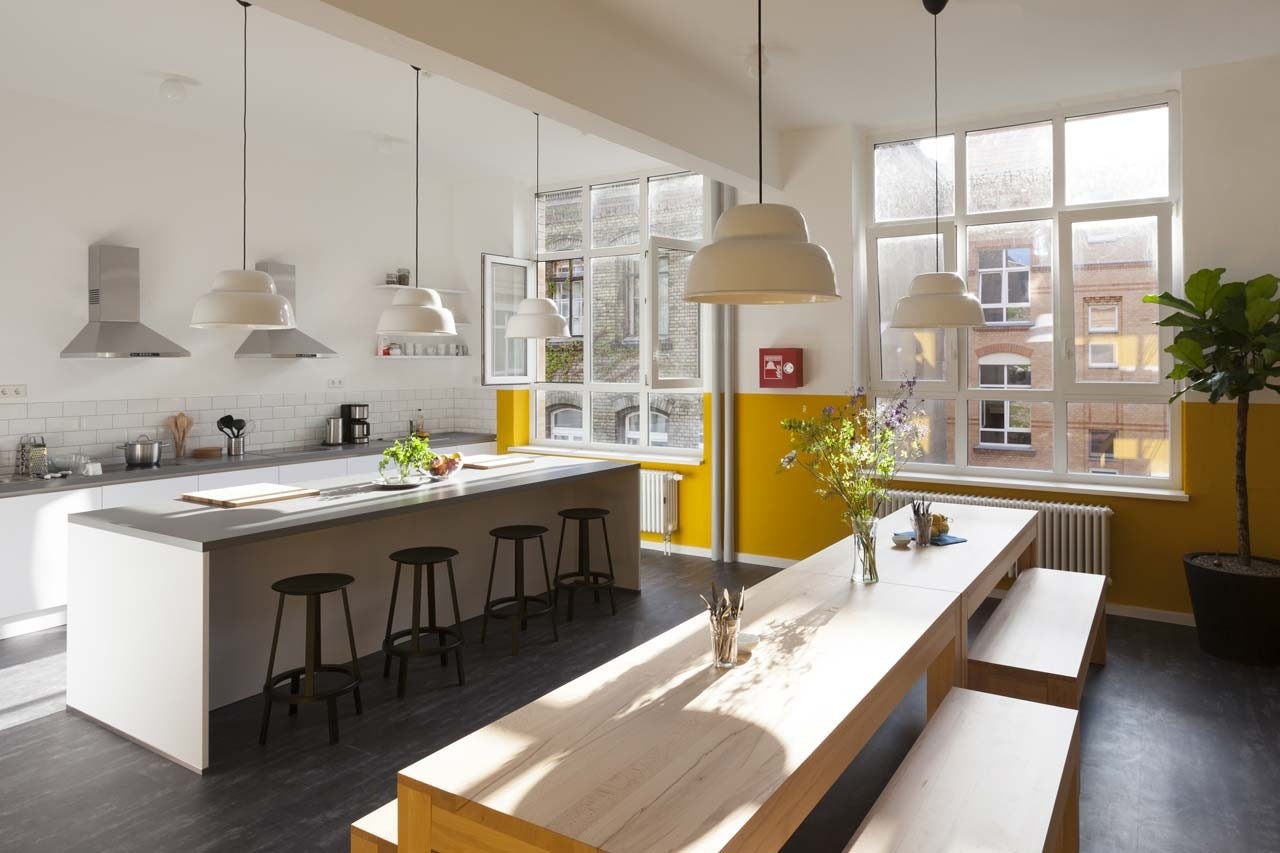 G27 is outfitted in a mix of contemporary Danish, Bavarian vintage and custom-made furniture. It is designed to maximize interaction between residents and engagement with their neighbors. The centerpiece of the project is a large communal space with multiple seating areas, repurposed local furniture, an oversized fire place, a marble bar and cafe, and eclectic lighting that blend the old and the new.
Community kitchens and intimate lounges, surrounded by local contemporary art and extensive collages of framed student photos, anchor each floor, providing multiple social hubs.

G27, Berlin, Germany
Program: campus
Architects: Macro Sea
Client: CIEE: Council on International Educational Exchange
Area: 8,000 sqm
Completion: 2015