The project was planned by Rhythmdesign and Case-real with the request of a nursery school to be "not a small school, but a big house." 

The architects were asked to design a space which can embrace kid's daily activities, such as eating, sleeping and playing, rather than designing a special space as a nursery school.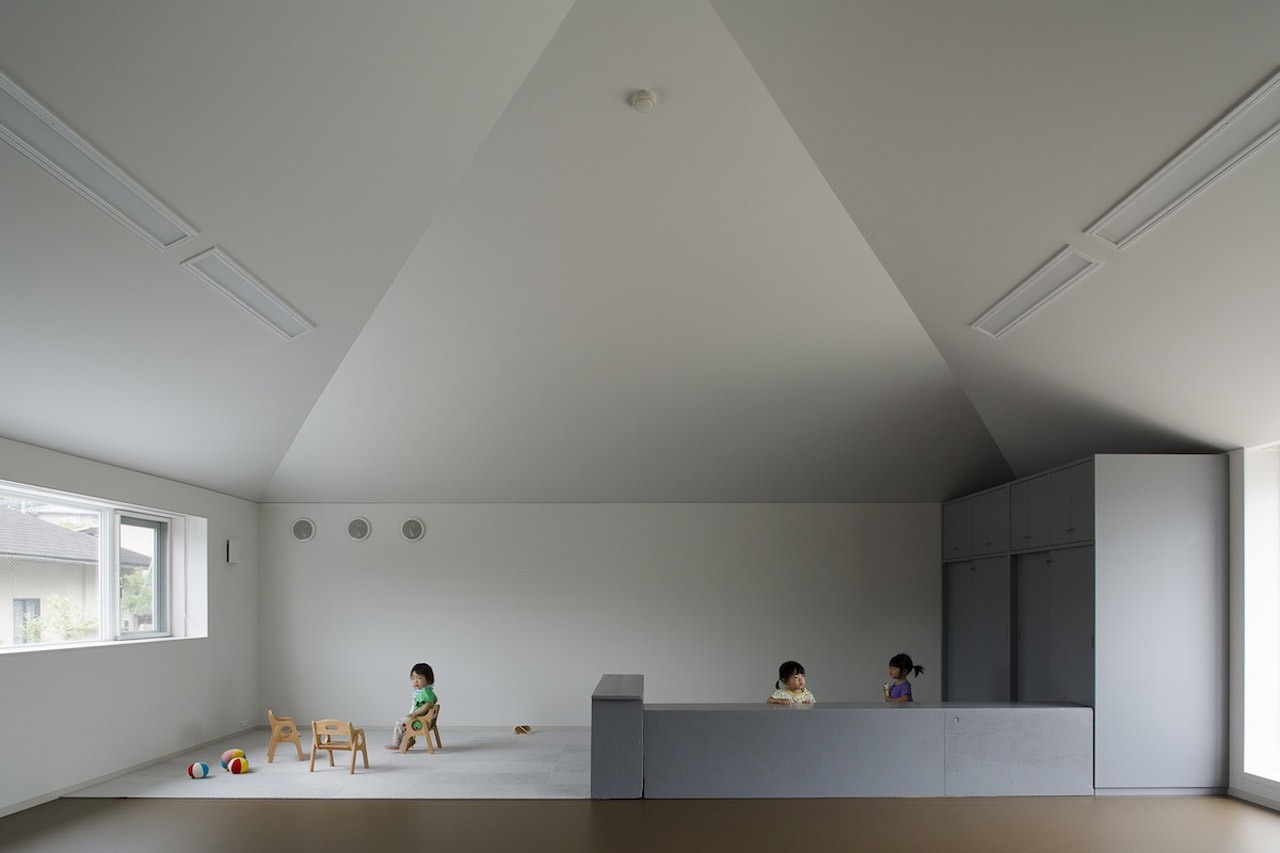 The result is a building that divides the open space into a courtyard and a small playground rather than having one big playground. This reduced scale allowed kids to feel the building like 'home', and it also helped expanding the varieties of kid's activities in the continuous area of playground, nursery room and courtyard.

When nursery schools have different levels, nursery rooms for babies are usually placed on the first floor and those of children over 3 years old are placed at above levels due to the issue of evacuation. However, this project put priorities on maximising the activities of over 3 years old kids, therefore the rooms for over 3 years old are placed on the first floor level. A temporary evacuation space for babies is secured at the terrace on the second floor level. This terrace is enclosed so that is planned to be used as an protected daily play area. A combination of pent roof and hipped roof provides individualities in quality of space within each room.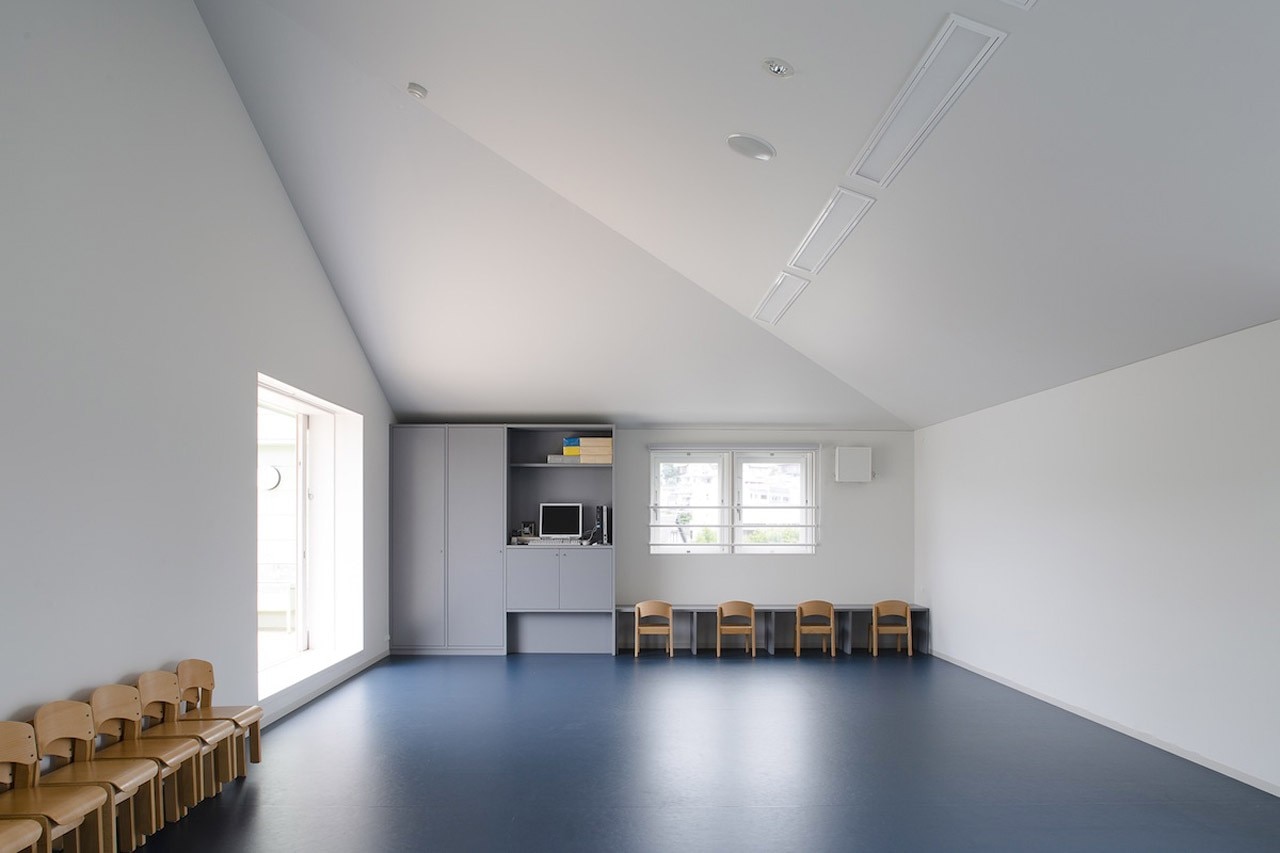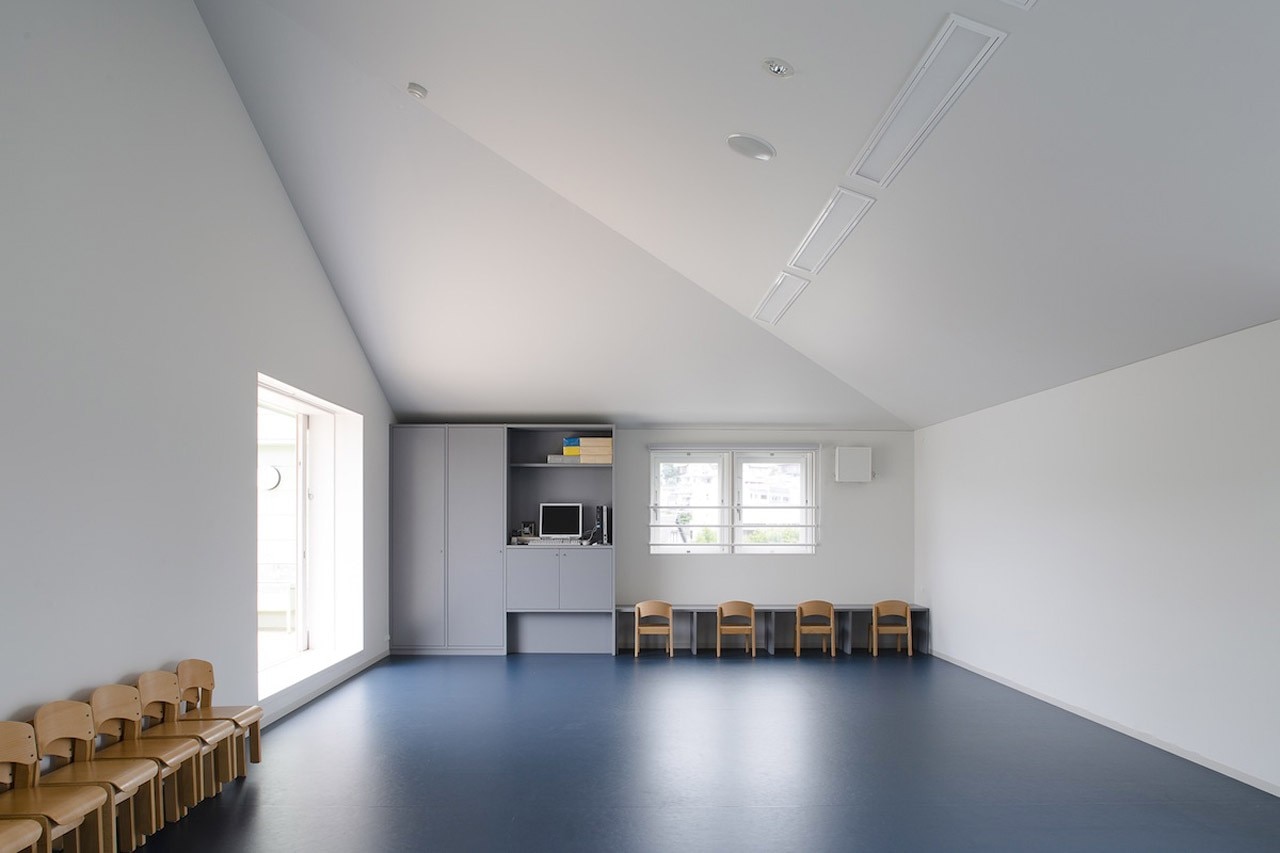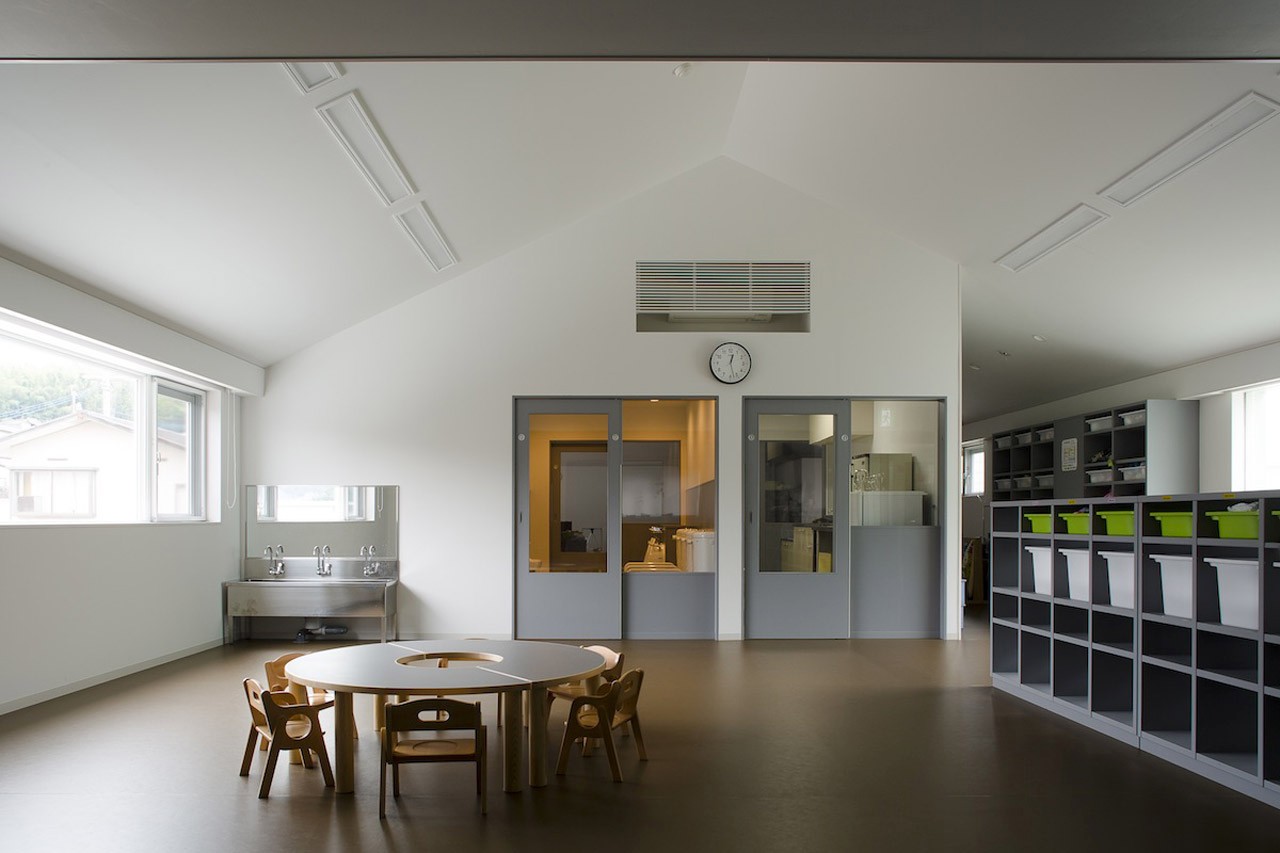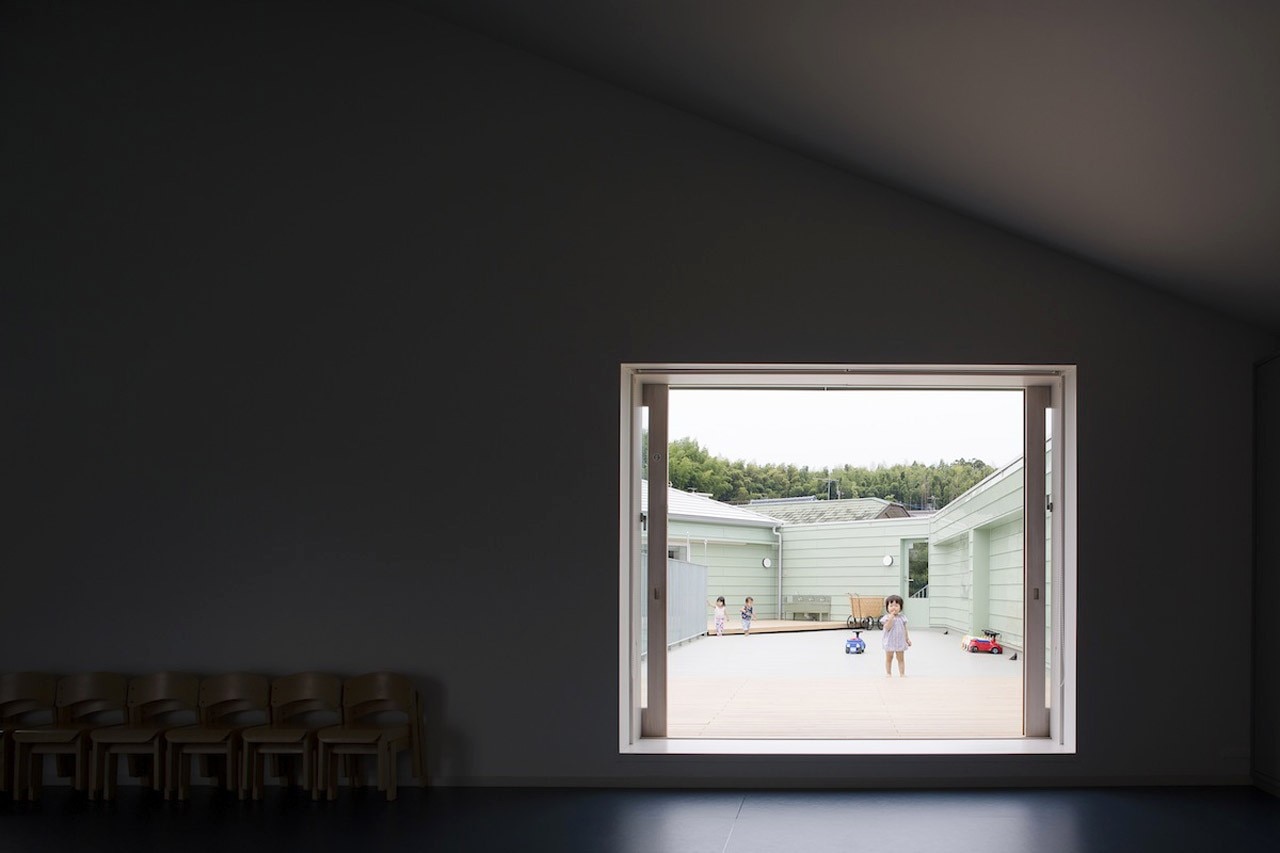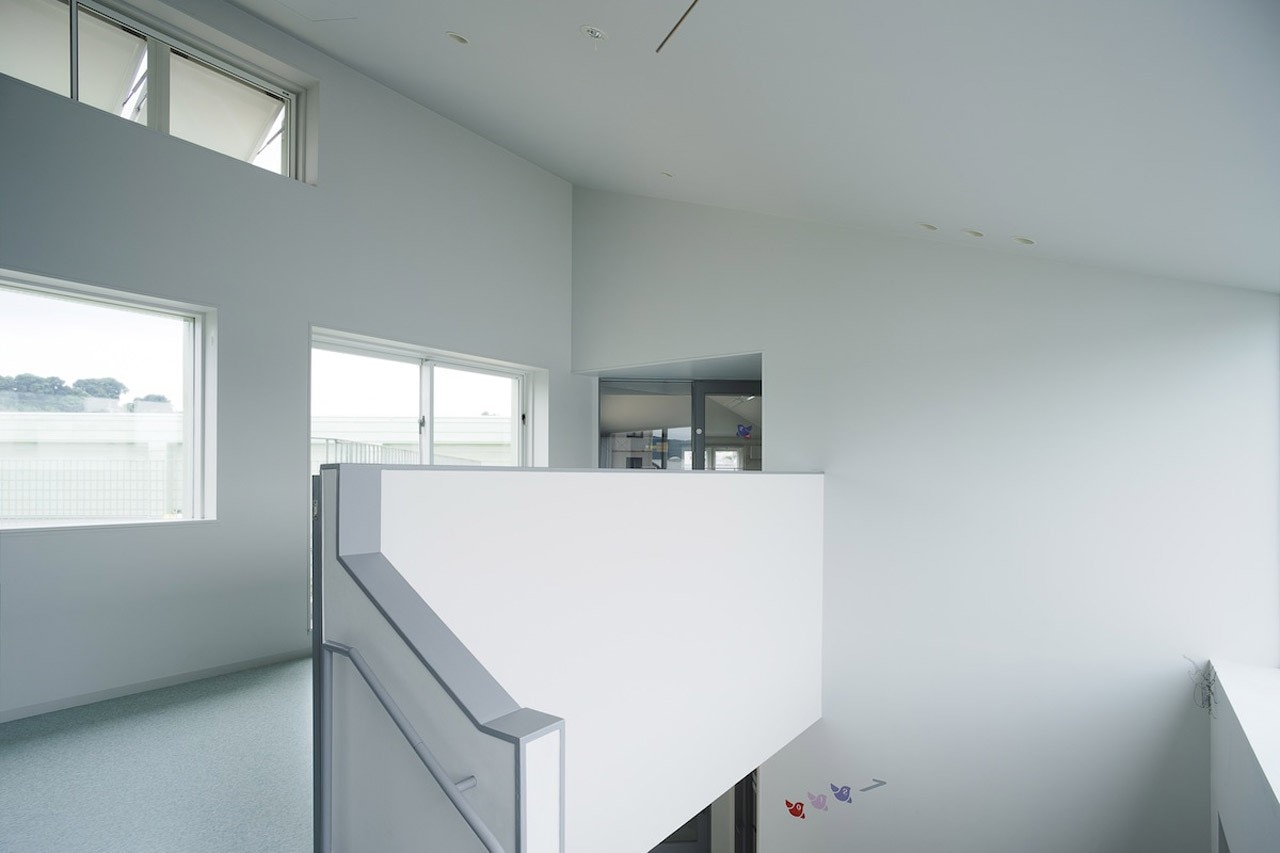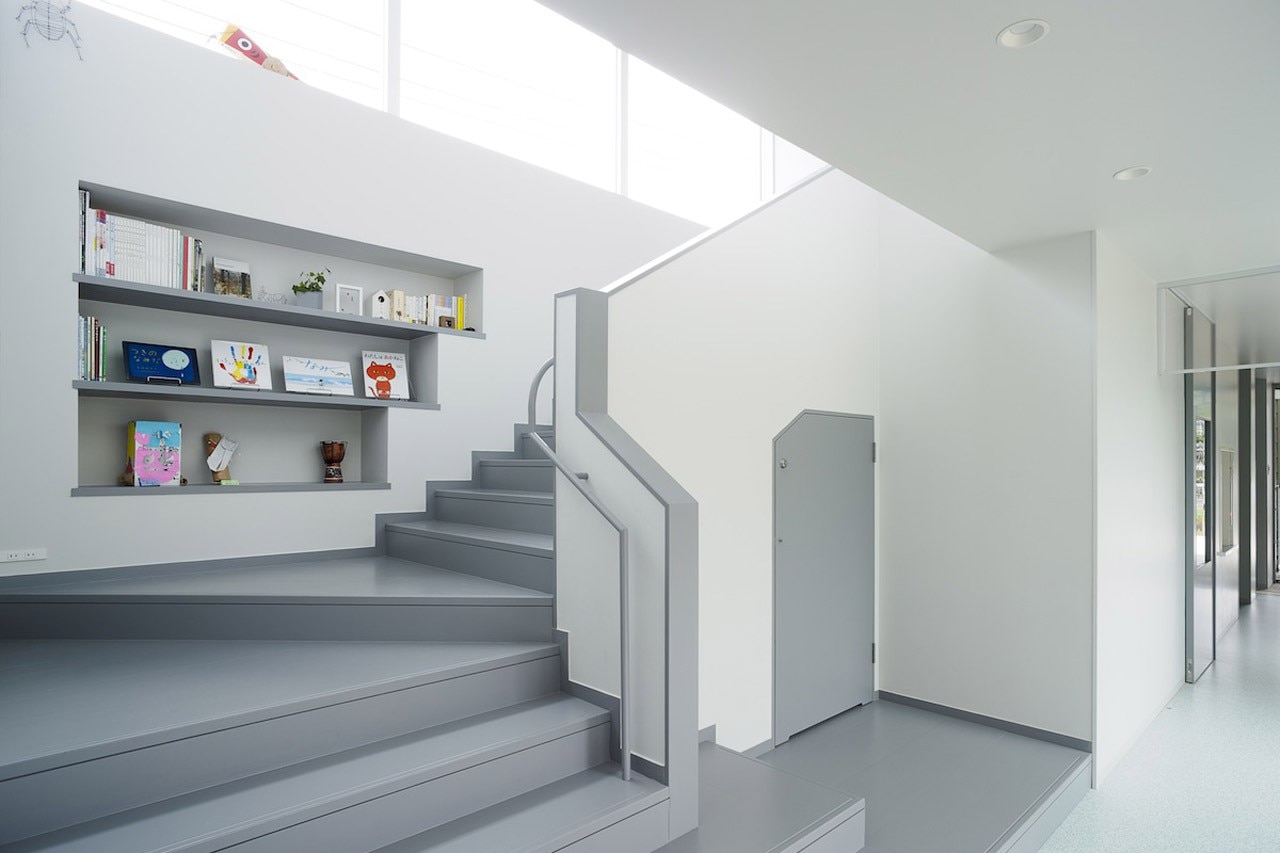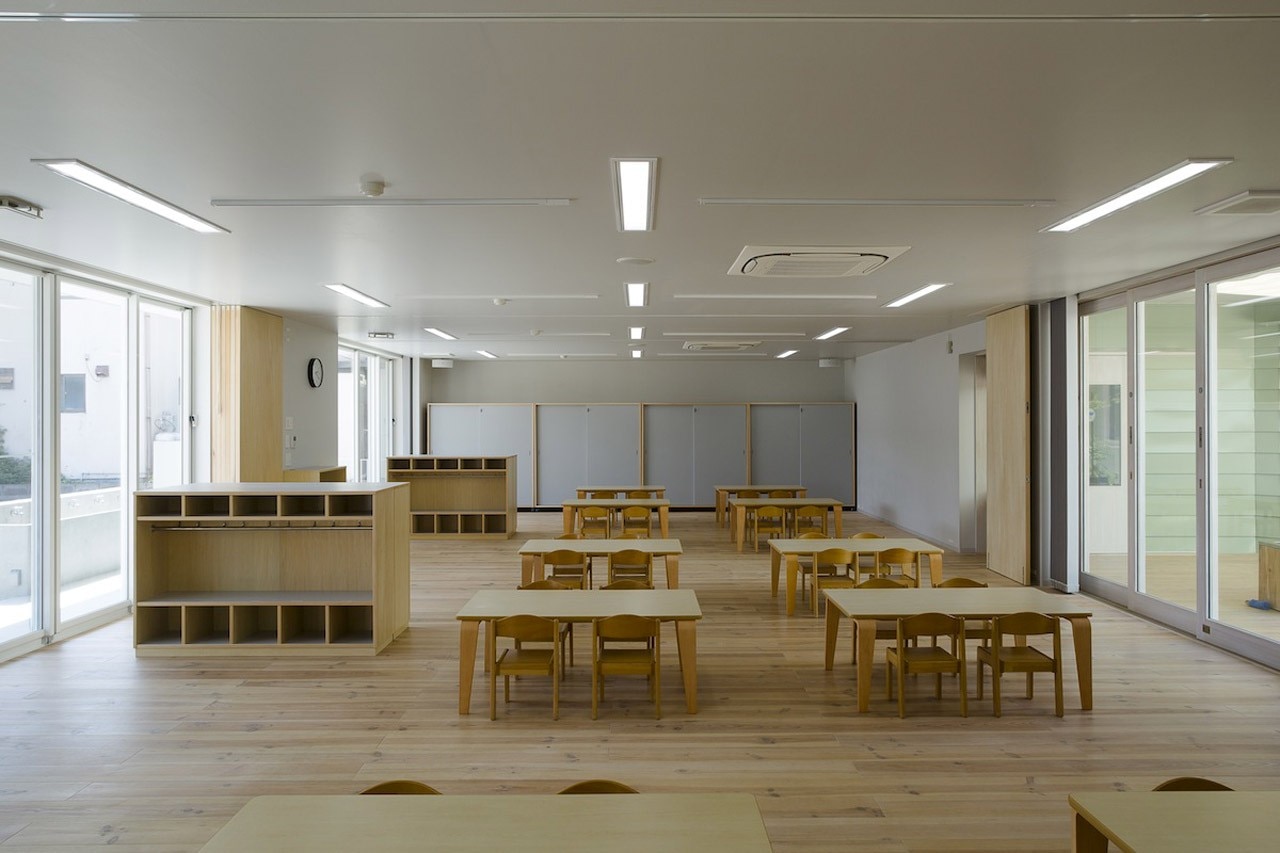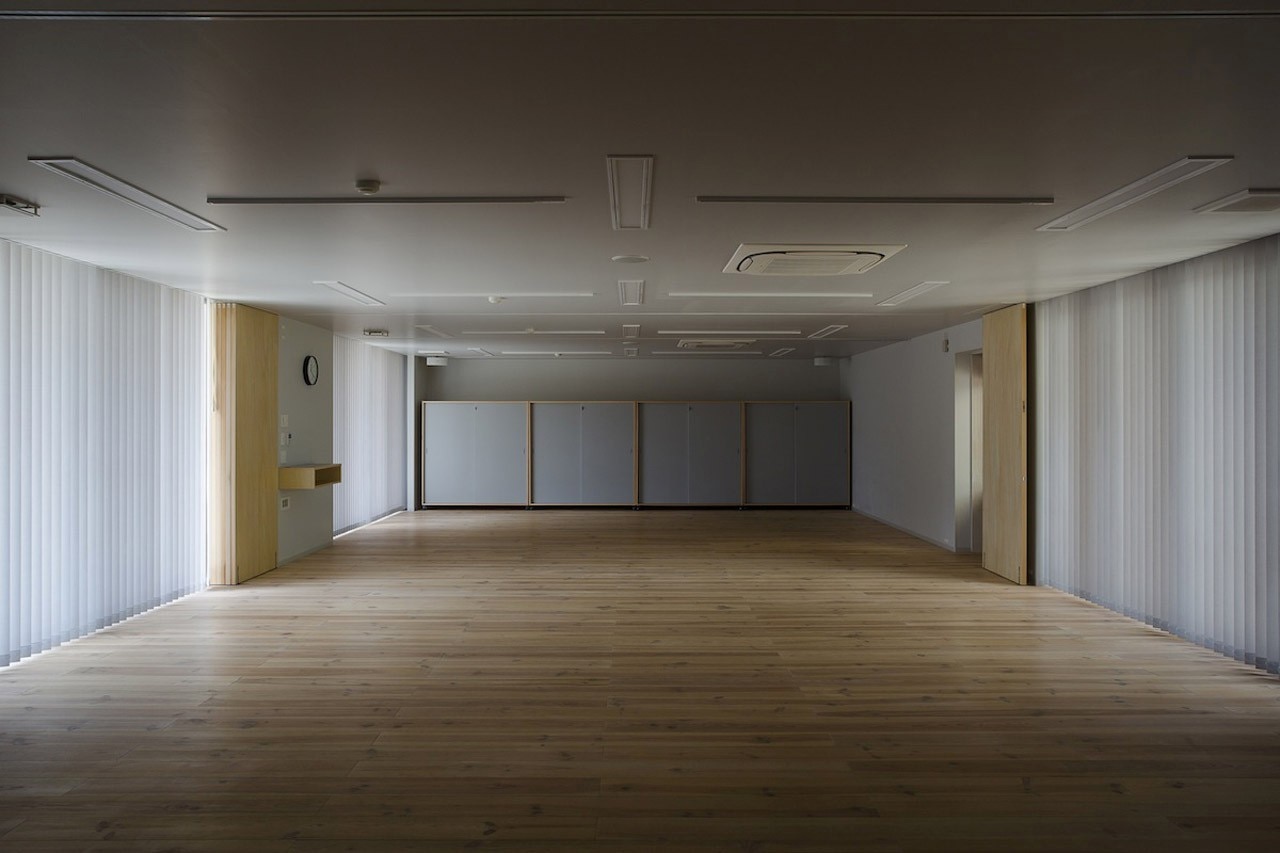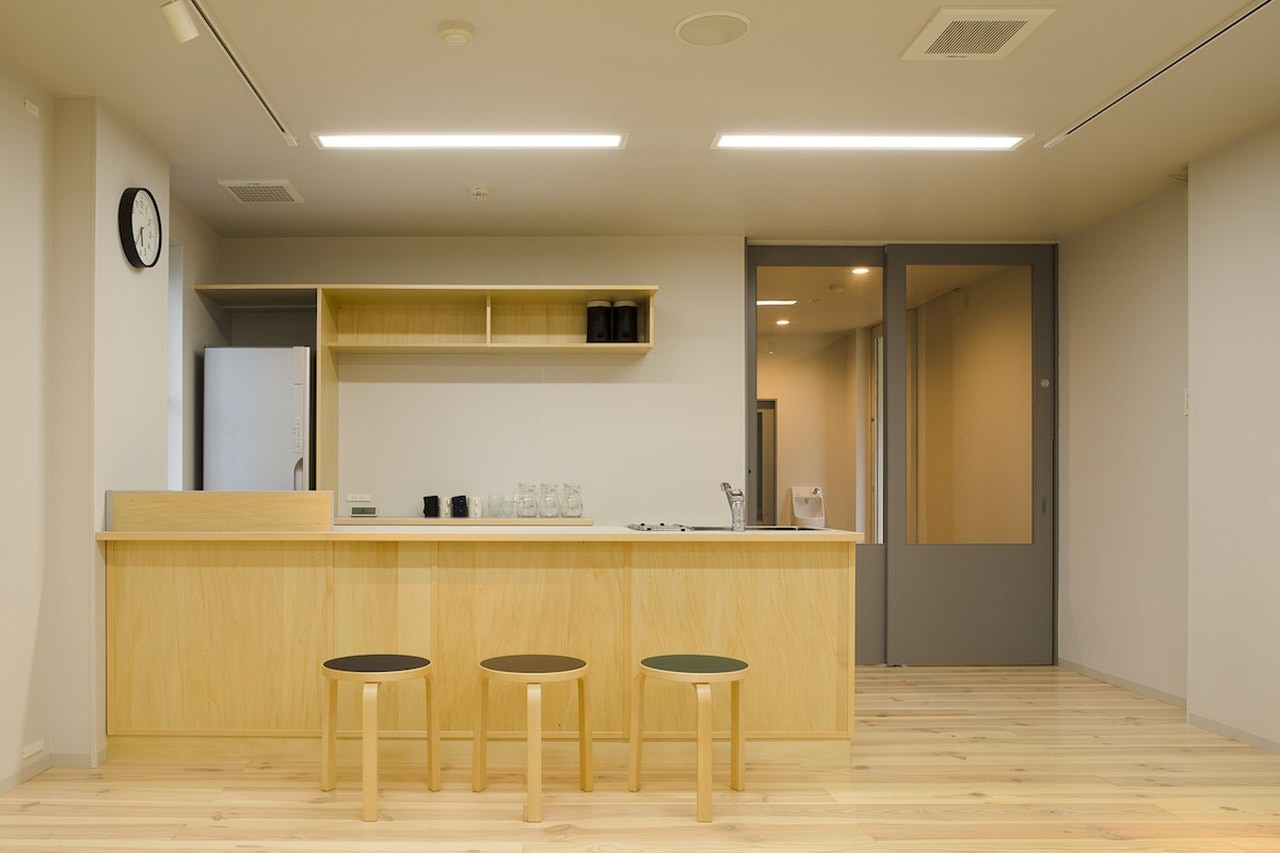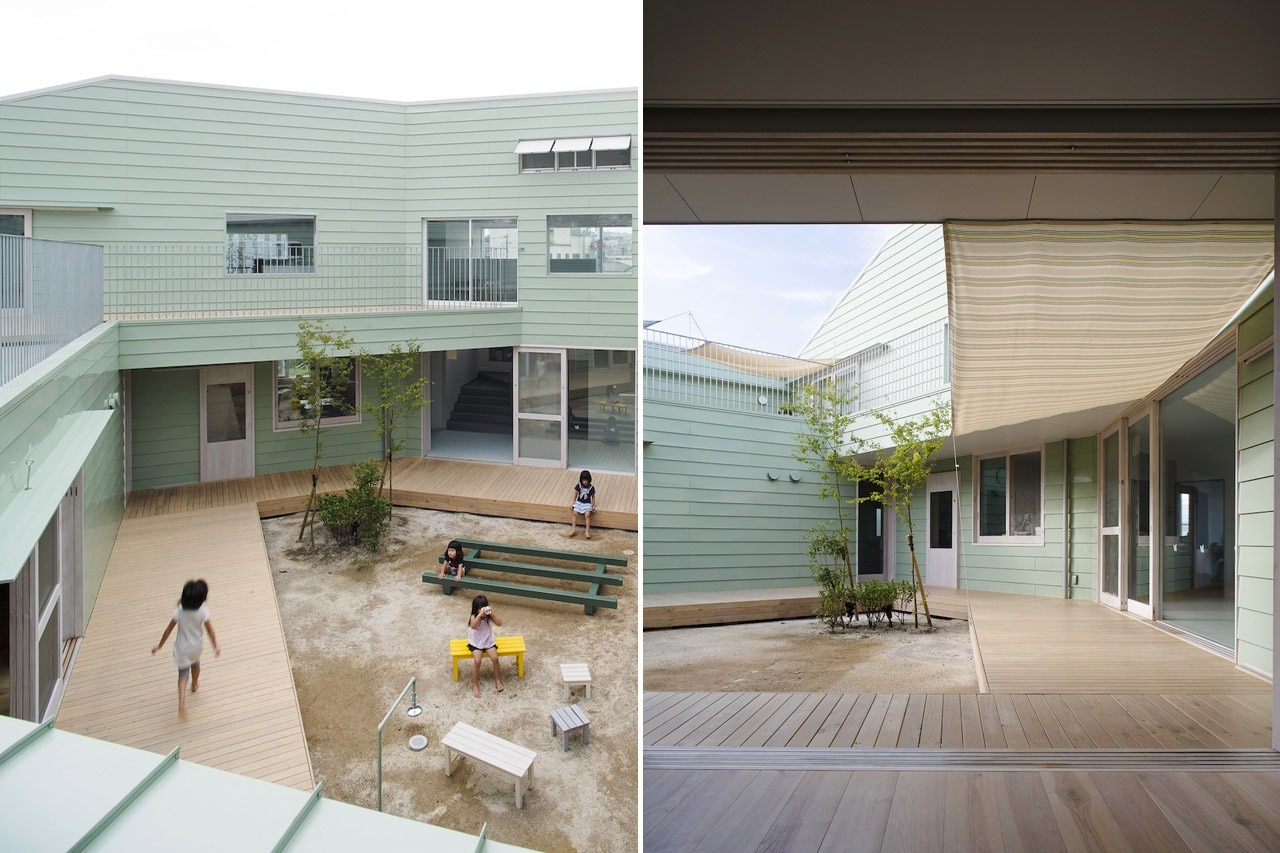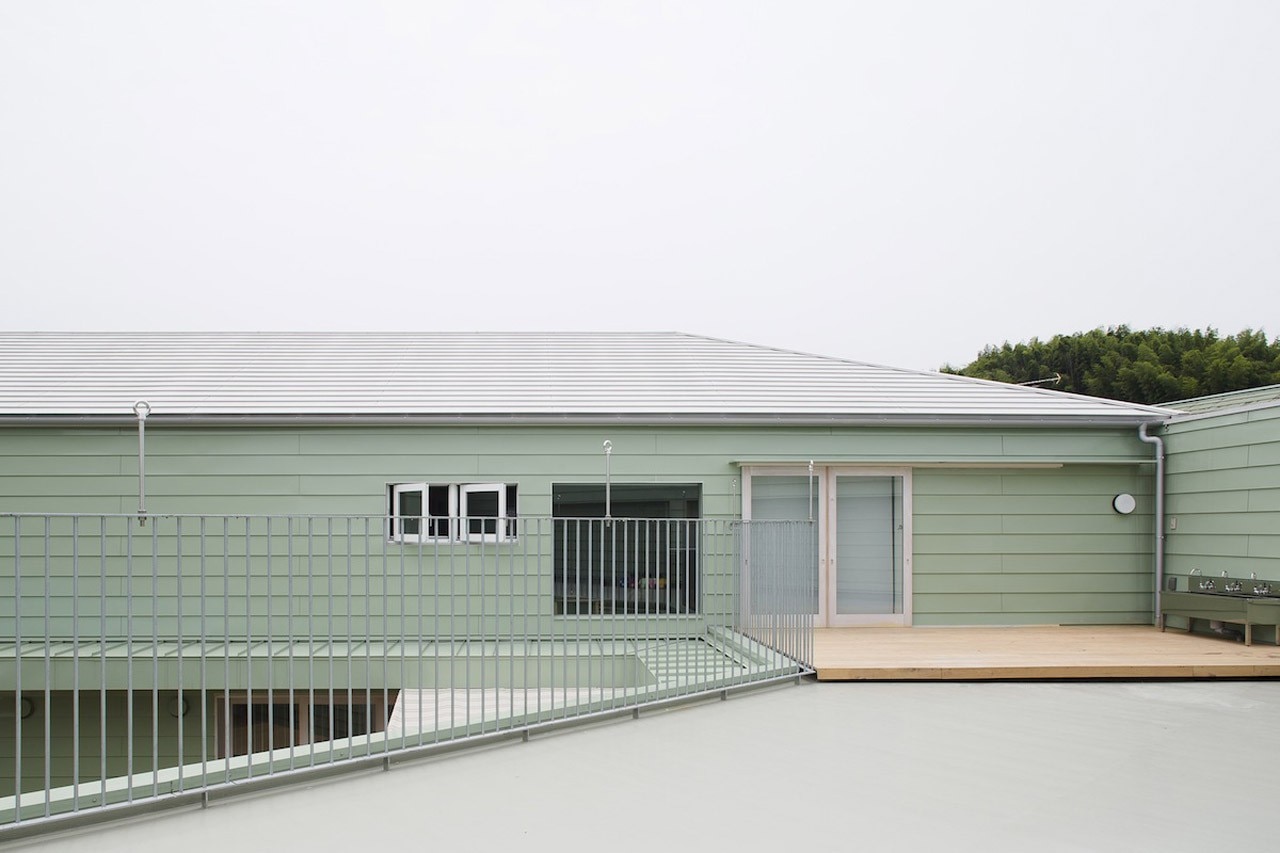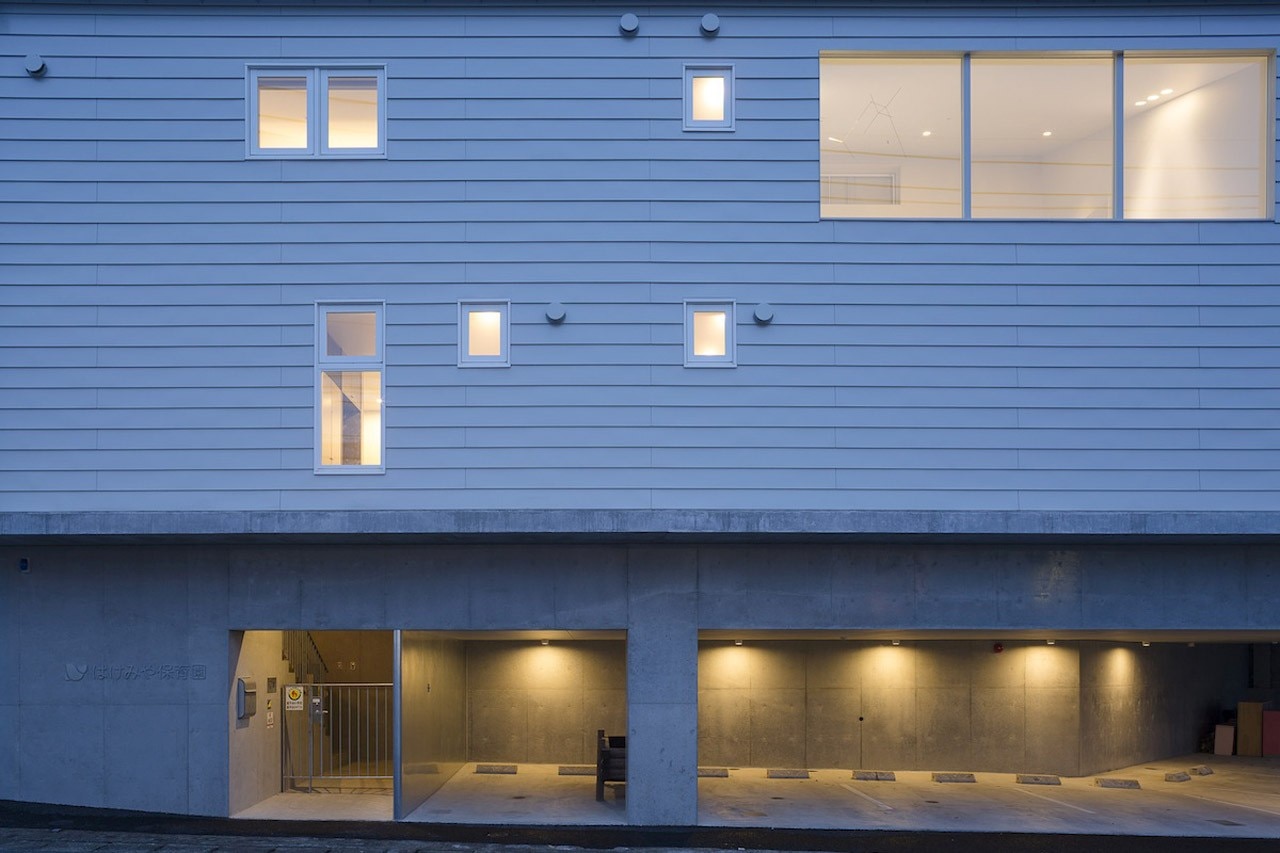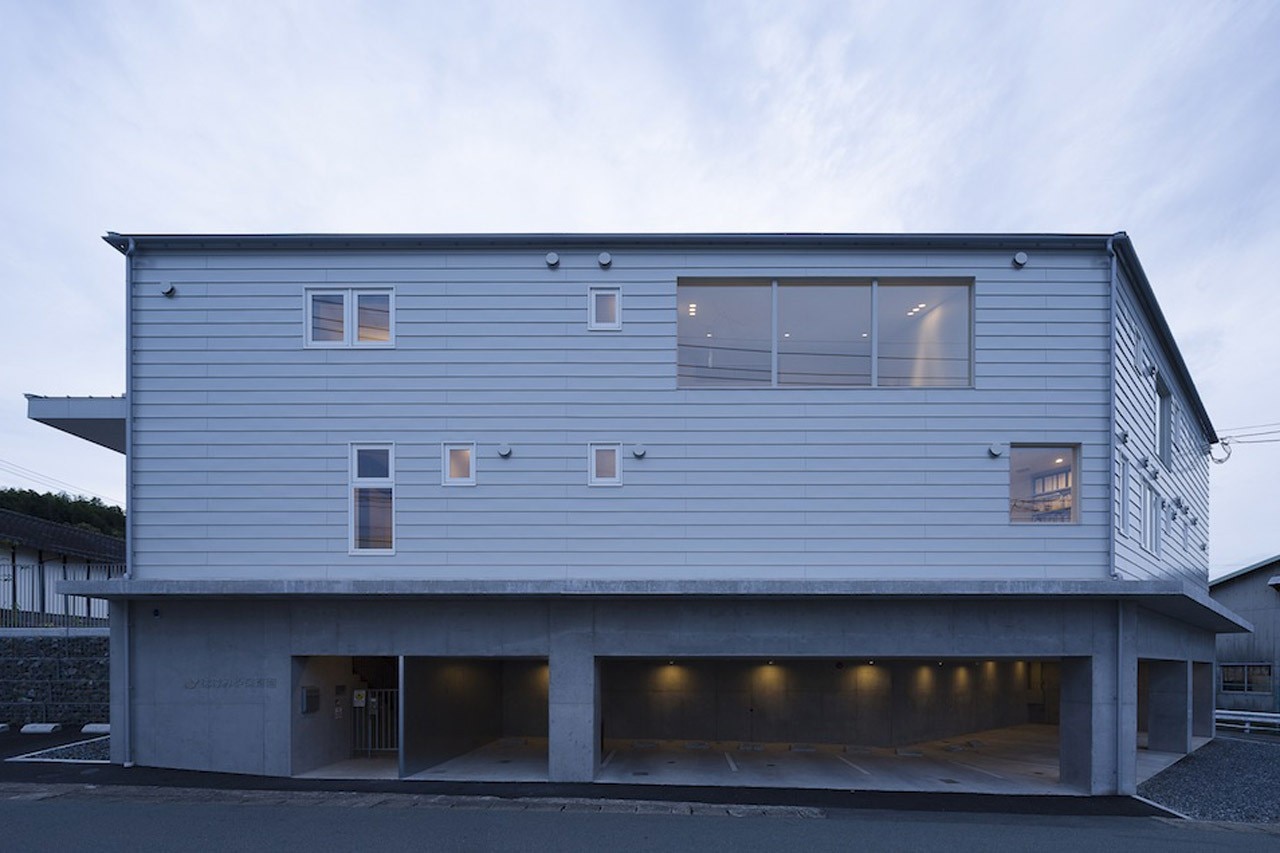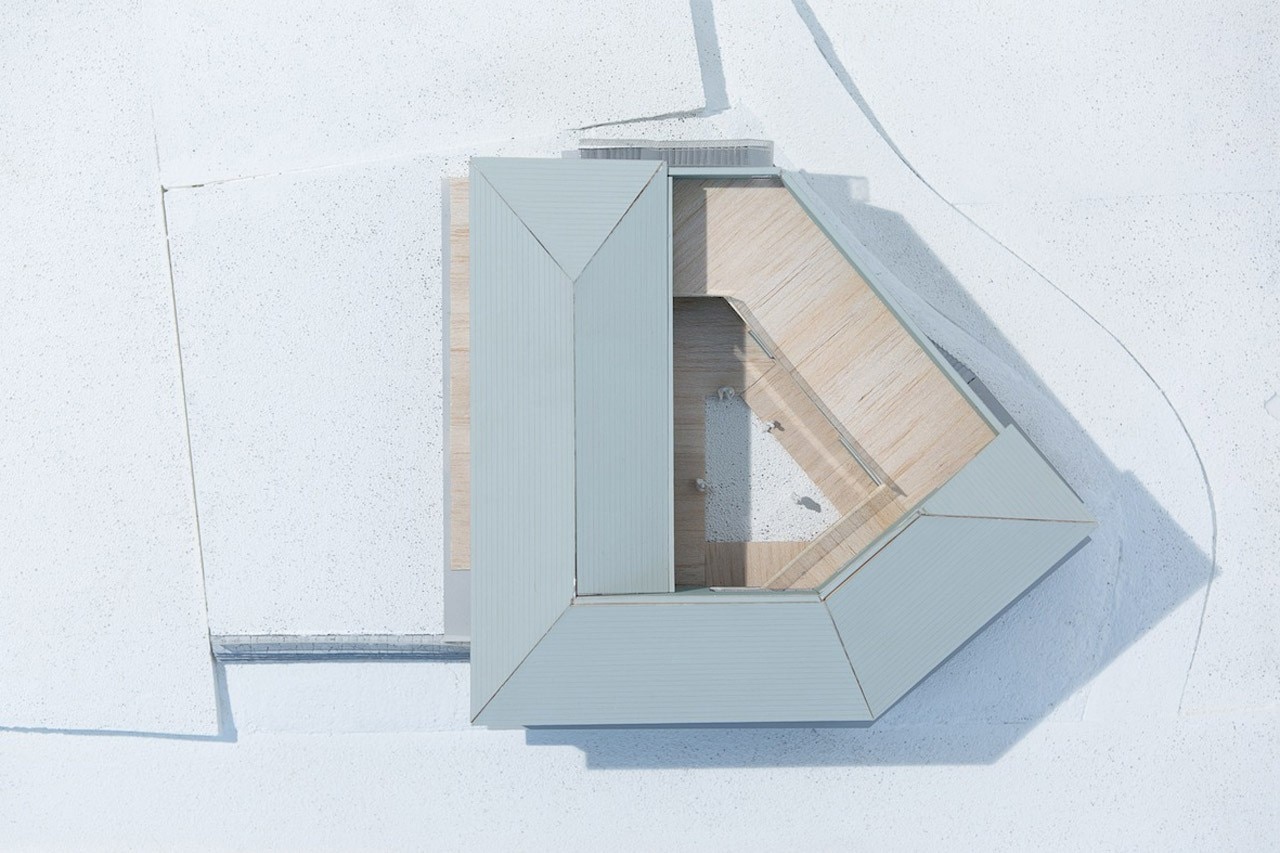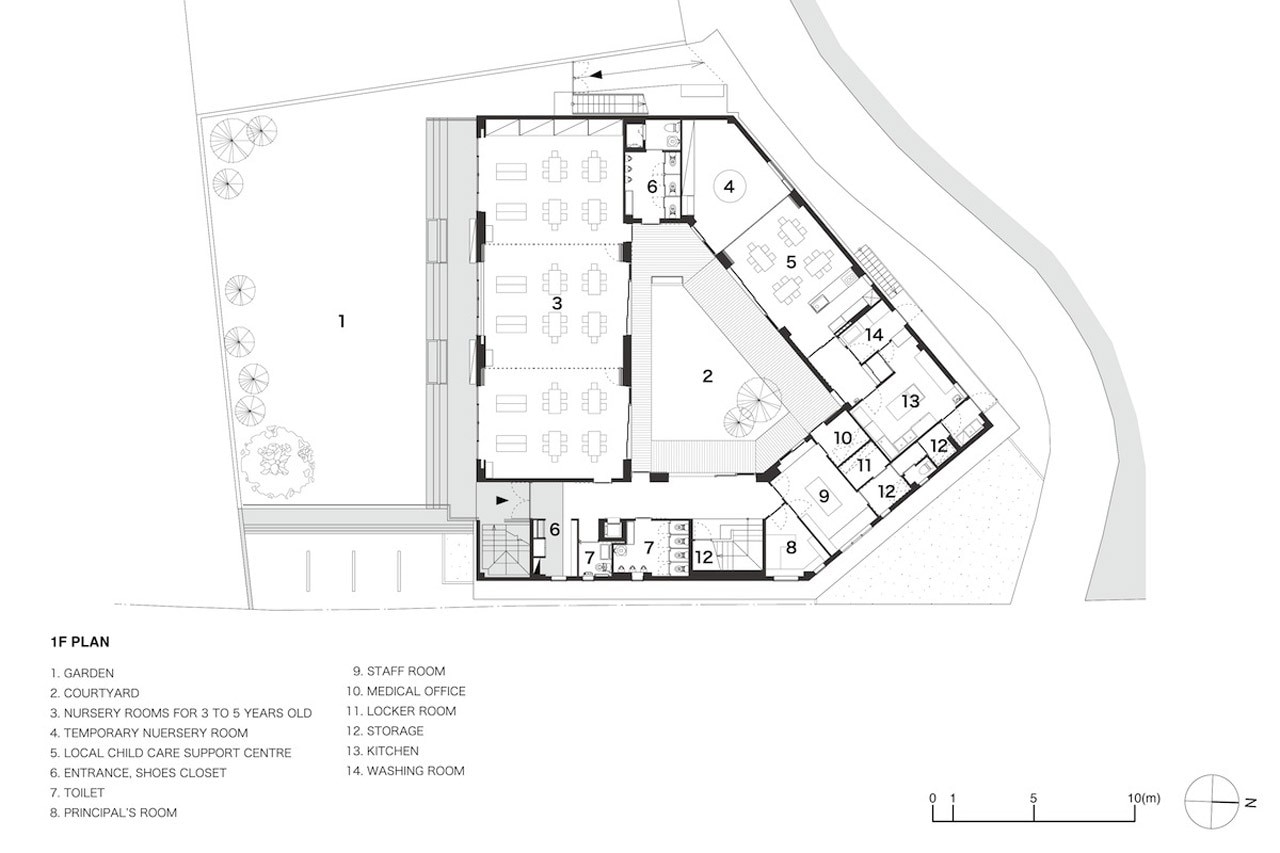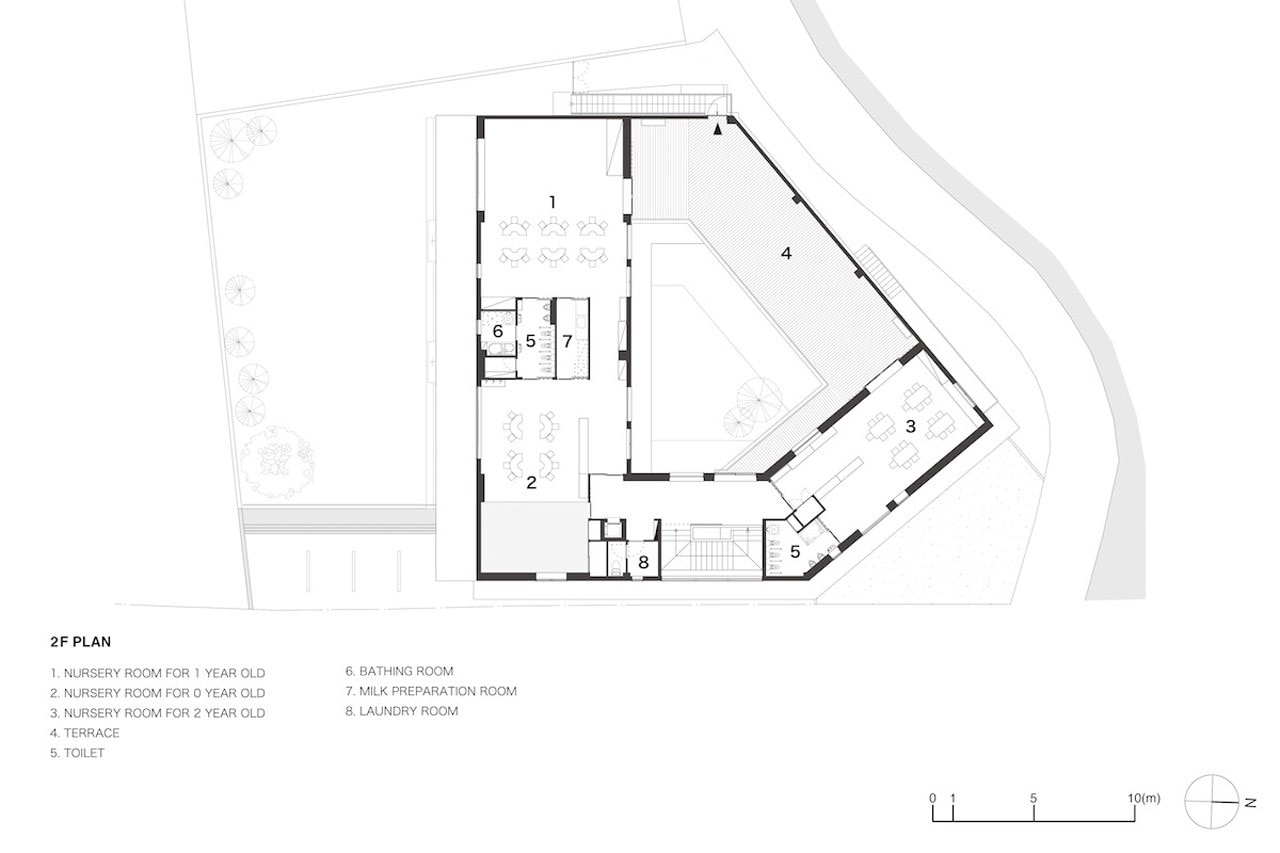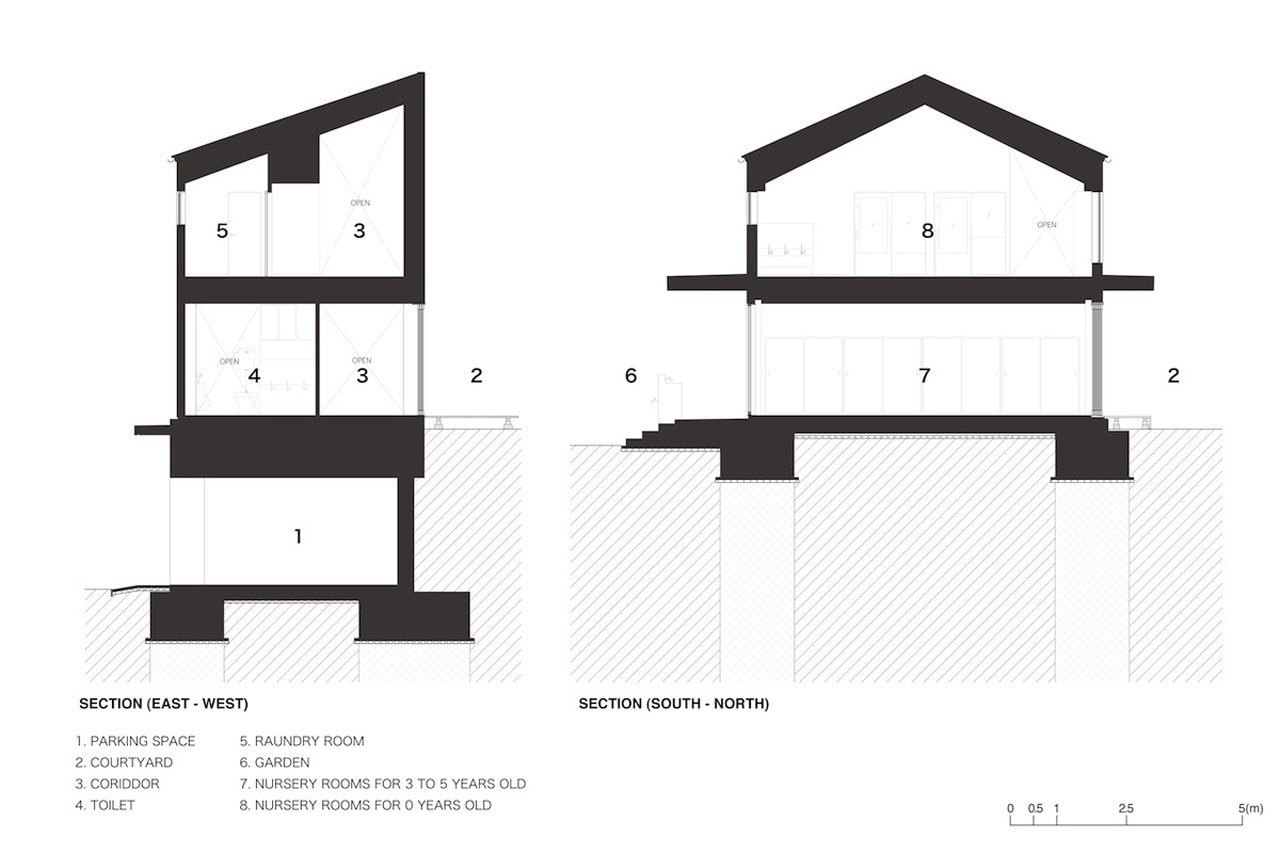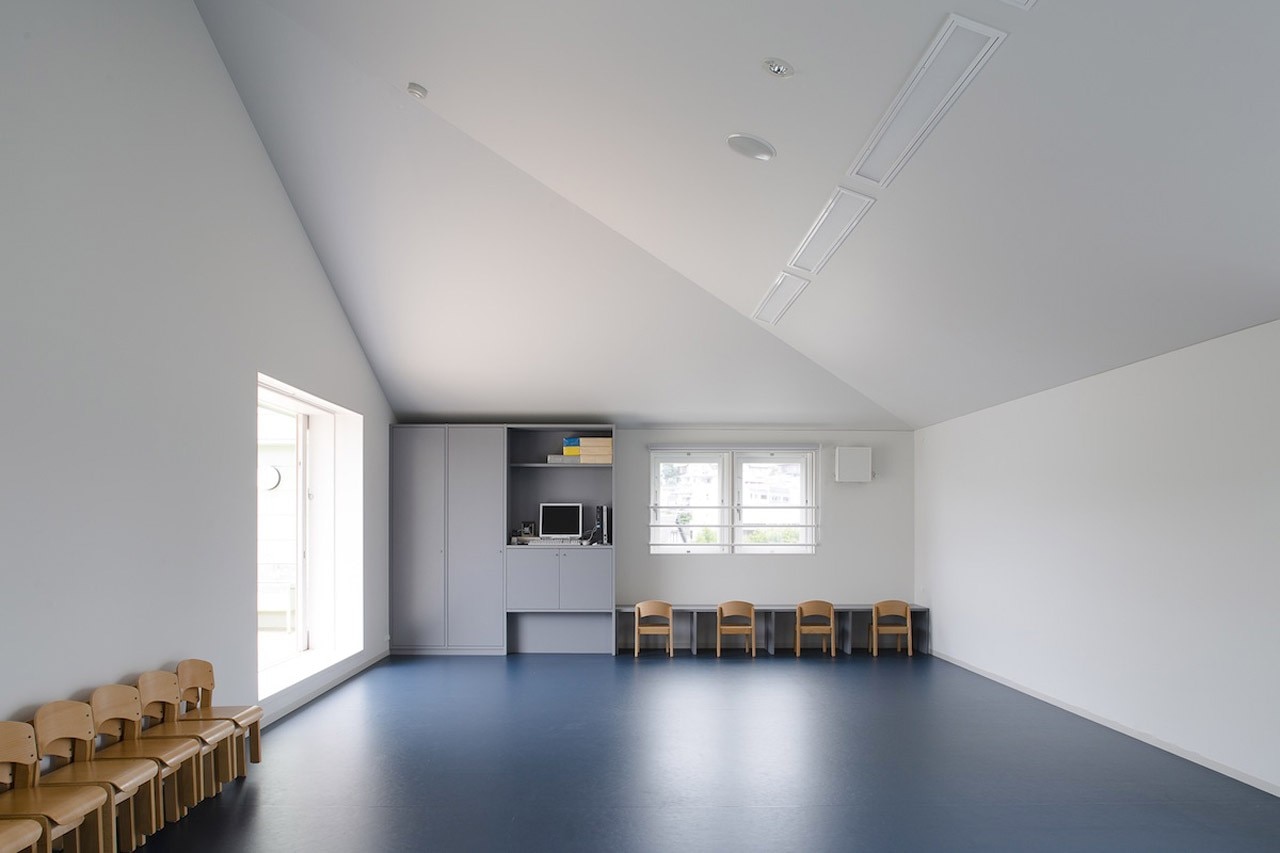 Rhythmdesign and Case-Real, Hakemiya Nursery School, Kumamoto, Japan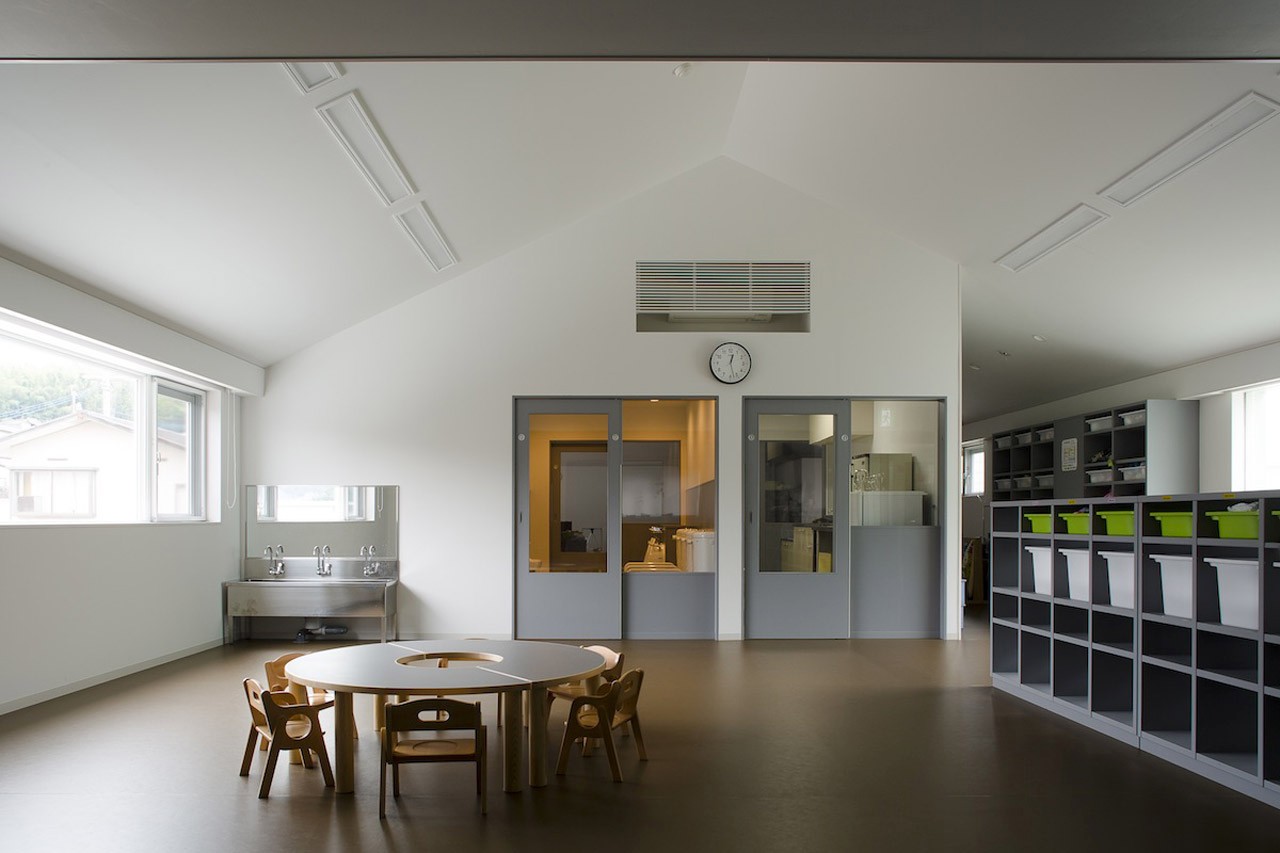 Rhythmdesign and Case-Real, Hakemiya Nursery School, Kumamoto, Japan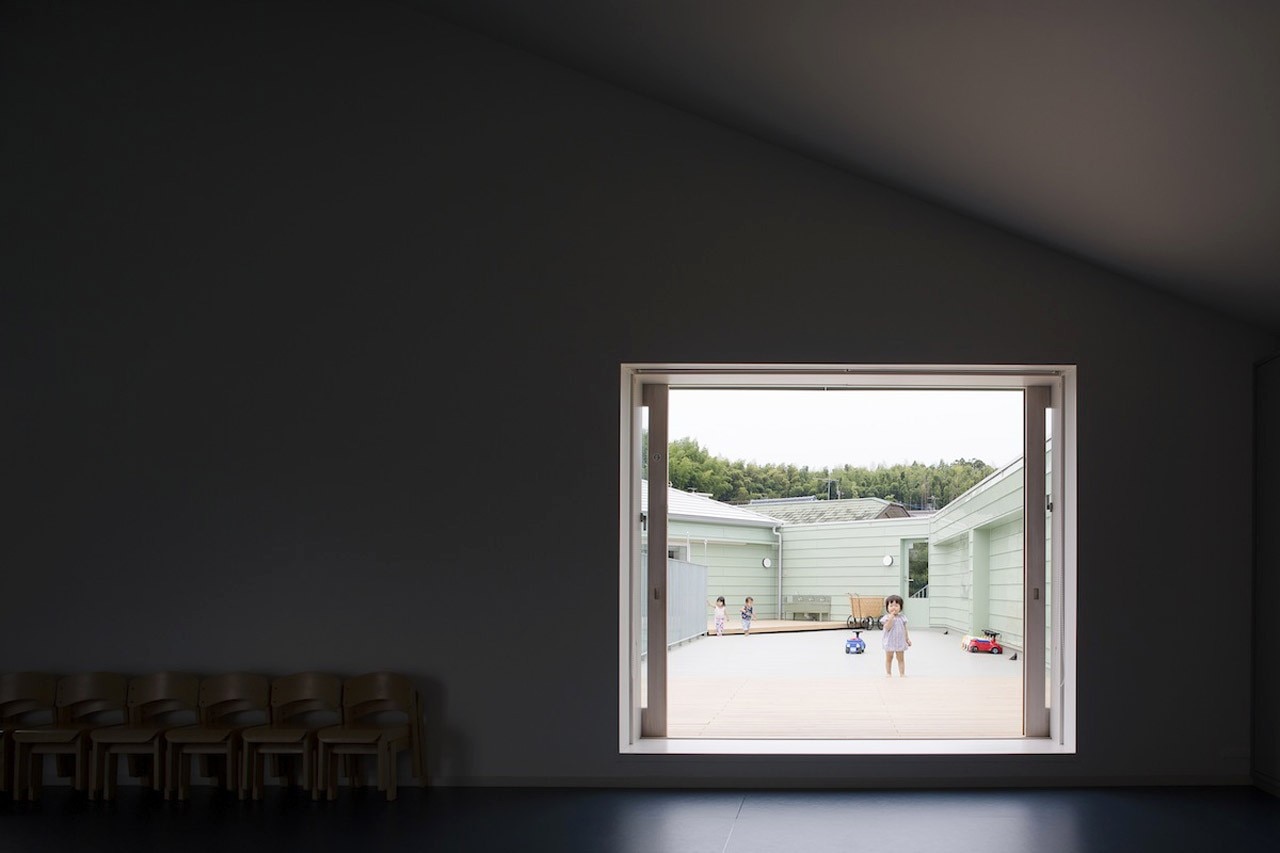 Rhythmdesign and Case-Real, Hakemiya Nursery School, Kumamoto, Japan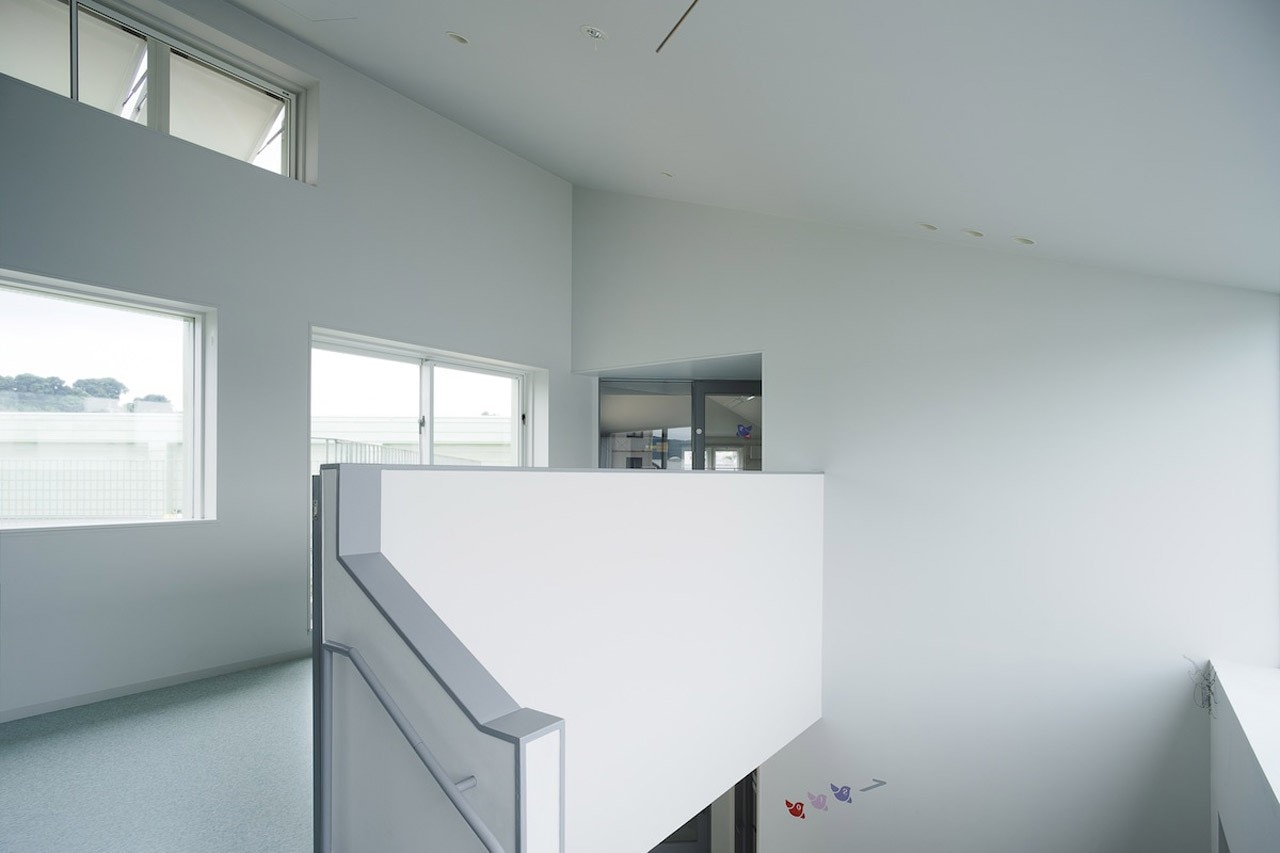 Rhythmdesign and Case-Real, Hakemiya Nursery School, Kumamoto, Japan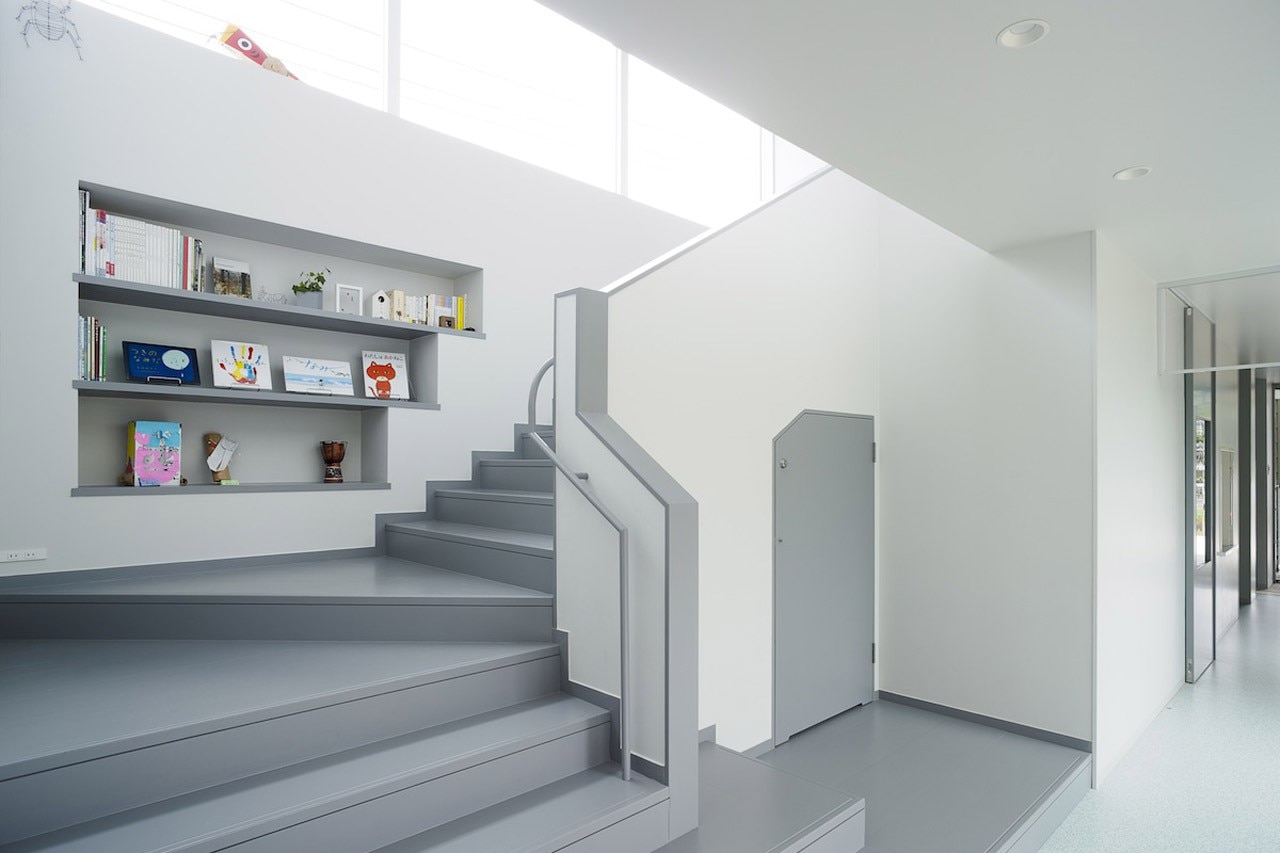 Rhythmdesign and Case-Real, Hakemiya Nursery School, Kumamoto, Japan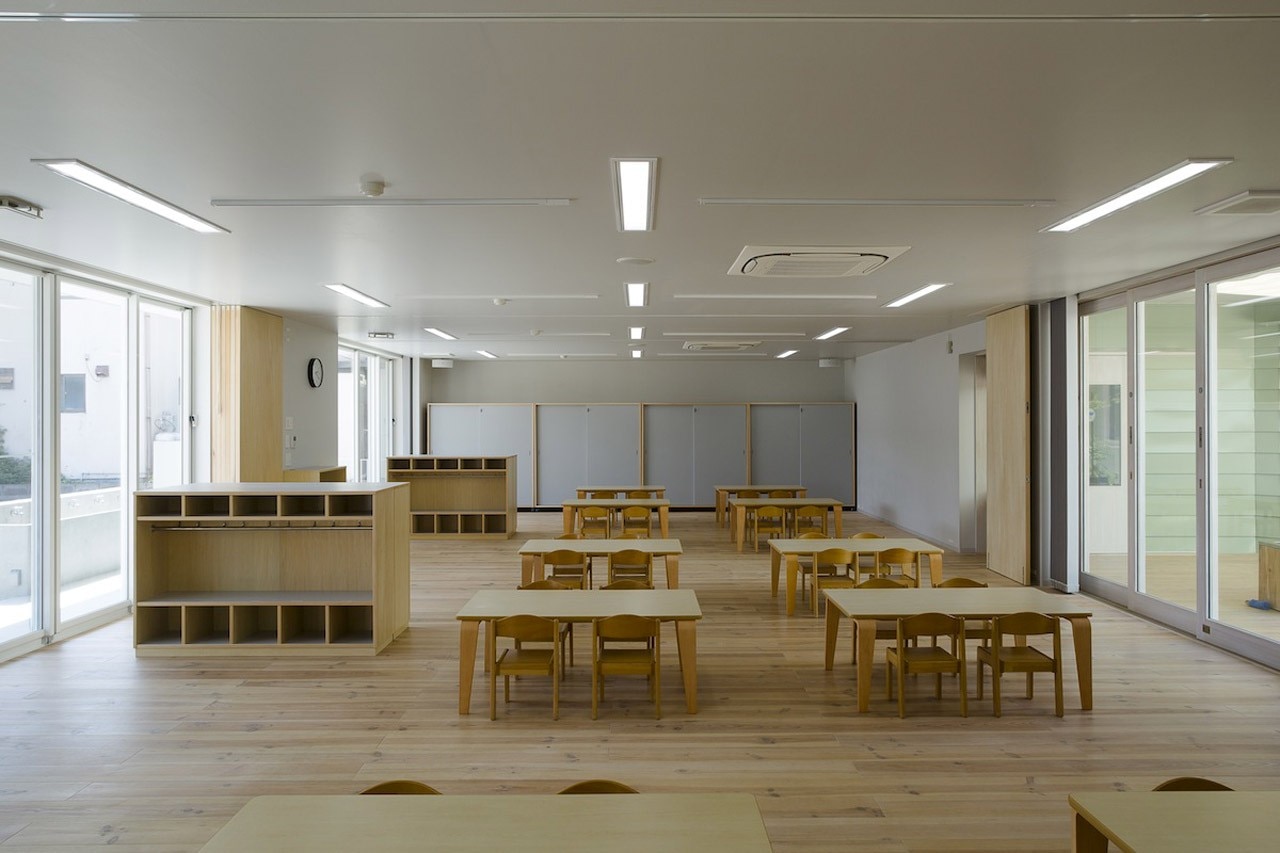 Rhythmdesign and Case-Real, Hakemiya Nursery School, Kumamoto, Japan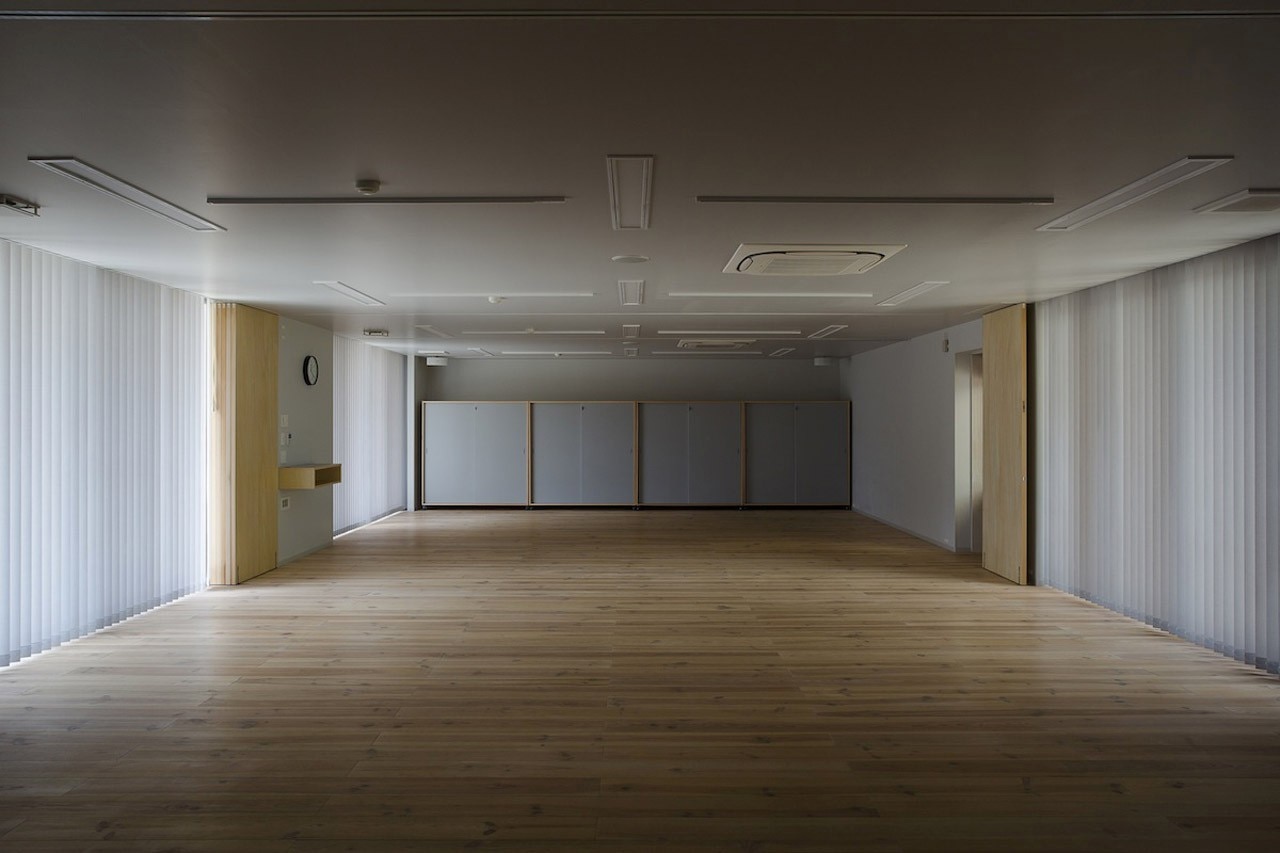 Rhythmdesign and Case-Real, Hakemiya Nursery School, Kumamoto, Japan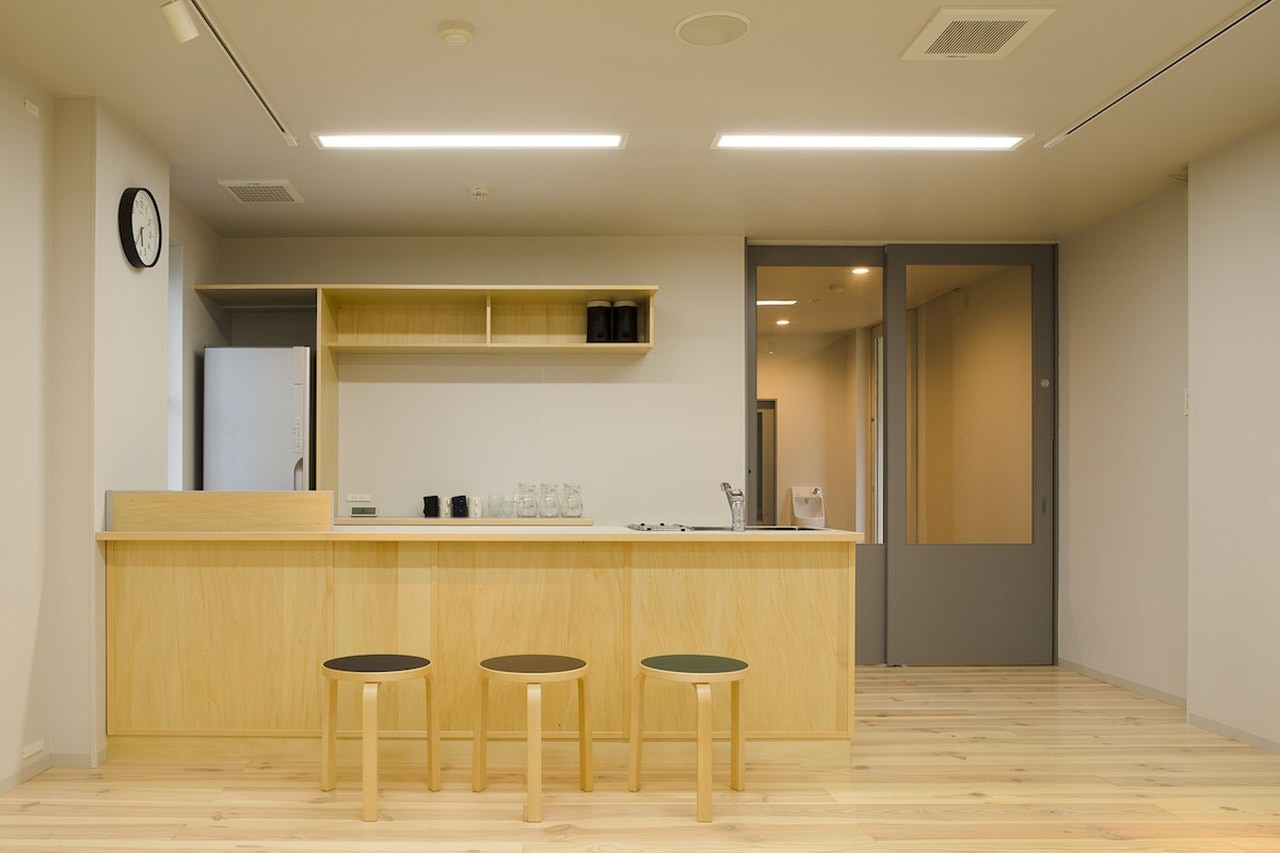 Rhythmdesign and Case-Real, Hakemiya Nursery School, Kumamoto, Japan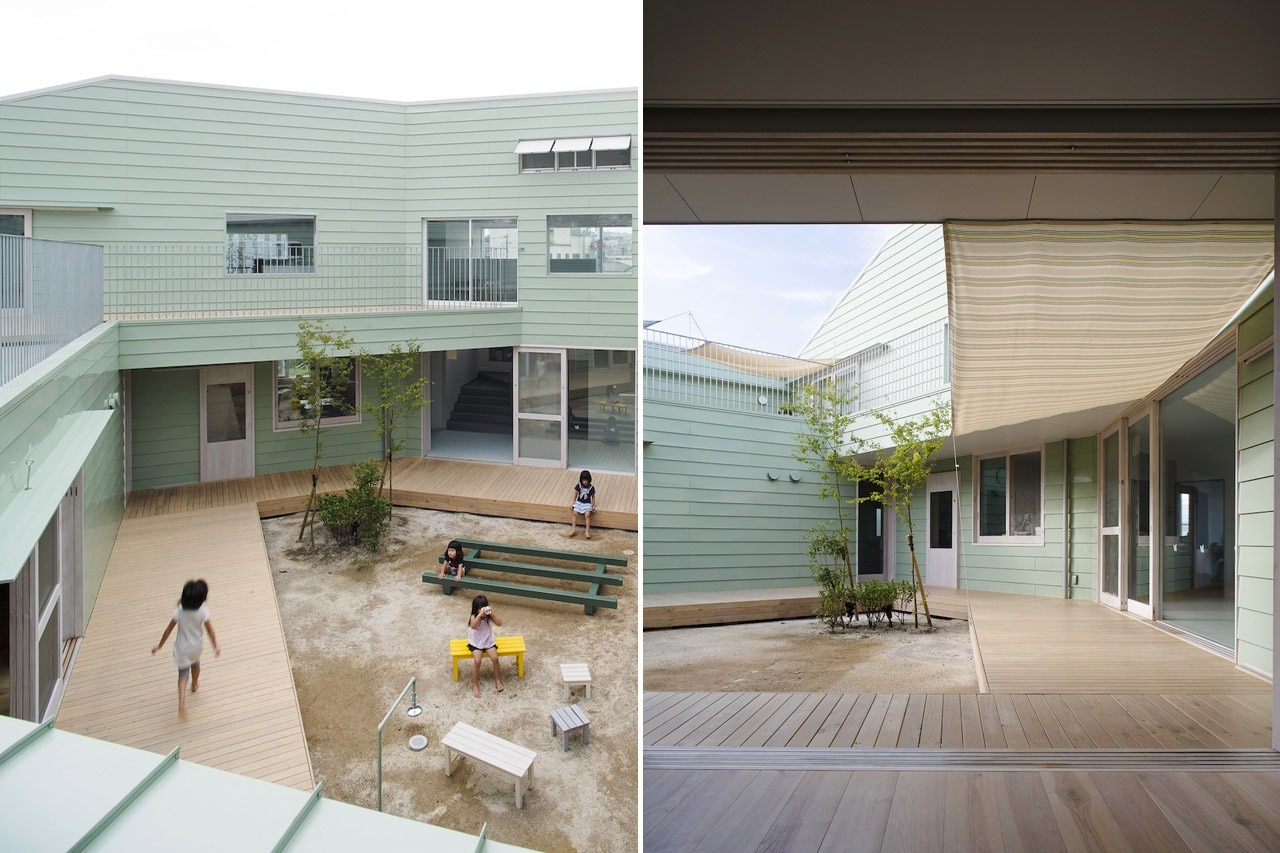 Rhythmdesign and Case-Real, Hakemiya Nursery School, Kumamoto, Japan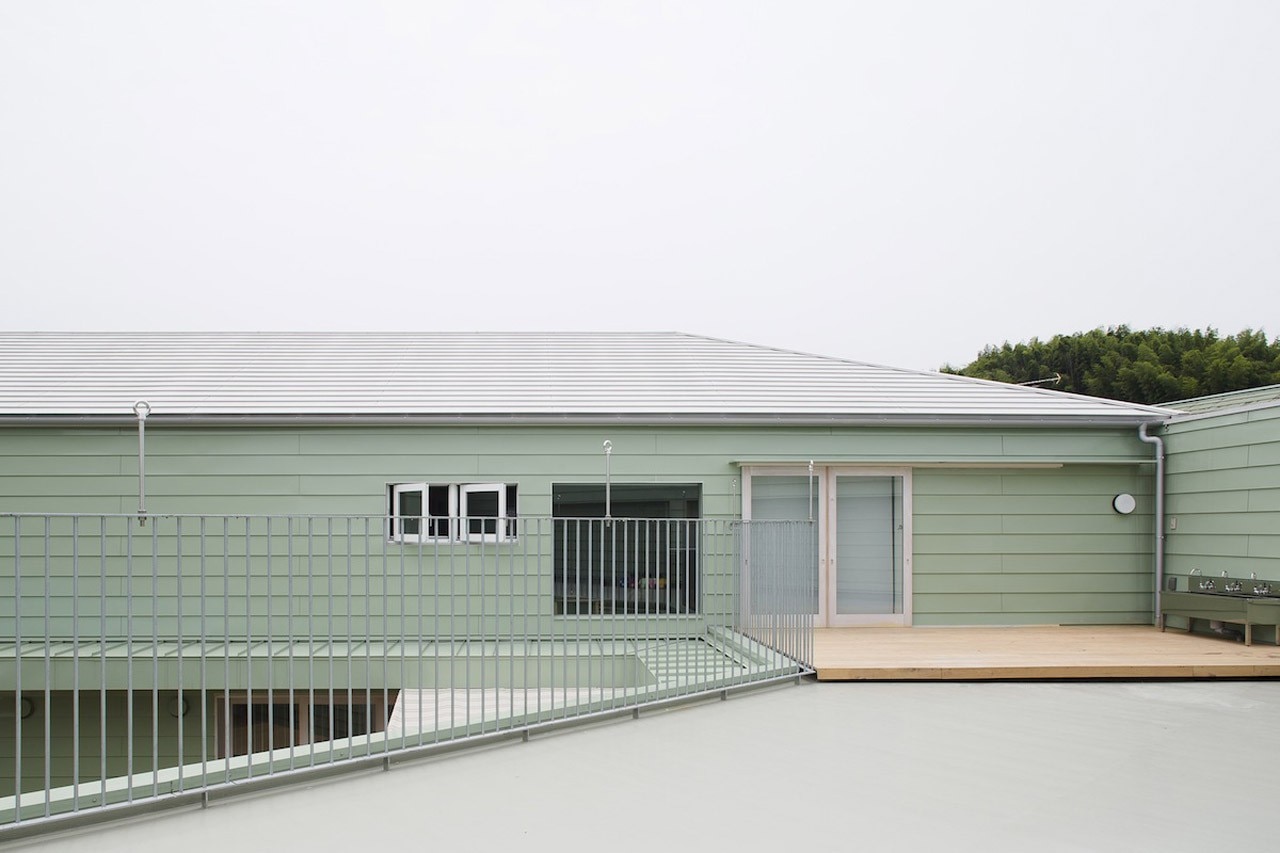 Rhythmdesign and Case-Real, Hakemiya Nursery School, Kumamoto, Japan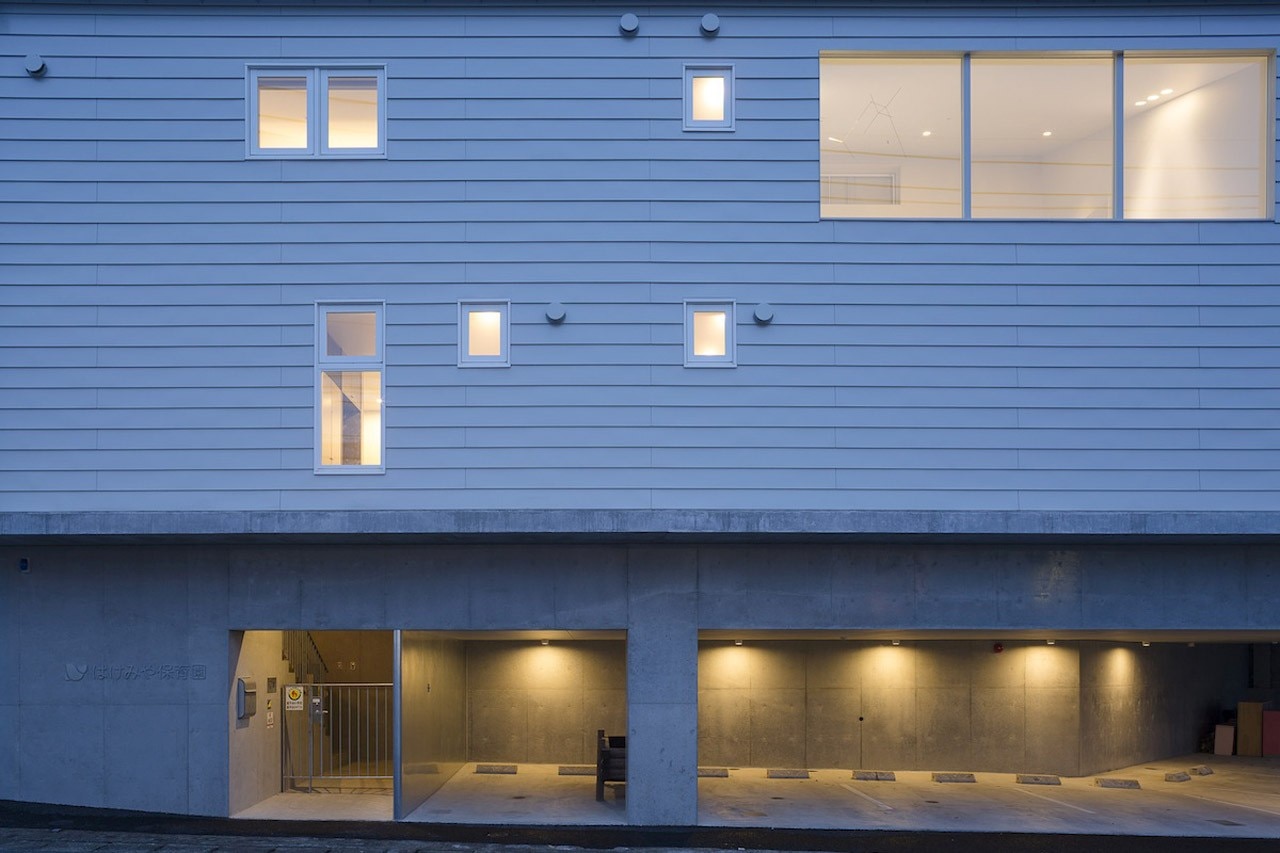 Rhythmdesign and Case-Real, Hakemiya Nursery School, Kumamoto, Japan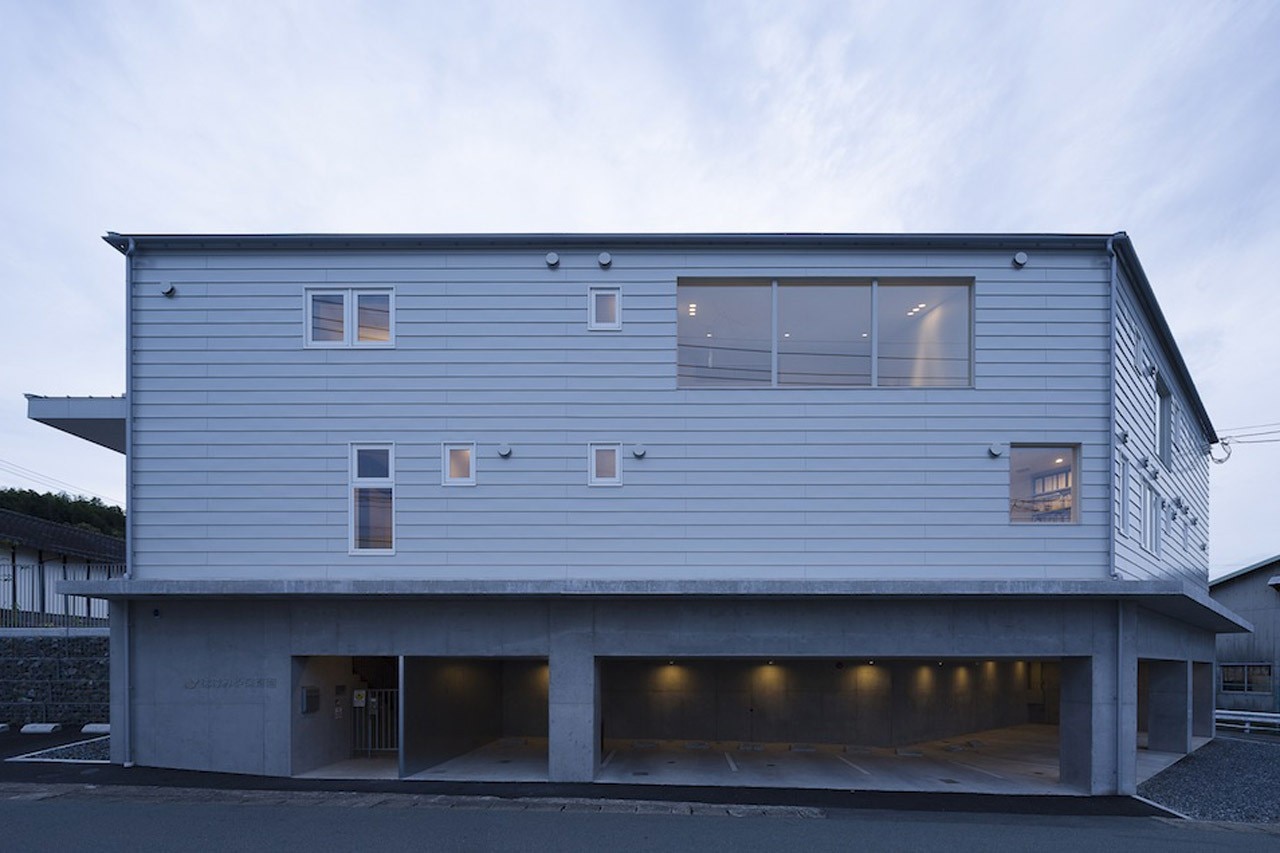 Rhythmdesign and Case-Real, Hakemiya Nursery School, Kumamoto, Japan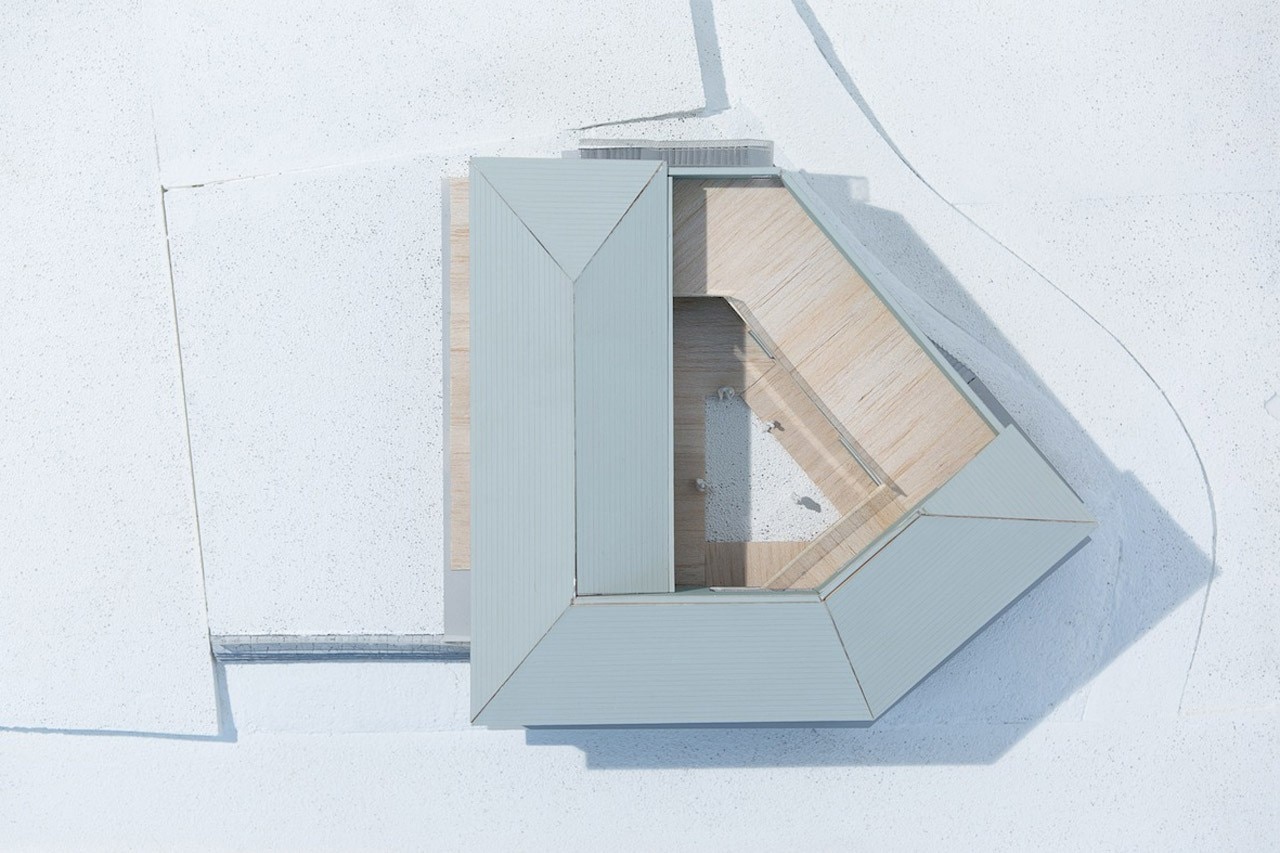 Rhythmdesign and Case-Real, Hakemiya Nursery School, Kumamoto, Japan. Maquette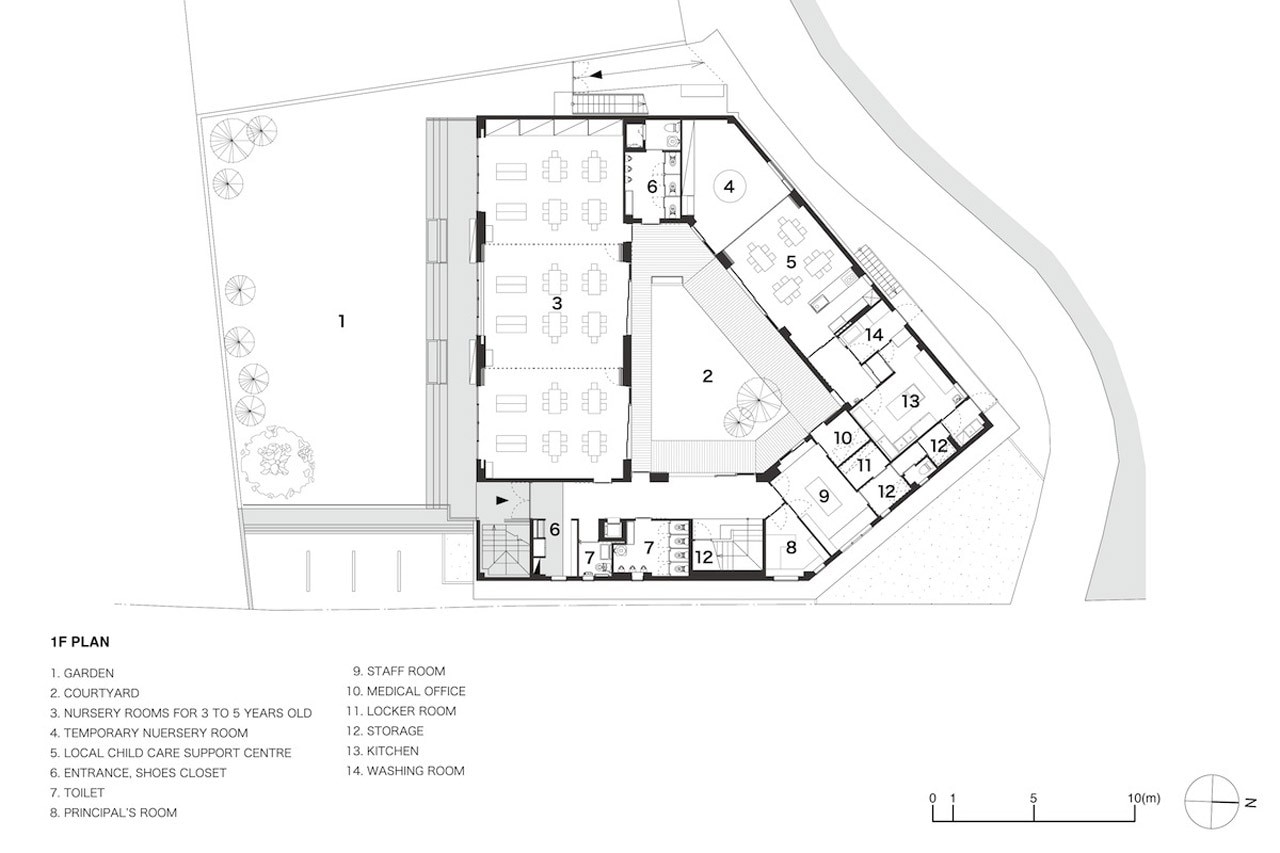 Rhythmdesign and Case-Real, Hakemiya Nursery School, Kumamoto, Japan. First floor plan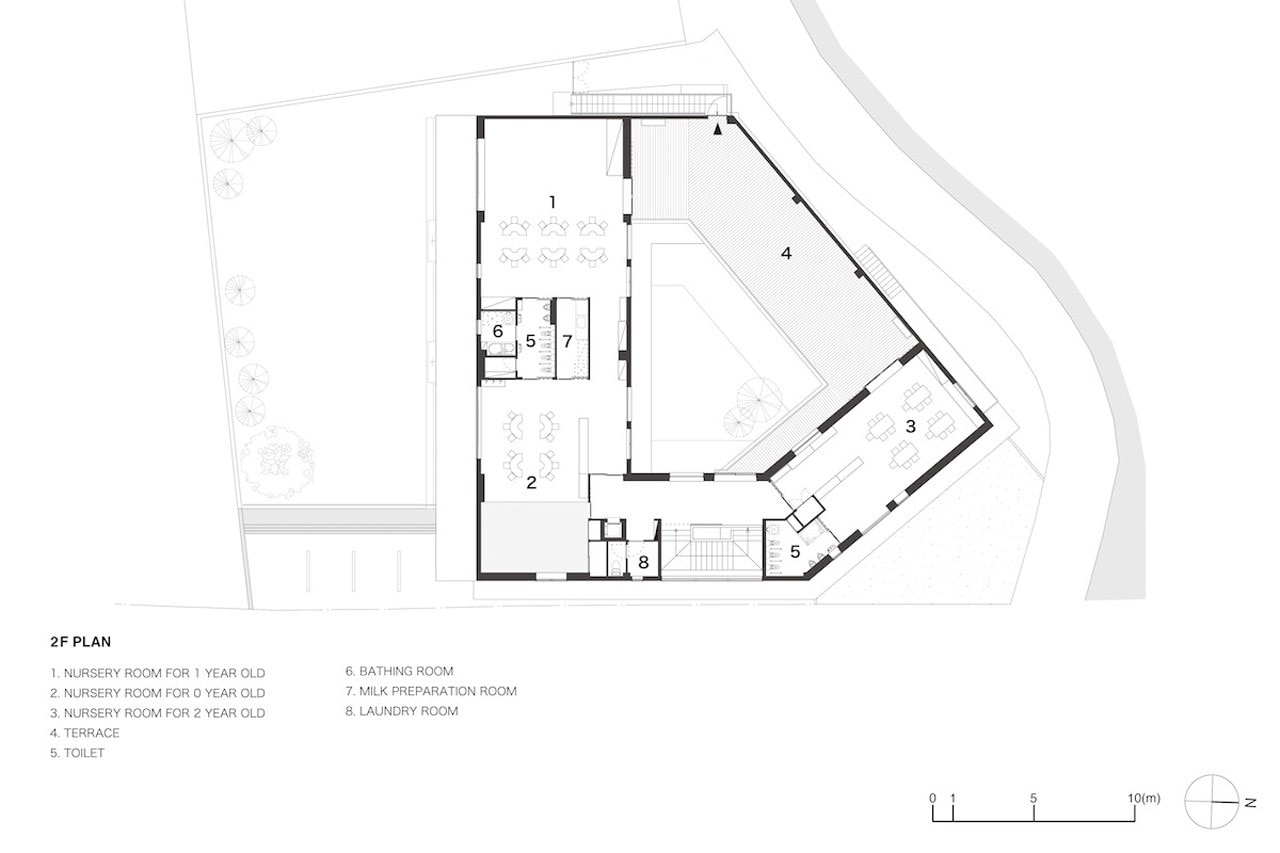 Rhythmdesign and Case-Real, Hakemiya Nursery School, Kumamoto, Japan. Second floor plan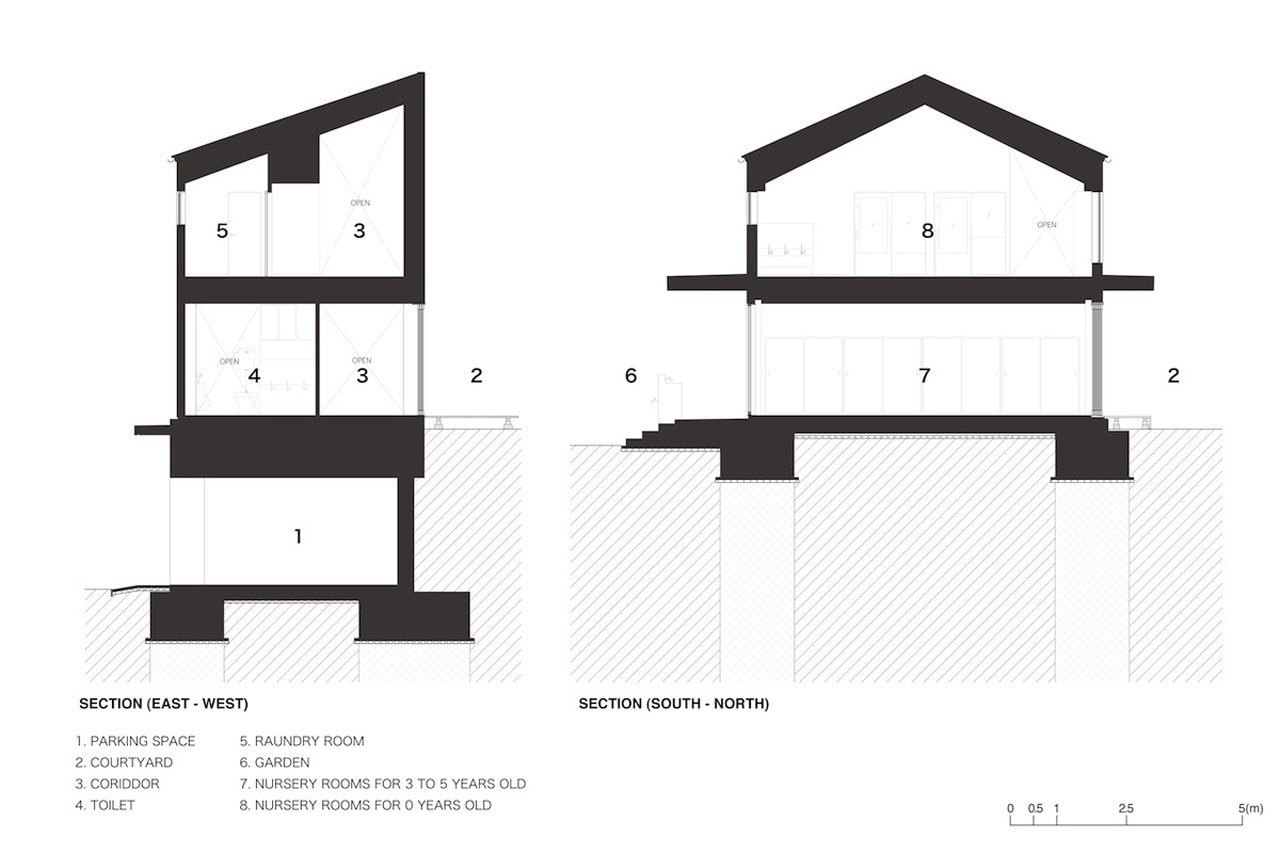 Rhythmdesign and Case-Real, Hakemiya Nursery School, Kumamoto, Japan. Sections

Hakemiya Nursery School, Kumamoto, Japan
Program: nursery school
Architects: Rhythmdesign (Kenichirou Ide, Mariko Shimada), Case-Real (Koichi Futatusmata, Ritsu Shibata)
Structural Engineer: Kuroiwa Structural Engineers
Construction: Shutaku Co.,Ltd.
Lighting Plan: Tatsuki Nakamura(BRANCH lighting design)
Sign Design: Oryel (Koichi Inoue, Chikako Nakashima)
Area: 395.9 sqm
Completion: 2014