In an industrial loft on the outskirts of Brussels, designer Carl De Smet shows his recent developments made with a new material that promises to be nothing short of spectacular. The plastic, capable of dramatic changes in shape and size, makes it possible for objects to transform themselves entirely. Hence a small, compressed package can become a full-grown armchair, whose first life-size version will be presented during this year's Furniture Fair in Milan.
    "Essentially the design of the chair is preprogrammed in the material," explains De Smet, whose research under the name Noumenon seems to be paying off after five years' work. He has developed a shape memory foam, or smart polymer, which can be transformed from a hard, structural and relatively lightweight material into one that is soft and malleable enough to be compressed to 20 times smaller than its original size.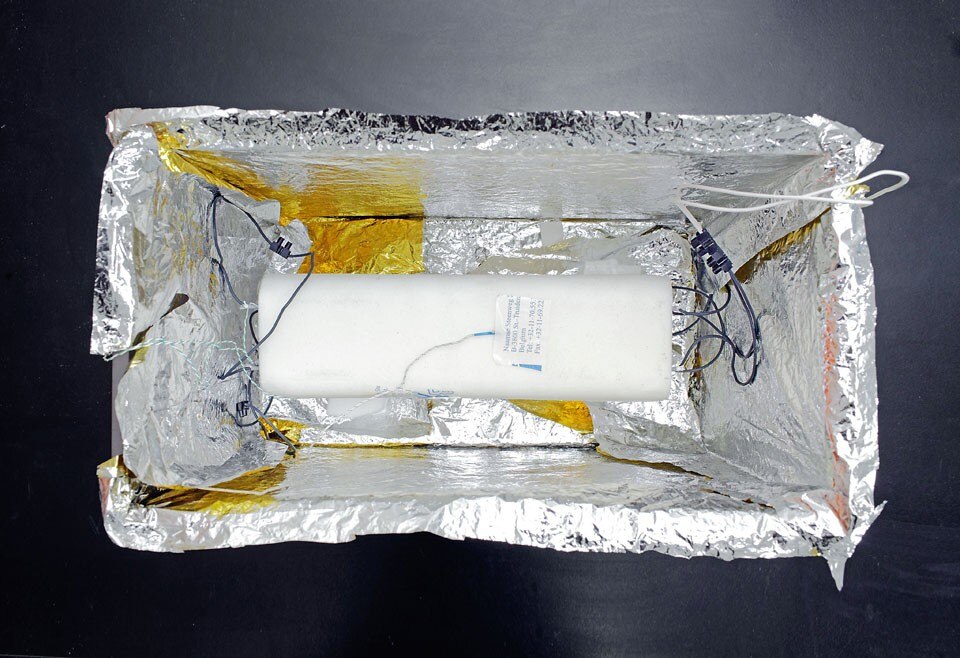 Objects made from this smart material can therefore be transported and stocked using a minimum of space, and then returned to their original scale when they are required for use. "All the object needs for transformation is heat," says De Smet. At home, the object can be charged with electricity to make it slowly unwrap and expand into its final shape. Now that the material has been fully developed, De Smet is eager to tackle the challenge of the first finished product—the Noumenon armchair. "A chair is a good example of what the material can do. It's a typical object, complicated enough to pose some structural challenges to its design and its material." The design of the Noumenon armchair is built up like a cellular bone structure, as if a microscopic image had been blown up into the shape of a seat. Indeed, at first one might not recognise it as a chair, certainly not when it is pressed into a plain, white, flat brick.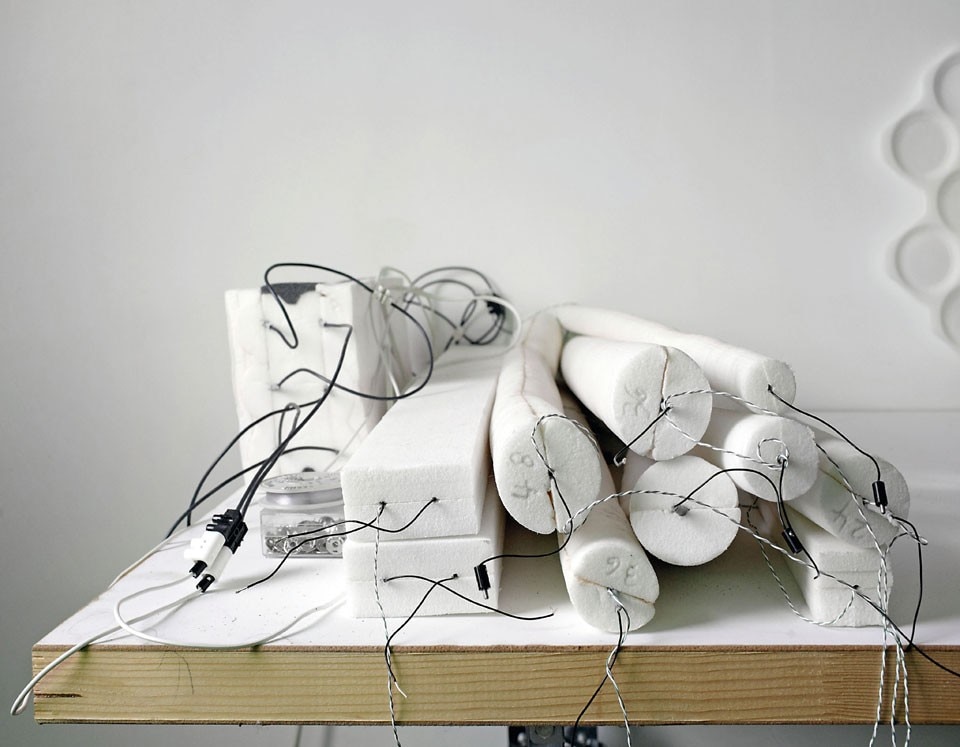 The cellular design of the bone-like armchair shares the same structural purpose as the similarly strong yet lightweight structure of bone, but it is also well-suited to the functioning of the transformation process. Like bone, the molecular build-up of the foam gives the material great strength, a quality that is reflected in the armchair's cellular design. With its white, convoluted shape, it seems perfectly suited to a science-fiction decor, especially when one sees it slowly emerging out of a solid slab. "This is the shape I tried before," says De Smet pointing to an S-shaped chair in the corner of his studio.

The chair's design is so simple that it is not only capable of changing shape for transportation, but it can also be modified whenever required to assume another shape or function. Just a single sheet of foam, it can easily be transformed from the outline of a chair into a bendy side table, and back again. Faced with Noumenon's designs, one could say that we are not merely dealing with a solution for the transportation of industrially produced objects. Rather, what Noumenon introduces is another world of objects, a distinct aesthetic and typology of things that present themselves with a unique behaviour. When design is taken to such extremes of what can be made, doesn't it effectively produce a kind of science-fiction that unfolds physically, materially, right before our eyes, even though it is nonetheless an attribute of the kind of imaginary world we want to realise? De Smet, however, is less interested in what innovation looks like.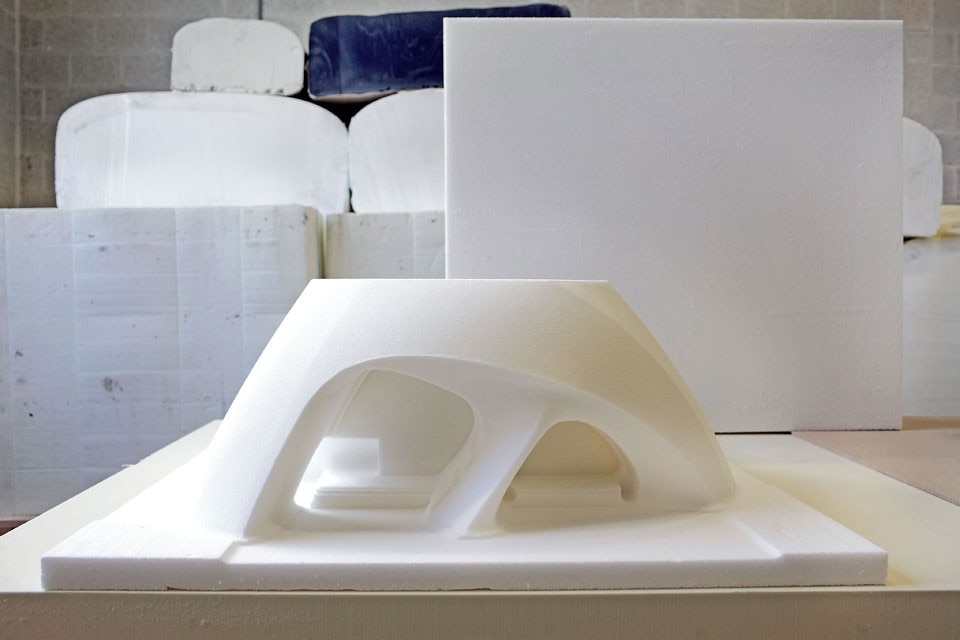 Instead of being concerned with aesthetics, Noumenon seeks to explore the boundaries of making from the very outset of what is materially possible. "I am trying to see through objects, through their design, at what is invisible," he says. The technology of this foam accordingly remains out of sight and embedded within the material, expressing itself through the way the object performs and not just in the way it looks. Noumenon, along the same lines, does not specifically aim at furniture design, but rather sees itself as an innovation platform for the application of this smart polymer, developing new technological possibilities behind the scenes of design practice.
    With the chair, De Smet is determined to demonstrate the material's applications and potential. Rather than another chair, Noumenon proposes another material species, one that is not far from the technological advancement of nature. "Isn't nature a technology in action? Like nature, where one genetic property evolves into the next, technology also advances with trial and error." If the survival of technology is at stake, though, it seems caught up in a competition for progress of its own making. Not unfamiliar with this notion, De Smet admits, "I can't wait for this innovation to get out of date!" Design's position along the tracks of progress is debatable.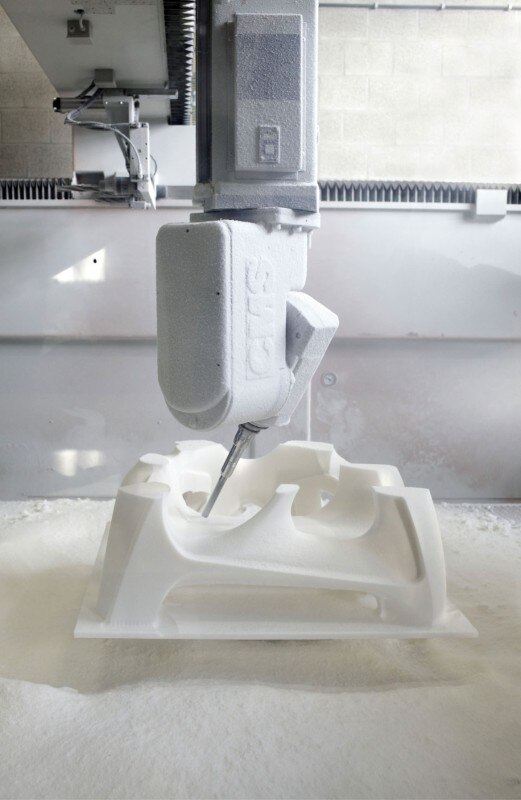 On the one hand, such technological novelties serve design in the making of objects. Smart polymers such as this one surely have a future ahead of them, going beyond the ordinary use of polymers and beyond the known object. Watching the Noumenon armchair slowly unfold, however, a more challenging concept springs to mind. From a very different point of view, here design doesn't only respond to what is generally understood as a good solution to the logistical problems of industrial making, but leaps beyond the idea of progress and produces the scenario where it faces its own absurdity.

     Pushed to the limit of what it can propose, it seems for an instant that design becomes self-aware, and that it can find an original radical position in responding to idea of modernity if faces. While in the Noumenon armchair technology renders itself as invisible as possible, looking at it as a design object the opportunity for a little humor as a way of making progress becomes all the more clear."