Youssef Tohme, Intensive Beyrouth, Norma Éditions, Paris 2014, € 25 (bilingual edition French/English).

Landing in Beirut for the first time seated on the side of the aeroplane flying parallel to the sea, it is impossible to see the city and gain your bearings, a bit like in Genoa. Indeed, Italians immediately see Genoa and Liguria as the paragon of the capital of Lebanon, a country inhabited since time immemorial by merchant populations, squeezed between the mountains and a sea as deep as the Tyrrhenian. Fernand Braudel's description still applies: "Phoenicia is a garland of small ports set close to the mountains on peninsulas and small islands, as if anxious to remain disconnected from an overly hostile continent." [1]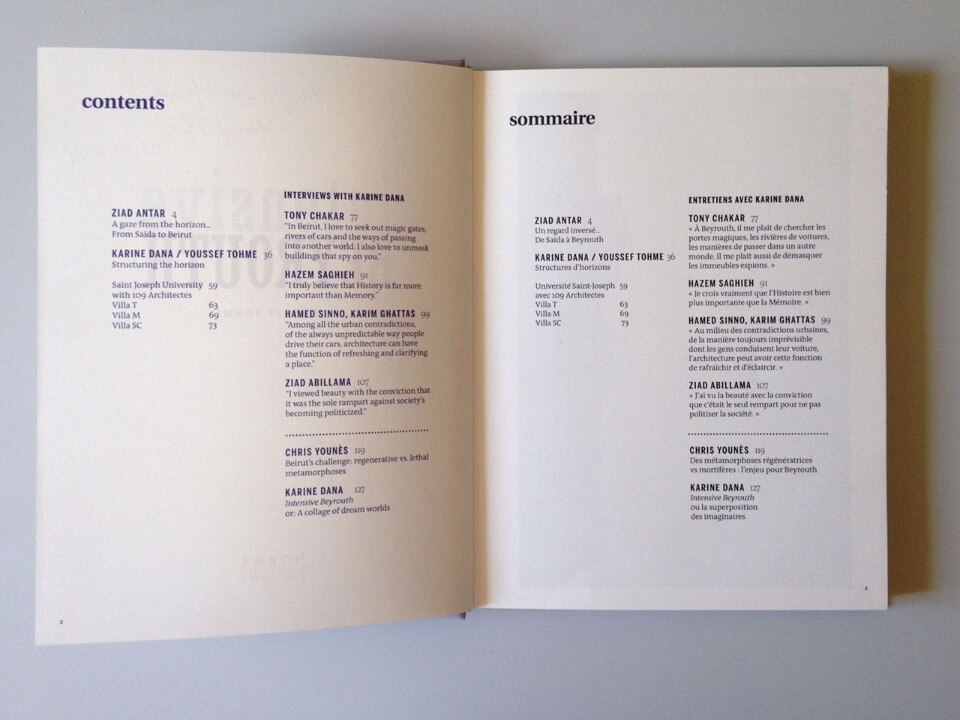 Tyre, Sidon, Beirut, Byblos – the ancient Gebal, for two centuries a Genoese enclave of the Embriaco family and now a UNESCO world heritage site – plus Tripoli, the city of the Princess Melisende featured by Jaufré Rudel and Giosuè Carducci, that garland of a Phoenician city may have suffered inner pressures from the Assyrians but today's Lebanon is living through a period of paradoxical calm after years of constant instability caused by the meddling of Assad's Syria; a calm now only interrupted by the internal civil war and a regional focus on the Orient and ISIS. Paradoxically, the presence of a million-plus Syrian refugees on Lebanese territory – which has a population of just over four million – with all the ensuing difficulties has facilitated the construction industry because the refugees are a source of low-cost labour. This also explains recent exploits by architects such as Bernard Khoury, Nabil Gholam and Räed Abillama against the backdrop of a cityscape dotted with towers, under construction or on paper and many designed by large European offices.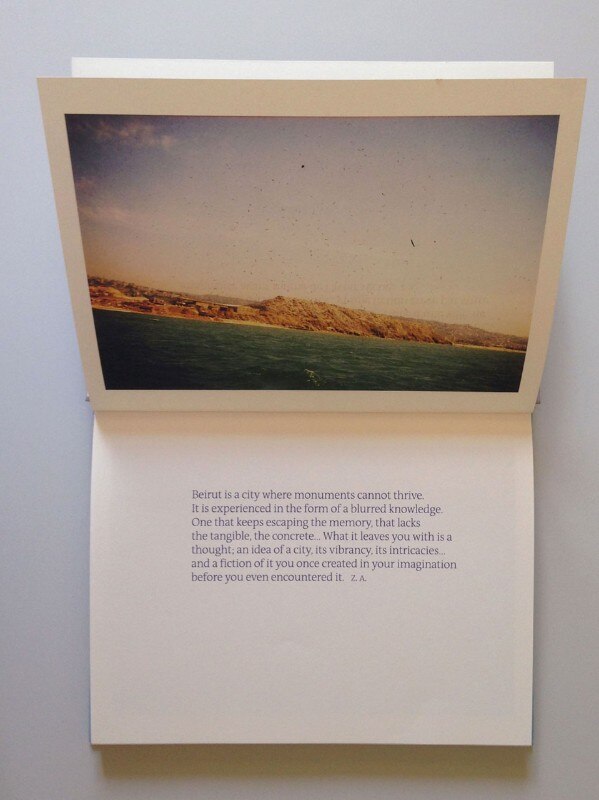 It is impossible to decipher Beirut on first sight because it is international and an Arab tax haven, where the major banks are Swiss and luxury cars whizz past large hoardings advertising outmoded alcoholic drinks in lively Maronite districts at risk of gentrification such as Gemmayzeh St, on the former Green Line. But, it is also an eminently southern city. For Europeans actually believed that Beirut was a "mini Paris" because it offered the exoticism and adventure of the Orient mixed with the convenience of Western customs and languages, banks, a university and a Garden of Eden-like nature. At the same time, however, you promptly realize what southern city means, "constant sunshine, a long beach, lush gardens and arid soil, a cruel coastline with inlets and caves, threadbare beggars, strong aromas, ragged street urchins, dogs in the streets and peoples who gesticulate, shout, kill and invoke the greatness of Allah or make the sign of the cross in front of a Madonna at a street junction. It is the devil that hides in the beauty of the nature" [2]. These are more or less the two sides brought together in the latest edition of Gabriele Basilico's book on Beirut, which shows the ruins of the city just after the 1975–1990 civil war alongside the new buildings of the reconstruction completed not many years later. [3]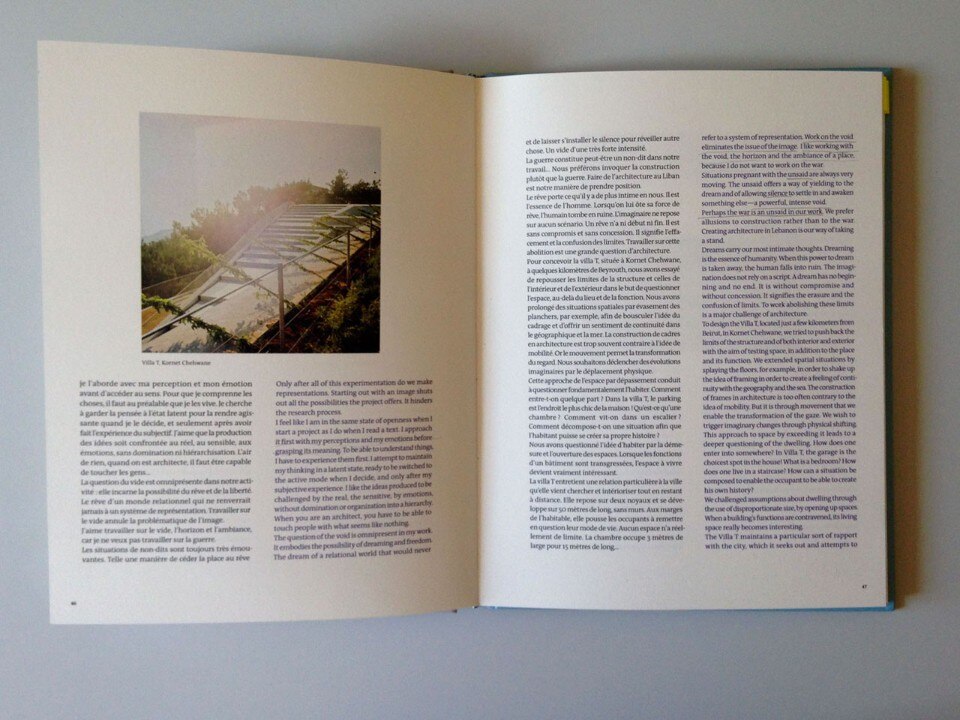 All the Western interpretations of Beirut, however, run the risk of being ruined by Edward Said's myth of Orientalism, meaning we must thank Youssef Tohme, a 40-year-old architect with offices in Beirut and Paris, for dedicating a book, Intensive Beyrouth, to his home city – not only a promotional book delicately listing projects completed and under construction, it is also a packed and difficult declaration of love for his tormented city. It is also a concerted effort and so lacks any showing off, summoning the most likeminded voices of artists, graphic artists, film-makers, architects and philosophers, all key figures in the perennially precarious rebirth of Lebanon and frequently torn between returning home and embracing the great Lebanese diaspora, commenced in the 19th century, to Brazil, United States, Canada, France and other South American countries. Anyone who has seen the Canadian film Incendies (2010) by Denis Villeneuve and based on the eponymous theatre work by Wajdi Mouawad, a Lebanese native who moved to Montreal, will be well aware of this global storyline.

Tohme stands out most of all for his introversion. It is impossible to extract his literary or architectural references. Calling upon other interlocutors such as the journalist Hazem Saghieh, the artist Ziad Abillama and the philosopher Chris Younès is a way of hiding and a product of his shyness. Yet, Tohme, director of the 2014 Biennale de Bordeaux, has produced at least three extremely mature projects, confidently accomplished in reinforced concrete but to radically different effect: Villa T, constructed as a promenade architecturale for a banker in the hills north of Beirut; Villa SC set sheer atop the Akoura mountains; and a fort complete with rooftop pool for the new campus of the Saint Joseph University, founded by French Jesuits in the heart of the city centre. We must however thank Karine Dana for bringing Tohme out into the open after some painstaking psychological digging. He is someone who speaks little and, most importantly, is reluctant to talk about himself – in the book he always uses the plural as if speaking on behalf of his associates, Roger Akoury and Anastasia Elrouss. In a conversation at the start of the book, Structuring the Horizon, Dana manages to draw out some things: Tohme confirms that he loves Beirut for its tense and serene spaces, and for its indecipherable identities but likens it to a Giacometti figure, L'Homme qui marche: nervous, pallid and sick but still walking. He says he is greatly attached to the concept of context but, at the same time, or perhaps for this very reason, is frightened by the images. He works at length on what exists between things, namely the innermost and hard to capture nature of places, which the Lebanese architect calls ambiance: a state of things with no pre-constituted image. To achieve this, he approaches the places where he must work irrationally and empathically at first, only later seeking a meaning in them; he loves working with the void – because this eliminates the issue of image at its very root – but also with the horizon and the ambiance of a place, "…because I do not want to work with war. Situations pregnant with the unsaid are always very moving. The unsaid offers a way of yielding to the dream and of allowing silence to settle in and awaken something else - a powerful, intense void. Perhaps the war is an unsaid in our work. We prefer allusions to construction rather than to the war. Creating architecture in Lebanon is our way of taking stand."

There are two types of people talk little: those who have nothing to say and those, on the contrary, who remain silent because of the huge amount of things they do have to say. Youssef Tohme most certainly belongs to the latter category, that linked to the pregnant silence of certain Mediterranean men such as Sicily's Sciascia and Gesualdo Bufalino, for whom words were keys but silence was a lock-picker.

Notes:
1. La Méditerranée, sous la direction de Fernand Braudel, Arts et métiers graphiques, Paris 1977-1978.
2. Francesco Merlo, Stanza 707, Bompiani, Milano 2014.
3. Gabriele Basilico, Beirut 1991 (2003), Baldini Castoldi Dalai, Milano 2003/Le Point du Jour, Paris 2004.