Colin Miller's Performance Spaces is a series of photographs that explores the variety and quality of performance space.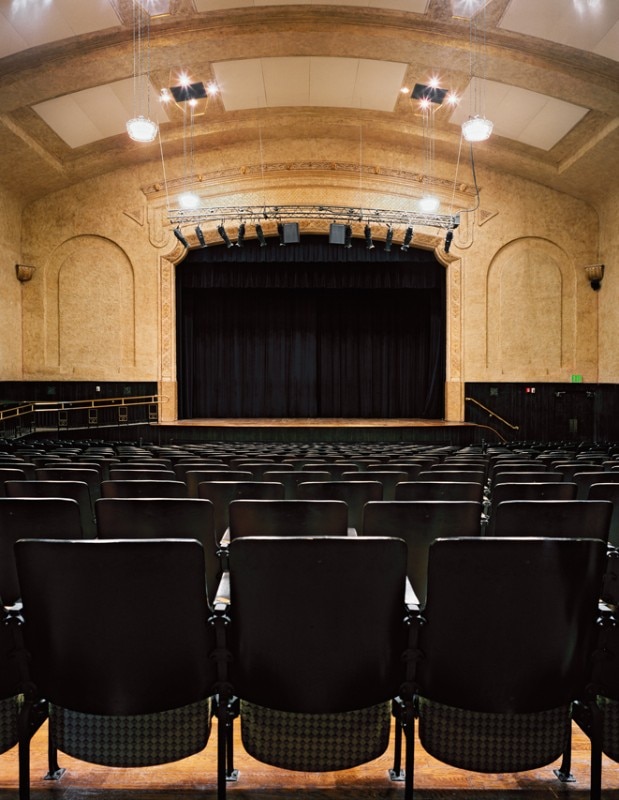 Whether it be a simple black box or an ornate former film palace, these spaces have a certain power to them. They are built as a forum for expression and connection throughout a community. The duality between performer and audience is expressed through the opposite views the photographs describe.
These theaters were shot traveling through New England and show an assortment of designs that depend on the context of each community the theaters represent.
Colin Miller is a photographer based in Brooklyn, New York. His photography focuses on architecture and interior design throughout the world. His work has been published in a variety of magazines, books, and websites including Elle Décor, Architectural Digest Germany, The New York Times, Town and Country, and Bon Appétit among many others. He studied photography at Tisch School of the Arts in New York City.