If there's one thing that the 2023 Venice Film Festival has demonstrated, it's the powerful return of big themes. Though they have never been absent, the films presented at the festival in recent years have rediscovered political struggles. Not just principled fights for peace and against war, for understanding and against intolerance, but well-defined causes to take strong stands on.
Commercial cinema has been leading the way, at least since it discovered a militant feminism it had never had before. Now it seems that art-house cinema doesn't exist unless it's able to embrace a specific cause. The festival showed many films that tell true stories and through them address specific issues.
However, this does not necessarily mean that it is a good film or that it does a good job with the visuals to create something of real value. For this reason, the five films presented at the Venice Film Festival that should be seen in the coming year are not necessarily the ones that won, nor are they necessarily the ones with the most serious themes.
Poor Things, by Yorgos Lanthimos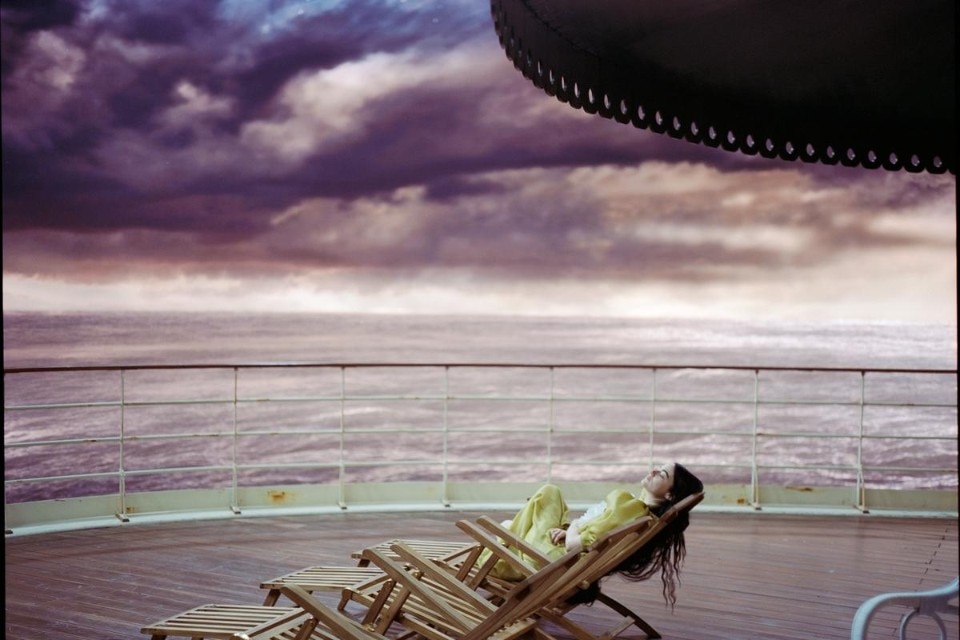 You cannot start without this one. It was probably the most eagerly awaited and it became the Golden Lion. It's the paradoxical story of the development of a woman with an infantile brain age, but with an adult body, therefore sexually developed and full of desires. Throughout the movie, Emma Stone begins unconscious, with the head of a newborn, and becomes a fully formed woman without having to go through the indoctrination of male society about the use of the body and the place that women occupy. It's a feminist story, of course, but shot with a taste for impossible, baroque, free, exaggerated and expressive design and architecture that affirms the possibility of knowing oneself and the world starting from sexual relations, pleasure and the power of the female body.
The Wonderful Story of Henry Sugar, by Wes Anderson
It will be available on Netflix on September 27th along with 3 other shorts like it, all based on stories by Roald Dahl and directed by Wes Anderson. In his last few films, Anderson has shown some fatigue in the evolution of his style, but here it all comes together beautifully. These 40 minutes are the apex of Anderson's ability to use set design, architecture, design, patterns, furniture, and of course costumes to tell a story. There's a density of ideas and meticulous planning around the only 4 actors present (Ben Kingsley, Benedict Cumberbatch, Dev Patel and Ralph Fiennes) that creates a whirlwind of stories within stories, each with its own style, each with a different narrative pattern (the novel, the illustrated book, the animated opera, etc.), in a triumphant display of facts that actually tell the love for the art of storytelling itself.
Hit Man, by Richard Linklater
Synopsis: This movie will be talked about. A completely mainstream work, a comedy with a very commercial appeal that tries (and succeeds) to disguise itself as a funny little movie thanks to its devastating humor. In reality, however, Hit Man is a film worthy of the Venice Film Festival, one of those that can make the leap from mainstream to sophisticated audiences thanks to one of the most complex screenplays seen in recent years. It's the true story of a university professor who worked with the police on technical matters, pretended to be a paid hitman, and found love in the process. But it's also a story in which everyone plays a role and the act of acting itself is explained, narrated and illustrated in how it changes lives, people and identities. But it's also a story in which each character is played with two registers, is double, and says two things at once (one with words and one with acting). If it's true that we all act in life, Hit Man explains the distance between reality, fiction, and the absurd and grotesque irony of real life. And it does so for everyone.
Io, capitano, by Matteo Garrone
We have seen and heard many movies about migrants and migrations. Movies that tell how they live in our countries, what happens when they arrive, that show their struggles, that explain our attitudes or describe injustices. But no one has ever done what Io Capitano does, which is to go there, to Senegal, and film the whole journey that we don't see, from their villages to the sighting of the Italian coast. Only the director who went to shoot Gomorrah in Scampia could do it, with total adherence to real people. What we couldn't foresee was the incredible and inhuman tenderness that Matteo Garrone was able to elicit from these young protagonists, unconscious adolescents on a journey that (absurdly!) seems to resemble a fairy tale, even though it doesn't close its eyes to tragedy. A movie with a huge heart.
The Killer, di David Fincher
Pay attention to The Killer. As the title suggests, it's the story of a person who works as a hitman (yet another one!) and is described with the usual traits of professionalism and precision that distinguish people who kill for money on a high level in the cinema. As usual in this kind of movie, there's a problem and the killer becomes the hunted. In order to survive, he has to counterattack. Fine. The movie is very linear, a series of murders planned by an industry professional, one after the other, and that's it. Apparently, The Killer is nothing more than that. But behind it is David Fincher, the author of Fight Club, and in the folds of these so professional murders, done with disguises, tailing, and little scams, all in sequence, there's something else. There's a strong sense of how the world works today, of post-pandemic life, and of the dislocation of a person who knows everything, masters everything, but experiences nothing. A movie that is more than it seems.