Outside Flying Tiger, the international mecca of low-priced and futile design, there is a lot of people waiting in line. It's a recurring scene that happens all over the world on Saturday afternoons. But here on Götgatan, Stockholm's long shopping street, something is different. Because no one inside the shop is wearing a mask. And no one outside the shops is wearing a mask either. Not even the passers-by, except for an elderly lady, all alone, walking with a walker in this unusually snowless December. And no one is wearing a mask inside any other shops in the Swedish capital, at the supermarket or the post office, or in any other part of the city, in the boutiques in Ostermalm or in the alleys that climb up and down Gamla Stan, the old town, or on the buses or in the metro cars. That's because here in Sweden no one has to wear a mask, and there has never been a lockdown.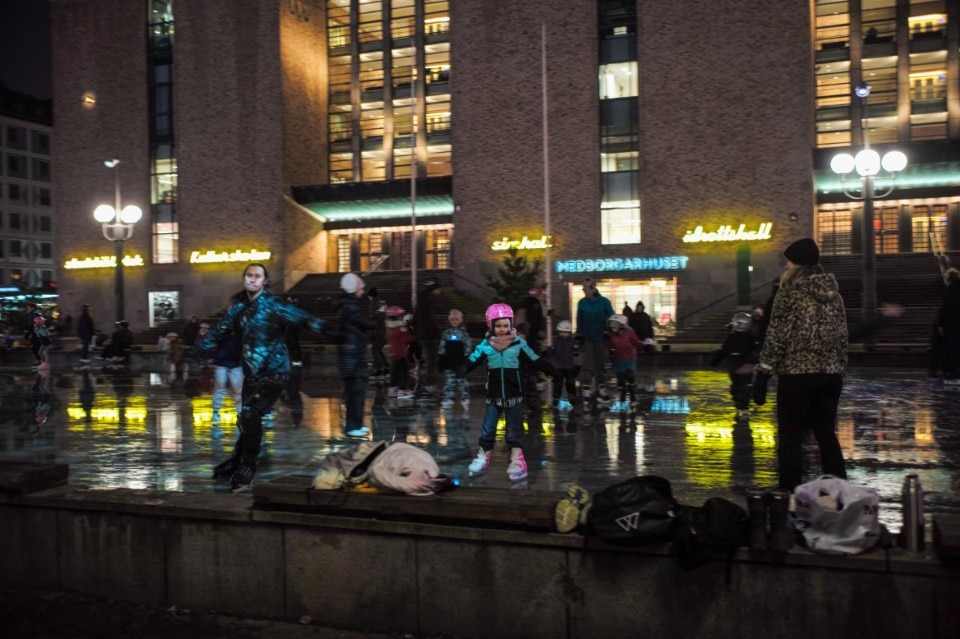 I meet Ola Broms Wessel outside Spridd's offices, of which he is the founder. He arrives by bike. He explains that it's his favourite way of getting around the city, together with his little boat. We reach the other side of the block, at Café Nizza, a place that doesn't look that great from the outside, but which inside is very sophisticated. They bring us a glass of unfiltered Ribolla wine and a glass of non-alcoholic pear cider from Normandy. Outside, it's five or six degrees and it's not snowing, which is quite unusual for Stockholm. This Sunday, Greta Thunberg, the underage Swedish eco-activist who has become a global icon, will be the guest editor of the national newspaper Dagens Nyheter. Ola and I talk about sustainability and modular buildings built entirely out of wood; about this boundless country in which there are only a few cities all concentrated in the south; about architecture and the million flats built here in Sweden between 1965 and 1975, about the risk of a real estate bubble and the housing boom here in Stockholm; about micro-apartments; about the many foreign investments and the fact that this is the city with the highest number of single-person households in Europe. A city of lonely people, who often isolate themselves, especially in winter. And while we talk, I realise that nobody here is actually pretending that the Coronavirus doesn't exist, as it seems to be the case when reading the international newspapers, in which anti-lockdown Sweden is often portrayed as an incomprehensible, extreme, and distant country – almost a Scandinavian North Korea.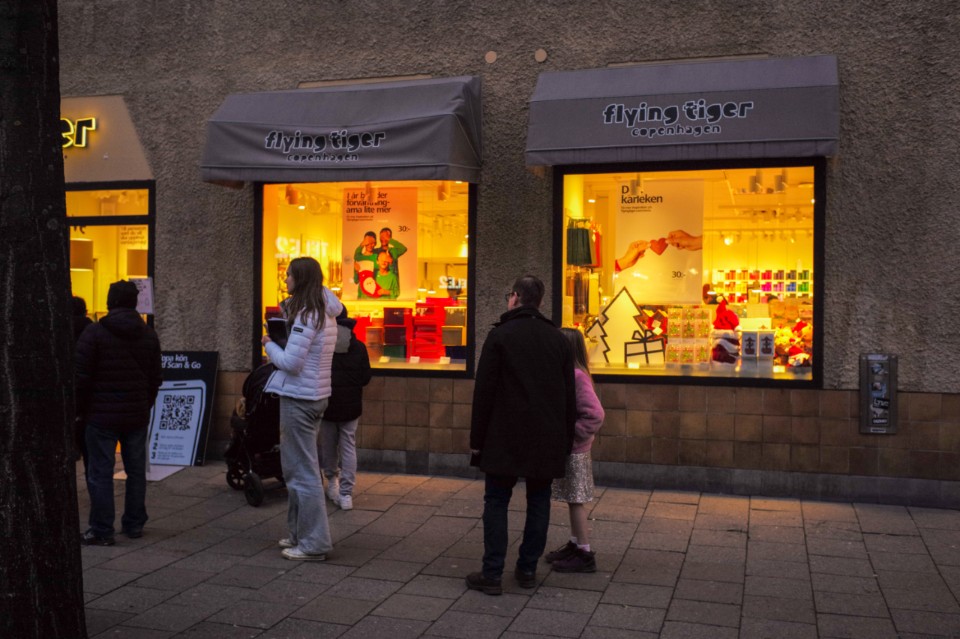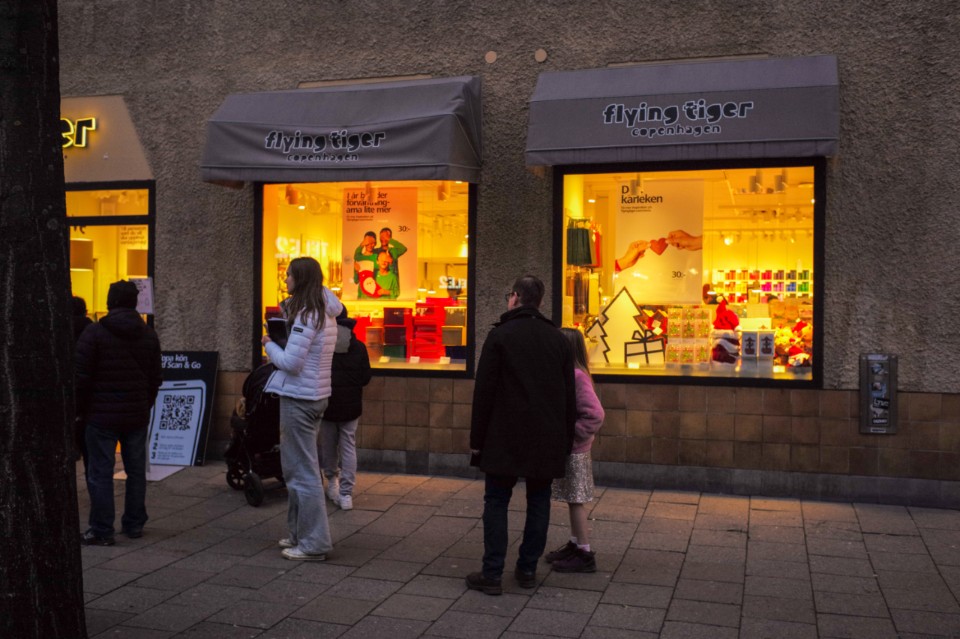 Like other big cities, Stockholm will be changed by the pandemic, too. Ola is convinced of this and predicts a population redistribution, and the growth of all those suburban areas that are currently still marginal, where the prices will increase – if this is not already happening. The city will evolve. Life will be greener. Because it is true that in Sweden there has never been a lockdown, but working from home has been encouraged since March, and people only go to the office when necessary. That's what the dozen or so employees at Spridd did. They have never had efficiency problems, Ola points out, and I understand that nobody really misses clocking in and out here in Sweden, where the air is much fresher than the stale one the workers in Italy have to breathe every day. Sweden was a flexible country even before Covid-19 broke out, so the reaction was somewhat natural. I say goodbye to Ola, who is going to catch his boat; tonight, he is playing paddle tennis with some friends. Before leaving, he shows me a path between stairs and narrow streets that goes up the city and allows me to see it from above, a sort of pedestrian Mulholland Drive in Stockholm. Staying out until 10 p.m., the time you're allowed to have the last drink in pubs – one of the very few restrictive measures here – I can watch the few brave people who have gotten out of their homes for an evening drink disappear in the city streets.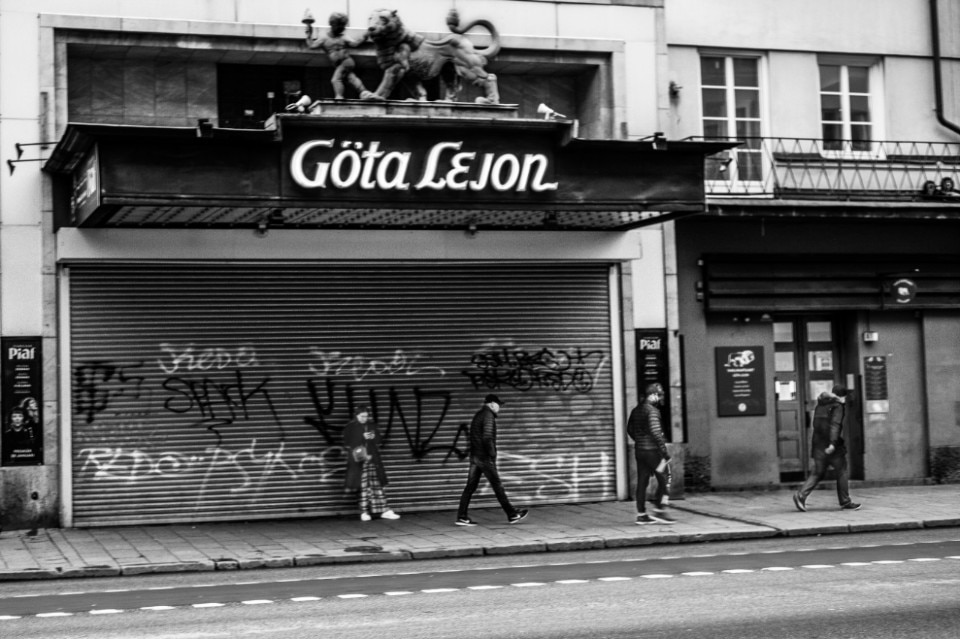 The flexibility of the rules here, combined with the readiness with which citizens follow them, and the long wave of the house price boom, which only came to a halt in 2018, make the Swedish capital the perfect place for understanding how cities are changing and will change. Rebecka Gordan, a journalist at Arkitekten who lives here, tells me that Boverket, the Swedish National Board for Housing, Building and Planning, is considering to transform the empty offices in the city into residential spaces – please note that we'll know the intentions of Boverket only in February. Paradoxically, one of the effects of the coronavirus could be leading people to go back to live in the city centre. As the journalist tells me, since March there has been an increase in demand for villas or homes, often close to Nackareservatet, a large urban nature reserve in south Stockholm. The rediscovery of nature has played a central role in these months, also supported by the fact that the only real indication for citizens has been social distancing. Signs with a little heart are hung all over the city, reminding people to stay at least one and a half to two metres away from each other.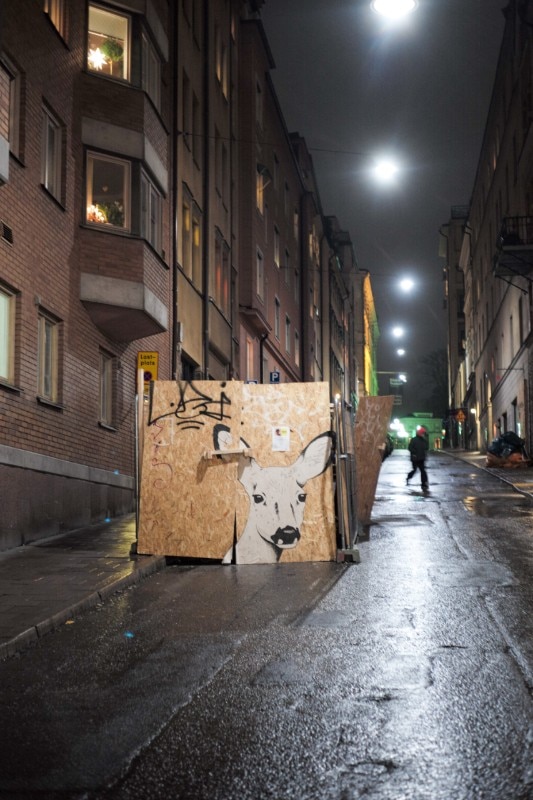 In Sweden, to manage the pandemic, the government follows the indications of National Public Health Agency, which practically, even if not legally, has been in charge in managing the Coronavirus emergence . Rebecka explains to me that the possibility of a lockdown has been debated, but it would be a solution that does not fit with the principles of Swedish law. And that compulsory school students have never stopped attending classes in attendance. The only restriction on the public is the prohibition of meetings of more than eight people, except for funerals: cinemas and theaters are closed, with the shutters down to punctuate a Stockholm where everything is apparently going on as usual. But just a few hours after my return to Italy, Reuters will spread the alarming news that in Stockholm the intensive care units are almost completely full.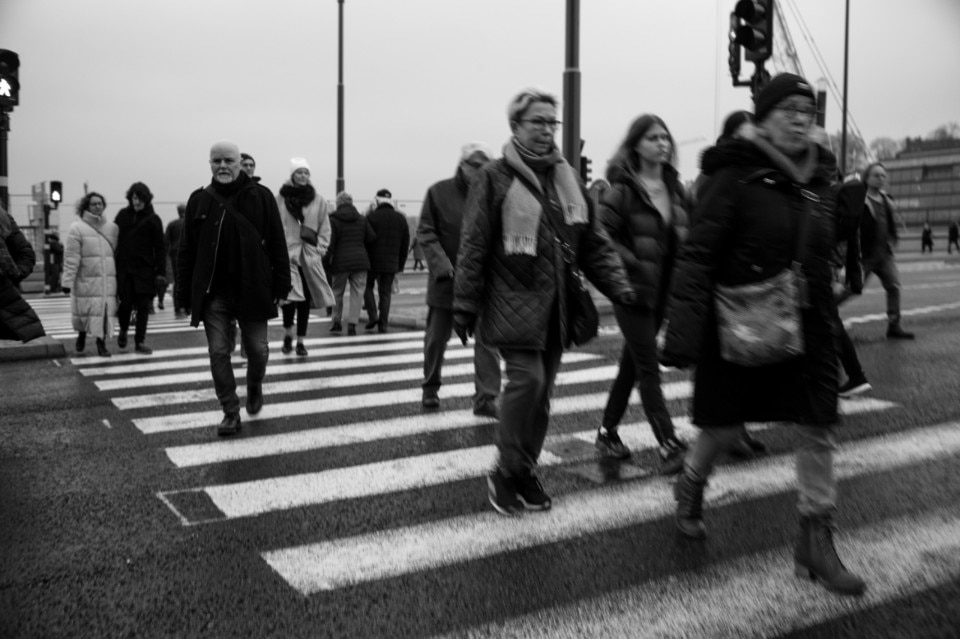 White Arkitekter's offices occupy three floors of a very recent, sustainable building at the southern end of Södermalm, squeezed between the system of overlapping viaducts that connect the island with Johanneshov district to the canal overlooked by the new buildings in the Hammarsby Sjostad district, where our conversation takes place. I meet architect Margaret Steiner in a meeting room with lots of windows. Choosing this location was kind of a bet, she explains, as she tells me about the evolution of the district. On the huge wooden table are just our coffees and notes, and a plate of ginger biscuits. Before March, almost 200 people worked here. Today, I can only see ten. This is also due to a digital tool developed two years ago to facilitate not so much home working, as to facilitate the work between the group's 13 offices scattered all over Scandinavia and London. With the pandemic, traveling also came to a standstill. Meetings and presentations have been replaced by online meetings, as Margaret tells me.
Talking about Stockholm, Margaret – who is originally from the US – describes it as a city that is not dense, but where people tend to concentrate, and tells me about a future where buildings will have more functions than they do now, with more common areas. She also points out that the development of peri-urban areas was a topical subject even before the coronavirus pandemic, and imagines the scenario for a major challenge, namely how to reconcile what the philosopher Paul B. Preciado calls "vertical workers" – those for whom the pandemic has changed little or nothing when it comes to work – with horizontal workers – those who have been working from their living rooms or cafés since March.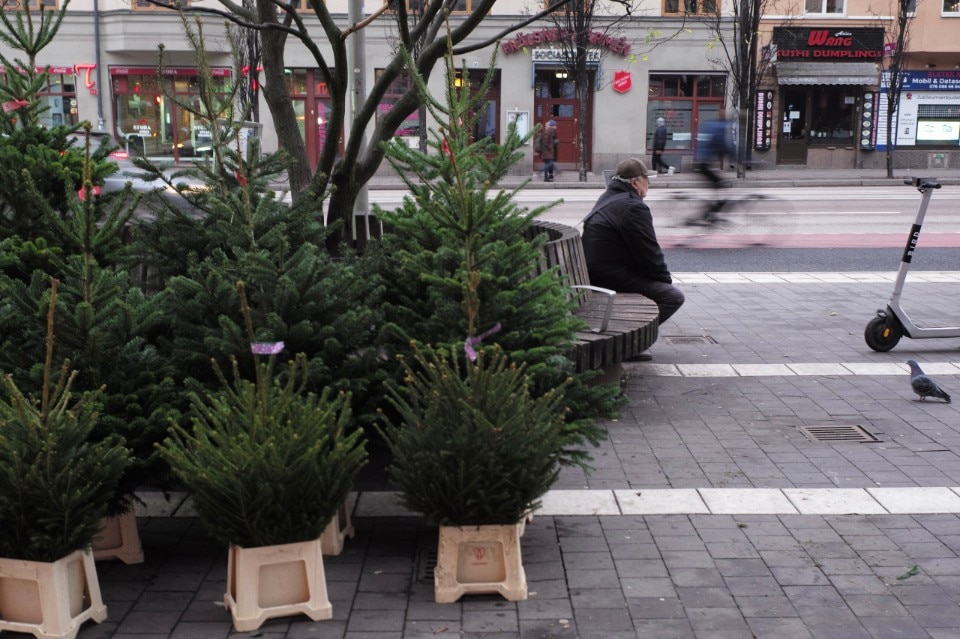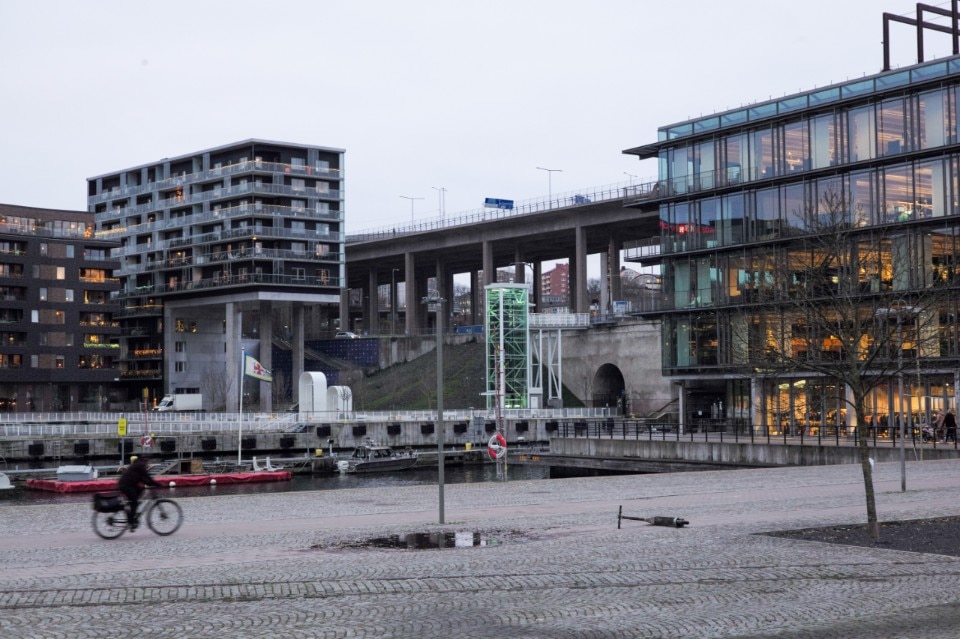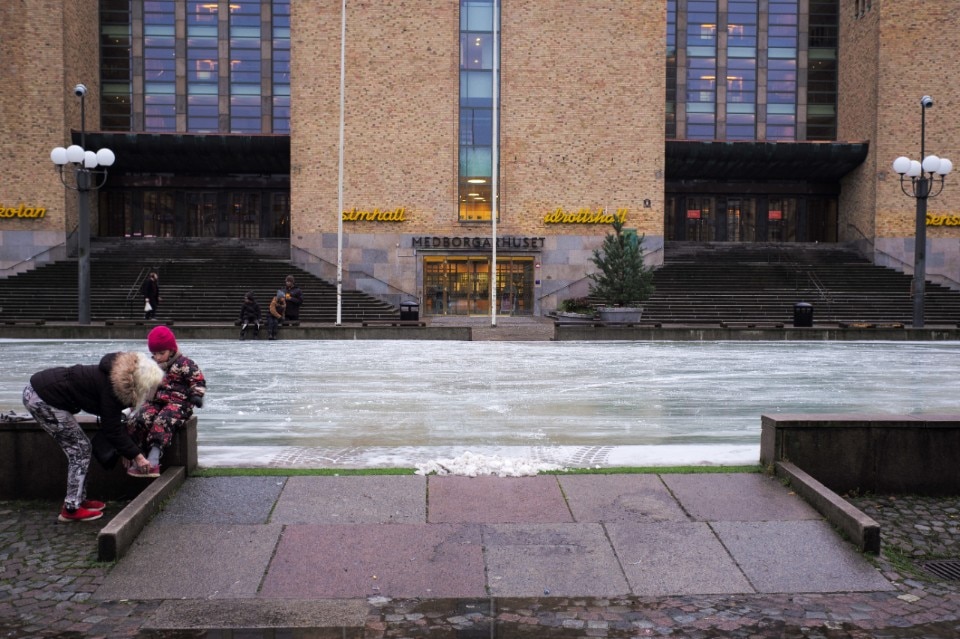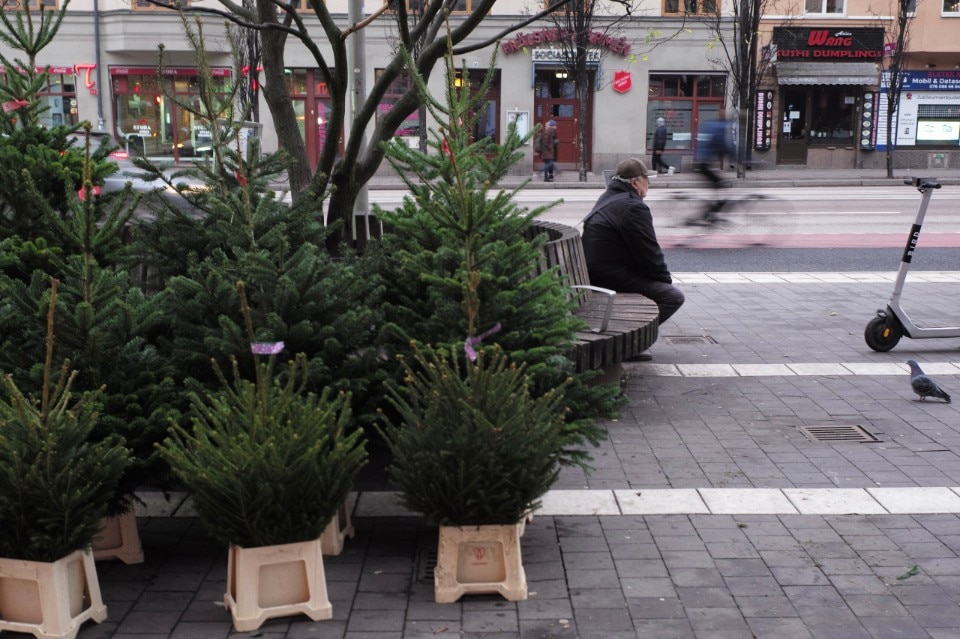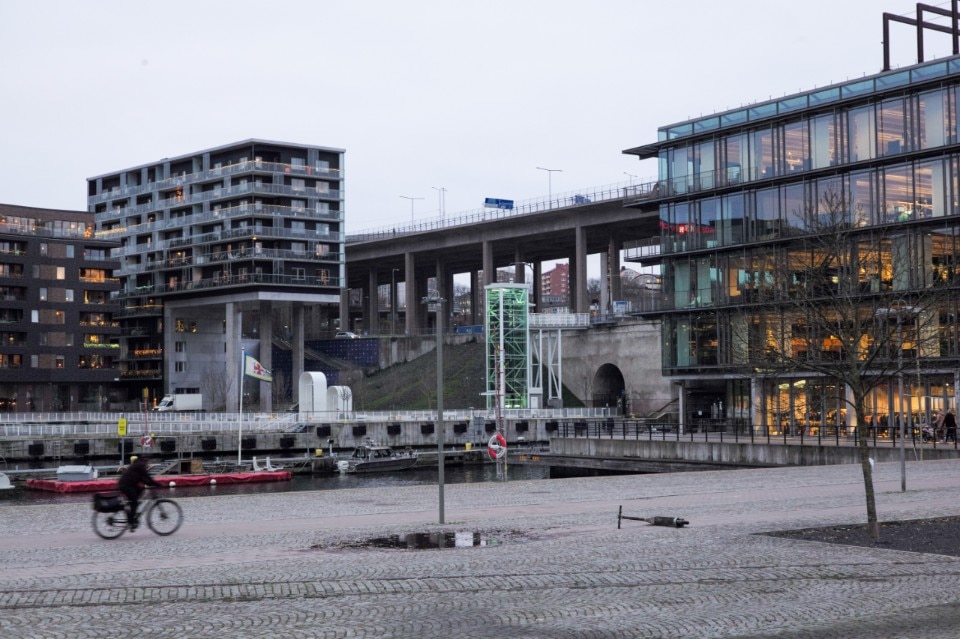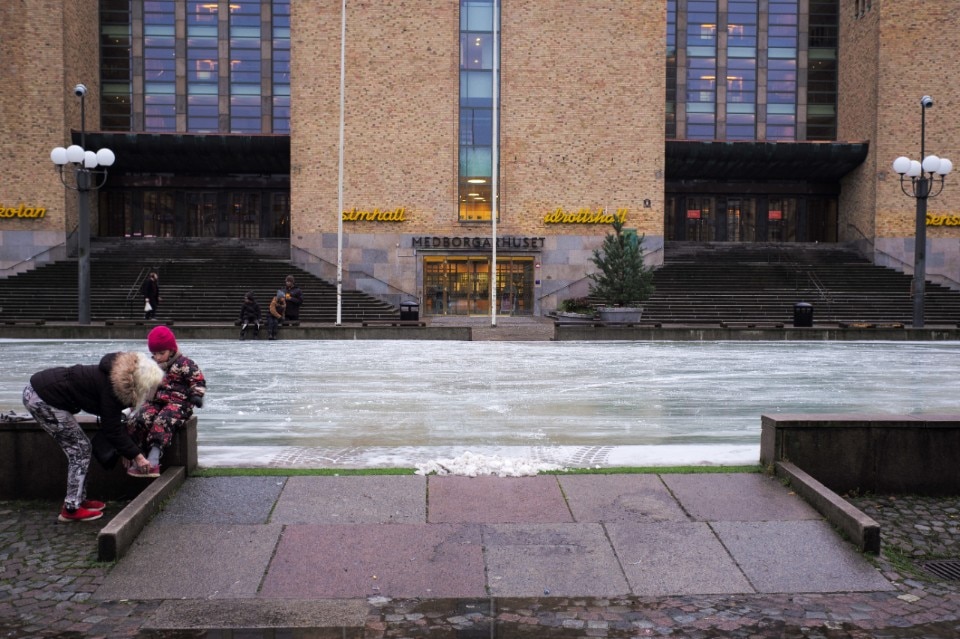 "Since you come from Milan, you have experienced the lockdown. What's your feeling here?". I walk into Wayne's, flip through some magazines, order an Americano and a saffron bun, and I sit down. In front of me, a man is reading Lee Child. Four girls are working on their computers at the next table. A lady is drinking coffee. A waitress clears the tables of those who have gone out. No one is wearing a mask. I go out, enter some shops, some shopping centres, a metro station. I go in and out. I go up and down, I cross bridges. Stockholm is a city made of ups and downs, an archipelago of 30,000 islands, about 200 of which are inhabited. On Saturday, I wake up early and go for a walk, at 9 a.m. on the streets there are almost only runners, in the city centre I see the tables of the Thelins Grand Café full for breakfast, the shopping centres empty, but at noon the shopping streets are crowded. I go into Acne Studios, Thule, I wait in line outside Louis Vuitton. Outside the NK department store, it's crowded; the Christmas windows are all set up. Some shops are crowded, others completely deserted. I go up, down, across bridges, the centre of Stockholm is a construction site. After lunch, it is already dark, and when there is light, it is more like a glow or a glimmer. The sky is always milky.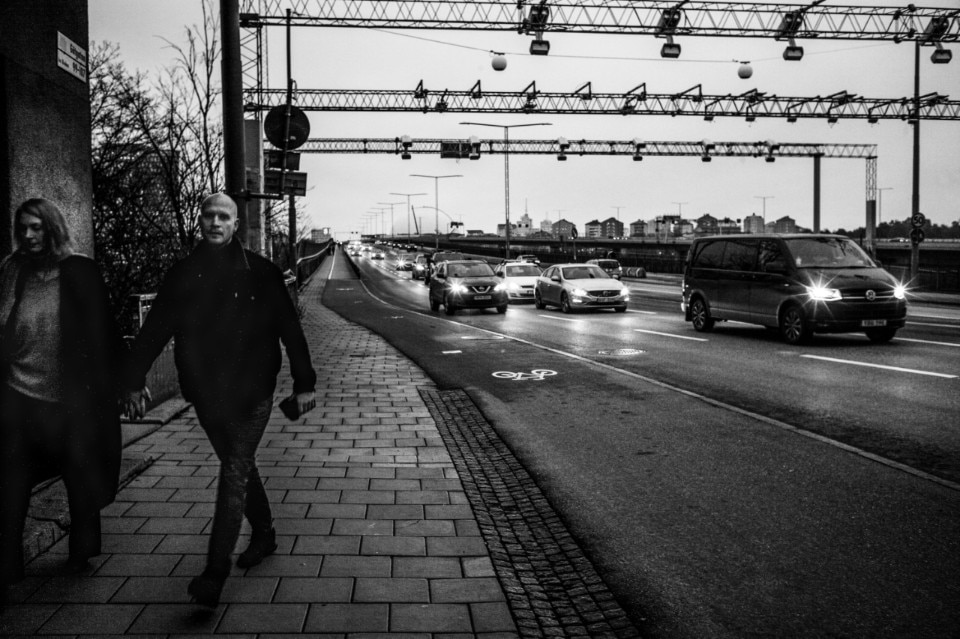 Sunday morning, I'm at Vurma, a colourful café in the Hornstull district. At the cash desk, a sign says that you can only pay with a card here. In Stockholm you can easily go about your day without having any cash on you, contactless transactions are everywhere, you just use Apple Pay and go. I have an American coffee, sit on a sofa near the entrance and wait for James Taylor Foster, the curator of Arkdes, the museum of architecture and design, which is now closed. James tells me about the life he used to live, the one we all used to live, when he used to fly to Los Angeles for just three days, which now seems crazy, a life far away; about this strange snowless December, the first since he's been living here; about the Swedish approach to the pandemic, all focused on not panicking, on the importance given to mental health and not only to physical health, and how these choices are all closely linked to the fact that Sweden is a country that is not very dense, and has a culture in which people already normally isolate themselves. "Don't think that it's normal here to go visit your parents on Sundays," he points out. I get the impression that James, a citizen of the world, British with a past spent in Italy, is happy, even relieved, to be living in Stockholm in this absurd 2020.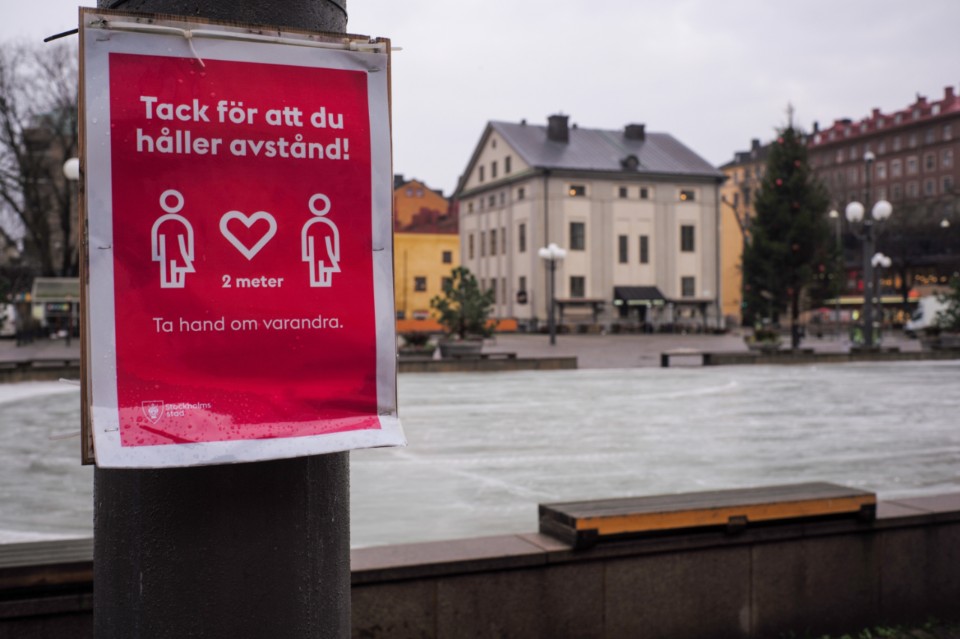 We also talk about the museum of the future, and about Space Popular's 2018 exhibition at Arkdes, "Value in Virtual", curated by James, and from there we end up discussing the global relevance that social interaction in virtual reality could have in the future. The curator recounts an hour-long conversation he had in VR with a Vietnam veteran, and other anecdotes about the importance of digital connection, especially the somewhat anarchic connection that can be experienced in Second Life. We talk about avatars and the moment when virtual space will be sold and rented like real space. This is the end of a story that starts with the long video that Arkdes made in March on the occasion of the exhibition about ASMR, "Weird Sensation Feels Good". A spur-of-the-moment decision, taken as the first lockdowns started in the rest of the world, an incredible production effort to do what the museum had never done before, a one and a half hour TV show that told the story of the exhibition by inviting the public inside its rooms, transforming Arkdes into "a national museum of a transnational global world".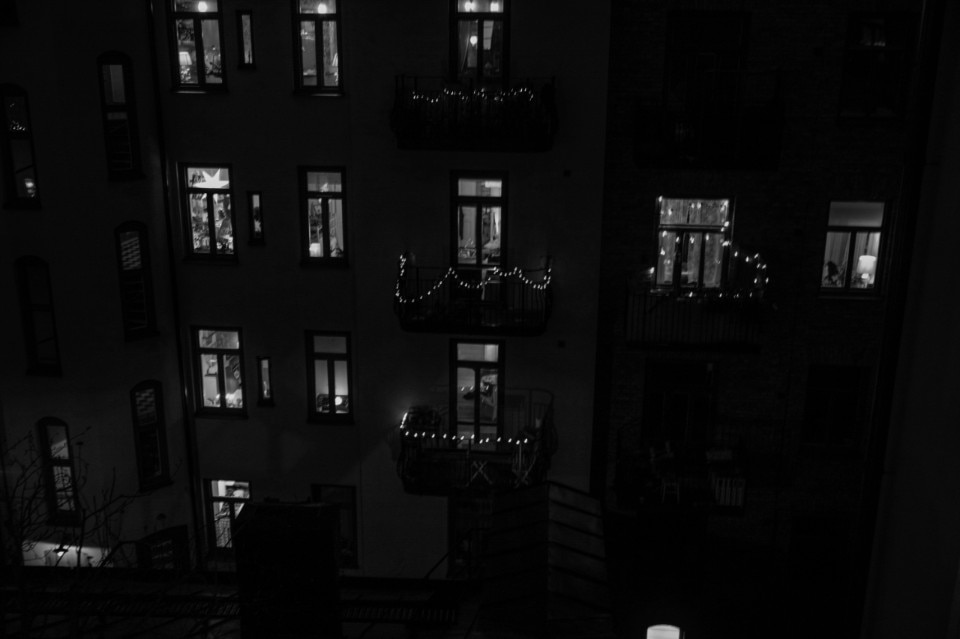 Doing a streaming show brings you a global audience, James explains, but it's a big commitment. Change is never free of cost. It costs money and energy. Knowledge has to be acquired or bought. We're on the brink of collapse, and seeing the world go back to what it used to be, with its cinemas and theatres and museums as we've always known them, might be an illusion to sell on the cover of a newspaper, nothing more. It would seem to be a coincidence that the exhibition is about ASMR, a theme, as the curator points out, that is as topical as ever, because the phenomenon, as popular in Japan and Korea as in the United States and Europe, is a surrogate for intimacy, the reflection of isolation that becomes normality. Telling about it is also an investigation into what we have become, what we are becoming especially this year. And the question that follows is what will happen when we are once again "no longer alone, but in public". And here, we go back to discussing the social potential of VR, with a circularity that somehow seals our conversation. 
In the meantime, a small queue has formed outside Vurma. People enter one at a time, two at the most, have a coffee and maybe a small cake, and then leave. "From here," James observes curiously, "it's hard to see what things are like outside, what the world is like during a lockdown". For those who live here in Sweden, we are the exception, not them. Suddenly, I realise that for me the mask is a bit like a plaster: you've kept it on for a long time, and at first, you feel naked and fragile without it, but then it's as if nothing ever happened. "This must seem absurd to you," James tells me. And then he asks the crucial question: "What is your feeling here?".
A note: I visited Stockholm between 4 and 7 December 2020, and this article obviously reflects the situation I found on those days. With the worsening of the contagion in the country, Christmas Holidays incoming and as a result of an aggravation of cases, mentioned in the text, more restrictive measures have been taken from mid-December, which do not however include a lockdown.