Times Square officially opened with Snøhetta's renovation design, which doubles the amount of public space and pedestrain area. With an average of 45 million visitors each year, this is the most visited destination in New York and the United States.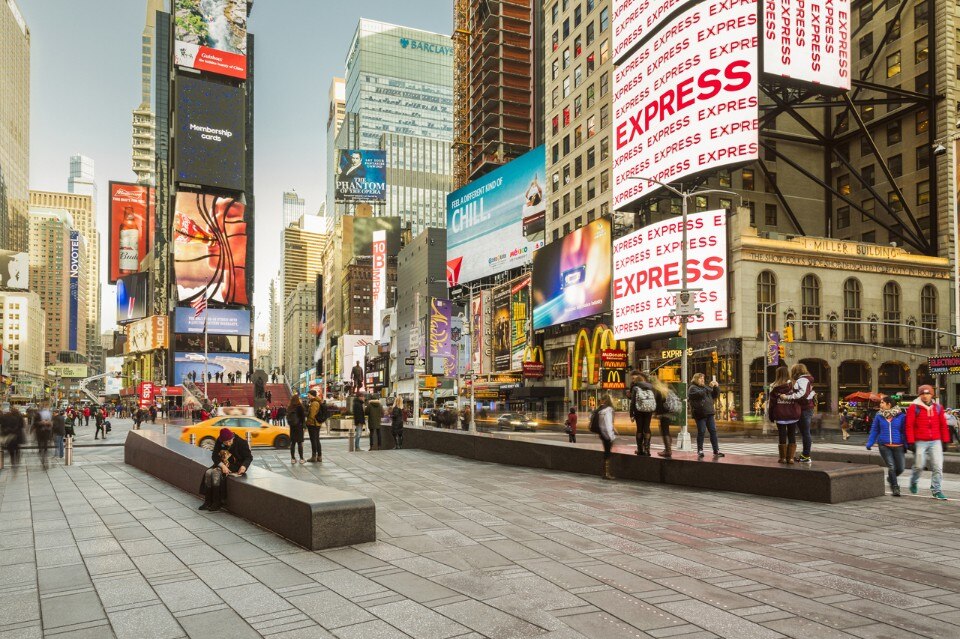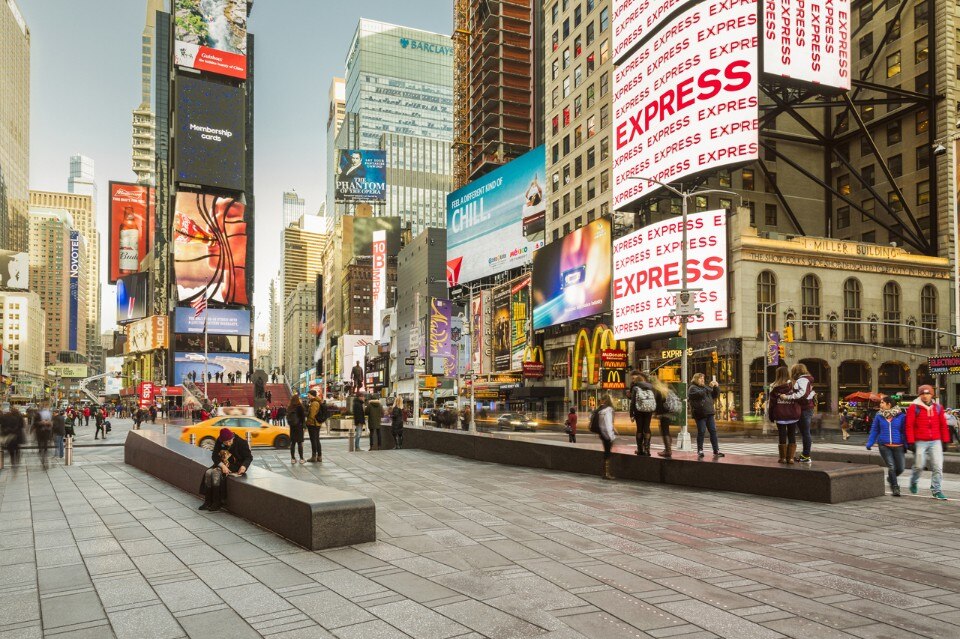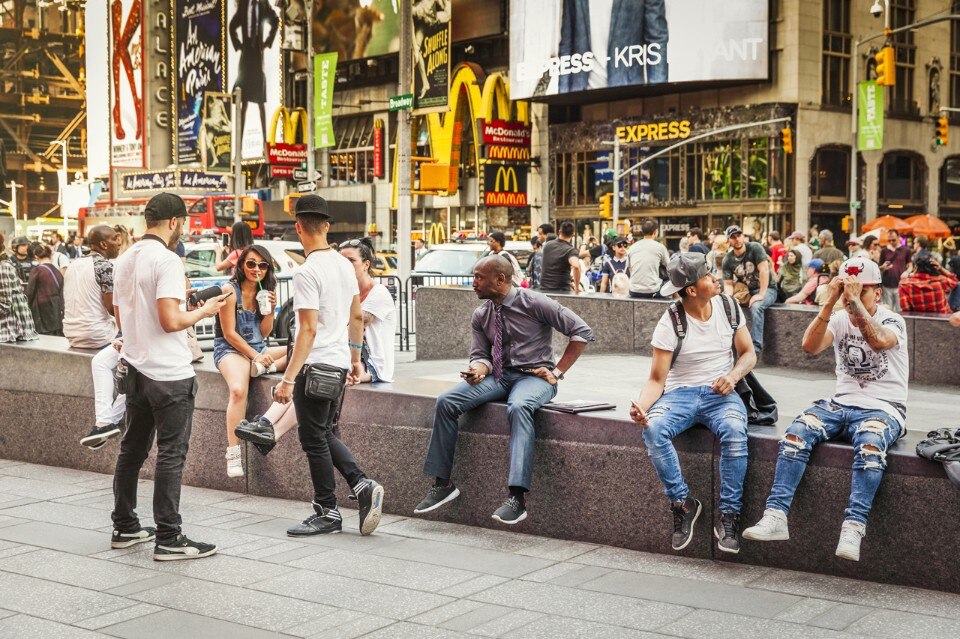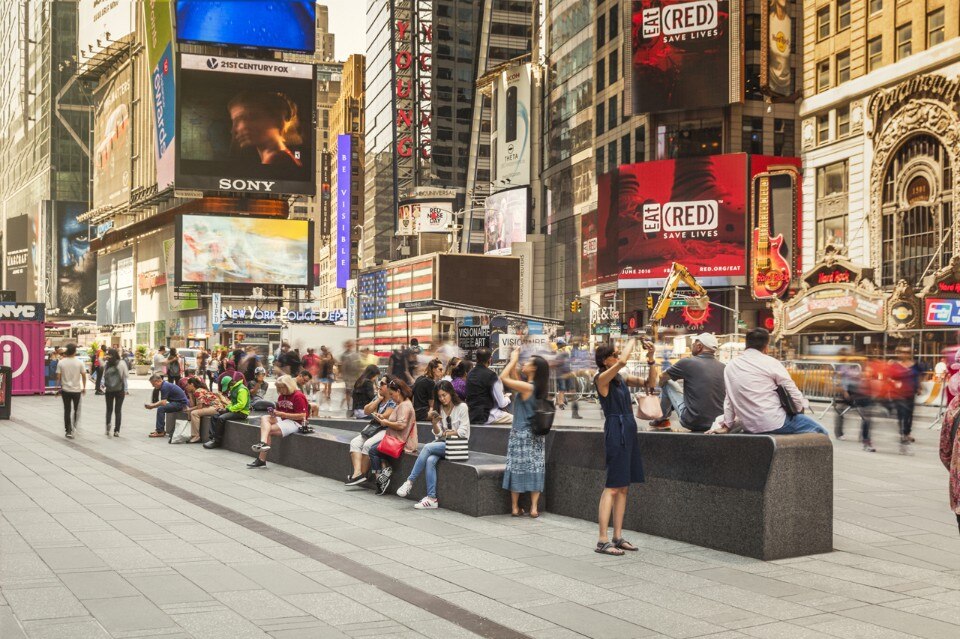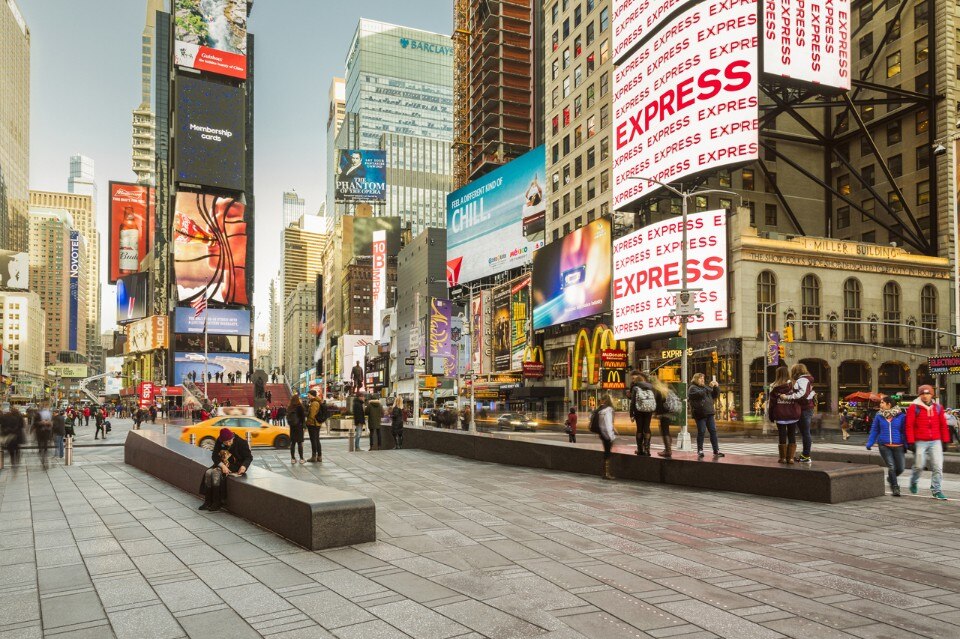 Snøhetta, Times Square, New York, 2017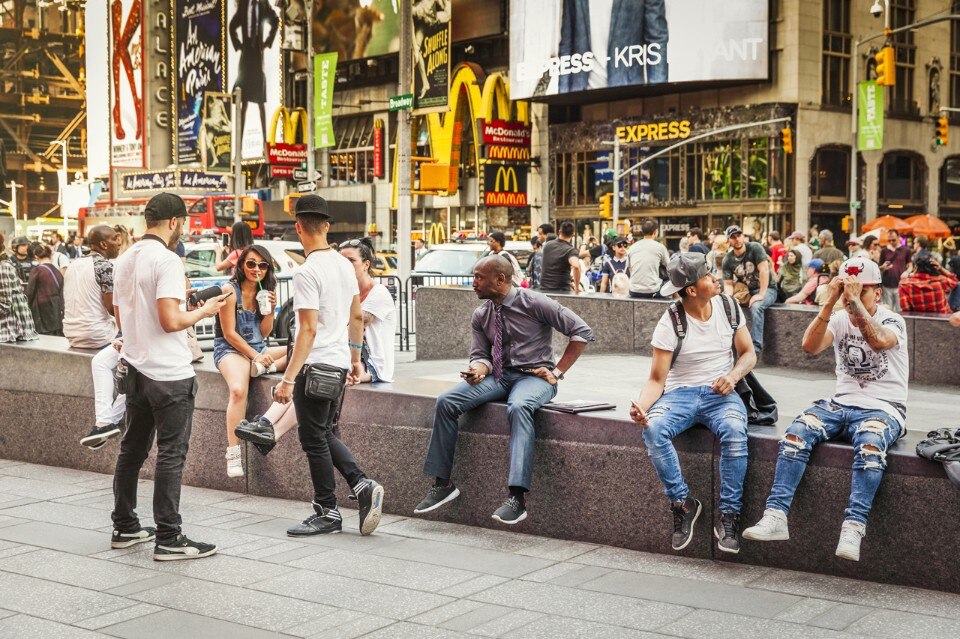 Snøhetta, Times Square, New York, 2017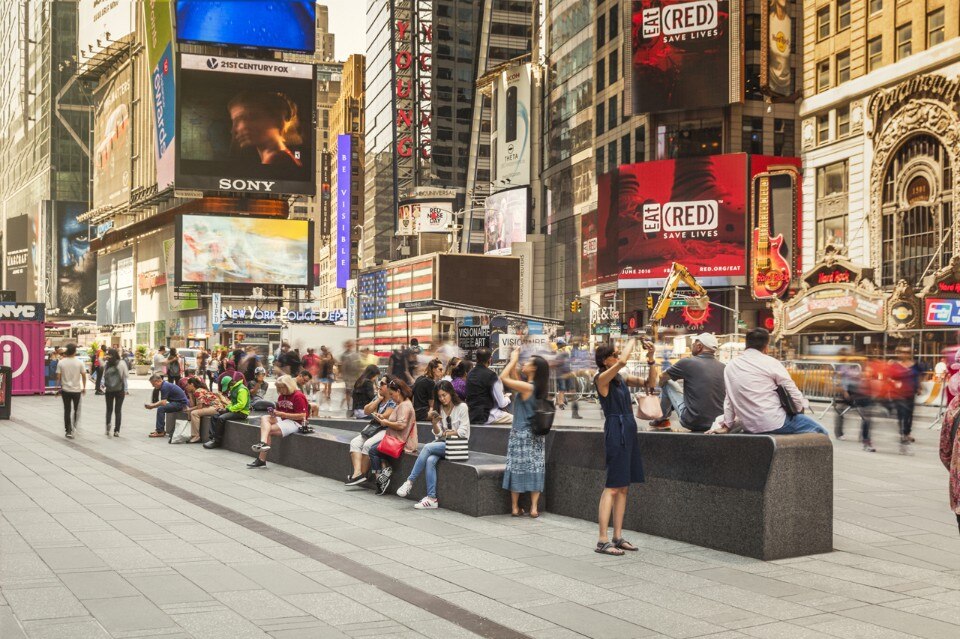 Snøhetta, Times Square, New York, 2017
Snøhetta's design for the permanent pedestrian plaza cleared out decades of old infrastructure cluttering the square while creating a unified ground plane from building front to building front. Ten 15 meters long granite benches allow pedestrians to move through the area more comfortably. The project site, known as the "Bowtie", forms the heart of the Times Square Theater District, and is bounded by Broadway and 7th Avenue between 42nd and 47th streets. Snøhetta's design creates uncluttered pedestrian zones and a cohesive surface that reinforces the Bowtie's role as an outdoor stage.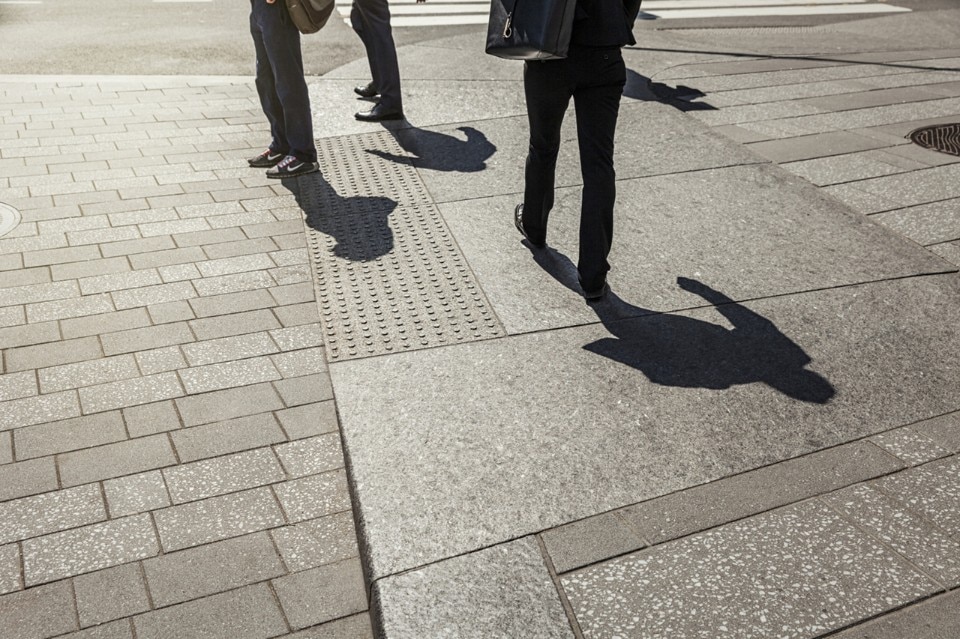 The benches manage pedestrian flow, creating interior pockets or eddies for people to stop and gather. Simultaneously, this allows for continuous thoroughfares on either side of the benches for quicker foot traffic. Rather than adding more visual distractions like signage, the design harnesses more implicit gestures such as the benches and renovated curbs brought up to street level, allowing users to feel psychologically at ease in an often-overstimulating public space.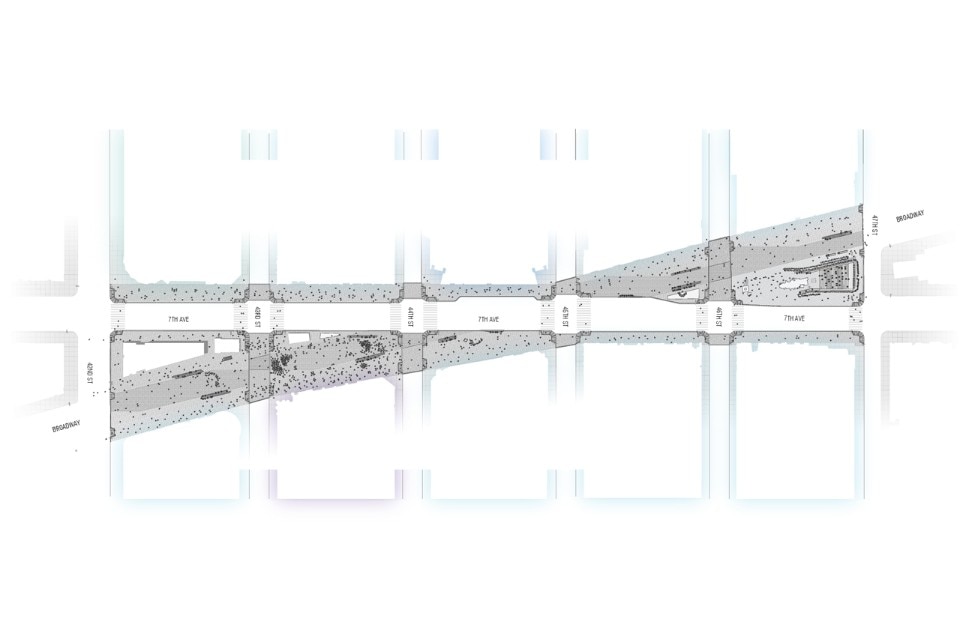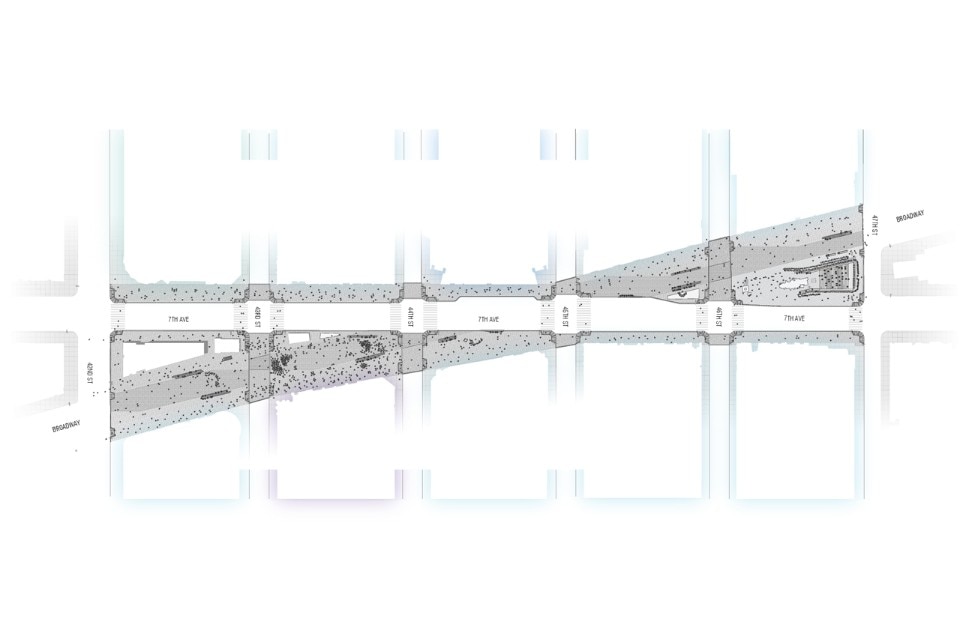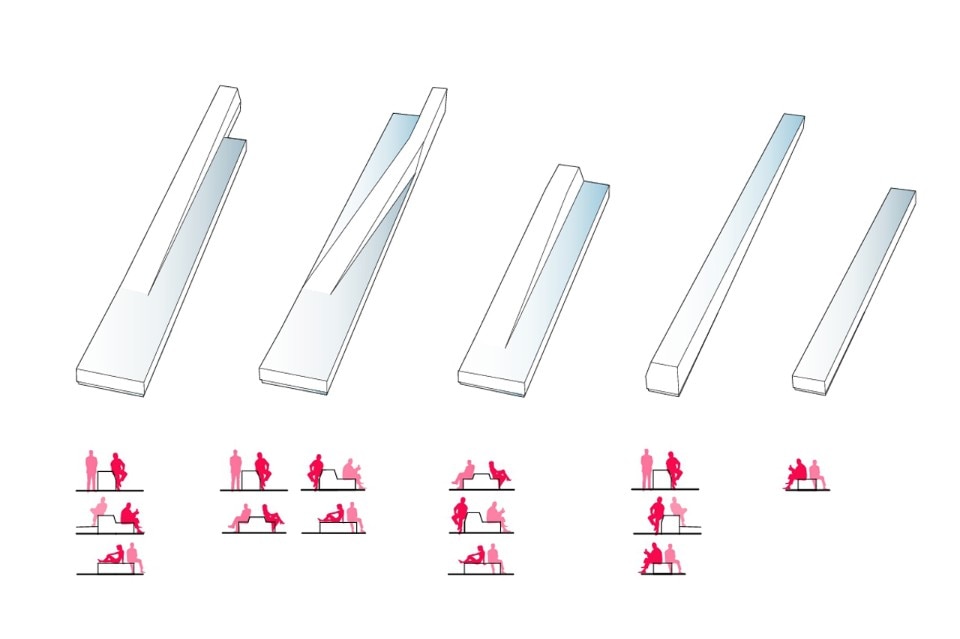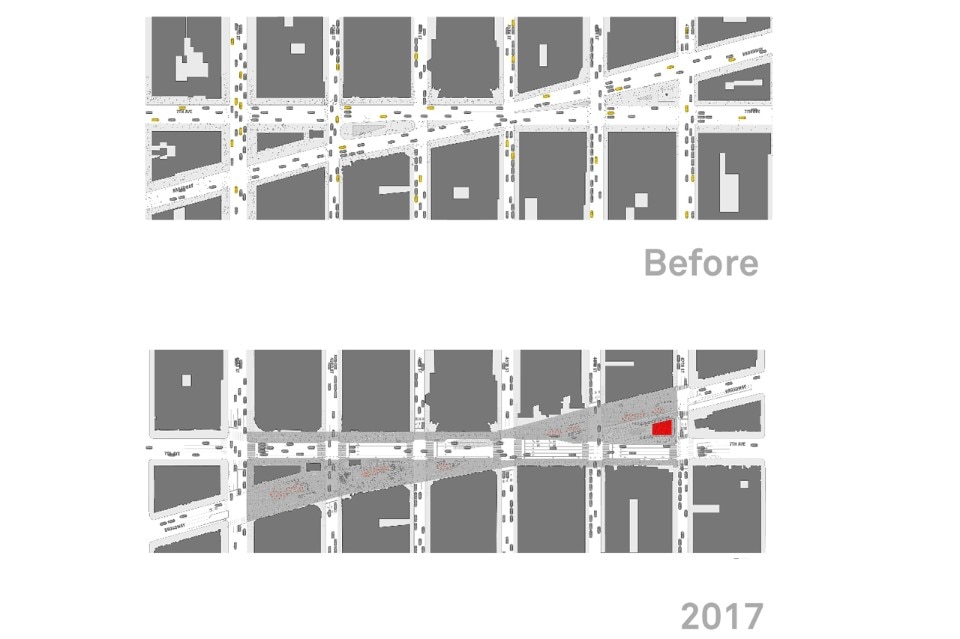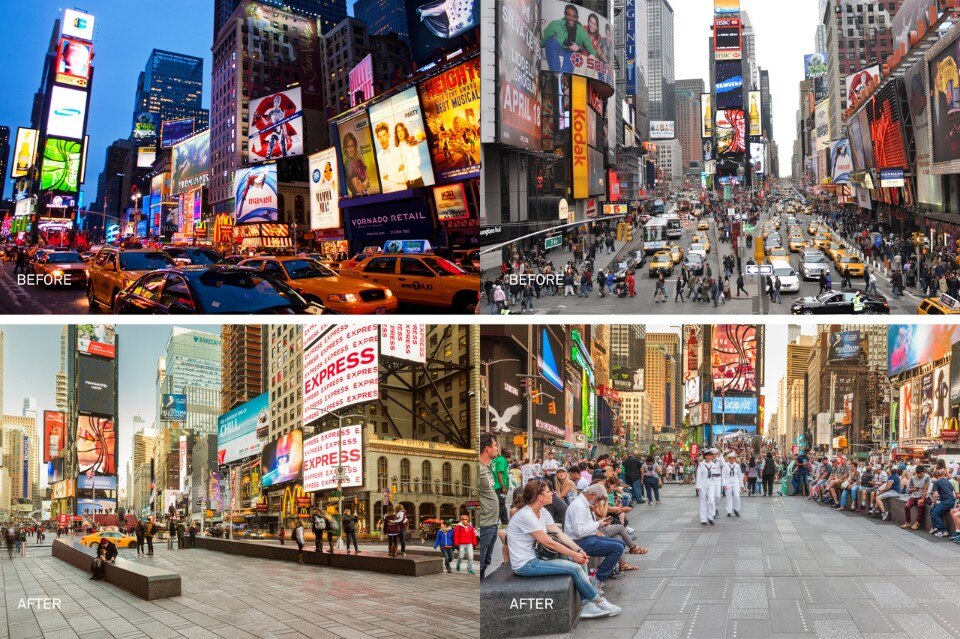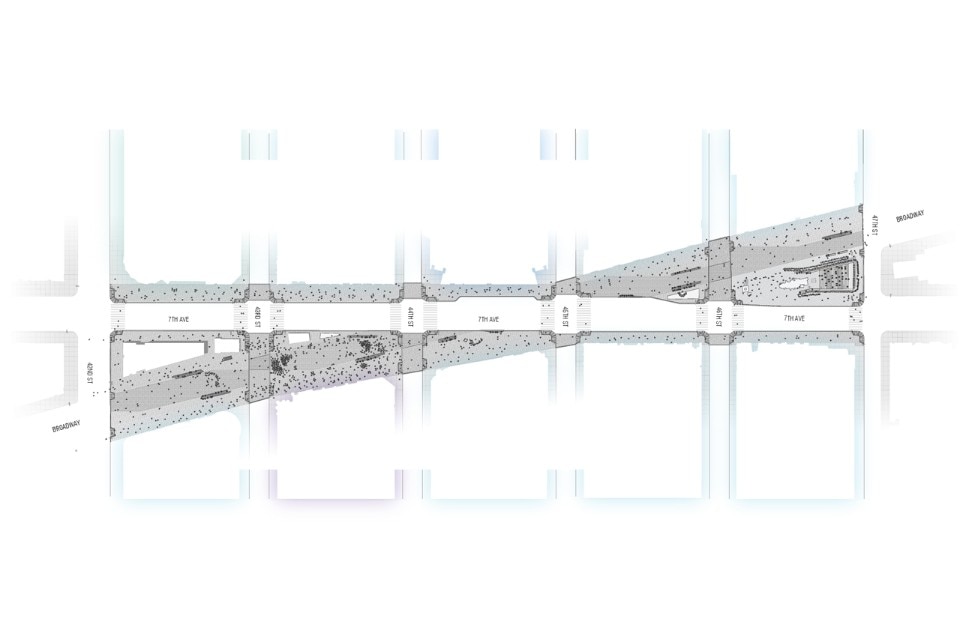 Snøhetta, Times Square, site plan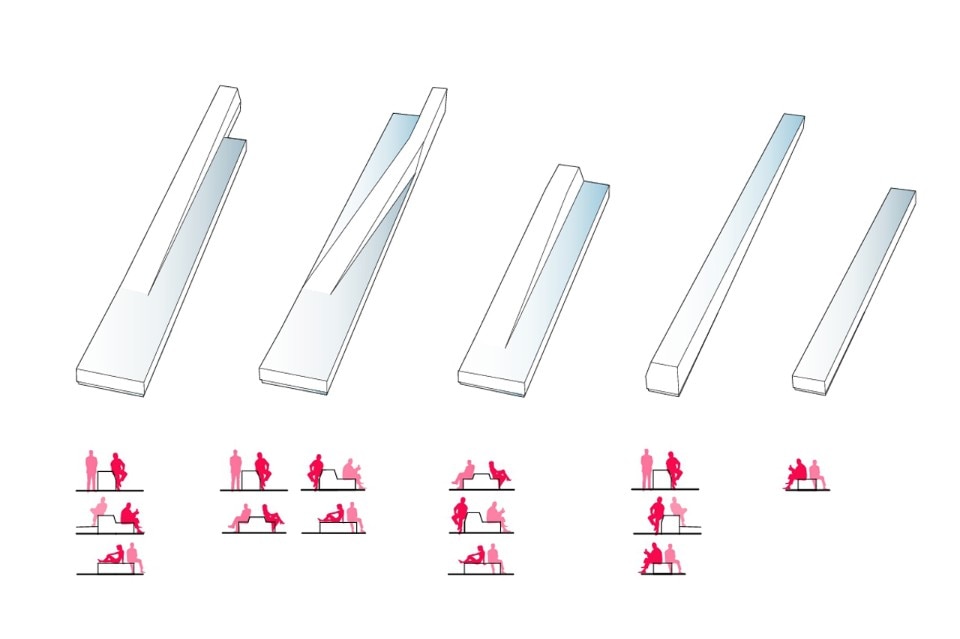 Snøhetta, Times Square, diagrams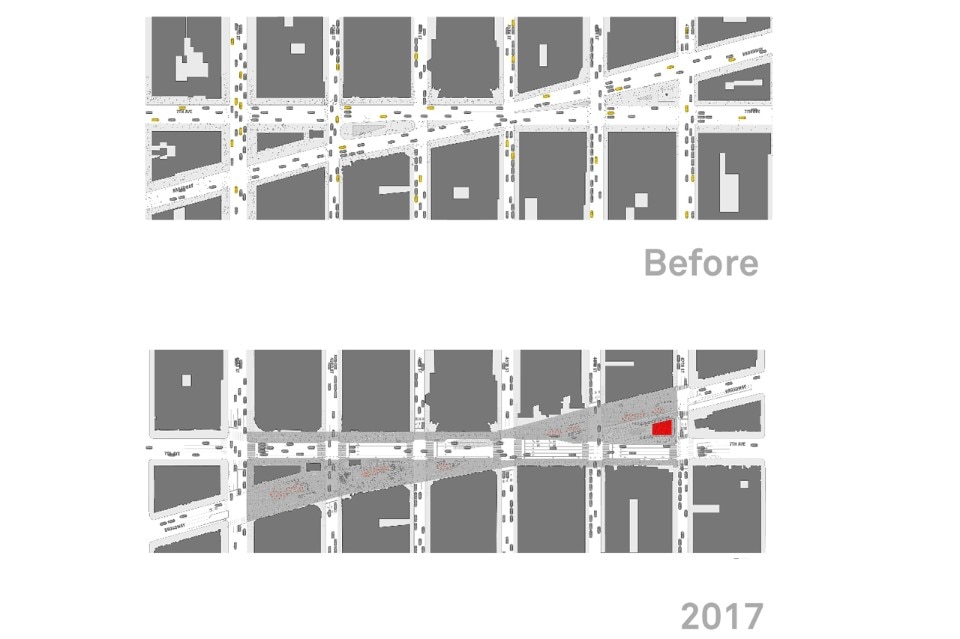 Snøhetta, Times Square, site plan, before/after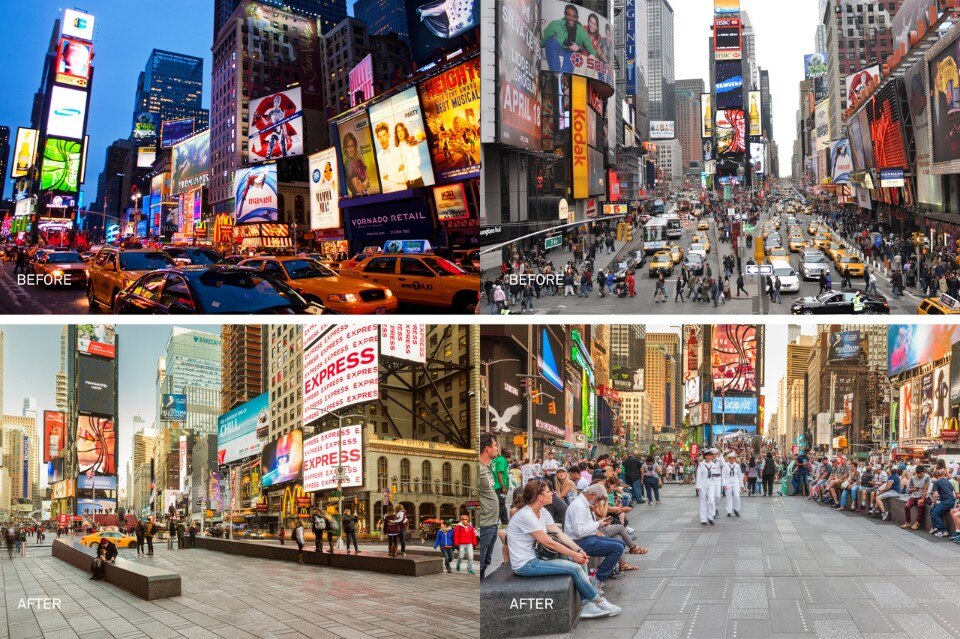 Snøhetta, Times Square, before/after

Times Square, New York
Program: public space renovation
Architects: Snøhetta
Client: NYC Department of Transportation, Department of Design and Construction, Times Square Alliance
Pedestrian area: 45,245 sqm
Cost: 55 M USD
Completion: 2017