Built to accommodate Monotype's growing team, to offer scope for future expansion, and to be adaptable enough to facilitate the collaborative culture of the company, the new office design is informed by Monotype's history at the forefront of global type design and its vision for the future of design, branding and technology.
The newly built 330sqm space is traversed with a tunnel of birch plywood that seems to have been carved through a single block of wood. Its walls, floor and ceiling are laser-etched with 1,500 of Monotype's 'M' monogram, set in 750 typefaces from the company's archive that have made their mark on the world. Thanks to the glass above the atrium, adorned with 986 glyphs from the 100 Noto scripts, sunlight is streamed down into the central area creating a mesmerising play of light and shade onto the space below.
The interior palette is a sleek neutral blend of pale timber furniture from Wellworking, soothing greys and contemporary pendant lighting. One feature wall includes shelving cut specifically to fit Monotype archive boxes. To maximise the possibilities for collaborative working and team expansion, the space is designed to be as versatile and adaptable as possible.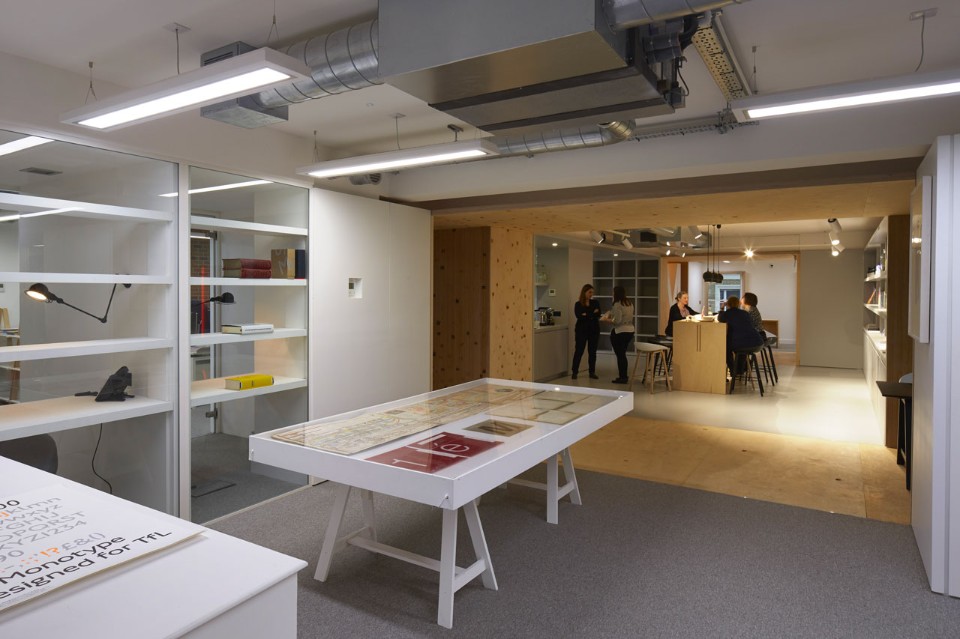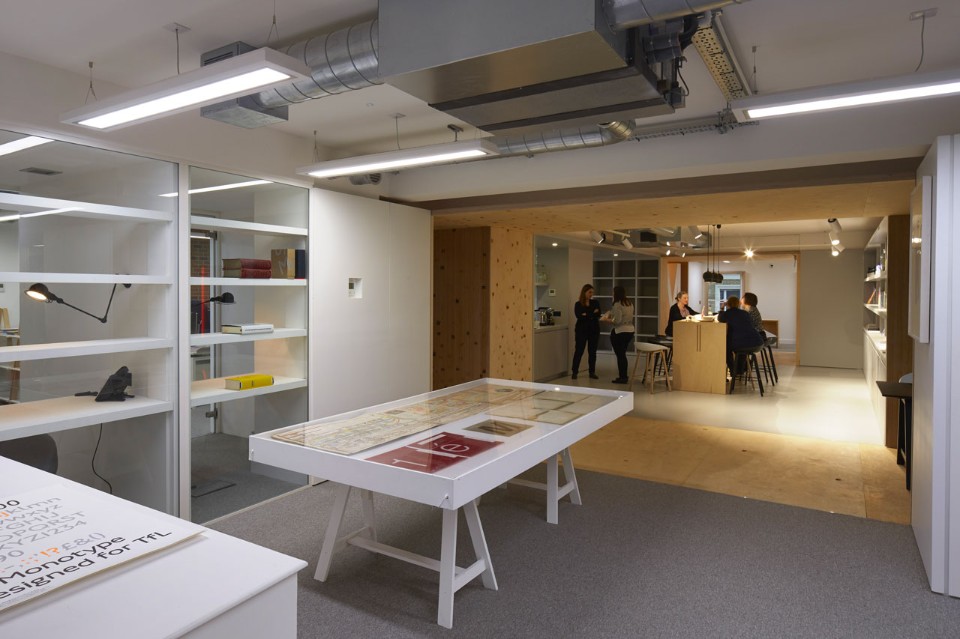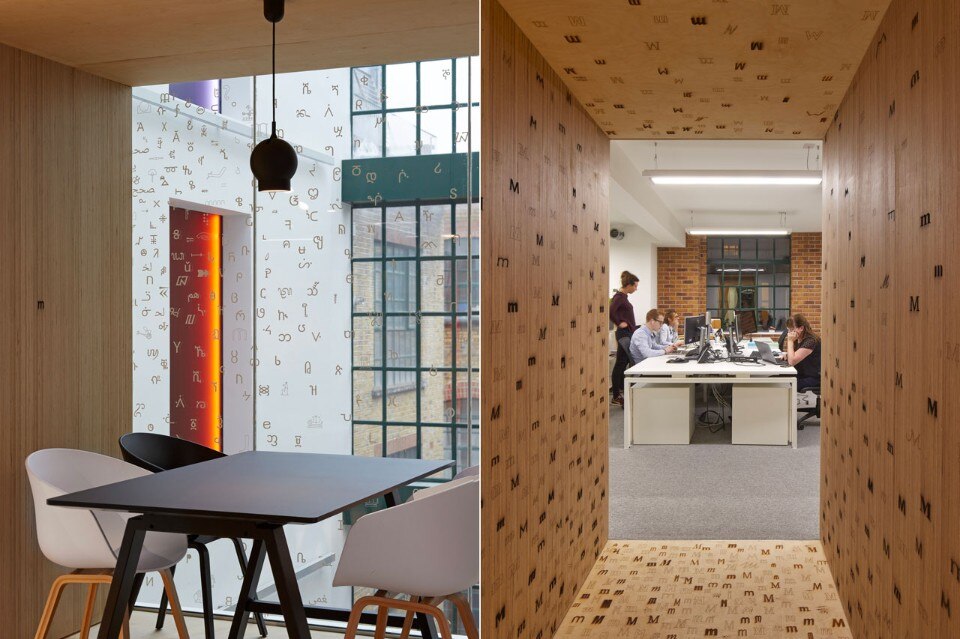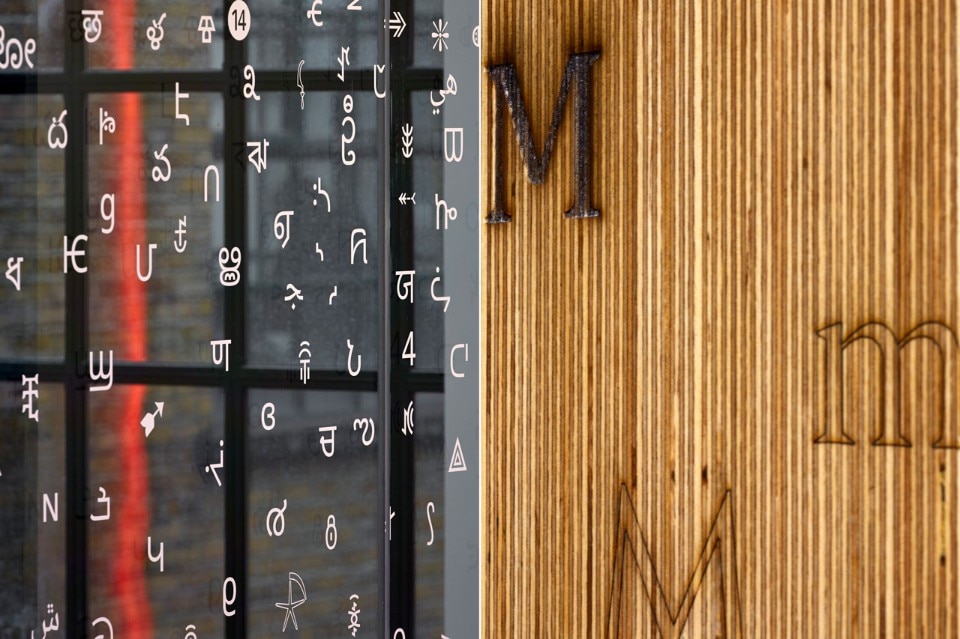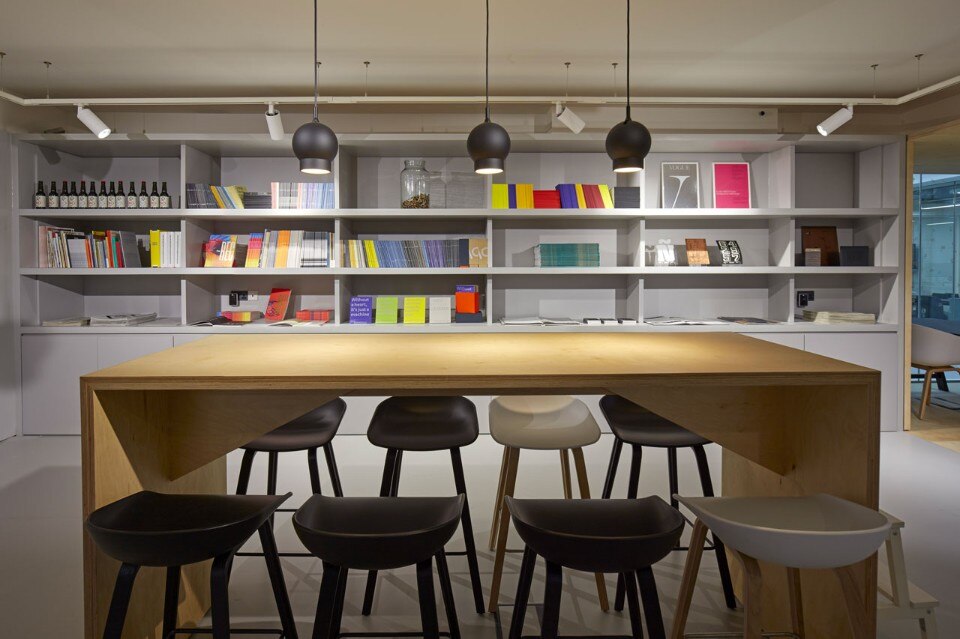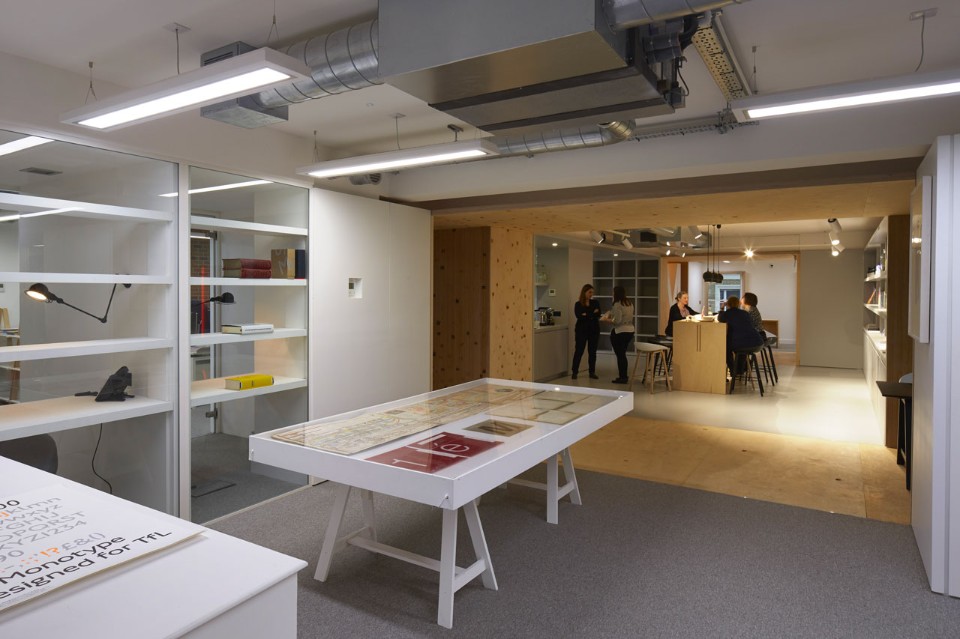 Ben Adams Architects, Monotype office, London, 2016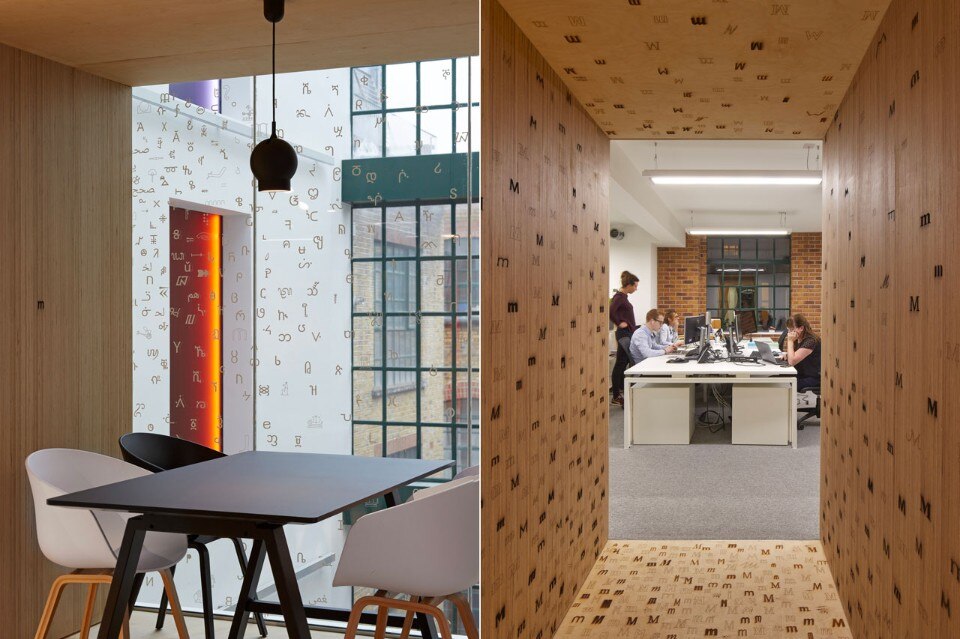 Ben Adams Architects, Monotype office, London, 2016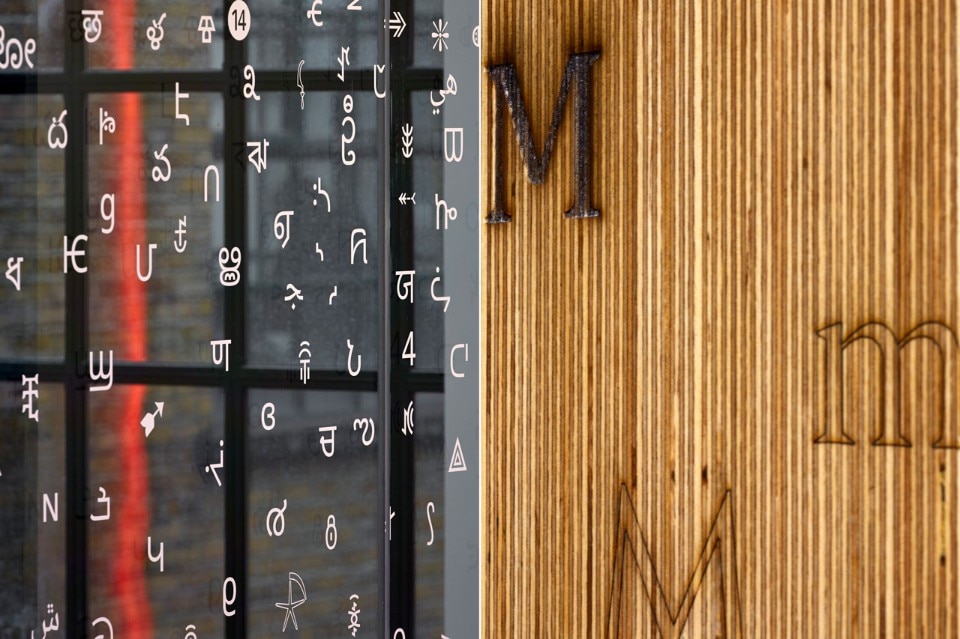 Ben Adams Architects, Monotype office, London, 2016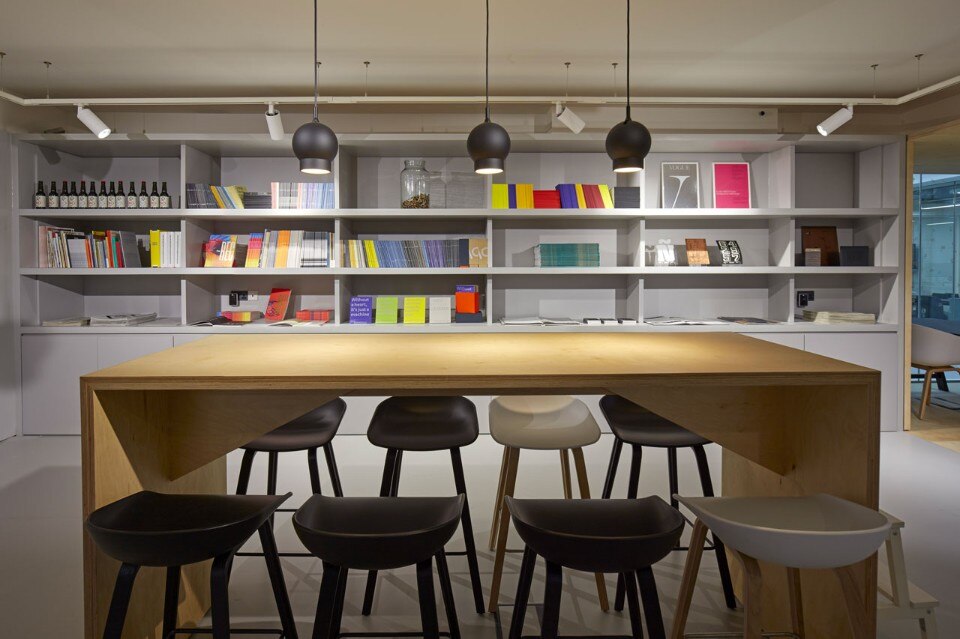 Ben Adams Architects, Monotype office, London, 2016