Russian-born and Berlin-based designer Anastasiya Koshcheeva is turning a decade old Siberian handcraft from her hometown into contemporary design.

Koshcheeva configures From Siberia, a collection made of natural birchbark. The series invigorates the craft and recovers traditional manufacturing techniques of birchbark, which are currently getting forgotten.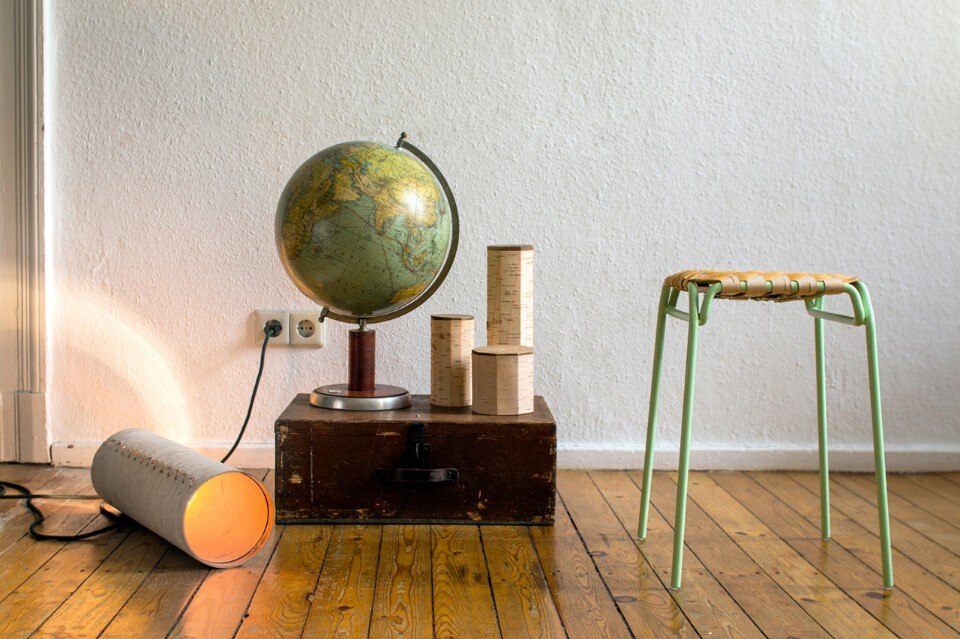 From Siberia develops further the idea of Koshcheevas first material research project about birchbark debuted last year at Salone Satellite Moscow with the Sibirjak lounge chair. Each of the three collection's product represents some unique and outstanding qualities of birchbark.
Tuesa Container are perfect for storage of food, spices or tea. Thanks to the antibacterial and isolating qualities of birchbark, Tuesa can keep contents fresh 2 or even 3 times longer than the conventional materials as glas or plastics. The vessels are very easy to handle: the are light, robust and have a soft and non-slip surface, even if they get wet.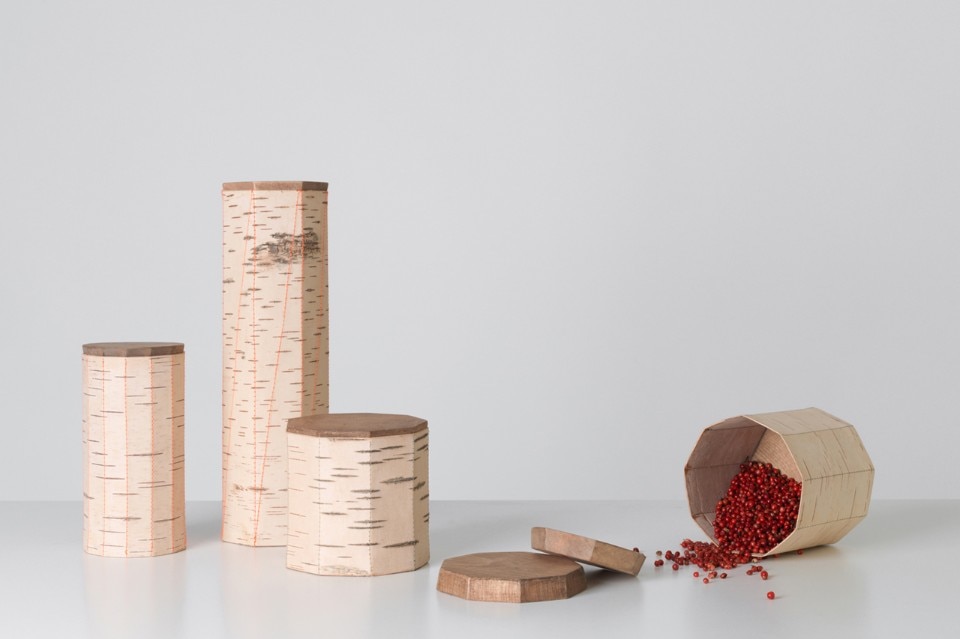 Taburet Stool's three-dimensional meshwork made of birchbark stripes is sewed and fixed together on a steel frame. The stable and springy seat builds an optical illusion, cushioning the stool in a decorative and comfortable way. The bark is soft, but also stiff enough to avoid sagging of the meshwork.

The concept of Svetoch Lamp is based on a traditional glue-less craft method of joining birchbark parts together. Svetoch produces a very soft and diffused light, making every room homely and celebrating the material.

Anastasiya Koshcheeva combines high-contrast colours and textures with natural birchbark. She developed a special method of surface treatment, which makes a use of the representative for her work light birchbark inside possible. She creates present-day and functional objects with character that have a story and tell it through the design. All the products of the series are manufactured by Siberian craftsmen, using traditional knowledge.