The Archie Rose is the first distillery in Sydney since 1853.

Acme & Co was commissioned for a project of adaptive reuse, taking an unremarkable steel shed and creating a compelling new establishment where artisanal making occupies center stage.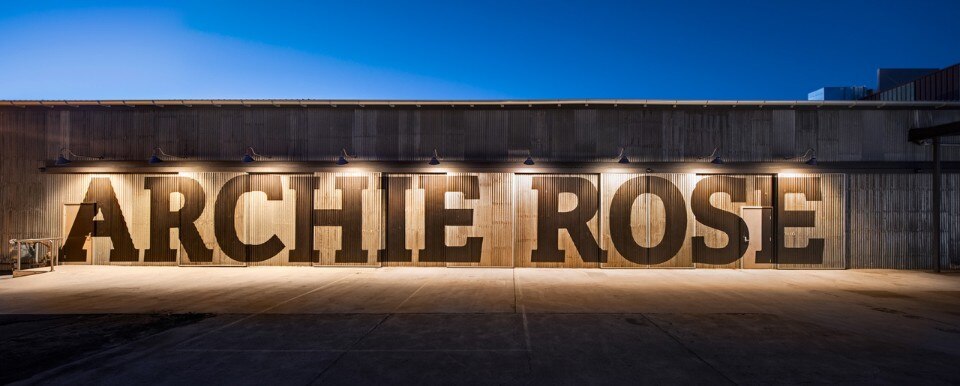 The Distillery facade comprises of a series of sliding doors that animates the supersized branding applied to the corrugated wall cladding, a nod to traditional Scottish distilleries. 
This active facade is peeled back to reveal the manufacturing process and bar space. A public thoroughfare linking two sites forms a captivating interstitial space where pedestrians can view the internal workings of the industrial shed.
Veiled by framed expanded metal mesh, the distilling zone is punctuated by gleaming copper and stainless steel equipment and the bar by precision-stacked oak aging barrels. A mezzanine overlooking the bar/distillery creates a viewing platform extending the tasting and education activities.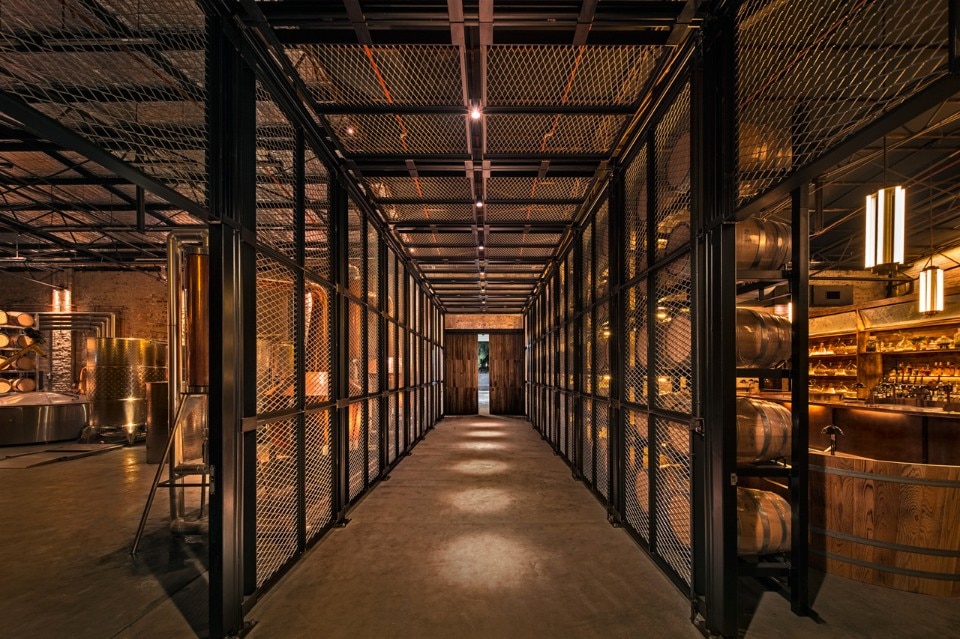 Sustainable outcomes are achieved through material and spatial strategies. Existing structural elements and materials were reused and adapted, complementing robust new materials that will accrue attractive patinas. Programmatic flexibility and longevity is dexterously achieved through succinct planning.
By adopting a material language referencing the beauty of the distillation process/equipment, the design imbues tactility, warmth and accessibility, enhancing its formal and conceptual simplicity. All elements of the project are custom made, from the over scaled charred oak bar joinery, booth seating, hand-formed copper bar and bespoke lighting.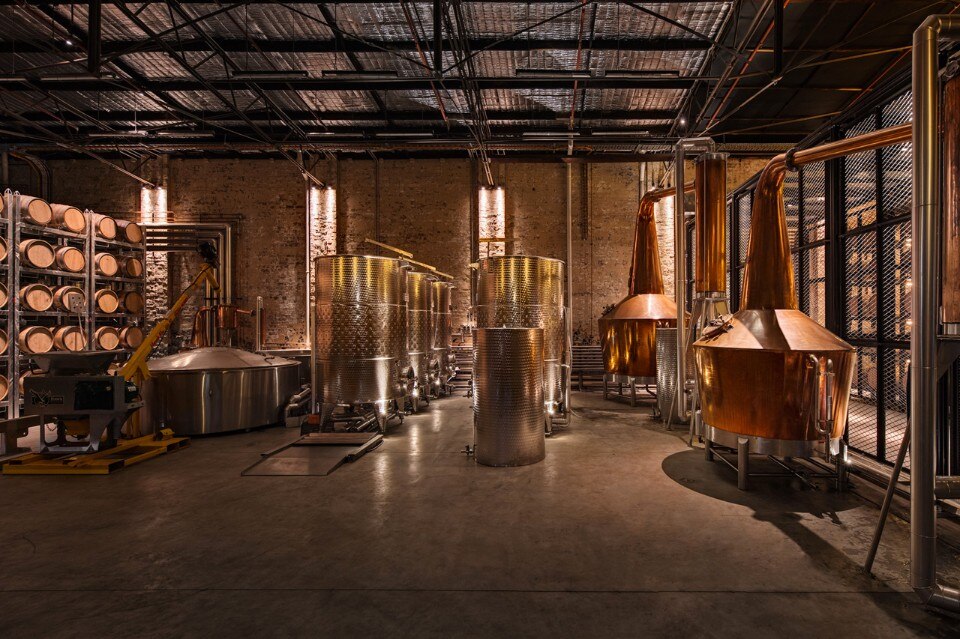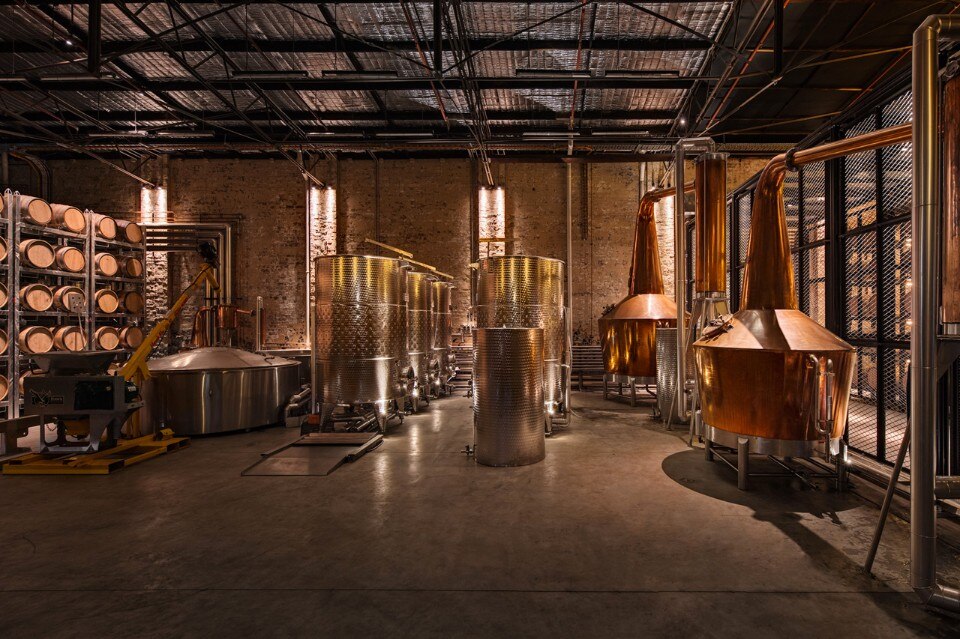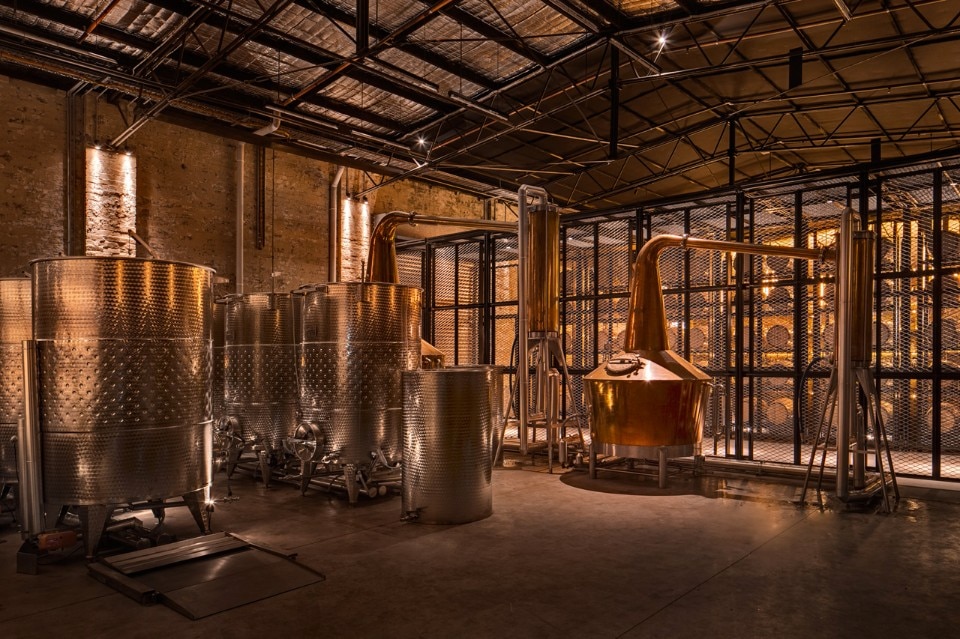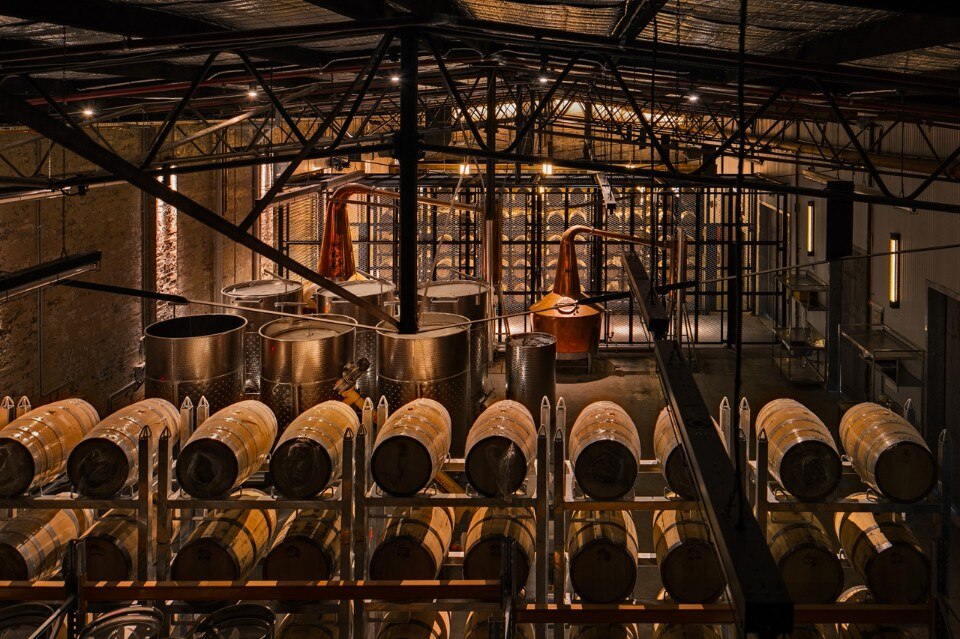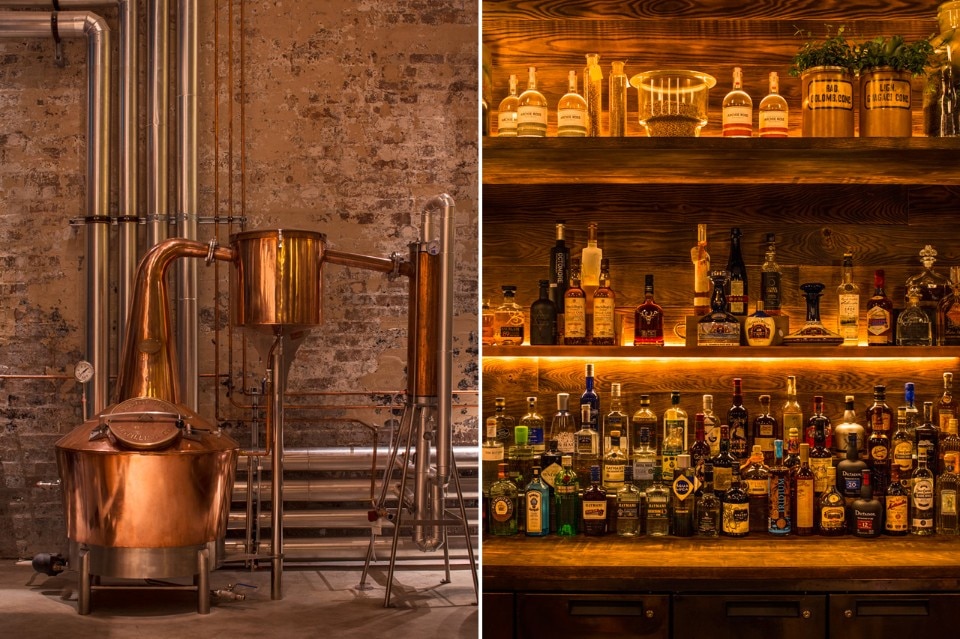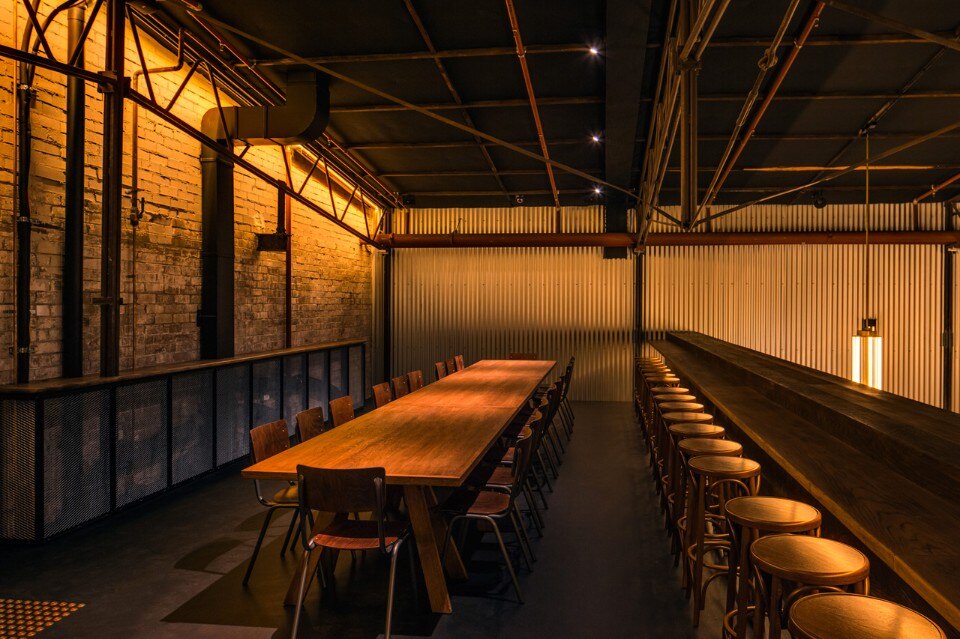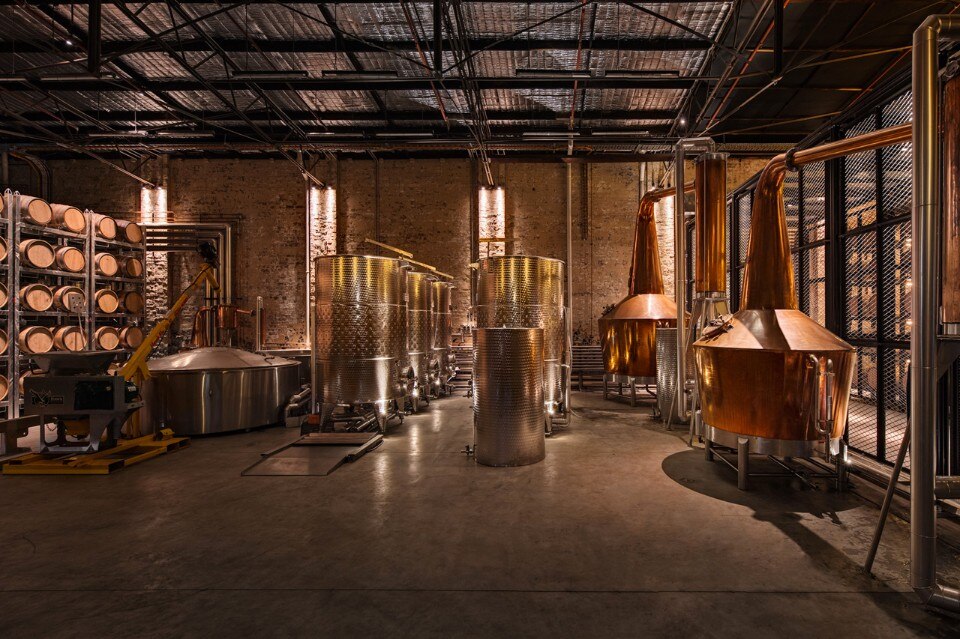 Acme & Co, Archie Rose Distilling Co., Sydney, Australia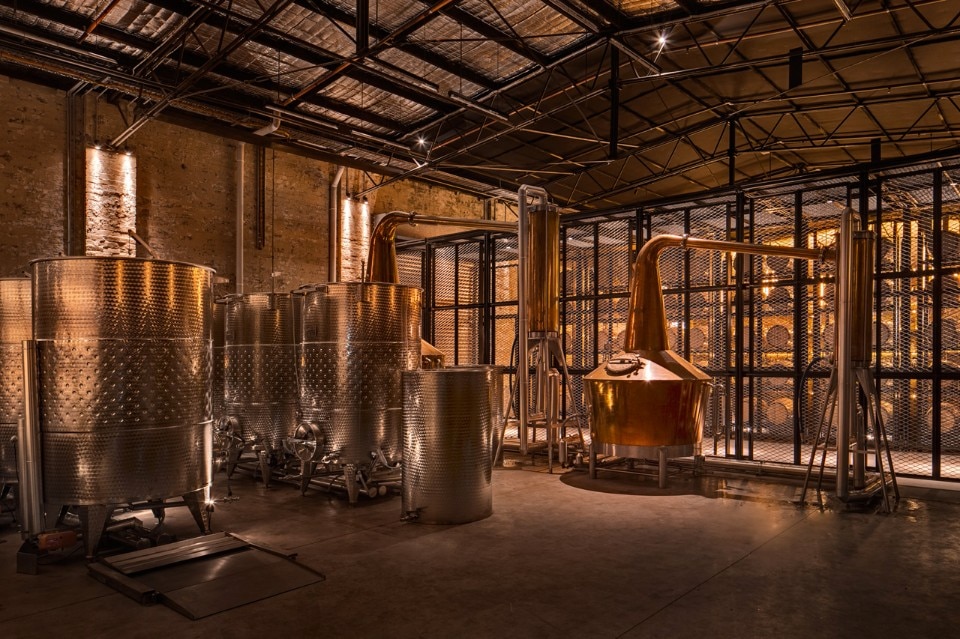 Acme & Co, Archie Rose Distilling Co., Sydney, Australia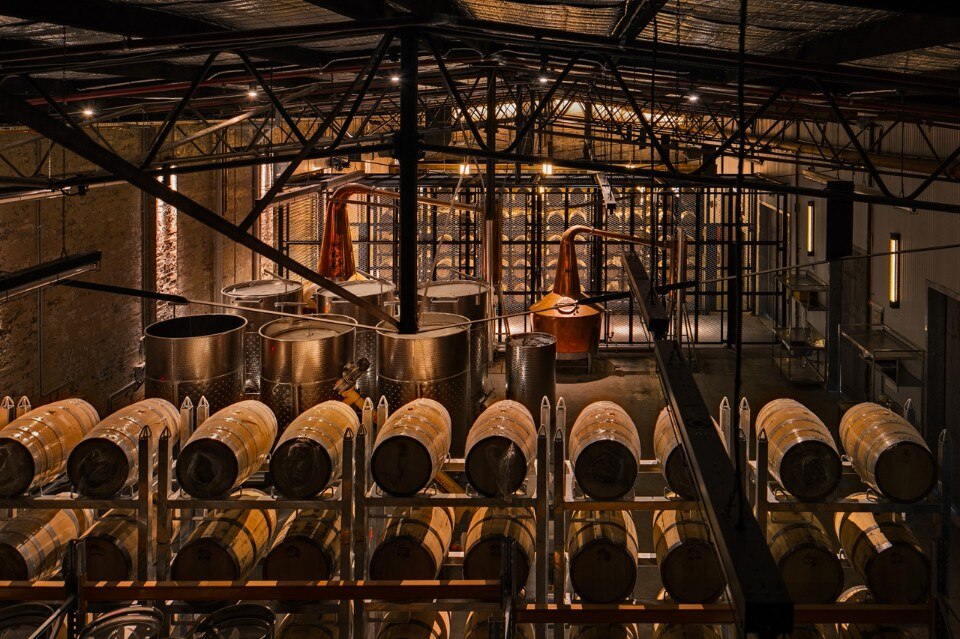 Acme & Co, Archie Rose Distilling Co., Sydney, Australia
Acme & Co, Archie Rose Distilling Co., Sydney, Australia
Acme & Co, Archie Rose Distilling Co., Sydney, Australia
Acme & Co, Archie Rose Distilling Co., Sydney, Australia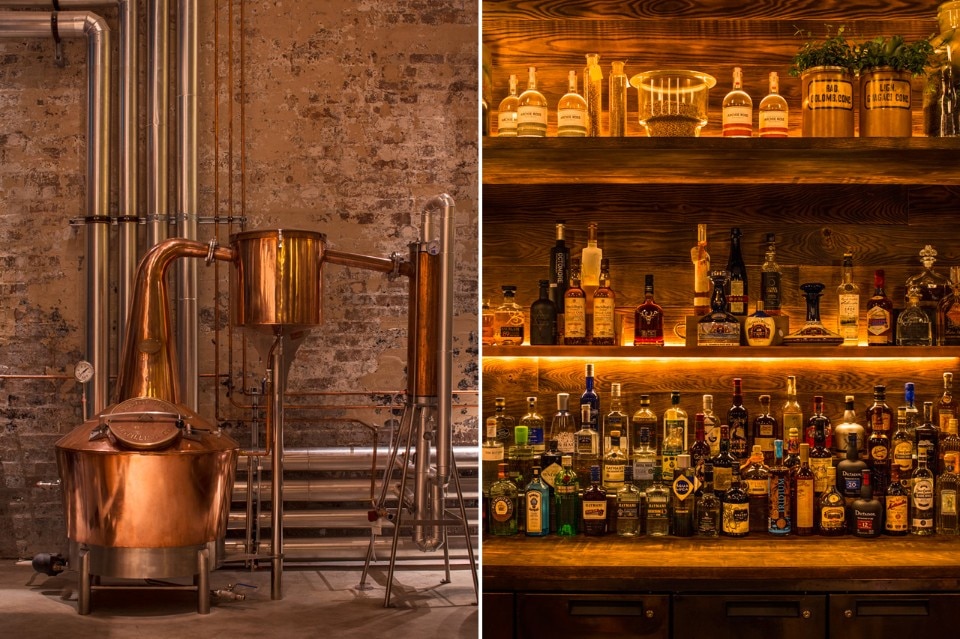 Acme & Co, Archie Rosie Distilling Co., Sydney, Australia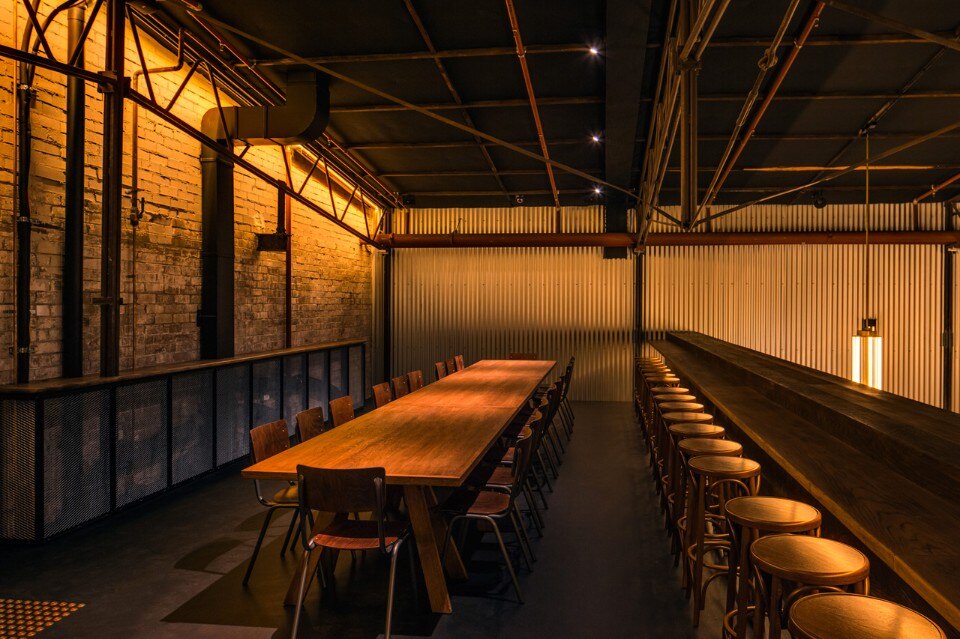 Acme & Co, Archie Rosie Distilling Co., Sydney, Australia
Acme & Co, Archie Rosie Distilling Co., Sydney, Australia
Acme & Co, Archie Rosie Distilling Co., Sydney, Australia

Archie Rose Distilling Co., Sydney, Australia
Program: bar
Architects: Acme & Co
Completion: 2015