"Sidewalk Salon: 1001 Street Chairs of Cairo is a portrait of the capital of Egypt as seen through the lens of the thousands of curious chairs that dot the sidewalks of Cairo.
With a documentary photographic approach, the project seeks to present the creative practices of design that occur on the sidewalks along with the unplanned interventions in the public space that give Cairo its distinctive character.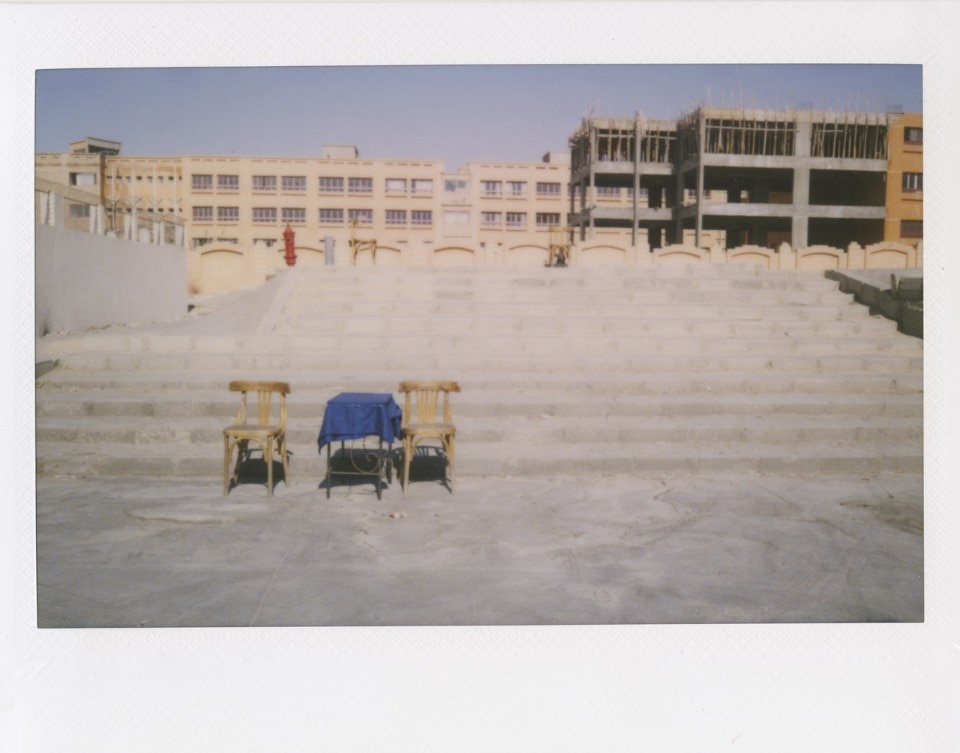 Cairo, the capital of Egypt, and the main city of Africa and the Middle East, has generated a lot of attention since the 2011 uprising. Our take on Cairo departs from the overtly political approach that has prevailed since then in the media and in a wide range of publications, and proposes an intimate perspective of the city exploring its material culture, presenting an emblematic object of its streets and giving voice to its users. The result is nevertheless a critical inquiry into the unequal socio-economic, gender and power dynamics at play in the public spaces of the city.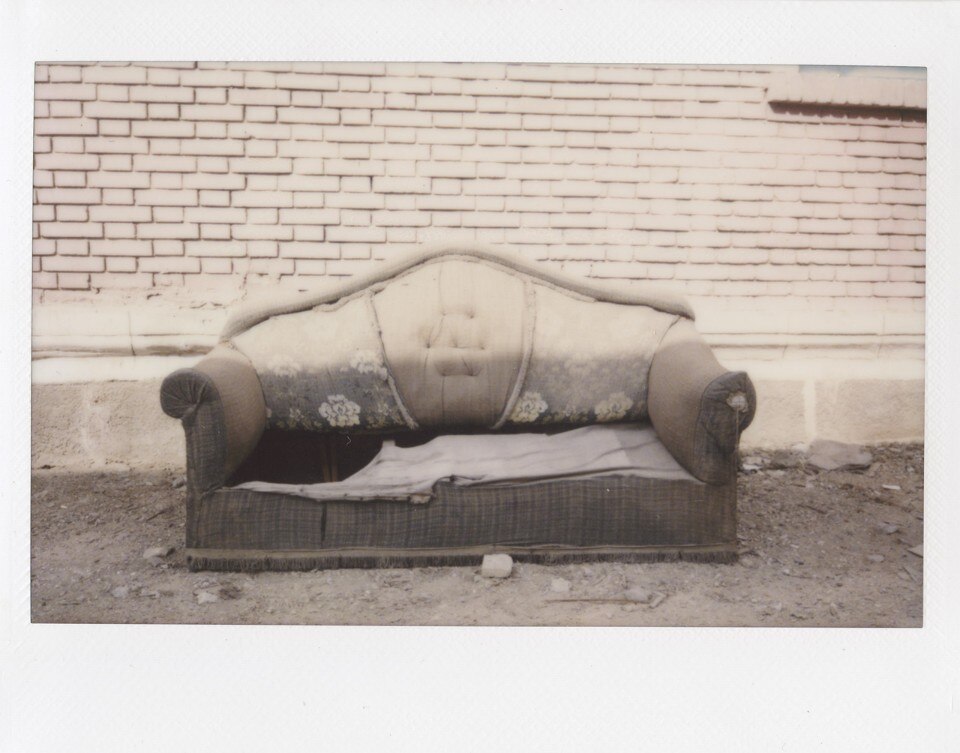 Over the past 3 years we've collected more than a 1000 Polaroid images of the street chairs of Cairo as well as interviews with their owners. We've commissioned fiction and poetry inspired by street chairs to award winning writers from the city. In the past few months we've gone through a rigorous process of selecting and arranging those images in a book format. We have been working with the Dutch graphic designer Sandra Kassenaar to create the visual identity of our book." This is how the authors, Manar Moursi and David Puig describe their project. They have been supported in their research by the British Embassy in Cairo, the Embassy of the Netherlands in Egypt and the Arab Funds for Art and Culture.

The book project is now undergoing a crowd funding campaign on Indiegogo, and the authors hope to achieve the goal and print the book by May 2015.

Manar Moursi and David Puig, Sidewalk Salon: 1001 Street Chairs of Cairo
Manar Moursi and David Puig, Sidewalk Salon: 1001 Street Chairs of Cairo
Manar Moursi and David Puig, Sidewalk Salon: 1001 Street Chairs of Cairo
Manar Moursi and David Puig, Sidewalk Salon: 1001 Street Chairs of Cairo
Manar Moursi and David Puig, Sidewalk Salon: 1001 Street Chairs of Cairo
Manar Moursi and David Puig, Sidewalk Salon: 1001 Street Chairs of Cairo
Manar Moursi and David Puig, Sidewalk Salon: 1001 Street Chairs of Cairo
Manar Moursi and David Puig, Sidewalk Salon: 1001 Street Chairs of Cairo
Manar Moursi and David Puig, Sidewalk Salon: 1001 Street Chairs of Cairo
Manar Moursi and David Puig, Sidewalk Salon: 1001 Street Chairs of Cairo