This Victorian two storey house was dark and damp with a poorly constructed conservatory as the main source of light and link to the garden.
The redesign of the ground floor knocked the ground floor walls in the return to open out the kitchen into a new extended kitchen/dining space. The layout maximises the South West orientation and allows both internal window seat and external covered areas to relate to the garden.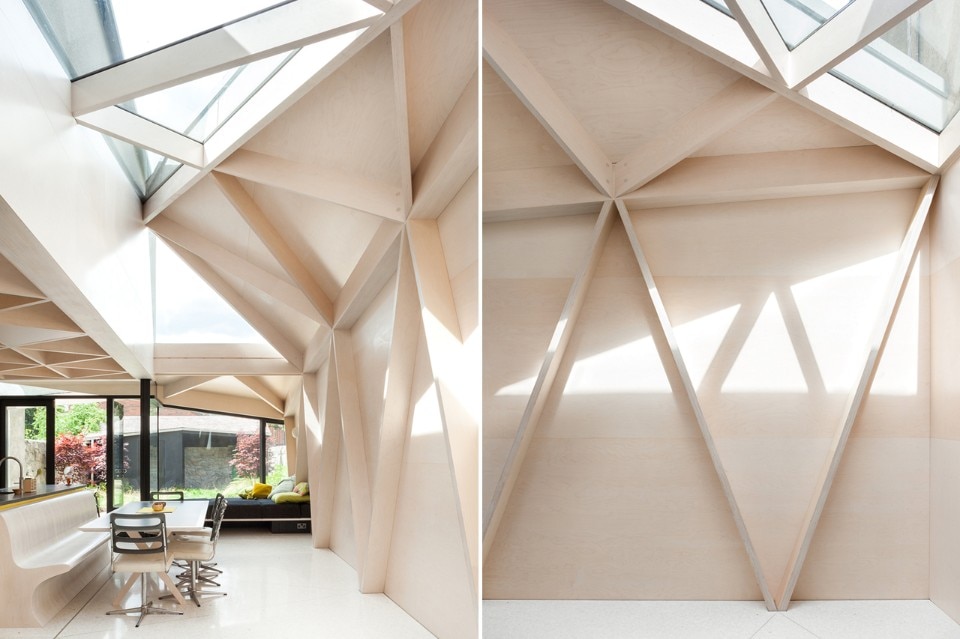 The form of the new build plywood structure is a series of interconnecting triangular plains. These plains are positioned to allow light deep into the plan as the sun moves across the house during the day. The plains are supported on a prefabricated plywood lattice structure supported off a glulam beam.
Plywood is used in three very different structural solutions within this project for its aesthetic, structural and economic properties. The structure was prefabricated off site where possible reducing time on site and increasing accuracy and quality of the build.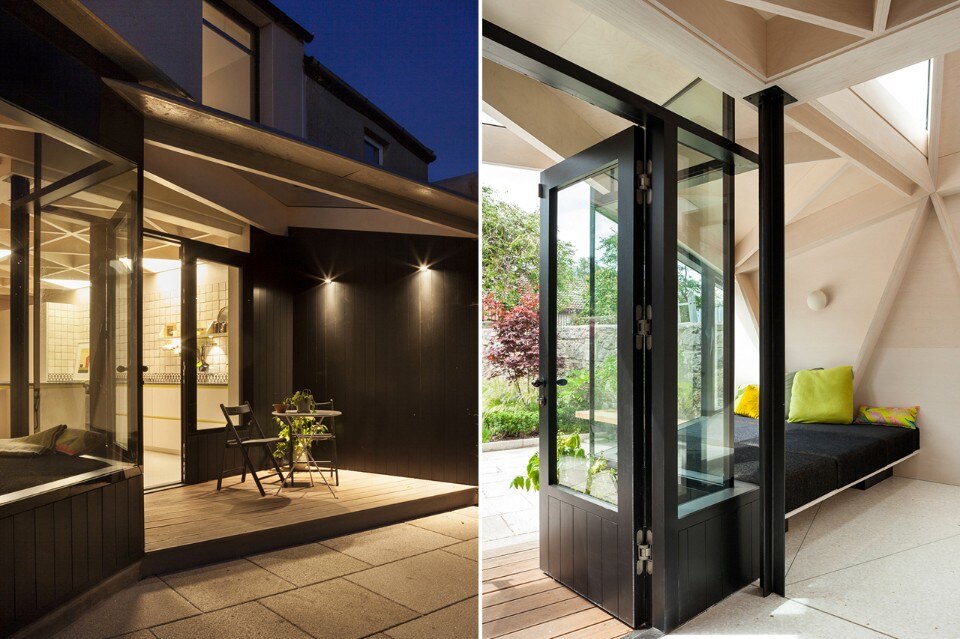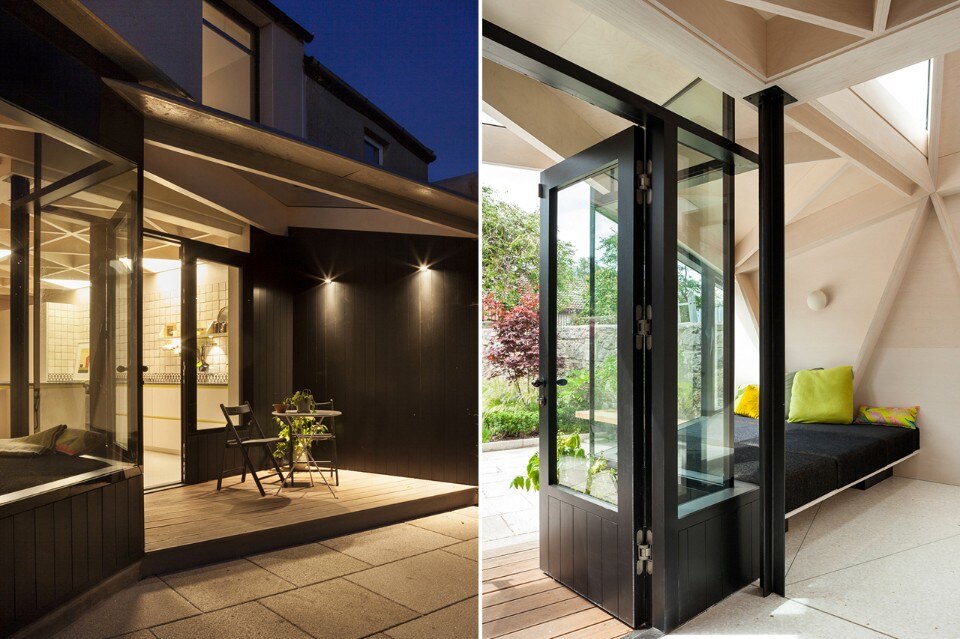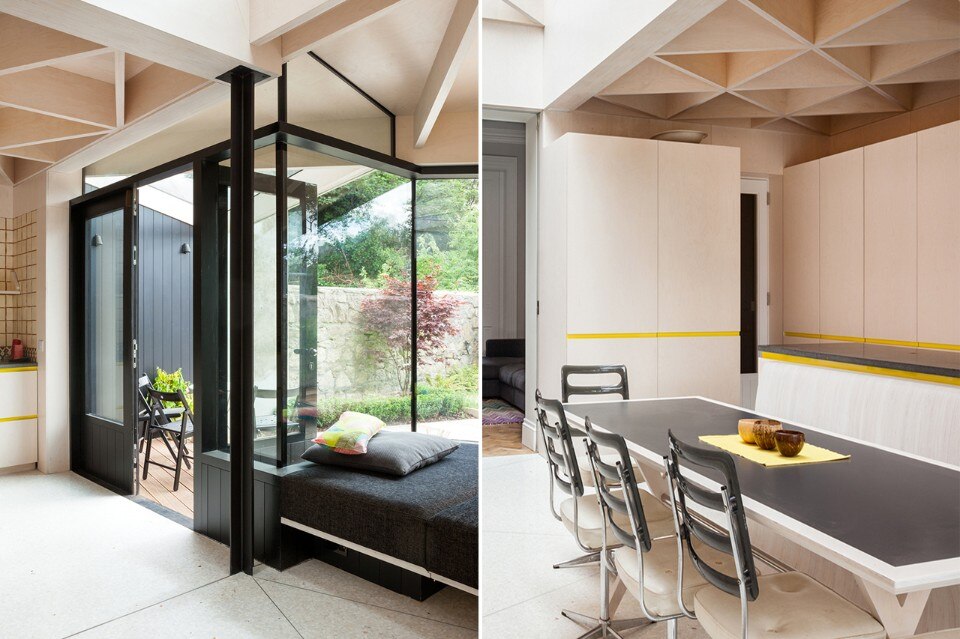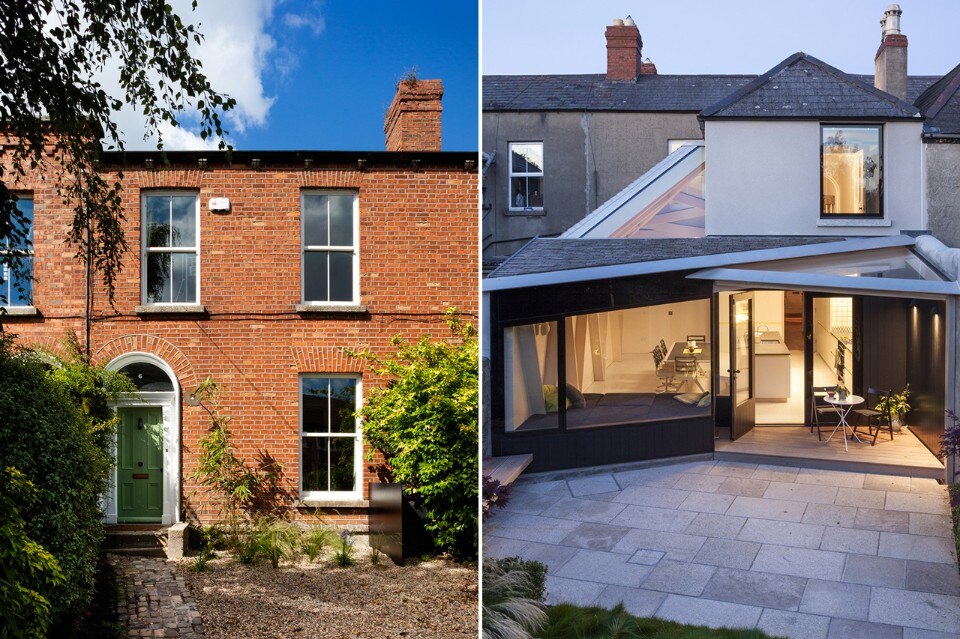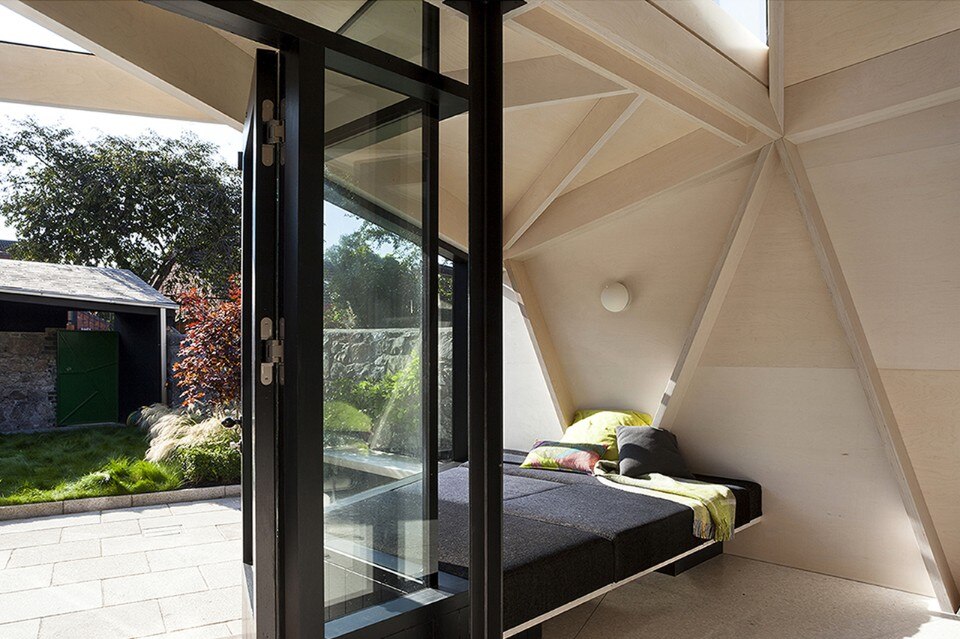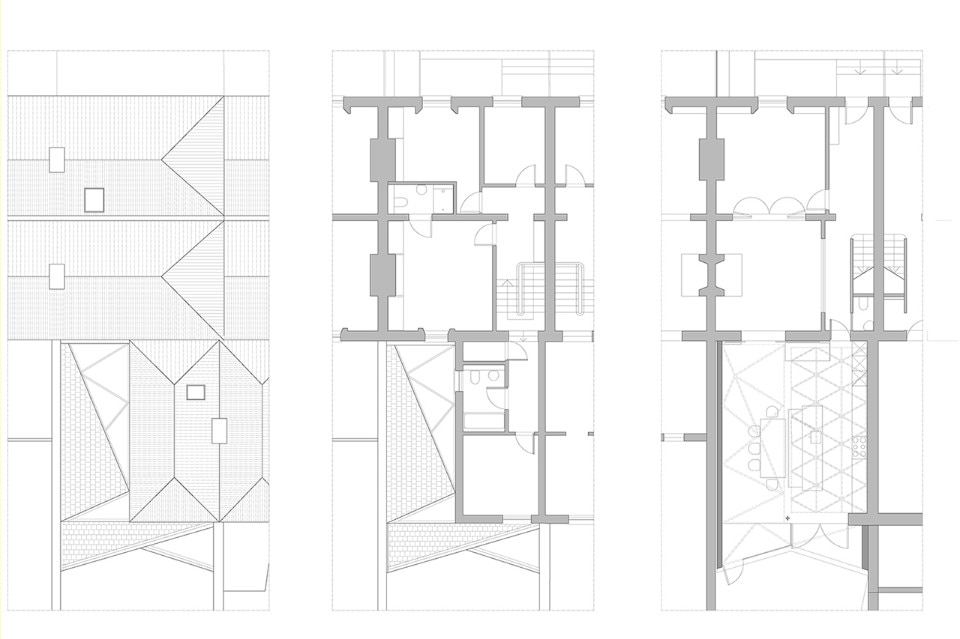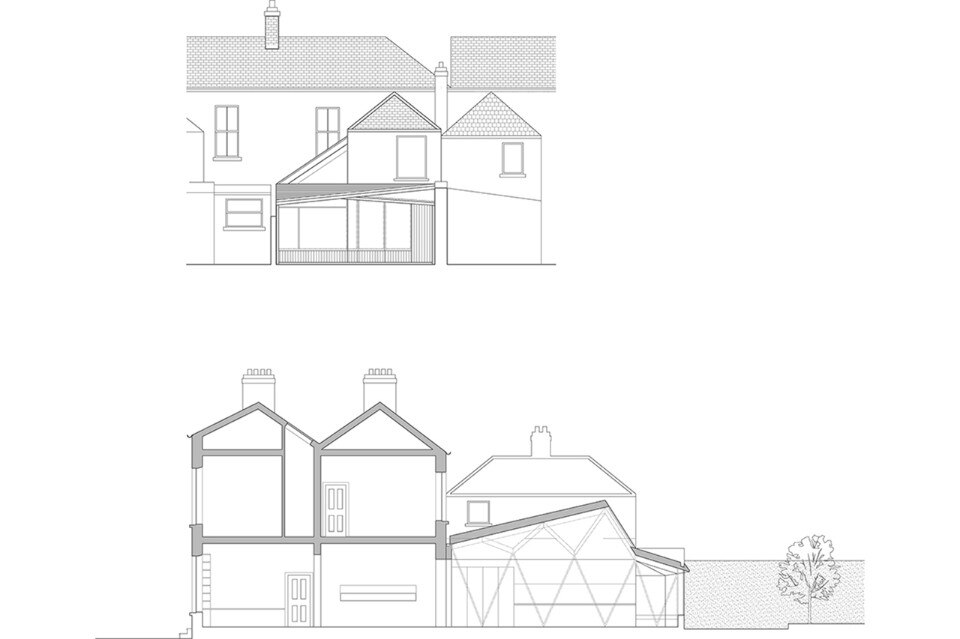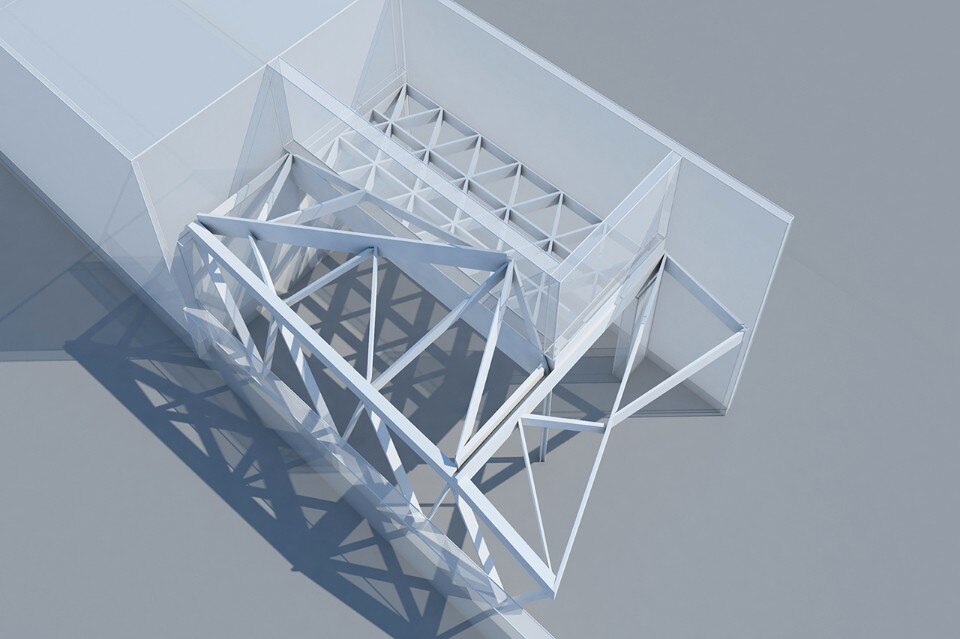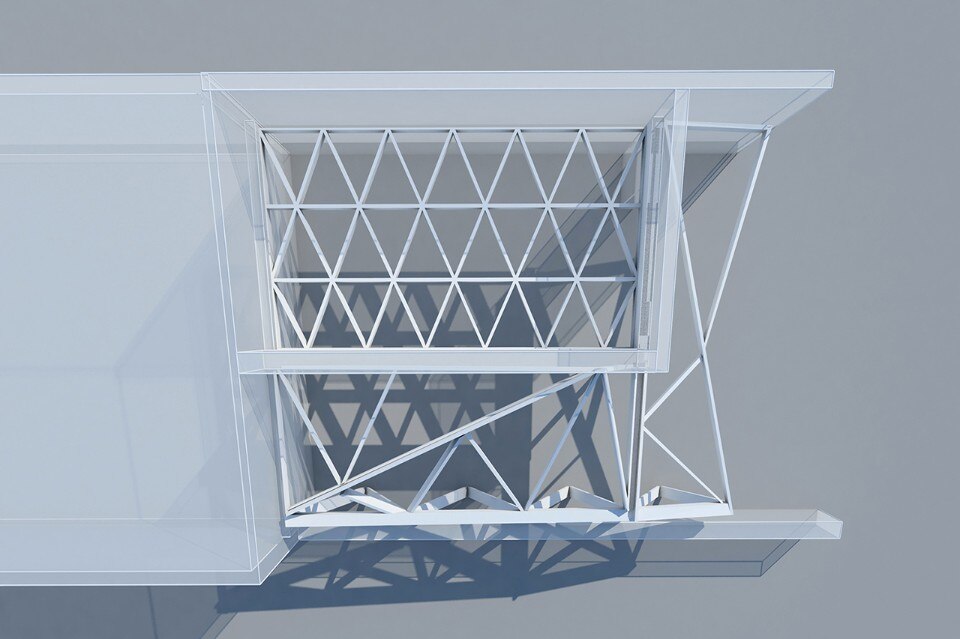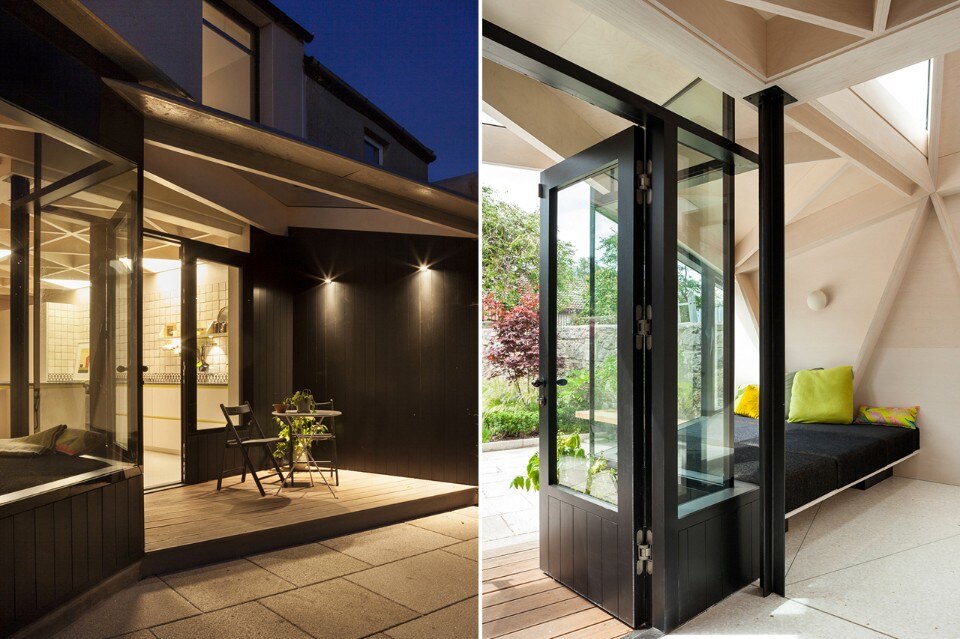 NOJI Architects, Scale of Ply, Dublin, Ireland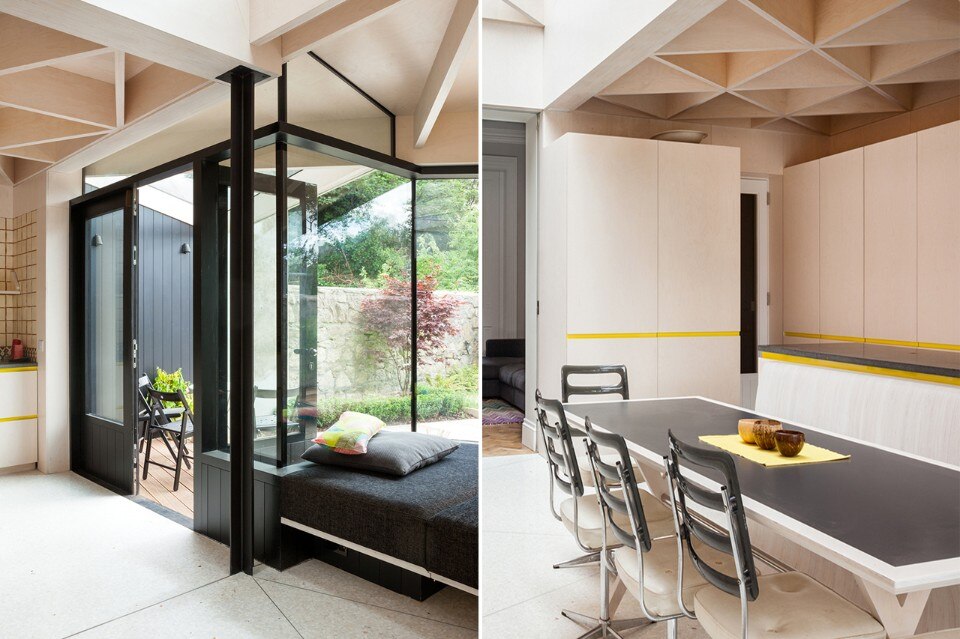 NOJI Architects, Scale of Ply, Dublin, Ireland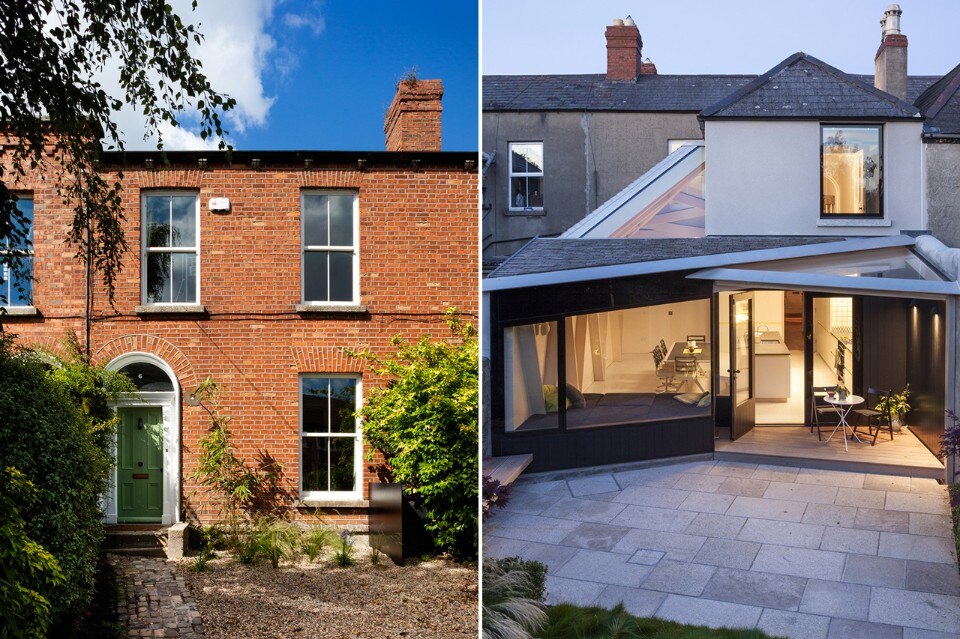 NOJI Architects, Scale of Ply, Dublin, Ireland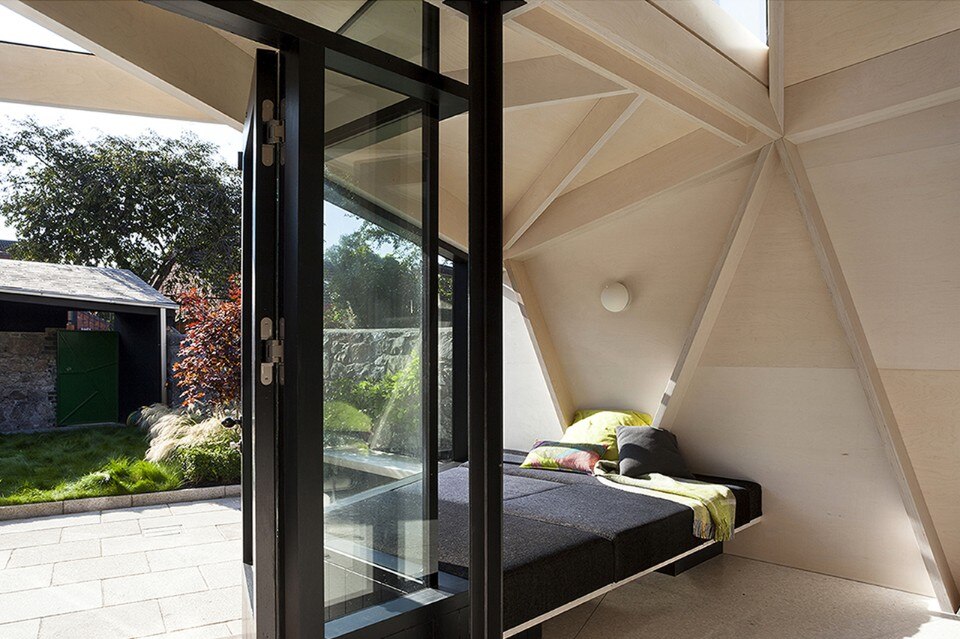 NOJI Architects, Scale of Ply, Dublin, Ireland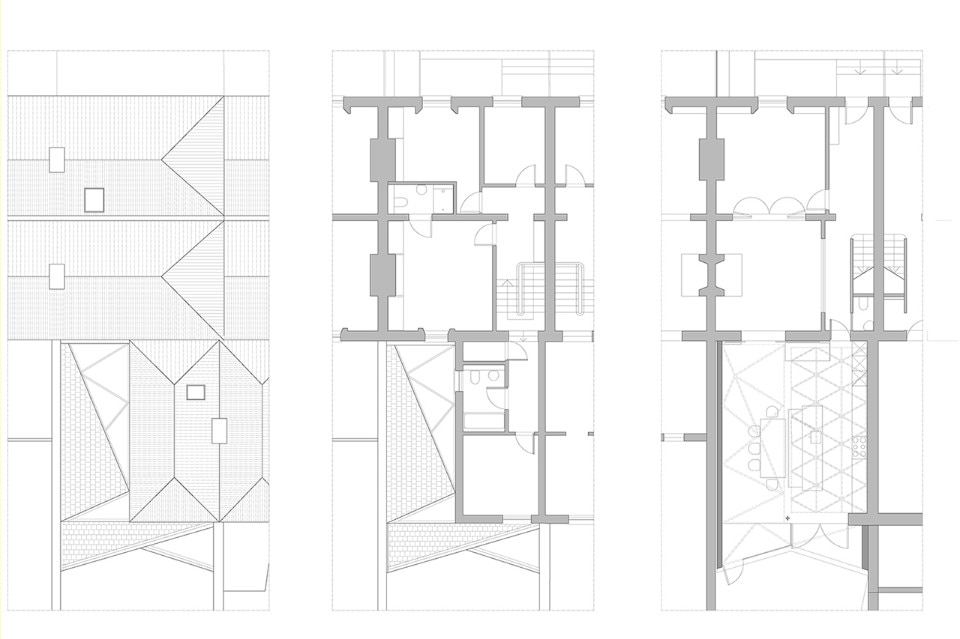 Layout1
NOJI Architects, Scale of Ply, Dublin, Ireland. Plans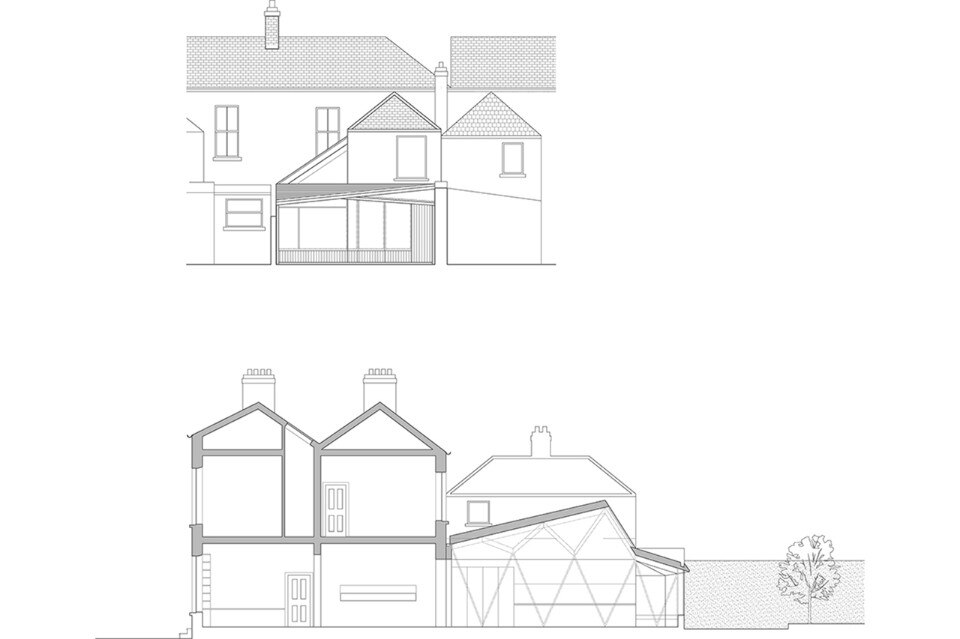 Layout1
NOJI Architects, Scale of Ply, Dublin, Ireland. Elevation and section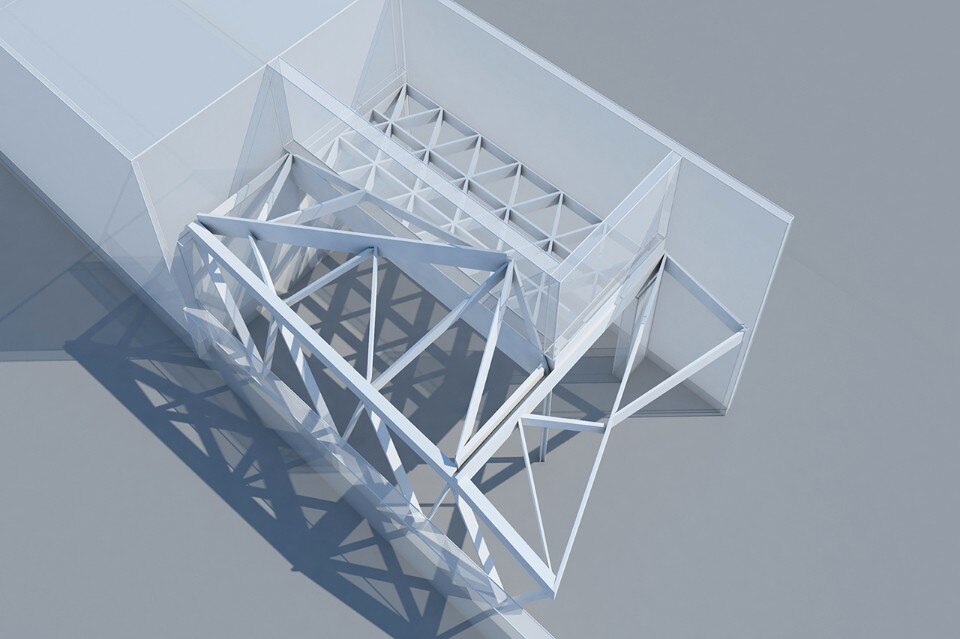 NOJI Architects, Scale of Ply, Dublin, Ireland. Structural scheme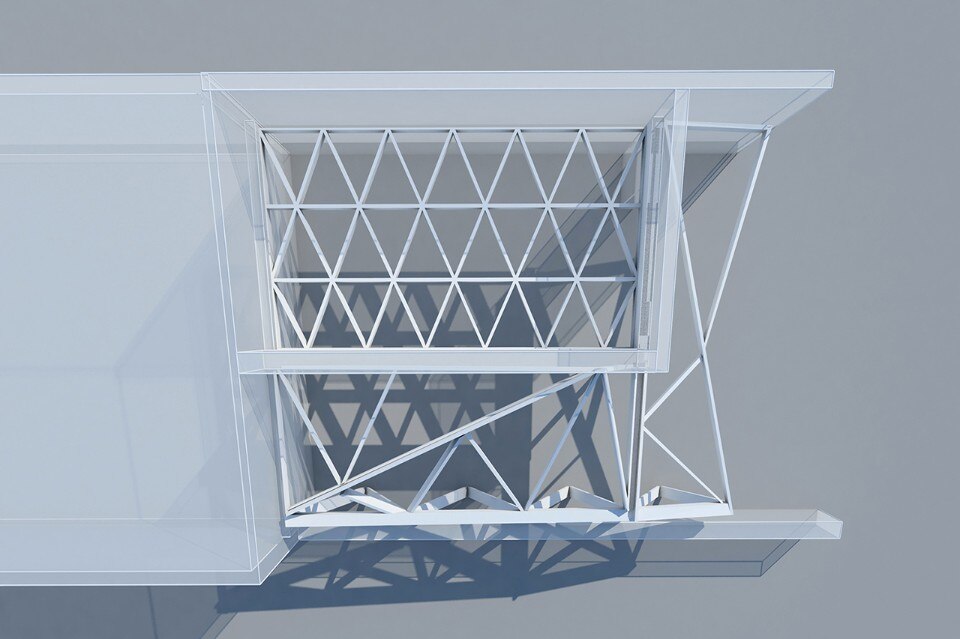 NOJI Architects, Scale of Ply, Dublin, Ireland. Structural scheme

Scale Of Ply, Dublin, Ireland
Program: single-family house
Architects: NOJI Architects (John Monahan and Claire Faulkner )
Engineer: Cora Engineers (John Casey)
Area: 155 sqm + 26,7 sqm (extension)
Completion: 2014