The Silene cuff has been designed by Zaha Hadid in collaboration with the House of Aziz & Walid Mouzannar, a Lebanese fine jeweller, on the occasion of their exhibition at Zaha Hadid Design Gallery in London.

Silene expresses the fluidity and complexity of natural forms. An intricate web gently envelops the pristine white gold cuff resulting in a delicate piece that explores the evolution of organic geometries and patterning.
Inlaid with diamonds that float between the fluid forms to accentuate its composition, Silene orchestrates an ever-changing play of refraction and reflection that conveys its formal complexity and craftsmanship.
The Silene cuff consists of 18KT gold set with 1048 white diamonds and is a limited edition of 12 pieces that will be produced in different materials of gold.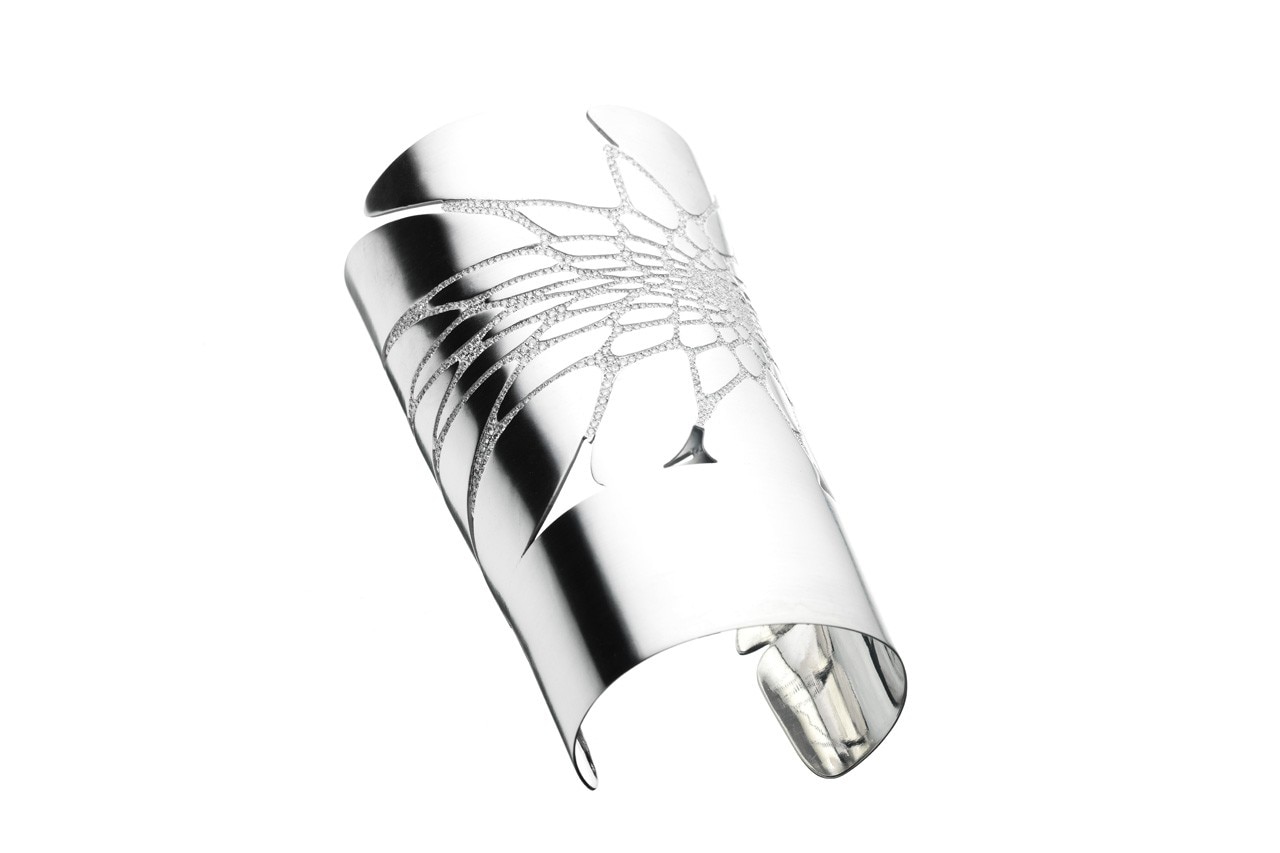 "Alia's work celebrates materiality and composition in the rich history and traditions of Lebanon's jewellers. Each immaculately detailed piece conveys formal complexity and precision with the highest standards of craftsmanship. Our collaboration with the House takes full advantage of Alia's expertise and Dori's knowledge to explore the beauty of natural forms and the unique properties of its materials", says Zaha Hadid.

Zaha Hadid, Silene cuff, House of Aziz & Walid Mouzannar 2014
Zaha Hadid, Silene cuff, House of Aziz & Walid Mouzannar 2014