Imagine we would live in a world with endless rainfall.
When time evolves, so will our shape and posture. In her vision, Anne van Galen celebrates the rain, in which fashion becomes naked, transparent and layered with thin diluted colours. Wearable body pieces wherein fog slowly settles around the shoulders. A concealed face on an ambiguous body, stiffly moving forward. A hand with huddled fingers, inside of a tightened blunt tube. Bodies enclosed in form-retaining garments, its gender gradually clarifies. A series of fashion photos titled Warriors of downpour city. A poetic prospective, of silhouettes in the rain.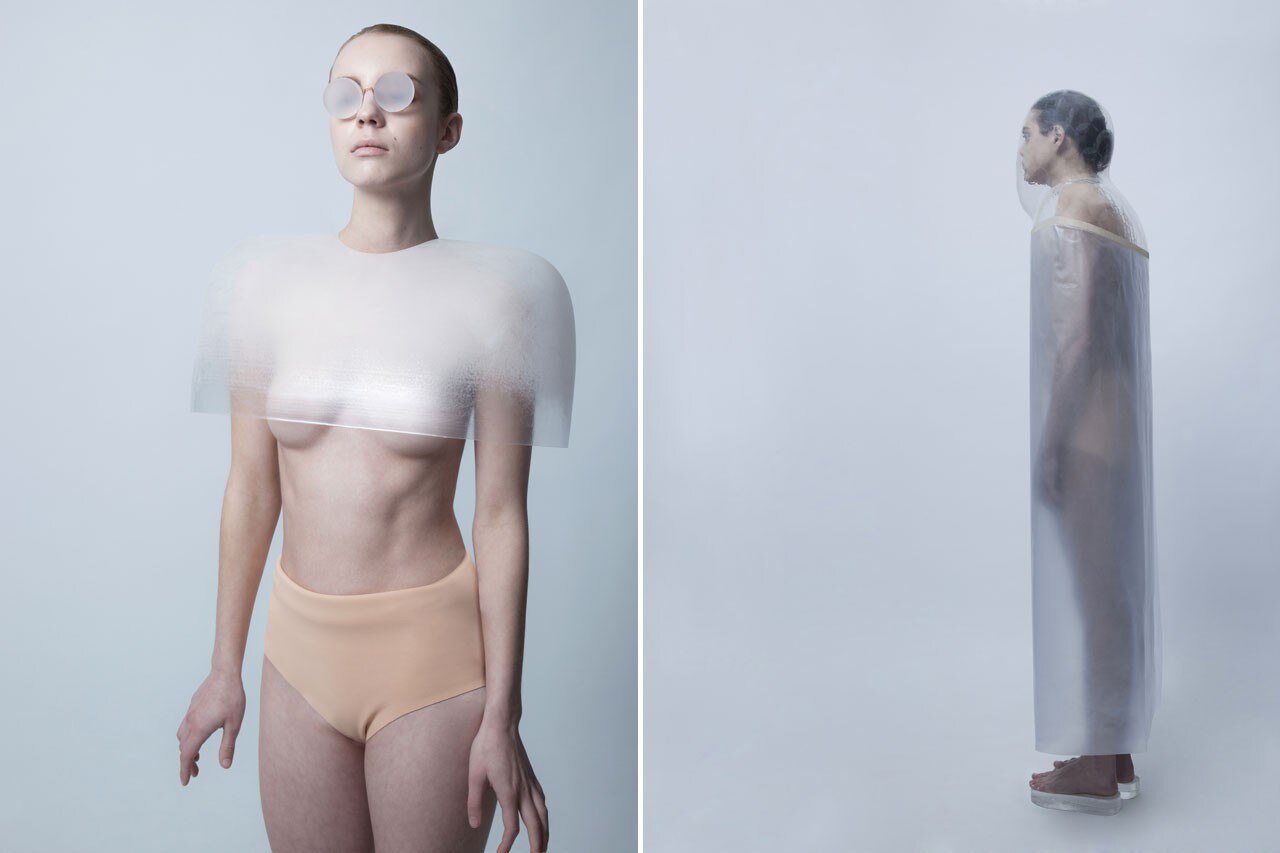 To make the collection pieces the designer poured large pieces of silicone, reworked in different ways. In the end  she cut the parts according to a pattern and assembled the collection pieces with nylon thread. For the hard shaped pieces she made moulds, and put continuous layers of plastics, some of them are reworked to make gradients from translucent to dusty.


A human overtaken by sudden rain
trying to stay dry in every possible way
using plastic bags and all rain resistant material at hand
hemmed in pockets, clasped between jaws, cramped within hand palms
uncomfortably moving forward in the windy downpour.
Anne van Galen, Warriors of downpour city. A poetic prospective, of silhouettes in the rain
Anne van Galen, Warriors of downpour city. A poetic prospective, of silhouettes in the rain
Anne van Galen, Warriors of downpour city. A poetic prospective, of silhouettes in the rain