In the courtyard of the Conservatory, a hot-air balloon projecting images of Milan will make the city materialise in a powerful video installation of citizens' anecdotes, comments, dreams, wishes and visions.
The spirit of the Voices event is the sharing of a new human landscape. By lending an ear to architects, artists, fashion designers, students, illuminated entrepreneurs, artisans and start-up inventors, Domus is giving a voice to real partakers of civic life and placing them at the centre of an urban design where Milan becomes a paradigm for the cities of the world. All this is meticulously and engagingly directed by Studio Azzurro in a multimedia display, the stories of which will live for six days in the heart of the Conservatory, open to the public exceptionally during Design Week. The hot-air balloon symbolises the eye of Domus looking at the city, projecting the imagery observed from above and alternating it with the faces and words of our video contributors.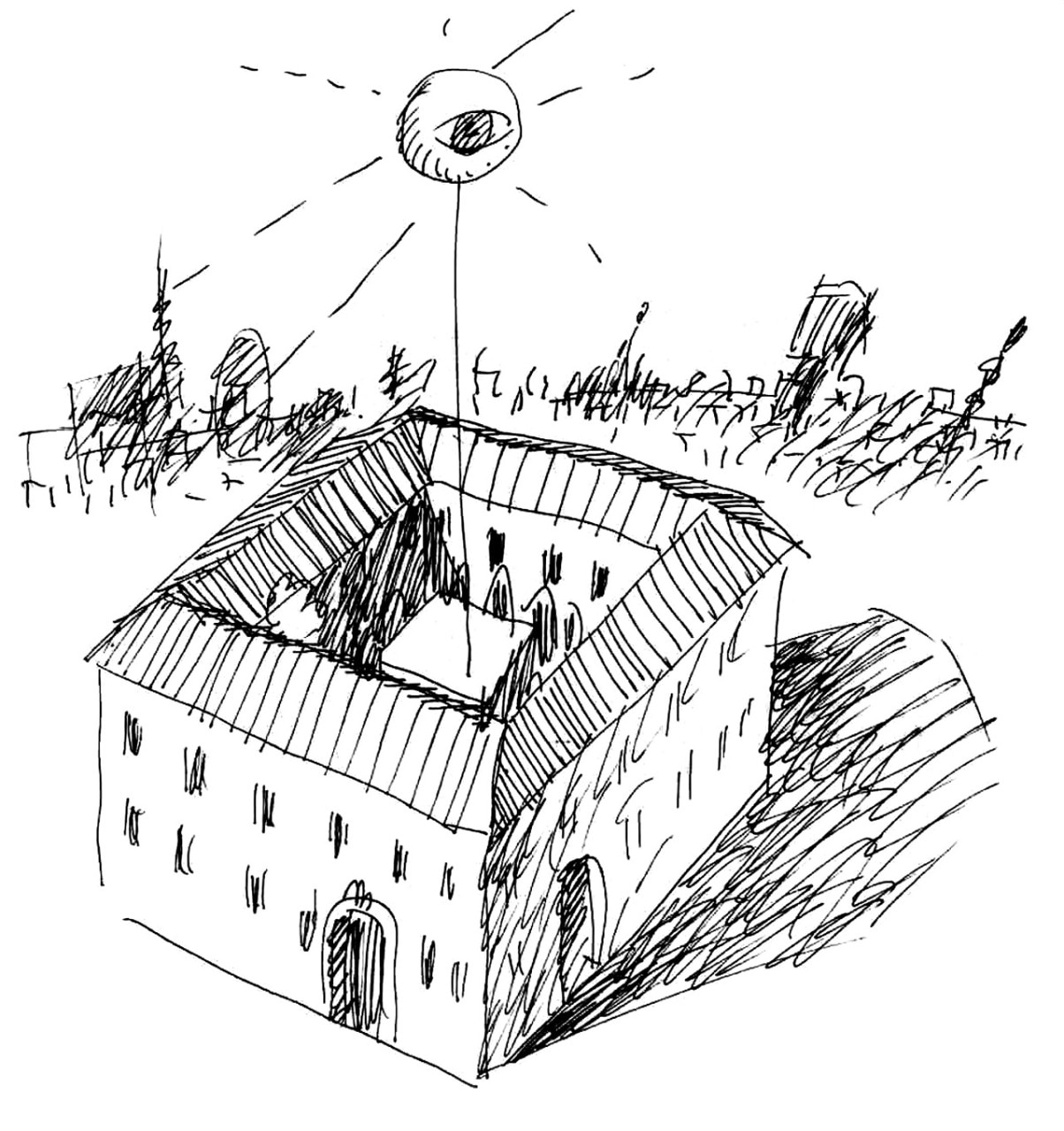 Voices is a kind of map of urban sentiment, taking place in the extraordinary setting of the Conservatory's court. The citizens-contributors talk about their idea of living in Milan – pointing out the features that they would keep and those that they would do away with – each according to a personal approach. They ponder if the ideal city is horizontal or vertical, what its sound is, and mention their favourite place to go read a book.
Among the many voices that have contributed to the Domus "listening project" are Elio Fiorucci, Patricia Urquiola, Jane Reeve, Chiara Alessi, Manolo De Giorgi, Anna Foppiano, Giulio Iacchetti, Andrée Ruth Shammah, Piero Gandini and many other exponents from the worlds of design, architecture and performing arts. Each day of the Milan Design Week, a programme of different voices will construct an urban map of sentiment, based on the aesthetics of person-to-city relationships.
And then, when cocktail hour arrives, the Conservatory's courtyard will turn into a meeting piazza, with musical live performances.

Toyota, Domus's partner for the Voices event, will be presenting the new Aygo city car in the courtyard of the Conservatory as the Italian première, featuring an inventive and attractive design that is poised to conquer the young at heart.

Domus Voices
8–13 April 2014
Conservatorio Giuseppe Verdi
via Conservatorio 12, Milano
Opening Hours 11am–10pm
Live Performances 7pm
Closes Sunday at 6pm


Tuesday 8
Quartetto Cavallini - Clarinets
Lorenzo Dainelli, Noemi Guerriero, Niccolò Dainelli, Giuseppe Cannici
G. Rossini, L'italiana in Algeri
G. Verdi / D. Wall: Preludio act I fromTraviata
S. Joplin, The entertainer
G. Bizet, Overture from Carmen
E. Cavallini, Quartetto n. 2
J. Brahms / V. Correnti, Danza ungherese n. 5

Wednesday 9
Percussion Set
Davide Curiale
D. Friedman, Mirror from another
D. Friedman, Vienna
E. Carter, March
G. Mortensen, March Cadenza for snare drum
M. Markovic, Tornado
I. Xenakis, Rebonds B

Friday 11
2.2.6 AkkordeonEnsemble - Accordion Quintet
Sara Calvanelli, Giorgia Comelli, Mattia Lecchi, Matteo Valtolina, Michele Bracciali
A. Piazzolla, La muerte del angel
A. Piazzolla, Milonga del angel
A. Piazzolla, Libertango
S. Scappini, Tantitanghi
La venexiana
Tango: Ilaria Carella and Giampaolo Fumagalli

Saturday 12
Violin and I Numeri di Milano
"I Numeri di Milano"
An original text by Federico Bini
Acting voice: Enzo Giraldo
Violinist: Matteo Calosci
N. Paganini, Capriccio n. 23 in E-flat major
J.S. Bach, "Siciliana" and "Presto" from Sonata n. 1 in G minor
E. Ysaye, "Malinconia" and "Danza delle ombre" from Sonata n. 2


The videos
Domus Voices day 1