German designer Sebastian Herkner, born in 1981, tells us about how he took on the re-working of his 118 chair on the 200th anniversary of Thonet. A chair with a refined design which is a perfect combination of the tradition of Thonet and the contemporary key which is typical of Herkner.
What has it meant for you to work with a company that has produced world famous iconic pieces? What was your approach?
"I immediately felt a great responsibility", says Herkner with a smile. "Firstly I visited the company, I studied its history and its production processes in order to identify and really understand Thonet's typical workmanship, that which distinguishes it from other companies. And their philosophy. From there, I began to rework a classic model which was based on the coffee house chair (in the past known as the n.14, ed)".
What was the most important aspect of designing this chair?
"Respect. For the brand, for the people that work for it. The hardest thing was to create a chair which managed to respect the history of this iconic brand, but which was also related to my interpretation. A balancing act which led to the creation of this model".
They have chosen to present one of your products for their anniversary. How do you feel?
"It is wonderful. To know that I was one of the figures for Thonet this year, and to think of all the great masters who have designed for the company... It is a great honour for me".
Tell us about your design and its evolution.
"The chair has a frame with a single curved part, with the possibility of having a covering in woven canna indica, in continuity with the idea (from the mid-1800s, ed), to reduce the parts of a chair to a minimum. The new aspect lies in the six colours in glossy lacquer which, when illuminated by natural light, produces particular reflections. The lacquer lends depth to the objects and represents centuries of history... one only needs to think of Japanese lacquer. Colour is very important for me. It lends personality to a product."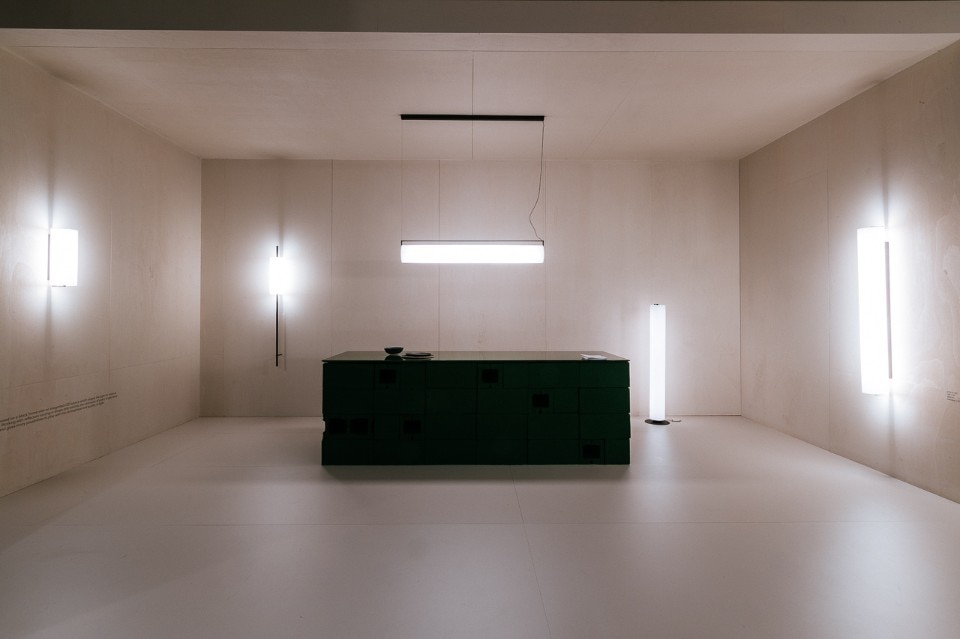 This year you are also presenting a new light for Vibia. Tell us about it.
"Kontur is the result of the desire to create new light situations with simple geometries. A cylinder in opaque glass and a curved sheet of metal which create a dialogue with the black frame that contains the LED light source. It comes in versions for the ceiling, floor or wall and, according to the shades used, different lighting effects can be obtained."
What do your products have in common?
"I think a simplicity of form united with extreme elegance which is expressed in attention to detail. I do not design "fashionable" objects, but rather products which can last over time".