Twenty years ago, walking down the street wearing earphones was quite unusual. Sure, earphones were spotted on runners in the park – they'd connect them to their Walkman, portable CD player, or MiniDisc – but running hadn't made the list of the most popular sports of the New Millennium. People would usually listen to music on buses or trains, hardly ever walking down the street. A few brave ones would strut around with a Bluetooth headset – single, of course – by all means connected to their Nokia. Headphones, instead, were associated with urban subcultures and were also very rare. They were used by audiophiles and industry professionals – at home or in a studio.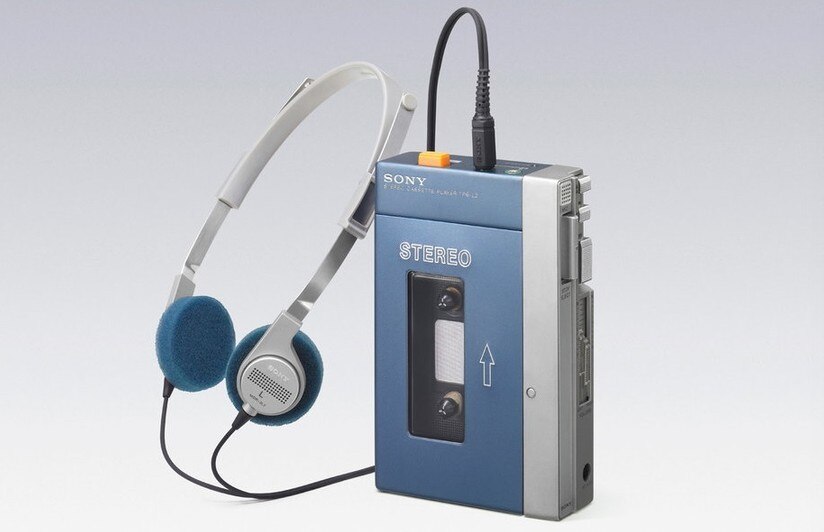 As the iPhone made its debut and smartphones started booming, everything changed. People had a single device to make calls, listen to music, watch videos, and play games, always at their fingertips. Cutting off the world's wire and isolating oneself in a private – soundproof – bubble had become the norm. Earphones thrived – tangled cords were a standard and an ironic reminder of the ancient problems that came with the rise of new technologies.
In 2016, Apple launched AirPods – its wireless earbuds. The press made fun of them. It was wrong. Two years later, they were in fact Cupertino's best-selling device – everybody wanted them and tried to imitate them. All tech brands – big or small – now offered wireless earbuds. In 2019, Tim Cook described AirPods as "a cultural phenomenon". They became the norm.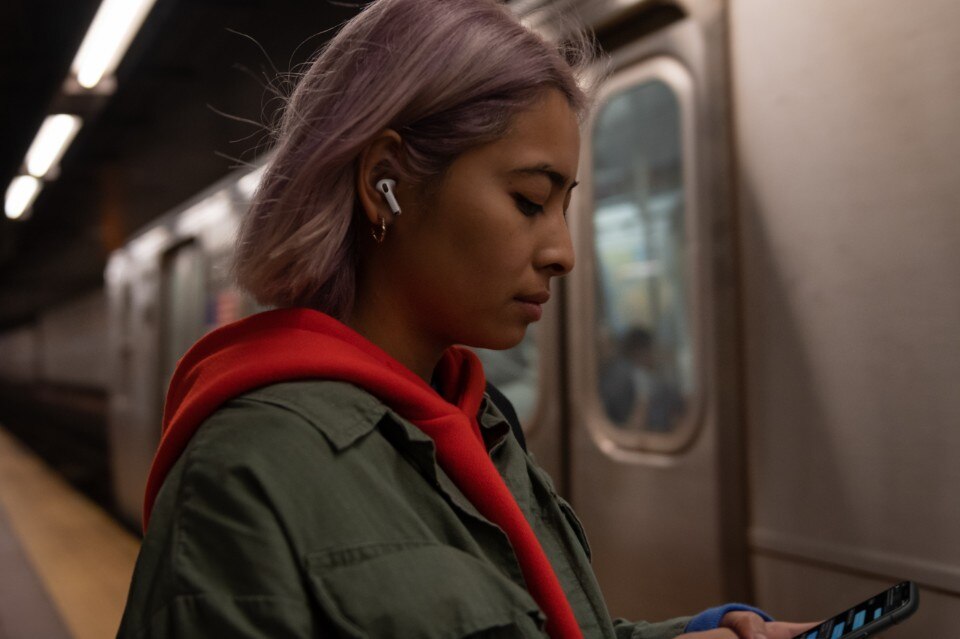 But normal is boring. Especially in our hyper-individualistic world, where the unique yet imitable image we give of ourselves on social media is an asset on which the many Kim Kardashian and Chiara Ferragni around the world have built empires. "Switch my hair, they gon' copy her/ Switch my gear, they gon' copy her/ Look at how they stare, just a copier," to quote rapper Nicki Minaj.
"AirPods have become too widespread to be cool," writes Rory Satran in the Wall Street Journal in an article with a clear-cut title, Are AirPods Out? Why Cool Kids Are Wearing Headphones – the cool kids being Bella Hadid, Lily-Rose Depp, and Zoë Kravitz, among others. An Instagram account called @wireditgirls celebrates wired earphones and headphones, loudly riding the Y2K aesthetic, which makes the turn of the millennium's style a big hit again.
Beyond the aesthetic choices of the trendsetting 1%, truth is that wired earphones are still all over. It only takes a few chats and glances around to realize how much they are still used. So, after years of wireless earbuds of all kinds and brands raining down on a tech journalist's desk like a never-ending monsoon season, I figured it only made sense to plug back in and revert to the wired ones. My goal? Figuring out their boons and banes in terms of functionality, regardless of the cool retro factor – which I nevertheless absolutely confirm: if you walk around with some good ol' wired earphones, you'll be sure to catch your friends' attention.
The choice fell on an exceptional model – the Sennheiser IE 600. These earphones' signature feature is that they're 3D printed and hand-finished with an amorphous metal – zirconium. This extremely durable material participates in a distinct aesthetic that stands out from the "standard" plastic earbuds we are used to. Sennheiser guarantees premium sound quality thanks to a precision-molded technical compartment carefully compressed in the very little space available.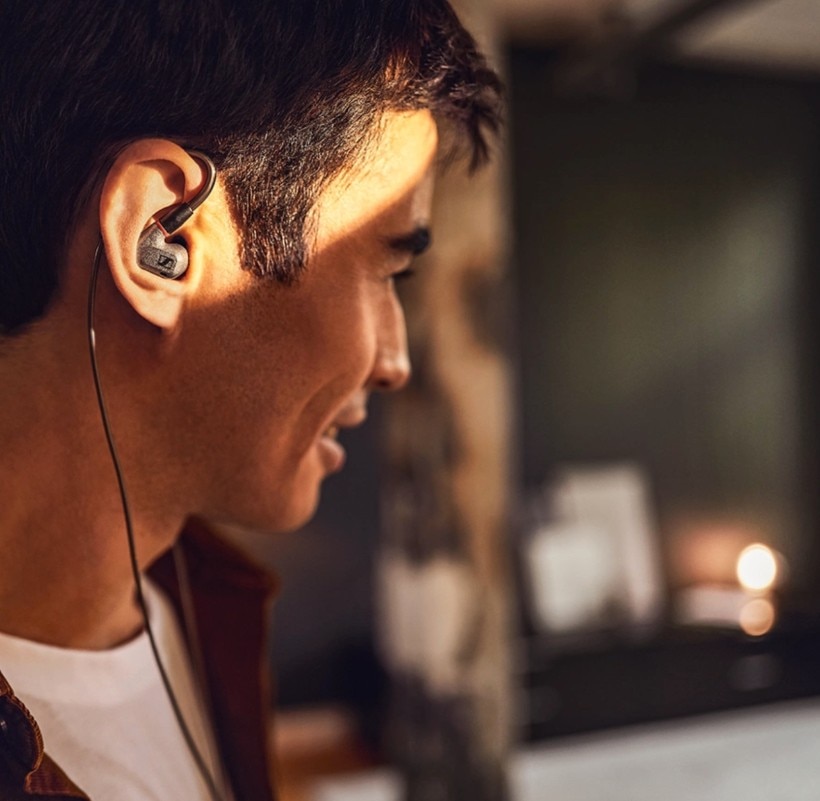 The IE 600s boast a Kevlar cable and two soft over-the-ear hooks that fit comfortably and securely. This design keeps them from falling out and guarantees the best in-ear result. However, those who are not used to it might find it a bit complex to work with. The IE 600s don't have a microphone. To straighten things out we tried the 1More Triple Drivers, which do come with a mic and are quick to adjust in the ear. They are also great value for money, costing around 80 euros – a bargain compared to the Sennheiser ones!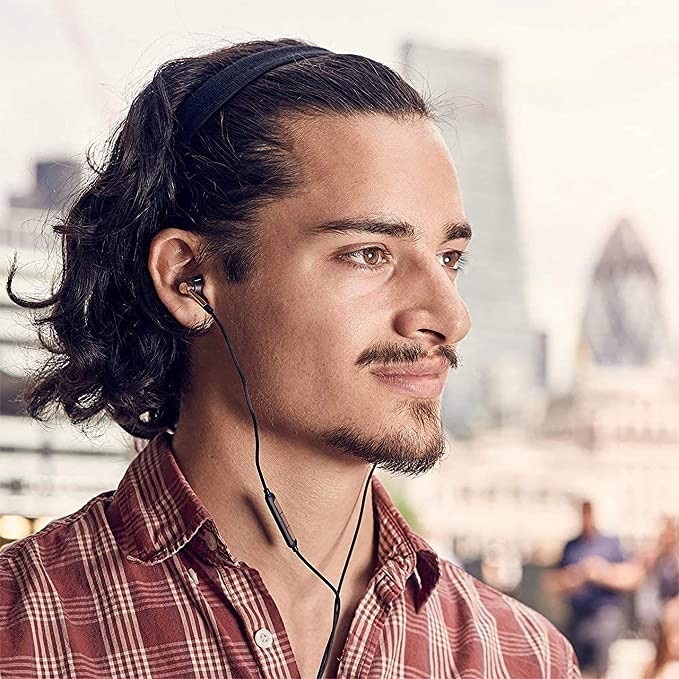 But let's get down to business – what's it like to go back to wired earbuds?
PROS
- You can plug them into any device (at worst you'll need an adapter) – no need to deal with fiddly Bluetooth pairing procedures;
- You're never running out of battery;
- If you need to talk to someone, you can take one bud off without the risk of losing it;
- They take up little space – you won't have bulky charging cases roaming about your pockets (OK, Sennheiser does give you a case, but who's actually going to use it?);
- You won't need to worry about people bumping into you and dropping your AirPods on a crowded morning subway car;
- There are plenty of great quality options that won't make you break the bank;
- They have a super easy and straight-forward setup and no complicated software options.
CONS
- Cords aren't the best option in the bad weather;
- They don't integrate a good deal of technical features that come with wireless headsets, such as noise cancellation (but there's an advantage to that – the sound is cleaner and more natural);
- You can't move around freely;
- Many smartphones have a single port for the charger and headphones, you might need to decide between the two (but the wireless charging comes in handy here);
- Cords get tangled – it's just frustrating at times.
To wrap things up, here are two important, not strictly design-related aspects to consider before buying earphones. First, wireless earbuds have batteries. Every time we buy some, we contribute to future e-waste. From an environmental point of view, they are not the friendliest possible devices. Hence, we should use them for as long as we can – basically like e-scooters.
Second, it all comes down to the sound. There are plenty of good quality wireless earbuds and headphones out there. And sure, software integration has indeed opened up new possibilities, both in terms of usage (think of the transparency mode) and sound (spatial audio is the clearest example here). But browsing audiophile websites, you'll soon learn that Bluetooth always entails a loss in terms of voice. The very same ANC feature (Active Noise Cancellation) quite literally cuts out part of the sound – a price we're happy to pay in exchange for greater functionality. But then again, are wireless earphones truly more functional?