In 2019, the EAT-Lancet Commission – a group of health experts, scientists, and policymakers– published a report recommending the best diet for most of the globe. Cheap and sustainable, it consists of 13% of animal proteins, which are today the most conspicuous part of Western food regimes, along with whole grains. 
Manufacturing 60 million appliances a year, Electrolux is deeply invested in the food industry, says Simon Bradford, the company's Chief Design Officer, "and we have a responsibility to improve it", he comments.

He also adds that "the food industry is broken", explaining that it causes a third of the planet's CO2 emissions. Furthermore, of the food produced today, almost 30% gets thrown away, considering both production and what happens in people's homes.

As a design team, Bradford continues, they thought about how to bring attention to this situation. Putting on the table a radical question: how to design an appliance or kitchen capable of enabling virtuous food behavior. "Consumers are ready: they want to change", he repeatedly stresses during our conversation.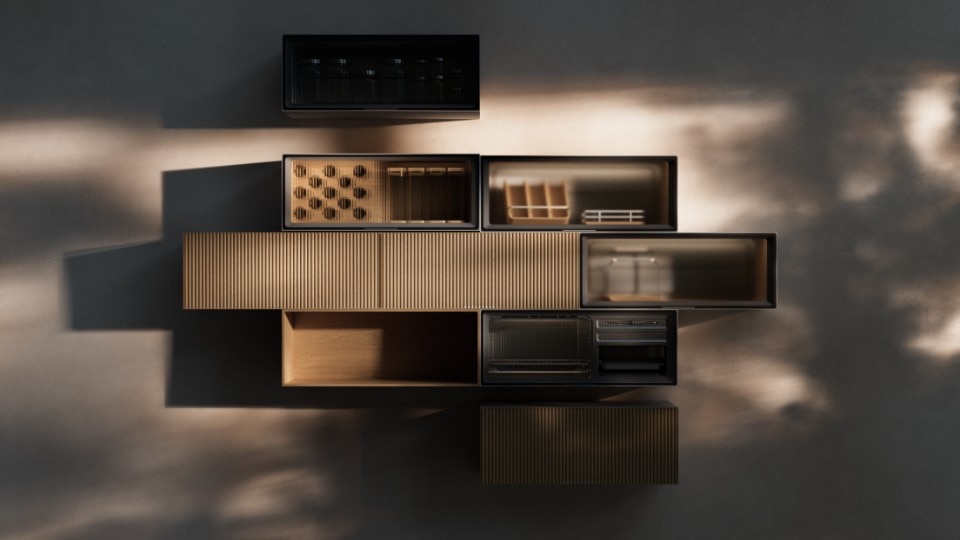 This led to a new design concept that shows how to bridge the gap between our current diet and the ideal one outlined by the EAT-Lancet Commission, and it does it by looking 10 years in the future and reinventing the kitchen in such a way "that would encourage and nudge users to eat more sustainable lives, both for the planet and for themselves". GRO*, which is the name of this futuristic concept, is a collection of modular solutions powered by sensors and AI, optimized to lead the consumer to make the right food choices every time he steps into the kitchen.
We're breaking up the appliance of today and redesigning it in a new configuration centered around the food itself.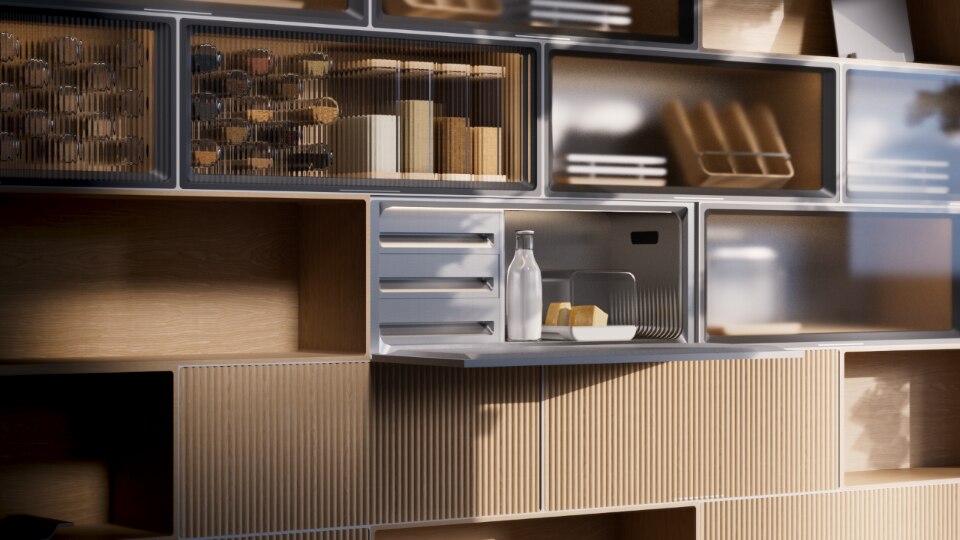 One major inspiration was rethinking the future by looking back into the past. "Our grandfathers used to preserve food in a smarter way than ours," Electrolux CDO says. For example, potatoes made it through all the winter, stored under the house at around 10 degrees in the dark. This led to an original design that Bradford summarizes with a sentence: "We broke up the kitchen".
The Electrolux design team achieved this result by modularizing the whole kitchen system, designing different units to preserve specific food types in the right conditions – humidity, light, temperature – and by giving plant-based food the priority, also when it comes to visualization. Traditionally, vegetables are quite concealed within home fridges' architecture – crisper drawer lying on the bottom part and hiding fruit from eye-level sight, for example. GRO* uses a different approach: animal-based food only gets a small percentage of the whole space, corresponding to the 13% we should eat according to the EAT-Lancet Commission diet.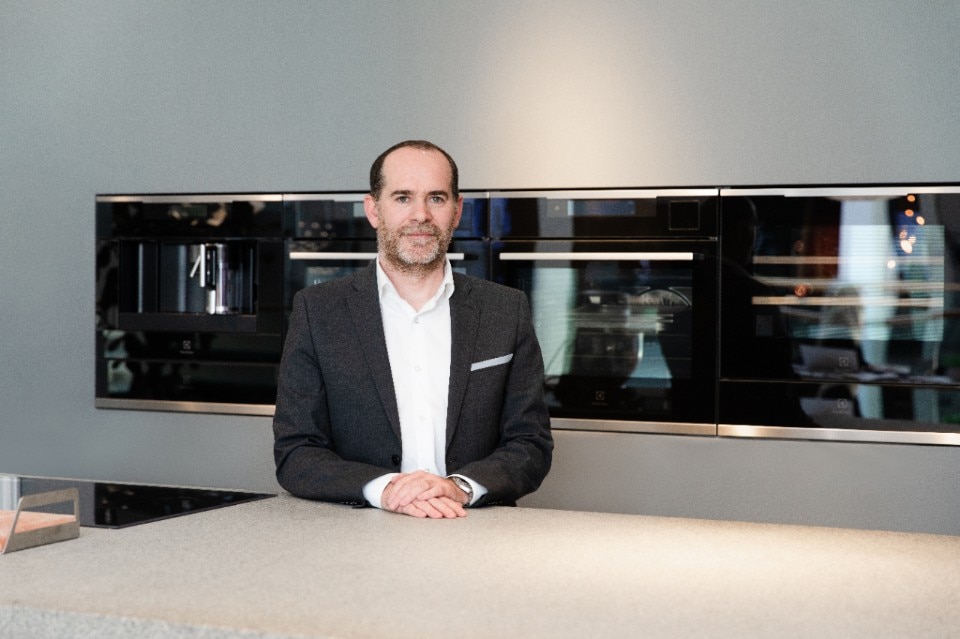 The secret to eating plant-based is great taste, Bradford explains, and having vegetables and fruit well conserved is crucial for their liking. But the designer admits that it's not easy to cook great tasting plant-based food, "and so we tried to make it simple and low effort, starting from the consumer experience".

Gro includes, for this purpose, a food dryer machine, intended not as a mere accessory but as a crucial part of this future kitchen since it facilitates easily getting an umami taste. According to Electrolux, introducing this specific flavor into recipes makes plant-based food tastier easily.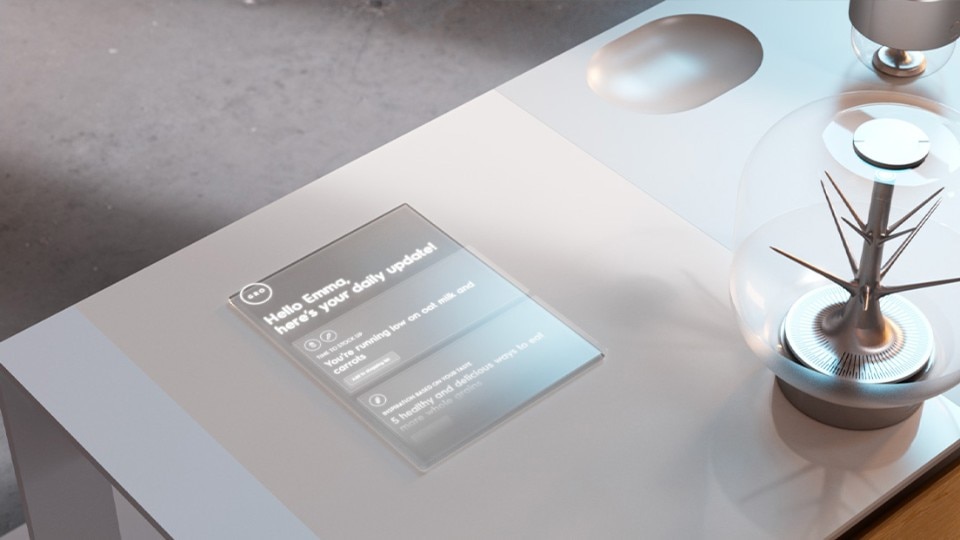 Today, appliances are smarter and more energy-efficient, but if we look at the last 10, even 15 years, things haven't changed that much, Bradford comments. In 2018 Electrolux introduced a concept fridge entirely made up of bioplastic, while this year, refrigerators manufactured using 50% of recycled plastic were launched. The company has also developed systems like the Eco Meter that keeps the consumer aware of his impact on the environment when a dishwasher is used, for example. But GRO* is a whole step ahead. "With this concept, we are taking it all to a whole another level", the Chief Design Officer says. "We're breaking up the appliance of today and redesigning it in a new configuration centered around the food itself".
Consumers are ready: they want to change.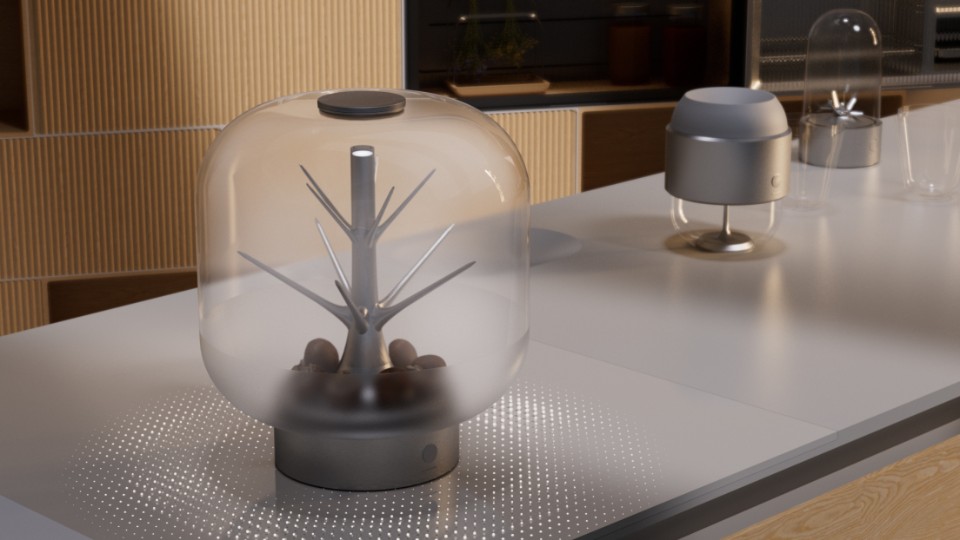 While many other brands build their design approach around clients' immediate satisfaction but often lack a vision for tomorrow (and the day after tomorrow), just revolving around producing what people desire and not orientating this desire, Electrolux chooses another path. The concept kitchen GRO* plays on a different level and is consciously a long-time project: here, design is not merely intended to satisfy consumers but to orient them and help them be better humans – and better consumers.
That is, on a moral ground, "what we actually aspire to be", Simon Bradford explains, outlining how through research the brand found out that people do realize that climate change is having an impact on their day to day lives, from floods in Australia to big fires in California to less disruptive, but significant occurrences, and that the food industry is also responsible for it. "So there's a lot of willingness to lead a more sustainable life."
The problem is enabling this desire for change, which is where design can help.