Among the pictures that designer Andrea Ponti sent us to illustrate his recent interview with Domus, one immediately  caught my attention. In this photo, Andrea is seen sitting at a desk in his Hong Kong studio holding a Muji Gel Ink ball point pen––the exact pen  I've used to jot down thoughts in my notebooks since discovering it a few years ago, at a Muji store in Berlin.
I was not surprised that an accomplished, international designer would choose this pen as his go-to writing instrument. In fact, I felt reinforced in my long-time unexpressed feeling that Muji's pens are a prime example of effective and simple industrial design. "We only use Muji stationery in our Studio", Ponti confirmed over chat, when I asked about the pen he's holding in the photo. "It's perfect design: functional, universal, minimal".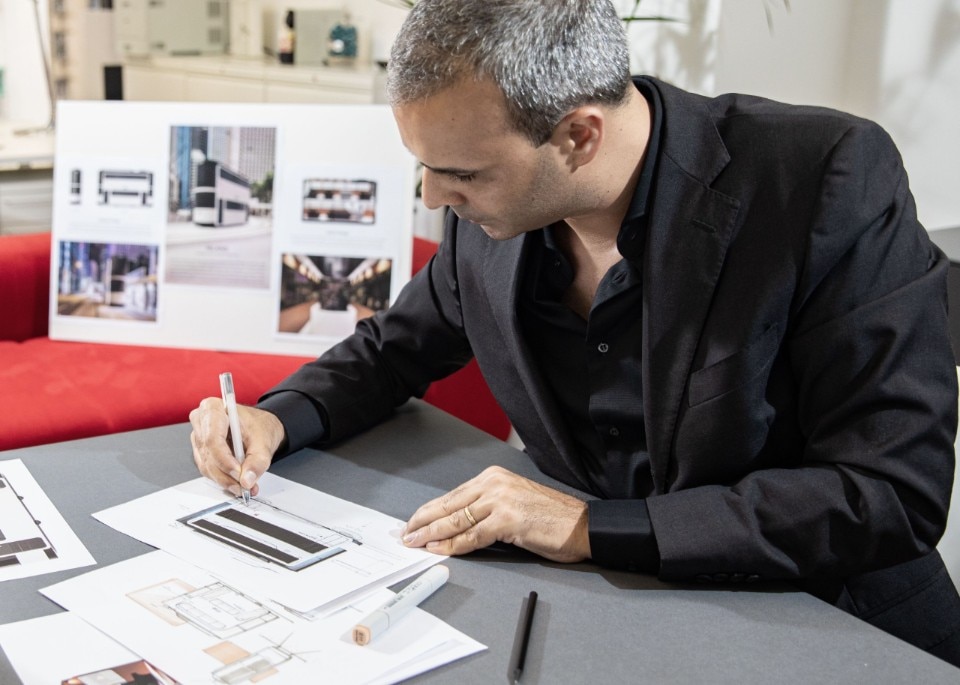 Muji, as a brand, is trying to elevate Japanese minimalism to a globalized asset, leveraging simple designs to sell to a world constantly searching for an escape from complexity. Despite this, not everything you see in a Muji store, in my opinion, is up to the same standard. Albeit well designed, Muji's furniture, for example, is overpriced and its industrial nature is unable to convey the unrivaled mastery and minimalism of Japanese furniture makers (search for "Ishitanii furniture" on YouTube, grab a coffee, and get ready to dive into a rabbit hole of unexpectedly relaxing woodworking videos). The same can be said about popular accessories like their ceramic toothbrush holder: kawaii and cheap enough to fool you into buying one, until you inevitably drop it on your bathroom floor, leaving a dent in a tile. 
The Muji pen, however, stands unrivaled in its own design league. It starts with the tip size selection: not a wide range of options, but just three standard choices: 0.38mm, 0.5mm and 0.7mm, all of which are more than enough to cover the preferences of all kinds of hand-writers. It continues with the selection of available pen bodies. The most popular is the translucent plastic one, which is as unassuming as it is functional and a pleasure to hold in the hand. Forget all the frills of competitors and their over-engineered ergonomics: Muji's pens are all about the simplicity of the act of writing.
The staple of the modular system envisioned by the brand for its pens is the universal refill that fits every pen body. The formula for the gel ink and the way it flows out of the tip are just perfect, and they're the real reason why the company's pens have won the accolades of so many people around the world. The viscosity is so well engineered that the ink never overflows from the nib, making the Muji pen one of the most smudge-proof pens you could buy.

More significant than any other detail about the pen, is the overall product experience.. From buying the pen in the store, to letting the nib dance on your notebook's surface, Muji pens are a holistic take on handwriting and prove, once again, that design is not just how something looks, but how it works. This approach shows us that, even when creating something cheap, simplicity, if executed correctly, is an unbeatable design advantage.