Unlike some design studios, Superpoly from Hyères has no need to hunt around for inspiration. Its fun, colourful objects with stylised shapes and often surprising functions exude the sunshine and atmosphere of the French Riviera. Actually, the elements of sun and atmosphere are real material components, not mere suggestions. Antoine Grulier and Thomas Defour (whose ages amount to about 55 years between them) make the Côte d'Azur an integral part of their work. As designers, they feel rooted in the rich local tradition of crafts and creativity. They say their interiors imitate the ones seen in paintings by Henri Matisse, and that their ceramics look to the kind made in the city of Vallauris.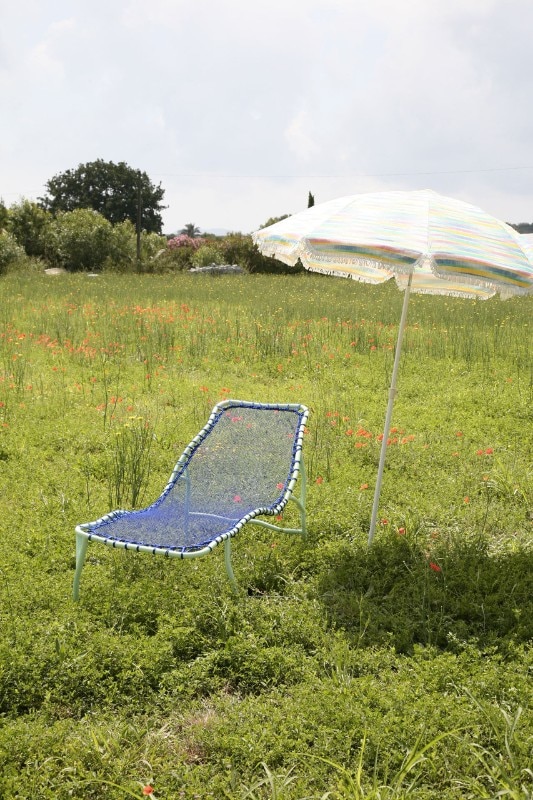 All this must have been what made such an impression on Etage Projects, one of the most relevant galleries specialised in cutting-edge contemporary design. It invited Grulier and Defour to Copenhagen for their first solo show. Superpoly's original visual language is free from the usual canons and open to experimentation in aesthetics and shape, which keeps them physically busy in their atelier-workshop close to the sea. On display in Copenhagen are a few outdoor settings that have adapted to the indoors, turning the rooms into stereoscope-like postcards populated by lounges, beach towels, side tables and large cushions. Some are shaped like an octopus or a starfish with sunglasses – they are easily recognised as belonging to the duo's fanciful graphic approach.
What is the aim of "Postcards from Superpoly"?
We imagined having to send a package containing a few objects that could express our design world, so at the exhibition we are presenting a series of pieces we made in our atelier in Hyères. They are unique precisely because of how they are produced: modelled by our four hands. The collection is inspired by life on the French Riviera, the sea, and certain artisanal traditions from Southern France that we rework and use to create objects far removed from the industrial context of our day.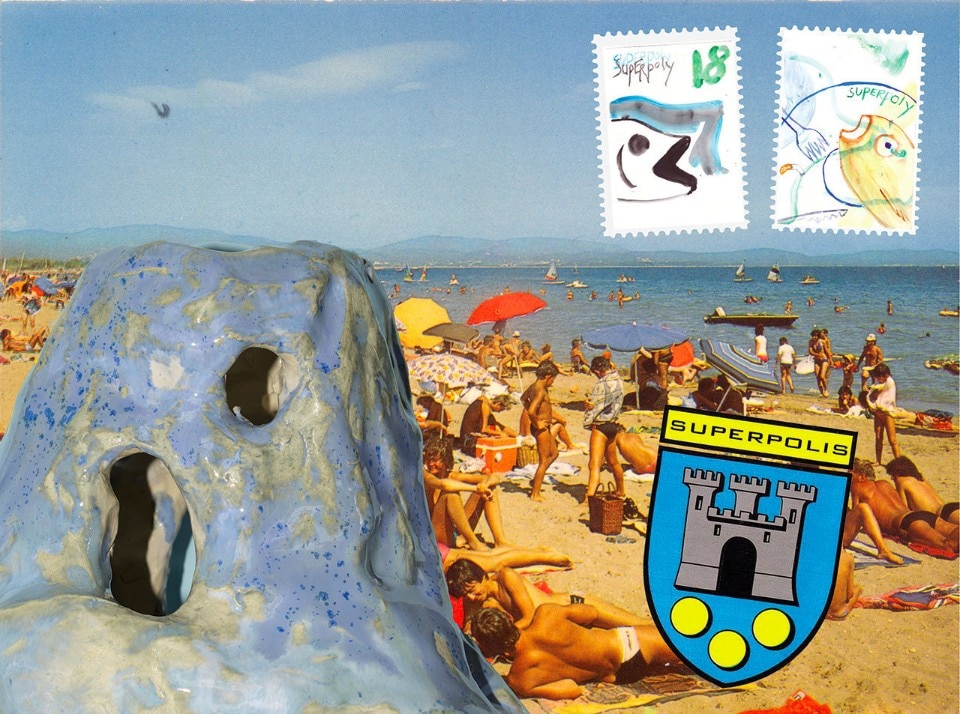 One of your main themes is summer. What does it mean to you?
A sardine on a slab of cement by the seashore! Above all: living outdoors and enjoying the sun.
Another key element is colour. You use it in a particular way, as if it were an actual material.
True, colour is clearly a leading element of our work. It is present everywhere, and always used in the same way, aimed at obtaining an irregular, three-dimensional and abstract result. We are collectors of objects that tell a story by means of colour, and this is what we try to reproduce. We define a range of colours to use, but remain free to modify it and make it evolve during the process of creation, in order to adjust the balance between volumes and space.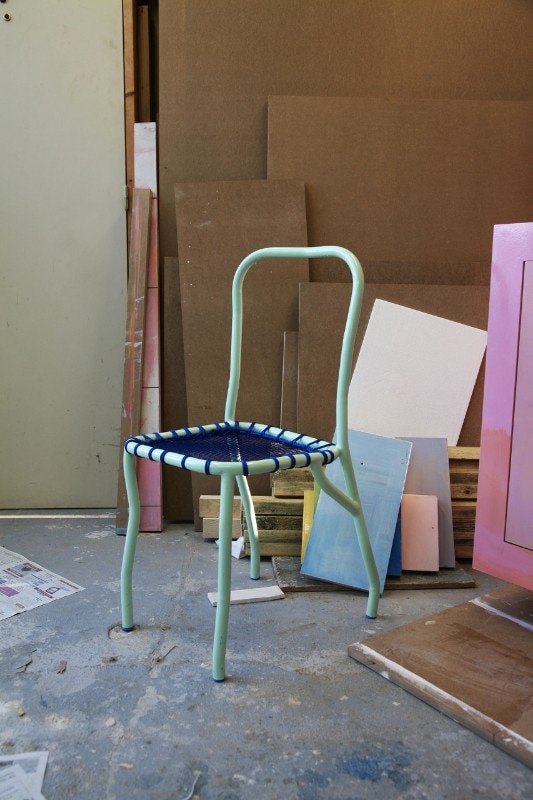 Speaking of volumes and space: you have often worked on immersive projects comprised of an interior complete with furniture and objects. What differences are there between that and designing a collection for the gallery Etage Projects?
The objective is the same: immersing spectators in our universe. We didn't want to submit to the traditional white cube, so we decided to paint the walls and fill up the space. The exhibition "Postcards from Superpoly" was an opportunity to round up elements from our overall work and give these objects the possibility of existing outside their universe.
Exhibition title:

Postcards from Superpoly

Exhibition dates:

7 July – 18 August 2018

Venue:

Etage Projects

Address:

Borgergade 15E Copenhagen